There are some great ways to save money on large purchases at Home Depot and Lowe's when you are on a budget. Here's some of the best tips!
When you move, a lot of times you have big upfront expenses.
For example, you might need a new washer and dryer or refrigerator. You might need to put in new flooring or buy ten gallons of paint.
Whatever it is, you probably will be making a large purchase at Lowes or Home Depot. We personally had to purchase a washer and dryer as soon as we moved in and had just put all of our money into a down payment.
Luckily, I was able to save 10% on our first big purchases, without opening a credit card!
How did I save so much money? By buying gift cards and coupons on eBay.
I get that it sounds sketchy, but I promise that it is legit. I did this and have instructed other friends to do the same, and I have never heard of anyone having a negative experience.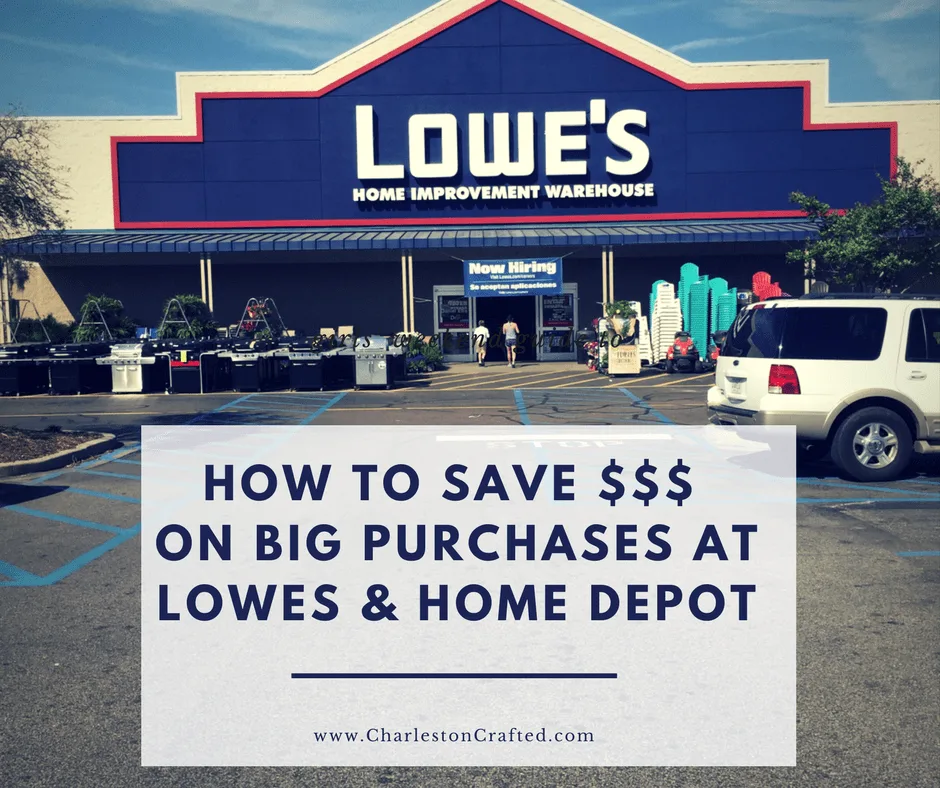 All you need to do is search ebay for coupons. For example, at Home Depot, I often see 10 10% off coupons for $10. That is a fantastic deal!
Either way, be sure to check expiration dates. They can't sell expired coupons or cards (and you have the protection of eBay who will always back you up if they did) but some of them have a pretty quick turn around. Just keep that in mind if you are planning out in advance!
Another option is to buy discounted gift cards. Lowes and Home Depot are both all over eBay. Those usually have no expiration date!
You usually cannot combine coupons but CAN use a coupon + a (discounted!) gift card for maximum savings.
Also, don't forget to use Ebates for bonus cash back at eBay!