Wondering how to make your couch cushions firmer? Your best bet is to re-stuff the sofa by adding new stuffing. This is the best way to make your sofa more comfortable on a budget!
We shared a full tutorial and video that will show you how to re-stuff your couch.
What is the best foam to use for sofa cushions?
You will want to use a high density upholstery foam. You don't want anything too thick or it won't fit inside your existing cushion cover.
That's why the high-density part is important. It is pretty expensive (I think) but is worth it.
Thin, low-density foam won't make the seat any softer.
How to make sofa cushions higher
Adding new high density foam to the top of your sofa cushions will raise them 1-2 inches up (depending on the thickness of the foam that you select).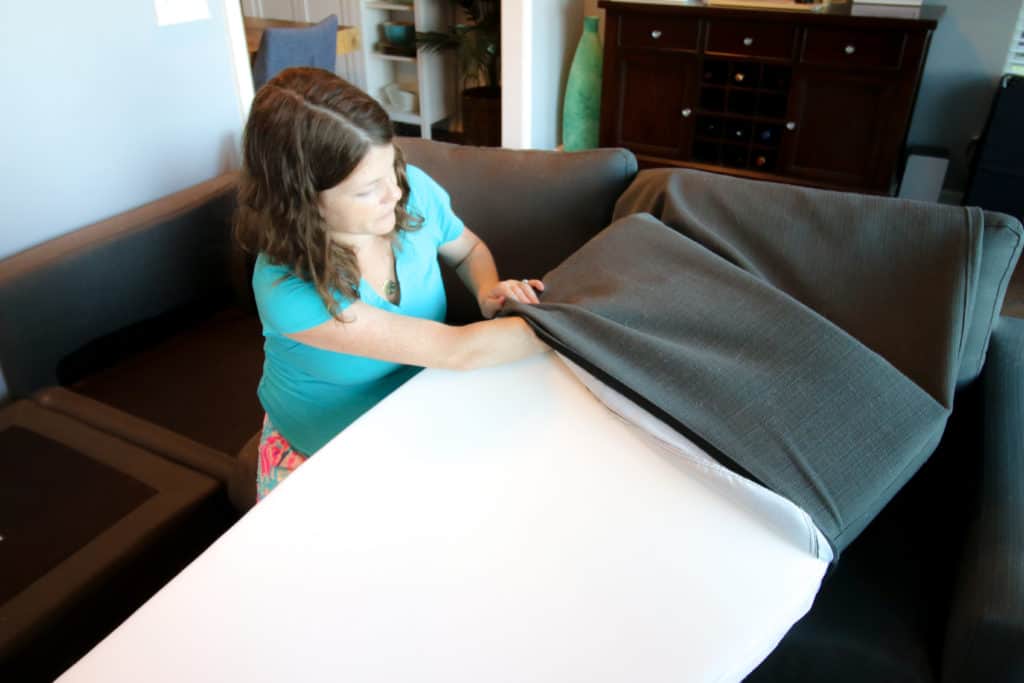 How to fix a sagging couch with attached cushions
If the cushions are attached, you will need to try to figure out how to open them up.
Look underneath to see if there are staples holding them in place.
Pry them up with a flat head screw driver, stuff the cushions, and then re-staple them in place.
How Can I Make Couch Cushions Firmer?
Adding foam is the quickest and easiest way to add firmness back to squished, sagging sofas. Beware: foam can be pricey. Assess the prices before deciding if your couch is worth saving!
How can I re-stuff sofa pillows?
It is easy to re-fluff couch cushions. For sofa pillows, you will want to use Poly Fil. Poly Fil is cheap and easy to work with.
I warn you – you will need WAY more than you think to fill a pillow. Fill it really full and tight or it will look saggy and sad.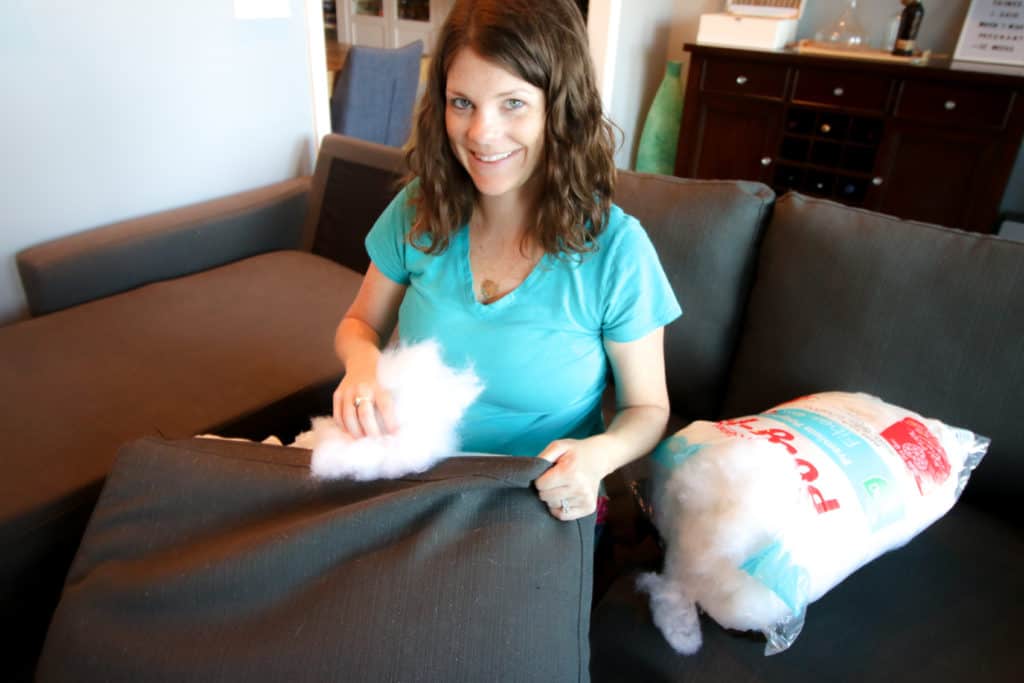 How do I keep my couch cushions from sliding off?
If you have sofa cushions that are slipping and sliding around, I suggest adding adhesive velcro to hold them in place.
We added velcro to the cushion on our chaise section of our couch because it was always sliding from side to side and looked horrible.
It worked fantastically!
This would not work if your pillows were reversible or you flipped them often.
If you are wondering what to do when your sofa cushions go flat, I hope that this tutorial helps!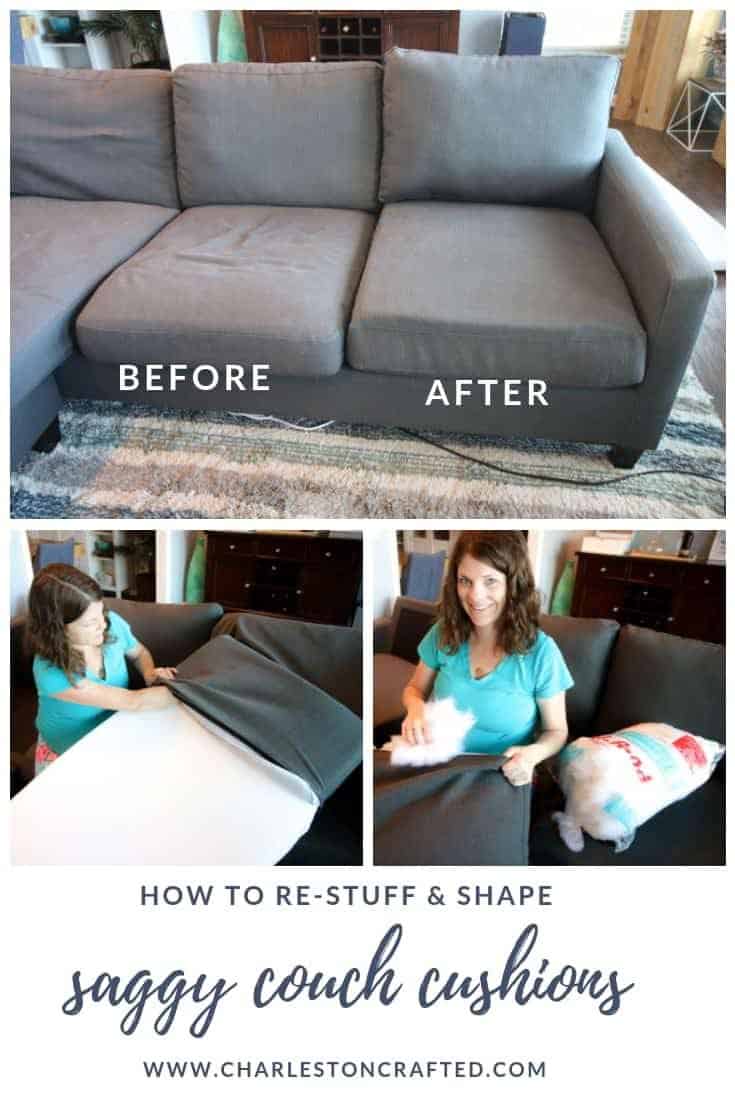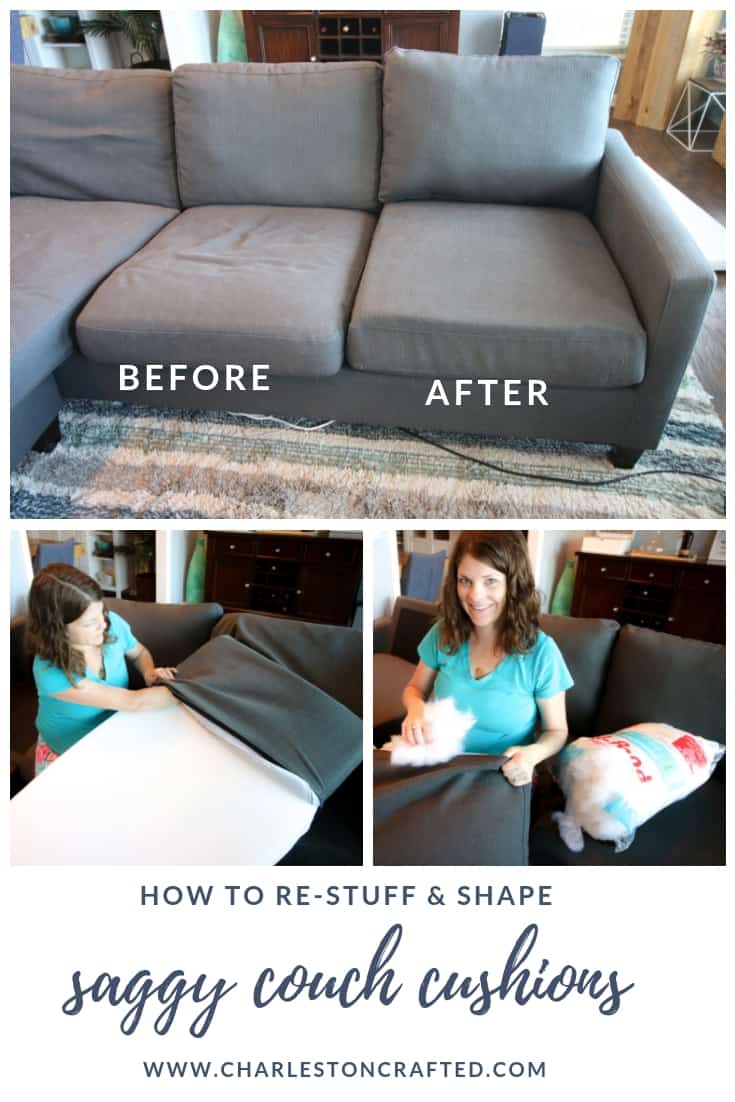 Yield:

1 newly stuffed sofa
How to stuff sofa cushions & give new life to a saggy couch!
Sofas are expensive to replace! Here is how to save some money and re-stuff your saggy couch instead.
Materials
2" upholstery foam (linked below)
Polyfil (linked below)
Spray adhesive (linked below)
Instructions
Remove your cushions and clean the couch.
Unzip the seat cushion cover and pull out the insert. Measure and cut foam to fit.
Use spray adhesive to attach foam to cushion.
Insert cushion back into the cover.
Unzip seat back cushions. Add Polyfil until they are fluffy. Re-zip.
Replace all cushions on couch.
Recommended Products
As an Amazon Associate and member of other affiliate programs, I earn from qualifying purchases.
Facebook | Instagram | Pinterest | Twitter | YouTube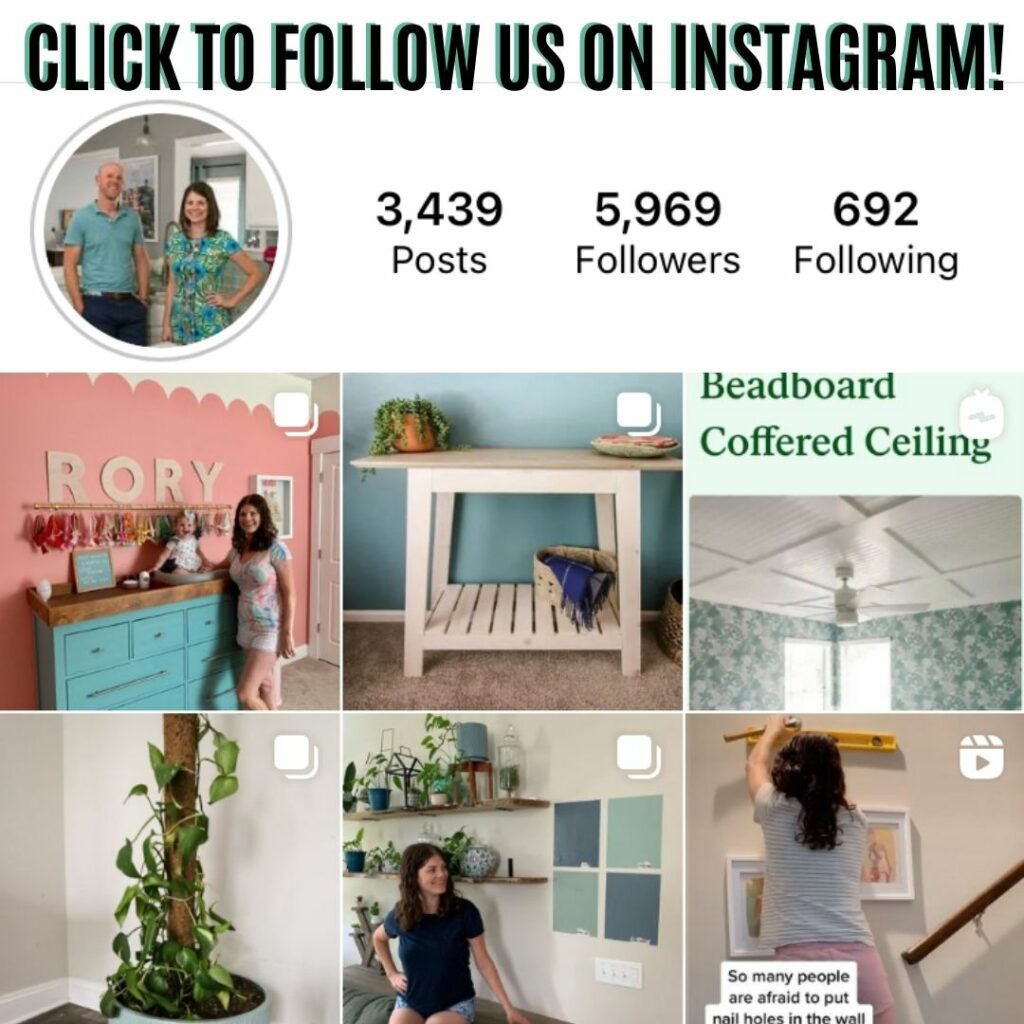 ---
Can we send you our newsletter?
Another great way to keep up with out latest projects is by joining our weekly newsletter! Get alerts of our latest projects and special peeks behind the scenes!
Follow along on Instagram
Join our online community where we share real time behind the scenes looks at our DIY projects and peeks inside our home + family!
---