All images below by Ava Moore Photography.
When I woke up on the morning of our wedding, I was very calm. People talk about stories of grooms and brides having some sort of mental breakdown on the day of their wedding and freaking out about getting married. Why would I do that? I was in love and I was the one that kicked this whole thing off by proposing. We spent exactly one year planning, so I was ready for it to be here already! The only thing that I was concerned about that day was whether it would rain and my groomsmen and I wouldn't be able to do the activity we planned!
I woke up at about 7:30 that morning at our condo and had breakfast with my dad. I was looking at the weather because it had rained overnight and was cloudy. I wanted to play disc golf at James Island County Park with my groomsmen for a fun, leisurely, outdoor activity to keep my mind off the wedding. I was worried it would be muddy or might rain, but we risked it. My groomsmen met me at our condo and we drove the mile over to the park.
We played 18 holes of disc golf and it was perfect. There was no rain or mud. We had a great time joking around and walking through the woods. These guys are my best friends and I couldn't have thought of a better way to spend the day.
When we were done, everyone headed back to the hotel to get ready. I showered at home first and then gathered up my suit and all my accessories and headed to the hotel and went to one of my groomsmen's rooms. Here I got dressed and all dapper.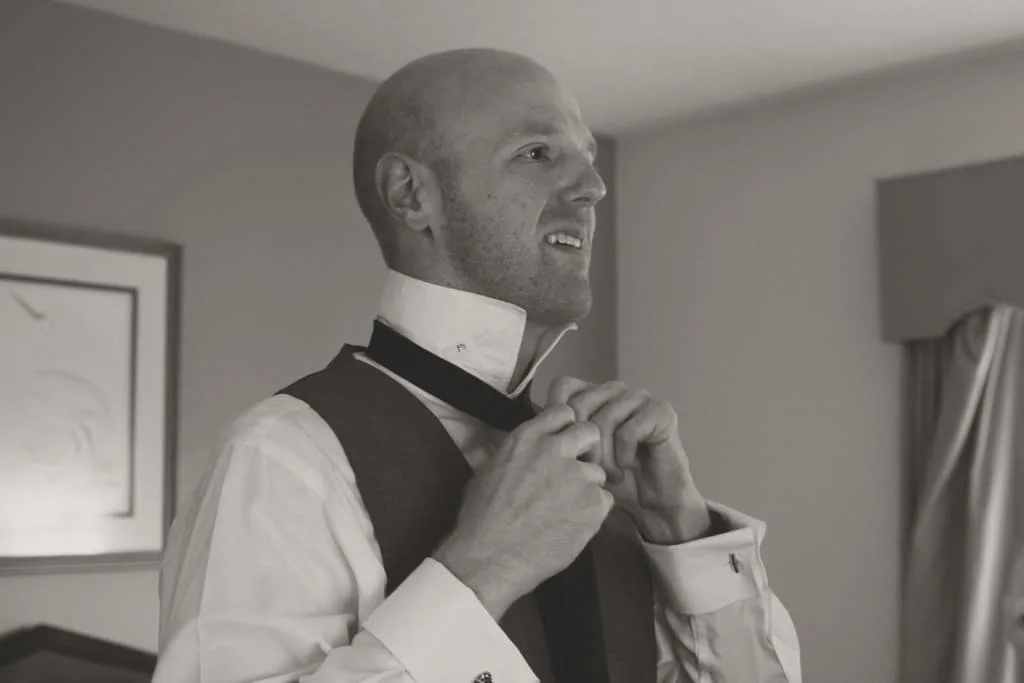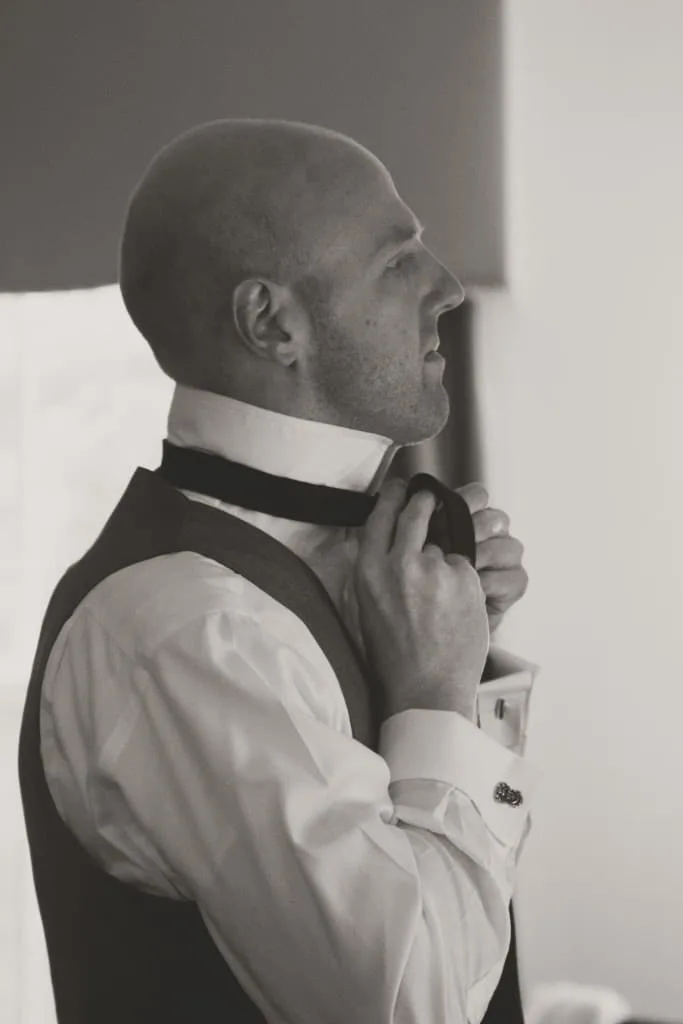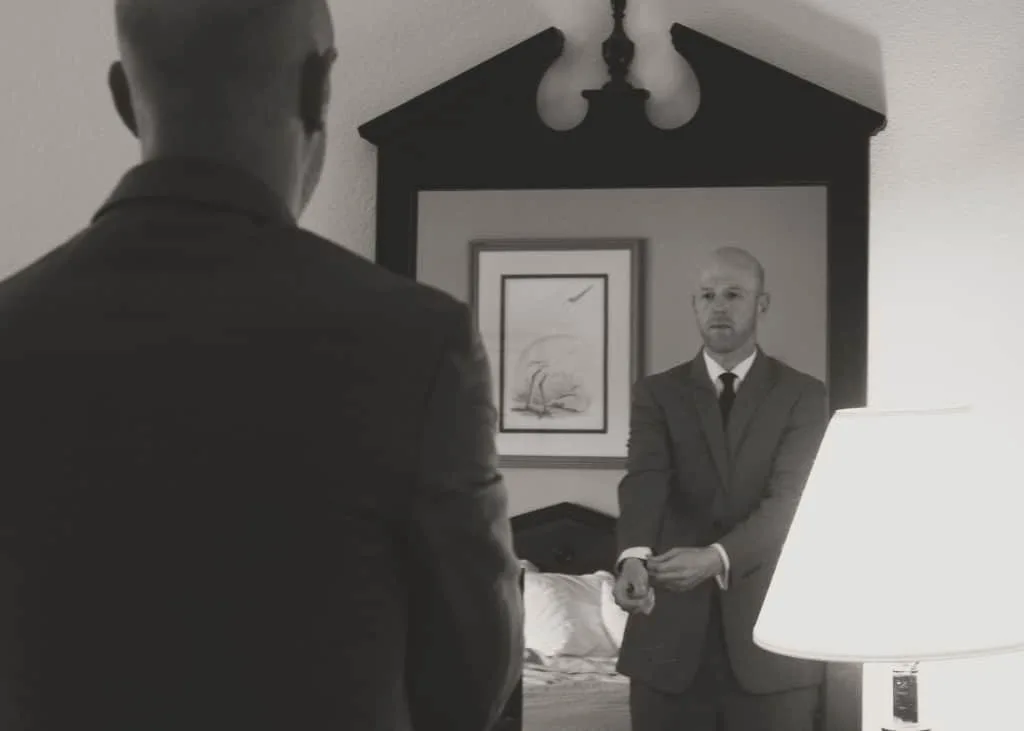 My groomsmen put together their final touches all together too.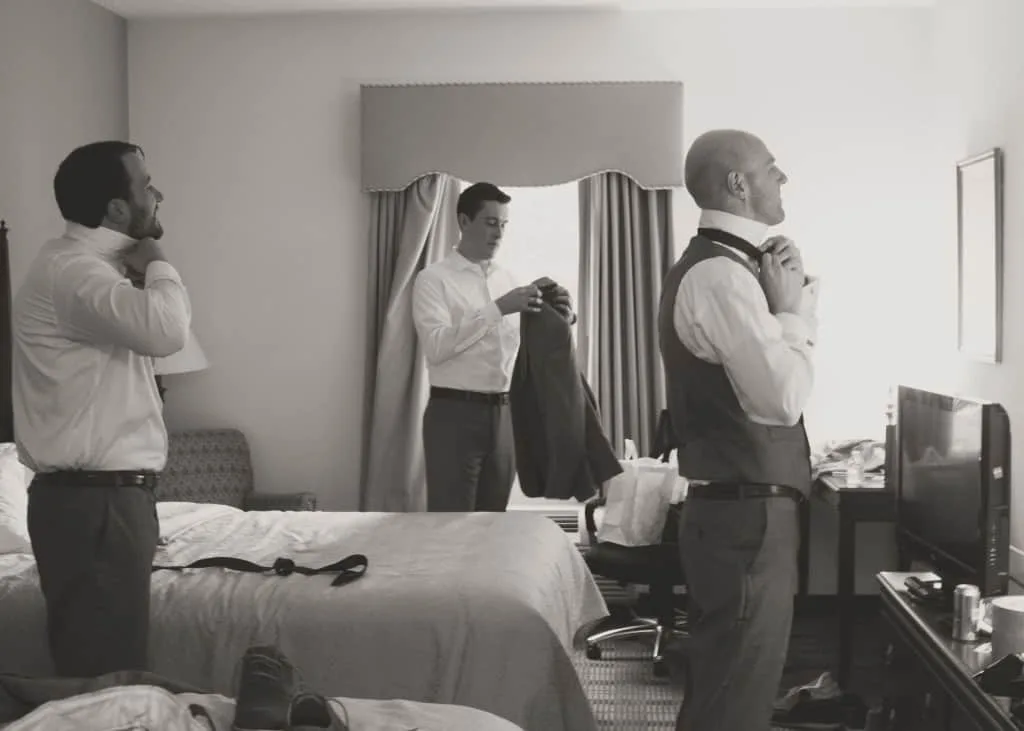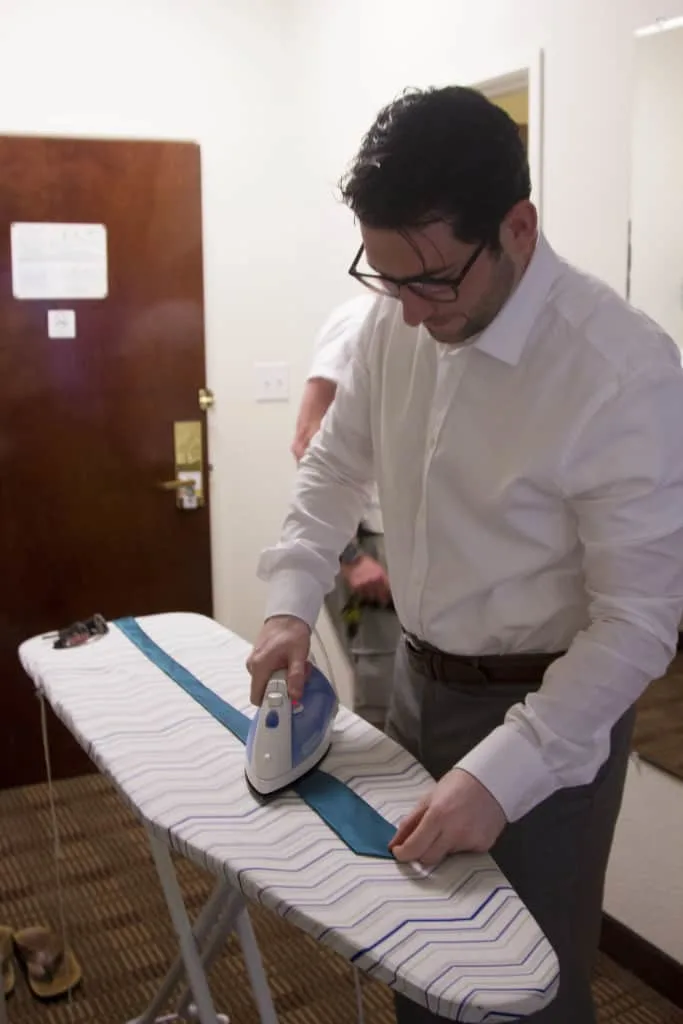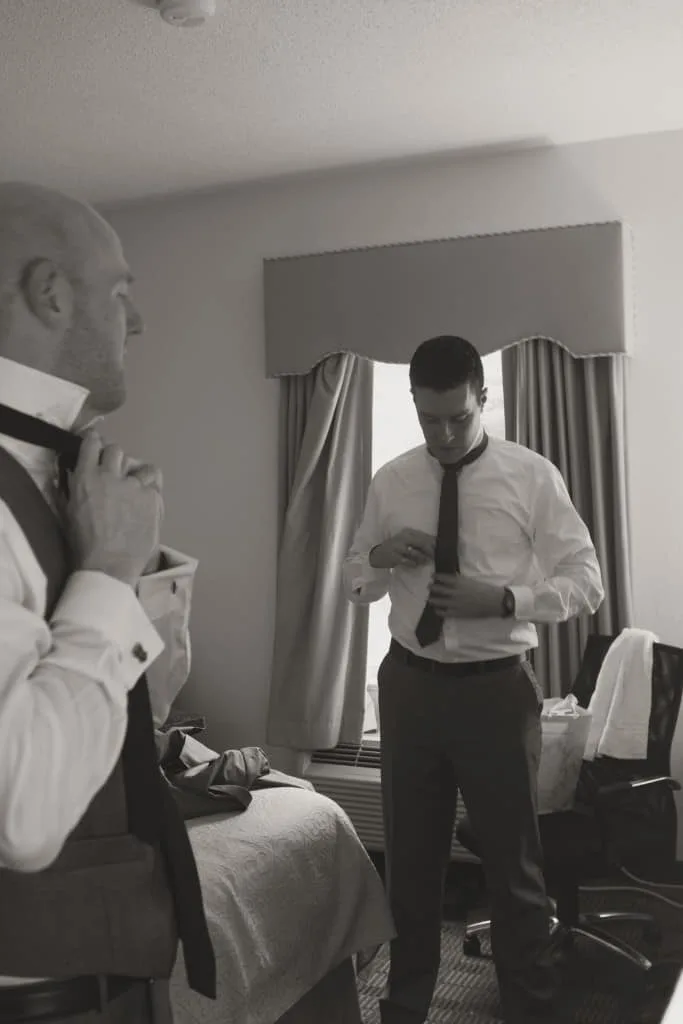 Then we all hung out for a last hoorah. It was good to have them pretend that I'm the center of their universe.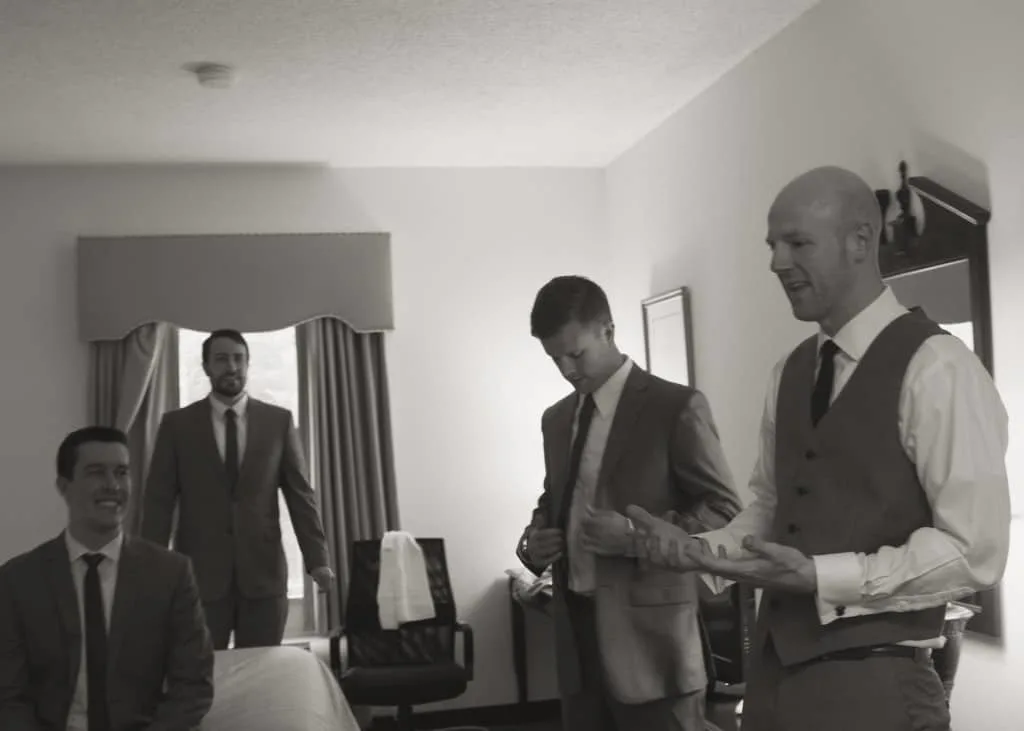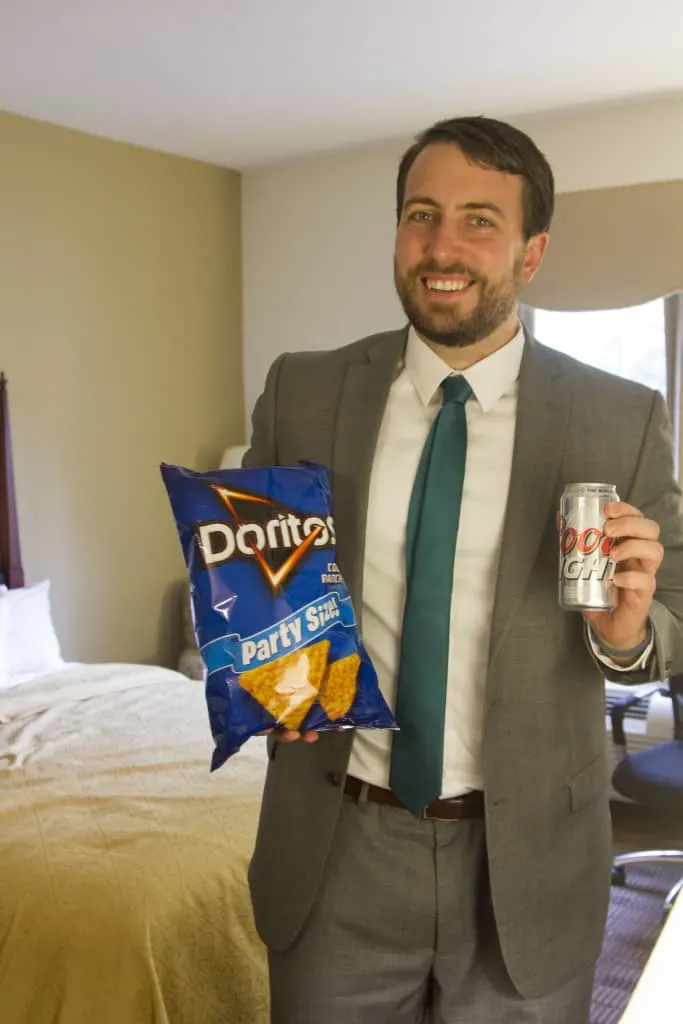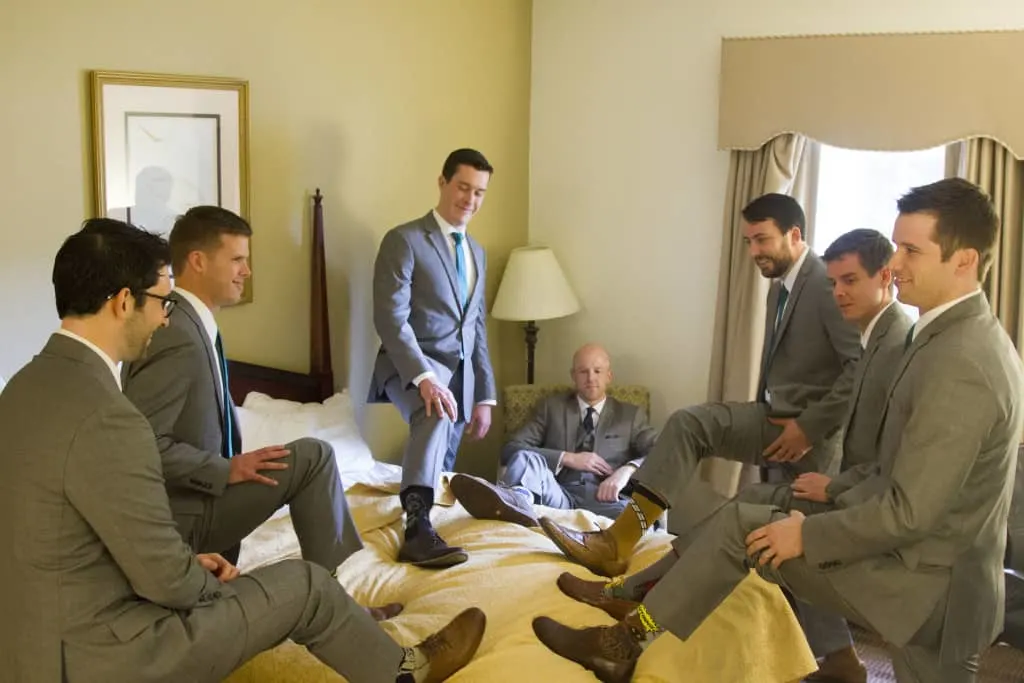 We got all finished up right in time for the shuttle to pick us up and take us to the venue. Uh oh! It's almost here!