All images below by Ava Moore Photography.
So, our wedding was awesome. I had a fantastic time. But I almost want to say that I had more fun getting ready. And I mean that in the best possible way.
My bridesmaids arrived at the hotel suite around 10am. I had been awake since about 7 (I was a bit nervous. Not like, cold feet, nervous, just excited nervous). I had breakfast with one of my bridesmaids who was staying in the hotel and then everyone arrived in the room. We brought up some of the balloons and tassels from the Welcome Party the night before, so it felt a bit festive. The glam squad arrived at 9:30 to set up and started beautifying at 10.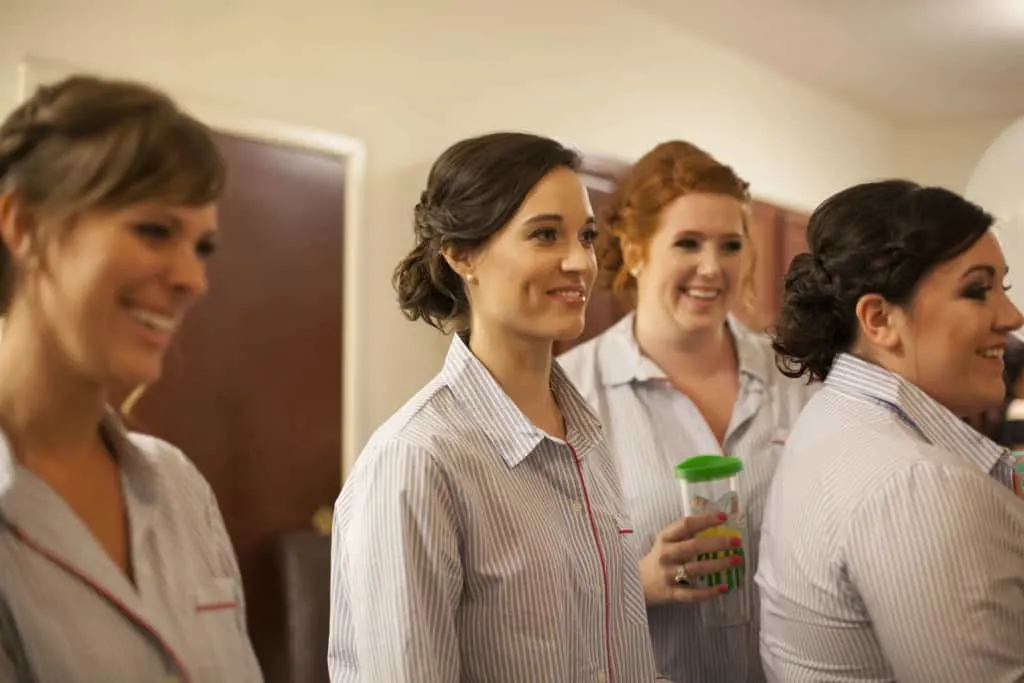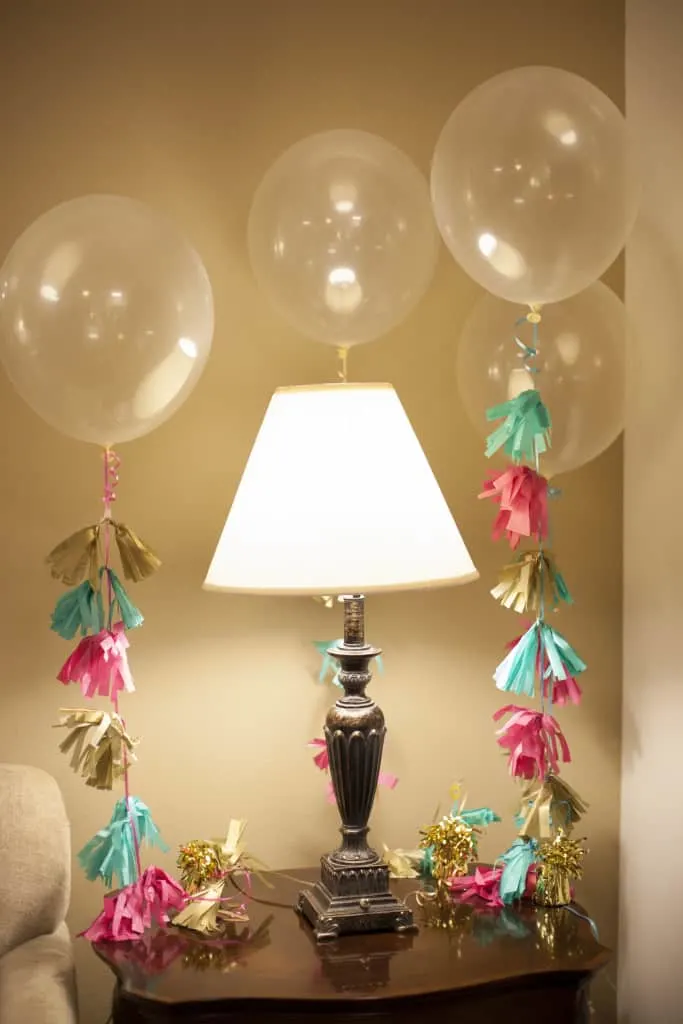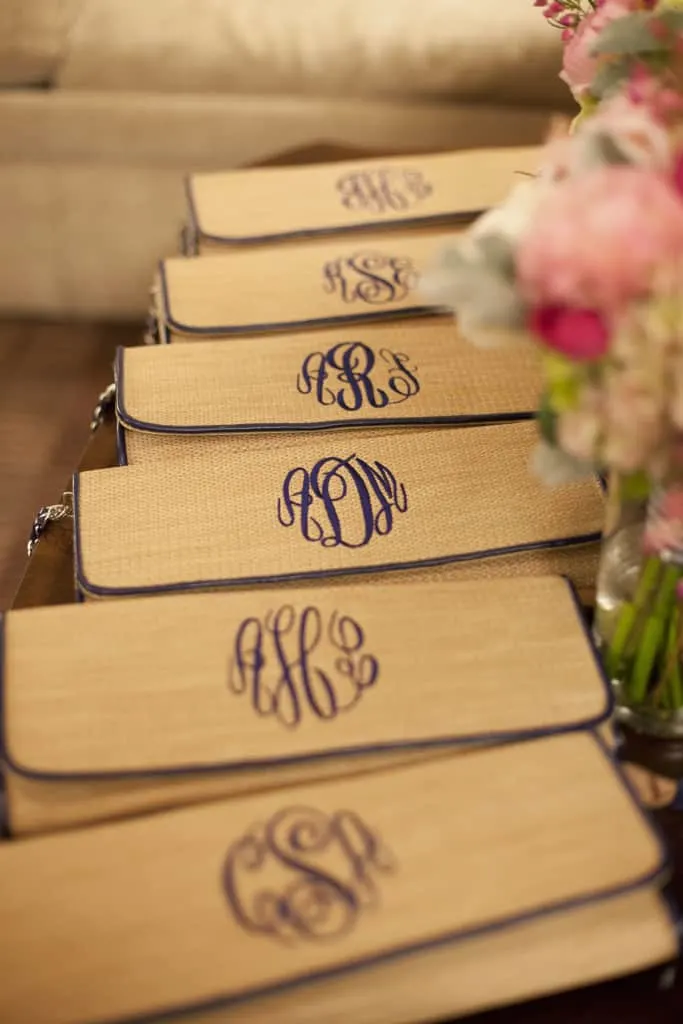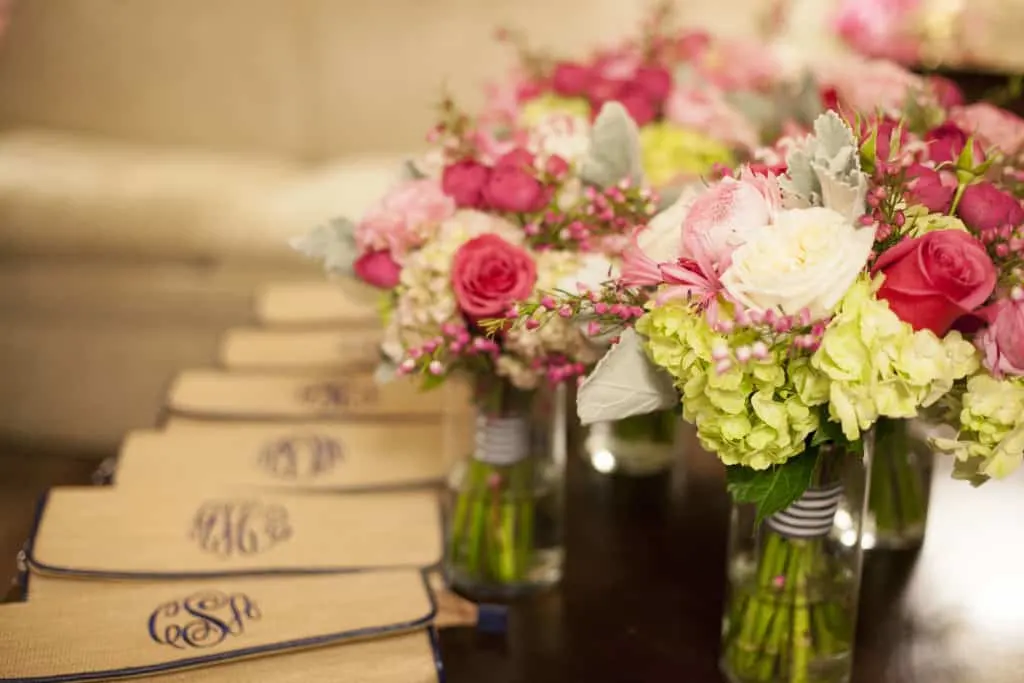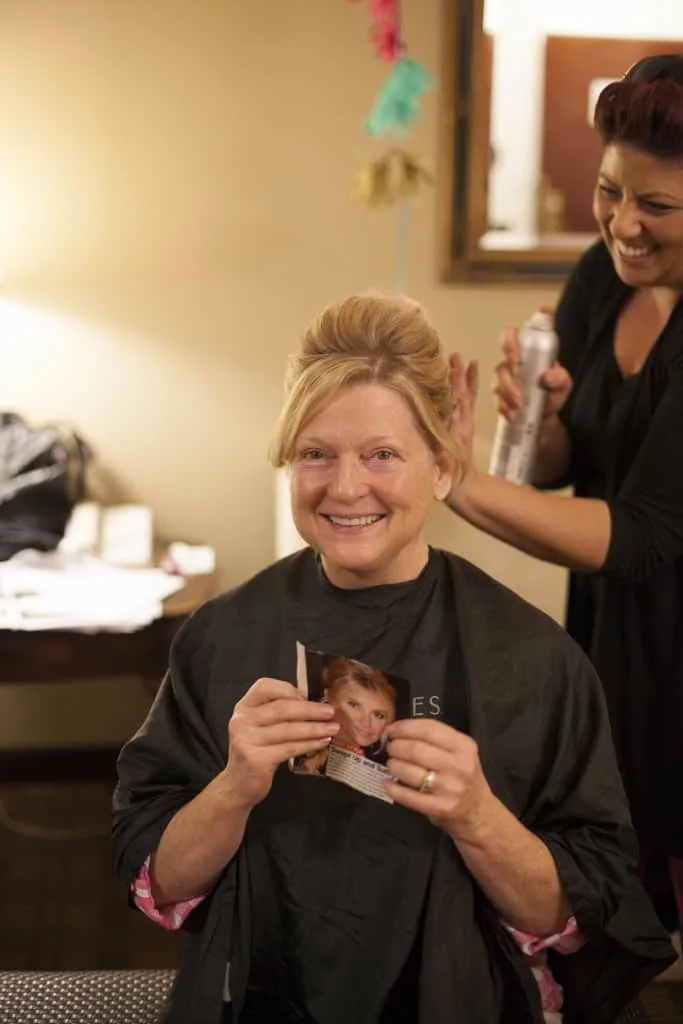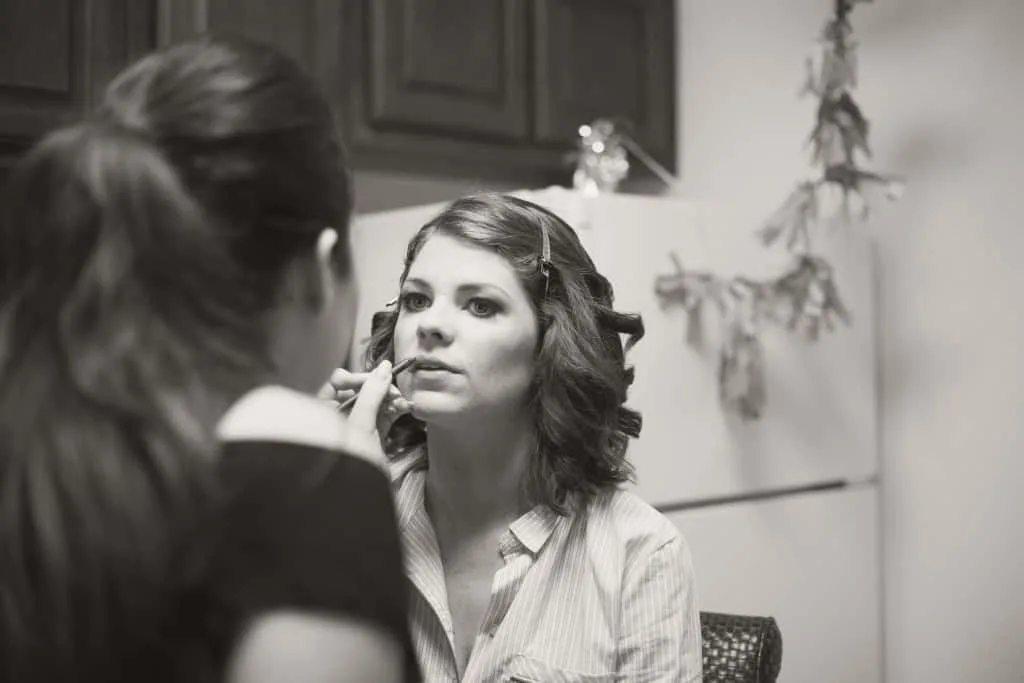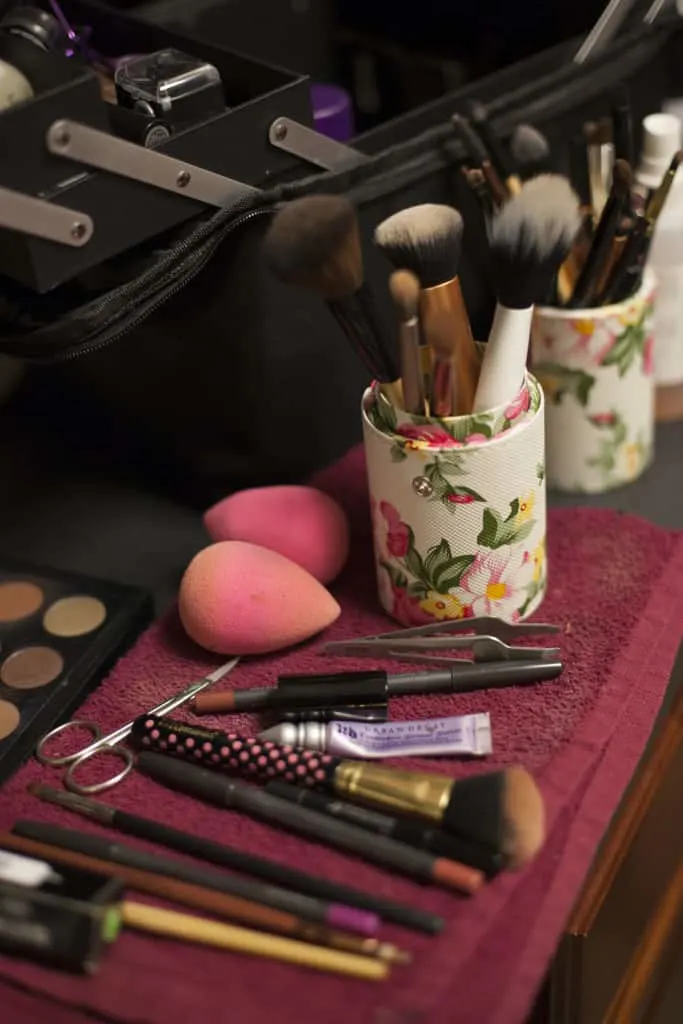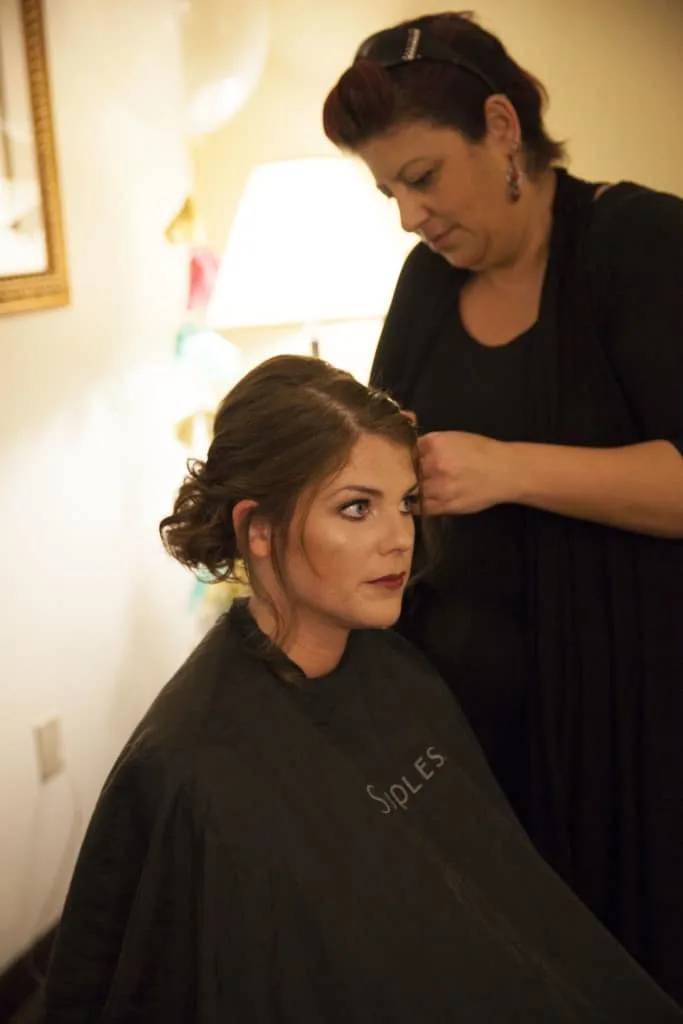 Now let me interrupt here for a second. One of the best decisions that I made for this wedding was paying for every bridesmaid's and mom's hair and makeup. Not because they are ugly without makeup (they aren't) or can't do makeup or hair or I don't trust them. But because having everyone together in that room was exactly what I needed that day. I so rarely get to hang around any girl friends at all without Sean around (we do a lot of couples nights, and not enough girls nights I am sad to say) that it really was fun. Pair that with having people in town that I never see, and a little champagne, it was so fun. They totally distracted me from the weather and made me feel just oh so lucky.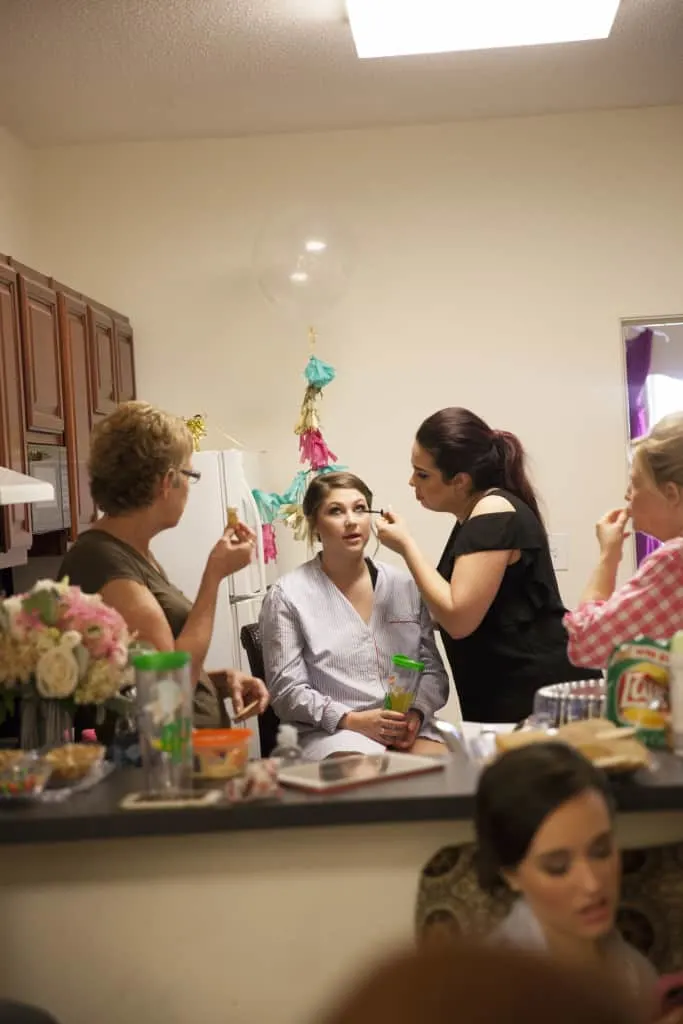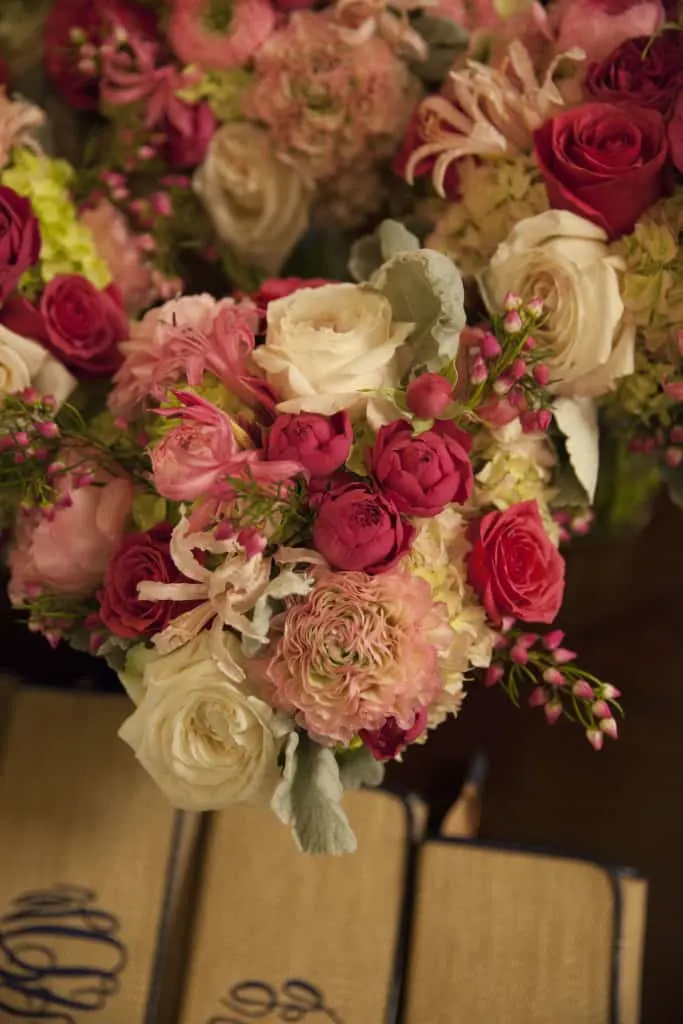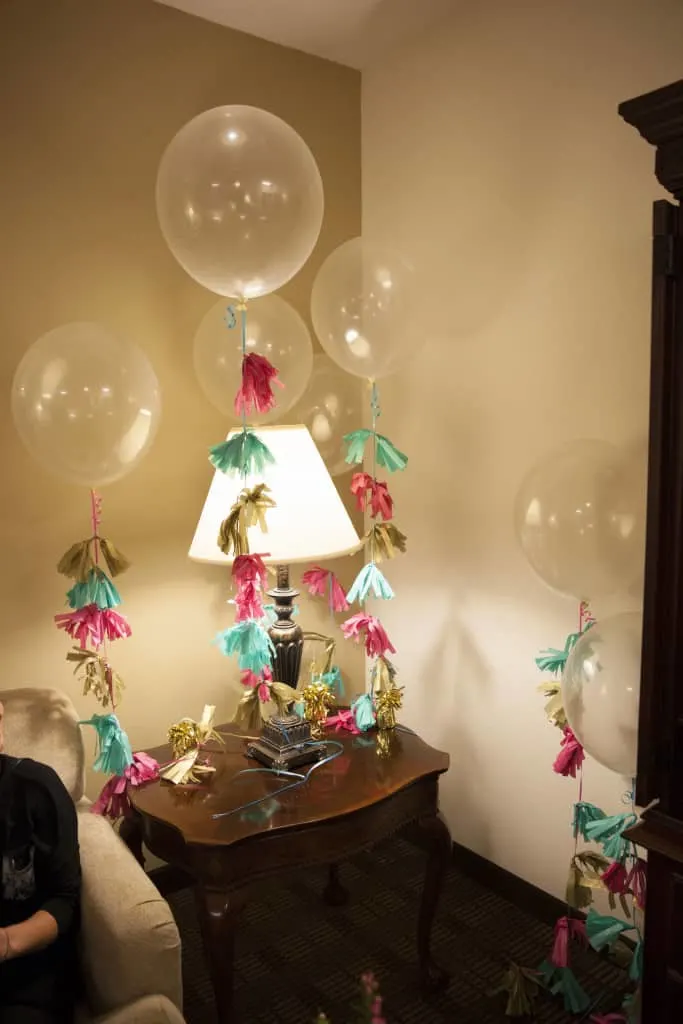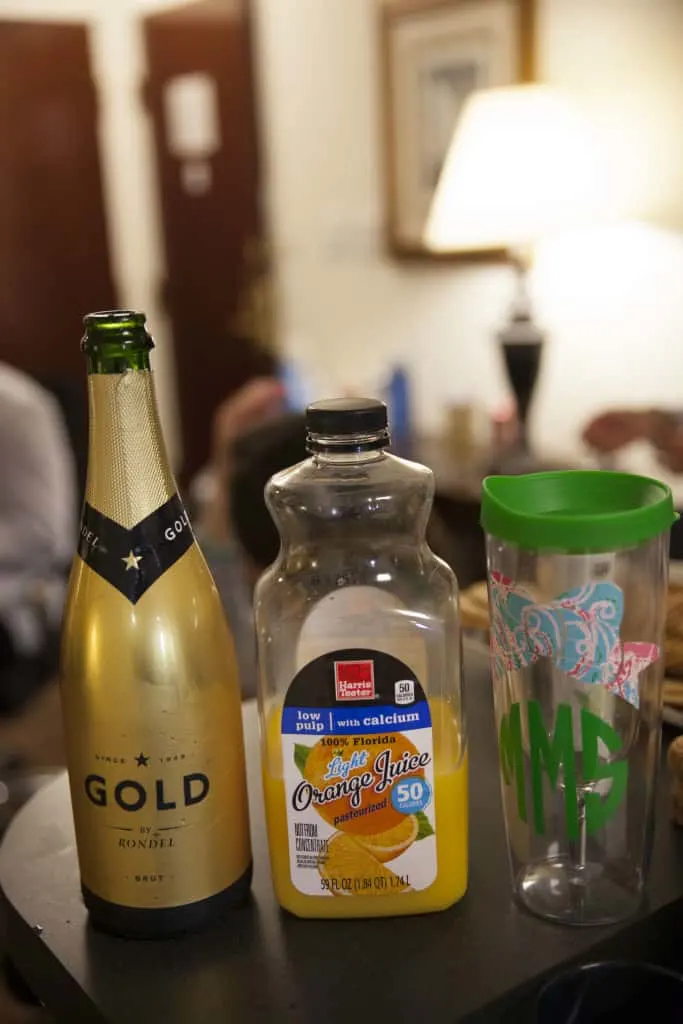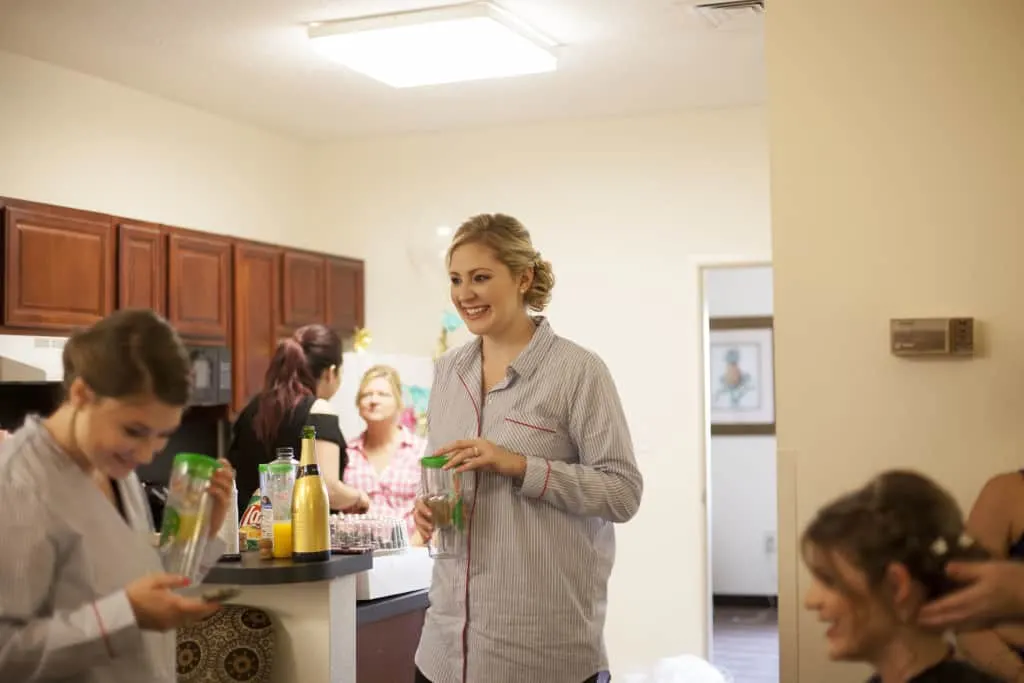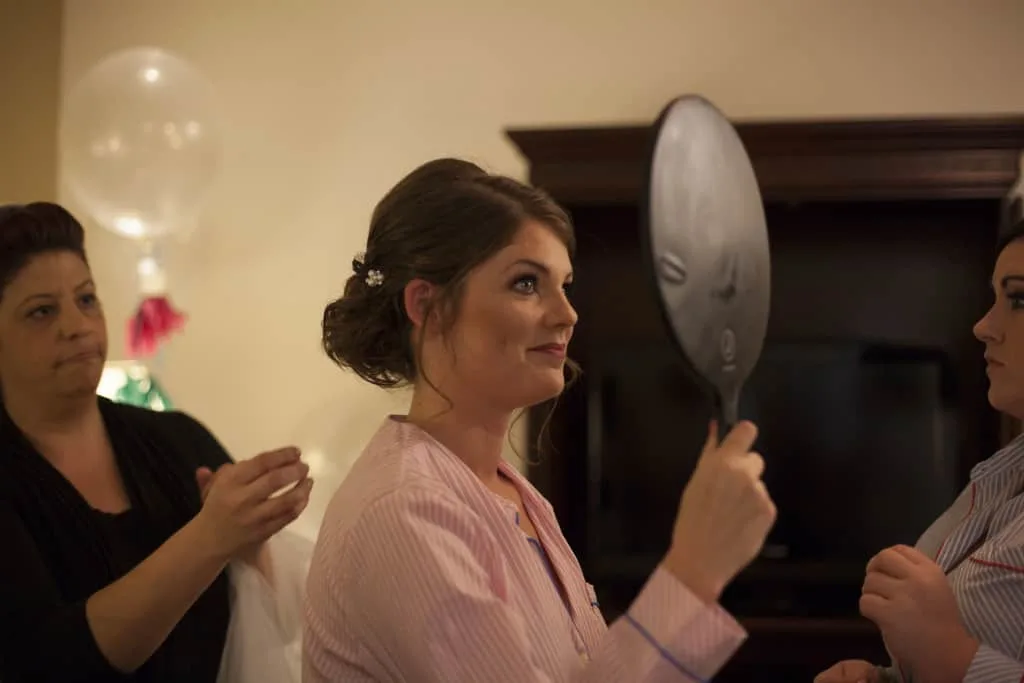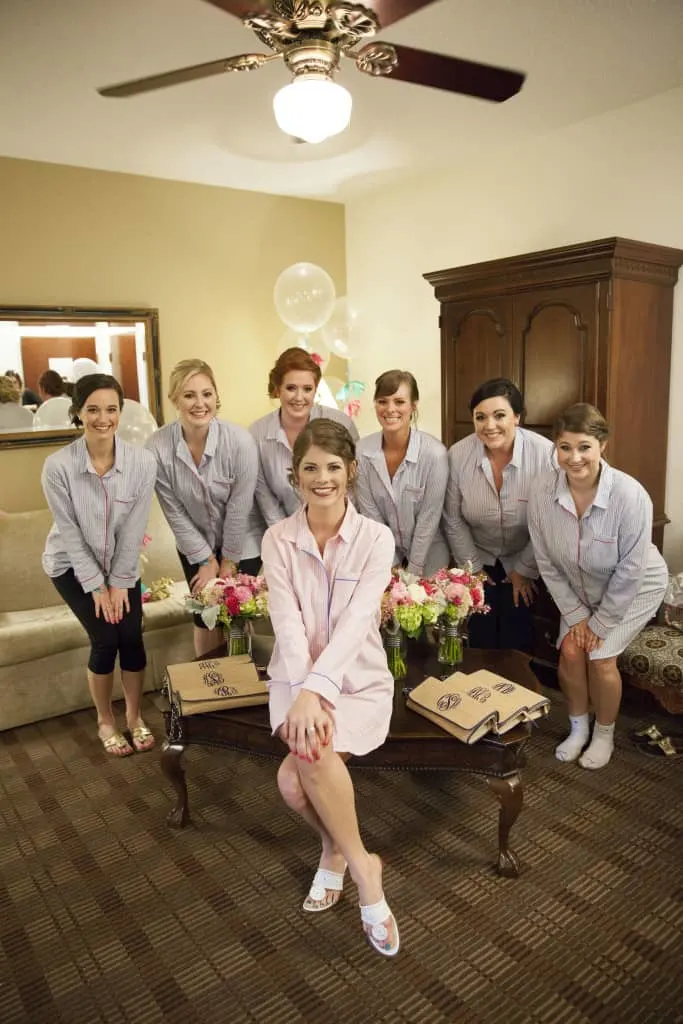 I grabbed button down "nightgowns" at Old Navy for everyone prior to the wedding. I didn't get them monogrammed, honestly because the shirts were $12 and the local place wanted $10 each to monogram them and I felt dumb spending $10 to monogram something that cost $12. And guess what? No one cared. It's really quite the miracle and made me LOL at the things that crazy brides (self included) think and worry about.
I know that paying for everyone's hair and makeup can seem like a big burden, but to me, it was totally worth it.
Next, we get dressed!