All images below by Ava Moore Photography.
Once all the formalities were over, it was time to party! We had a great layout for our venue with a few different options for the dancing. One of the best parts of our venue is that we were able to get some awesome pictures from above the dance floor. We had done our first dances already and everyone got on the dance floor! Our DJ was from Lee Edwards Entertainment and it was his job to keep the party moving. He did a pretty good job and people had a great time dancing. It was awesome to see different pairings of people dancing with each other, even if they had never met before. The two of us had actually been spending so much time trying to talk to people and enjoy the photo booth that we had trouble getting to the dance floor. Finally, we said to each other, "let's dance!"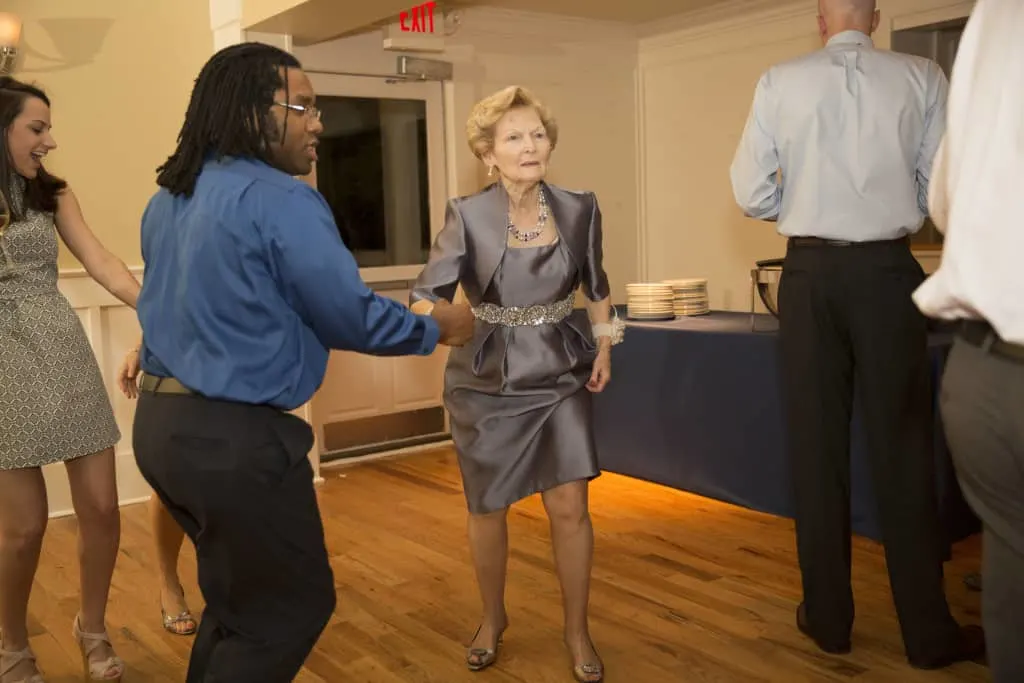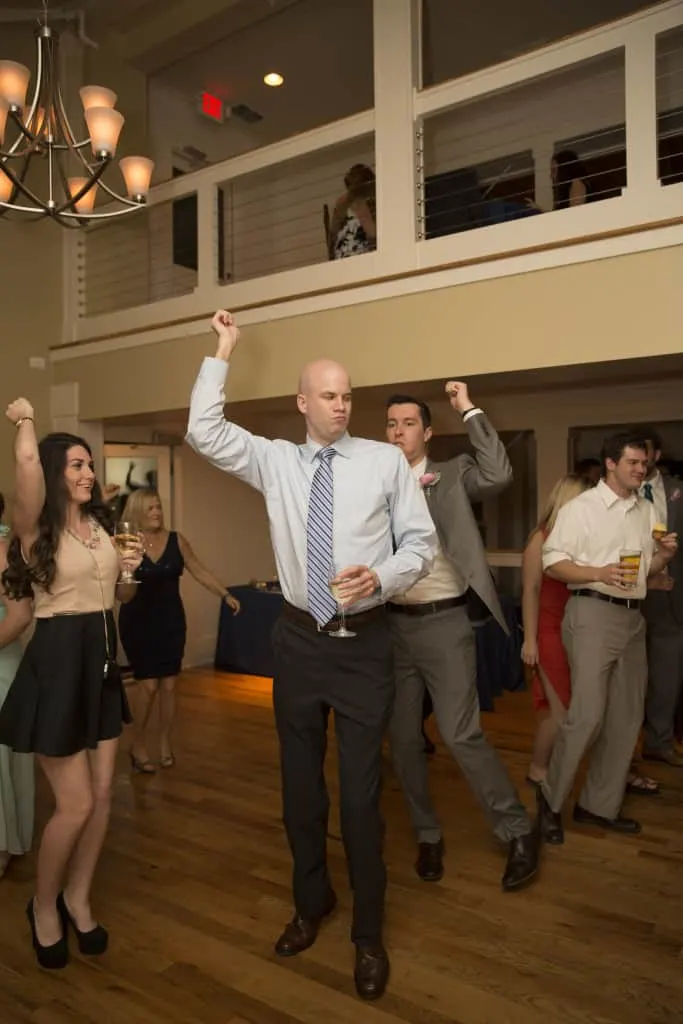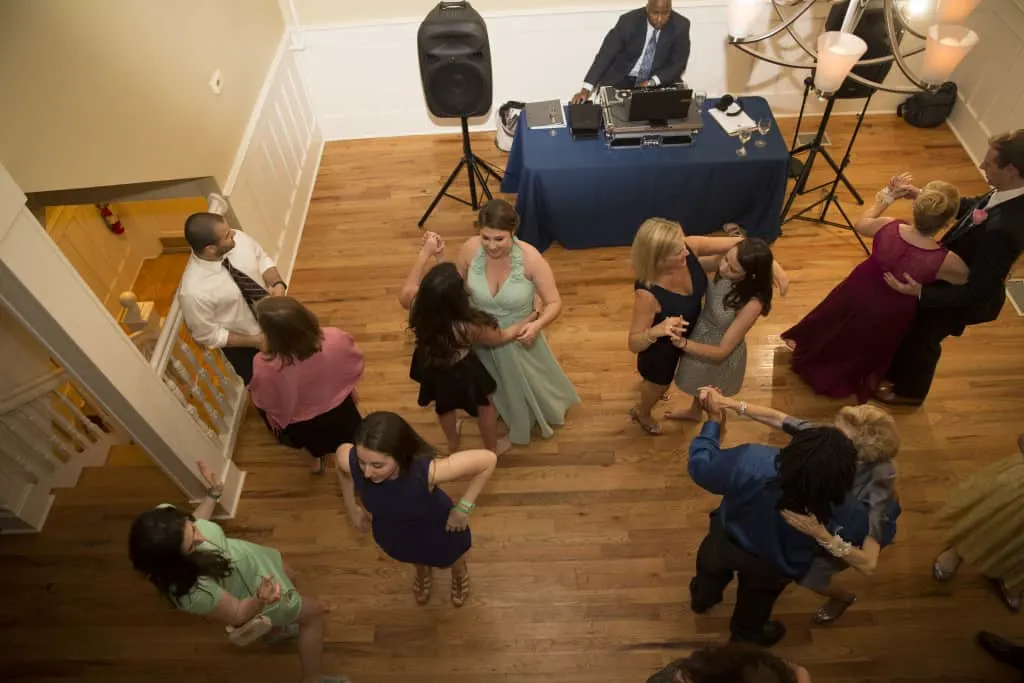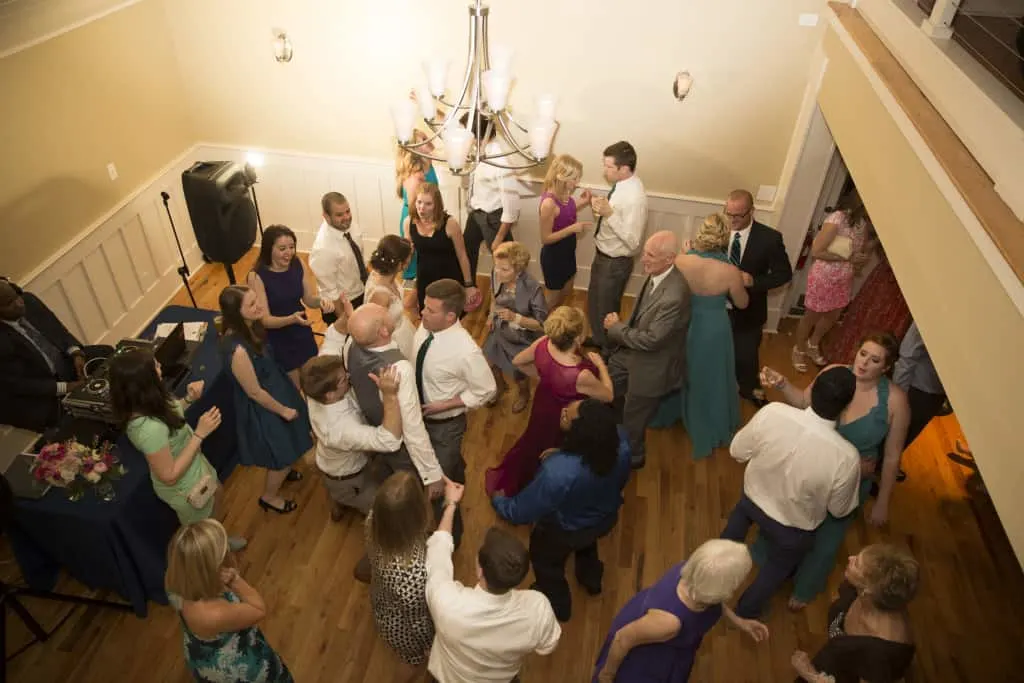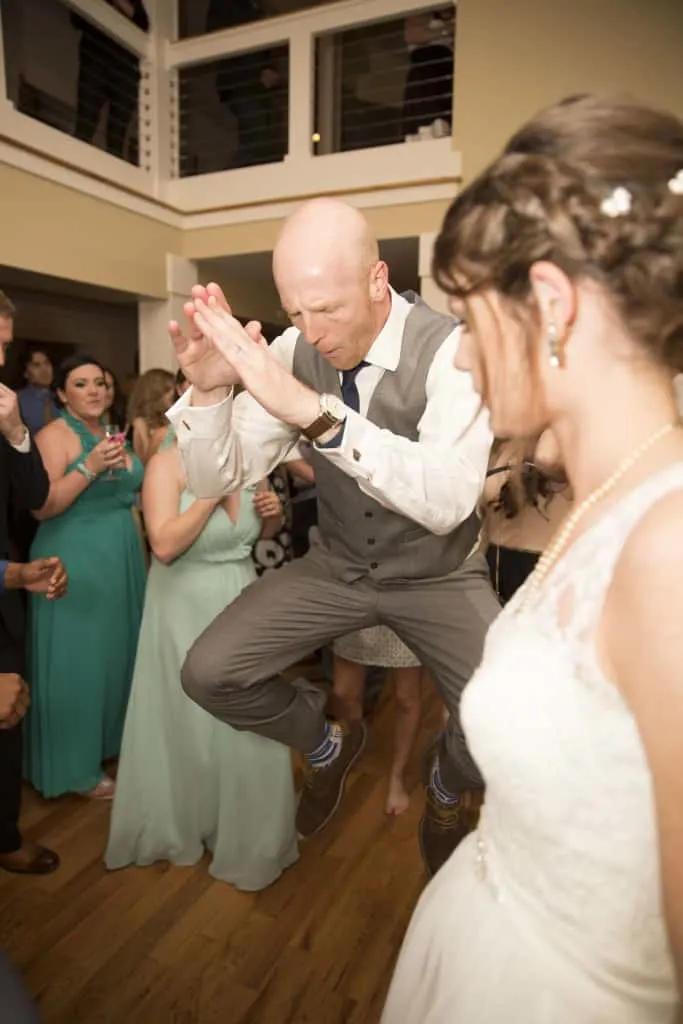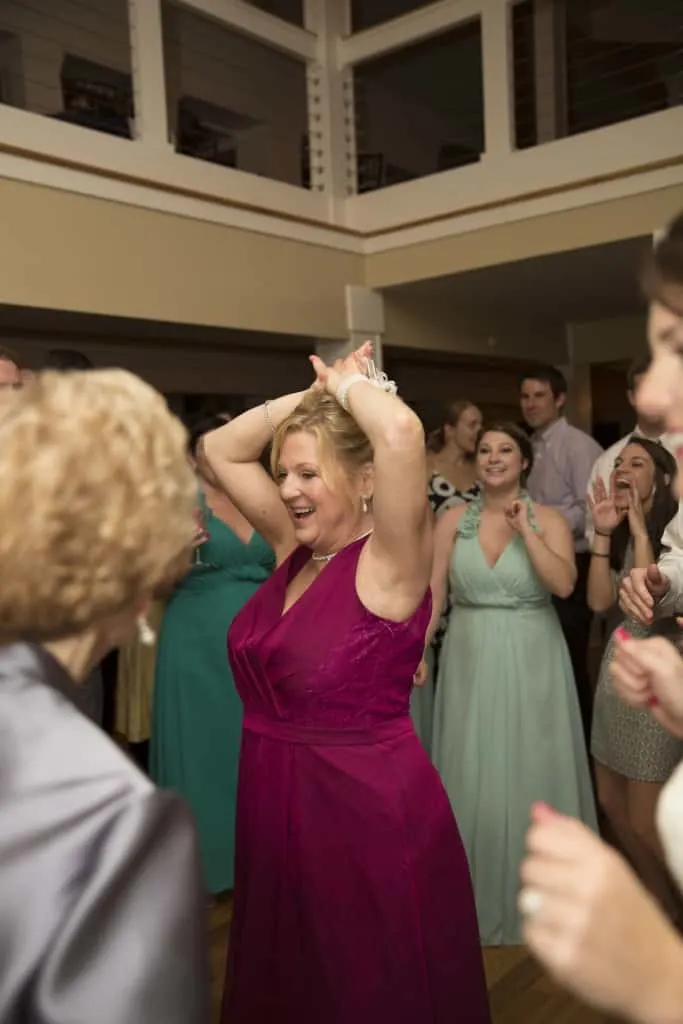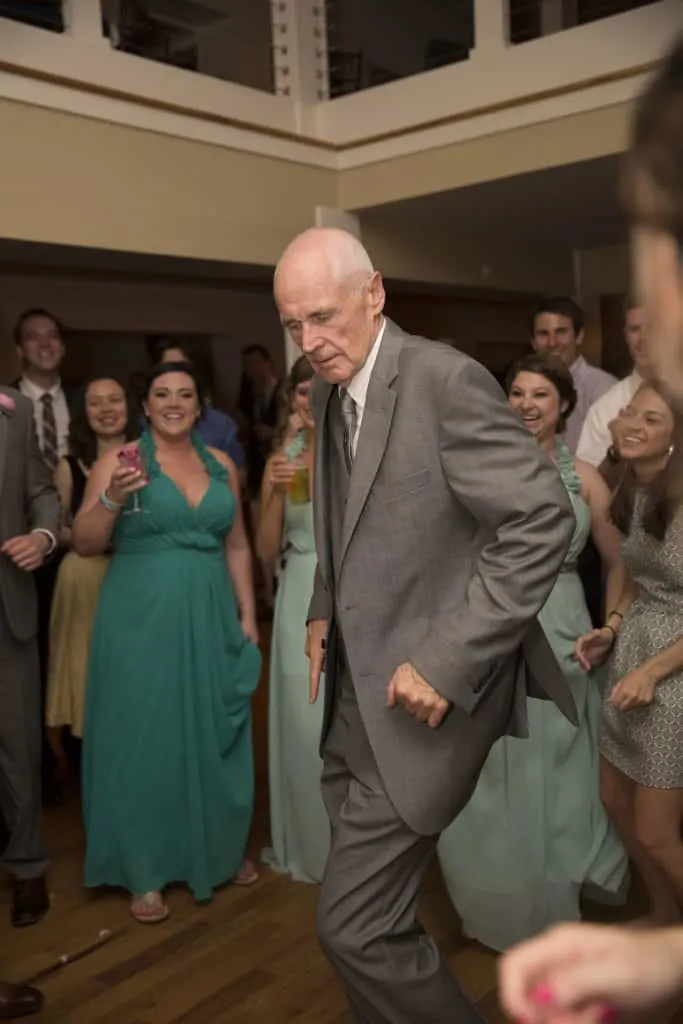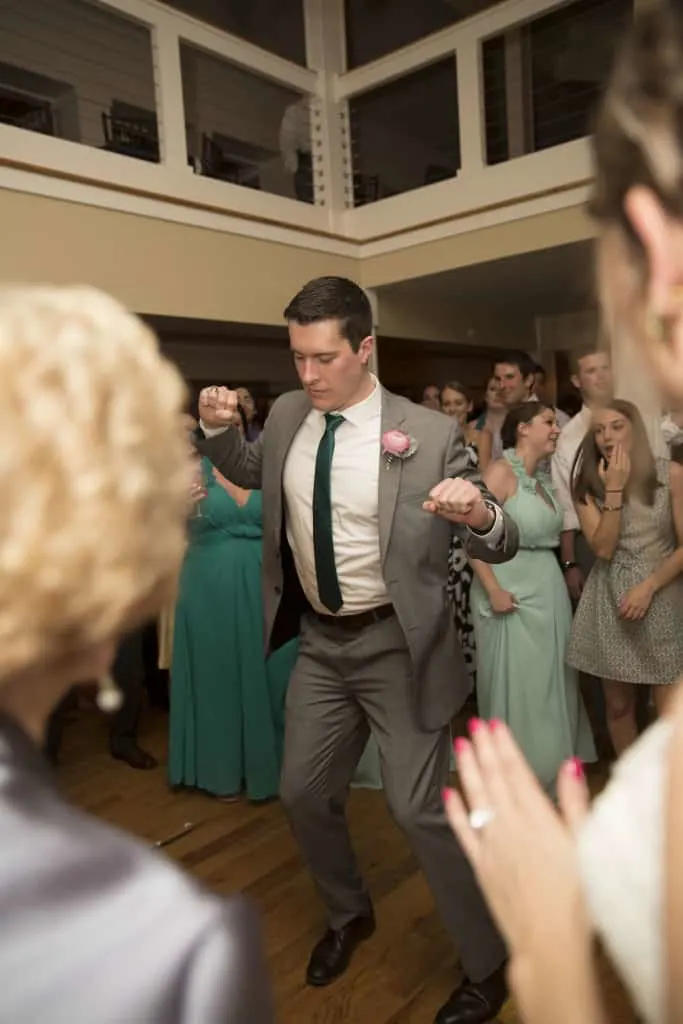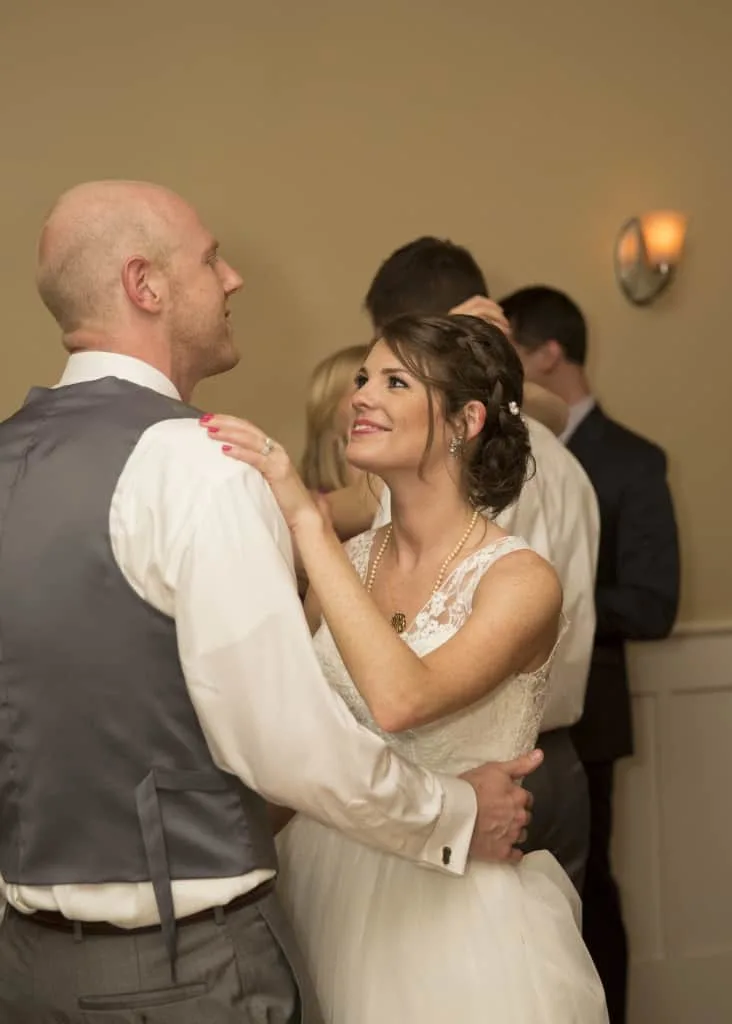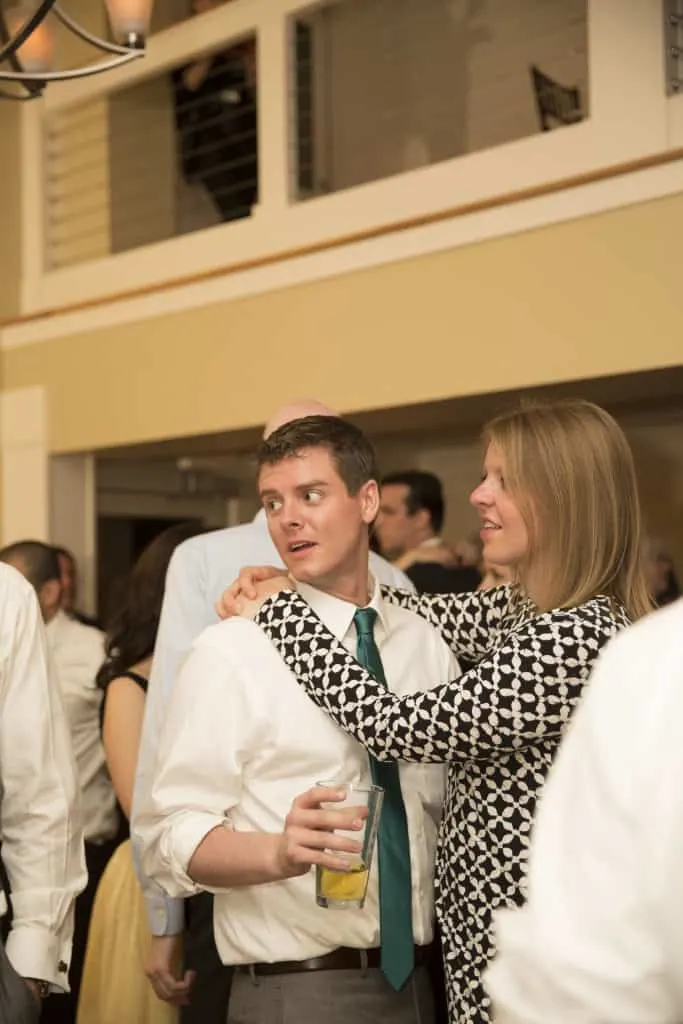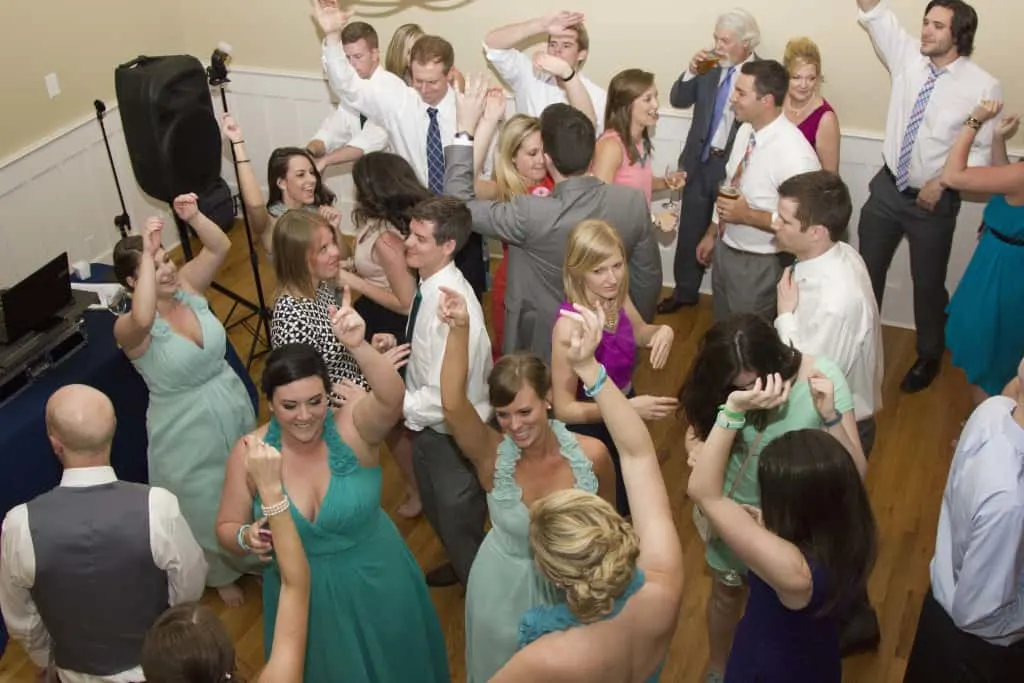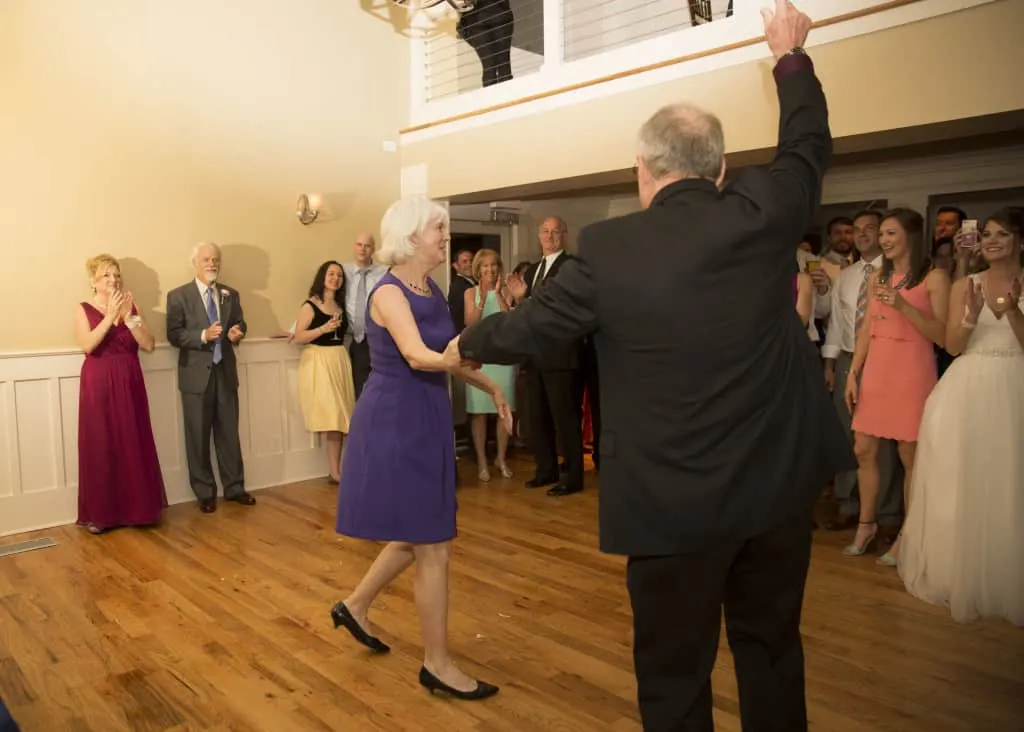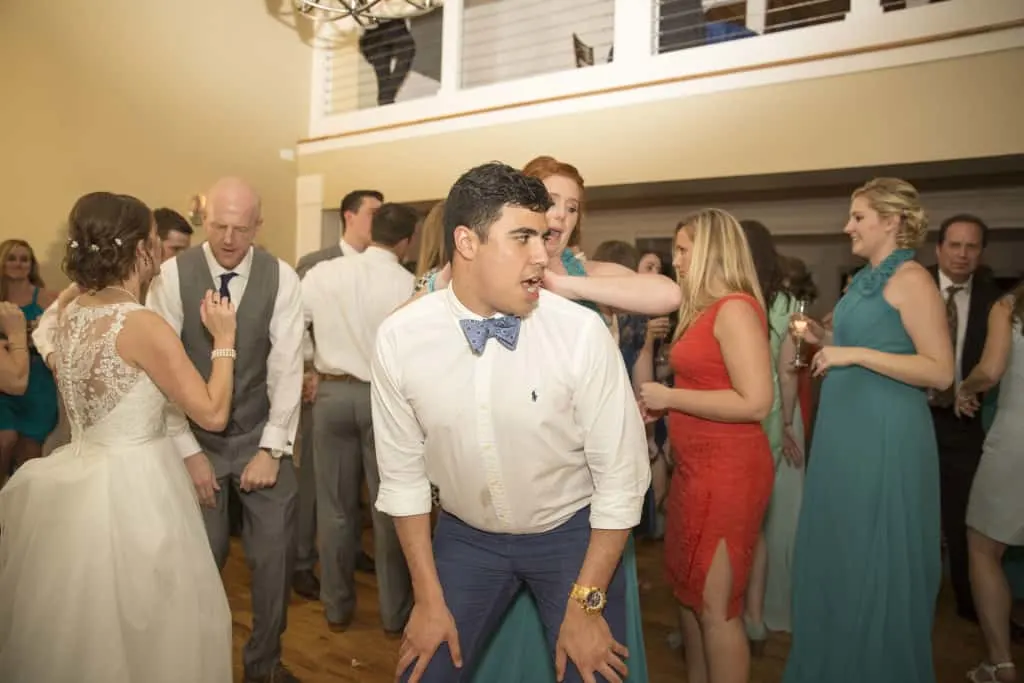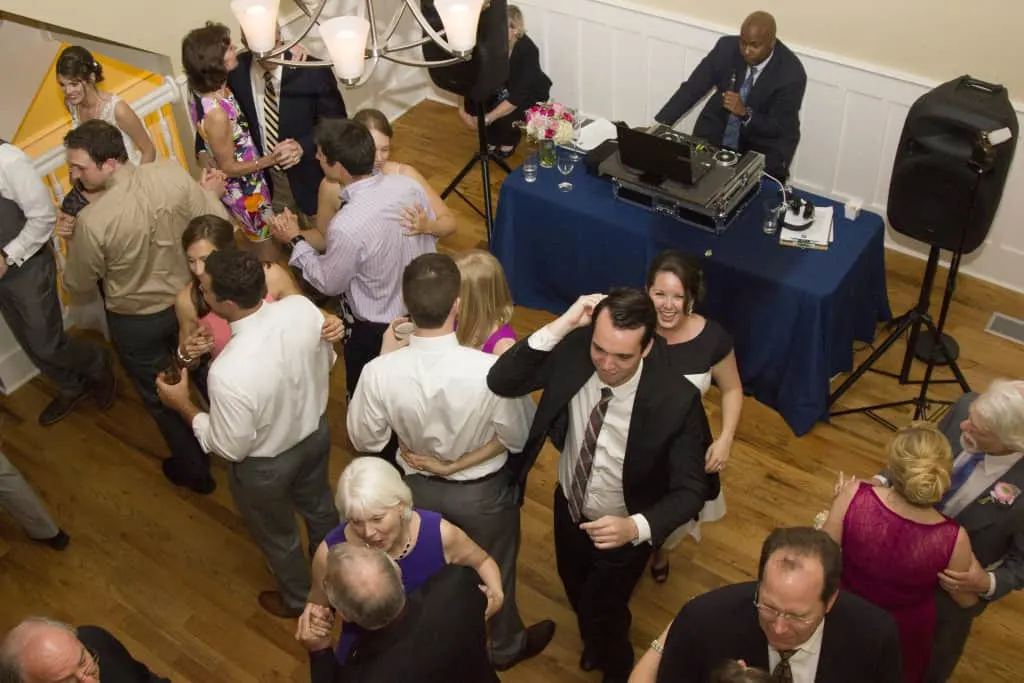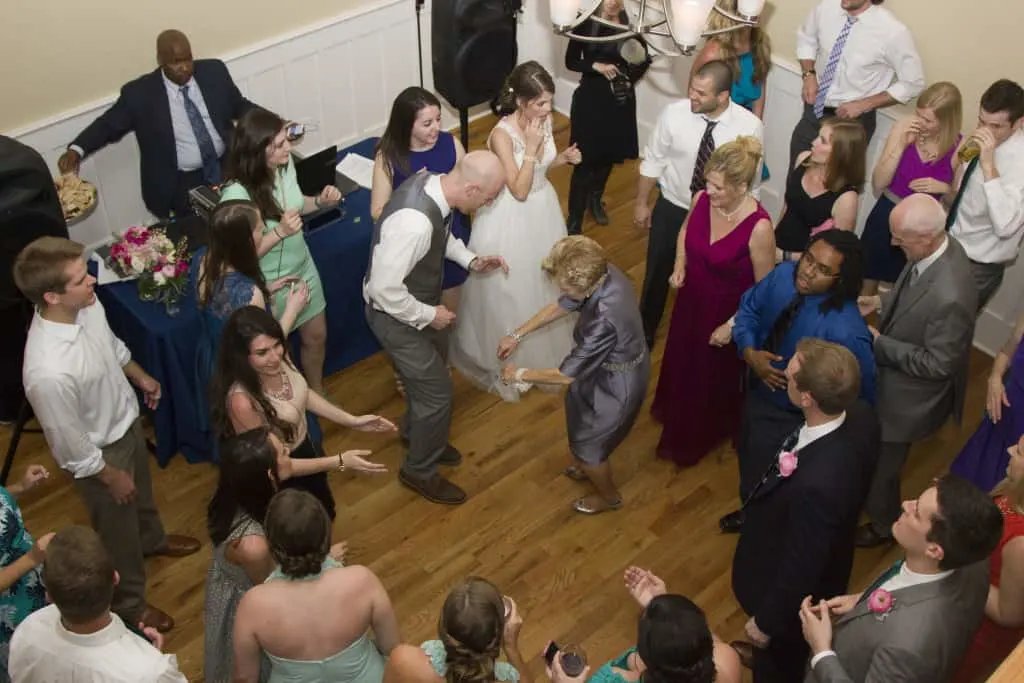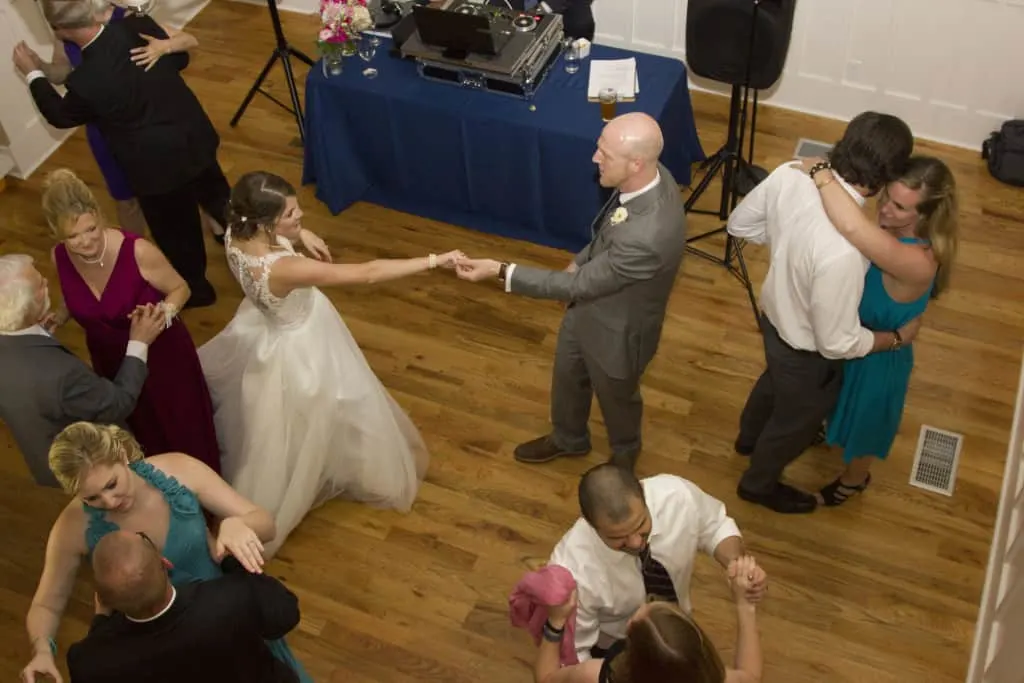 A big part of the dancing portion of the reception is always the bouquet and garter tosses! I surprised Sean with a Carolina Panthers garter since they are his favorite football team. It was great to see the pictures of everyone fighting over the coveted items!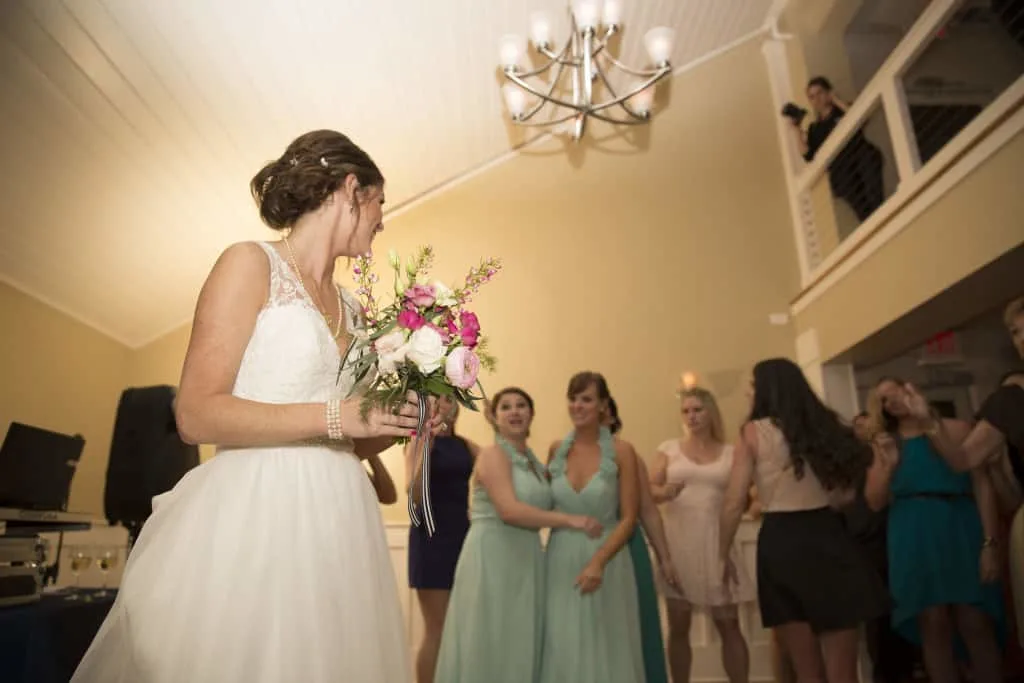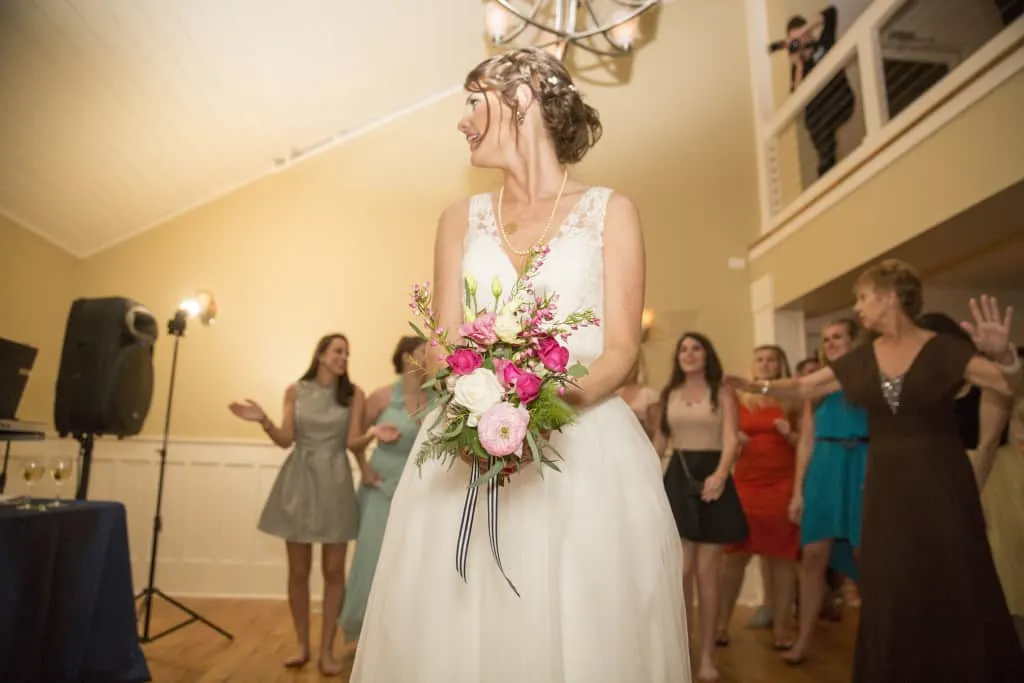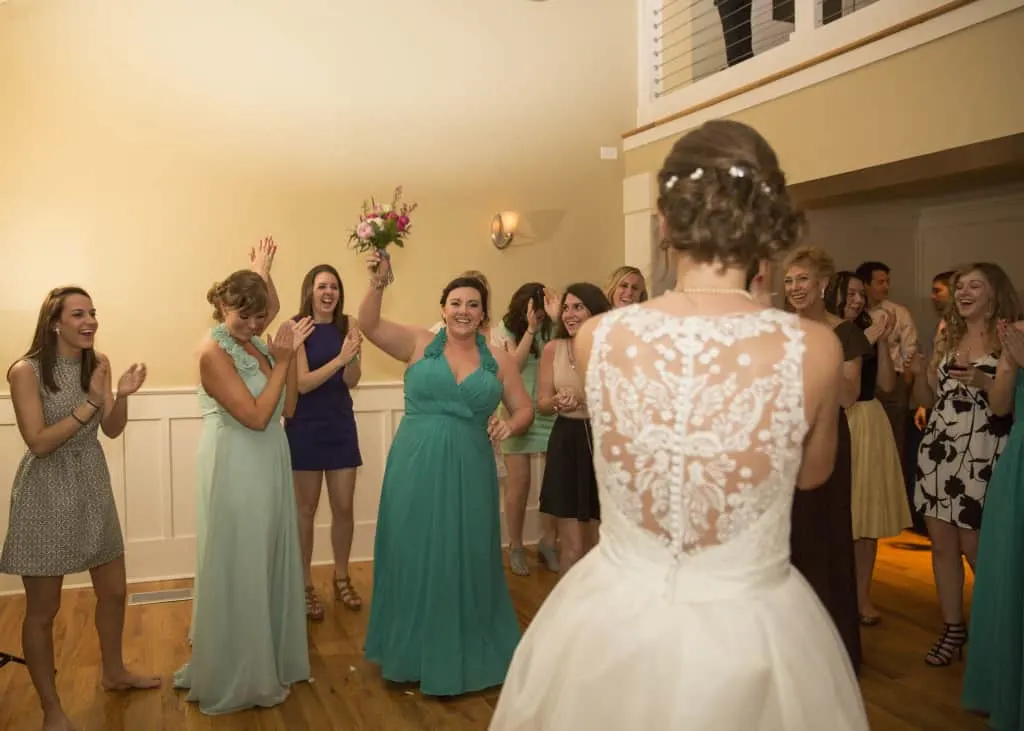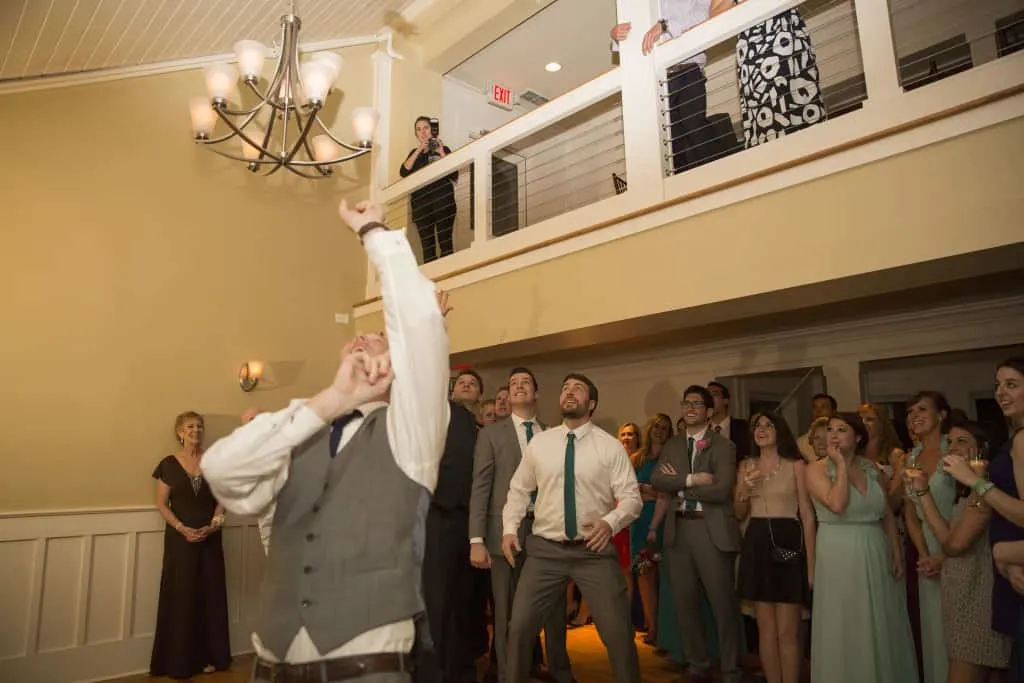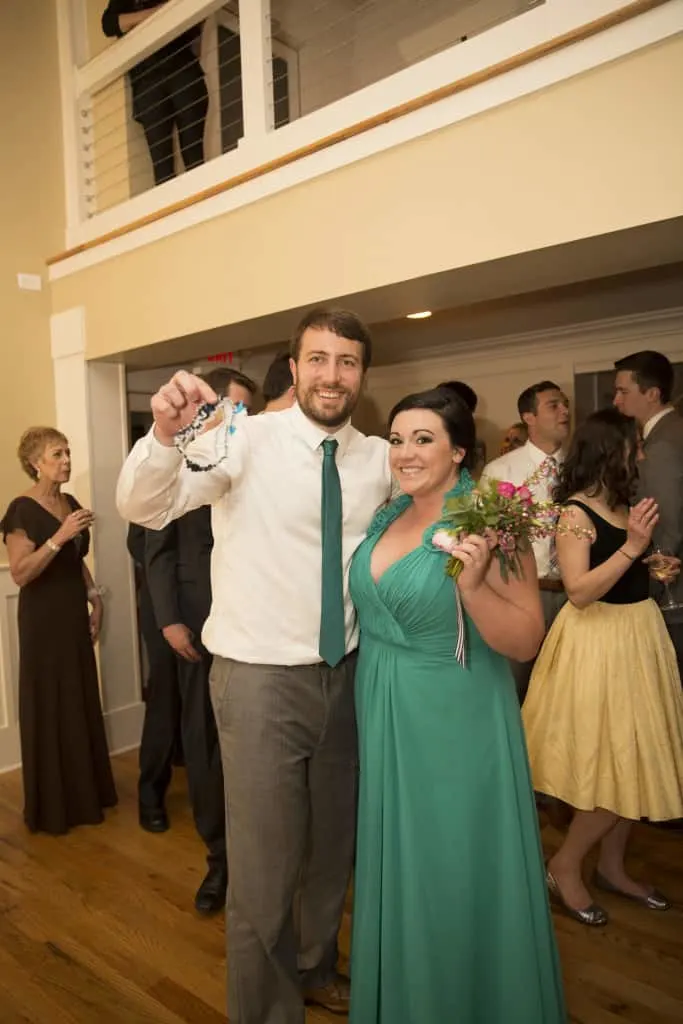 Well, the night is almost over. The only thing left is to do is exit!