All images below by Ava Moore Photography. 
This is kind of a wacky thing to have as it's own post, and it's made all the more anti-climactic by the fact that I already showed you my bridal portraits, but my photographer got so many good pictures of me getting dressed that I just had to share.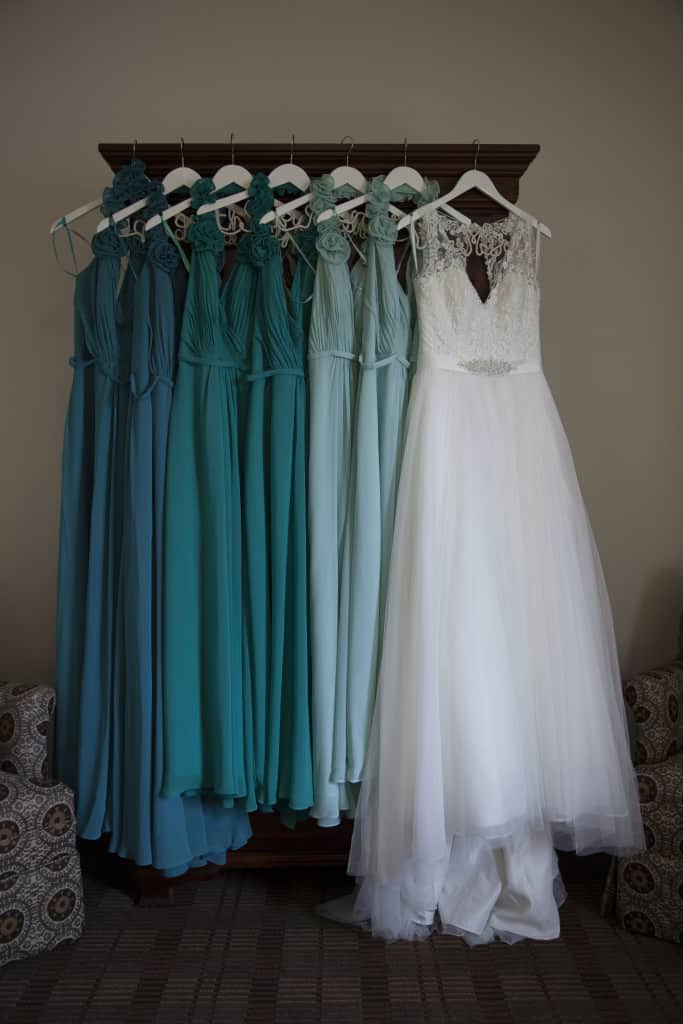 So, I made everyone personalized rope hangers. And you couldn't read them. Whomp, whomp. Lucikly they cost very little and didn't take very long. And the bridesmaids thought they were cool. 🙂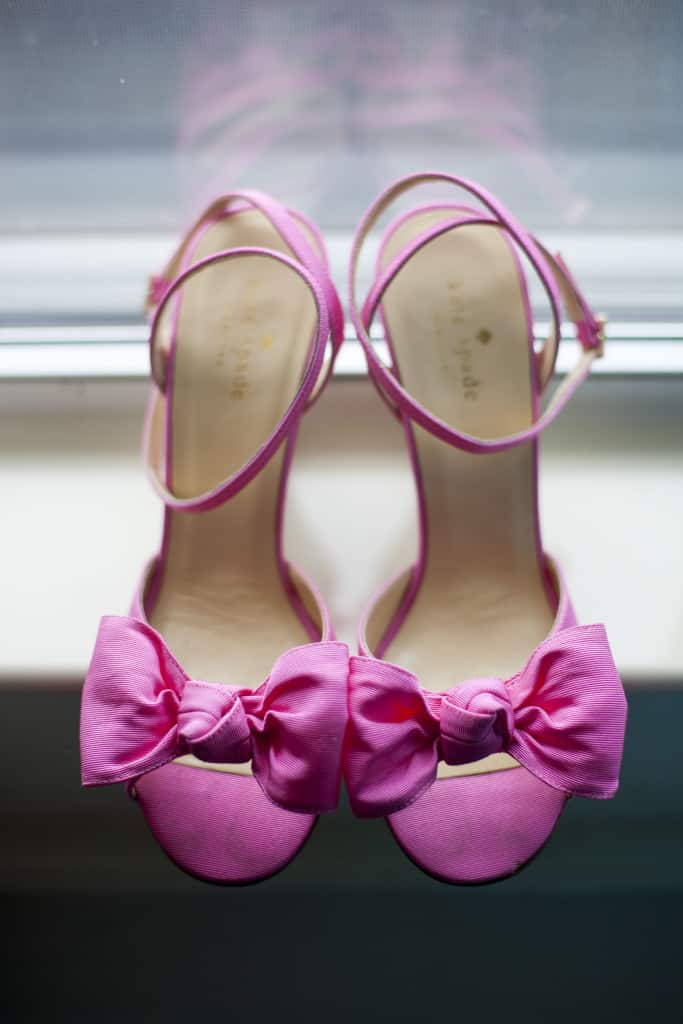 So, I only ever wore these shoes before the wedding for the bridal portraits. I cleaned them after but I still feel like they look dirty. Luckily no one examined my feet that night.
Here are my "somethings":
Old – great grandmother's pearls
New – Baublebar earrings
Borrowed – pearl bracelet that Anne the bridesmaid wore in her wedding
Blue – Carolina Panthers garter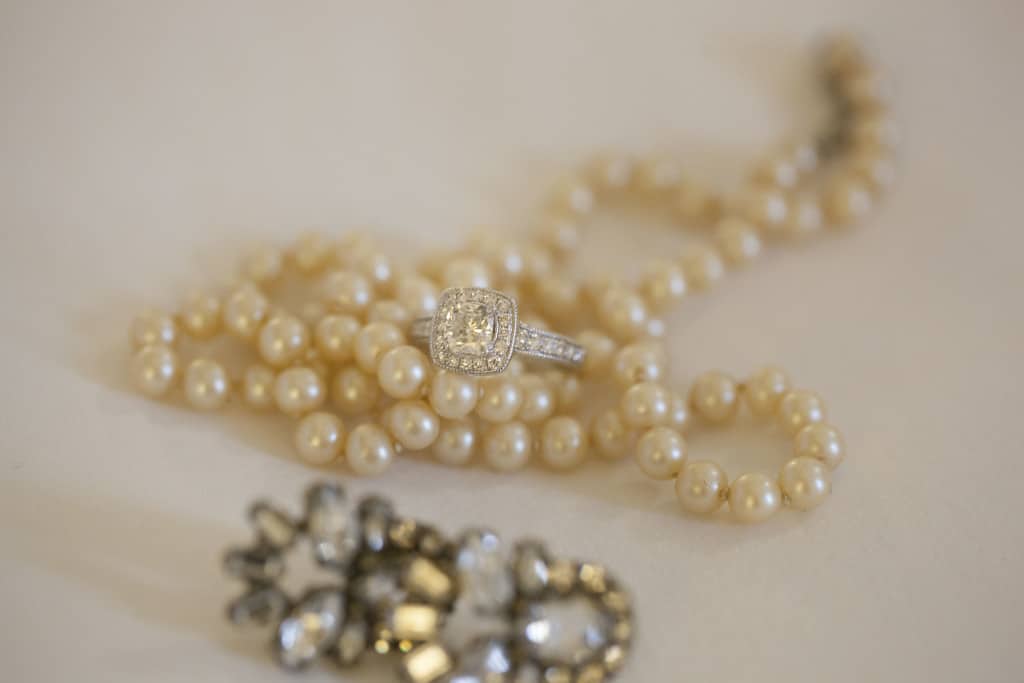 More close ups.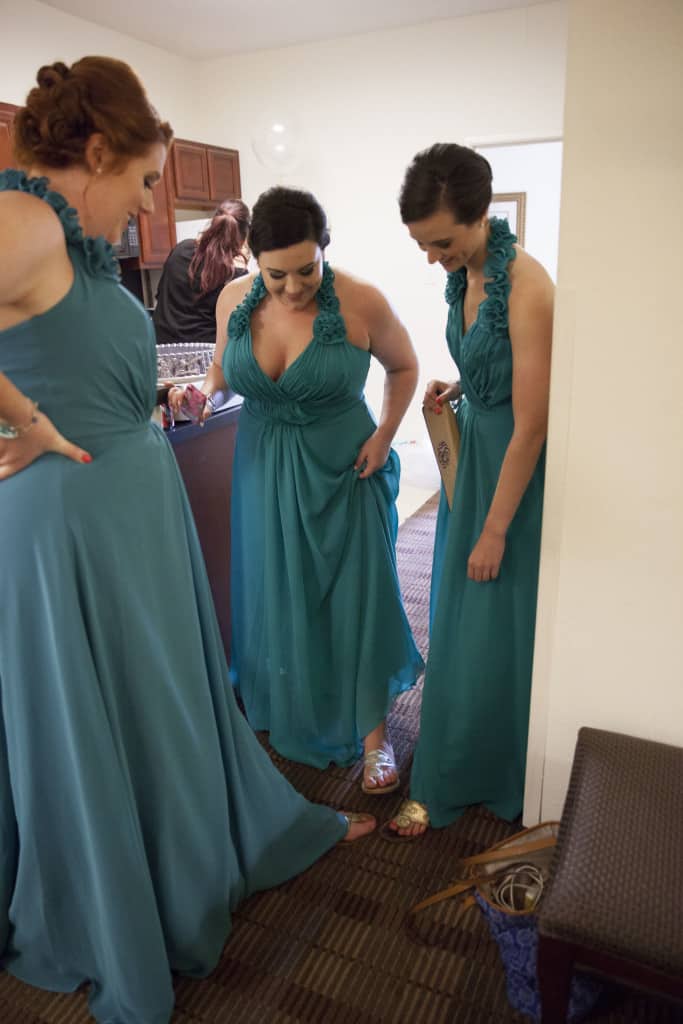 I asked the bridesmaids to wear gold shoes and 3 of them picked their Jack Rogers. Pretty typical Charleston, I'd say.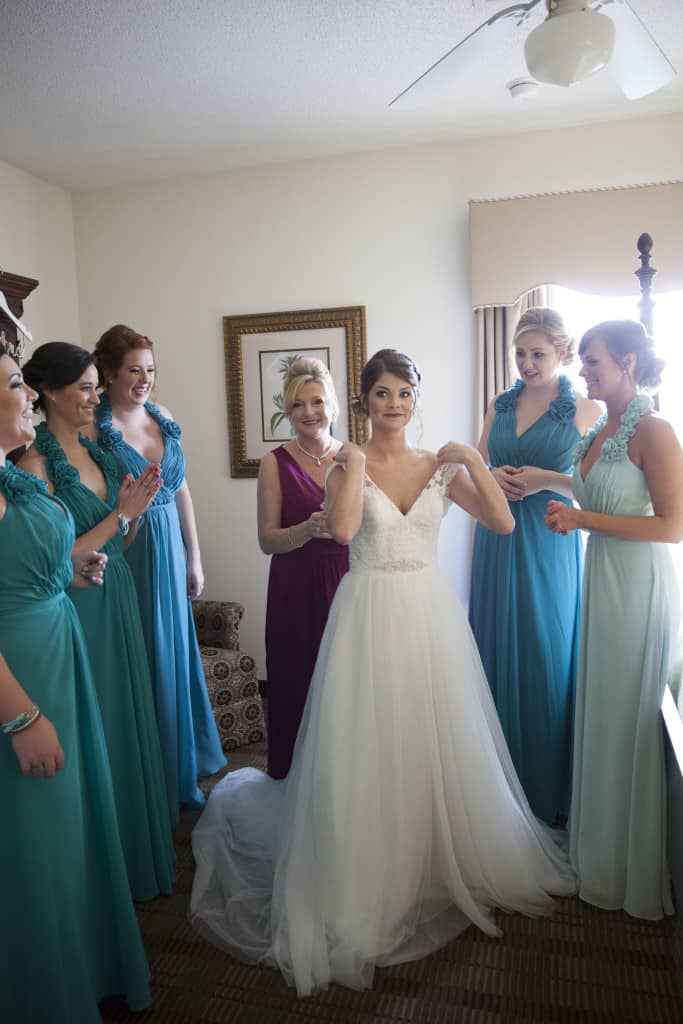 So the real getting ready pictures don't start until I'm basically dressed. The photographer asked if I wanted any before this, like with my naked body hanging out. Umm, no. Apparently people request that, but not I.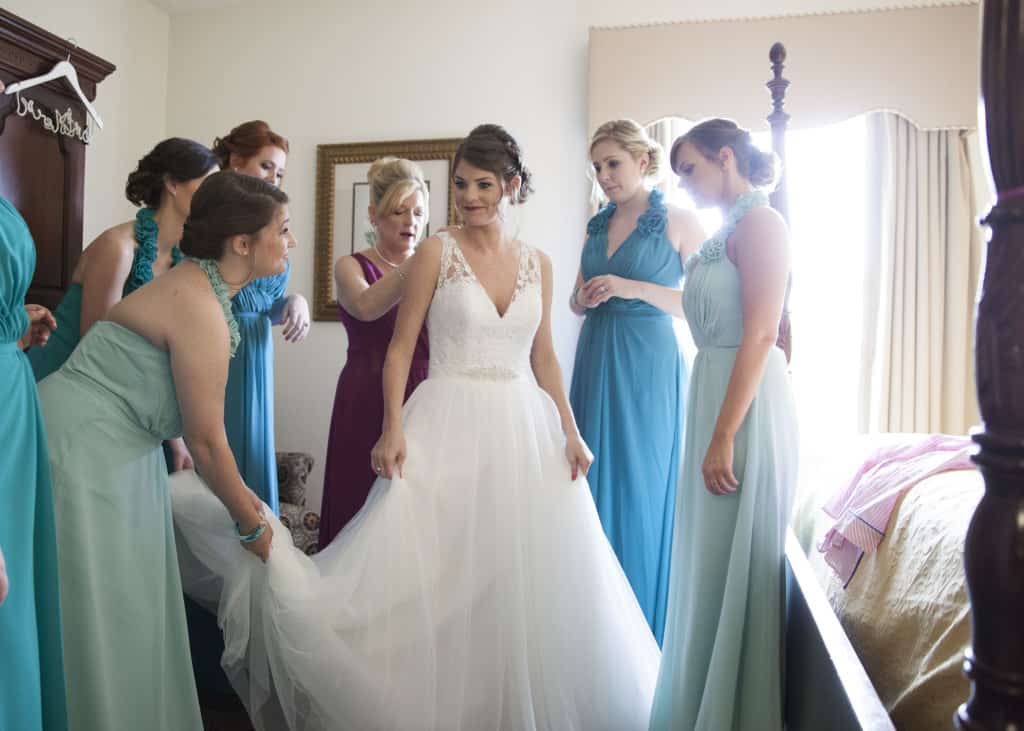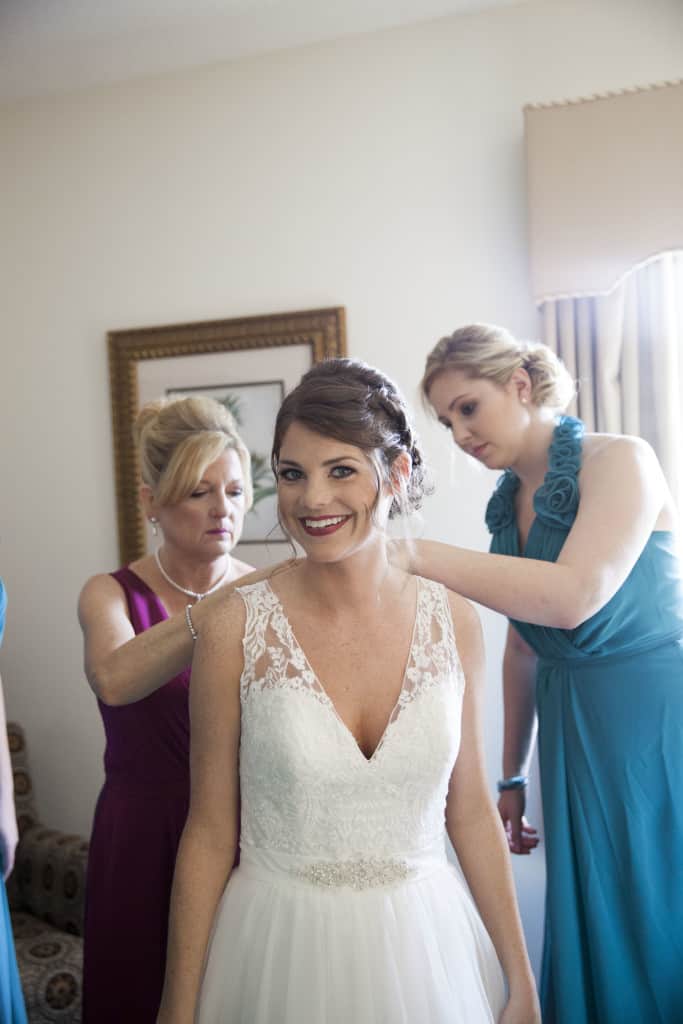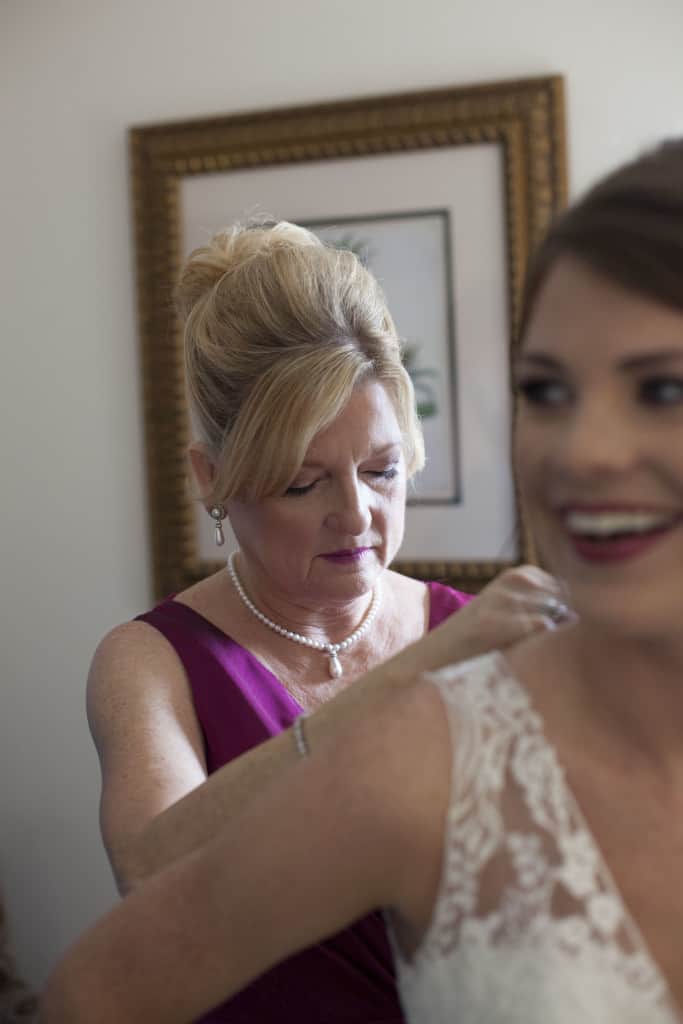 My mom took the lead on buttoning my dress. Warning: don't get one button off.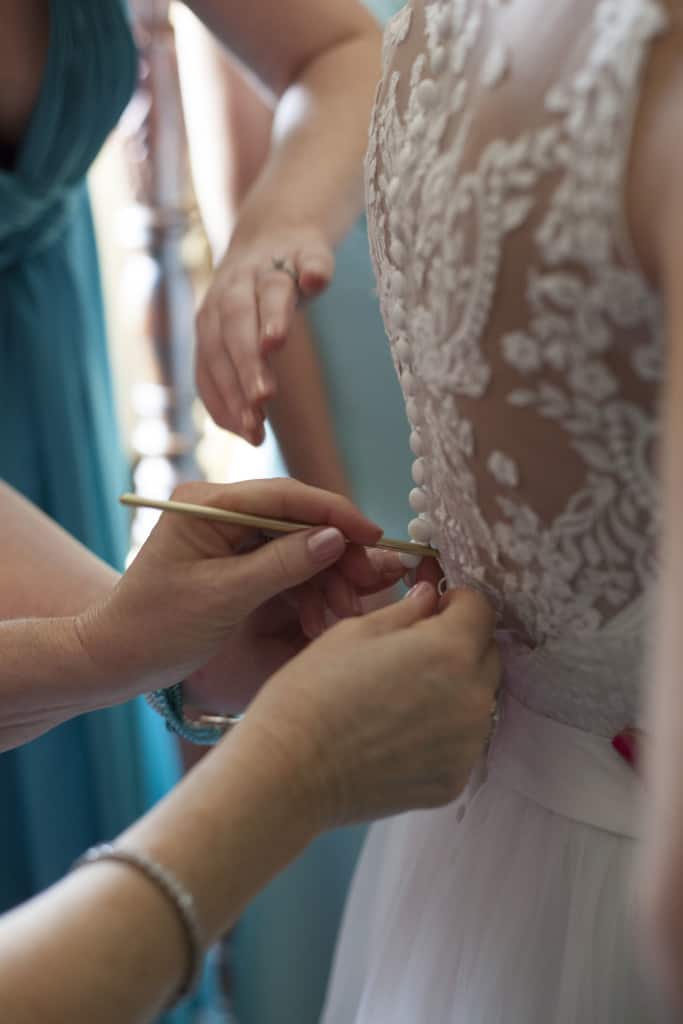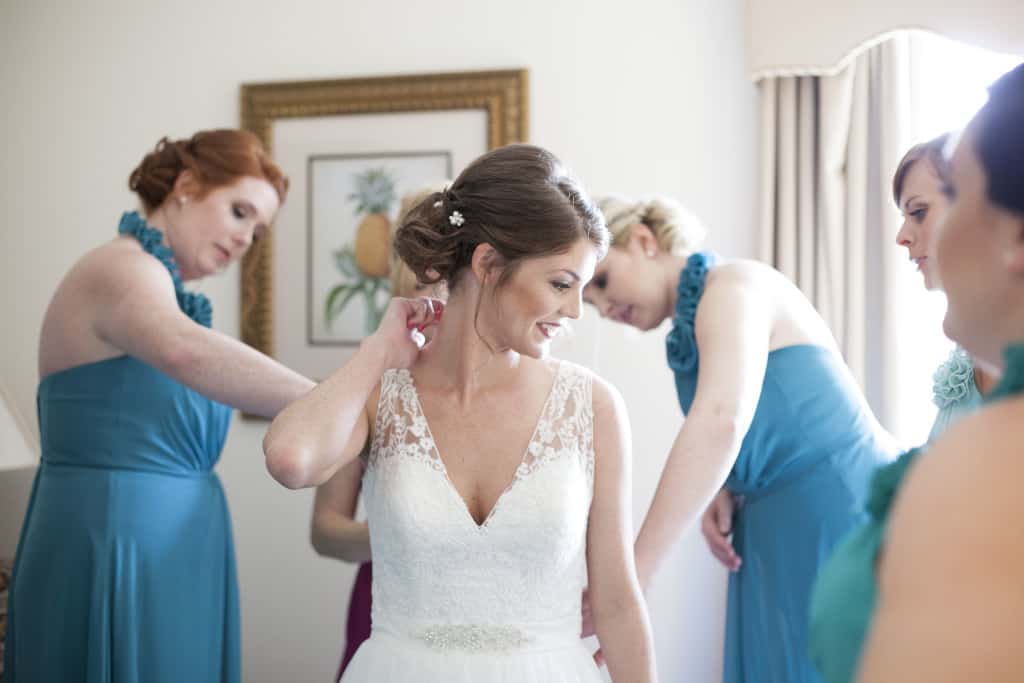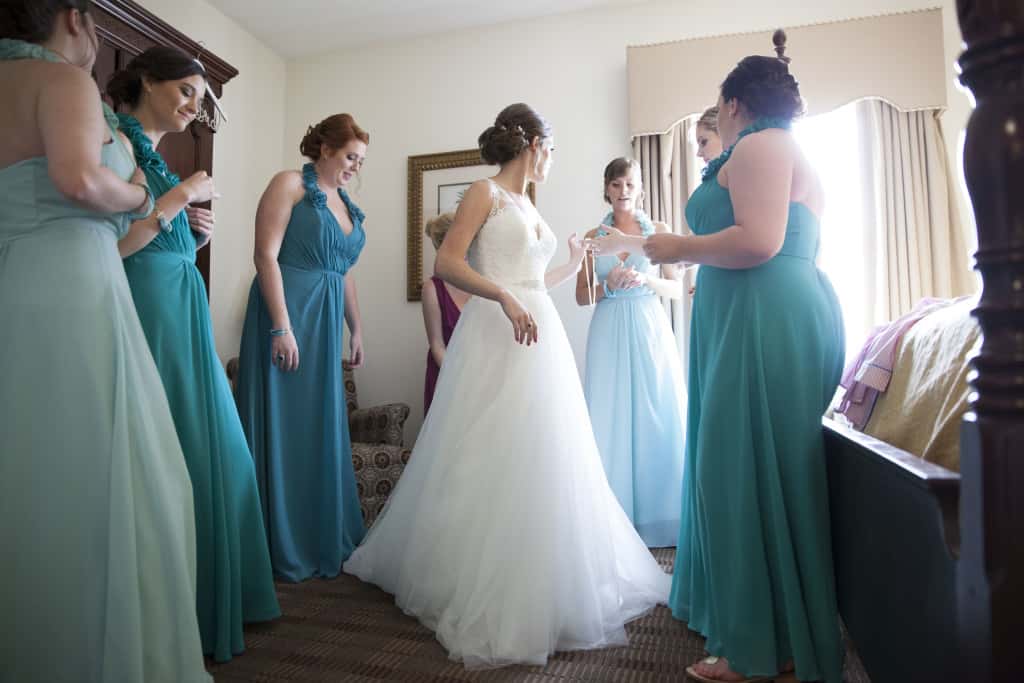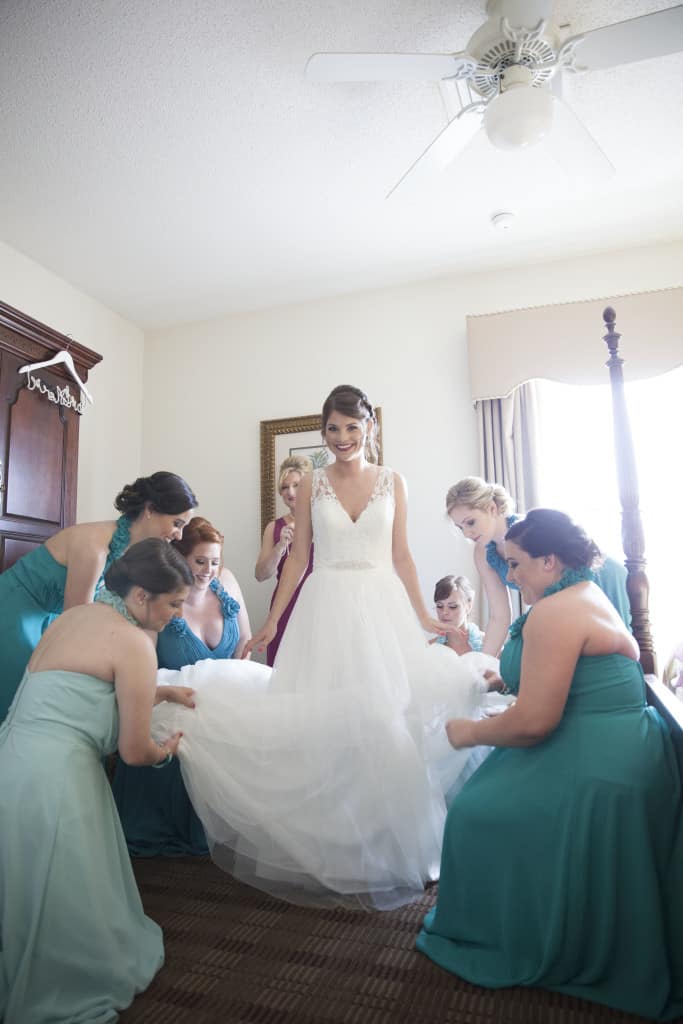 These pictures make me laugh. It's cheesey fake "fluff her dress" posing, but I kind of love it in a silly way.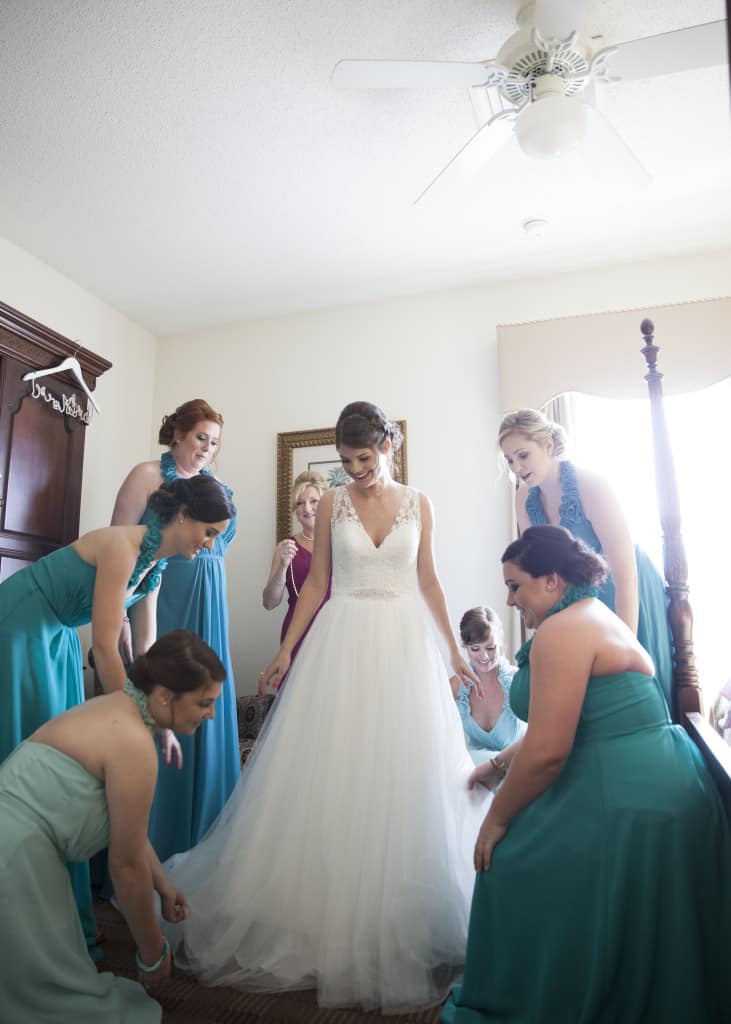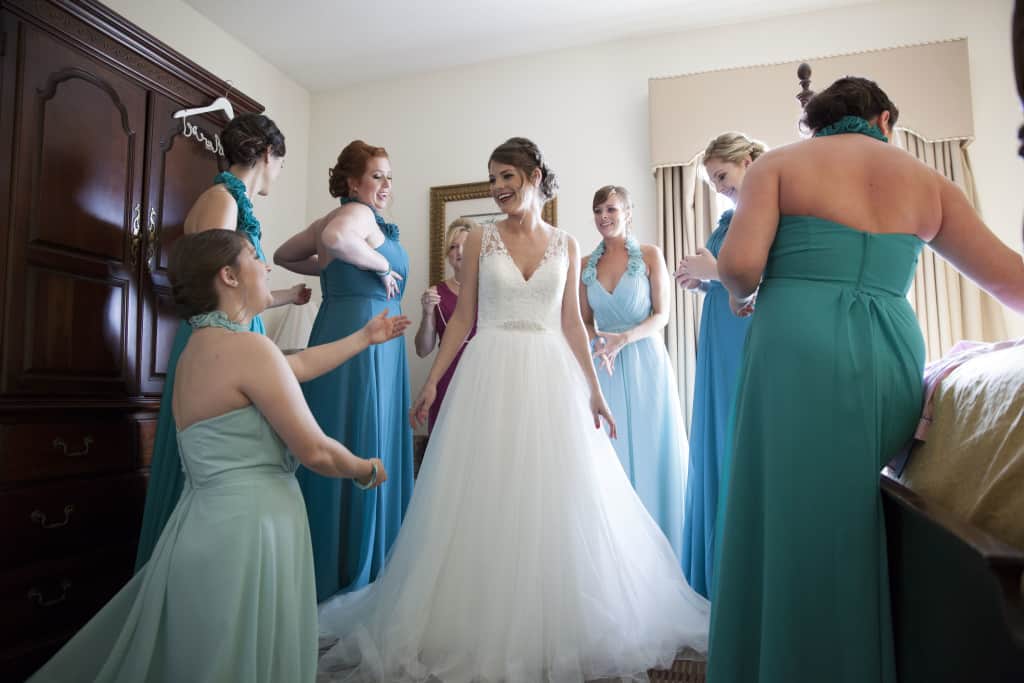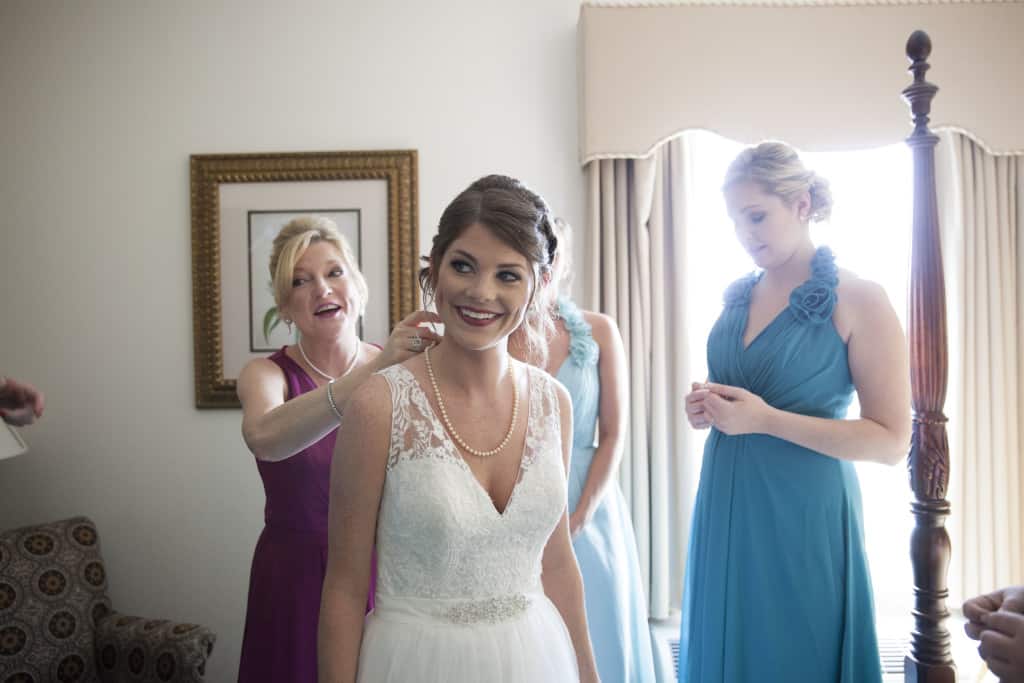 My mom hooked on my pearls since they were her Grandma's.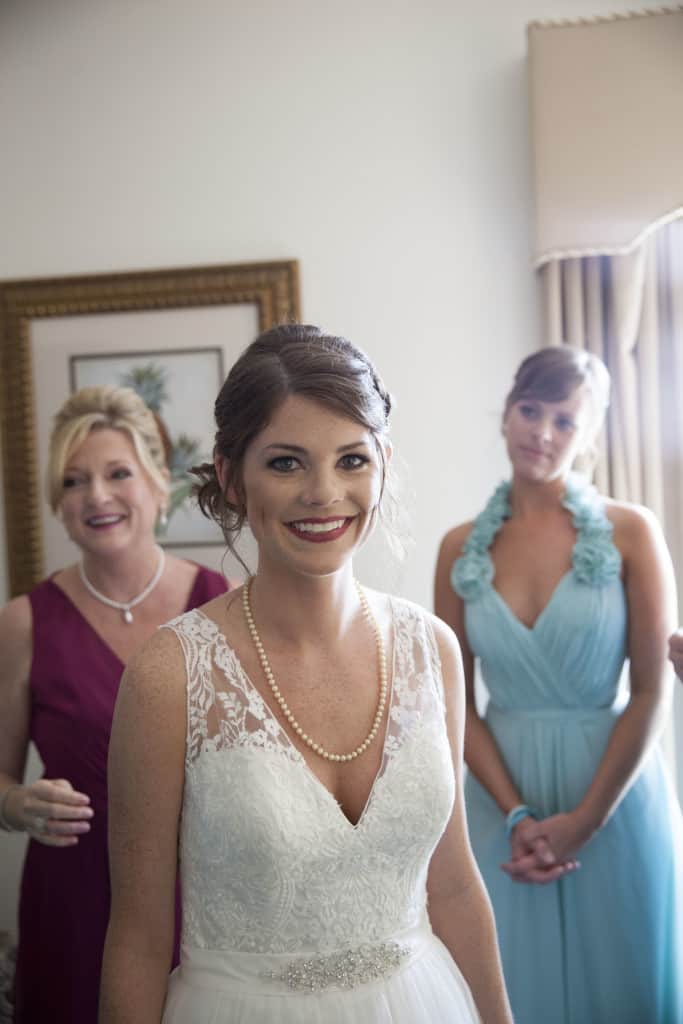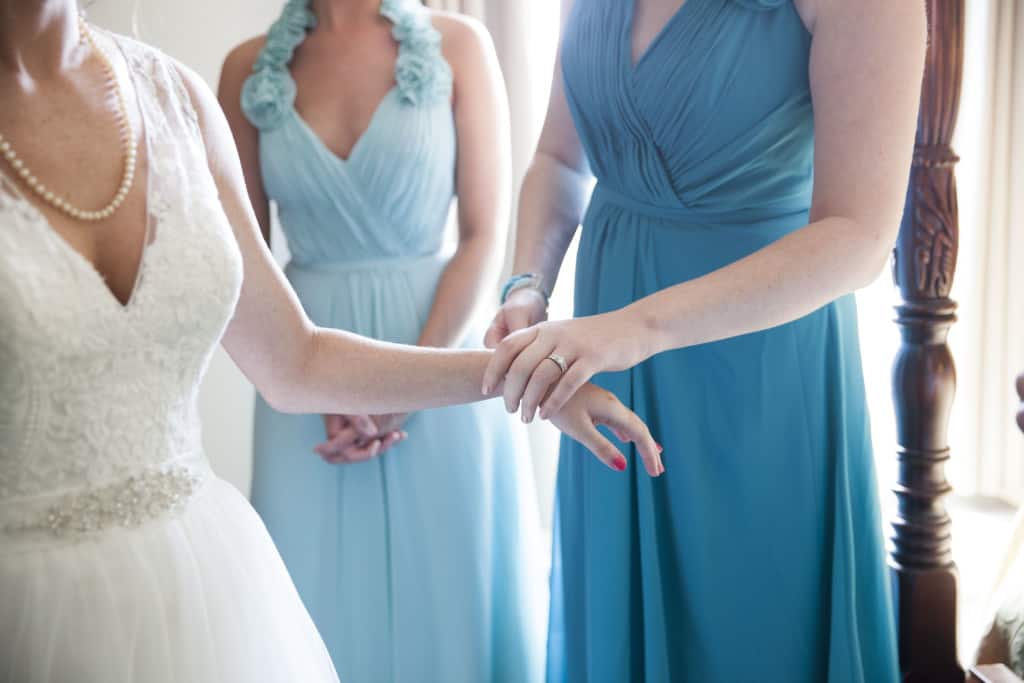 Anne let me borrow her bracelet from her wedding so it was only fitting for her to put it on me.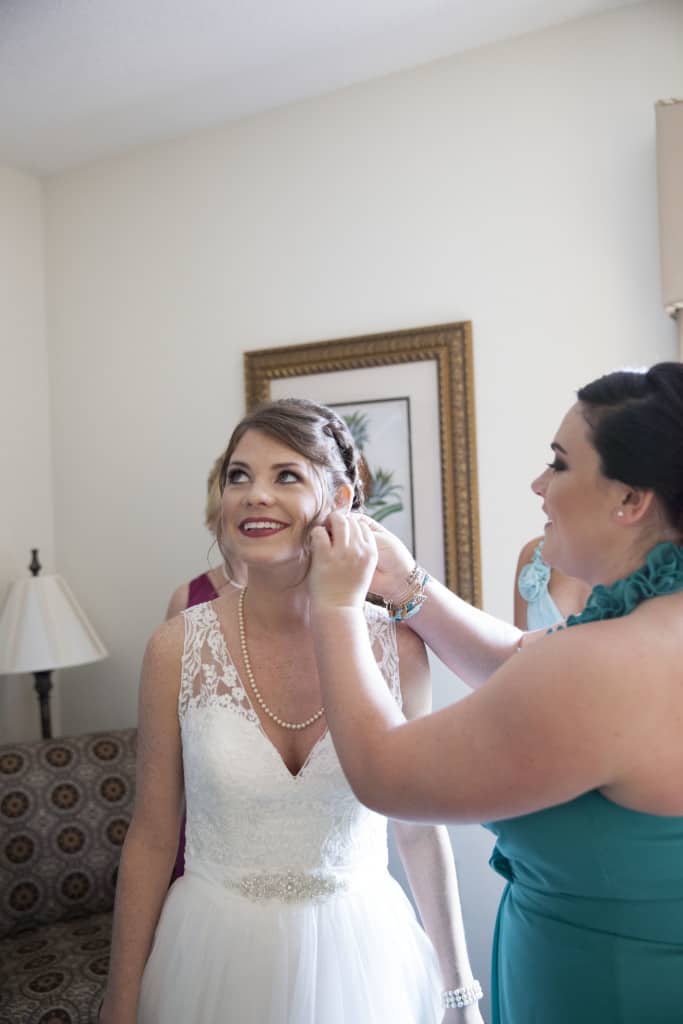 Then Jess felt left out so she did an earring haha.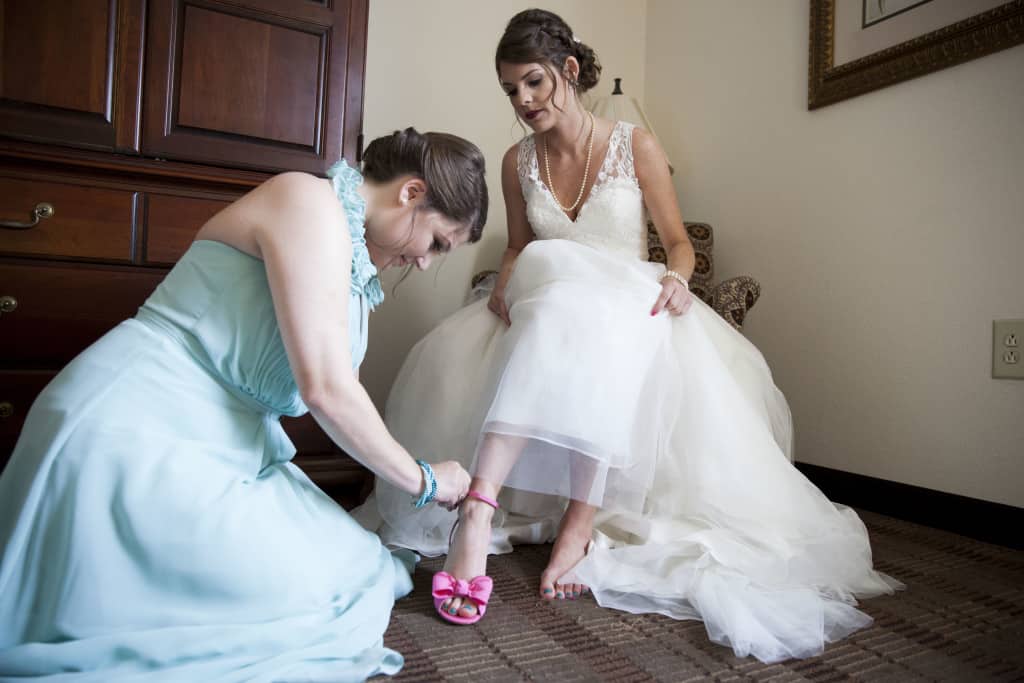 My sister hooked my shoes and helped with the garter.
Now that I'm all beautiful, it's almost time to get married!