All images below by Ava Moore Photography.
Hope you're not hungry if you're planning to read this post! If you remember, we did our food tasting at the end of last year. We were very blown away by the different options that our venue had and didn't really think we could go wrong with any of the food we could have ordered, but we really wanted to give our guests a southern experience. We wanted them to get the Charleston-feel to their whole trip to our wedding weekend, so our food was going to be a big part of that.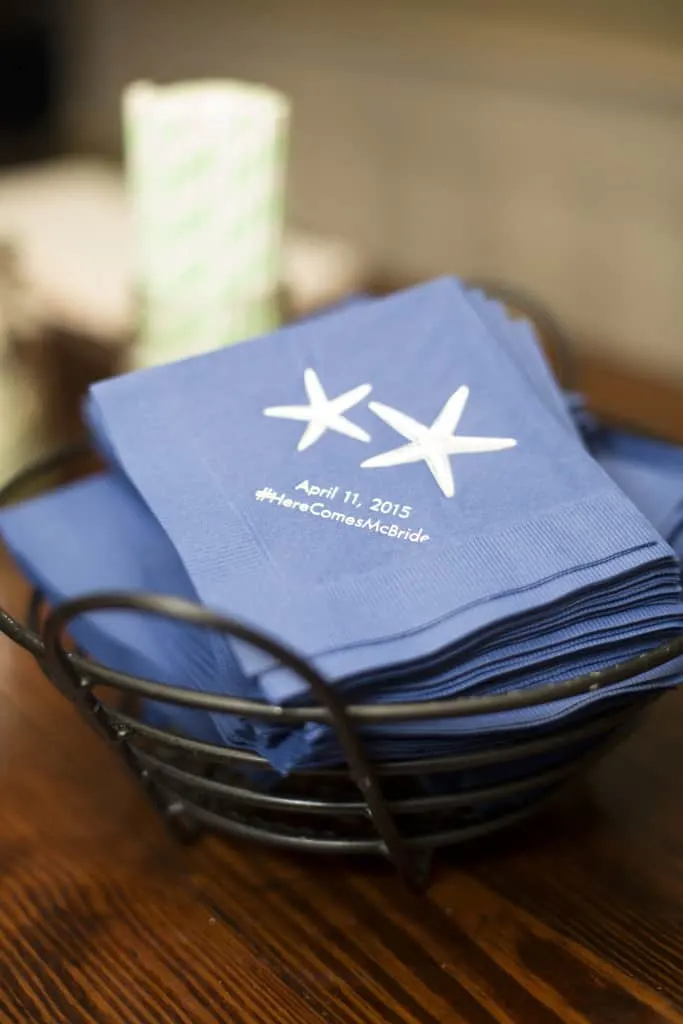 We decided on doing stations and spreading them around the venue so that people could start at different stations and there wouldn't be a backed up line anywhere. From our understanding, everything worked out great.
Station one was shrimp and grits: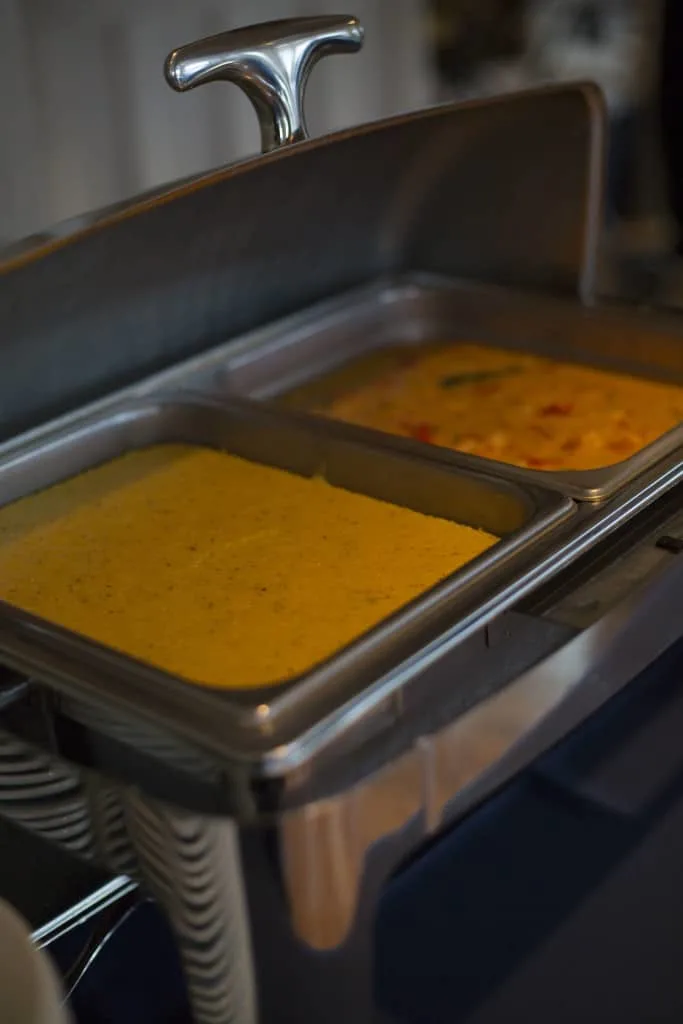 Station two was BBQ with cole slaw and both vinegar AND mustard sauces. This was a big deal since our guests were split between North and South Carolina, where everyone has a strong feeling toward one sauce or the other. The station also featured macaroni and cheese and a side salad. Mac and cheese was Sean's only request for the wedding and it turned out great.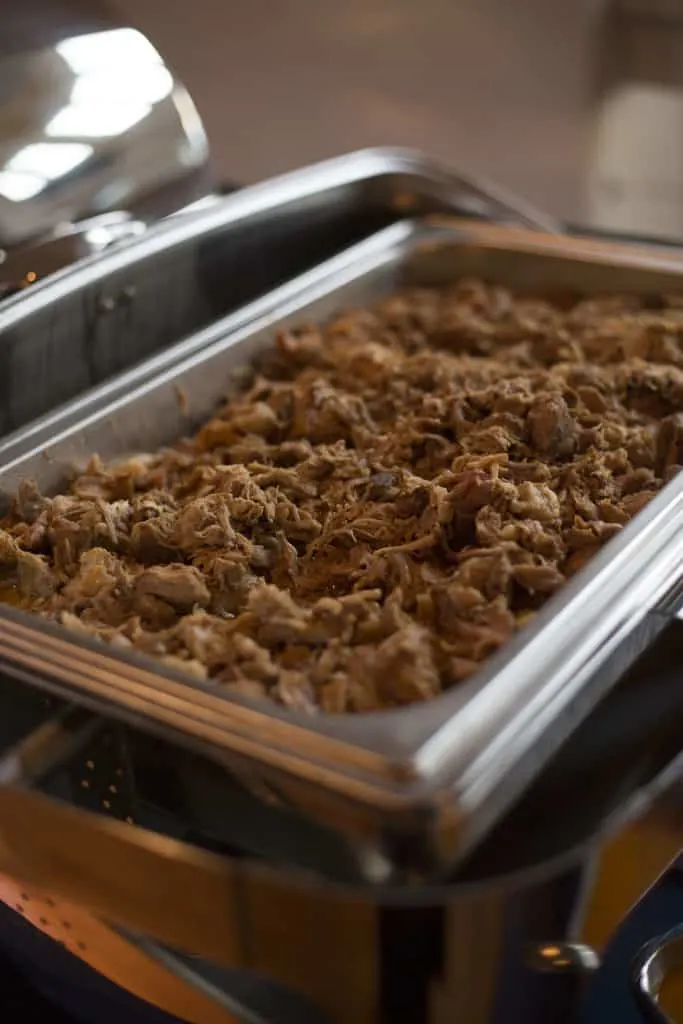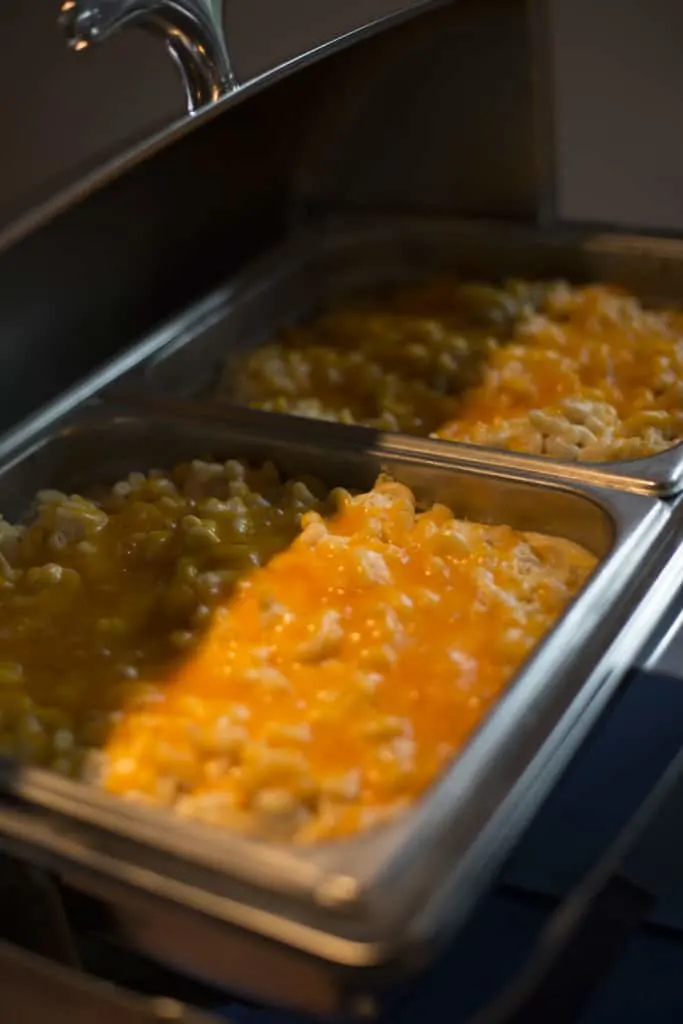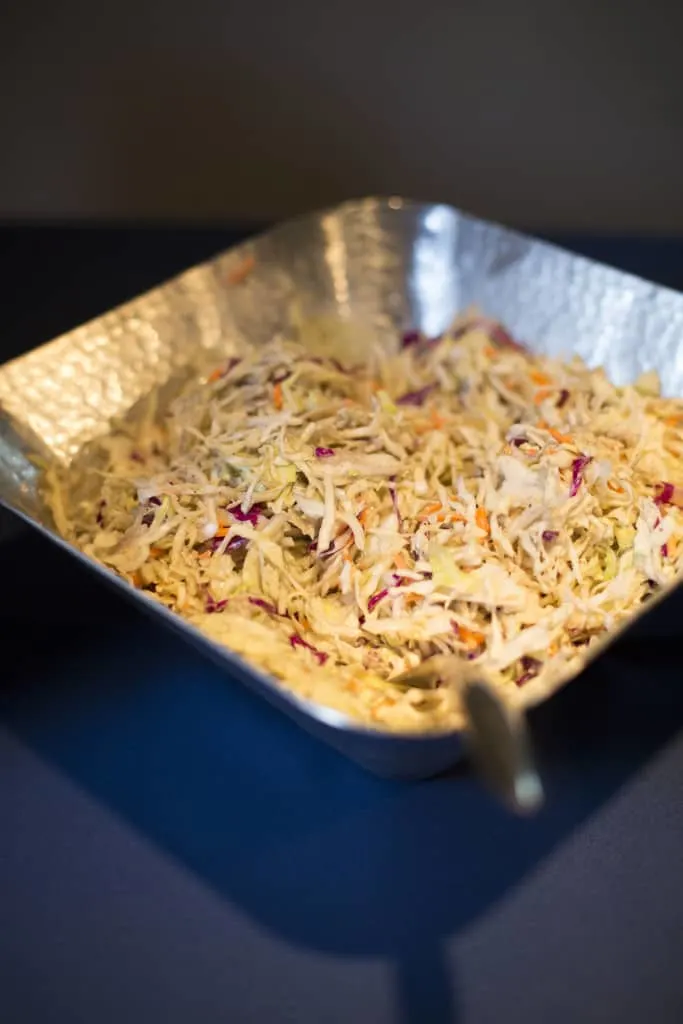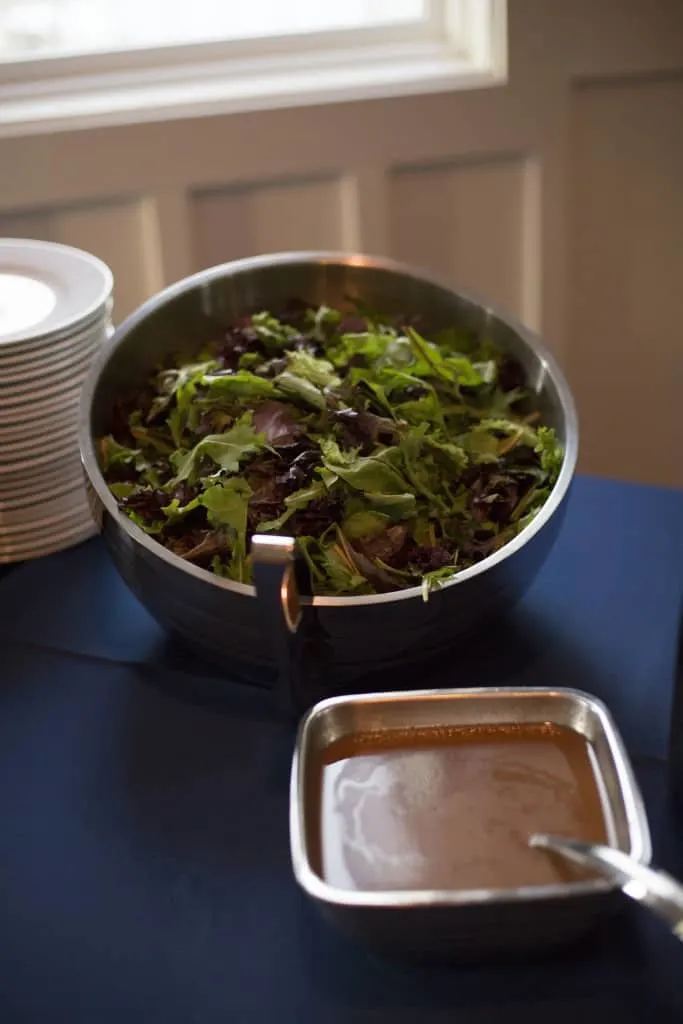 Station three was a pecan-encrusted chicken with a peach chutney and a side of julienned vegetables. Admittedly, this one was way better at the tasting than it was when made in bulk, but it was still good.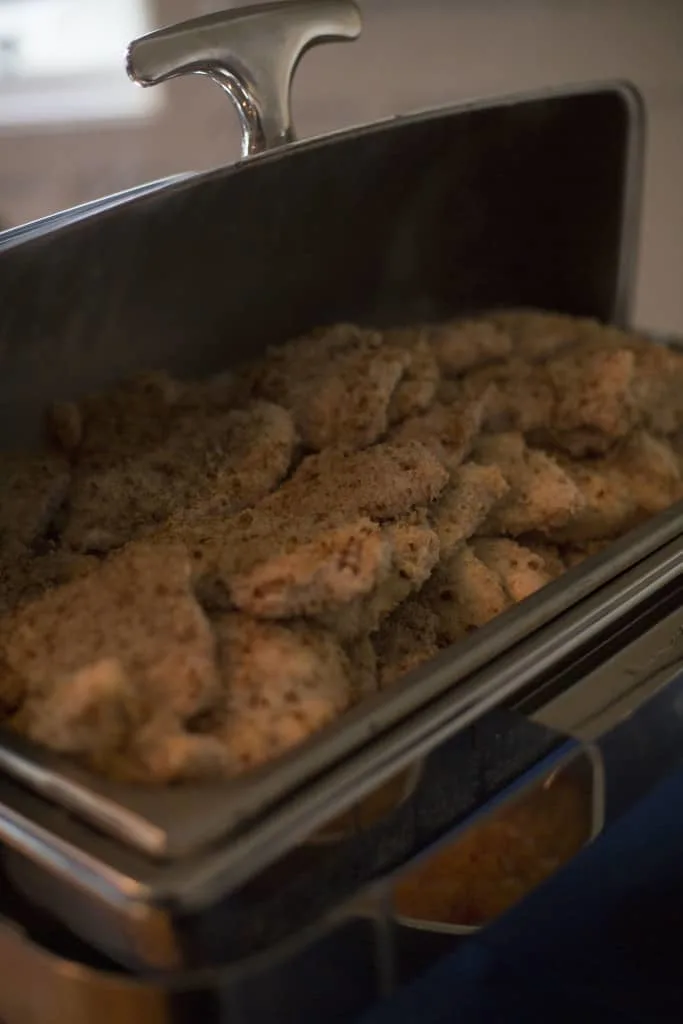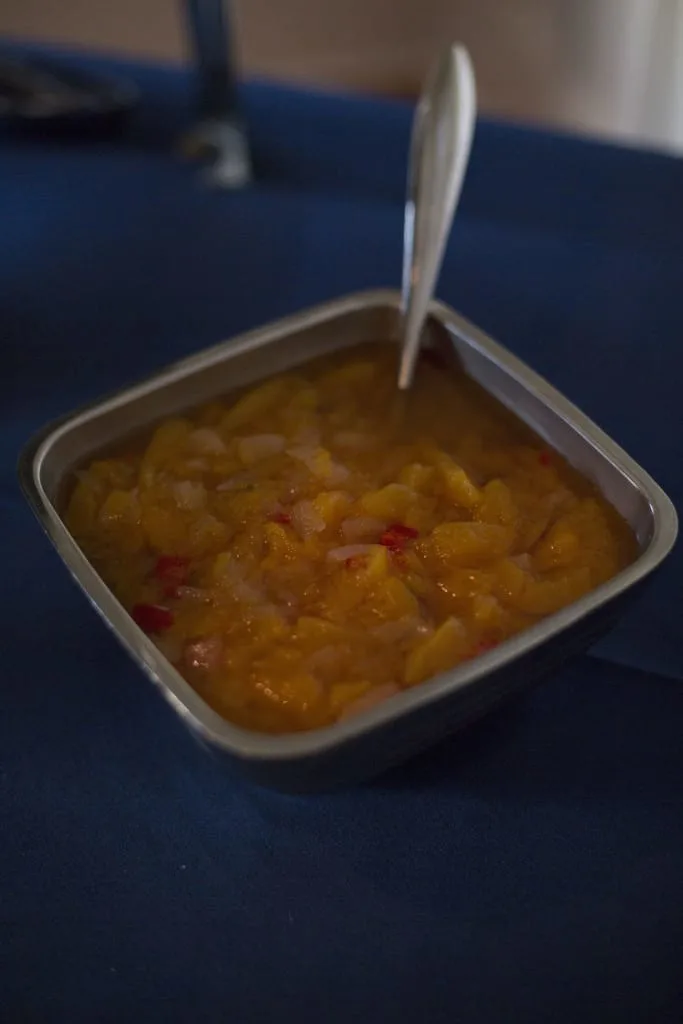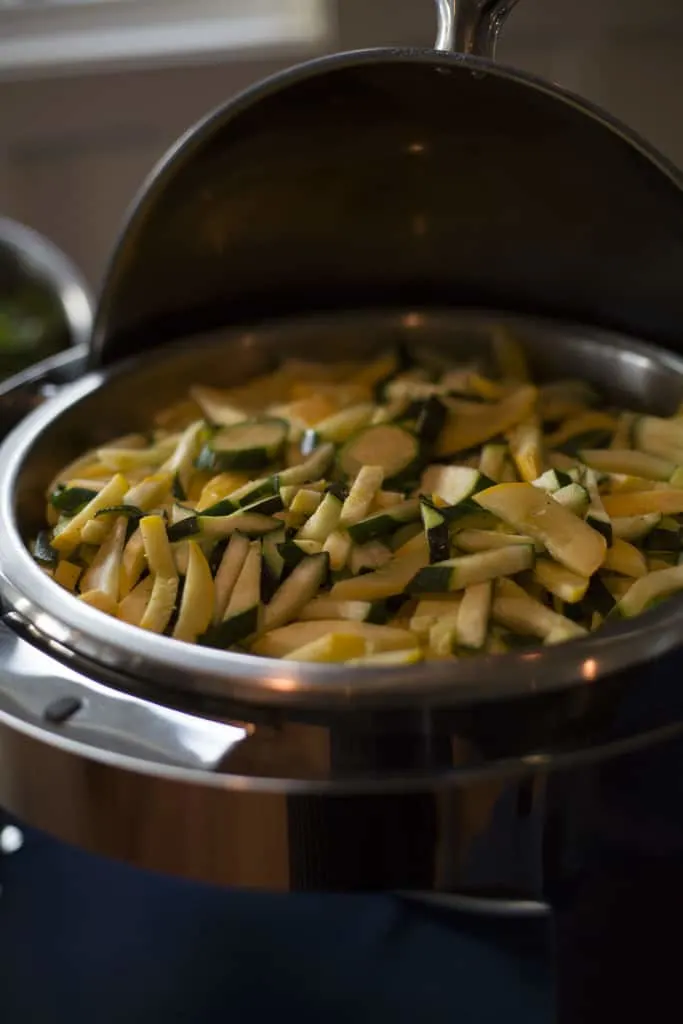 One big thing I want to mention is how we ate. Sean & I didn't even have a table. We had our wedding coordinator bring a plate, sampling all the foods, down to the "holding room" downstairs. We heard that people don't get to eat at their own weddings, and we didn't want that to happen to us. Sean is big on food and said from the beginning that he was going to eat. But we knew that if we had a table, people would be stopping to talk to us and we wouldn't be able to actually eat. So we had the food brought down to us and it was a great way to take 15 minutes to eat in peace, reflect on what had happened so far and get ready to head upstairs to walk around and thank everyone for coming while they were eating. This was a great idea and I am SO glad that we did it this way.
Hopefully everyone loved the food, because more entertainment and dessert were coming up soon!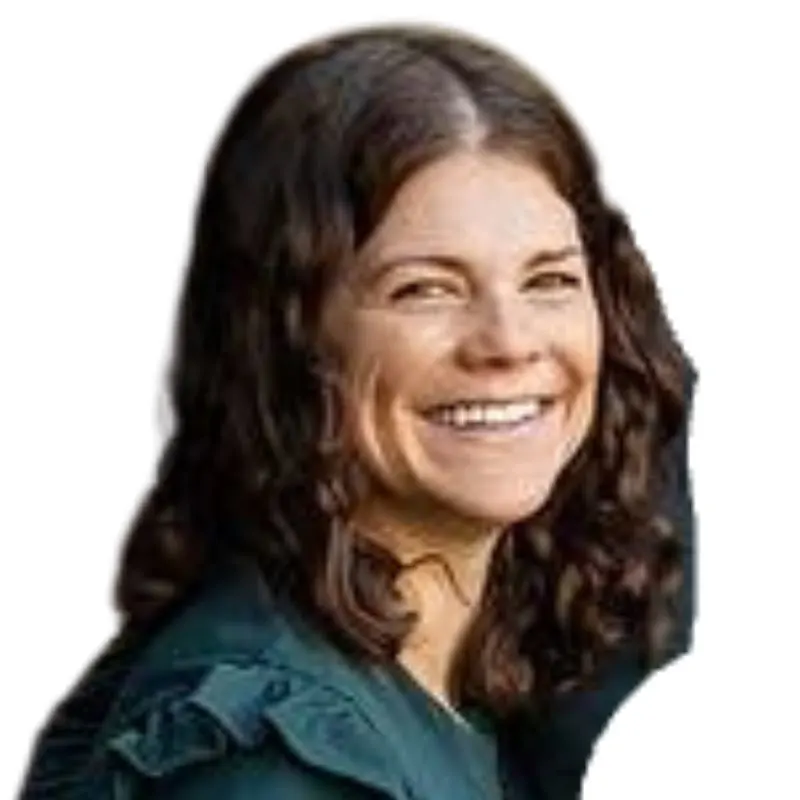 Hello, I'm Morgan, half of the creative force behind CharlestonCrafted.com! With a passion for DIY that dates back to 2012, I've transformed three homes and now I'm dedicated to helping others craft their dream spaces. Let's turn your house into a home together!