I'm really attracted to beachy home decor (maybe since we live so close to the beach, ya think?!) I especially love the different textures- rough sand, smooth reflective water, and especially natural rope. I'm trying to keep the vibe around here just ever so slightly nautical, without hanging sailboats and wooden mermaids on the walls.
If you've been following us for a while, you might remember when we replaced our generic dining room fixture with a cool dandelion fixture. Well, we saved the old fixture "just in case" something came up. When I was perusing pinterest lately, I found this rope light fixture and was inspired to create my own.
This was a very simple project. It took a while, but only took 3 items:
1) A chandelier or light fixture with a simple shape.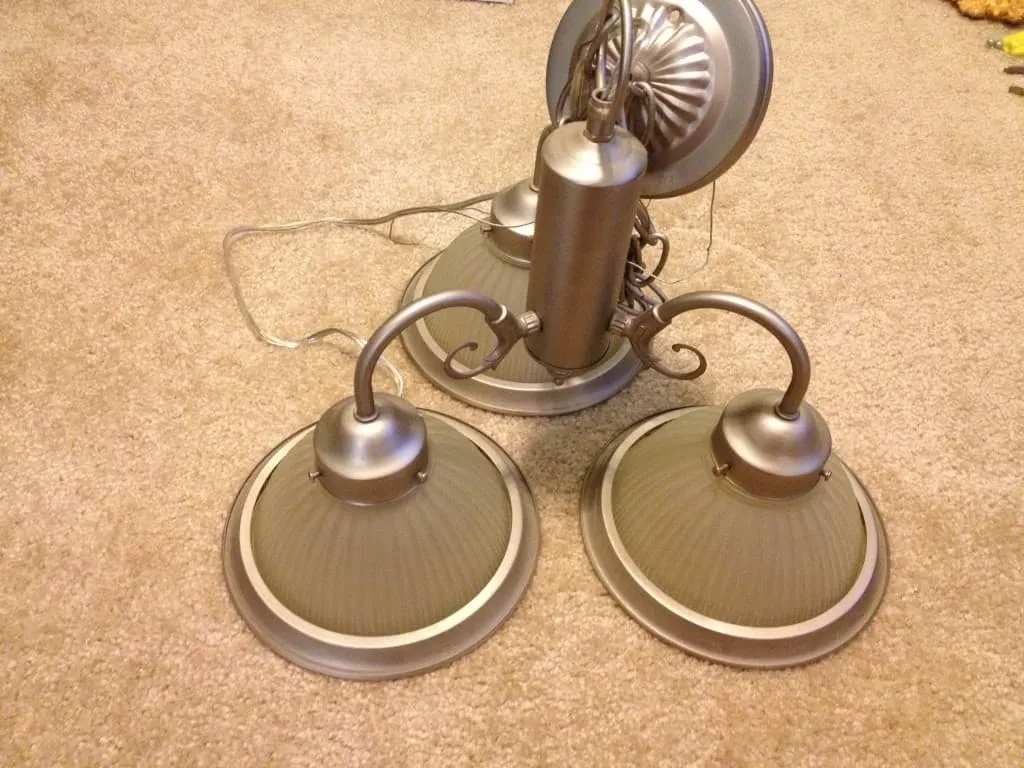 2) A whole lot of rope. I wanted to use white rope (As opposed to a more natural color like we used for these coasters and this lamp) and used this rope from Lowes. I ended up buying 3 rolls and used just over 2 of them.
3) Lots and lots of hot glue. And a hot glue gun, naturally.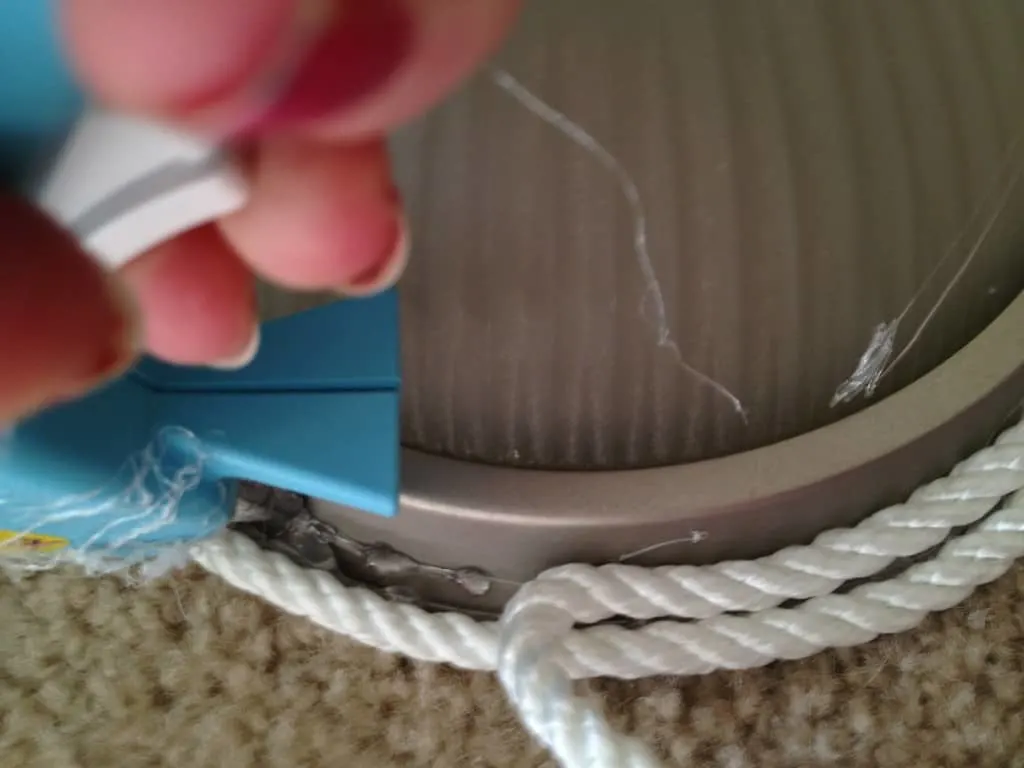 I started on the base of each light shade & glued the rope around and around the fixture. I repeated this on each "leg" as well as the center section. It took a while, but was definitely the kind of thing that you can do while watching a Property Brothers marathon.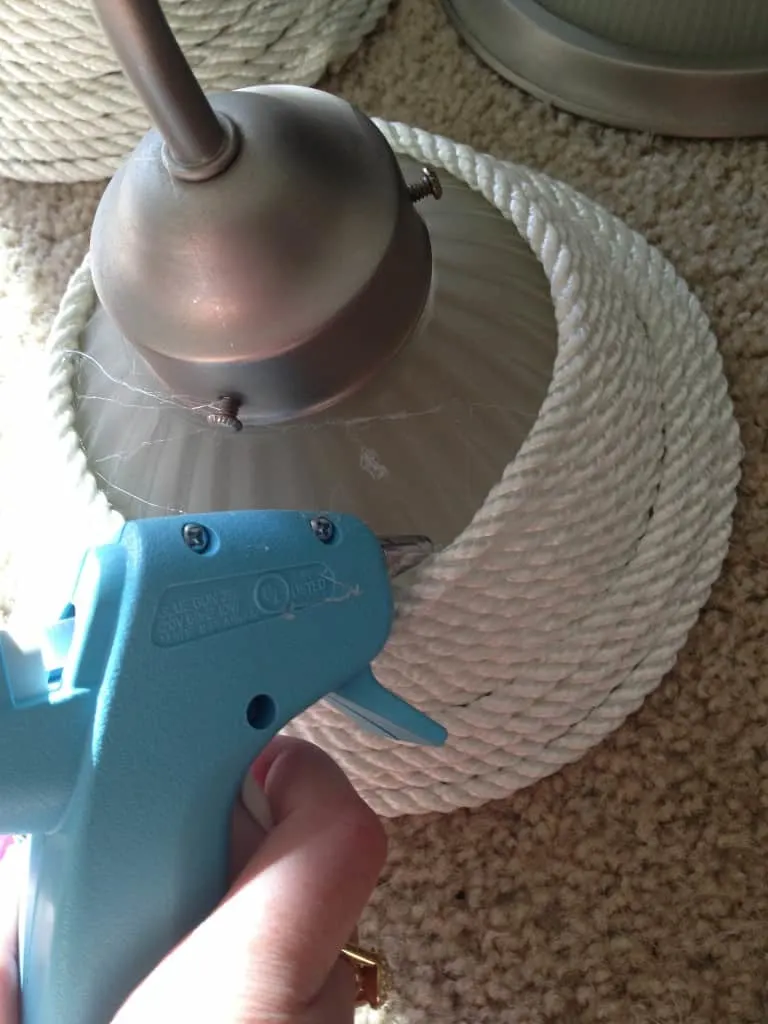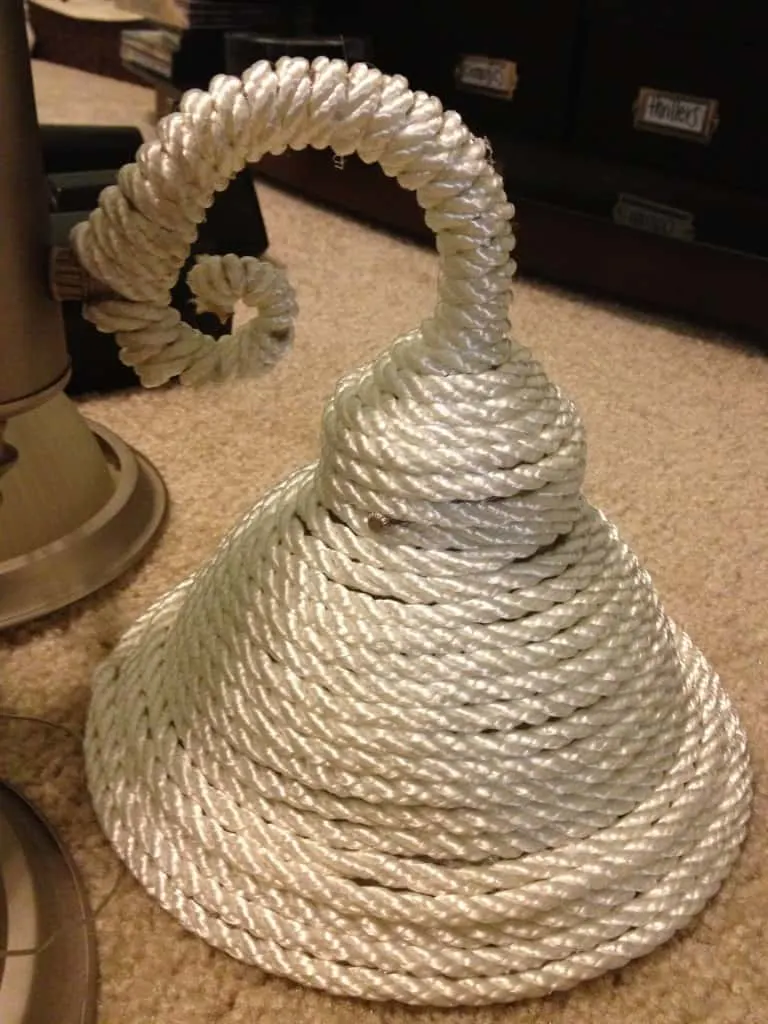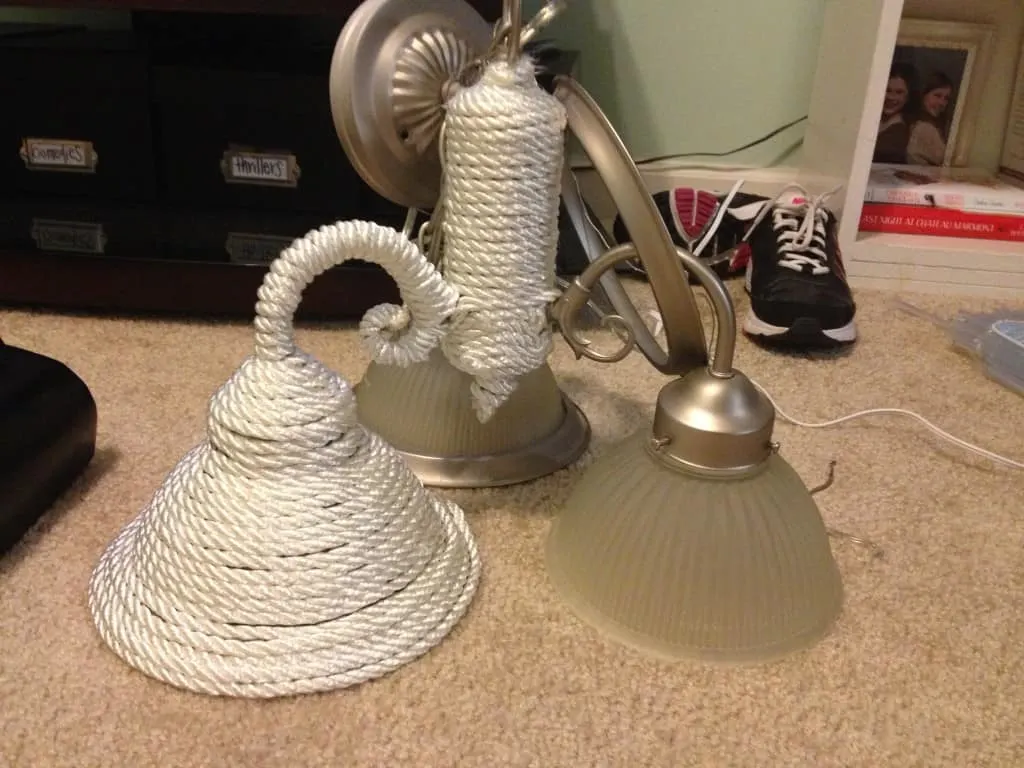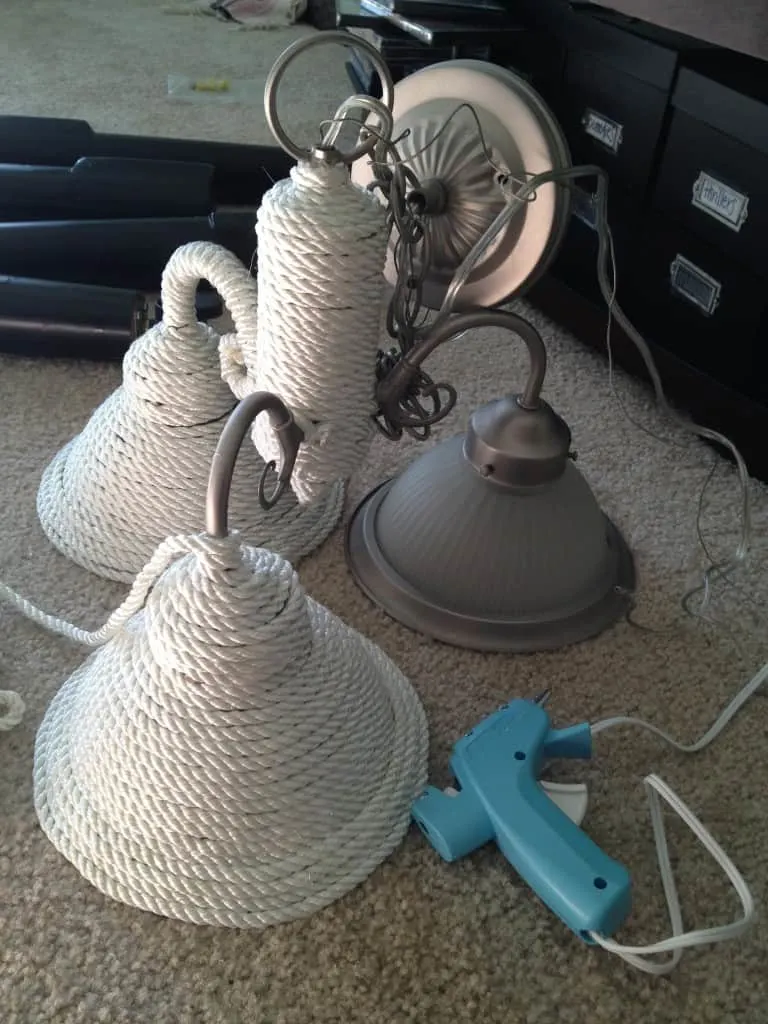 Since I used a synthetic rope, whenever I had any stringy bits (like near the end of a piece of rope), I used a lighter to melt the small pieces into the rest of the rope. I don't know if this released chemicals or was dangerous, all I know is that it worked.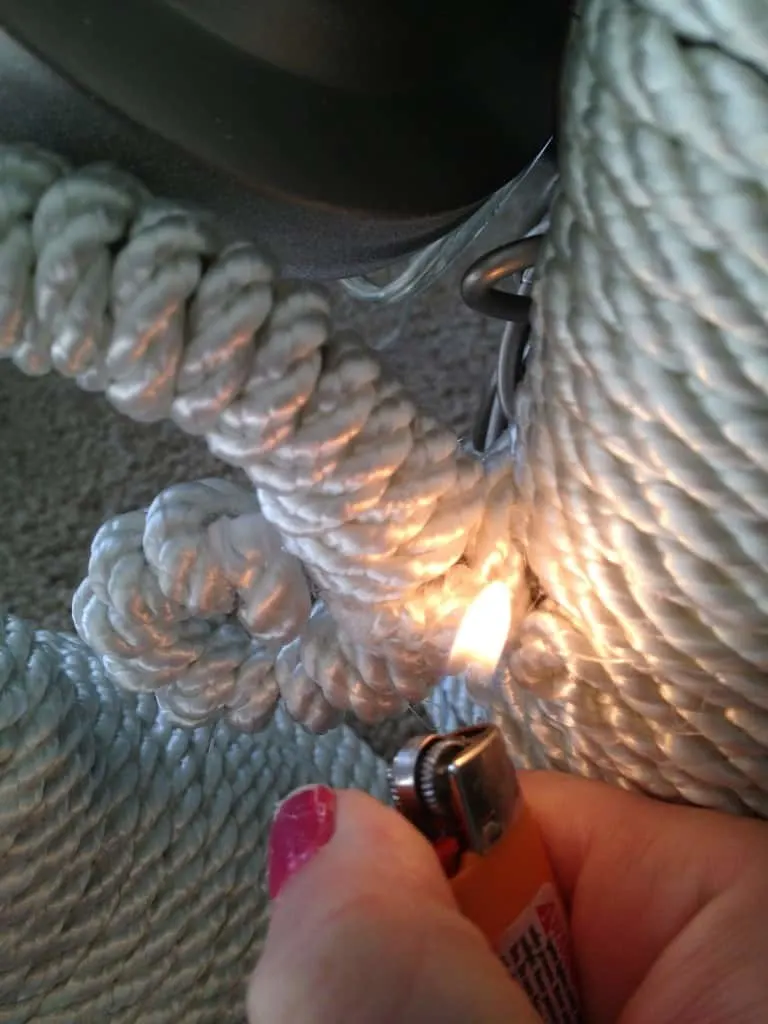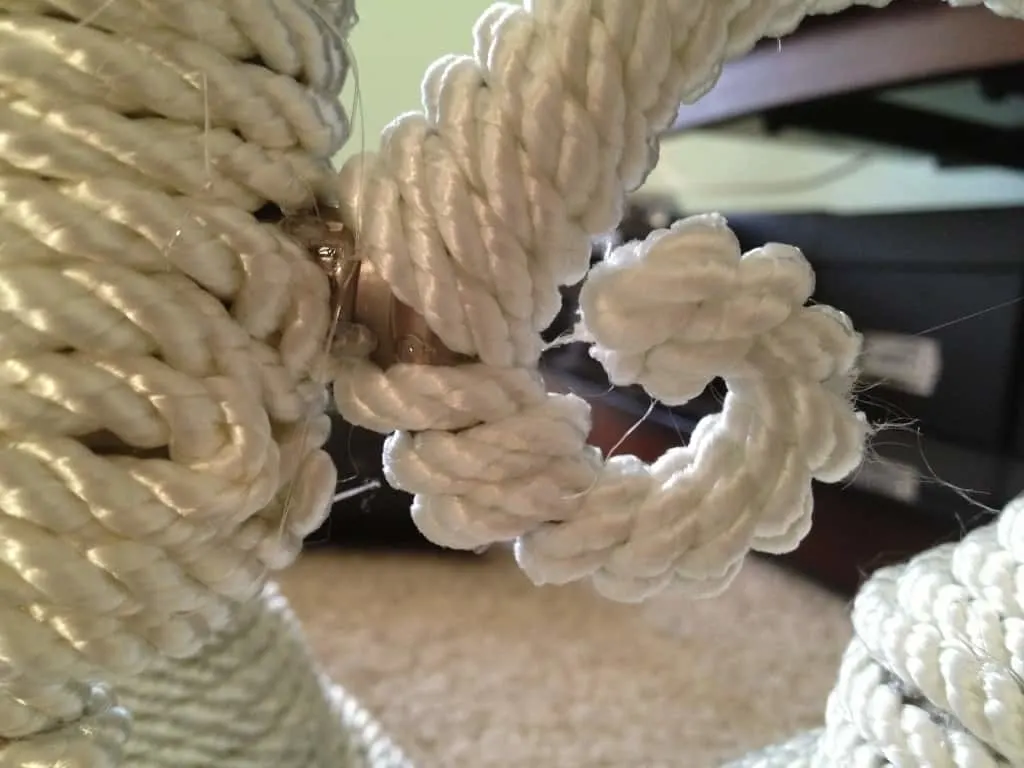 I did my best to wrap the rope tightly, but there were gaps in some places. One reason that I love working with hot glue is because it is so easily peeled off and re-applied. If I noticed any large gaps in the end, I actually added a few shreds of rope & melted it to blend with the surroundings.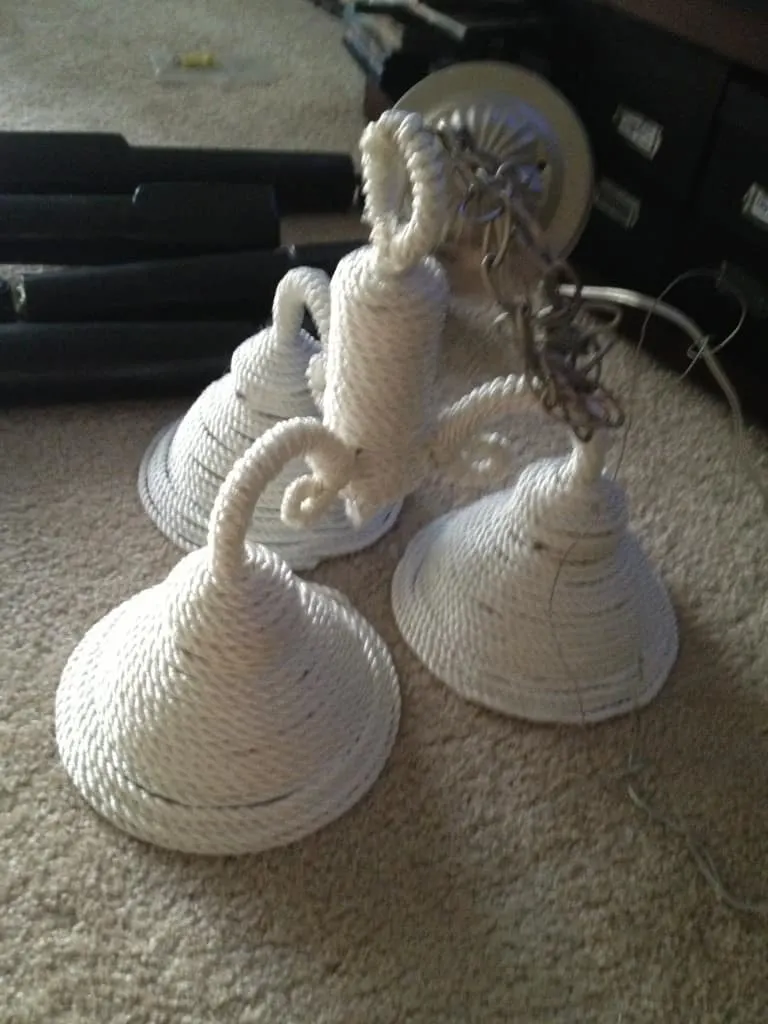 I didn't really know where I was going to put this lamp. My initial plan was to hang it over the bathtub, but I decided I really want a glamorous, sparkling chandelier for there (still scouring craigslist and the thrift stores for that one!)
However, I really have been wanting to replace the dinky boob light in the walk through master bedroom closet. So, I set Sean to hang it.
When he took the old light cover off, this is what he found. One of the bulbs was broken and just dangling there by a thread. #ghetto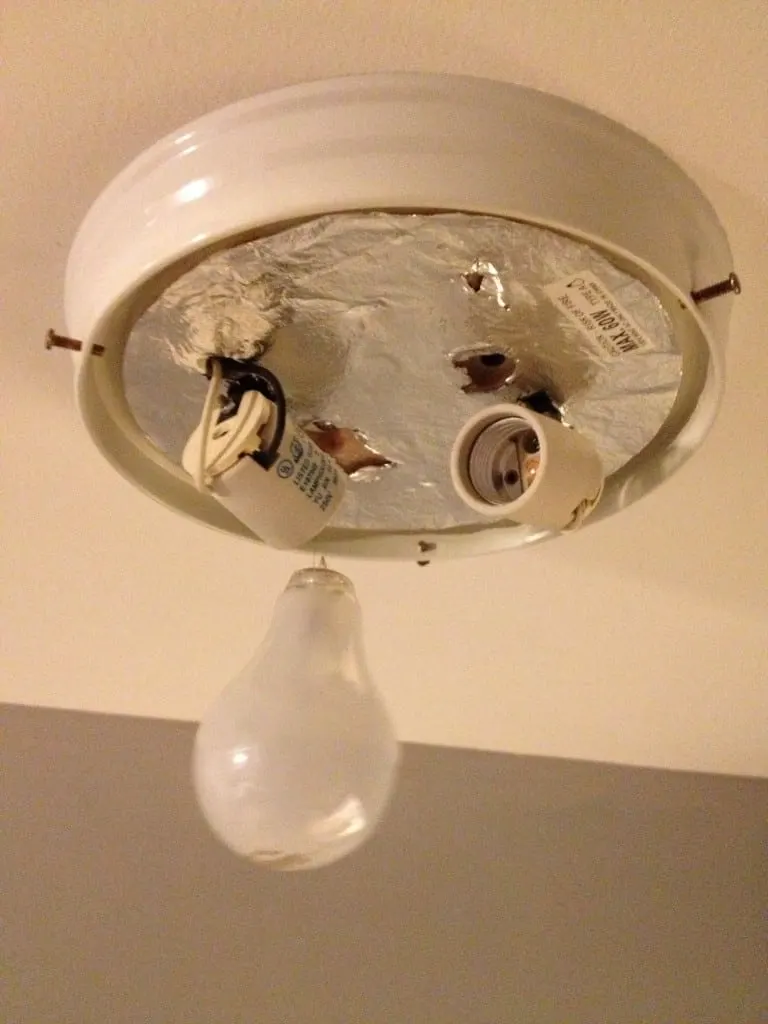 It only took a few minutes to remove the old light and hang the chandelier. And it looks boom boom awesome AND as an added bonus is WAY brighter than the old light. I am quite digging the vibe & can't wait to incorporate more into the room!
What's been going on in your bedroom lately? Decorating wise, of course!