If you are planning to move, you might be feeling overwhelmed by all of the costs that you are racking up.
Movers, deposits, down payments, new furniture, home repairs – the costs of moving can really add up!
One expense that can seem small but really adds up is the cost of moving boxes.
If you need a lot of boxes, even a few bucks each gets expensive.
There are so many places that just throw boxes away – there's no need to pay for moving supplies!
If you are wondering "where can I find moving boxes near me?" You are in the right place!
Here are some of our favorite resources for where to get free large empty cardboard boxes and packing supplies.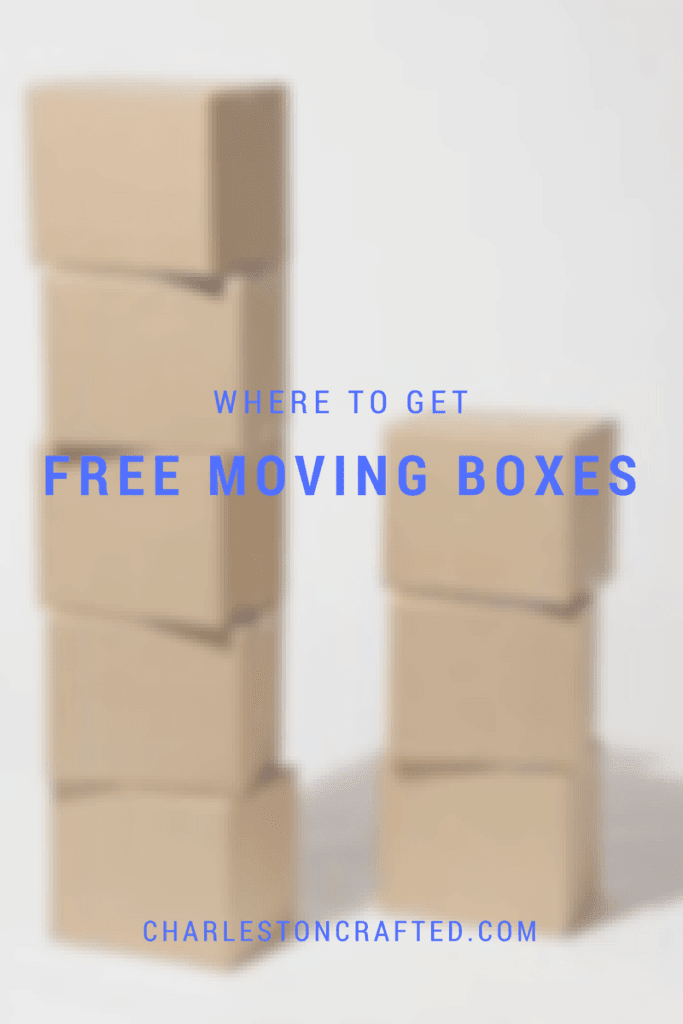 Click here to pin this post to your Pinterest boards!
Where To Get FREE Moving Boxes
Liquor Stores – your corner liquor store probably goes thru a lot of boxes.
They usually don't have tops and might have dividers in them, but we really liked these kind of boxes for our short distance move and moving things like glassware and grocery items.
They are really perfect for moving potted plants!
Swing by and ask them when their delivery comes and when is the best time to get boxes for best results.
Fast Food Restaurants – Sean worked at Chick Fil A for 6 years so he let me in on the secret that is fry boxes. They are large square cardboard boxes that the frozen french fries come in.
All you have to do is call your local franchise (preferably on a Saturday morning) and ask them if they will save their fry boxes for you that day. Swing by in the evening and get a busy day's worth of boxes for free.
Note: I've only done this with Chick Fil A, not sure if other restaurants have the same system!
Costco – our Costco has a big bid on empty boxes in the front of the store. Some are better than others, but we have gotten excellent moving boxes from these bins.
If the bins look empty, just ask! They often have tons more in the back and if you tell them what you are looking for they can really help you find the best moving boxes.
Walmart and other grocery stores – call up your local big box store, because the odds are they go through a ton of cardboard!
We have friends who have had success calling Walmart and asking if they can get some empty boxes out of the back of the store.
Bookstores – books are heavy, and require sturdy boxes. Those boxes are perfect for moving! Hit up your local Barnes and Noble or similar store (if they are still in business).
Offices – many workplaces have tons of paper boxes. You know, that copy paper comes in? These can be great for moving.
Ask your favorite "paperless" office manager if they have any to spare.
Ask your friends – we actually had 3 people in my office move in one summer. We all passed along boxes to each other!
Once people move, they usually unpack and have empty boxes to get rid of. This is a really easy way to get free boxes!
Neighborhood groups – if you have a neighborhood Facebook or NextDoor group, post and ask if anyone has boxes!
The odds are high that someone will have some they recently used or have hoarded in their garage that they are willing to give you.
Craigslist – if you don't have any friends that have recently moved, check Craigslist. Often, people are begging you to come take away their empty boxes. Be sure to check the "FREE" section first!
Freecycle – Freecycle is similar to Craigslist but everything is FREE! Be sure to check your local site to see if anyone is getting rid of boxes!
U-Haul Box Exchange – U-Haul has an AMAZING site called the Box Exchange. It is a place to buy, sell, or give away boxes. The goal is to benefit the environment by keeping boxes out of the landfill. Rock on!
Your local Amazon addict – have a friend or neighbor who shops on Amazon daily? Keep their boxes out of the landfill and ask them to accumulate some for you! Serious shoppers can save you enough to move in no time.
Recycling centers – places that shred or recycle paper might have extra boxes. If people bring paper in a box, they are likely to have a stash of them that you could pick through!
Starbucks – these coffee shops get a few big shipments a week, so call ahead to see what days they might have lots of boxes laying around!
Things to keep in mind when getting free moving boxes
Pretty much the worst thing that could happen during a move (other than having your truck full of all your belongings stolen) is having a box tear and all of your belongings break.
So, be sure that all of the boxes that you get are in good shape and quality. Some boxes might not be sturdy enough to hold heavy items. Be sure you have the right type of box for each thing.
How do I ask for free boxes?
Whatever you do – don't be sketchy. Don't beat around the bush.
We literally call Chick Fil A and just straight up ask.
Here's our suggested script:
Hey – I live around the corner and am moving soon. Would it be possible for you to set aside your fry boxes on Saturday for me? I can come pick them up after the lunch rush, or whenever is convenient to you.
Then – show up when you say you will. Take the boxes and say thank you!
The best moving boxes for each type of item
Kitchen + Heavy/Breakable Items
The best type of box for heavy, breakable kitchen items is corrugated cardboard. This thick cardboard provides cushioning to protect your belongings.
Use corrugated cardboard boxes for glasses, dishes, and stemware as well as heavy pots and pans.
Clothing
The best boxes for clothing are called wardrobe boxes. These boxes feature a hanging rod and are perfect for packing hanging clothes quickly.
For folded clothes, I actually prefer to pack in suitcases or duffel bags! Then you move your suitcases at the same time!
TVs and Artwork
Large wallhanging items hang best in TV boxes.
You can buy these new, but the best way to get one is from a friend or neighbor who has recently purchased a new big screen!
You can slide several large framed pictures or canvasses inside a TV box easily, and they will stay protected.
Heavy Home Decor + Books
While it's tempting to fill a big box with books or heavy decor, don't! You won't be able to lift or carry it.
Keep very heavy things in smaller, strong boxes. Trust me on this one!
Papers + Office Supplies
Bankers boxes are literally made for transporting paper, books, and folders. These will be the kind of boxes that you get from offices and workplaces – and are perfect to use to move your home office!
Where have you gotten free boxes?
If you like this post, you might also like to check out 7 things to do the week before moving and 7 unexpected moving expenses!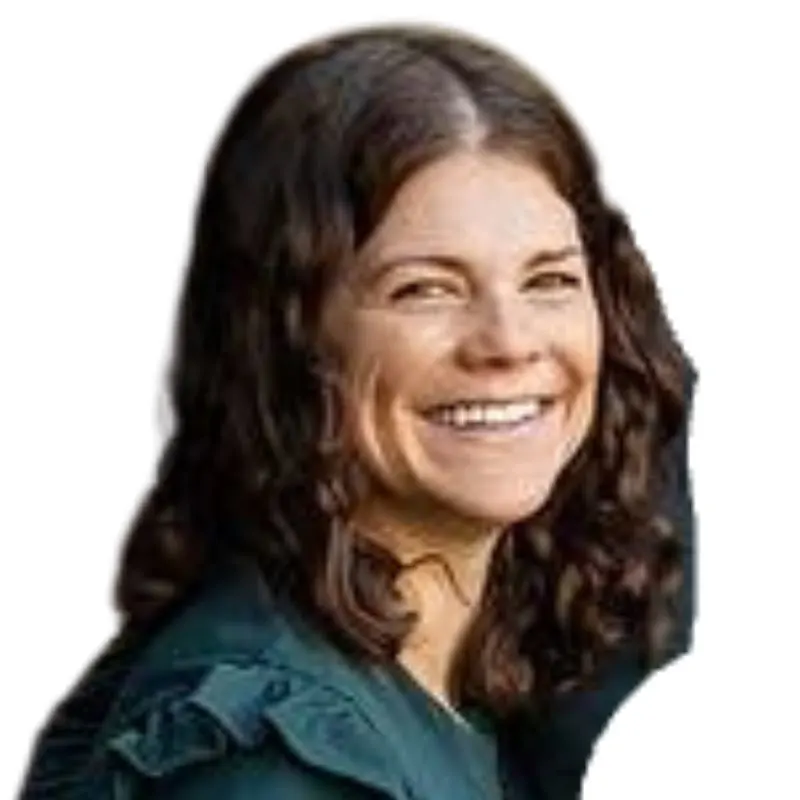 Hello, I'm Morgan, half of the creative force behind CharlestonCrafted.com! With a passion for DIY that dates back to 2012, I've transformed three homes and now I'm dedicated to helping others craft their dream spaces. Let's turn your house into a home together!