Happy football season, y'all! I am trying to use crafting and cooking as ways to get excited about football season. I recently shared some of my favorite football crafts that we have done, but I wanted to pop in today to share some of my favorite football crafts from other bloggers. If these don't get you into the season's spirit, I don't know what will!
Football Crafts from my favorite bloggers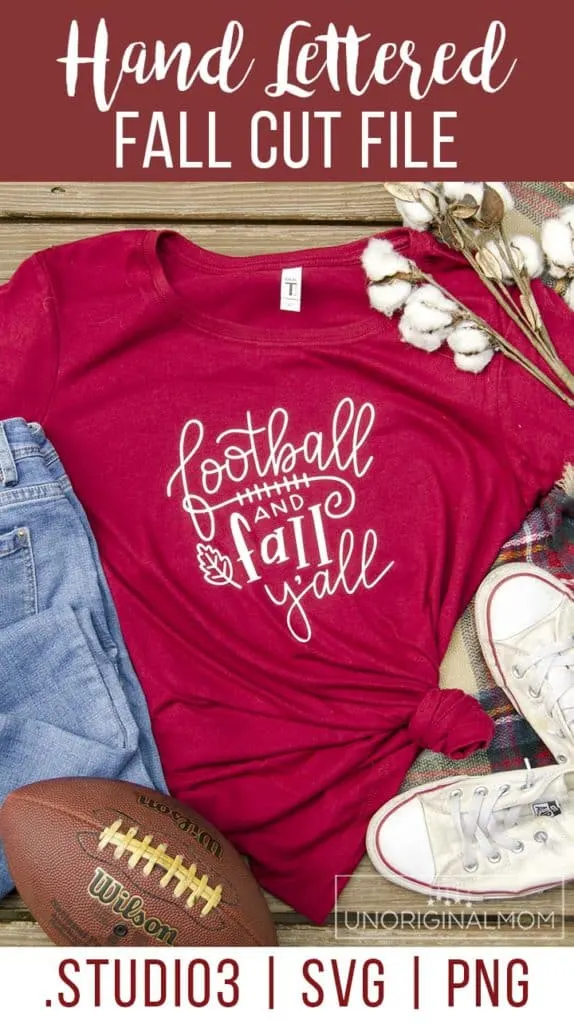 Football & Fall t-shirt – if you aren't team loyal, this Football & Fall tee shirt design from Unoriginal Mom is a great way to show a little interest in the season in general. It's a super cute print and would be great on a pillow, too!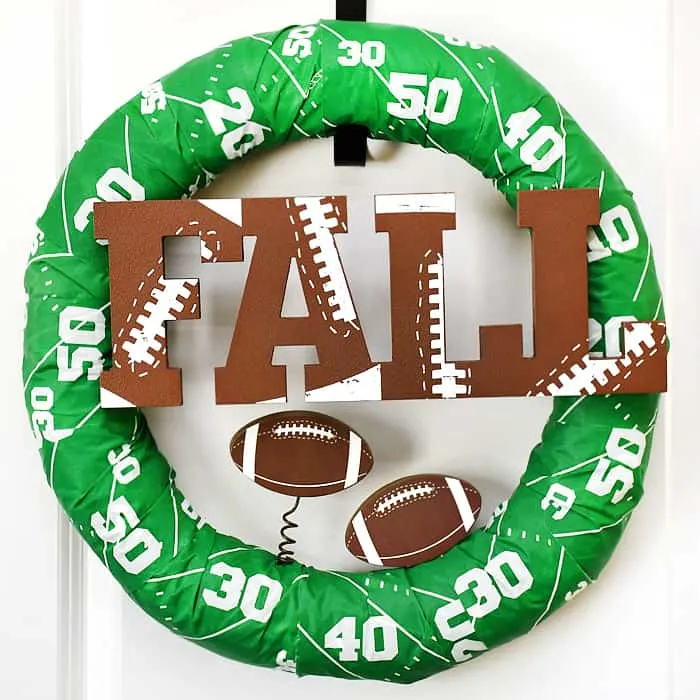 Fabric Football Wreath – one of my favorite ways to dress up my home for any occasion is with a seasonal wreath. I love the green fabric wrapped look of this one by How to Nest for Less!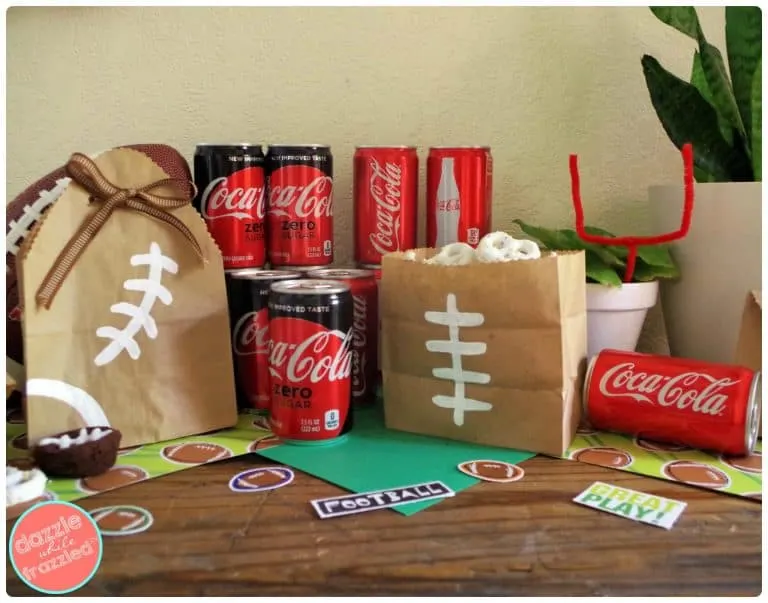 Football Snack Bags – planning a football party? Consider serving your snacks in DIY football snack bags like these from Dazzle While Frazzled! I love how simple they are and that it's not another decor item that you need to store all year long.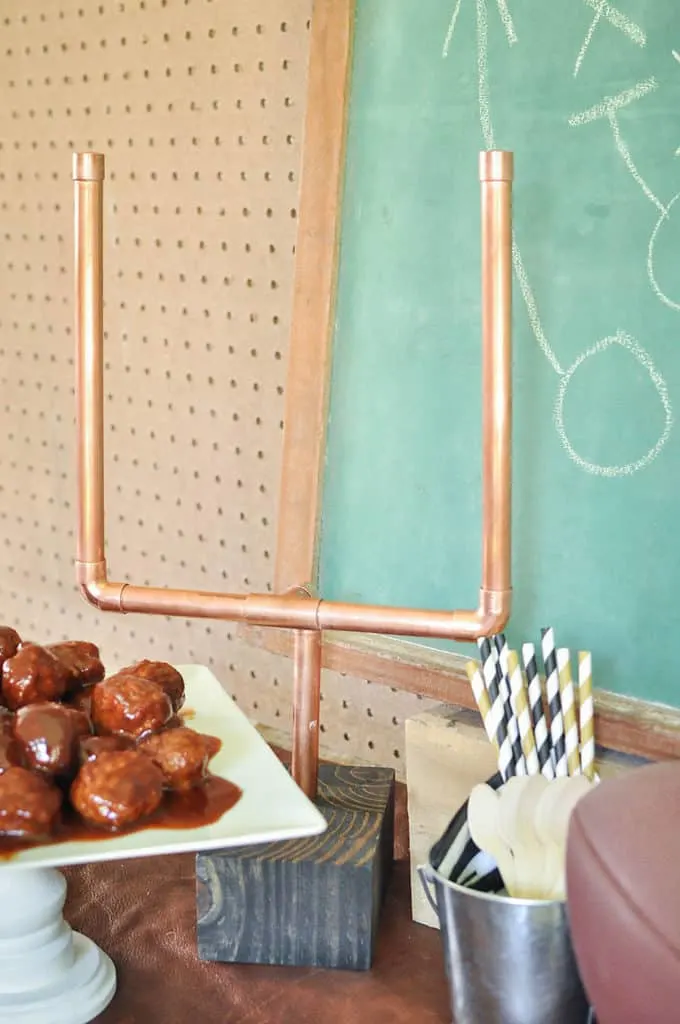 Copper Pipe Goal Posts – You know what would take your football party tablescape over the top? Mini goalposts! I love this simple tutorial using pipes from Our Handcrafted Life.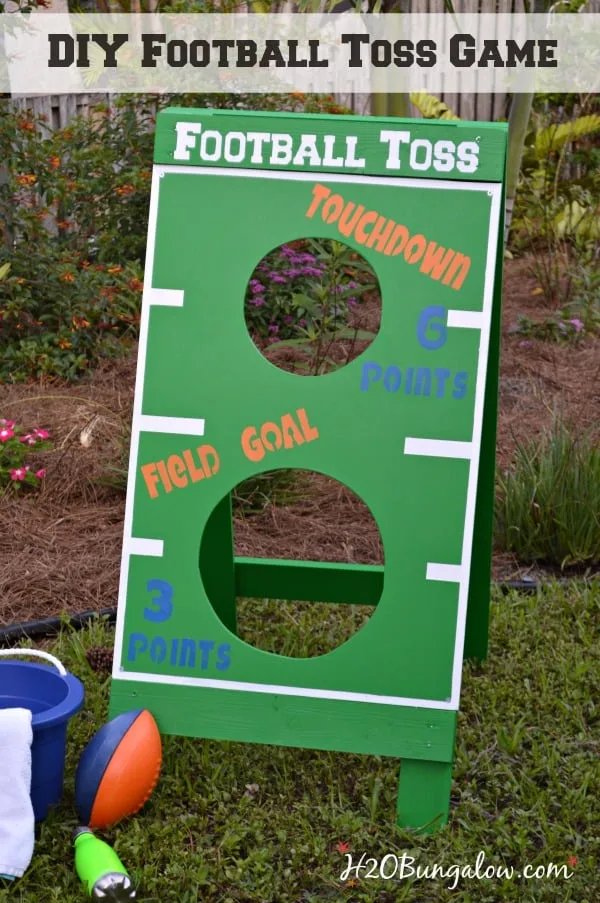 Football Toss game – trying to keep your guests in the backyard? They will love this football toss game by the H2O Bungalow – Florida Gators optional 🙂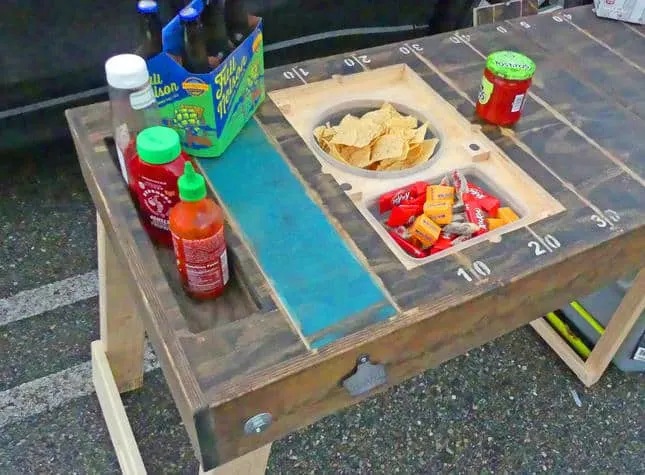 Ultimate Tailgating Table – Planing to tailgate? You can't be more prepared than you would be with this tailgating table from Lazy Guy DIY. So much room for snacks, and I love how compactly it folds up!
What are your favorite football crafts?