Football season is upon us! If I am being honest, I don't really care about football. I literally never went to a school that had a football team (middle school, high school, or college!) and I just don't get that into it. But Sean? Football is his THING. Especially NFL football. So, I have tried to get more into football. While I don't get hype about the game itself, getting into the food (yum) and some football crafts has made me enjoy the season a bit more. So, without further ado, here are our favorite football crafts.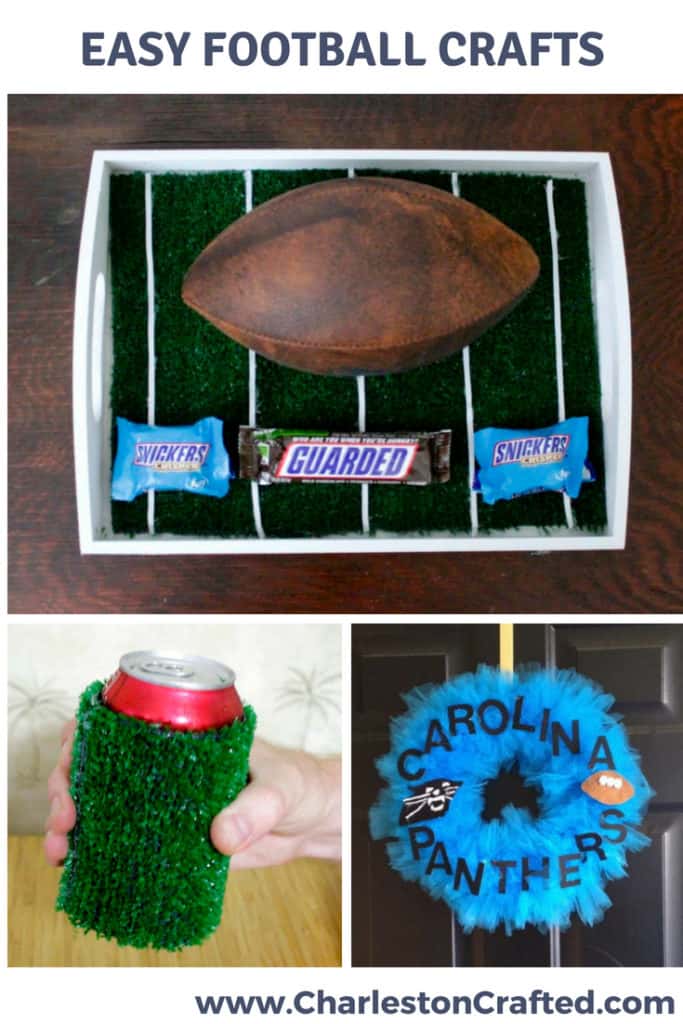 Our Favorite Football Crafts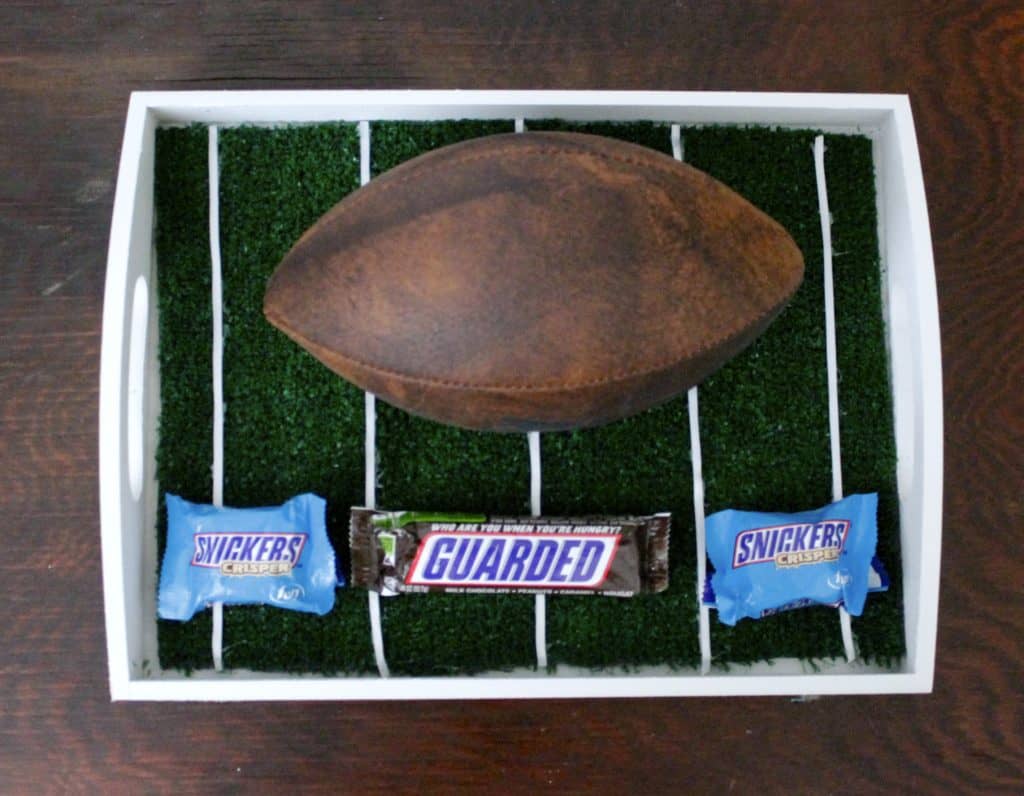 Football field of grass serving tray – Trays always come in handy when you are serving a lot of food, and adding a bit of faux grass and some field lines is a super simple way to get it into the football spirit. Bonus: the grass easily removes to be used for non-football purposes, as well.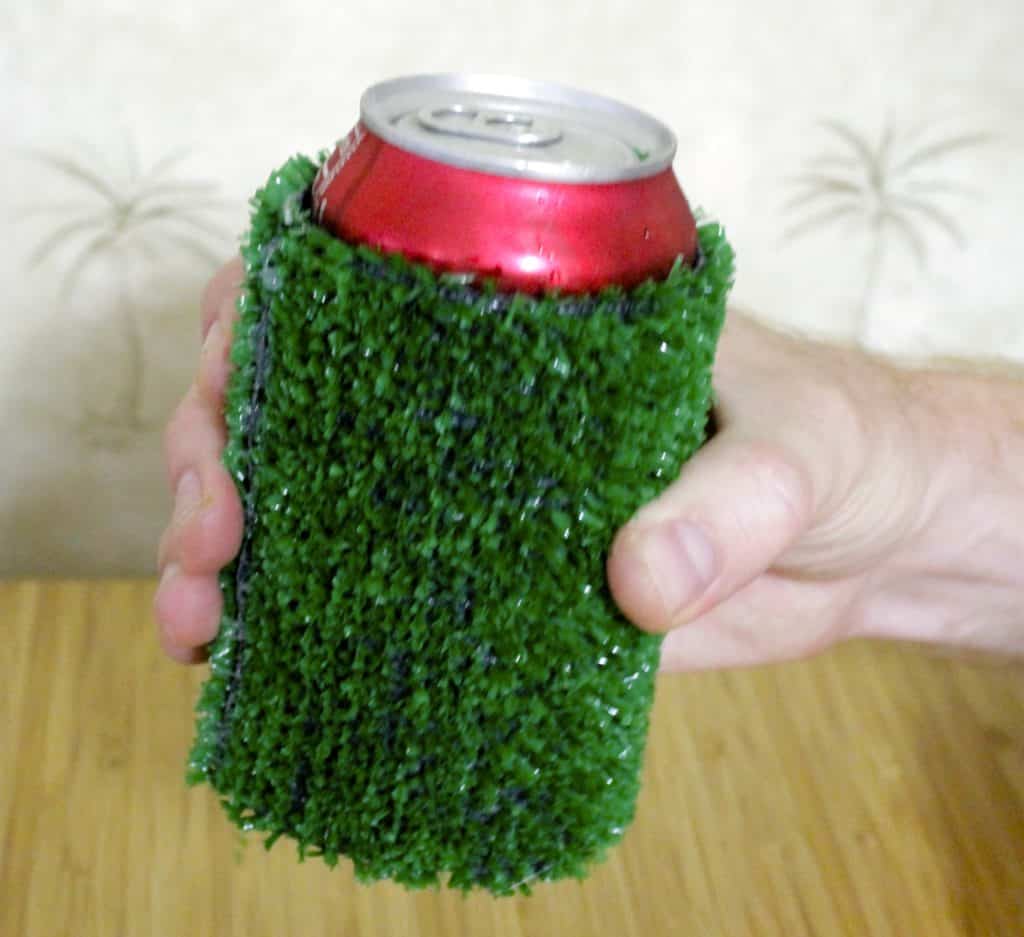 Faux Turf Koozie – Ok, so you might not need a turf koozie to enjoy a football game, but it sure is cute and you are guaranteed to get lots of comments on these simple can holders!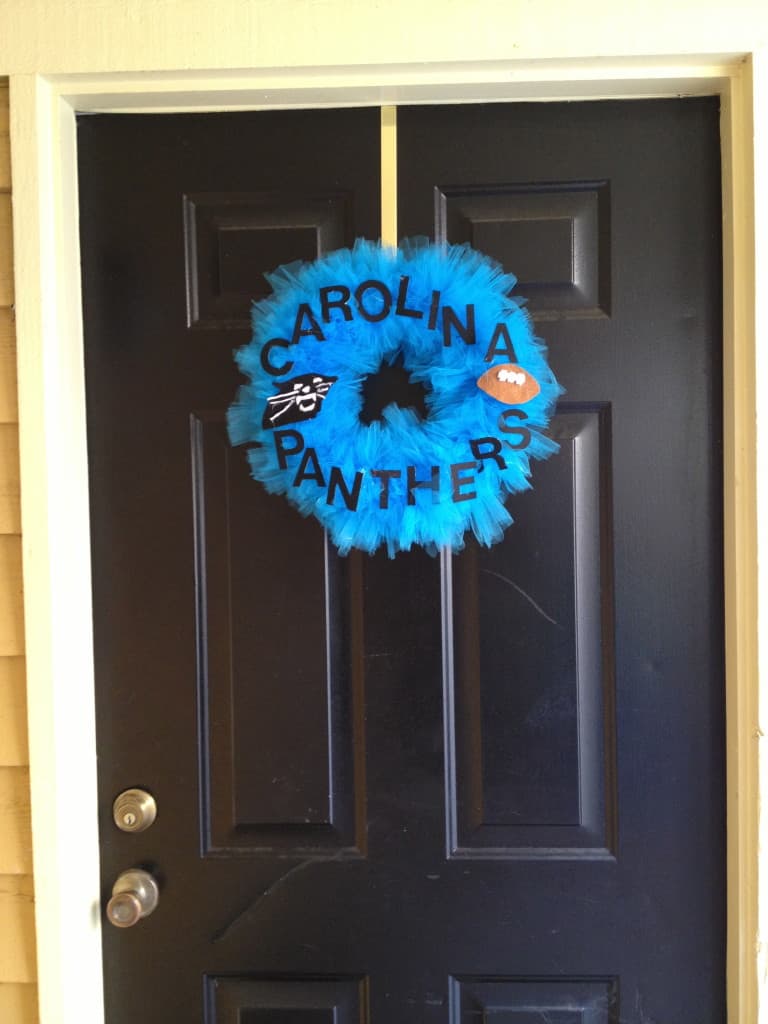 Simple Football Team Wreath – obviously I would suggest that you make a Panthers wreath, but you could make this football team wreath in any color combination. It's super simple and a great way to get your home into the season's spirit!
What are your favorite football crafts?