If you are a big Carolina Panthers fan, you might want to show that love in your home decor! Here's the best Carolina Panthers decorating ideas!
Y'all all know that Sean is a huge Panthers fan. His dad is a PSL owner and he even has a podcast with three of his buddies during the season.
Now, he doesn't have a man cave in our house (sorry – the kids got 2 playrooms instead) and we aren't really rocking much Carolina Panthers home decor any more.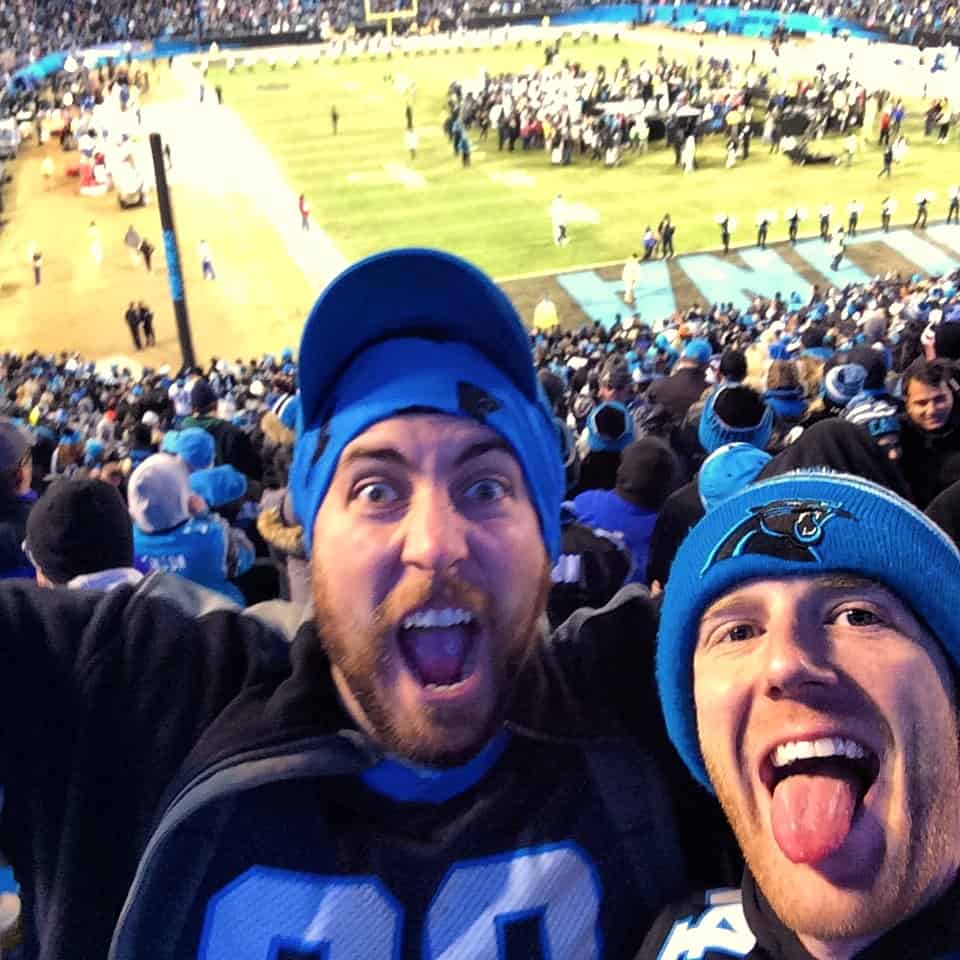 But, I thought it would be fun to round up some Carolina Panthers ideas for those of you who might be looking for it.
So, this kind of team spirit-cetric decor is usually reserved for the game room.
But, if you are single – or I guess have an equally passionate partner – or are decorating a room for a kid, then Carolina Panthers bedroom decor might be the look for you.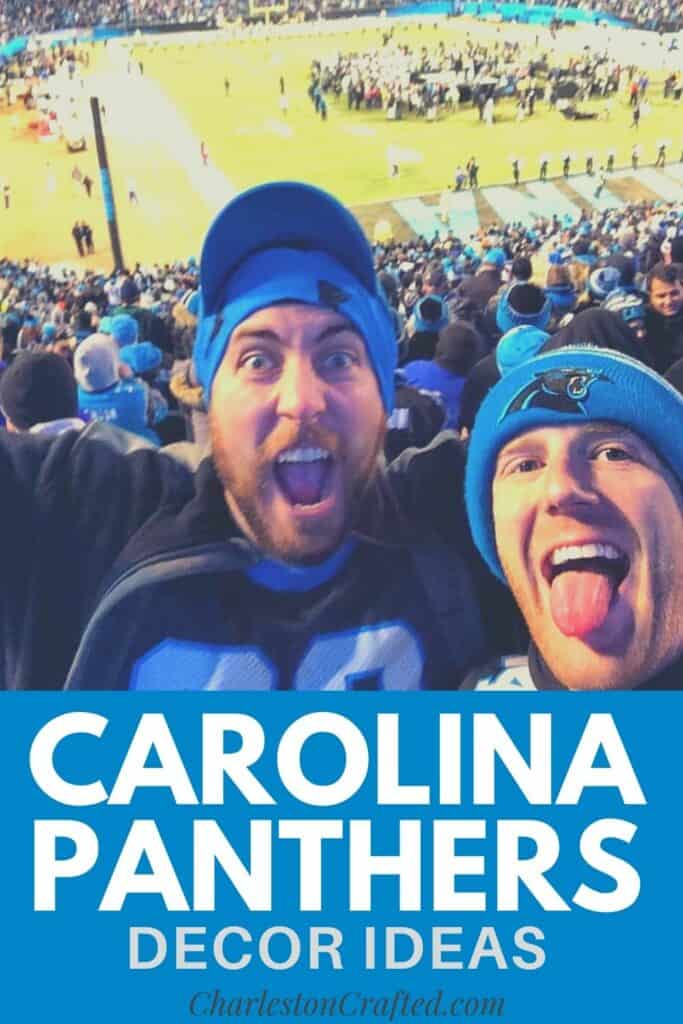 Carolina Panthers bedroom ideas
If you want to decorate your bedroom to reflect your love for the Panthers, here are some ideas to get you started.
First, decide if you want your room to be very loudly, very specifically PANTHERS!
You could also go for a more subtle look (just playing off the team colors) or even more of a generic football look.
Paint colors
There are a few main colors that are associated with the Panthers. Black, white, blue, and silver.
The official Pantone code for the blue is pms process blue c.
Behr Celebration Blue & Valspar Mazarine Blue are pretty spot on color matches!
These blues are very bright, so you might want to consider just painting one wall blue and letting the others be black or white.
Choose silver or a brushed nickel finish for all hardware and lighting as an easy way to bring in the silver.
You also can bring in brown leather (like a football). This will give a masculine look without being too overtly Panthers-y.
A final color that goes well with any football themed space is a grass green. You can be literal and get a faux grass run or just bring in some emerald accents like a pillow, lamp, or knobs on the dresser.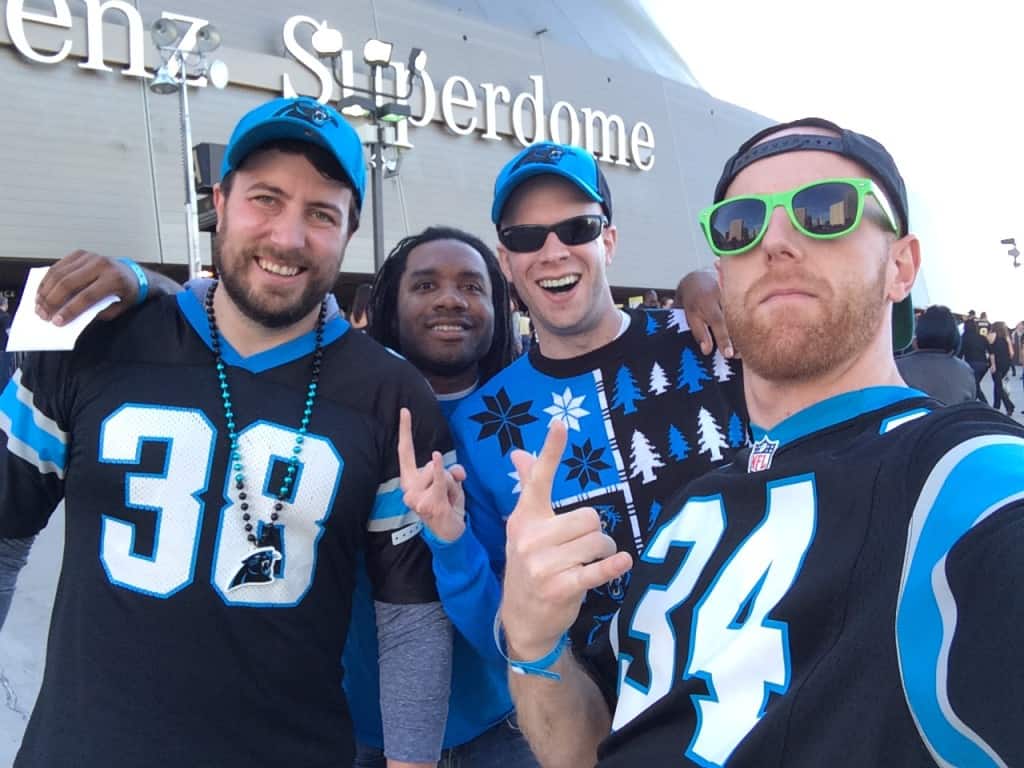 Bedding
An easy way to bring in Carolina Panthers vibes is with the bedding.
You can add specifically Panthers bedding or go for something that is just the right color scheme.
You can also achieve this look on a budget by adding Panthers-themed pillows to your existing bedding.
Wall Decor
There are a lot of ways to add Panthers decor to your wall art. They range from super inexpensive (tape up leftover superbowl decor from 2015, RIP) to totally custom artwork and photography.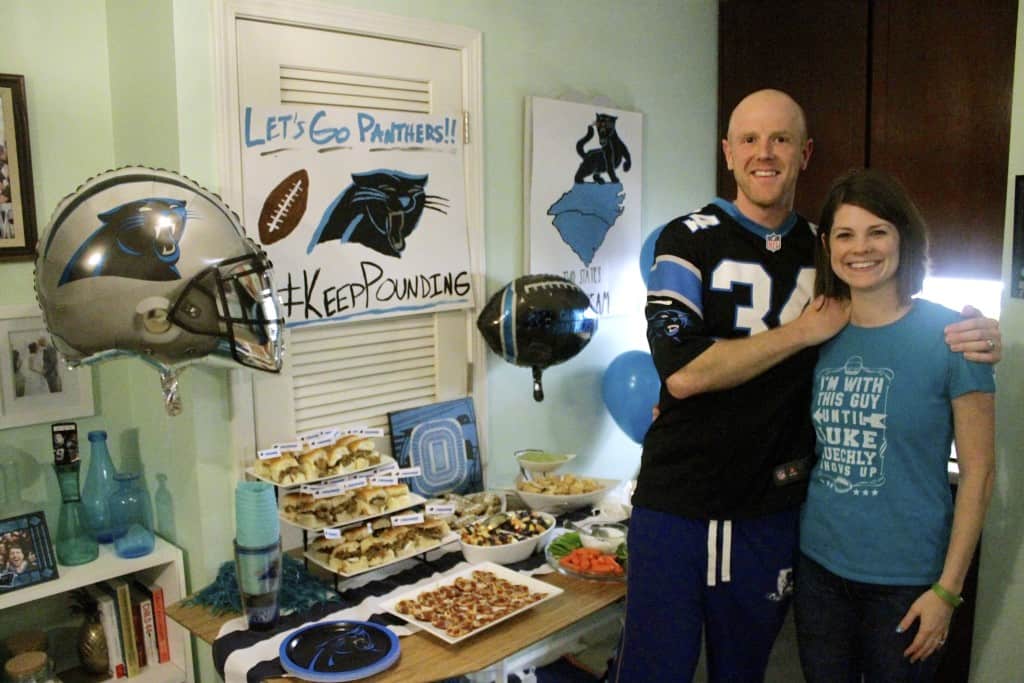 Party supplies
One really inexpensive idea is to use party supplies. These are often available at places like Party City during the season (especially if they are making the playoffs, so no time soon, haha).
This decor is probably better as room decor for kids rooms than for adults.
Frame memorabilia
Another idea is to frame a jersey in a shadowbox. This has more of a high-end or adult man cave look compared to paper party supplies.
You can also similarly frame signed footballs, mini helmets, or even ticket stubs.
Frame photos
Frame photos of the stadium, favorite players, or even yourself at on game day. Larger photos are going to have more of an impact so go as big as you can!
You can create a gallery wall of images if you have smaller frames. If you go for this look, try to get frames that coordinate (all the same color, silver for example) to help keep it from looking too busy.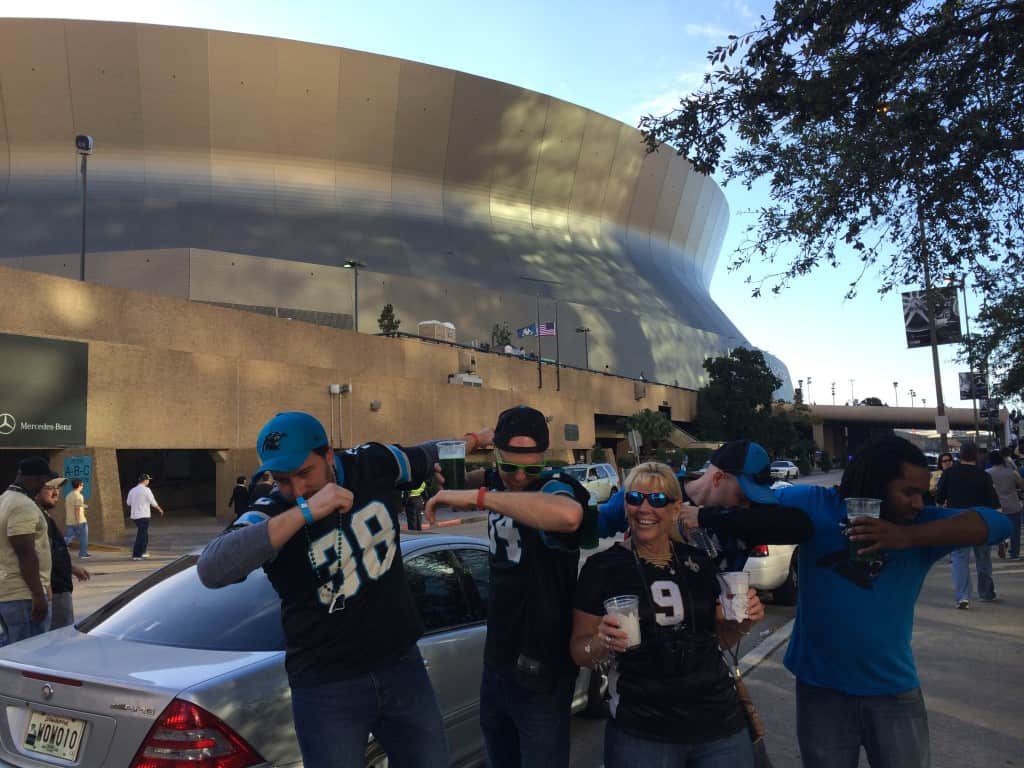 Shop on Etsy
One of the often overlooked places to shop for Panthers (and all NFL team) decor is on Etsy!
Sellers on Etsy offer wall art, custom signs, rugs, fabric items, pretty much anything under the sun.
Since it's usually handmade, it can often be customized, too!
Alright Panthers fans. Any more questions about my Carolina Panthers room ideas?
Facebook | Instagram | Pinterest | Twitter | YouTube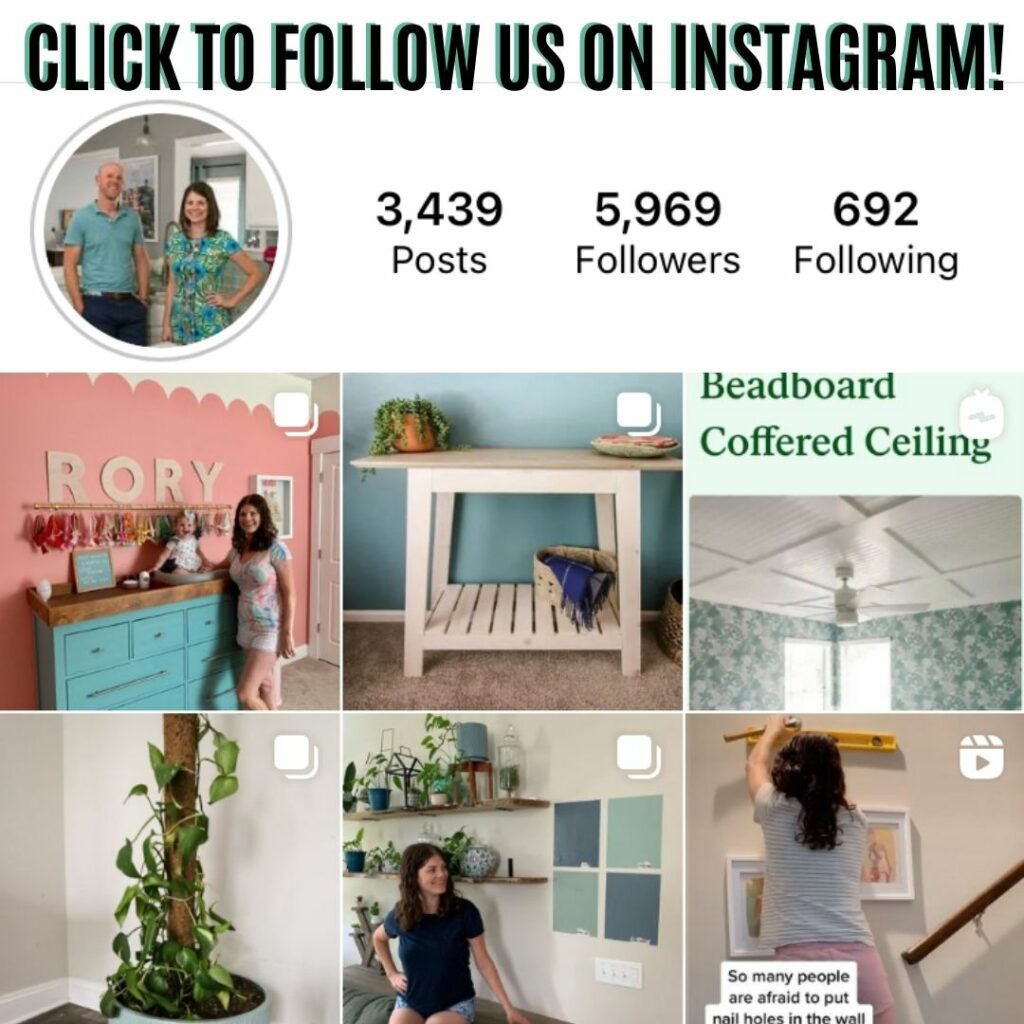 ---
Can we send you our newsletter?
Another great way to keep up with out latest projects is by joining our weekly newsletter! Get alerts of our latest projects and special peeks behind the scenes!
Follow along on Instagram
Join our online community where we share real time behind the scenes looks at our DIY projects and peeks inside our home + family!
---