This is a sponsored post written by me on behalf of Floor & Decor for IZEA Worldwide. All opinions are 100% mine.
We were recently given a tour of the brand new Floor & Decor store in North Charleston and were blown away by everything they have to offer! Floor & Decor is filled with an amazing selection of flooring, tile, backsplashes, countertops and so much more.
Their staff give you personal attention if you need it or allow you to come in and grab something quickly. Here's what you can expect at the new Floor & Decor North Charleston!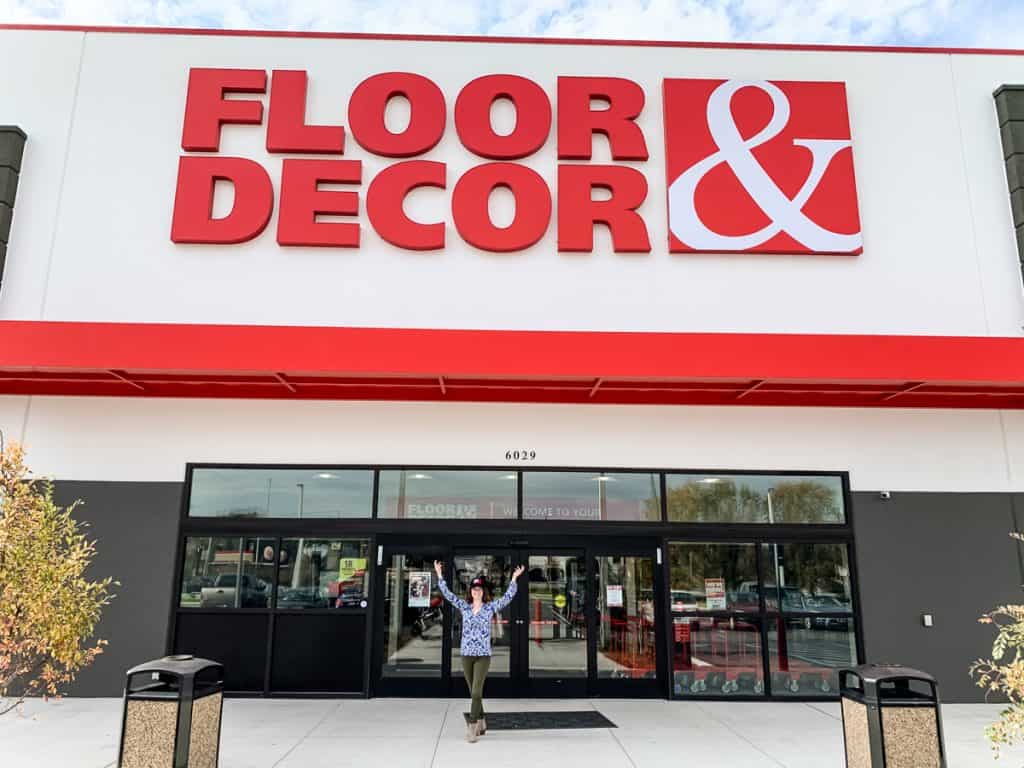 The Floor & Decor Experience
Floor & Decor currently has 110 stores, but this is their first store in South Carolina. We're always talking about how we wish there were more options for home finishings in the Charleston area and this Floor & Decor had it all.
The Warehouse
The first thing we noticed when we walked in was how clearly everything was laid out. Wood flooring to the left, large counter and tile pieces in the middle, smaller tiles and backsplashes to the right. Also, right when you walk in you'll see their displays.
The displays
Floor & Decor has more than a dozen displays of their products in a realistic setting. You'll see small versions of laundry rooms, bathrooms, kitchens and more.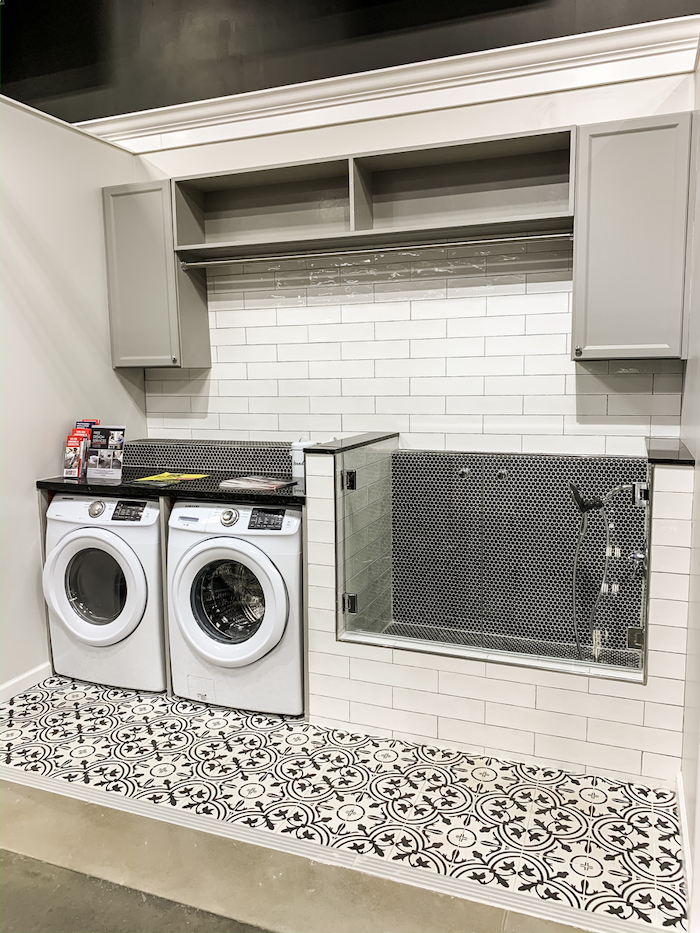 They have their products fully-installed to see how certain products pair together to help you with your design choice. The displays are swapped out every year to make sure they are staying on trend.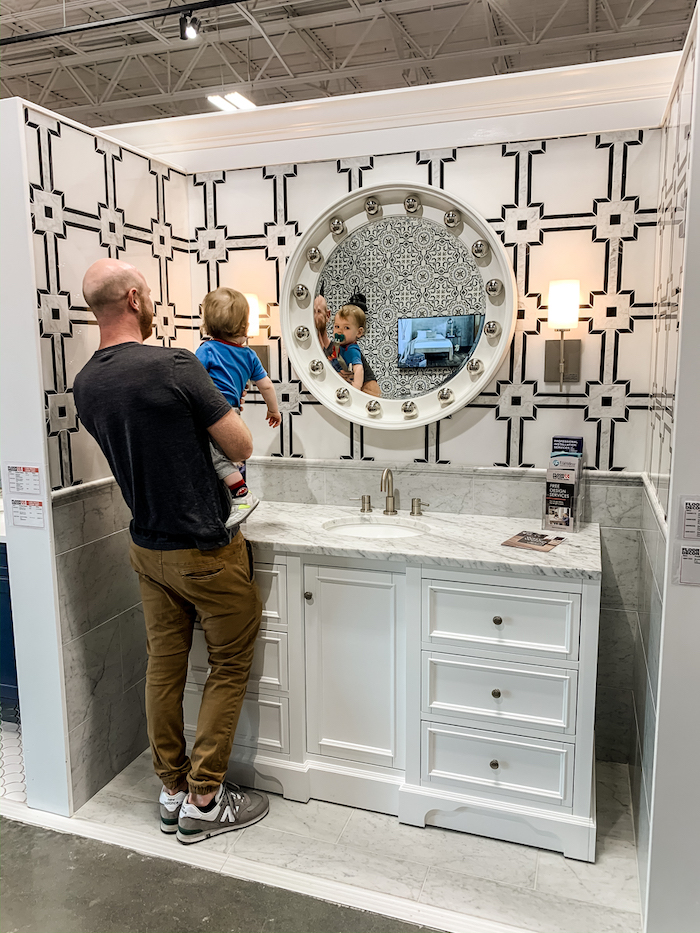 I really feel like the displays are a game changer. It's so hard to commit to a large purchase like flooring while only seeing a tiny sample. These display areas give you a fantastic idea of what it will actually look like in your space and help you to get inspired!
The layout
The setup of Floor & Decor North Charleston is aimed at the DIY community. They have their stock out and available so that you can walk in this morning and leave with your materials to start your project this afternoon.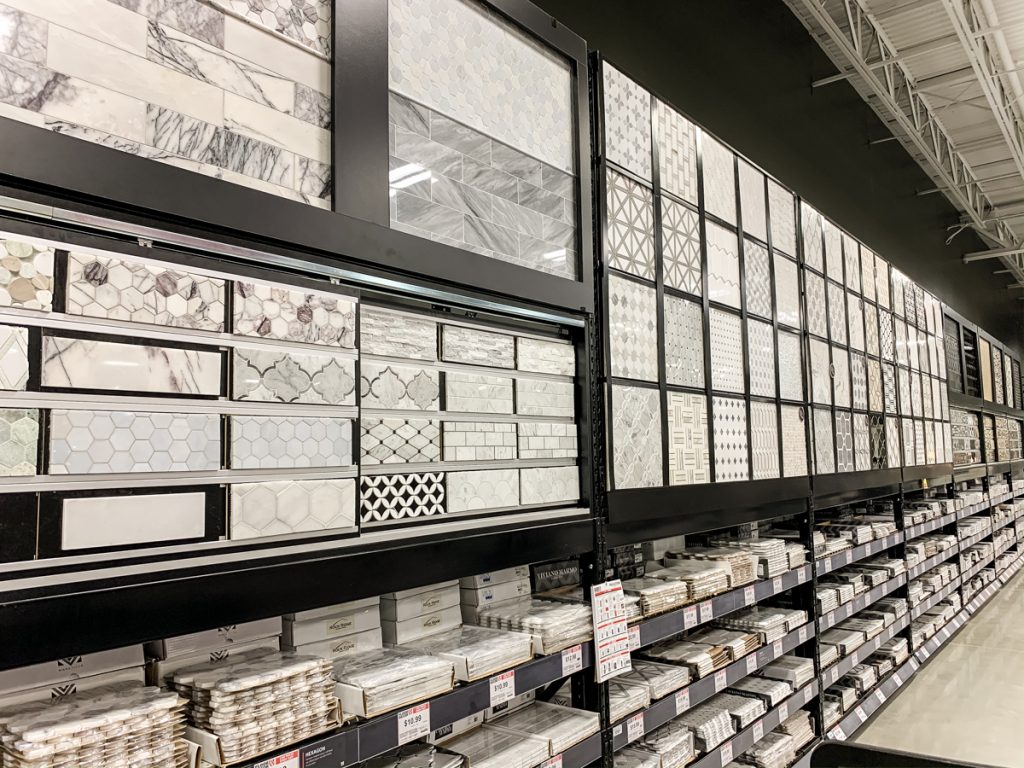 There was clearly lots of thought put into organizing the materials and colors on display so that similar styles are grouped together so that you can really zone into your style.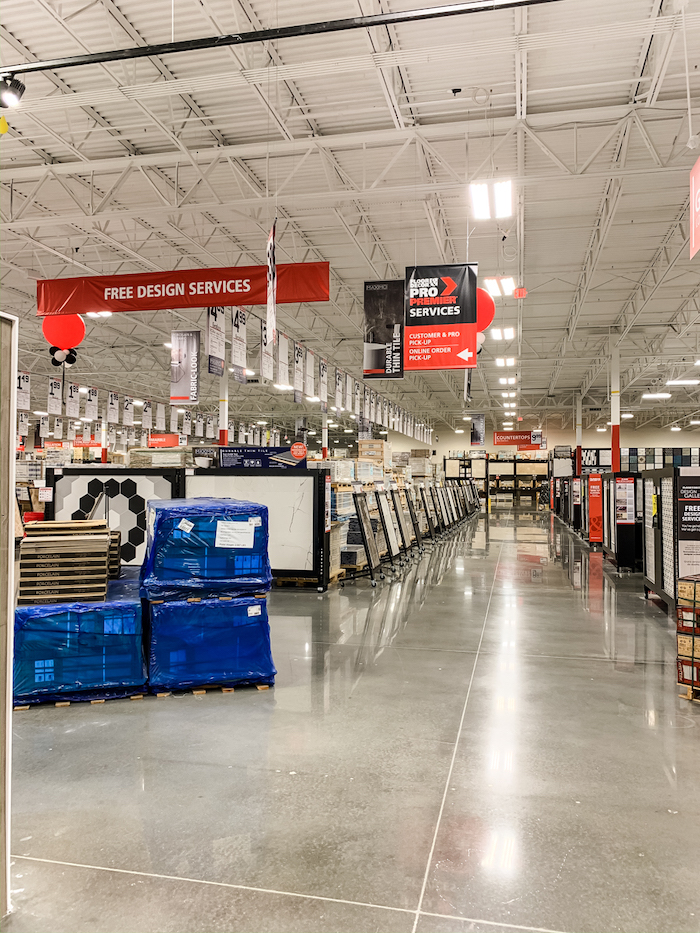 The products
The national Floor & Decor team has people that go to different countries around the world and source the materials directly. This way, they know exactly what they are getting and from where. This allows their team to get amazing trends and styles before anyone else.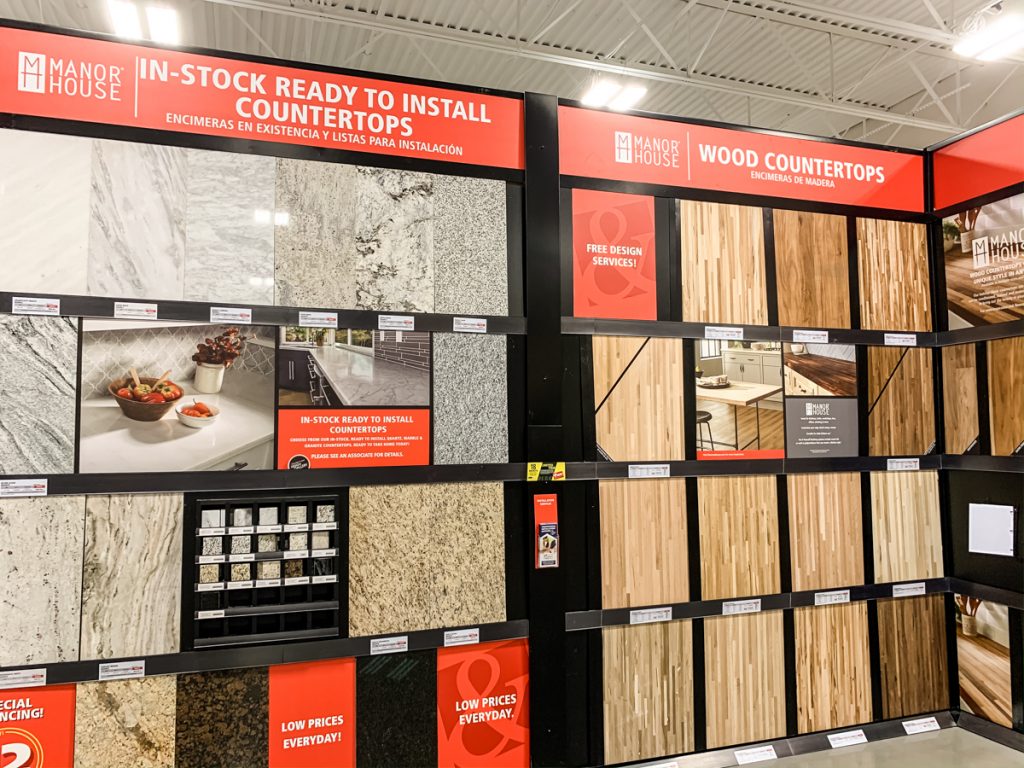 The countertop pieces themselves are custom. For instance, there was a slab of counter on display that had actual fossils in it. How cool would it be to say that you have that in your home?? We love our countertops, but this would be such an awesome story to tell.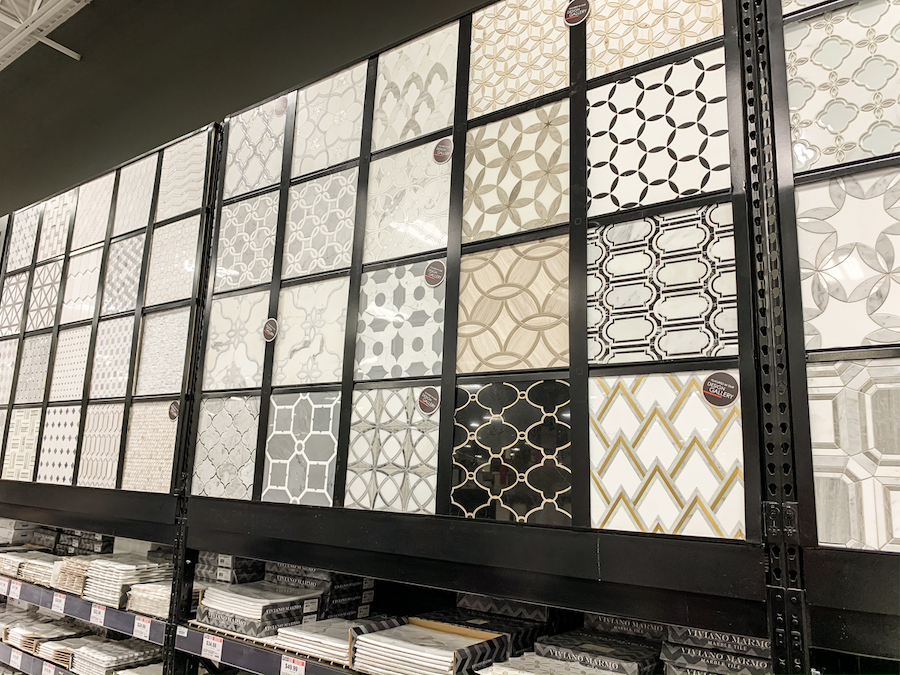 The way displays are set up also really gives you all the information you need. Each product's sign has loads of information about the piece including the price per foot, the price per piece (some pieces are larger than one square foot!), and specific details on the physical attributes of the item.
When you've gone through the whole store, if you still don't have you mind 100% made up, Floor & Decor offers samples for $5 that are fully refundable within 90 days.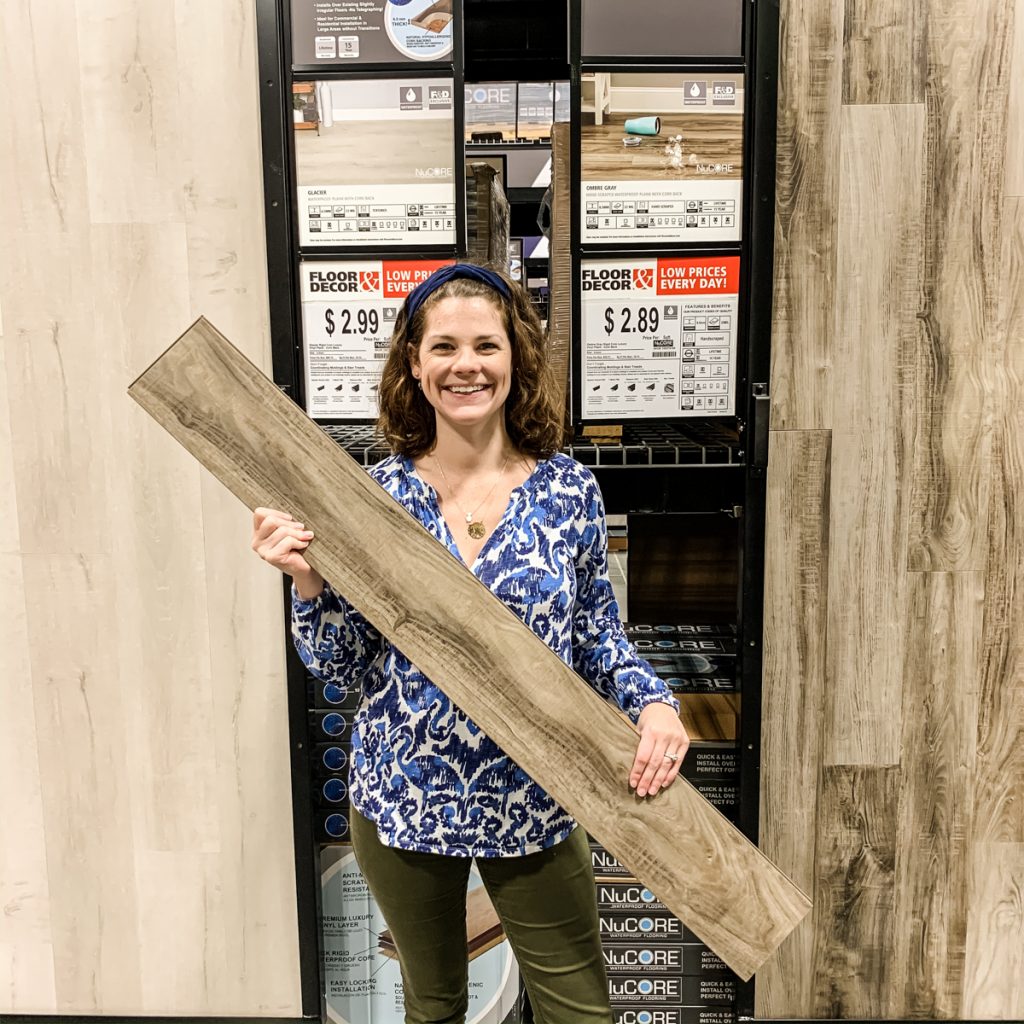 And we're not talking some dinky little 3″x3″ piece. We're talking full flooring planks and large tiles. This allows you to take some pieces home, try them with your furniture, see them in the lighting of your home, and then make an educated decision.
That makes it easy to take large pieces home and see how they actually look in your space. Have you ever tried to imagine a backsplash based on one single tile? Take home several to try out various layouts and then return them for a full refund.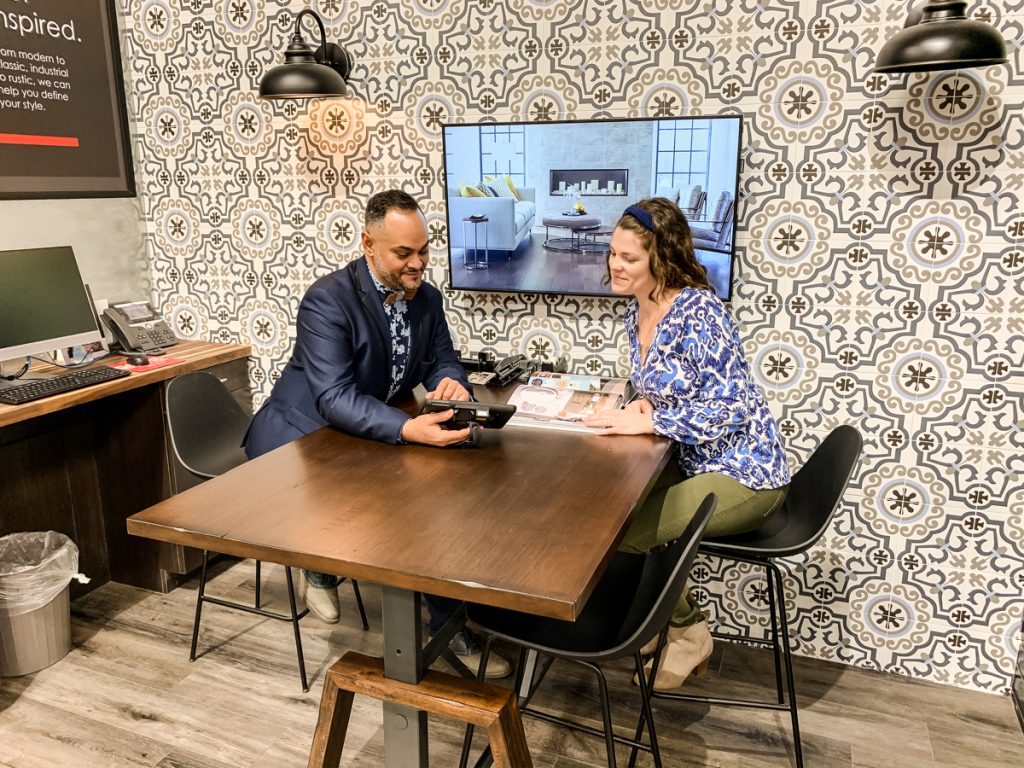 Personal Consultations
Floor & Decor offers personal consultations at no cost to the buyer. They are an education based company and want to educate buyers on all aspects of their process.
They will help you design a space and pick out what you need. And since their representatives are not commission-based, they won't try to up-sell you on expensive pieces.
When you go through the consultation process, their representatives really pinpoint what each individual wants. If you bring photos of your room, furniture and paint, they will take that into consideration when helping design your room.
They have a special cart where they can bring over samples and lay them out as if in your actual space. This easy visualization really makes the design process so much easier!
At Floor & Decor, it really seems like they are trying to read people and figure out what they light up over to help them make the best choices. Contact a designer to set up a consultation!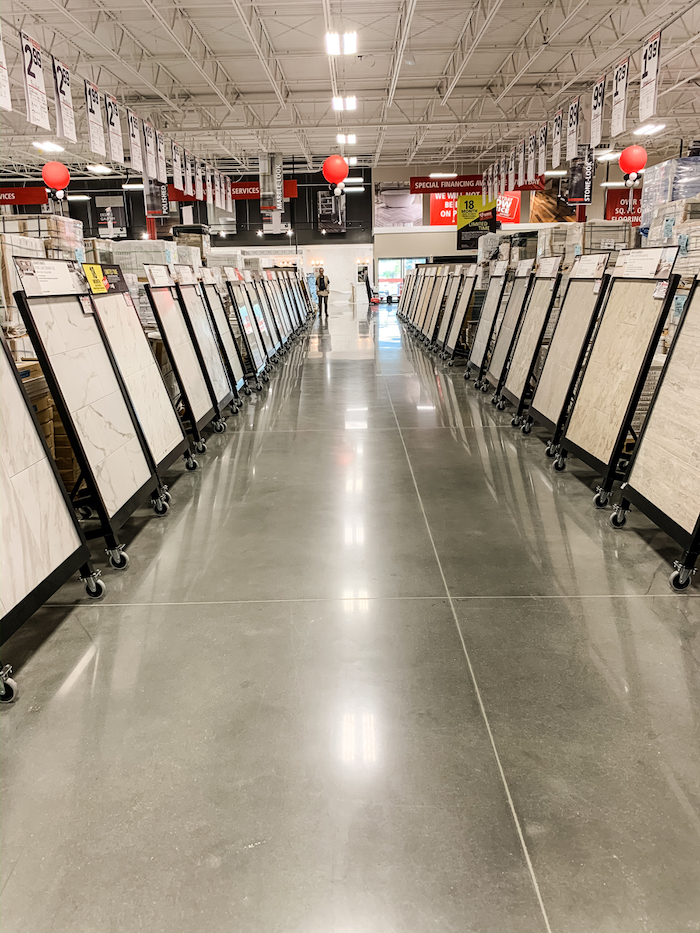 Check out Floor & Decor North Charleston
We're really in love with the new Floor & Decor store in North Charleston. The store is located at 6029 Rivers Ave, conveniently located near a bunch of furniture stores if you need to pick out a whole look for your home.
We truly love the layout of the store and all the options that are in stock. Plus it's amazing the personalized service you can get for designing your home. Check them out today!