I've been really trying to eat healthier lately. To me, that means increasing my daily veggie intake as well as limiting grains and dairy. I've seen the idea of using cauliflower in regular recipes, and was really eager to try it out! Sean was on board, so we went heads first into a BBQ Chicken pizza recipe that I found on Pinch of Yum.
I'll share the whole recipe, but the main focus of this post will be on the crust! We followed the recipe closely, but I will share a few small changes with you as well.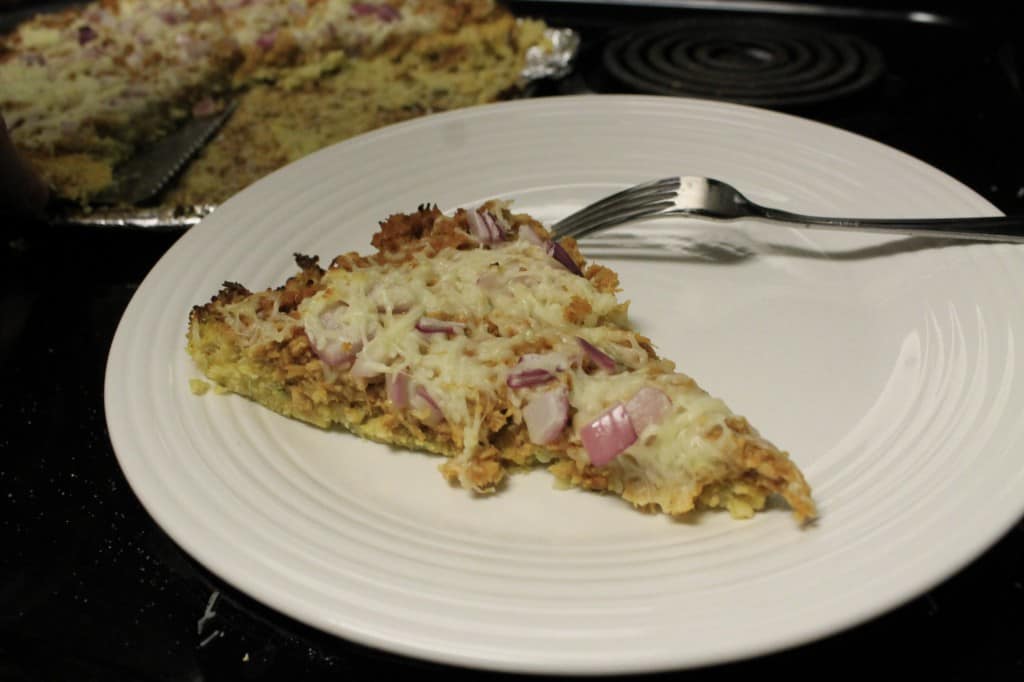 Light BBQ Pizza with a Cauliflower Crust
recipe via Pinch of Yum
For the Crust:
1 head cauliflower
2 T olive oil
1 t minced garlic
2 t italian seasoning (I made my own!)
1/2 cup cornmeal
2 eggs
Toppings:
3/4 cup BBQ sauce
1 cup cooked, shredded chicken
1/4 cup red onion, diced
1 cup shredded mozzarella
What you do:
Cut the cauliflower into medium sized piece. I cut them about 2 inches across.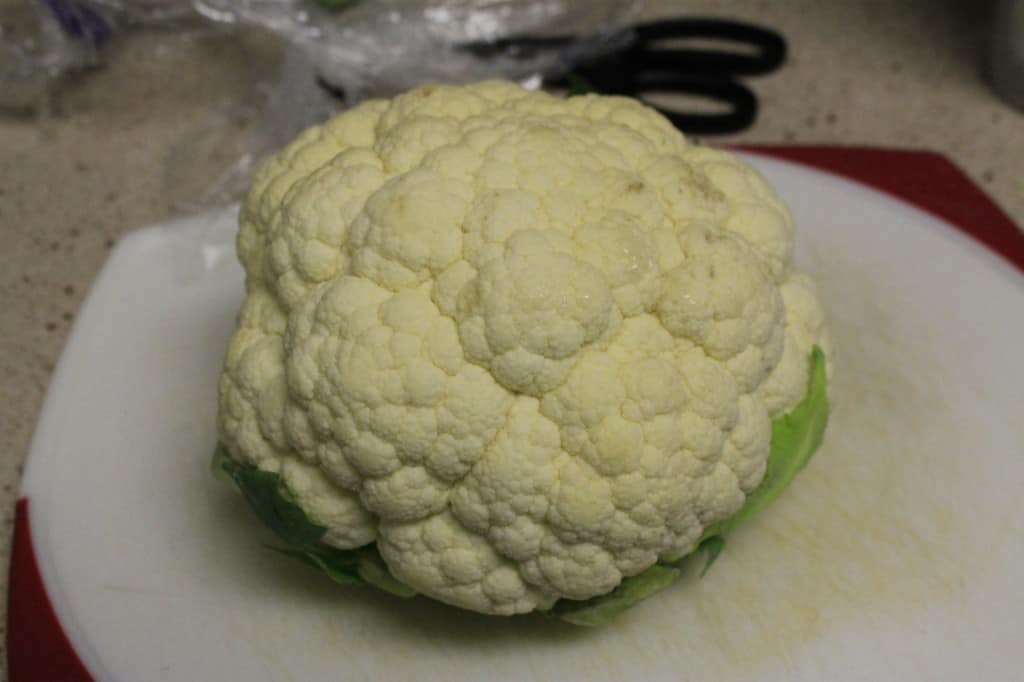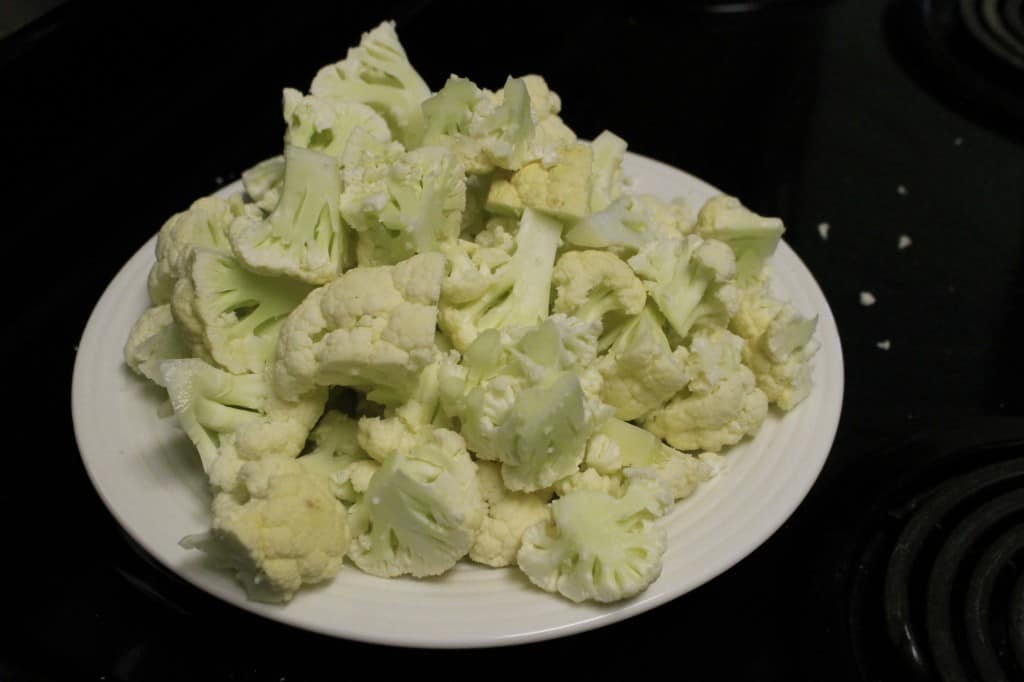 Place them in a pan with hot oil. Stir to coat with the oil.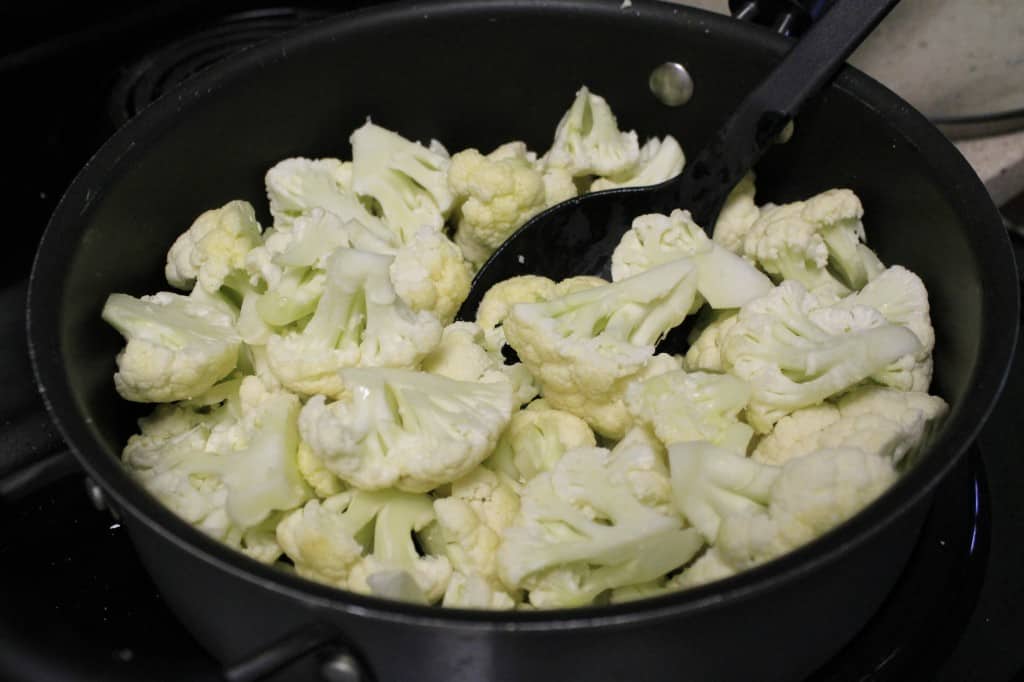 Cover the pan and allow to cook until golden brown. I let them cook for 15 minutes total – stirring well every 5 minutes.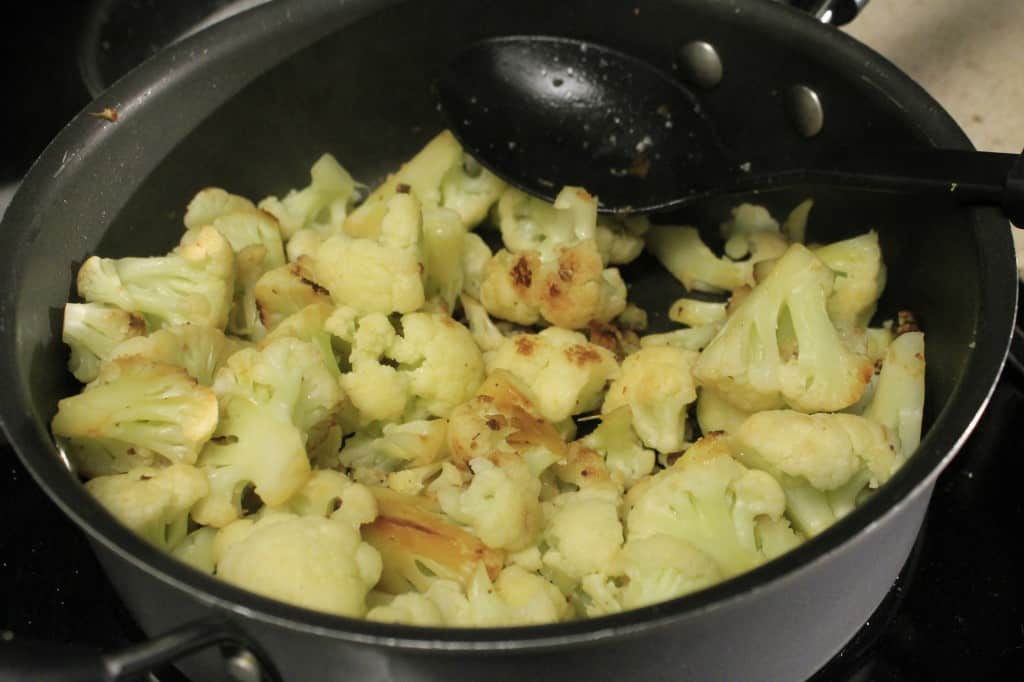 Cut the heat off and allow the cauliflower to cool for about 5 minutes.
Now you want to puree the cauliflower. I have a small food processor so I did this in batches. If you have a large food processor, you could it it all at once and then do the next step in there, too.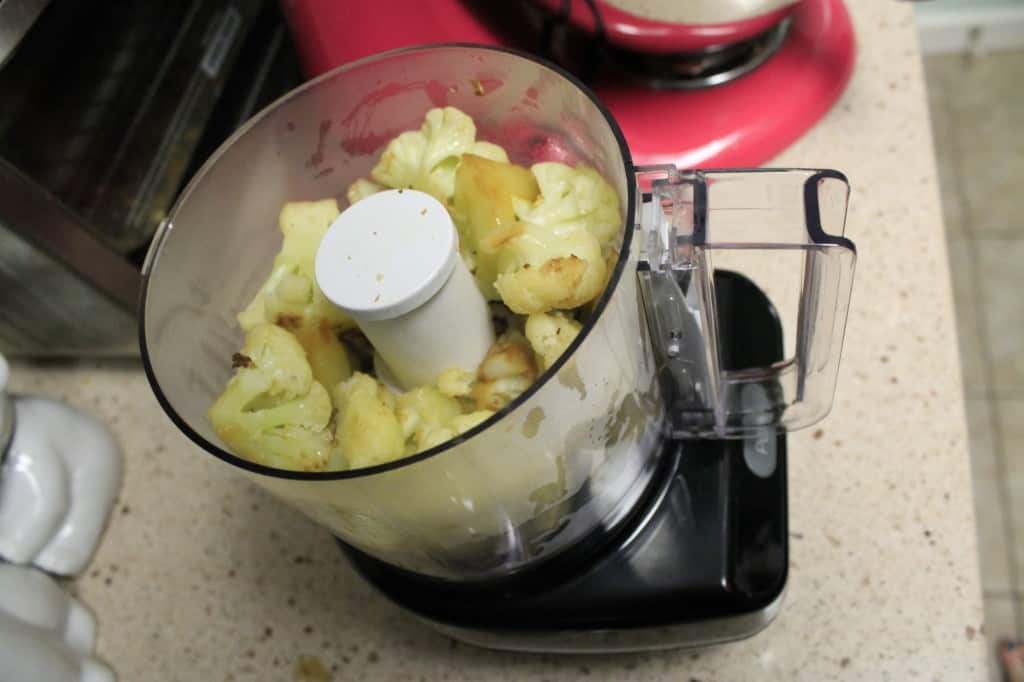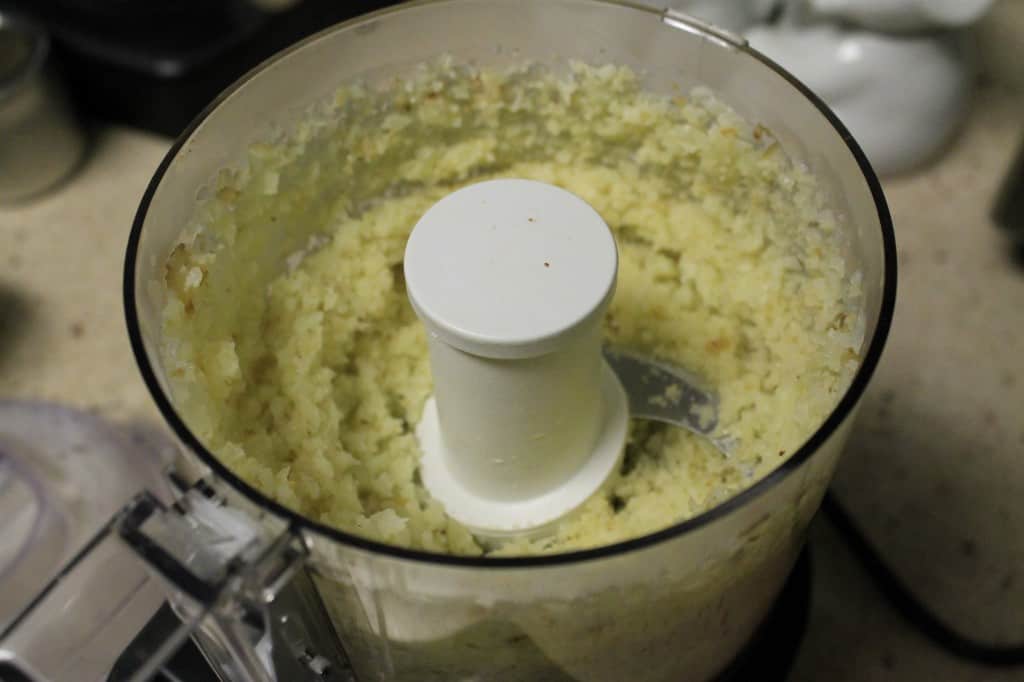 Mix the cauliflower with the corn meal, eggs, and spices.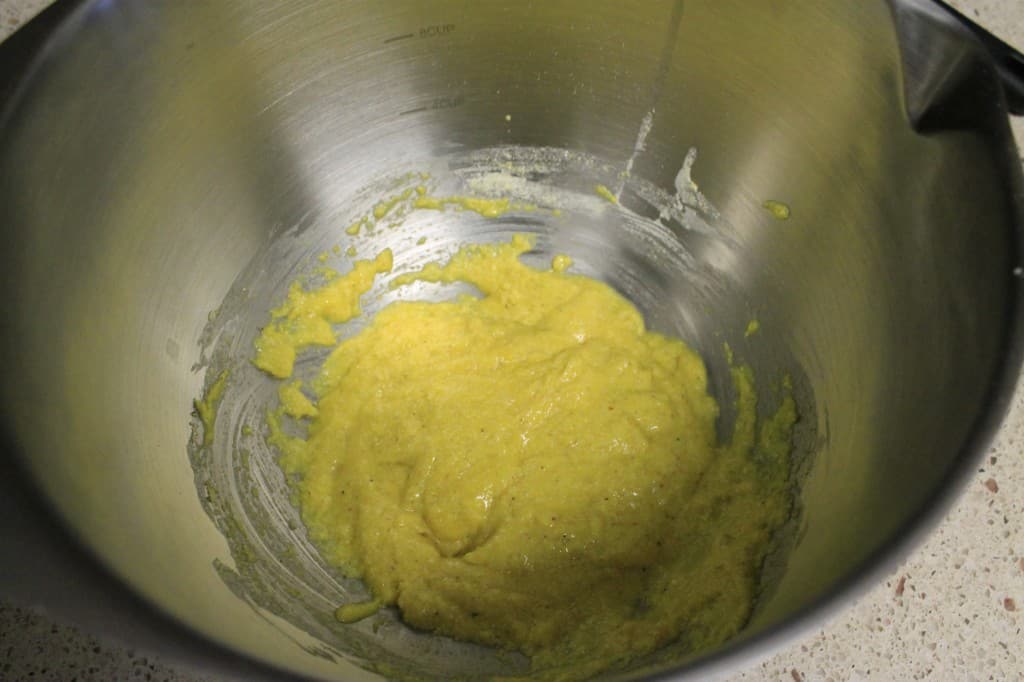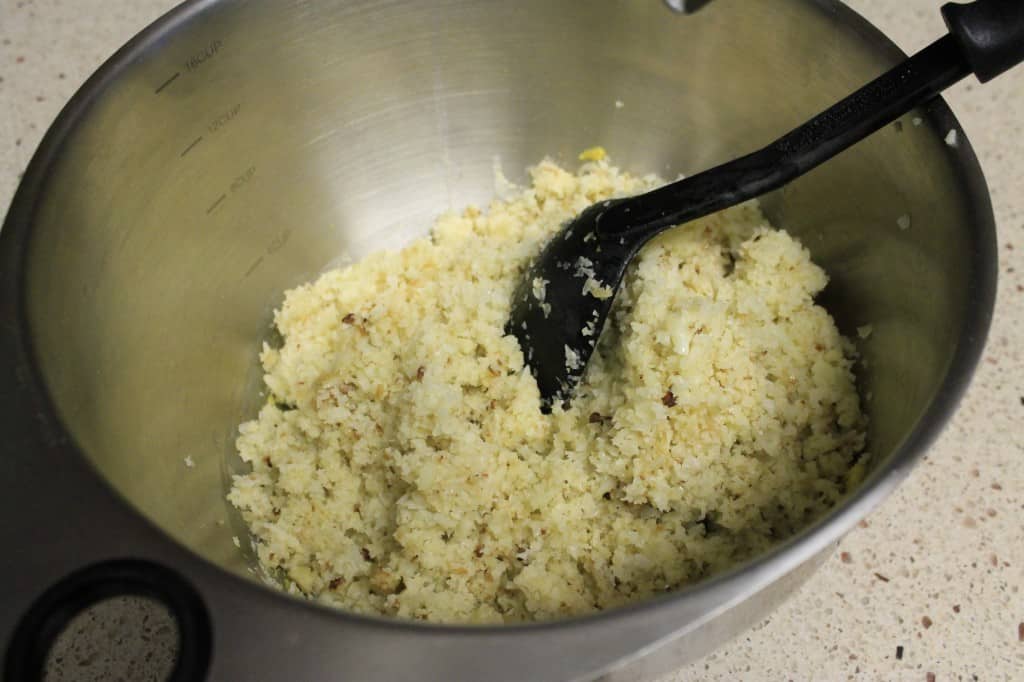 Spread onto a lined pizza pan. Don't use tin foil. Yes, I know, we used tin foil. It was horrible.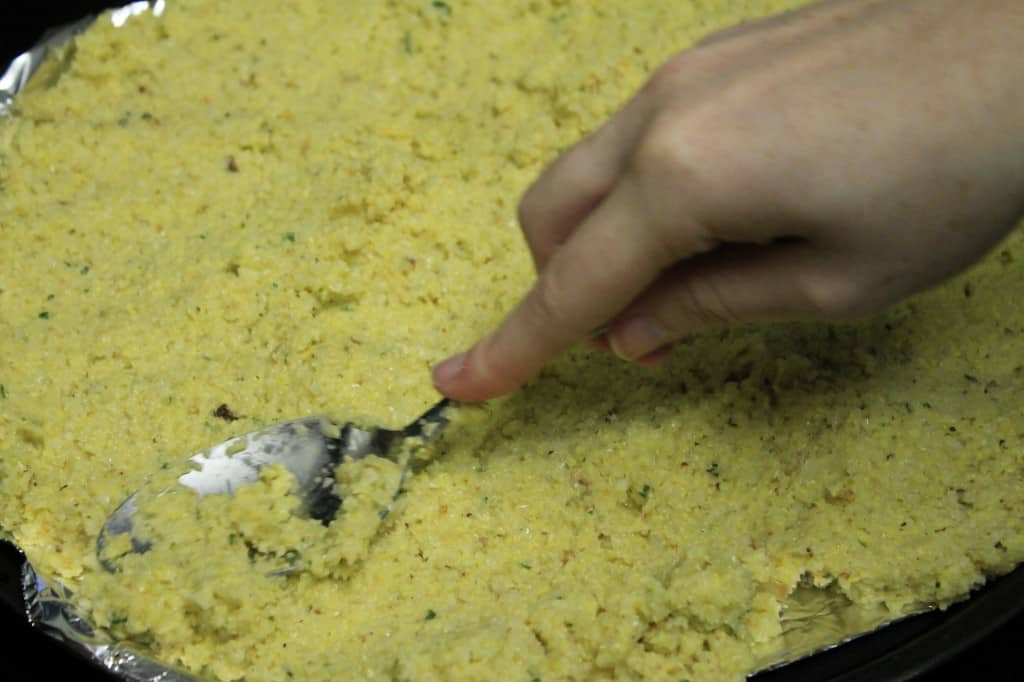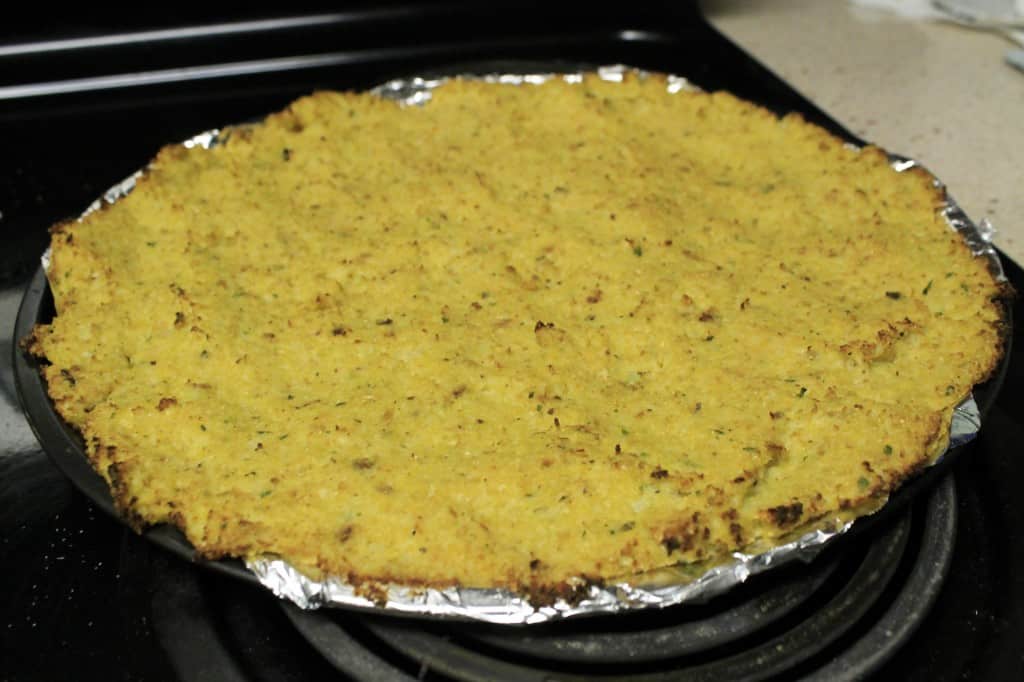 Now, bake that in the oven at 450 for 20 minutes.
Now, prepare your toppings. You can top it with whatever you want. We grilled chicken, shredded it in the food processor, and mixed it with BBQ sauce.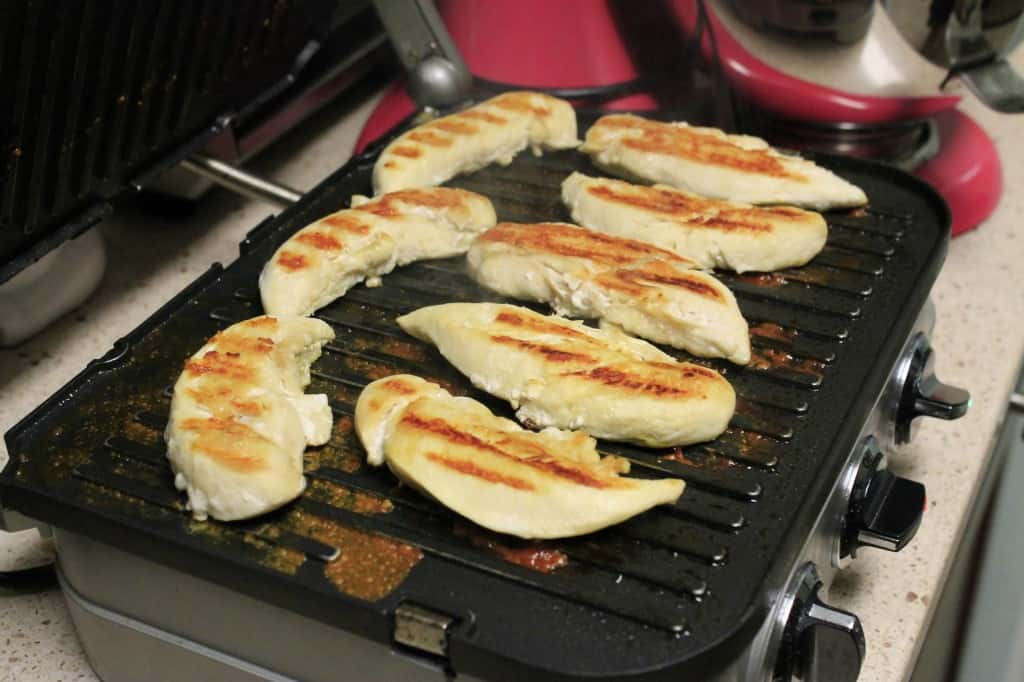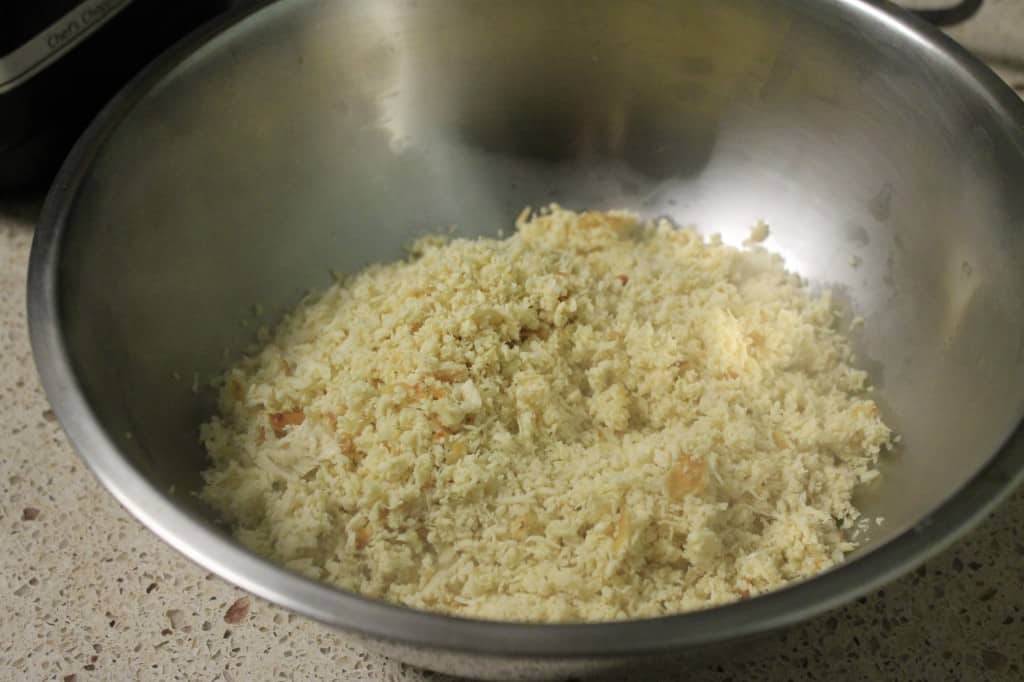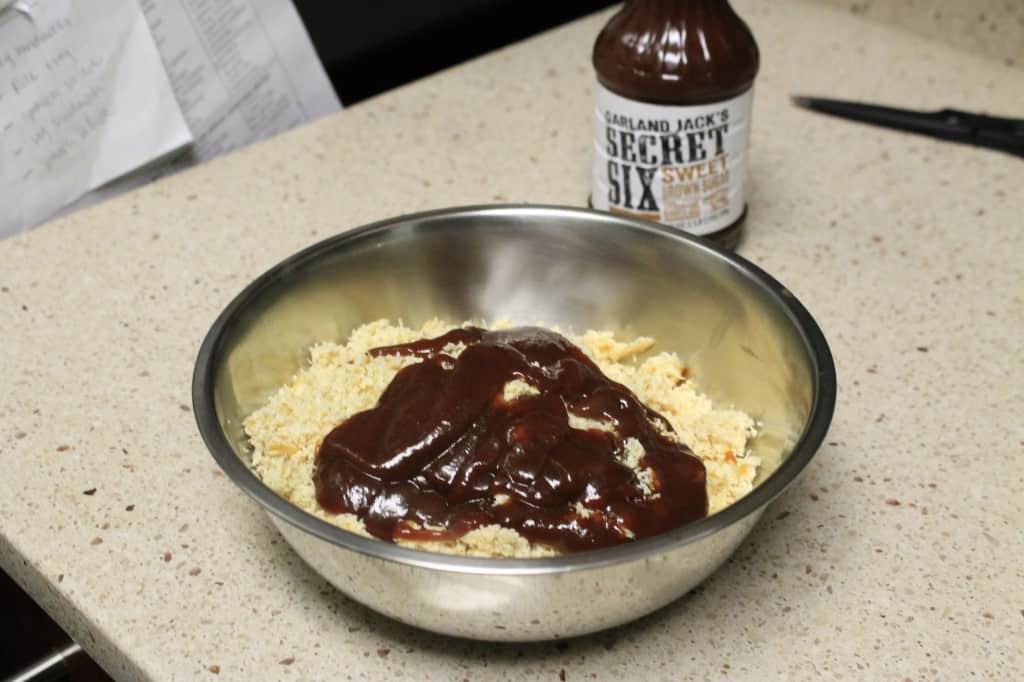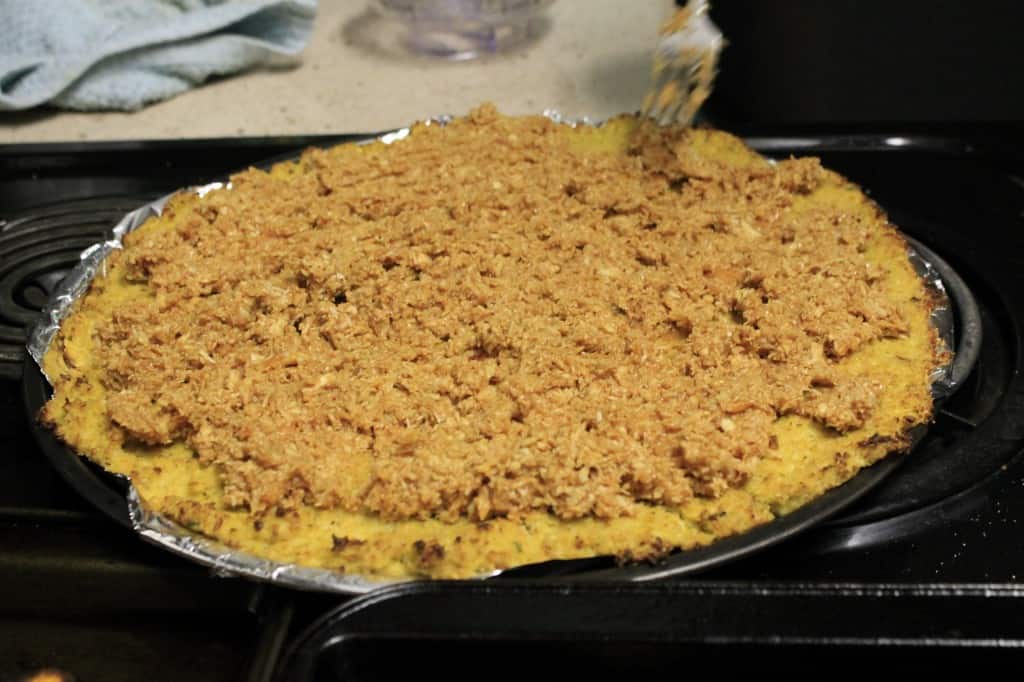 Then, we topped with cheese and red onion.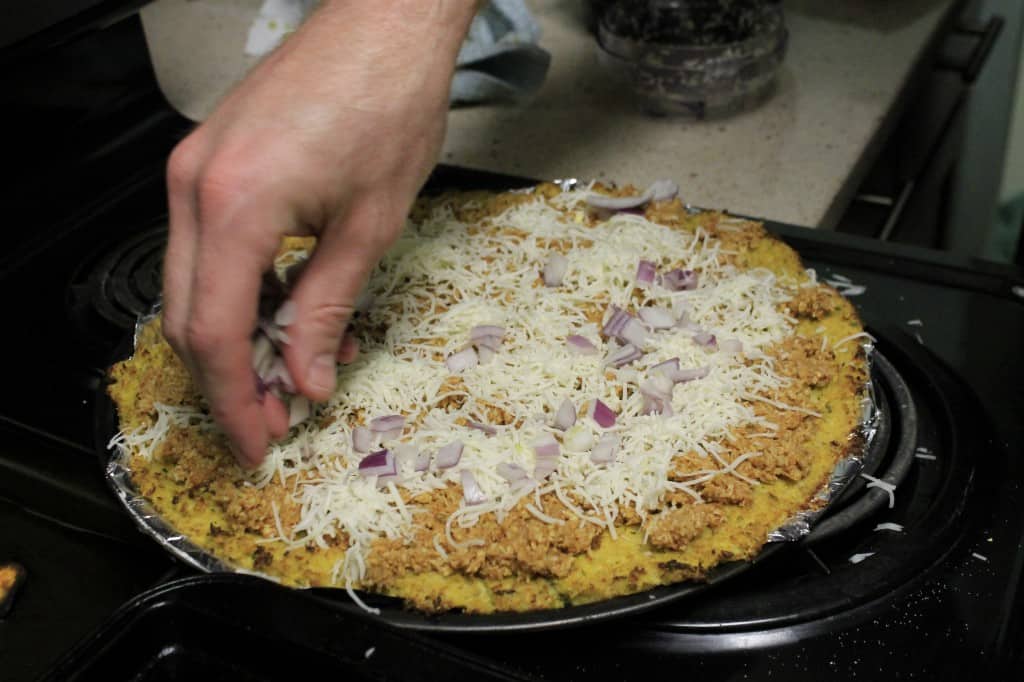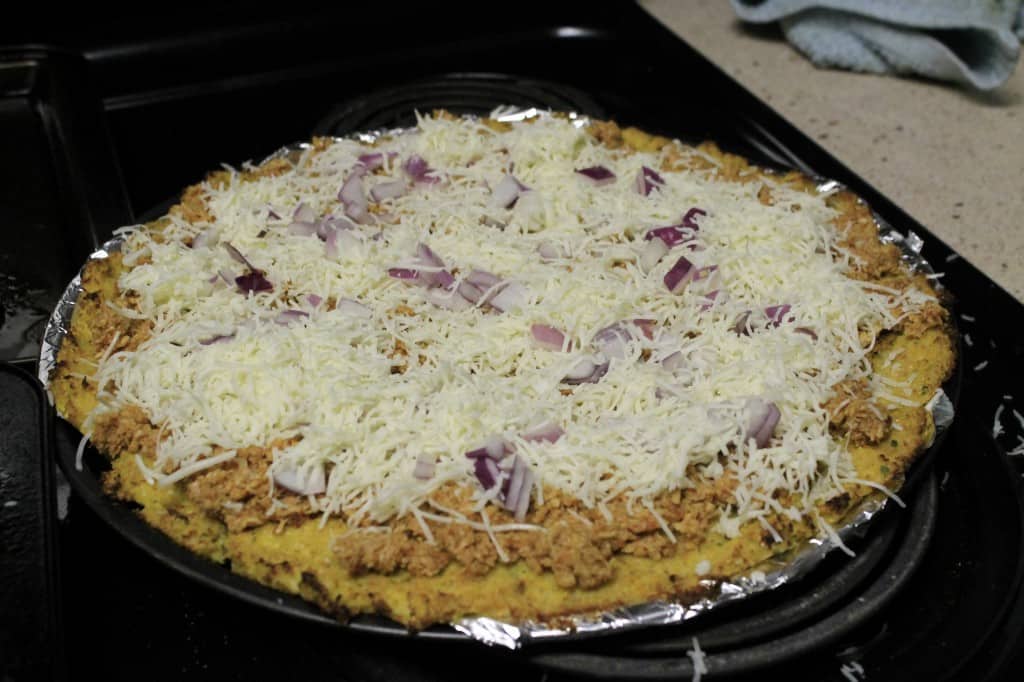 Bake again for 10 – 15 minutes.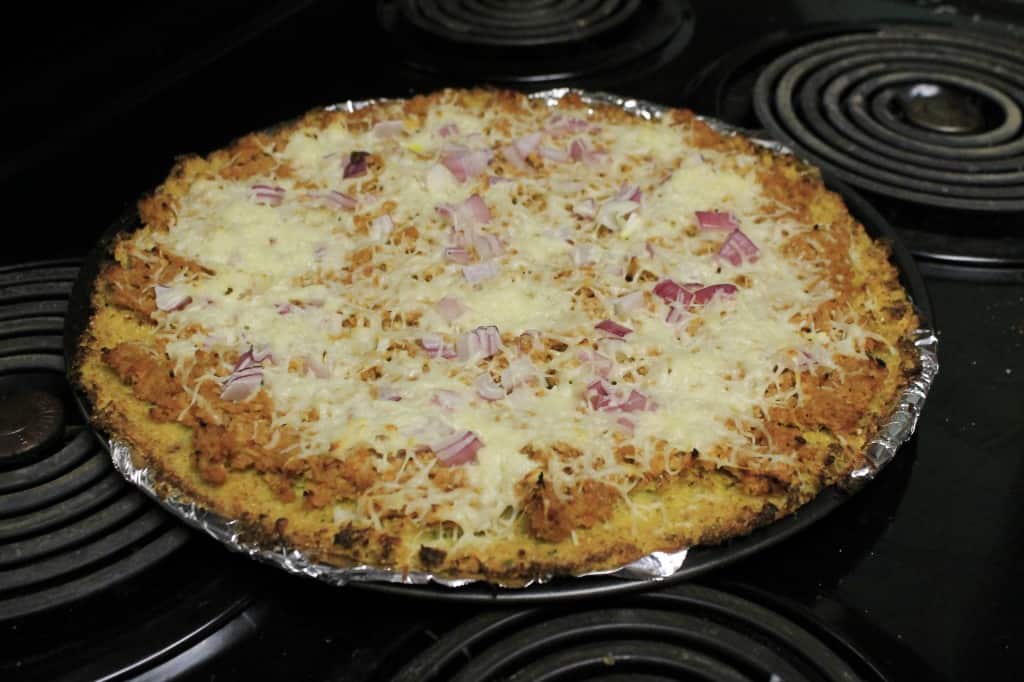 Slice & enjoy!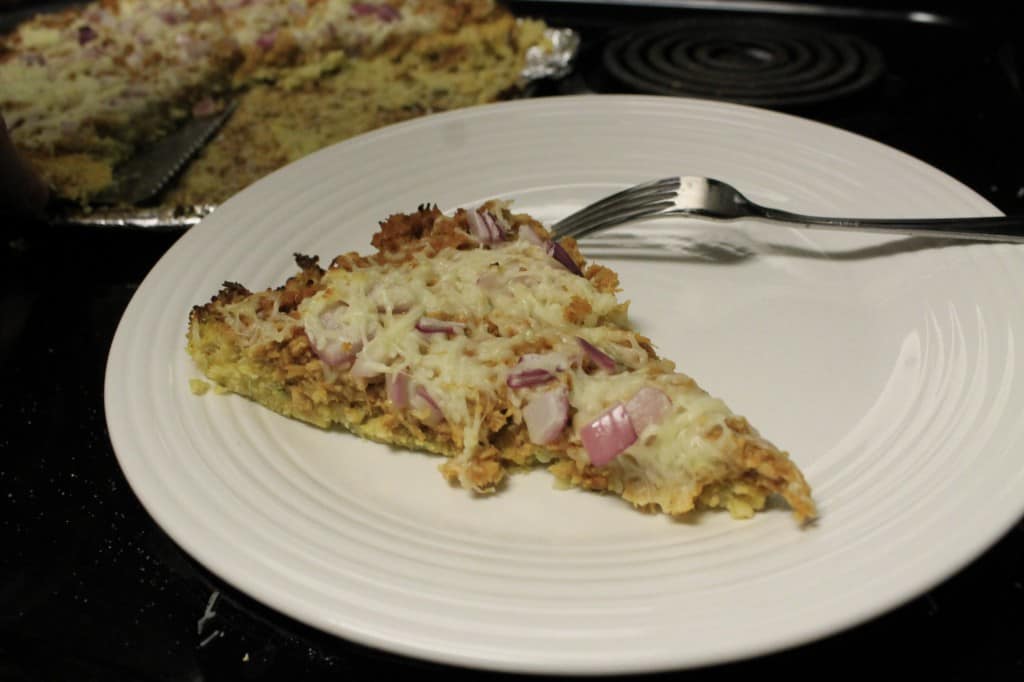 Here's what we would do differently if we were to make it again:
Don't use tin foil. It got stuck really, really badly.
Add extra BBQ sauce. The crust is kind of dry without it.
Add extra veggies! The crust is not crunchy so I'd add crunchy veggies like red pepper, and onions.
Overall, this pizza was ok. The flavor was fine, it mostly tasted like garlic and BBQ sauce. My biggest problem was that the crust didn't get crunchy. So, it didn't really feel like pizza. You couldn't pick it up. Otherwise, it was great and felt pretty healthy!