Want to make a Christmas tree for your porch or yard? Here are a ton of DIY outdoor Christmas tree ideas!
I love decorating our yard for Christmas. Whether you like lights, characters, or garlands, there are so many options!
One charming addition to any holiday yard decor is an outdoor Christmas tree.
This might mean actual Christmas trees – real or faux – or perhaps a wooden Christmas tree!
Today I wanted to chat about DIY Christmas trees that you can make for your porch or yard holiday decor!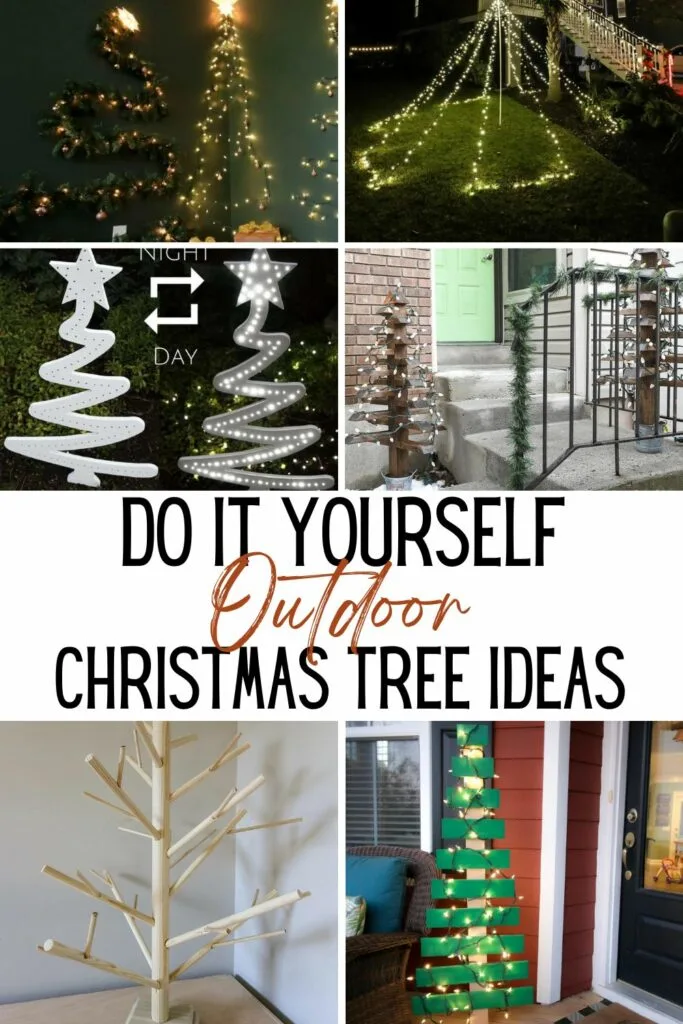 Choosing the Right Location
When you are adding a Christmas tree to your yard, it is important to consider your outdoor space and pick the perfect location.
Do you want it visible from indoors? Visible from the street?
If there will be lights, you need to be close to an outlet or extension cord.
And, you want it to balance out the other decor in your yard. You can spread things out for an even look or cluster decor together for more impact in one spot!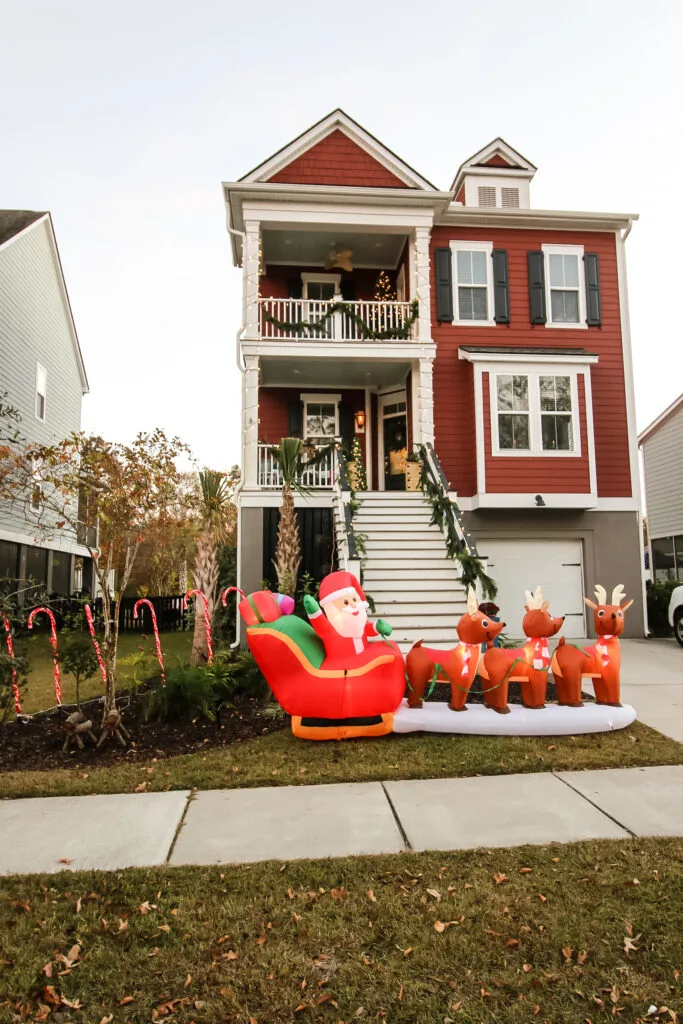 Safety Tips
Let's remember to be safe this Christmas!
Be careful when you use lights and don't plug two extension cords into each other. Always check that your extension cords are in good condition and not frayed.
Secure your outdoor tree with stakes or zip ties so it doesn't fall over or blow around in the wind.
Consider if your tree needs to be protected from the elements. If it will be exposed, make sure it is water resistant and protected!
Check your tree regularly for damage and any safety concerns.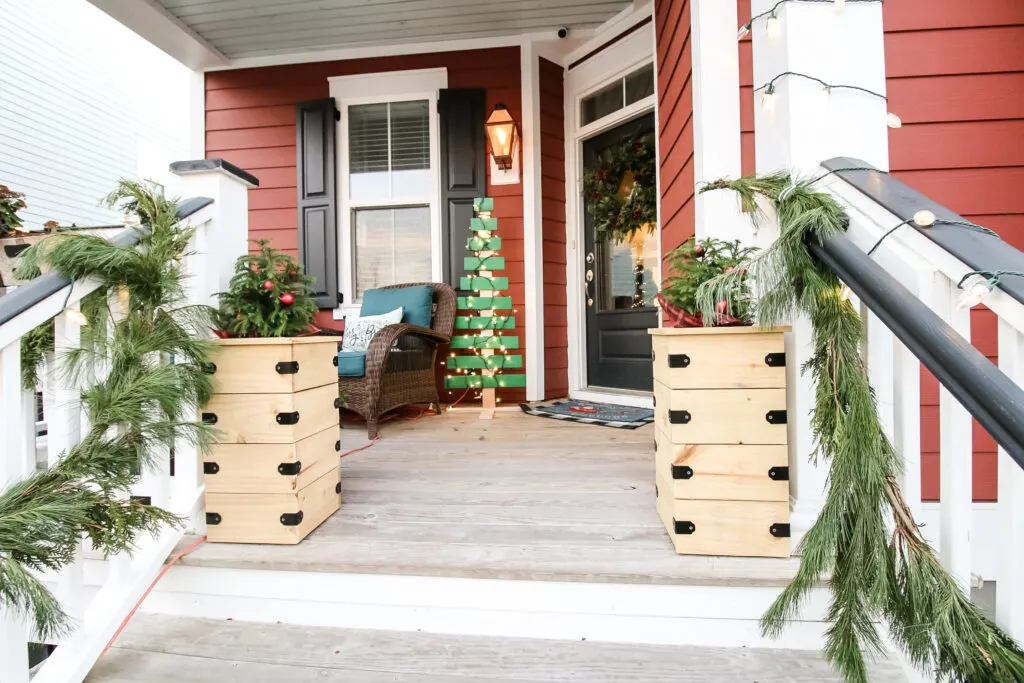 DIY Outdoor Christmas Tree Ideas
Here are some specific tutorials for how to make DIY outdoor Christmas trees!
DIY Outdoor Christmas Tree Ideas
Want to add a Christmas tree to your outdoor holiday decor? Here are a ton of DIY Outdoor Christmas Tree Ideas!
What's your favorite outdoor Christmas decor?