Art can be extremely expensive. Not a knock on art prices, because artists work extremely hard at their craft and they deserve to be paid. But every new homeowner needs to fill the walls of their home. One way to do that is to DIY art for around your home. You might not think you're the best artist in the world, but you're probably better than you think.
DIY Art for Around Your Home
The main expense when creating your own art and paintings in your home is often the canvas. A large wall needs a large canvas or a lot of smaller prints on it, and large canvases are expensive. But art and craft supply stores are always having huge sales, and usually have coupons, so must make sure you watch out for those. When we used paint and molding to extend our fireplace to the ceiling, Morgan painted a seascape on a huge canvas that stretched the entire width of the fireplace. The blue matches our furniture and our vibe.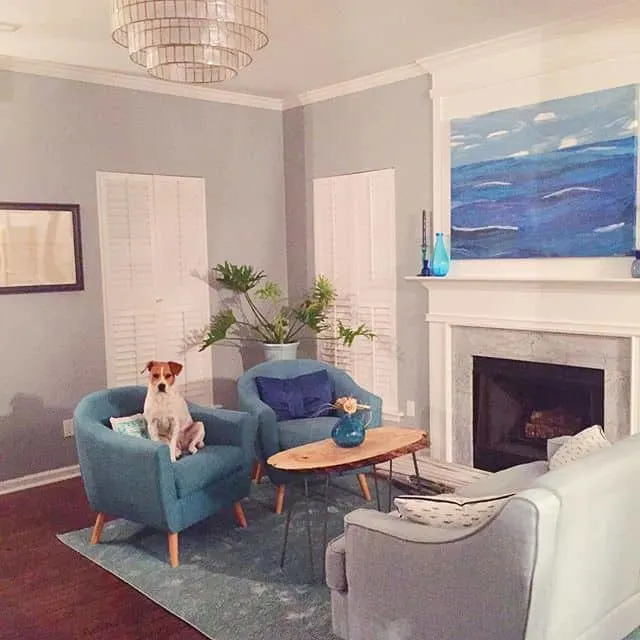 Morgan also painted two pictures for our half bath after we did the entire room for the $100 challenge a couple seasons ago. These were smaller canvases that she printed smaller scenes on, but they are beautiful depictions of areas around Charleston.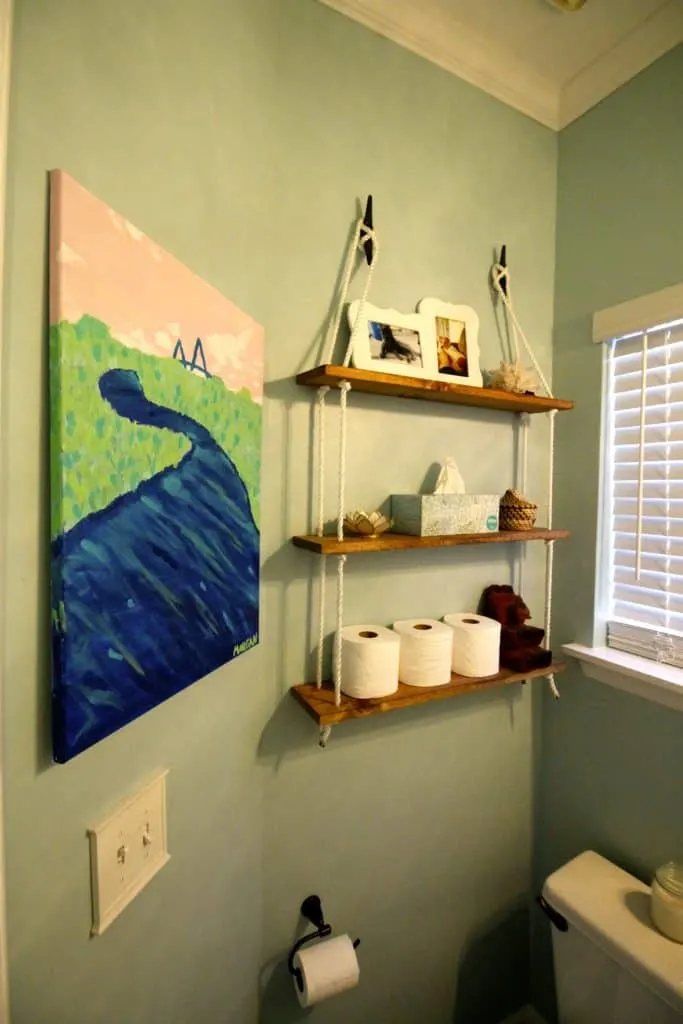 One more shout out to Morgan's canvas art skills were an anniversary present she gave me when she painted a recreation of our wedding ceremony, right down to the beards on my groomsmen.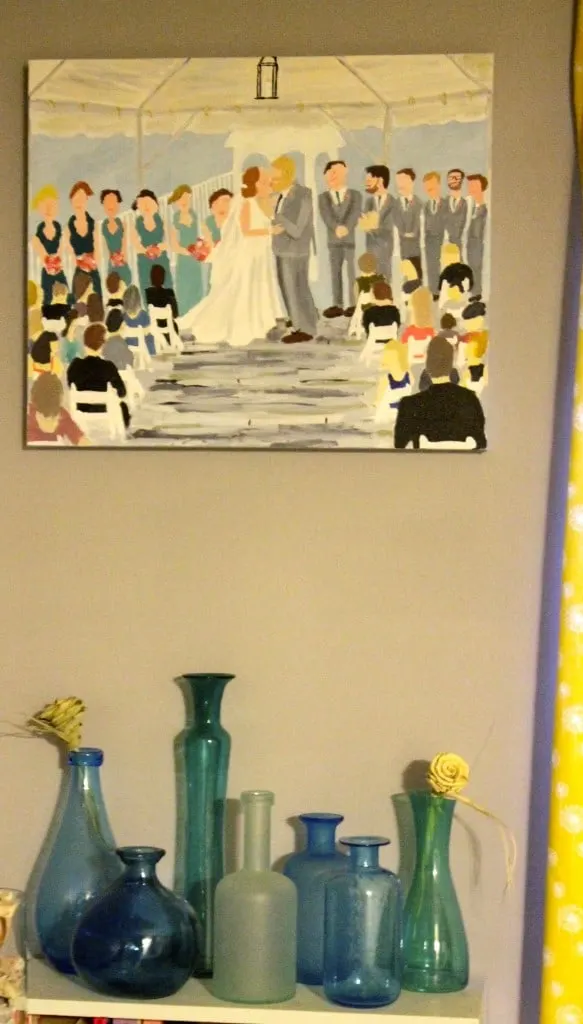 Another way to DIY art for you home is to paint on wood. Wood provides beautiful natural grains and if you trace the grain on the wood with colors from around that room or you home in general, it ties everything together and looks incredible.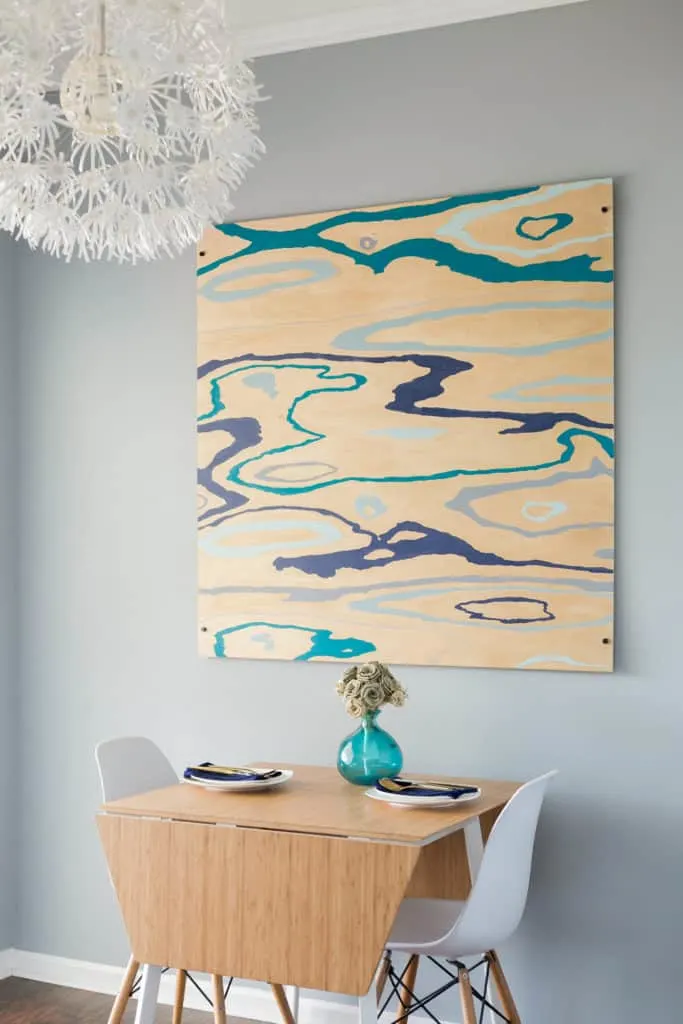 It's easy to DIY art for around your home and it will save you a ton of money. Plus, art is fun and honestly it feels pretty good when someone walks into your house and says, "I love this!" and you can tell them that you made it. Most people wouldn't dare try, so step out of your box and DIY some art for your home!