One thing that I knew from the start of wedding planning was that I didn't want a traditional wedding cake, I wanted cupcakes! I love baking and eating cupcakes. I think that they are fun and delicious. Since our wedding food is going to be in stations around the venue, a cupcake station will fit right in. People can choose what flavor they'd like, and grab one or a few.
In Charleston, when you want cupcakes, you go to Cupcake. Go figure. Cupcake is a bakery with two locations in the Charleston area that specializes in, you guessed it, gourmet cupcakes. You know, the cupcakes with more icing than cake? In delicious and amazing flavors? Oh yes, we know.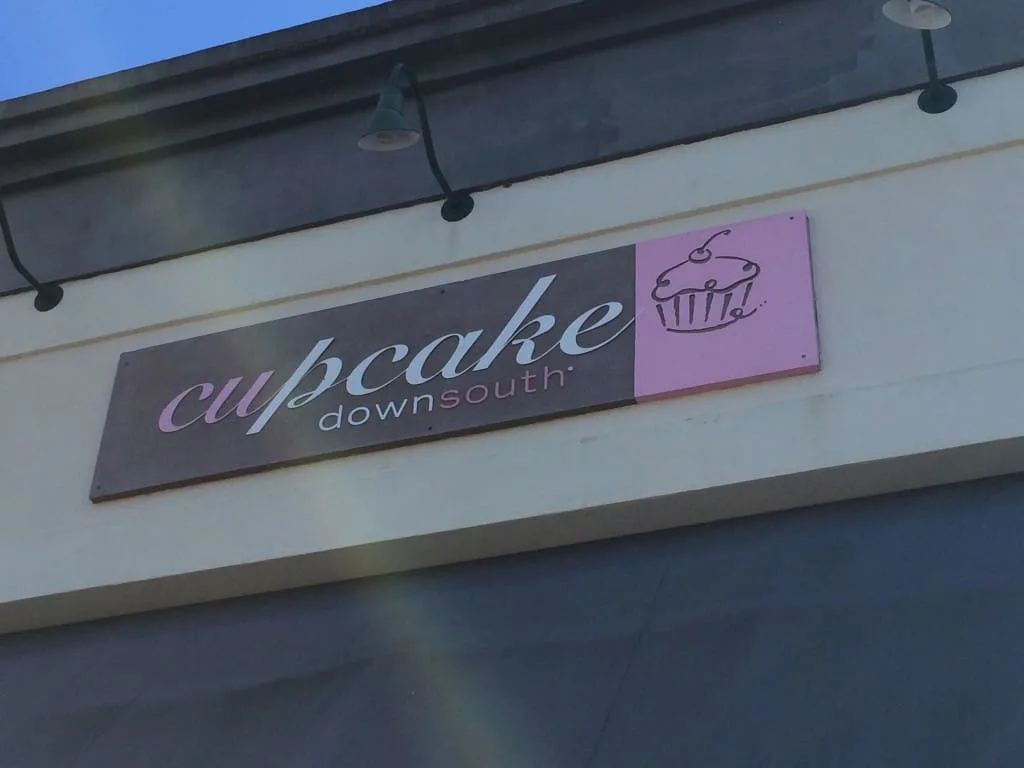 We were so excited to have a tasting at the Belle Hall location on Saturday. Sean talked to the events specialist, Maleia, and pre-selected six flavors of cupcakes to try: Bourbon Pecan Pie, Chocolate Peanut Butter, Lemon Blueberry, Praline, Salted Caramel Chocolate, and White Chocolate Raspberry.
We planned to order 8 dozen regular cupcakes (2 dozen each of 4 flavors), 6 dozen mini cupcakes, and one jumbo cupcake for slicing.
The tasting was great. We sat at a table in the back of the shop and tasted cupcakes while Maleia talked about logistics. They are able to deliver the cupcakes for a $50 fee. That was a relief. They will also set up your display for an additional $50, but we wanted our coordinator to do that.
Let's jump to the actual cupcakes:
First up was the bourbon pecan pie. This was a pecan vanilla cupcake with a bourbon frosting and a cluster of candied pecans on top. The flavor and the crunch were really nice, and the pecan lended a lot of southern inspired flavor.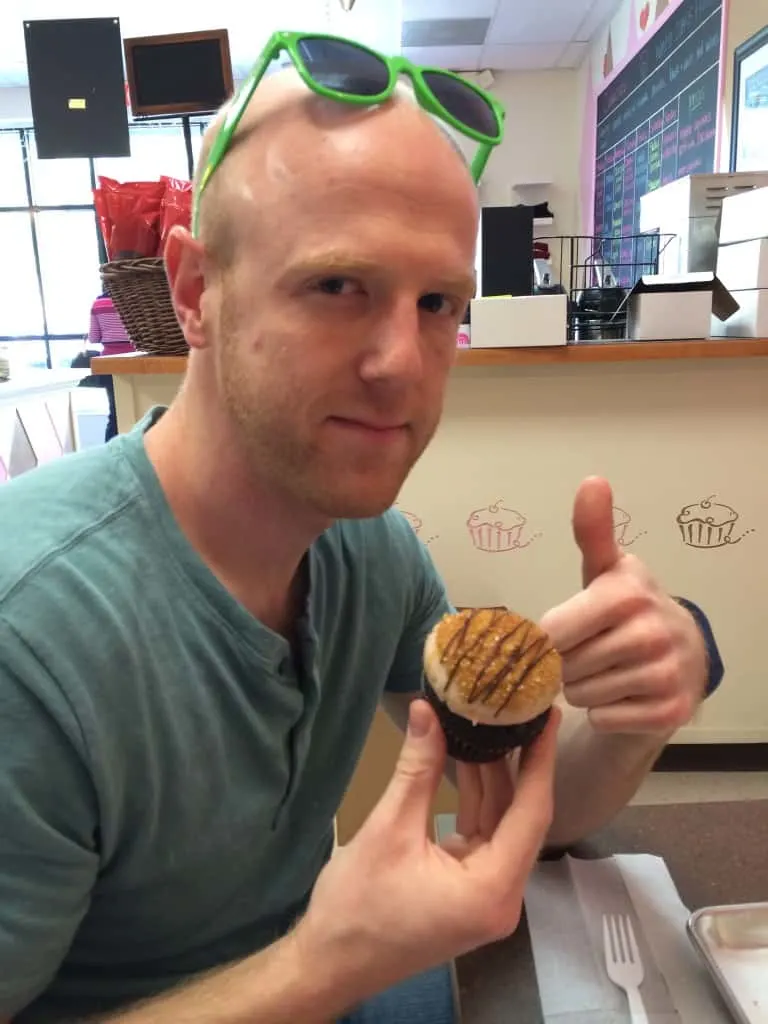 Next, we tried the praline flavor. I was excited to incorporate the Charleston praline flavor into our wedding. This was actually the same cupcake as the bourbon pecan pie, just with vanilla icing and one pecan. Sean wasn't impressed (after the bourbon pecan pie one right before it) and immediately said which one he preferred.
Next came the lemon blueberry. We knew that it would end up between this one and the white chocolate raspberry for our "fruity" option. I'm normally not huge on lemon, but this had a nice light and fresh flavor. Some cupcakes are very rich, but this was easy to eat. The fresh blueberries in the bottom added the perfect amount of sweetness.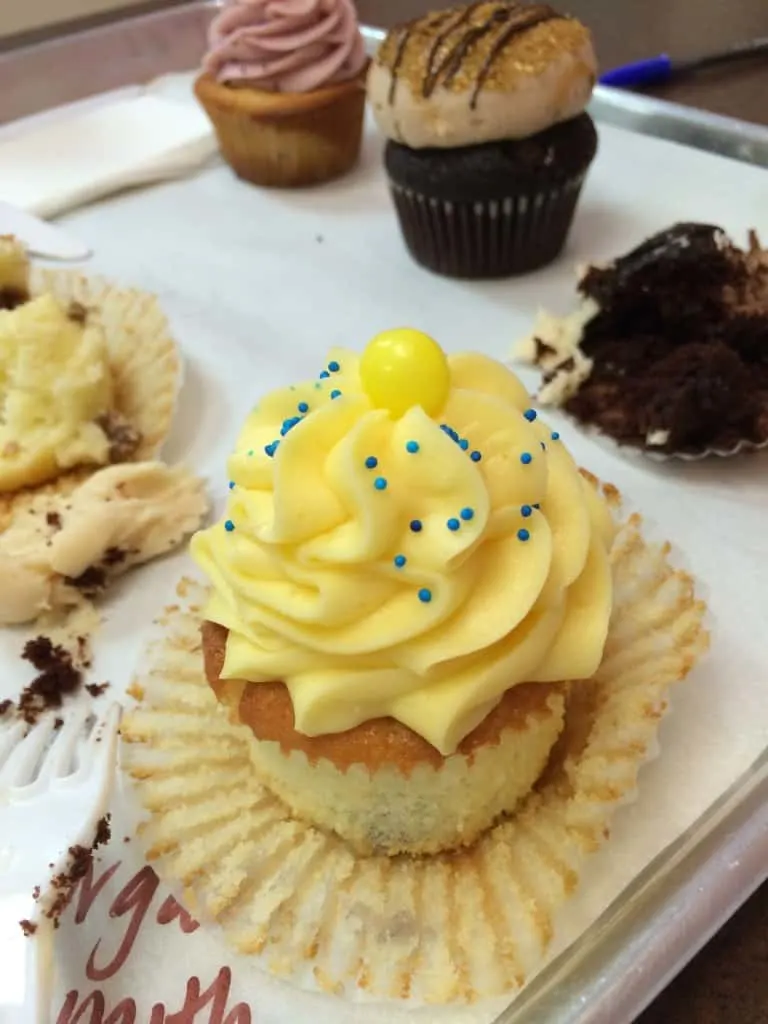 Then, we tried the white chocolate raspberry cupcake. We were less impressed with the flavor. Maybe the white chocolate took over, but you really didn't get a pop of raspberry like I wanted. That made it easy to pick the lemon.
After that, we sampled the peanut butter chocolate cupcake. This was by far my favorite. You can't really beat the peanut butter + chocolate combo in my book, and this cupcake did not disappoint. It was a chocolate cupcake with peanut butter icing, topped with a mini peanut butter cup. Literally, heaven. This will probably be the only thing I eat at the wedding, and I'm OK with that!
Finally, we had the salted caramel cupcake. It was the prettiest, in my opinion. It was also delicious – a chocolate, chocolate chip cupcake, topped with caramel icing and sea salt. Once again, a must have.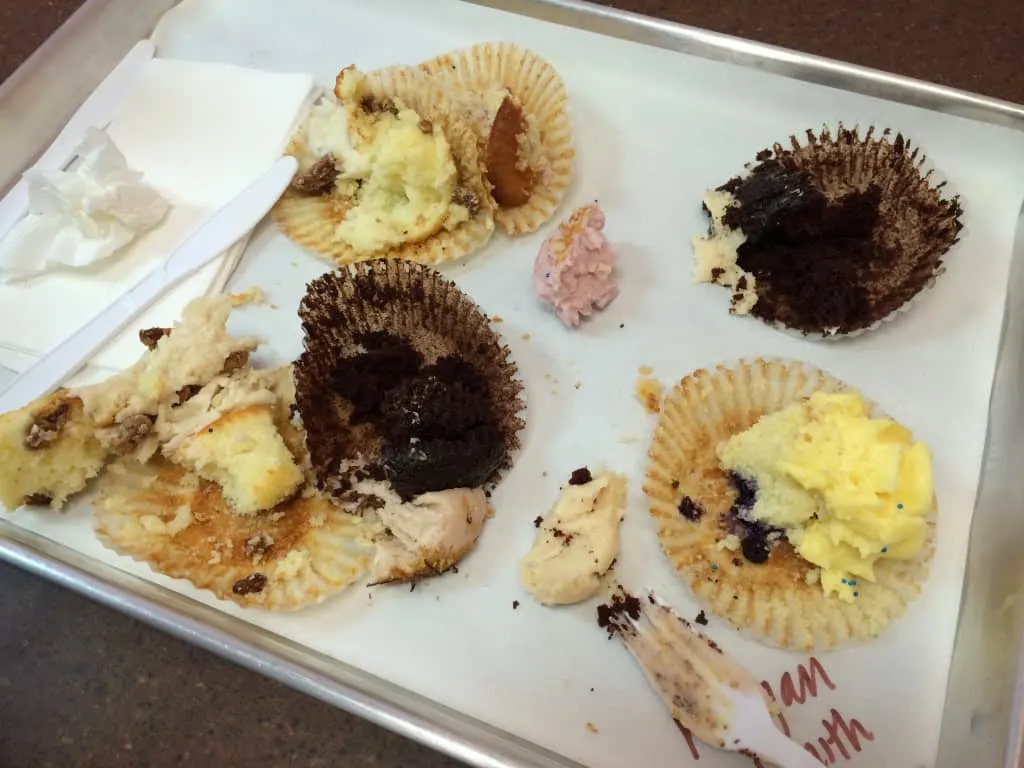 After we demolished the cupcakes.
She also showed us a variety of sprinkles that they have available. They seriously have every color in the rainbow. I described our beachy teal color scheme and she came back with the perfect selection. Certain cupcakes have set toppers (like the pecans below) but others can have lots of sprinkles.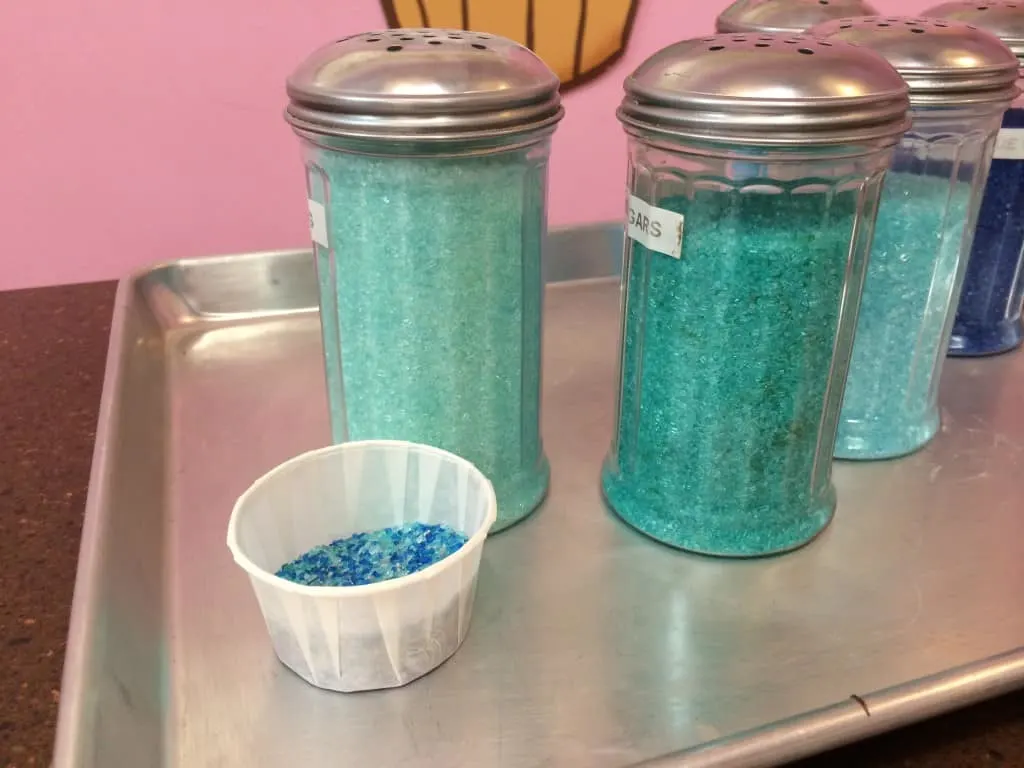 For our 105 person guest list, we decided to order 2 dozen each of the chocolate peanut butter, salted caramel chocolate, lemon blueberry, and bourbon pecan pie cupcakes. We also ordered 3 dozen each of the mini vanilla and red velvet cupcakes. These will be topped with white icing and our special sprinkle mix. Finally, we got a red velvet mega cupcake to go on top. You can have the mega cupcakes fully frosted to look like a cake, but I wanted it to look like a cupcake, so only frosted on the top. However, we are getting one poof of icing instead of a swirl, since we have a cake topper! This mega cupcake will also have sprinkles.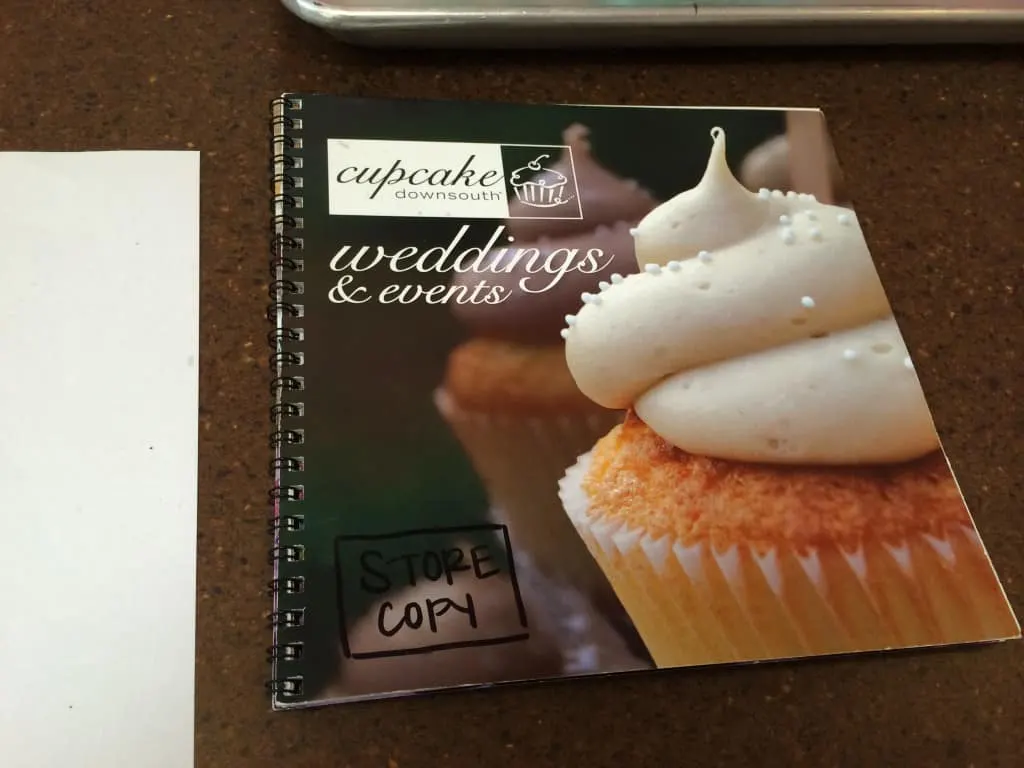 Our total cost for cupcakes and delivery was just under $500. So, while it's not exactly free, it's way less than the cost of a standard wedding cake for 100 people.
I think that we will have tons of delicious cupcakes and am so excited to see them on display at our wedding. Sean has built an amazing display… I can't wait to share it!