One of my favorite things about my Cricut Maker is the fact that Cricut is constantly coming out with new blades and attachments that work with it.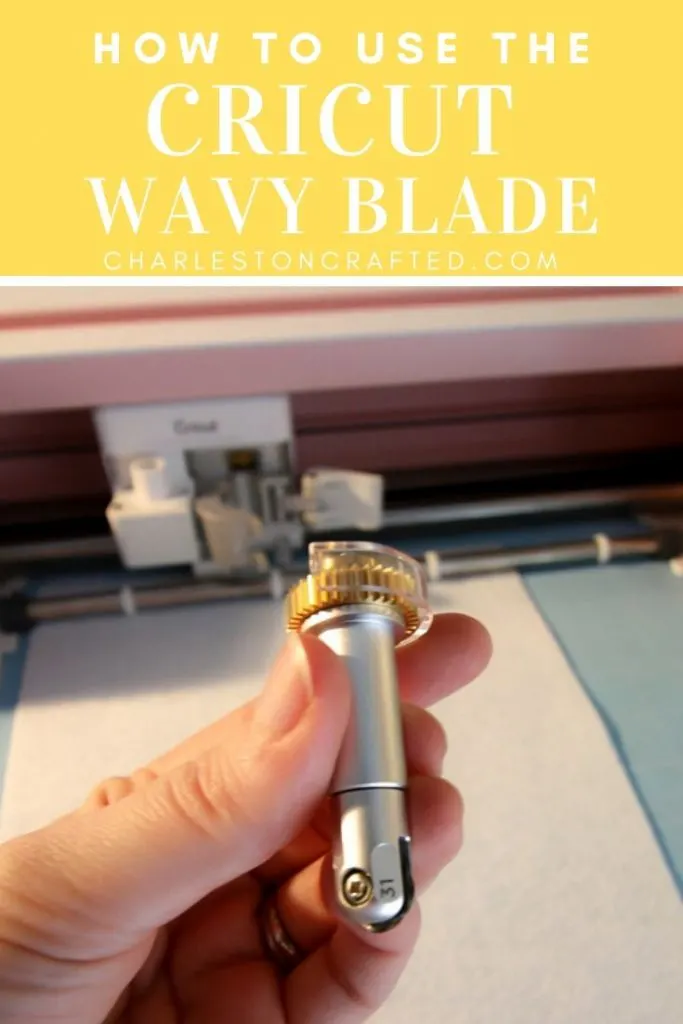 Deciding between the Cricut Explore Air 2 and the Cricut Maker? I compare both machines in this article.
However, keep in mind that the wavy blade will only work with the Maker!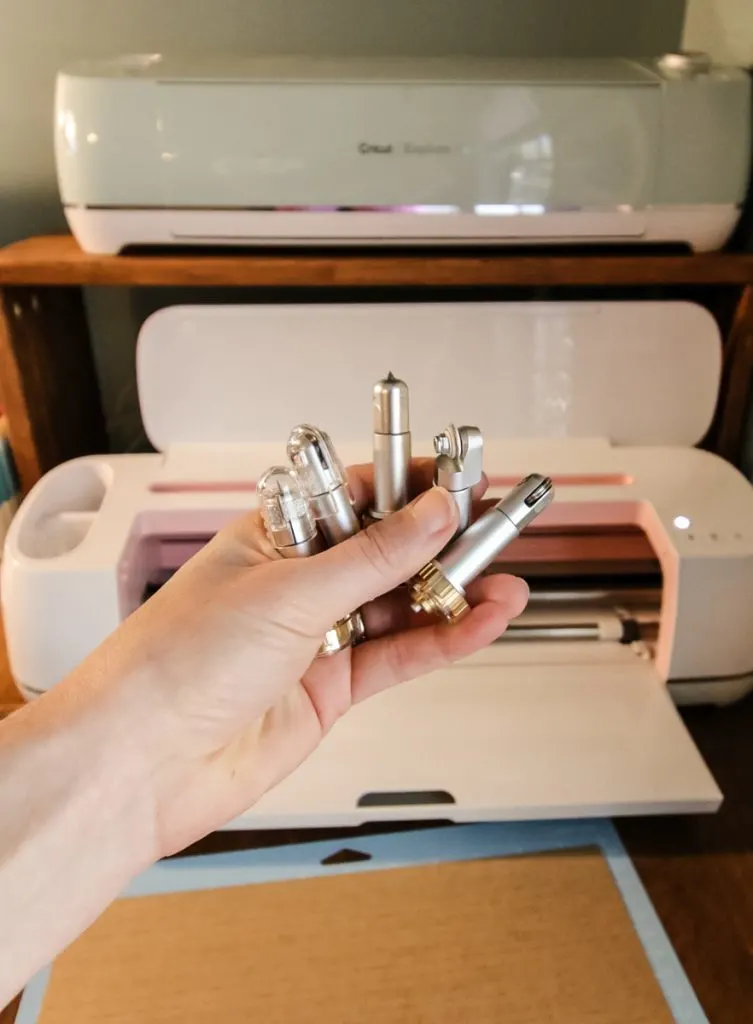 The Cricut Wavy Blade
What is the Cricut wavy blade used for?
The wavy blade is a fun new blade from Cricut that allows you to easily cut materials with a sort of wavy, zigg-zaggy pattern.
The Cricut Maker Wavy Blade makes it easy to add a whimsical wavy edge to any design.
It is really a rotary blade with a scalloped pattern to it. This makes it great for cutting fabrics and other materials.
Do you know those crafting scissors that would cut a zig zag or wavy pattern on paper? That's what the wavy blade is – but with the power of the Cricut design software!
If you are looking to cut thin materials with an interesting, wavy pattern, the wavy tip might be exactly what you are looking for!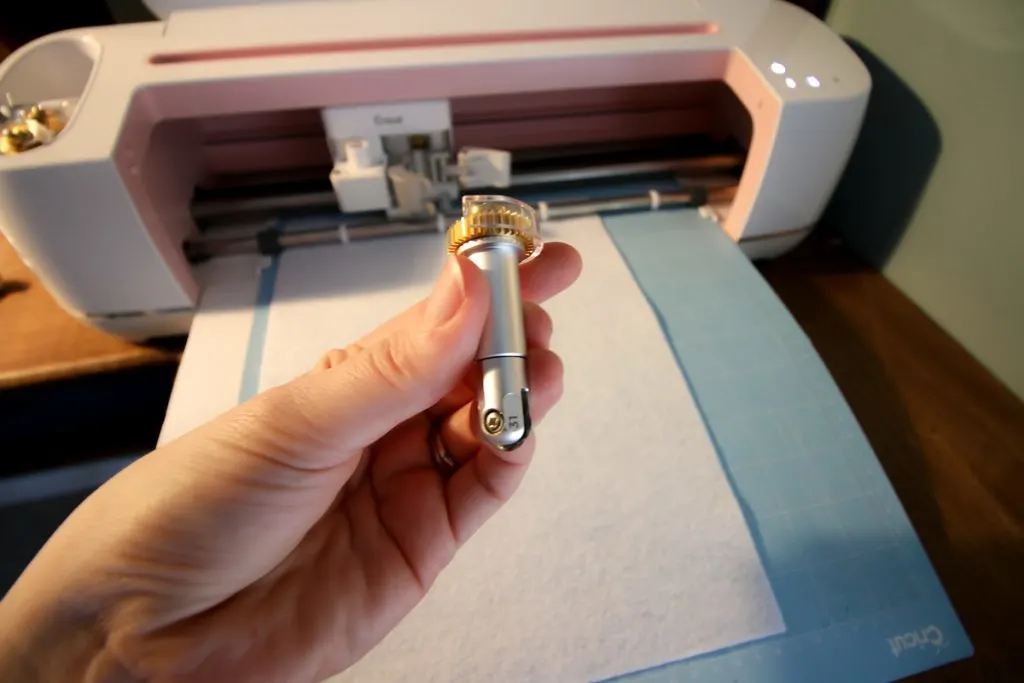 Where do I buy the wavy blade?
I prefer to buy all of my Cricut gear from Amazon, but you can also buy it from Cricut directly, or at craft stores like Michael's.
You can buy the wavy blade as just a tip to swap onto your other blades or as a whole tool with the quick swap housing.
Quickswap housing makes buying lots of new blades more affordable.
You can track that the Wavy Blade tip is labeled with a 31. However, it is also easy to visually see that the blade is wavy shaped.
Buy the entire tool or just the tip on Amazon here.
If you buy the wavy blade as a complete tool, it will come with a clear plastic protective cover for storage. That pops off easily for use.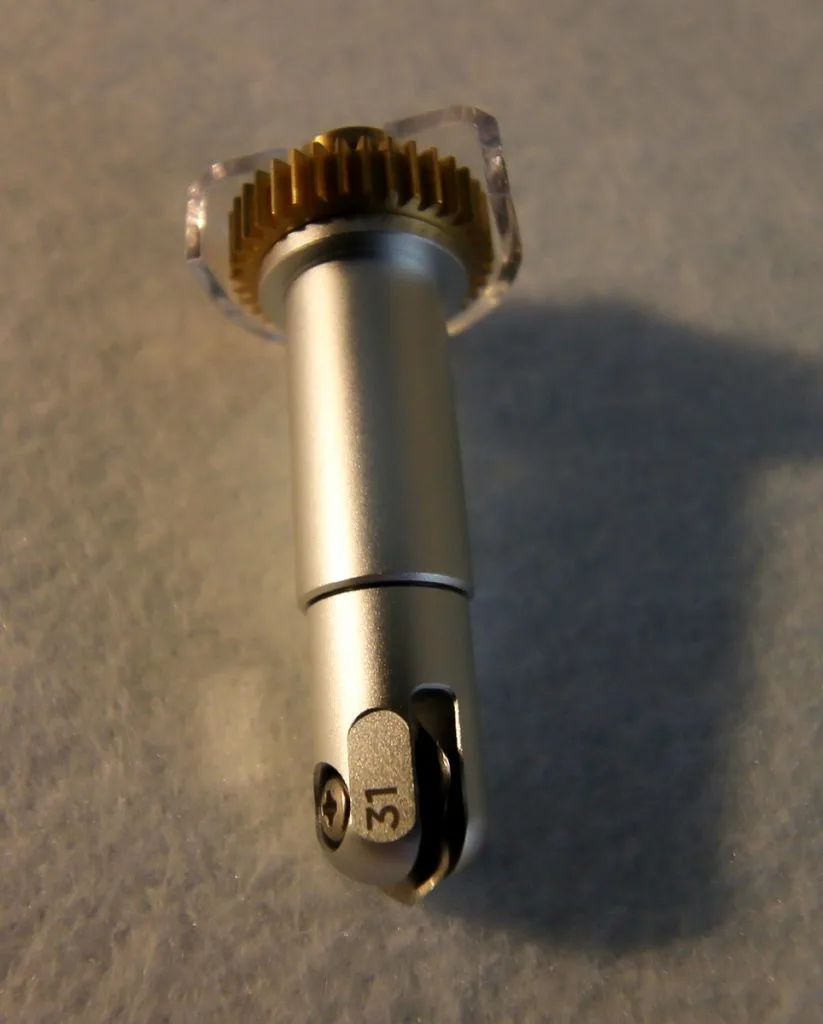 Putting the Wavy Blade into your Cricut Maker
The wavy blade goes into the tool spot on your Maker – which is the spot on the right.
Cricut Design Space will prompt you to add the wavy blade if you are working on a project with multiple tools.
What kind of designs work best with the Wavy Blade?
The wavy blade works best if you don't use it for any curves smaller than 3/4″. It's not great at cutting tight corners!
How to tell Design Space to make a wavy cut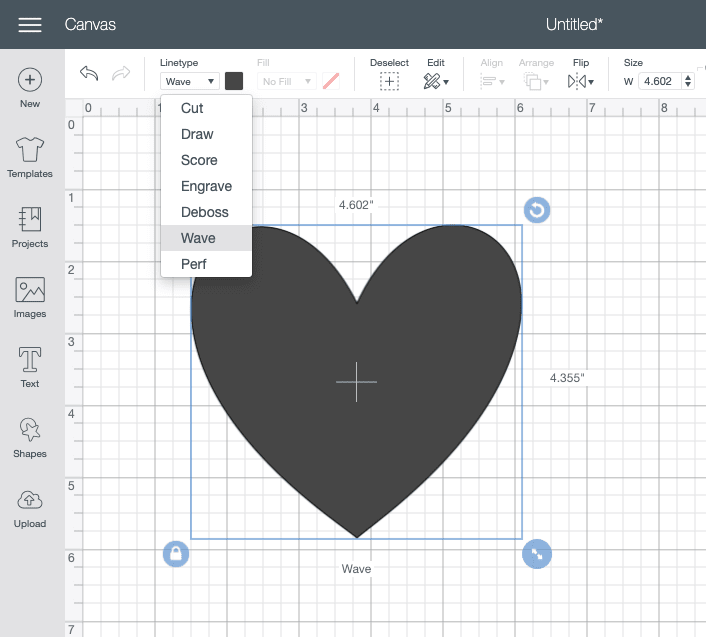 Cricut wave linetype
To tell Design Space to make a wavy cut, you will need to select your element (like the heart above), go to "linetype" and select "wave".
Then, proceed to make your project like normal. If you have non-wavy cuts, then Design Space will prompt you to swap blades when necessary.
What materials can the Wavy Blade cut?
Cricut has released the following list of materials as possible to cut with the Wavy Blade:
Acetate (foil and regular)
Adhesive Foil, Matte
Cardstock, Adhesive-Backed Glitter
Construction Paper
Copy Paper
Cotton (bonded and not bonded)
Craft Foam
Crepe Paper – Fine and Extra Fine
Duct Tape Sheet
Iron-On (all types)
Faux Leather (Paper Thin)
Felt (all types)
Flannel
Fleece/Plush
Foil Embossed Paper
Foil Holographic Kraft Board – Neon
Fusible Fabric
Genuine Leather
Glitter Cardstock
Heavy Cardstock – 100 lb.
Heavy Watercolor Paper – 140 lb.
Kraft Board
Kraft Cardstock
Light Cardstock – 60 lb. (163 gsm)
Light Chipboard – 0.37 mm
Linen
Medium Cardstock – 80 lb. (216 gsm)
Metallic Poster Board
Pearl Paper
Photo Paper
Polyester
Polypropylene Fluted Sheet
Poster Board (regular and foil)
Printable Fabric
Printable Vinyl
Shimmer Paper
Sparkle Paper
Sticker Paper
Tooling Leather 2-3 oz. (0.8 mm)
True Brushed Paper
Vellum
Vinyl (all types)
Washi Sheet
What if I want to use a different material?
Design Space won't let you choose the wavy blade and a material that is not on this list.
So, pick the material that is closest to the material that you are using. You might have to experiment to get it right.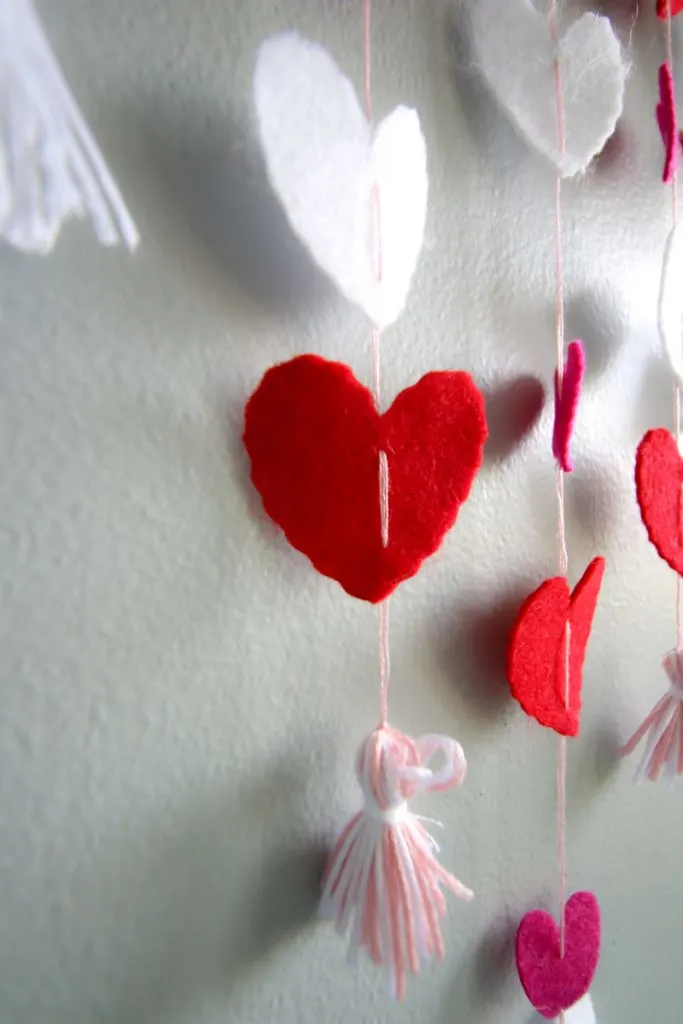 What are some uses for the Wavy Blade?
So why would you use the wavy blade? Well, there are a few reasons.
First of all, most obviously, you like the wavy look.
This could be for something like the backer of a valentine (kind of a doily look) or to give texture for something like a cactus.
Second of all, it can be used sort of like pinking shears when cutting fabric – in a way that might keep the fabric from unravelling as much.
Do I need a Wavy Blade for my Cricut?
Honestly, no. The uses for the blade are very specific and it seems like it would be infrequently used.
I am having a hard time coming up with any projects to even try it with!
I was excited when I saw it as a choice, because I love zig zags, but I don't know how practical it really is.
If you use a fine point blade, you can get the same wavy effect by designing waves and cutting with that. Just something to keep in mind!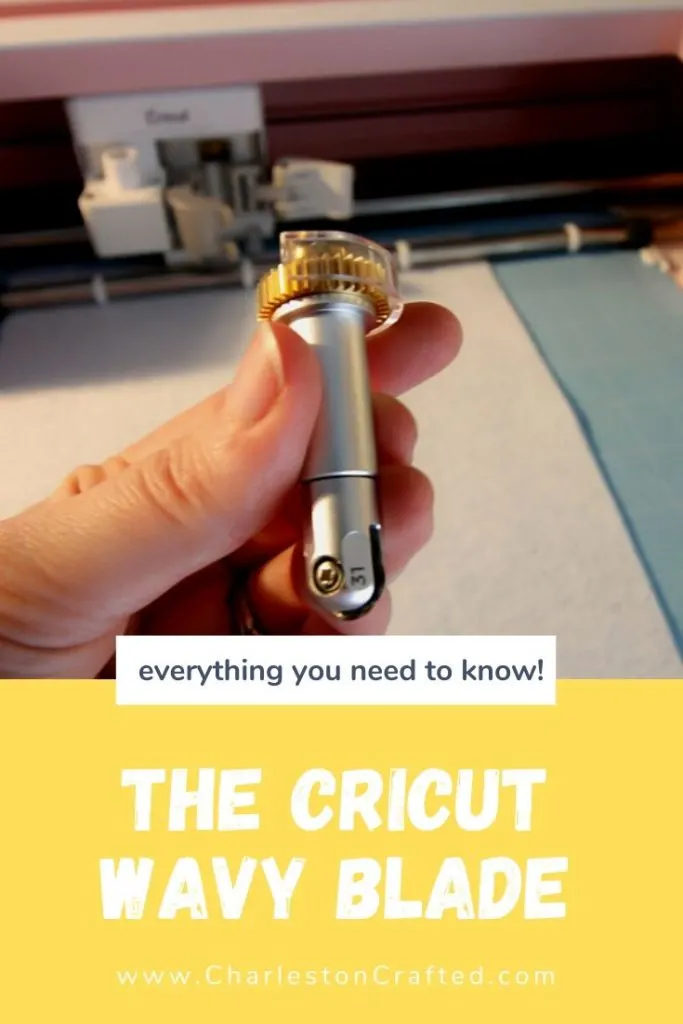 Wavy blade projects
I have gathered other blogger's projects using the Wavy Blade so you can get an idea for things that you could do with it. I hope that these ideas inspire you!
Cricut Wavy Blade Project Ideas
Do you have a Cricut Wavy Blade for you Cricut machine? Here are some ideas for projects that you can do with it!
I used the wavy blade to create the doily-look for these valentine's day hearts!
What other questions do you have about the Wavy Blade?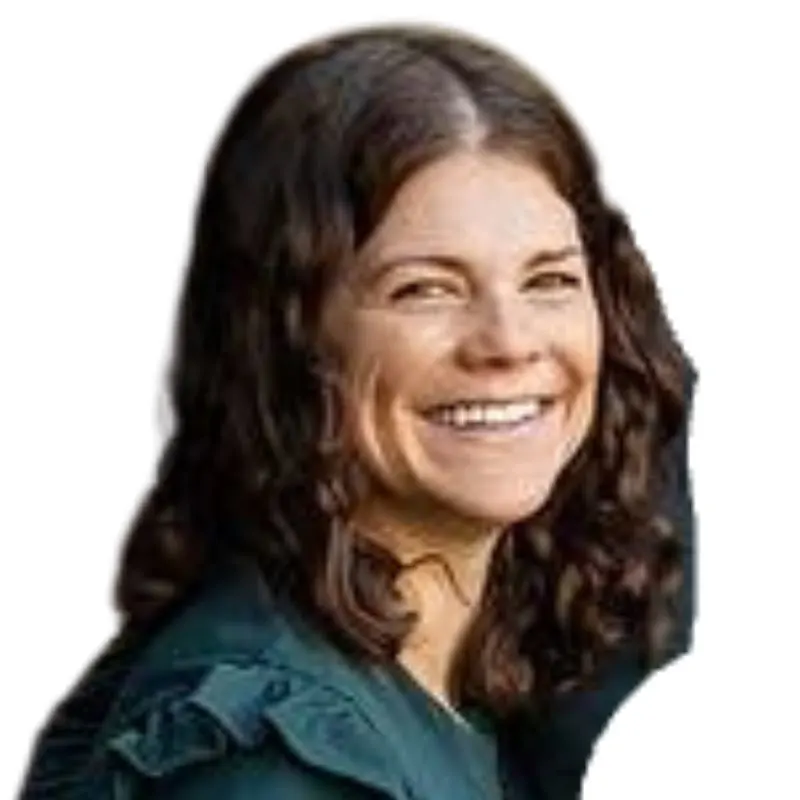 Hello, I'm Morgan, half of the creative force behind CharlestonCrafted.com! With a passion for DIY that dates back to 2012, I've transformed three homes and now I'm dedicated to helping others craft their dream spaces. Let's turn your house into a home together!