This is a sponsored conversation written by me on behalf of Cricut. The opinions and text are all mine.
I have really been sharing my love for my Cricut lately – it has come in handy on a lot of Christmas projects! I have even ended up with two Cricut cutting machines (read all about how the Cricut Maker and Cricut Explore Air 2 machines compare).
I have got lots of questions from y'all about my Cricut, how I like it, and if you should get one! So, I thought that today it would be fun to share five things that I love about my Cricut, to show you how fun and easy it is to craft with.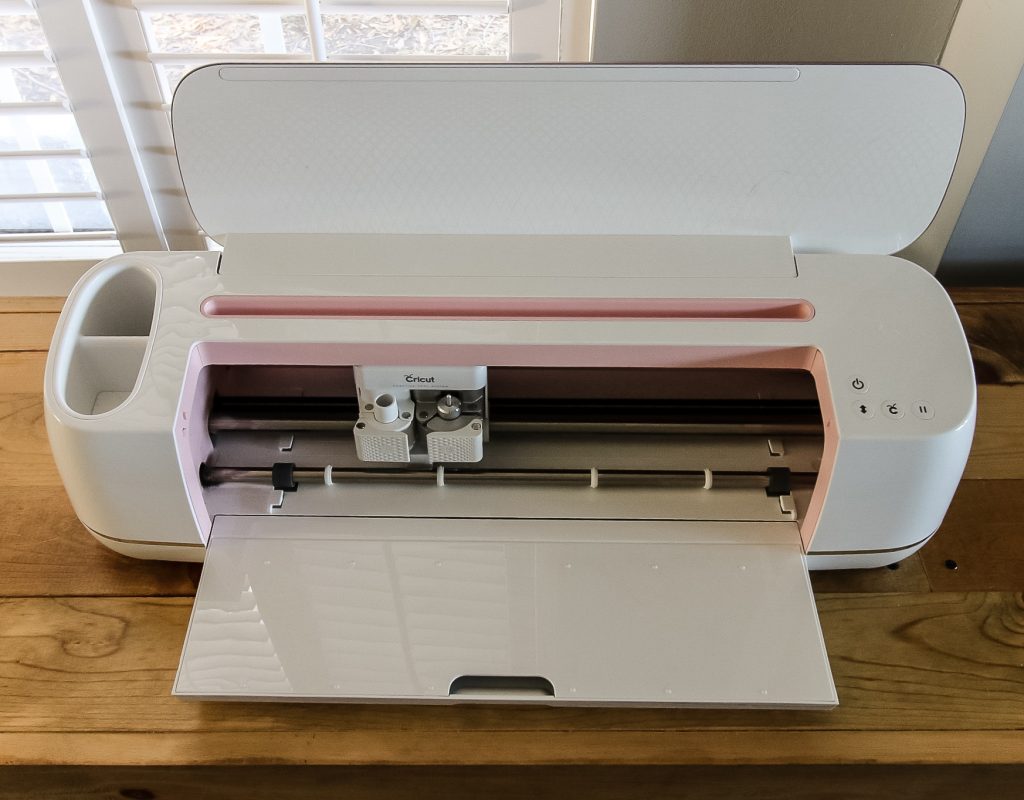 5 Things I Love About My Cricut Maker
There are so many things that I love about my Cricut machines, but here are some of their best selling features!
The Cricut Maker is the ultimate professional-level cutting machine. With its adaptive tool system, you can now cut 300+ materials from the most delicate fabric and paper to matboard and leather!
Like the Cricut Explore Air 2, you can cut cardstock, vinyl and iron on. But, with the QuickSwap capability, you can quickly switch between cutting, scoring, engraving, debossing, and other decorative effects.
Featuring unique cutting versatility, a huge library of design ideas, sewing patterns available instantly, and easy-to-use apps, the Cricut Maker delivers professional-level cutting performance that anyone can use!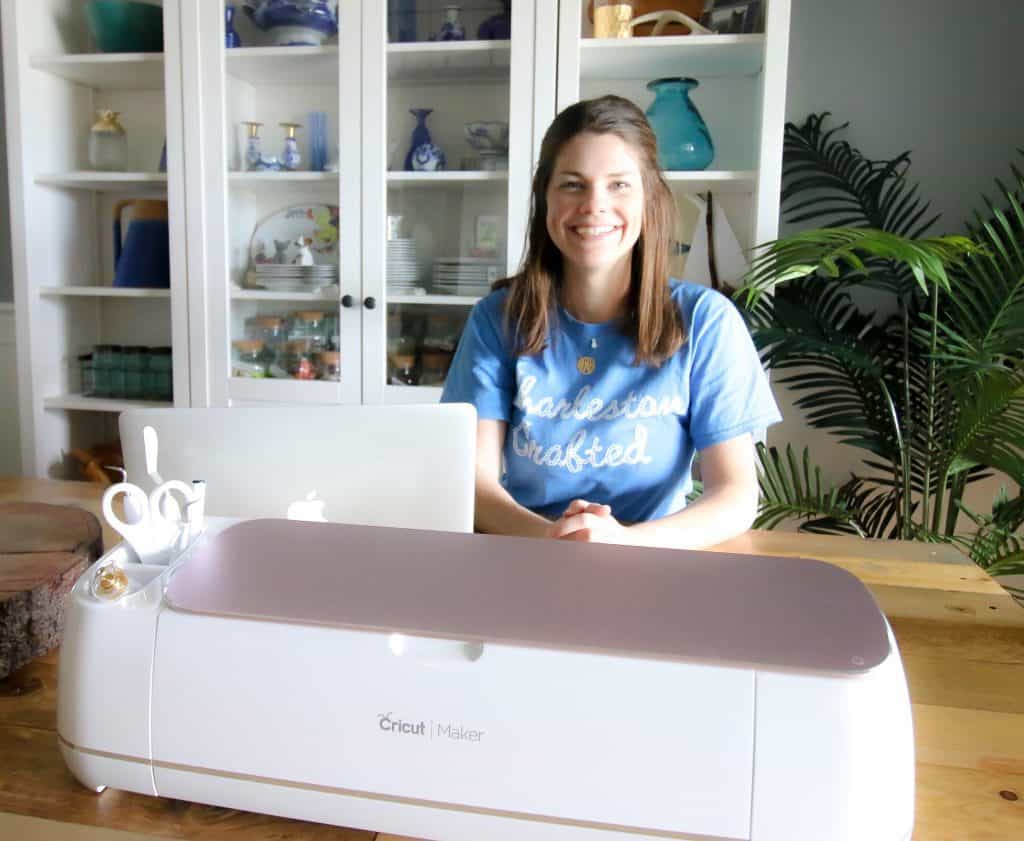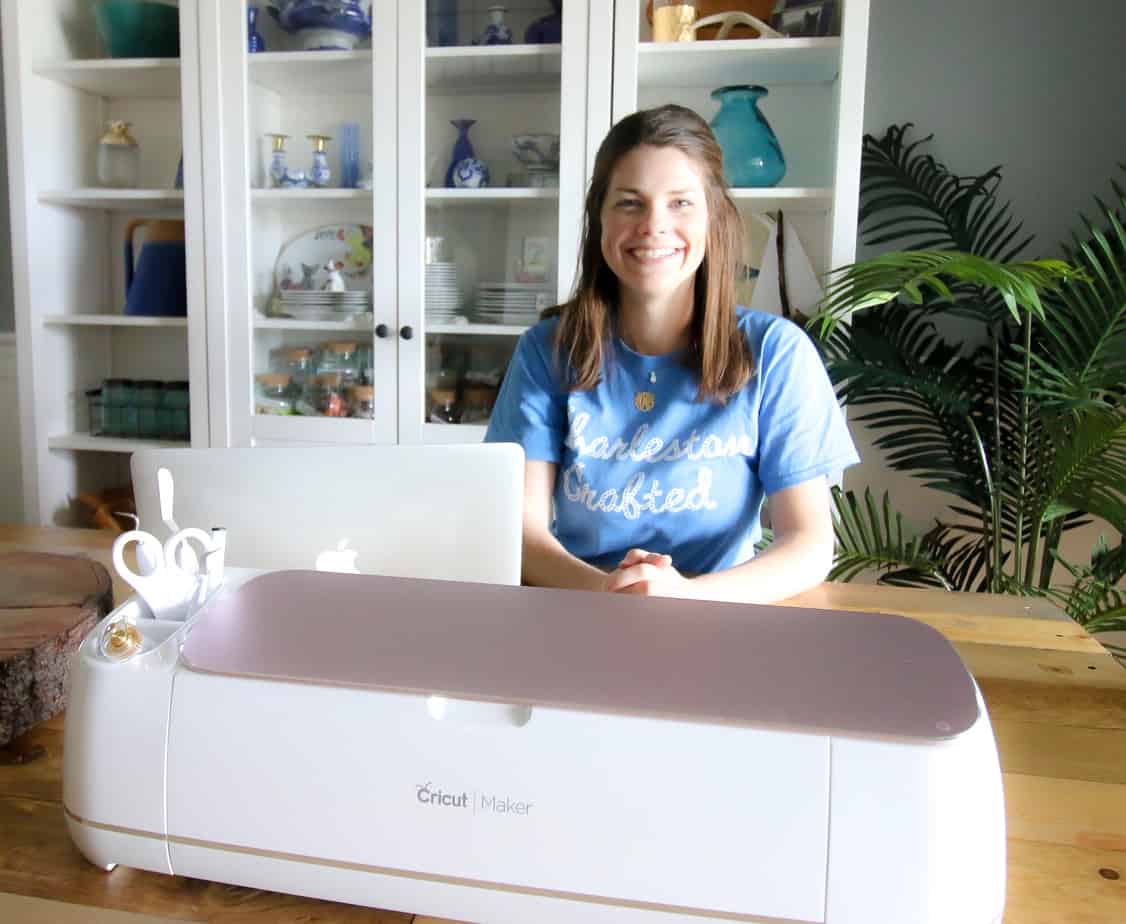 It makes my homemade crafts look professional
While I love to make things myself, sometimes you don't want them to look… like you made them yourself.
However, it's really hard to draw, write, and cut things perfectly. They usually turn out at least a little sloppy and imperfect.
My Cricut allows me to get perfect lines and text every time. No writing and erasing and writing again. No tracing against a window.
Just add the shape or text to Design Space, and "Make It"!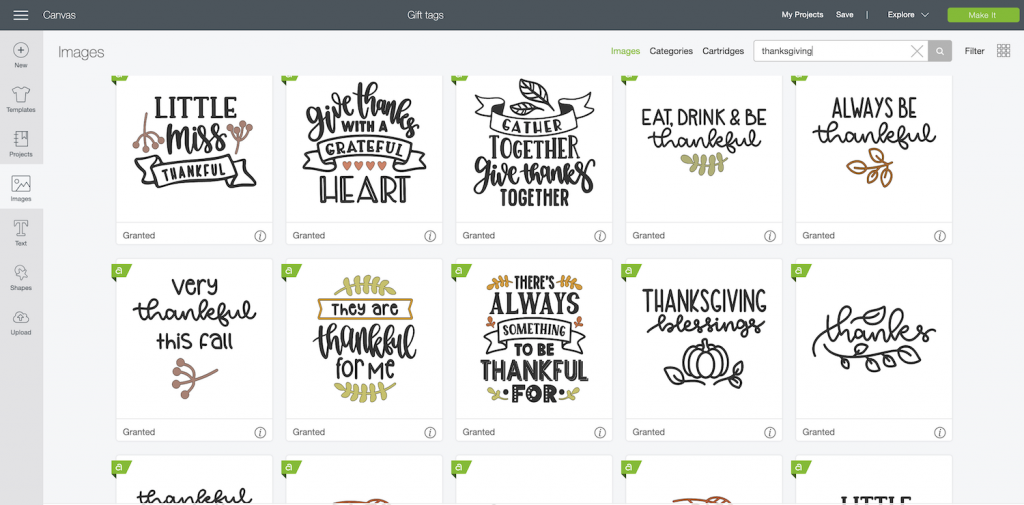 The ready-to-make designs are perfect for when I'm not feeling creative
Do you ever feel like making something but have no idea what you want to make? This happens to me all the time – I might want to make Luke a Thanksgiving shirt, for example, but not have any specific ideas for what to put on it.
Design Space is perfect for this. I can hop into the Image folder and search "Thanksgiving" and instantly there are TONS of beautiful designs, ready for me to cut and apply to my shirt.
Design Space has designs in a wide variety of styles, so you don't get the same old thing every time.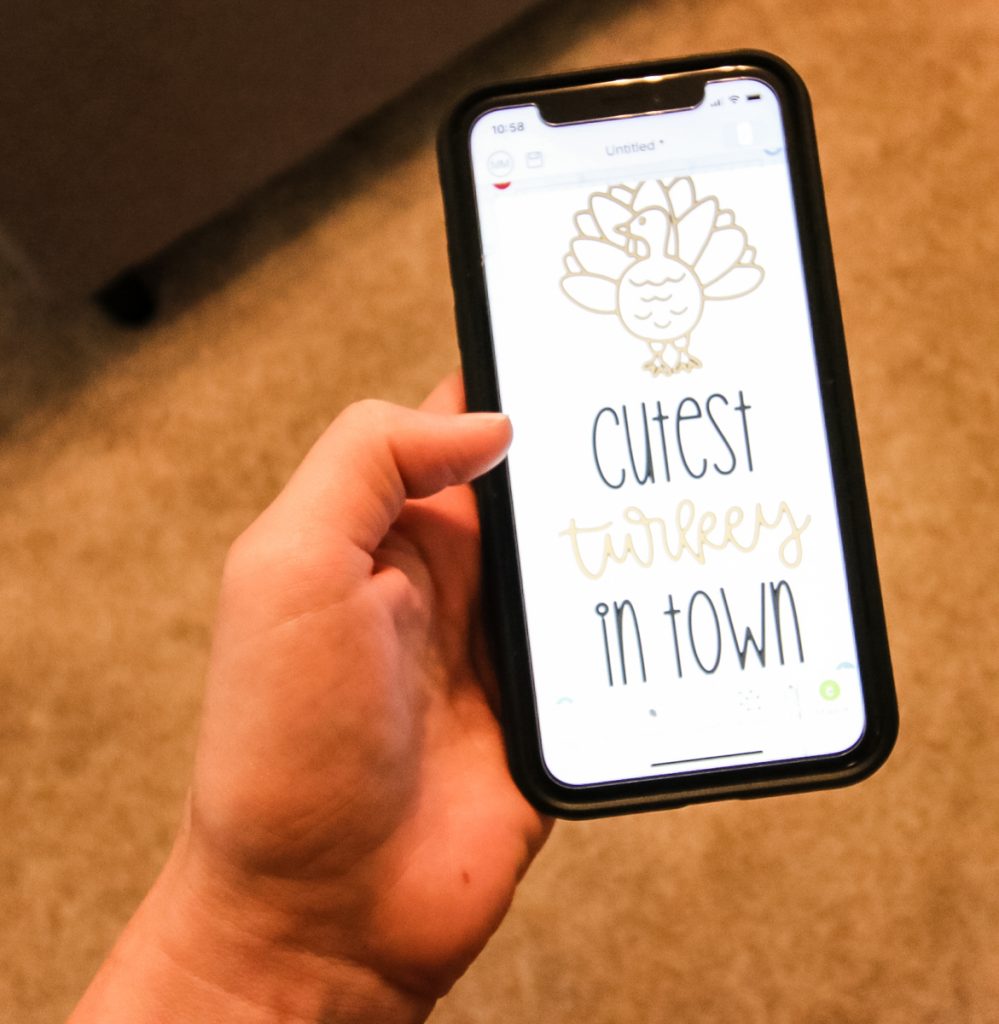 You can make designs on your computer, tablet, or phone with the Design Space app
That Thanksgiving shirt that I mentioned? I designed it on my phone while in line at the grocery store!
The Design Space app makes it super easy to mock up designs on the go. Simply save them and then make it as soon as you are home and ready.
Design Space also has on offline version, as well, so you could even work on your laptop in the car.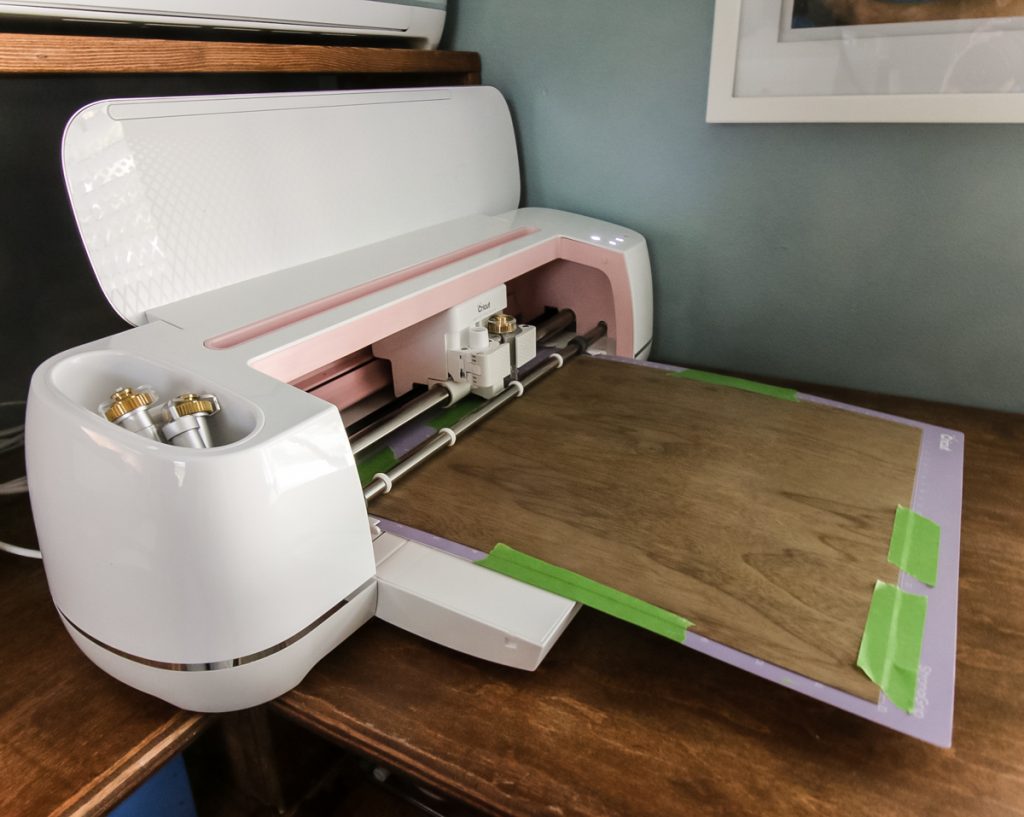 The Maker can cut so much more than paper
Cutting paper and vinyl is fun, but the Maker can do so much more! It can cut metal, leather, fabric, and even wood veneer.
We are so excited to use the Cricut Maker to take our woodworking and DIY projects to the next level by adding custom details that would be really difficult to paint or saw by hand.
I can't wait to share what we come up with!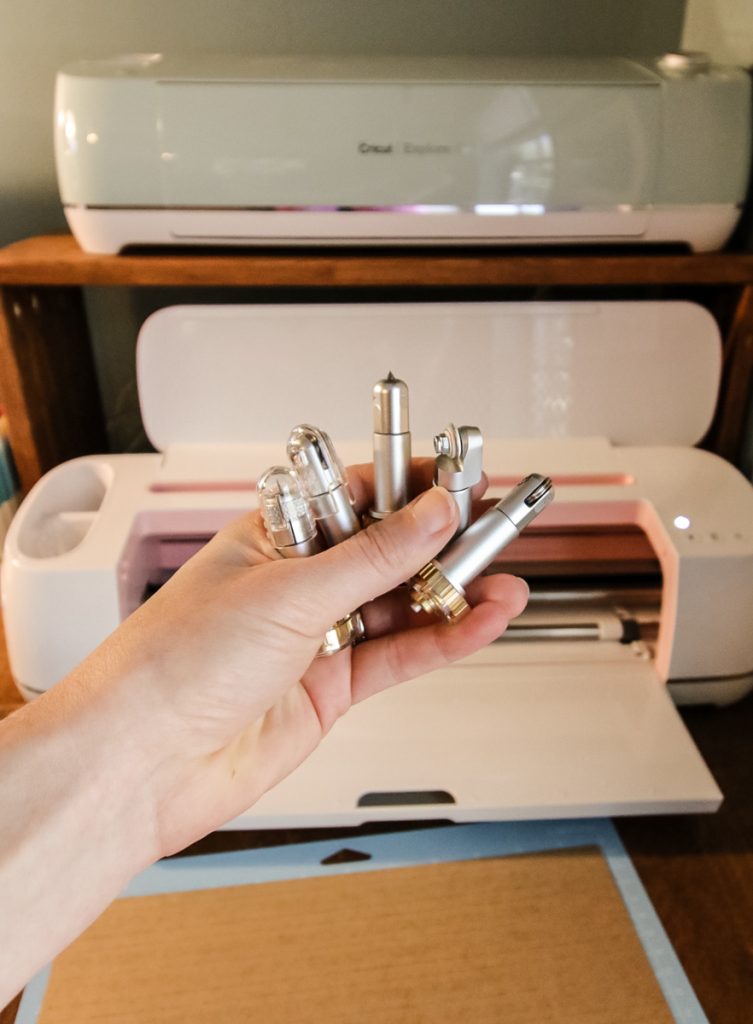 It keeps getting better and better
Cricut is committed to releasing new tools that will be compatible with the Maker. For example, they recently released the wavy blade and the engraving blade.
With each new tool release, I get a rush of new project ideas and techniques to try out. And of course, Cricut releases sample project in Design Space so you can try them out before designing your own project.
I am so excited to try these new tools and see what new tools they release next year!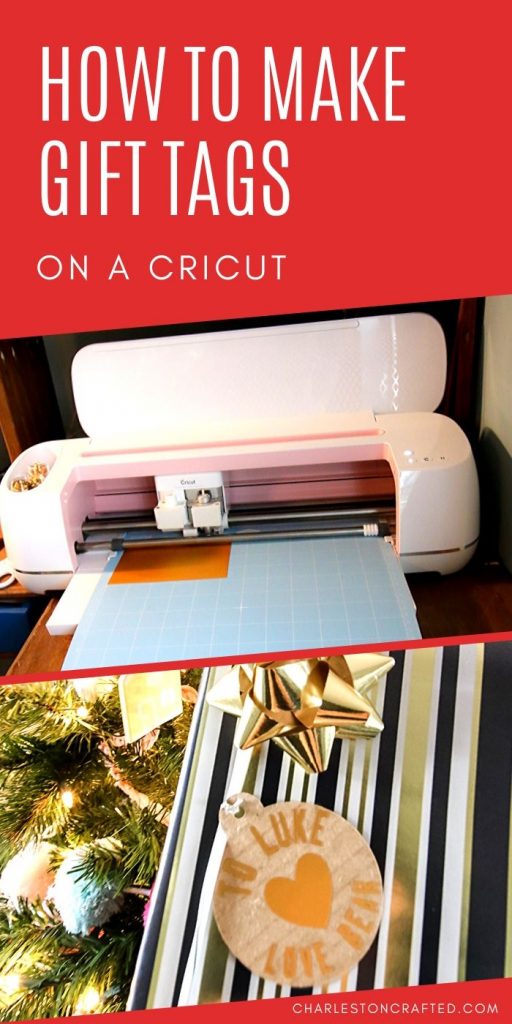 How to make gift tags using your Cricut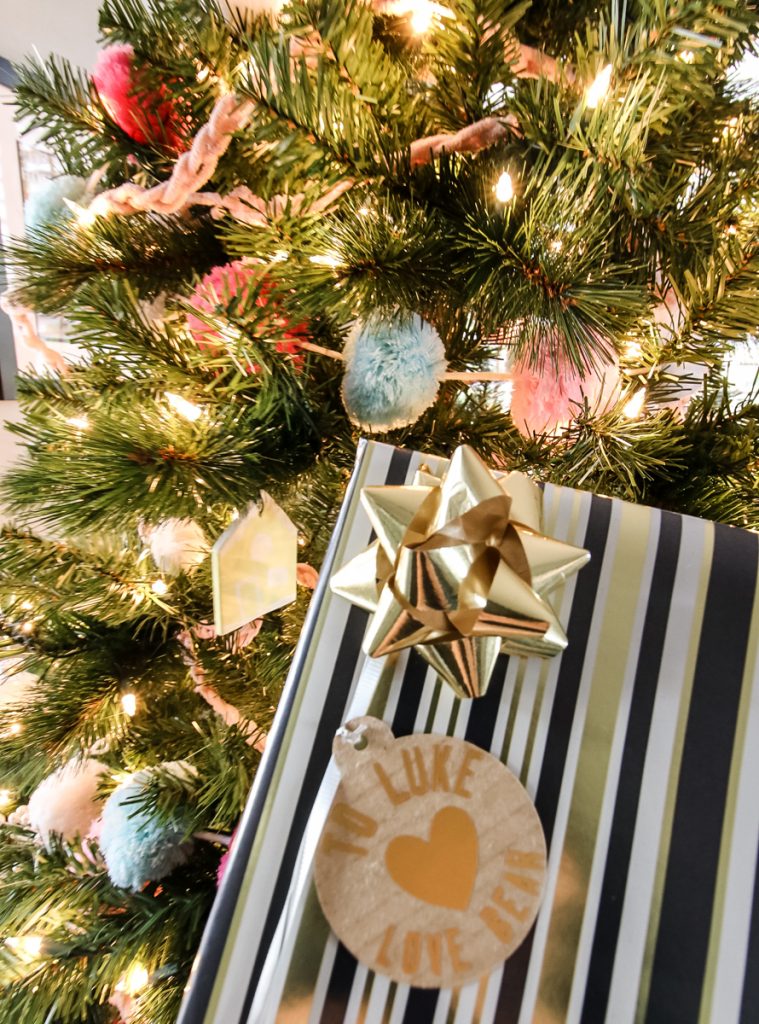 I made a set of custom gift tags for Christmas using my Cricut, and it was so easy to do! I used a combination of card stock and vinyl.
They look so professional and were made entirely from fonts + images available in Design Space.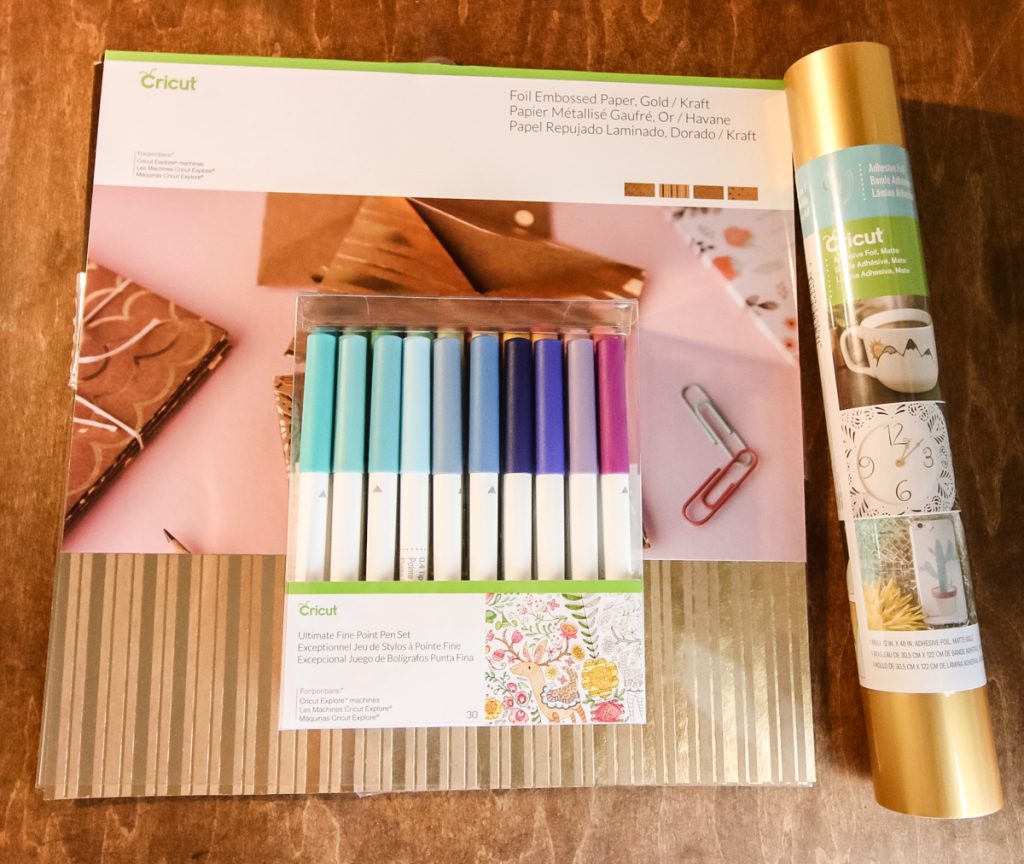 Products used:
Yield:

1 page of gift tags
How to make easy gift tags with a Cricut
Want to make professional-looking gift tags easily with your Cricut? Here is how to do it!
Materials
Cardstock (printed on one side)
Gold permanent vinyl
Tools
Cricut
Cricut fine point pens
Instructions
Open the template in Design Space
Customize to include your desired names in the TO and FROM spots
Click "MAKE IT"
Add a pen and the fine point blade to your maker.
Cut the tags on cardstock and remove from mat.
Cut the names from vinyl and weed appropriately.
Attach the vinyl to the non-printed side of the tags.
Tie to your gifts with a ribbon and enjoy!
Recommended Products
As an Amazon Associate and member of other affiliate programs, I earn from qualifying purchases.
It is so easy to use the Cricut to make custom gift tags with either vinyl or a pen. I love the professional quality results!