Hey y'all! It's been forever since we've shared a Cool Closet around here, and I'm so excited to share this one with you today.
I am the owner of two small, but well-organized, closets, so seeing Michelle's beauty really made me grin. I love anything color coded and her shoes are just amazing. She is serious proof that you don't need to have a big space to have everything organized and pretty! I asked her some questions to learn more about what she has going on!
Name: Michelle Orsi
Location: Long Island, New York
Blog: michellespaige.blogspot.com
Twitter: twitter.com/michelle_orsi
Facebook page: facebook.com/michellespaigeblog
Pinterest page: pinterest.com/michelleorsi15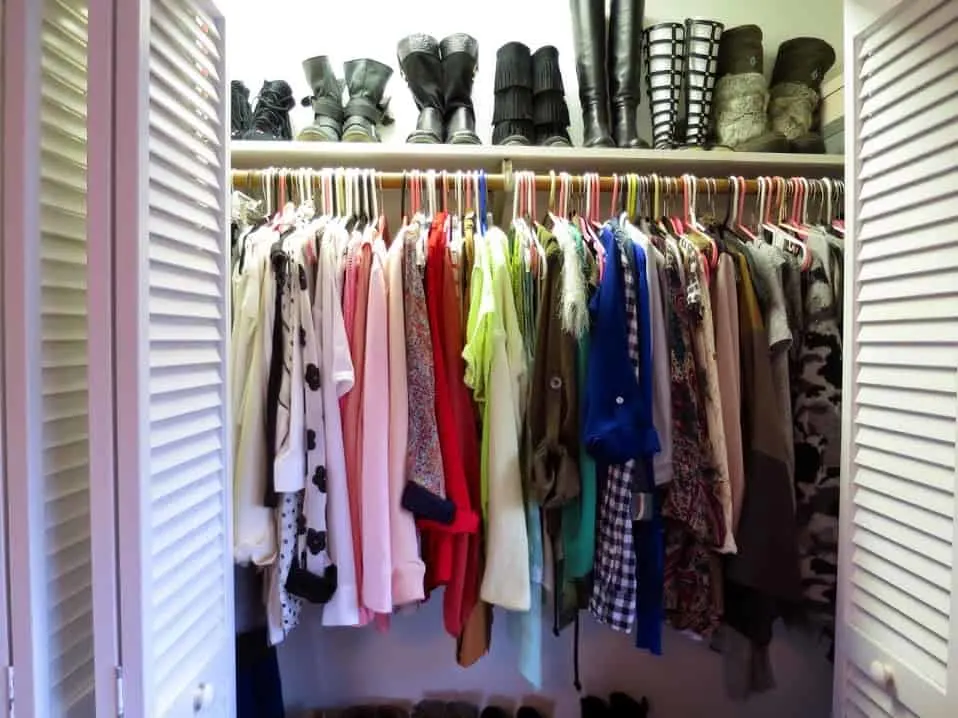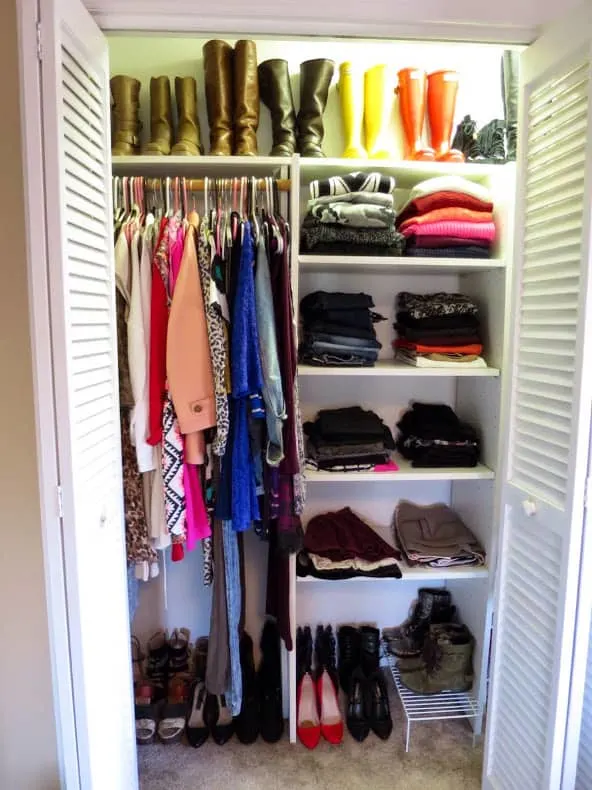 Why do you love your closet? I love that everything is on display & I can visualize my different pieces to pair together when getting dressed each day. I have a wall to wall closet, where I store my shoes, dresses, pants & numerous tops. I display tote bags on top of my desk & store various jackets and hats on the back of my door. In a corner, I have a bookcase that I turned into storage for scarves, smaller sized bags & jewelry.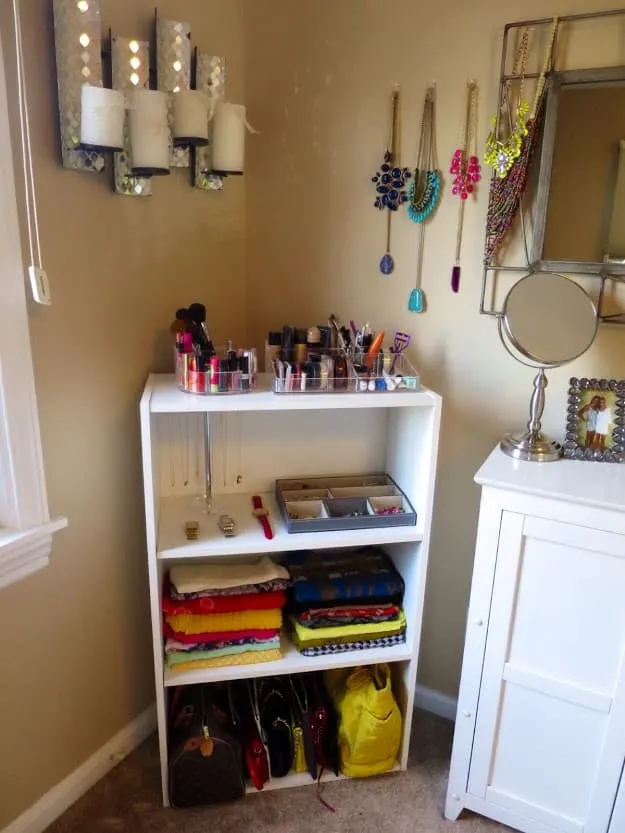 What did you DIY to save money? There are lots of scarf hangers, bag racks & jewelry storage pieces available in stores, but rather spending on all of those items, I use the space that I already have to create storage and display areas for my accessories. Mini hooks (available at CVS & the like) display my necklaces, while bookcase shelves have become the home for my smaller clutch bags & scarves.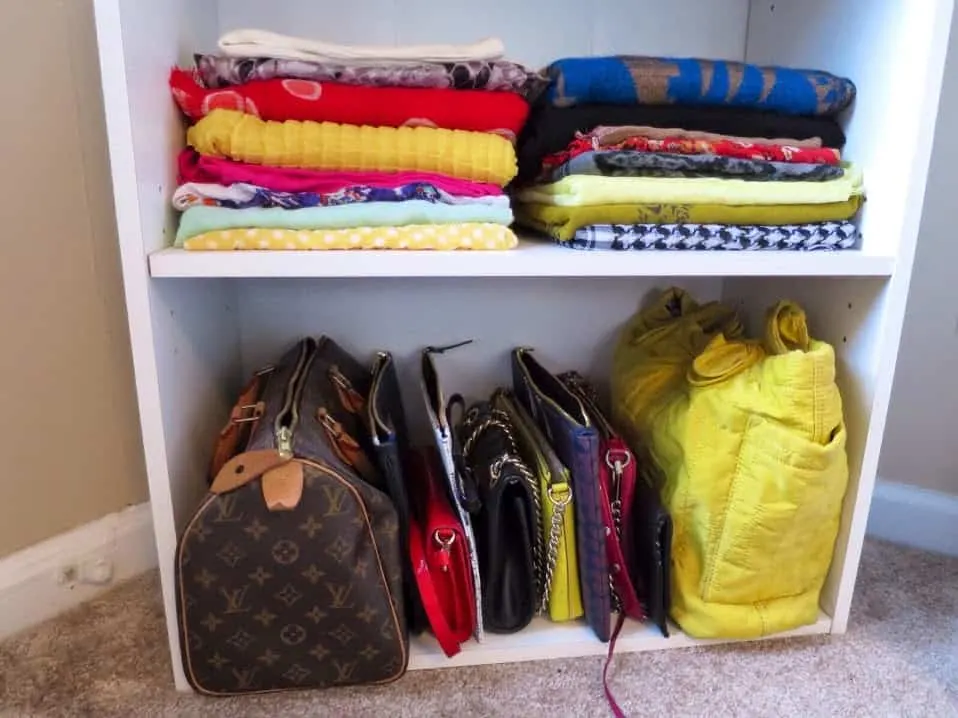 How does your closet help you stay organized? Not-so-secret facts about me: I am a perfectionist & a neat freak. When it comes to my desk at work, my room and my closet, everything has a specific place. I can't go to bed at night until everything is put away where it belongs. Staying this organized is a blessing in disguise, because I rarely am scrambling to find something at the last minute.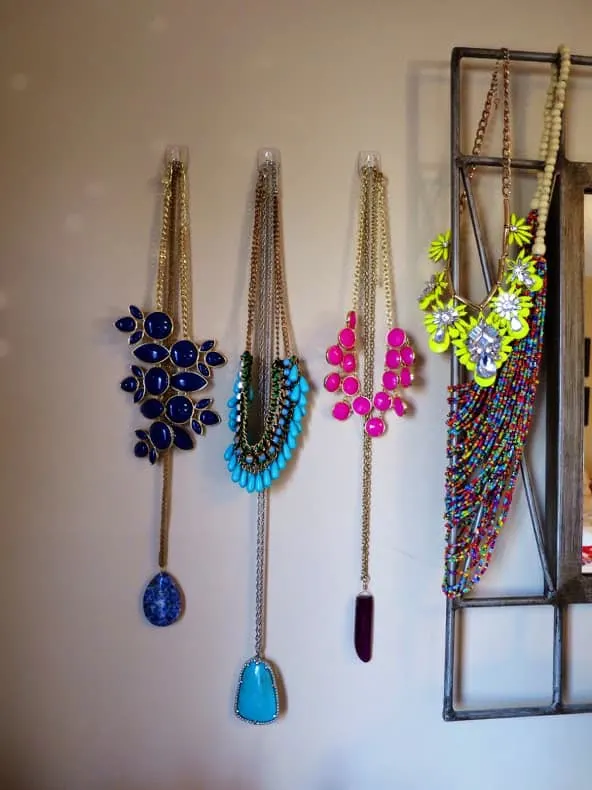 What is your favorite thing about your closet? My favorite thing about my closet is obviously the stuff in it! I work hard to keep everything neat & organized. I love that everything is so easy to see. It makes it hard to forget about an item, so I am able to keep lots of pieces in rotation. This definitely comes in handy as a style blogger – no one would want to see the same few pieces over & over again!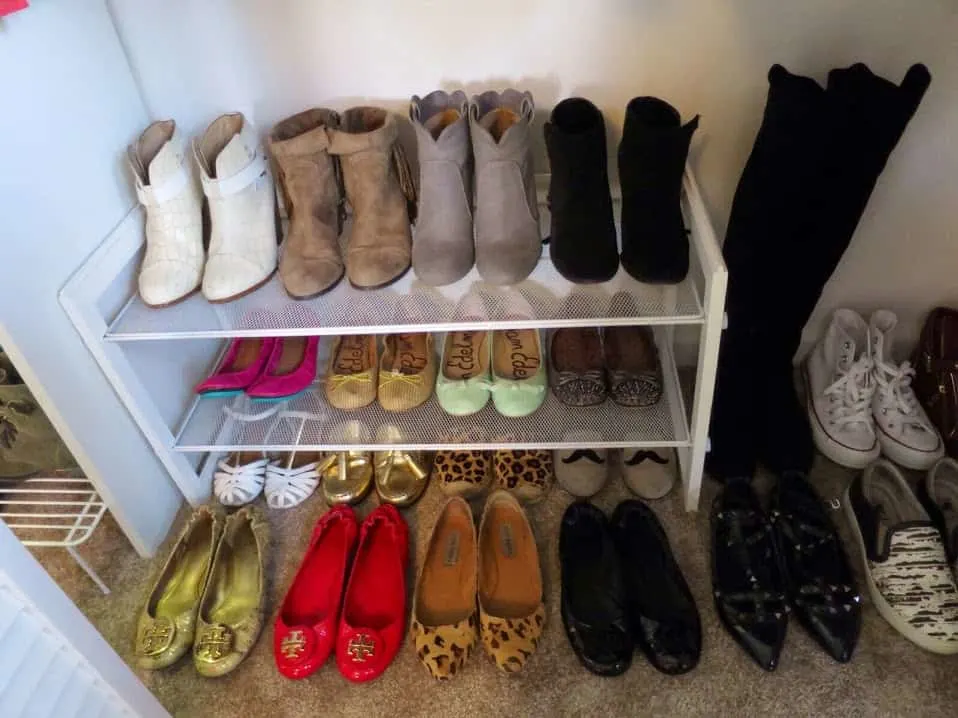 What is your favorite item in your closet? This question is so hard! I can't pick just one item! I LOVE my shoe collection. I'm a bit obsessed with shoes of all types – flats, heels, boots, booties, sneakers, etc. Right now, of course, I'm all about boots & booties because of the cold weather. My favorite type of shoe is probably a well-made flat. Colors, like black, red, and gold are must haves for everyone's closet, but I also like unexpected colors & patterns, like leopard or my mint pair!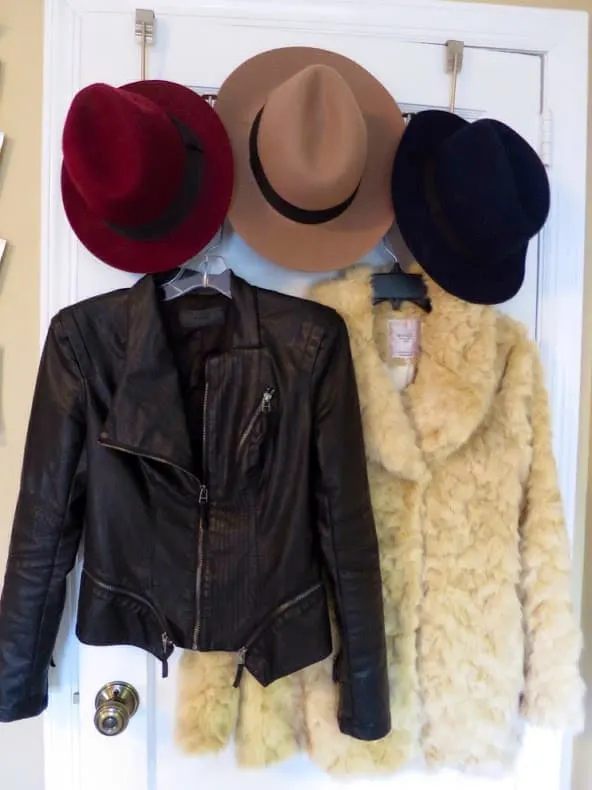 What's your #1 tip to others organizing their closets? Organize by type & then by color. For example, I hang as many tops as I can organized by color. I separate dresses & group shoes together by color as well. Rather than flipping through my entire closet, I am able to quickly find what I'm looking for in the morning. This tip probably made the biggest overall difference in the way I pick out my outfits in the morning. I highly recommend it for anyone with a closet full of clothes!
Thanks for stopping by, Michelle, and be sure to click over to her blog and social media!
If you have a Cool Closet that you'd like to have featured at Charleston Crafted, email me at CharlestonCrafted@gmail.com!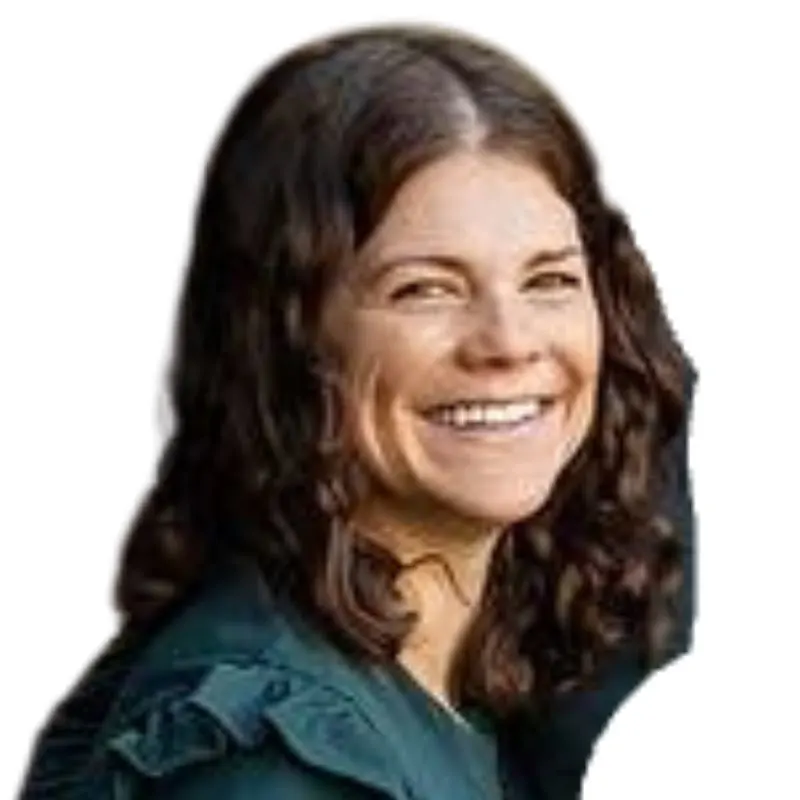 Hello, I'm Morgan, half of the creative force behind CharlestonCrafted.com! With a passion for DIY that dates back to 2012, I've transformed three homes and now I'm dedicated to helping others craft their dream spaces. Let's turn your house into a home together!