Sean and I were recently talking about first dates. While we had a great first date out, I think that cooking someone dinner for a first date is really sweet, as well. It's a great way to really get to talk to someone. We were discussing what would be an impressive first date recipe and immediately thought of our favorite – fondue.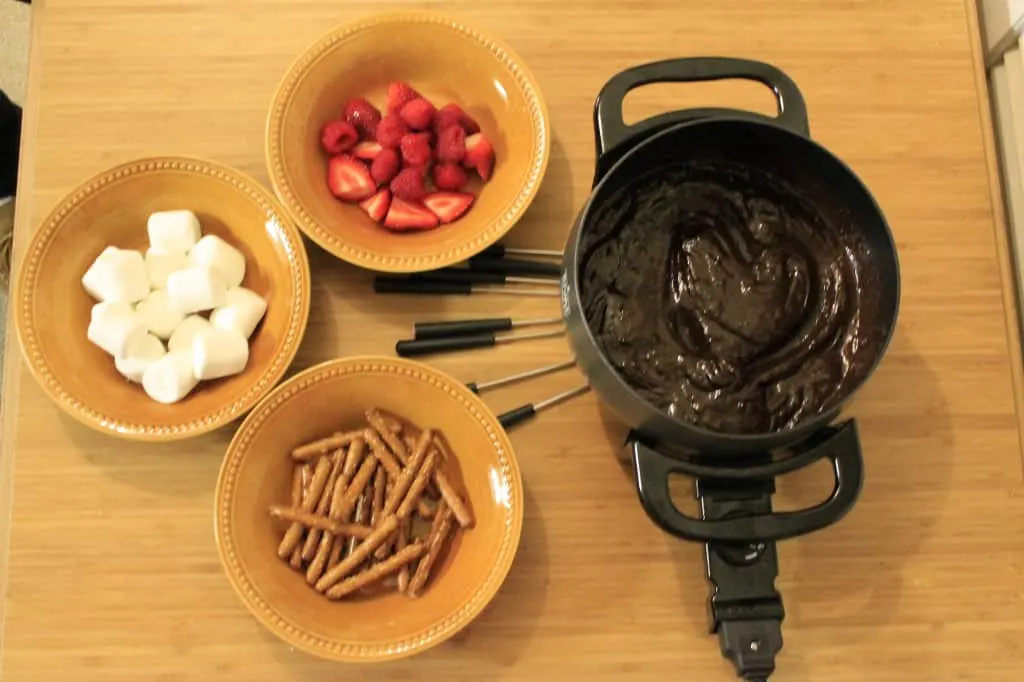 I mean, seriously, who doesn't love fondue. Dip delicious yummy amazing things in hot melting cheese or chocolate? Yes, please. We already shared our beer cheese fondue recipe. Today we wanted to share our favorite desert – chocolate fondue!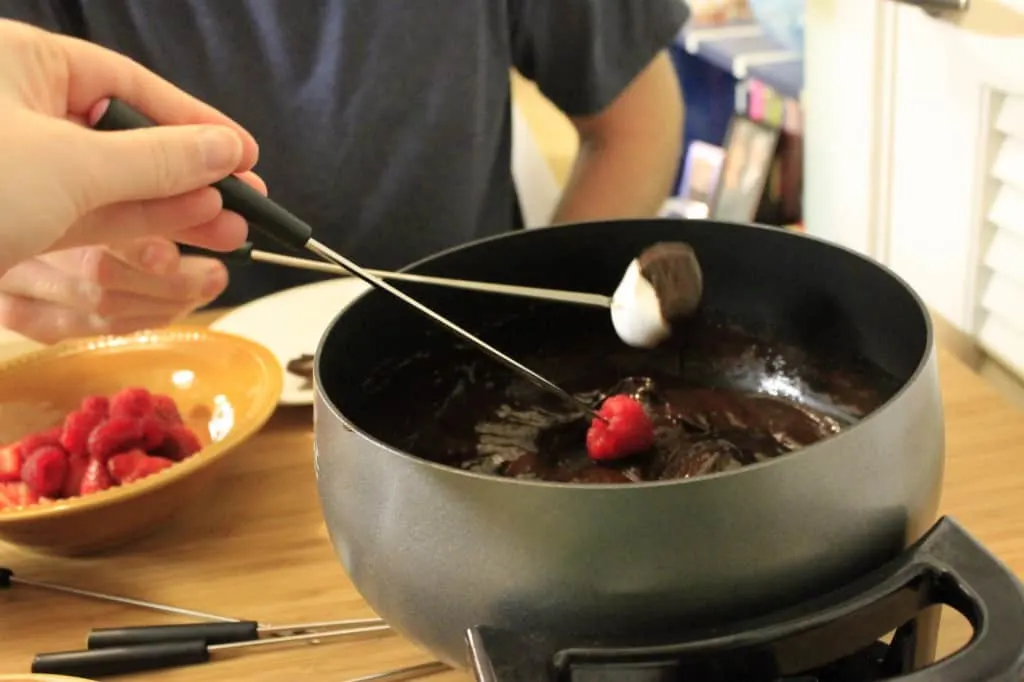 Chocolate fondue is very simple. We melted a bag of Ghiradelli semi sweet chocolate chips (Ghiradelli is my favorite favorite chocolate! and it's always on sale at Publix!) with about 2 tablespoons of milk. You could also use cream, but we always have milk on hand so that was easier for us.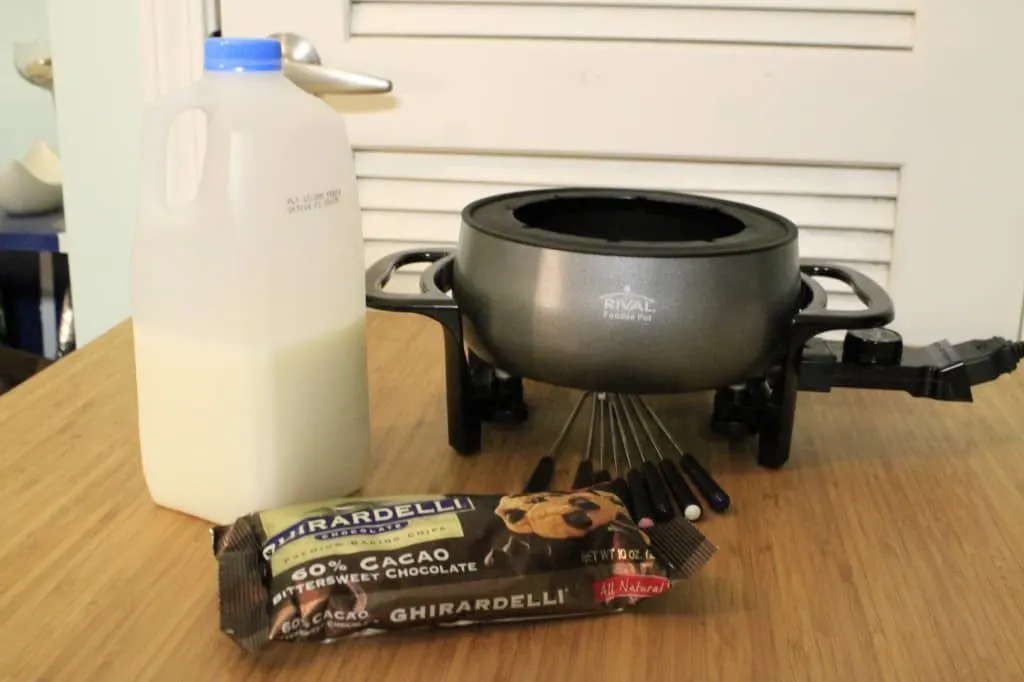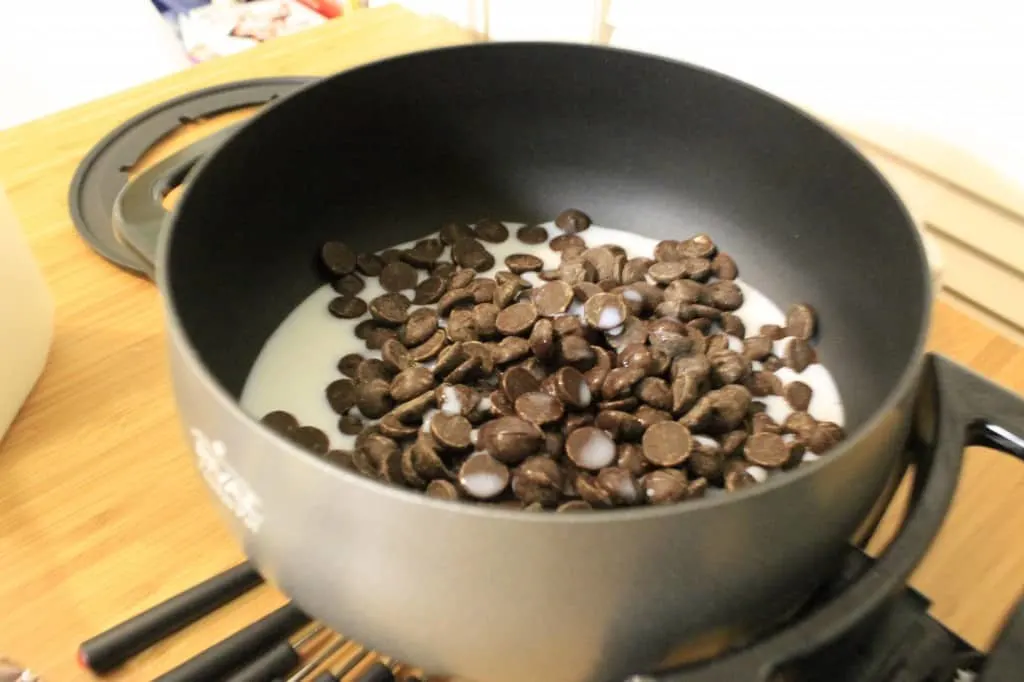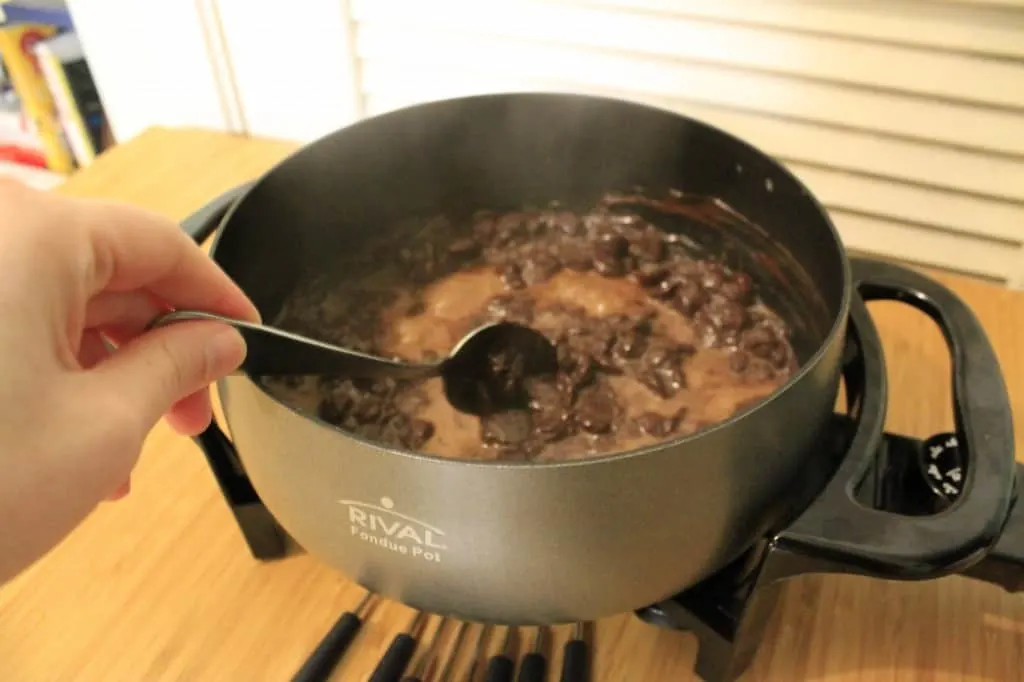 This is the fondue pot that we use. I love it!
For dippers, we used strawberries (cut in half), raspberries, large marshmallows, and pretzels. Angel food cake and animal crackers are also favorites of ours!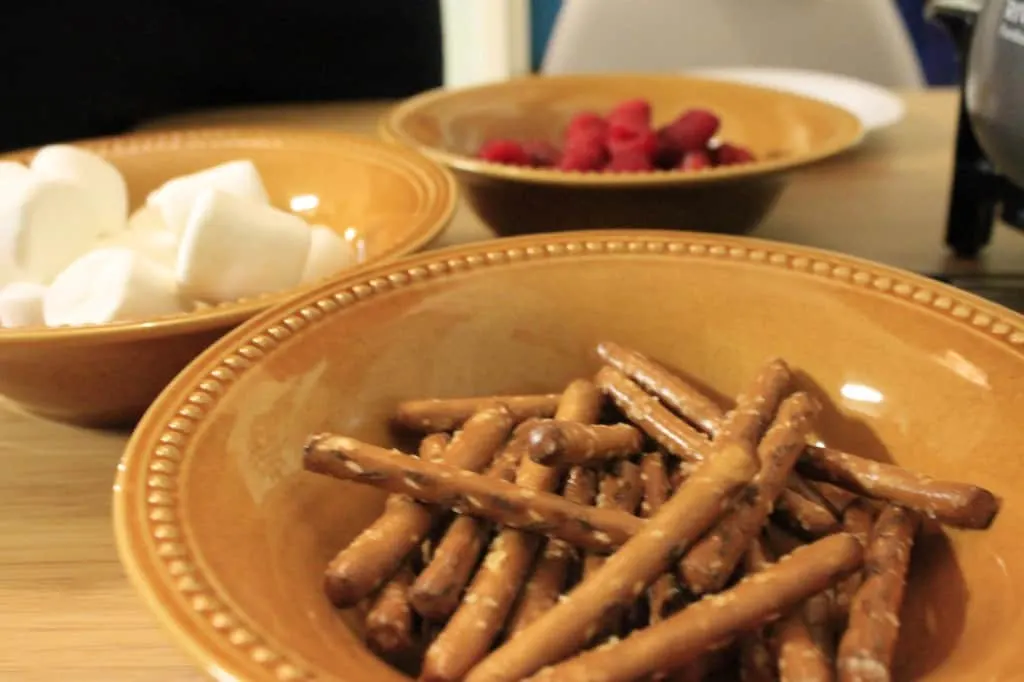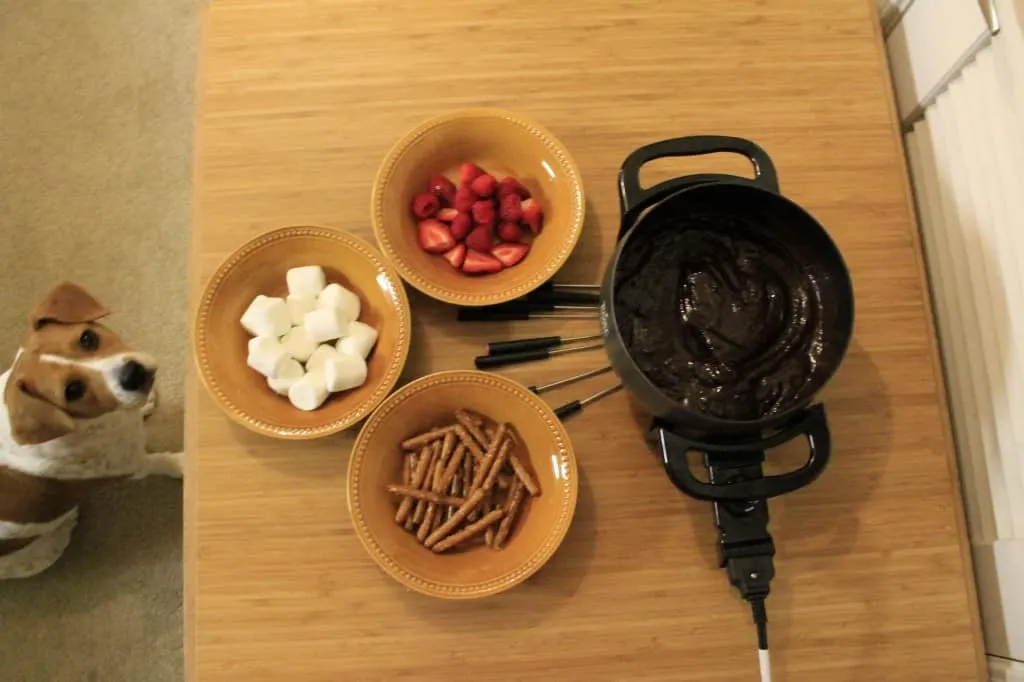 Fondue rocks because it is SO EASY! Seriously, even if you can't cook, you can melt chocolate or cheese. Just start at the lowest possible heat and stir so it doesn't stick or burn. And, it feels fancy, romantic, and special. Clean up is easy, too. Instead of washing tons of pots and pans, you just have the one fondue pot!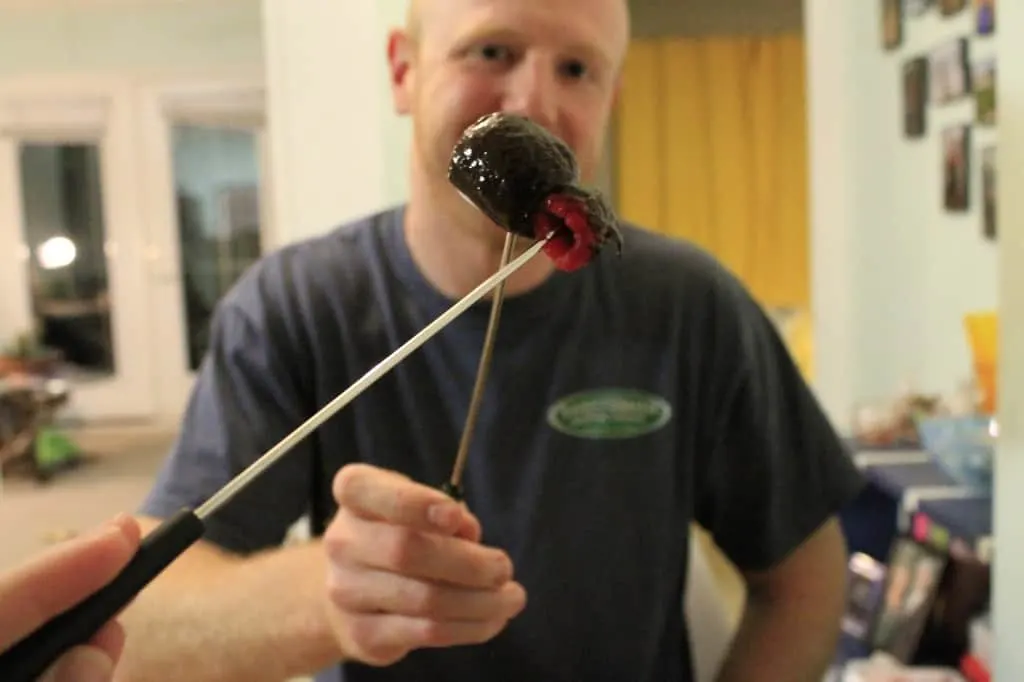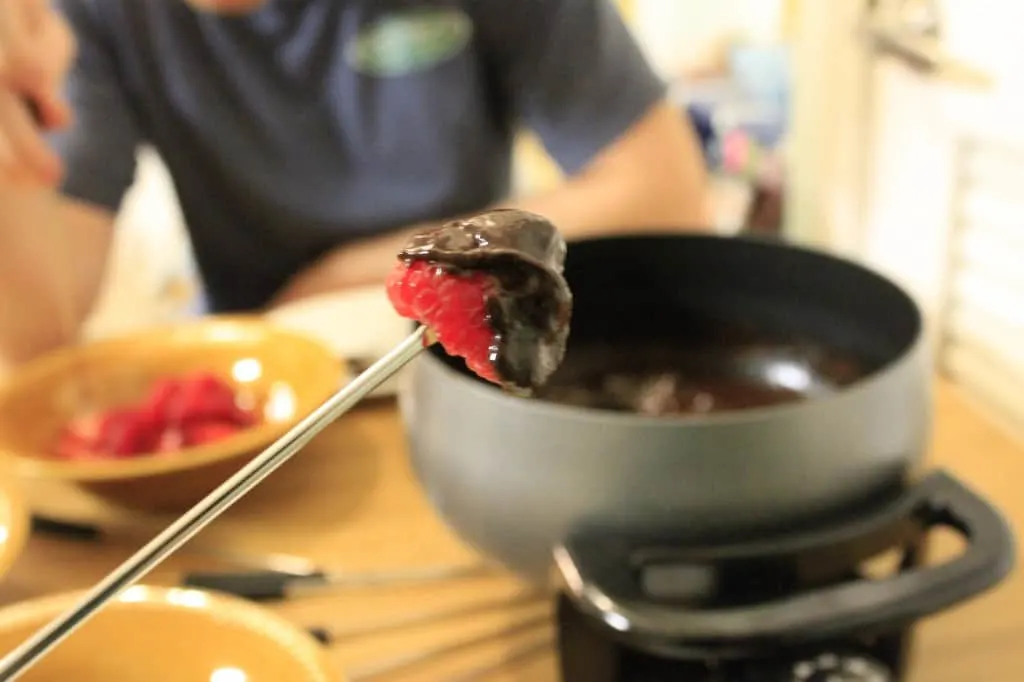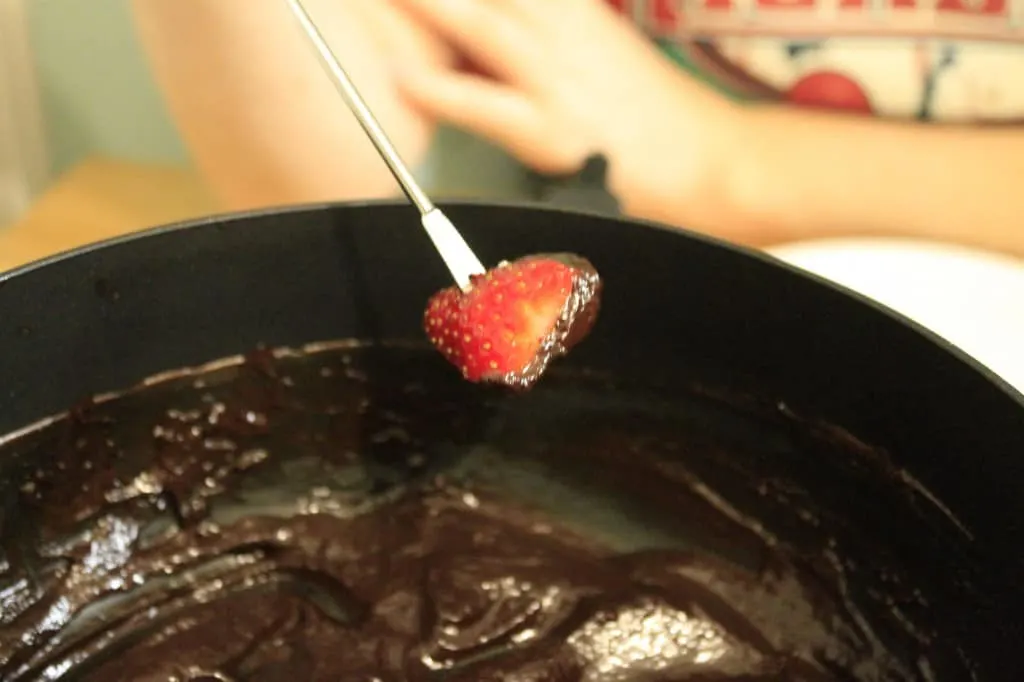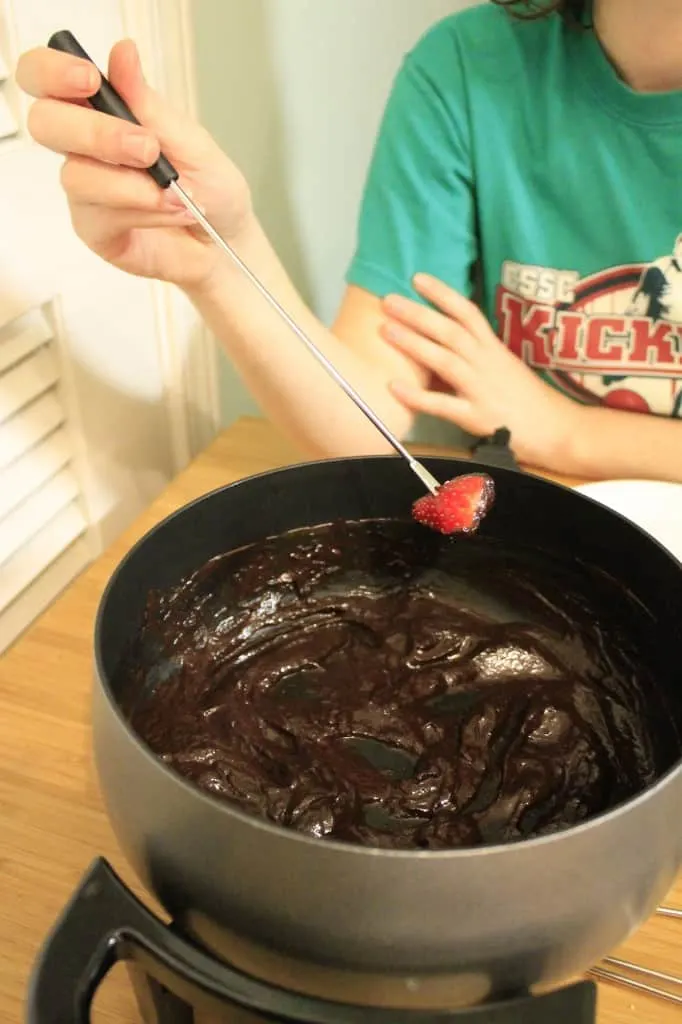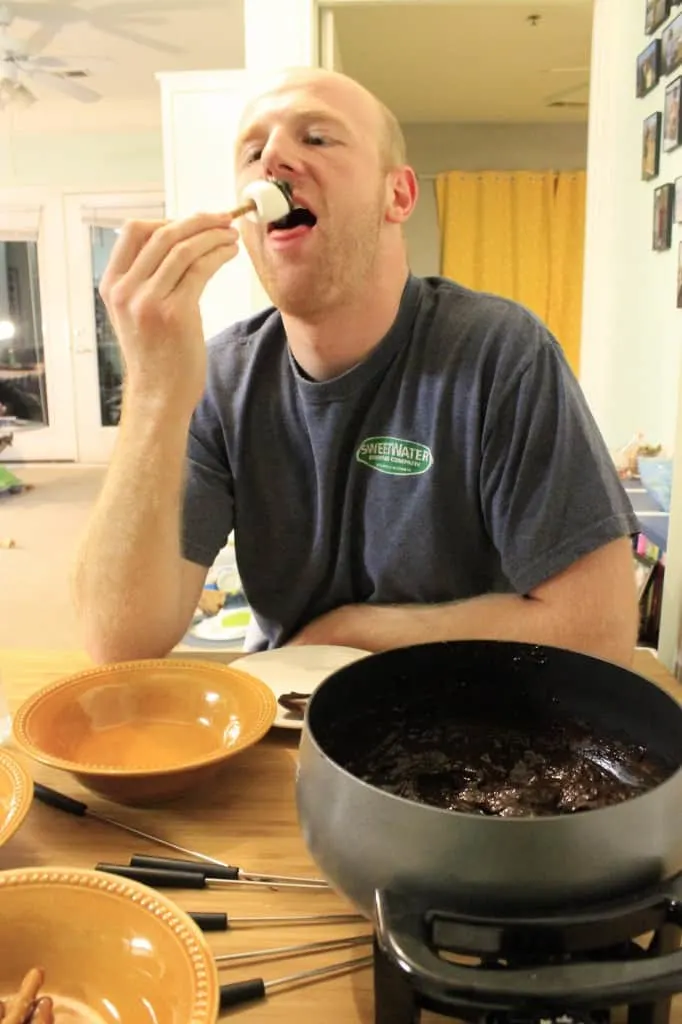 What's your favorite romantic meal?