It's funny how life gradually changes, huh? People always talk about how they have gotten in better shape, or had a kid, or changed their house, whatever it may be. Well, our big change is in the way we have pizza! For a long time, we were into ordering a pizza from Dominos every Sunday night. Then we started buying frozen pizzas for Sunday night. Well, we have been a little more health-conscious over the last year and a half and also discovered how easy it is to make a pizza from scratch, so we started doing that! It really is easy and so much fun!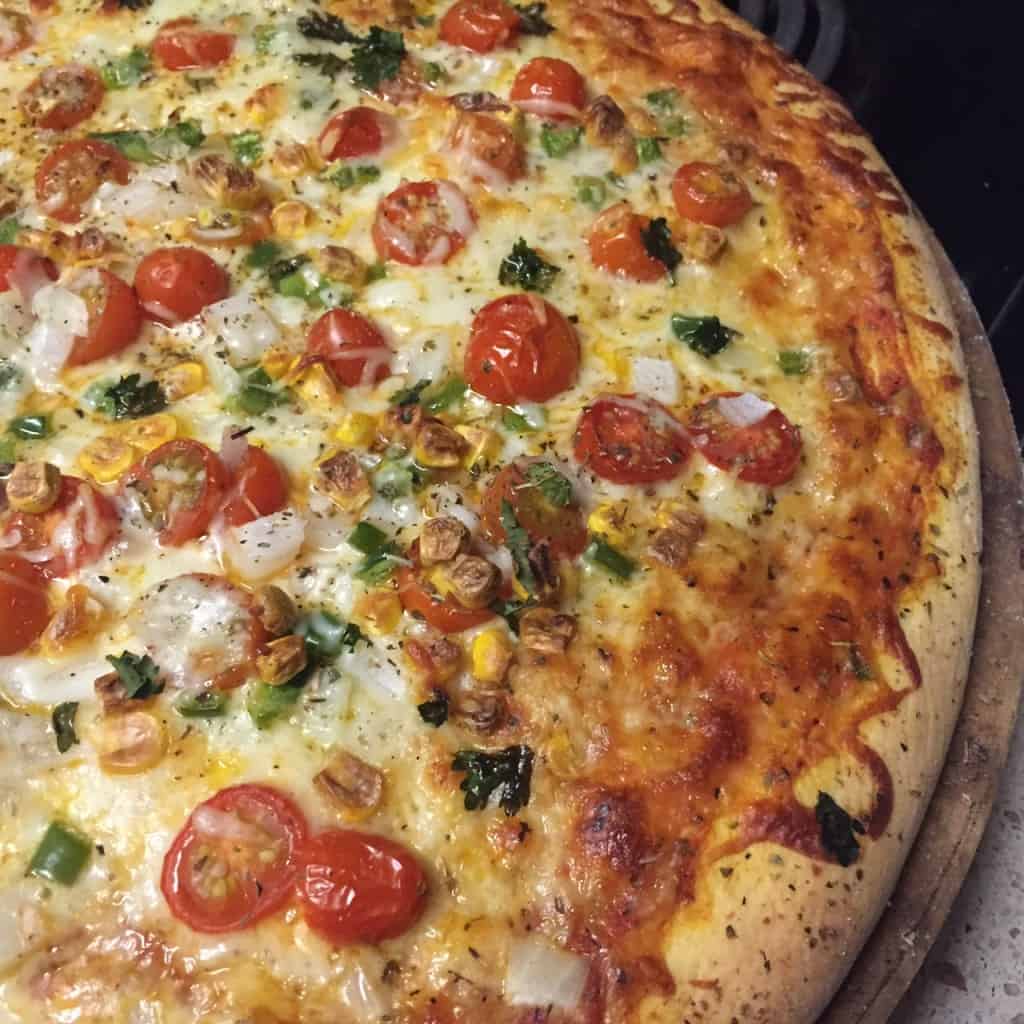 Making your own pizza is super easy and is a lot of fun to do together. You don't need to try to make the dough from scratch to make your pizza from scratch. Grab a ball of dough from your local grocery store for about $2.50. Roll the dough out with some flour and a rolling pin and then it's up to you to be creative. Either go with an olive oil base or a marinara base, but we'd always recommend adding some garlic all over. Then add your cheese, probably mozzarella. Another crucial element is to use a brush to brush on olive oil on the outer crust and sprinkle on some garlic powder and Italian seasoning. It will really spice things up. Then add your choice of toppings and sprinkle a little more cheese to top it off.
We love making pizzas on Sunday nights and watching our shows before the week begins. Here's a few of our favorites!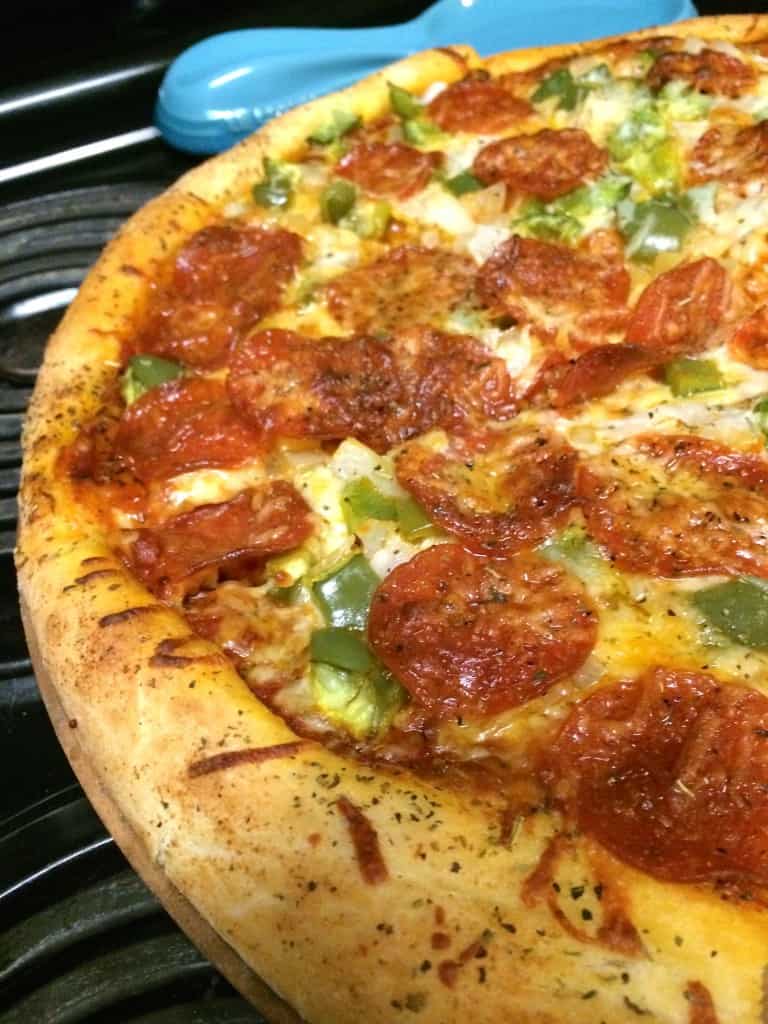 This one is marinara with pepperoni and peppers. Green peppers, jalapeño and even a little onion. This is a classic mix that will leave you satisfied.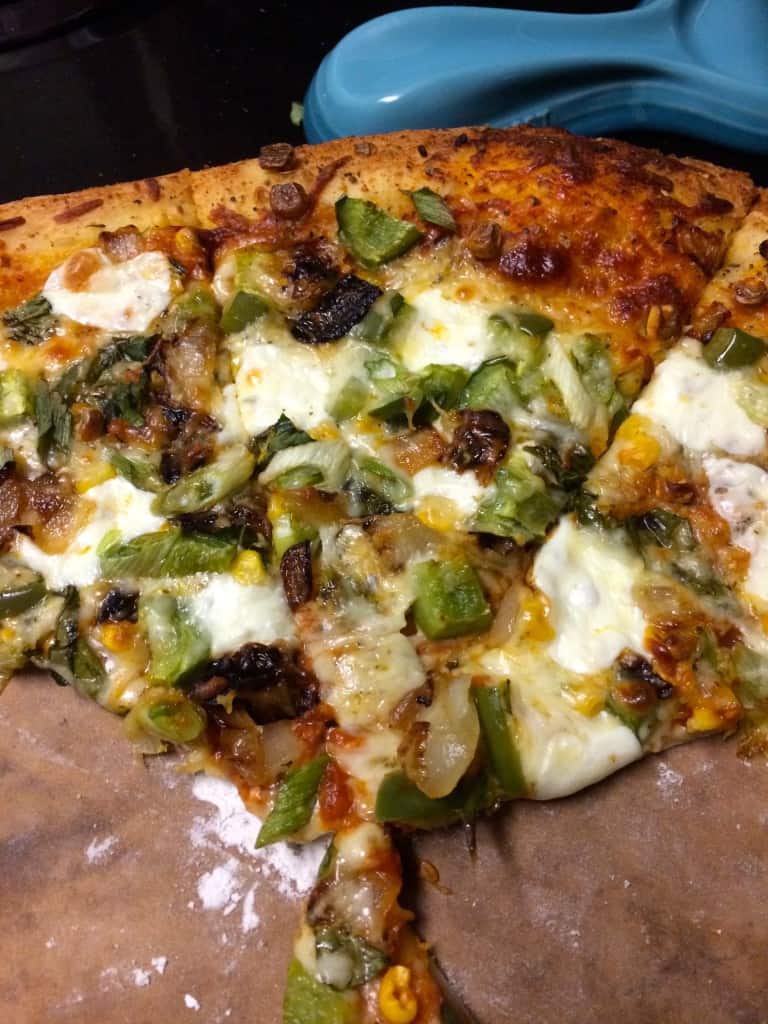 This edition is peppers and onions with shredded mozzarella, but also mozzarella pearls. These melt down real nice and leave great spots of extra flavor. Sprinkle a little crunchy corn on there to add a cool element to your pie.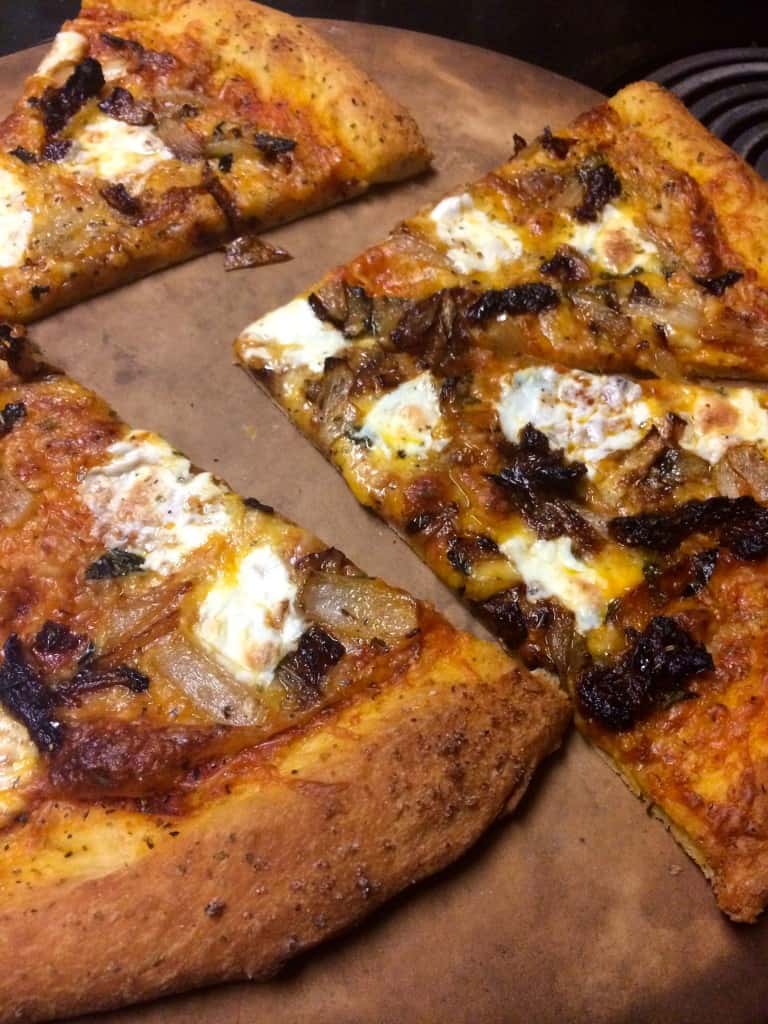 Caramelizing onions is crucial to an amazing pizza. It's a totally different flavor than putting them raw on the pie. We went with Four Cheese Mexican Blend cheese here with mozzarella pearls and caramelized onions to make our mouths water.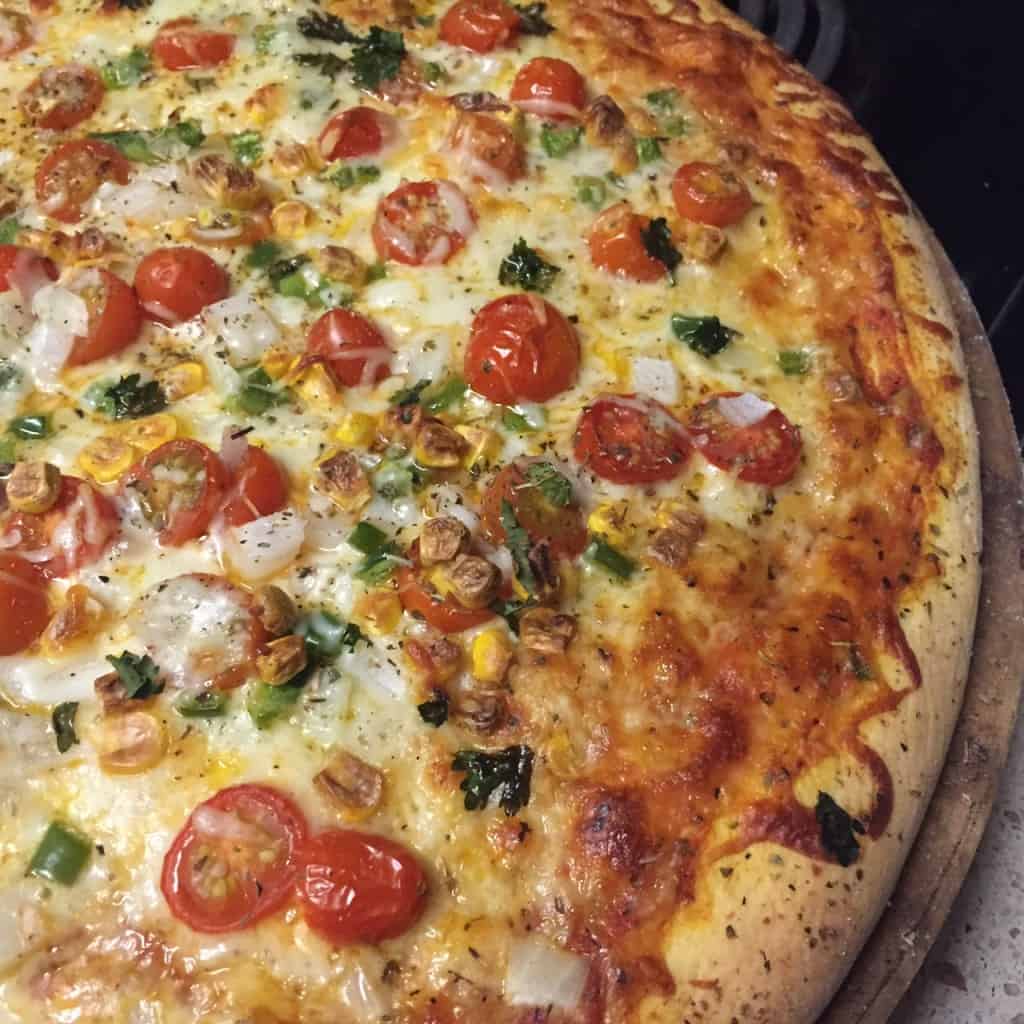 We love using pizza as a way to use up little bits of leftover veggies. The above pizza has a mexican flair – because we made it with leftovers from a taco night! It has corn, cilantro, green pepper, jalepeno, onion, tomato, and mexican blend cheese.  You don't need a lot of any one ingredient if you have a few that combine well.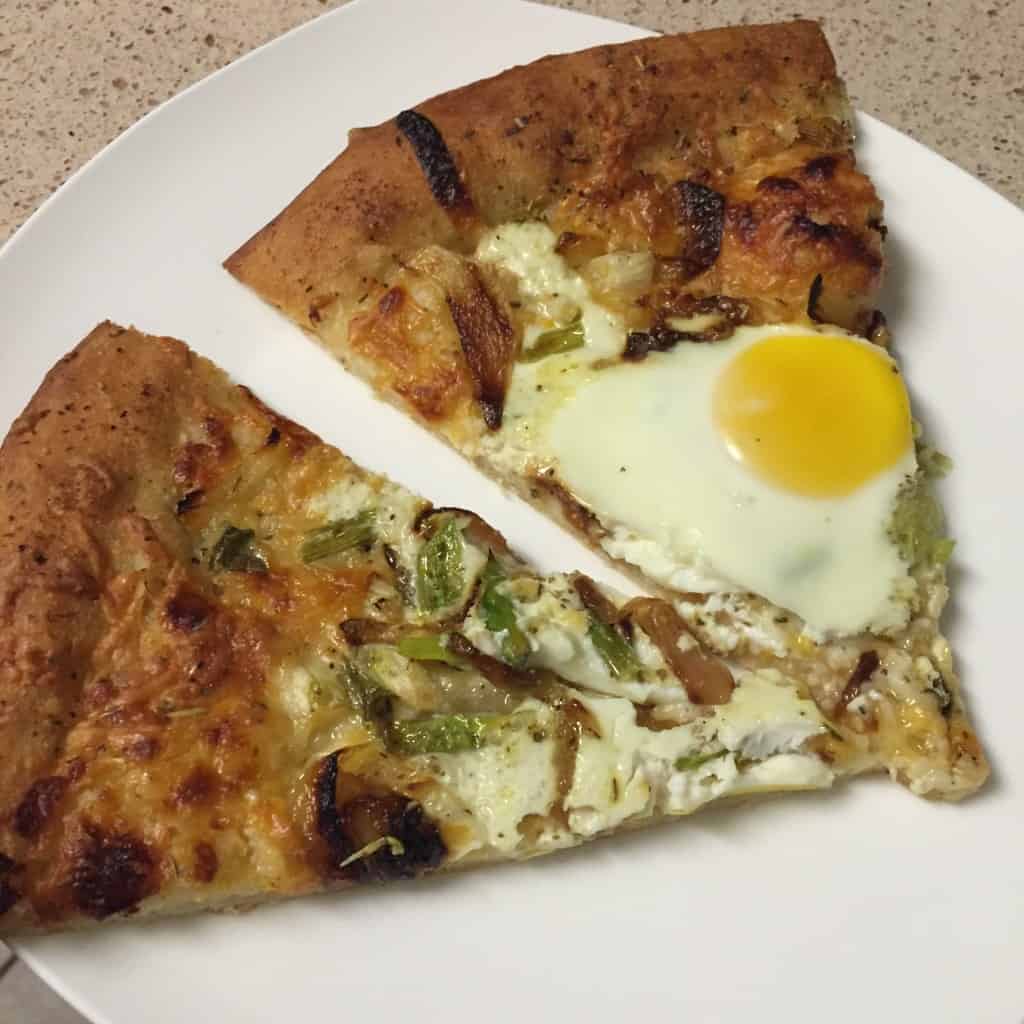 Another thing we love to do is copy pizza combinations from our favorite restaurants. Above is our version of Mellow Mushroom's Eggy Leggy. It's an olive oil base with green onion, caramelized onion, and whole eggs! I think we added bacon onto half as well. It's fun to think outside the box when it comes to pizza.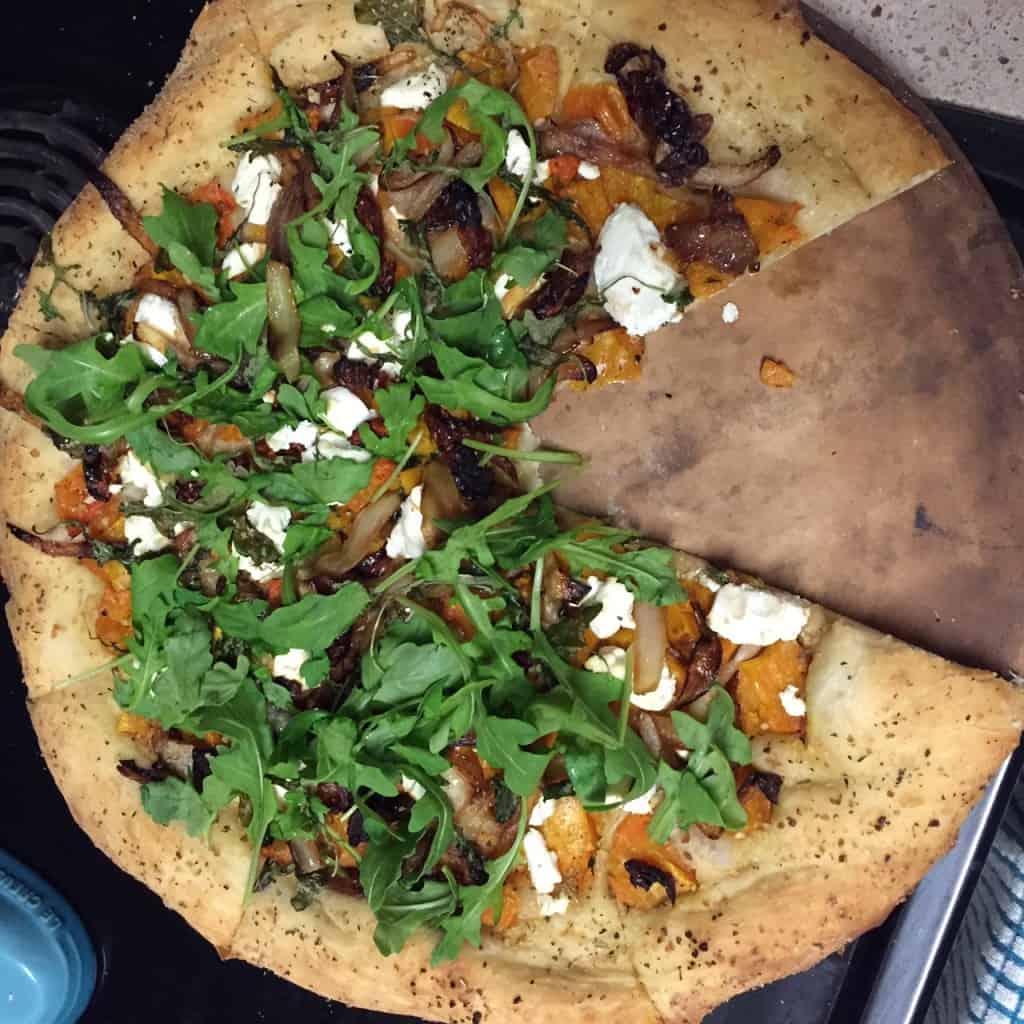 This last pizza was also copied from a restaurant – Crust on James Island for the locals. It had butternut squash, caramelized onion, goat cheese, and sundered tomatoes. We topped it with arugula after it came out of the oven – we learned the hard way that baked arugula withers up to pretty much nothing!
Do you have family meal traditions? We'd love to hear in the comments below.