I am so excited to say that my bridesmaids dresses are finally in and they are even better than I expected! I went back and forth forever and finally decided on several shades of teal of the Allure 1310. However, I only got to see the lightest shade in person before ordering. So, I was a bit nervous about how all three colors would look together.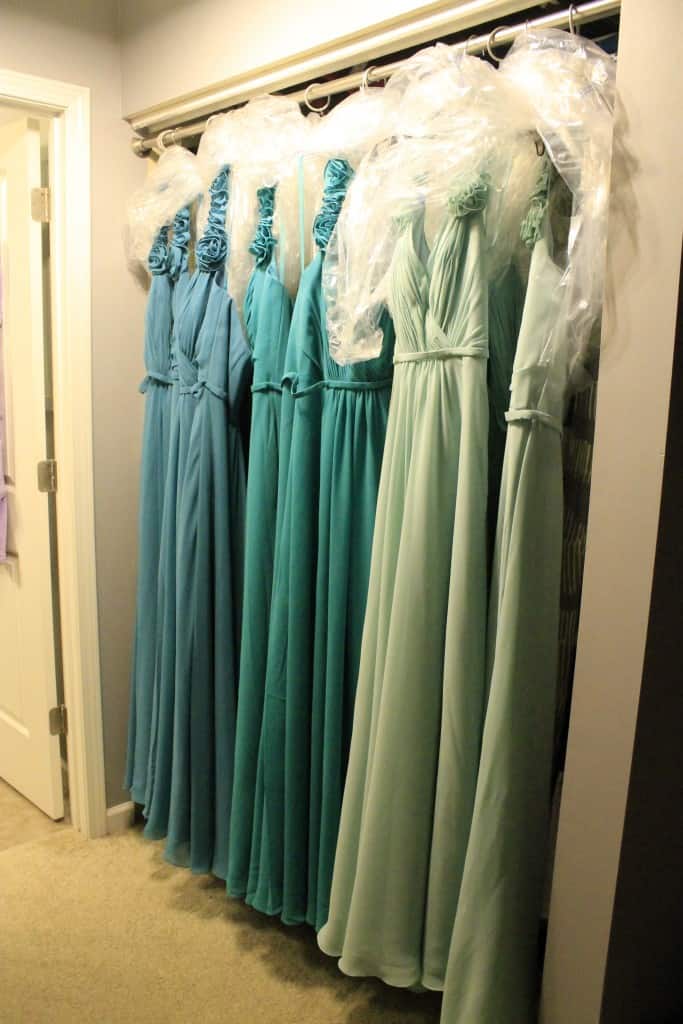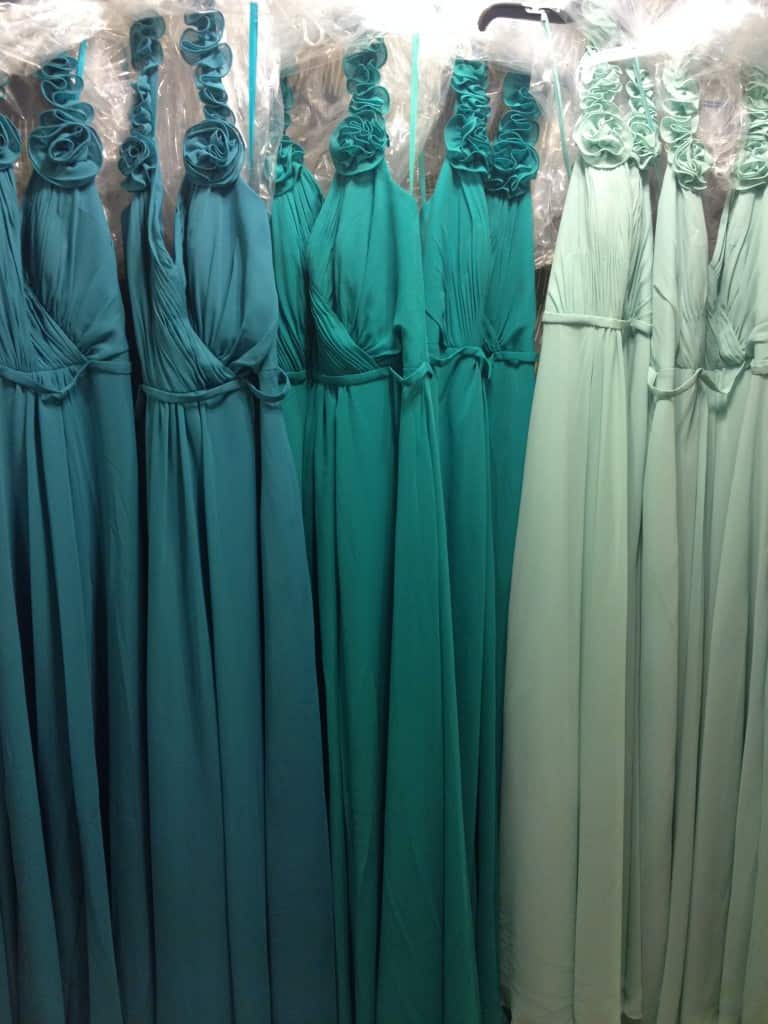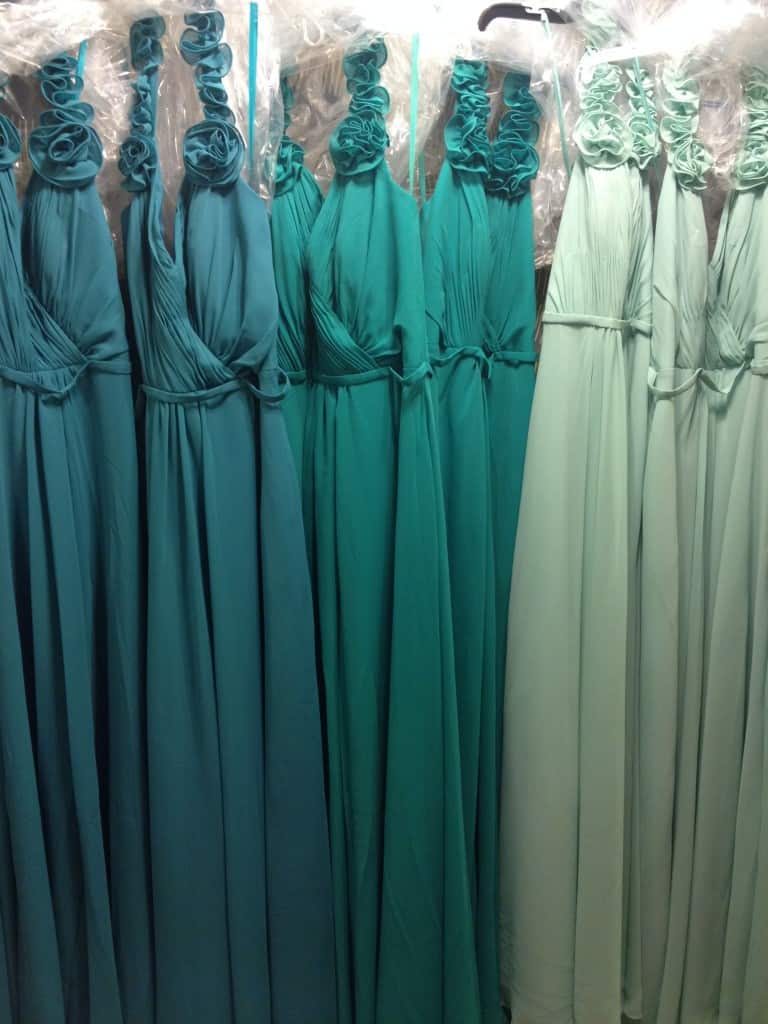 I was initially inspired by the idea of shades of sea glass, or the colors that one might find on a beach. Once I got the dresses in my condo, I realized that they were the exact colors of my sea glass jug display!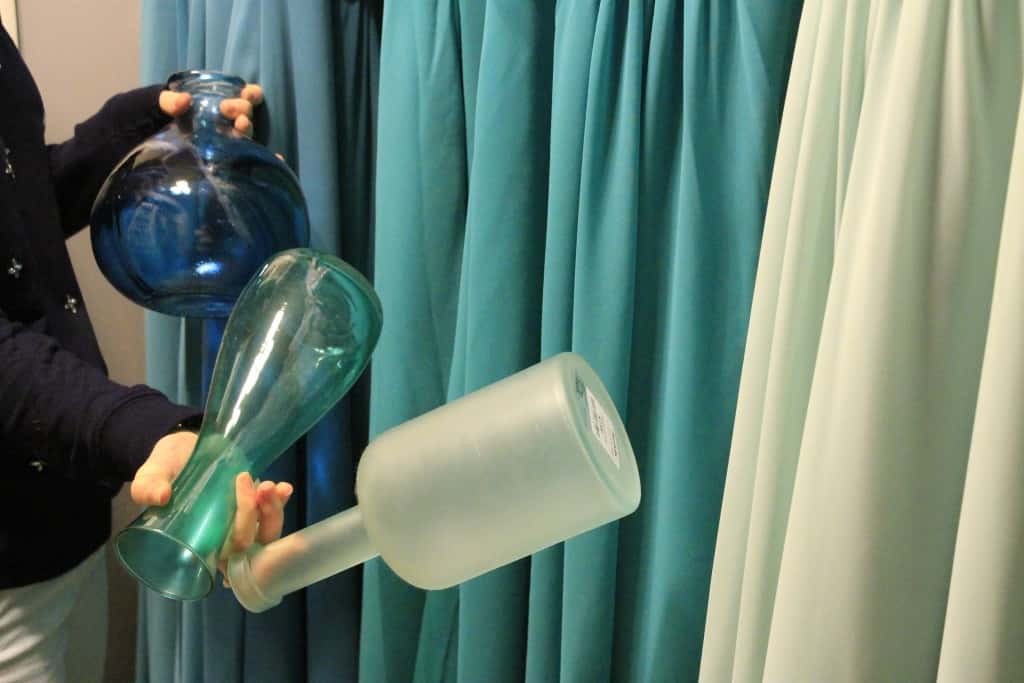 I am so glad that I took the risk of ordering these dresses and think that they will make the ceremony beautiful. The ruffled halter detail and the pleats in the bodice have turned out to be very flattering on everyone.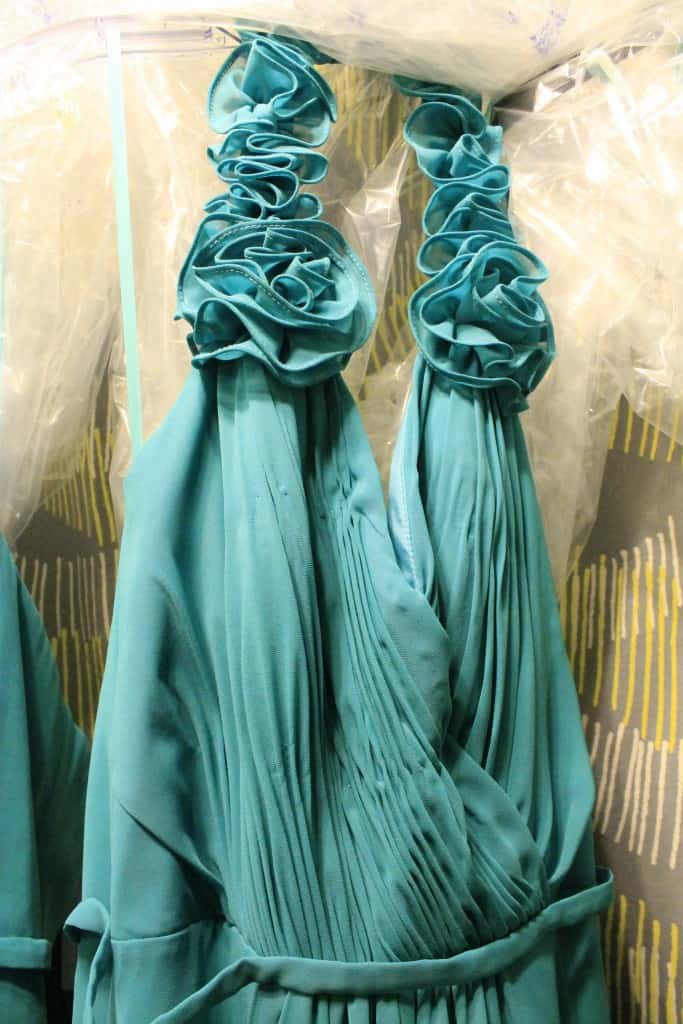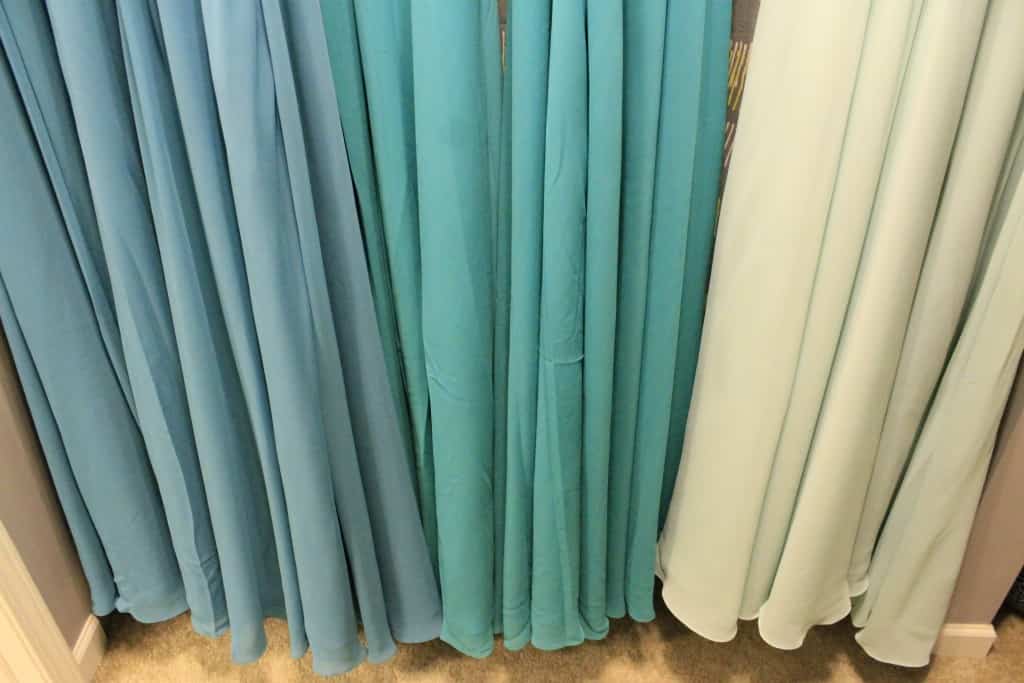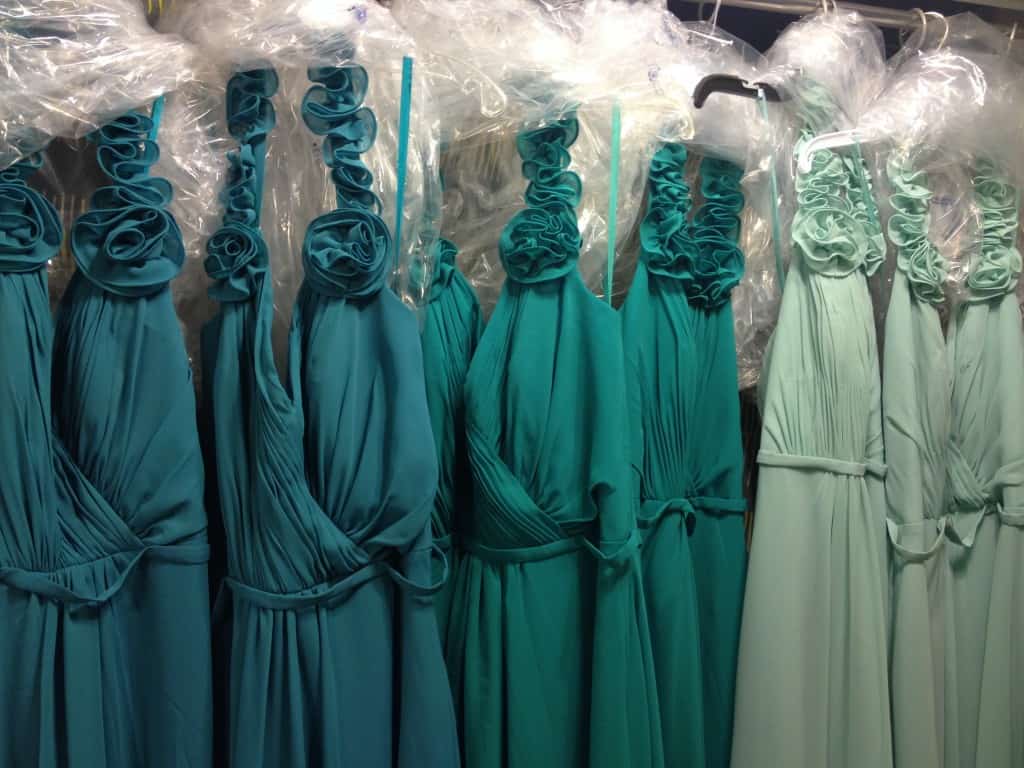 Here's the tie that Sean picked out for his groomsmen. It's a close match to the middle shade of teal. He ordered one of these and a navy tie for himself. He can't decide which he wants to wear!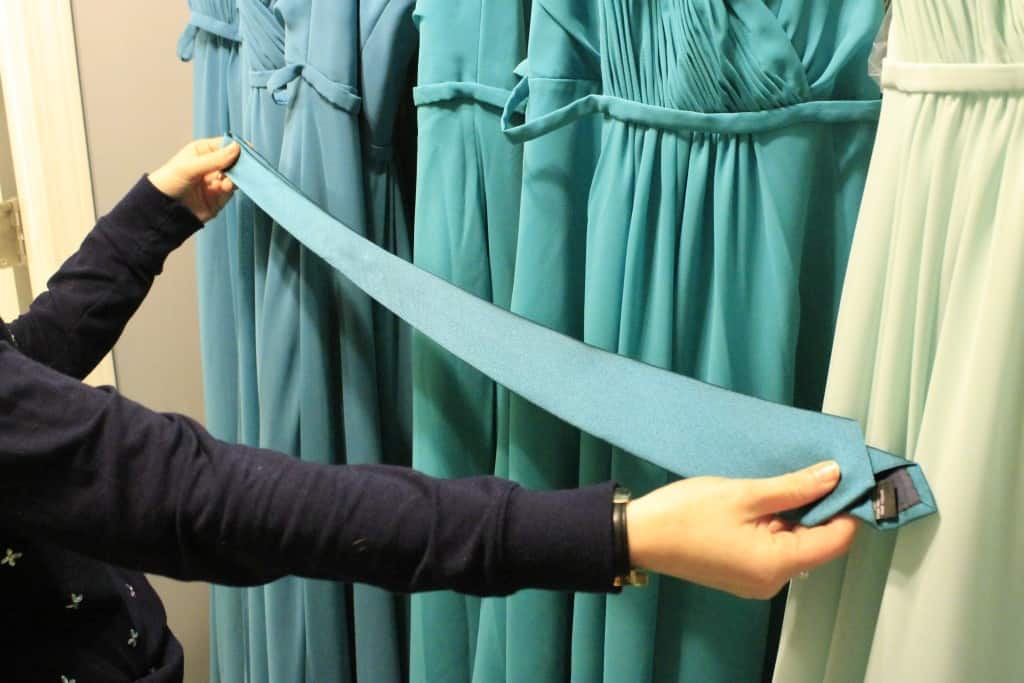 I'm excited to see these dresses on my girls on the big day! My dress is here, these dresses are in, my mom has gotten her dress altered and Sean's suit just came back from the tailor! We are all ready to go – and I feel like time will fly and it will be April 11 before we know it.
 Here's some selfie previews for you.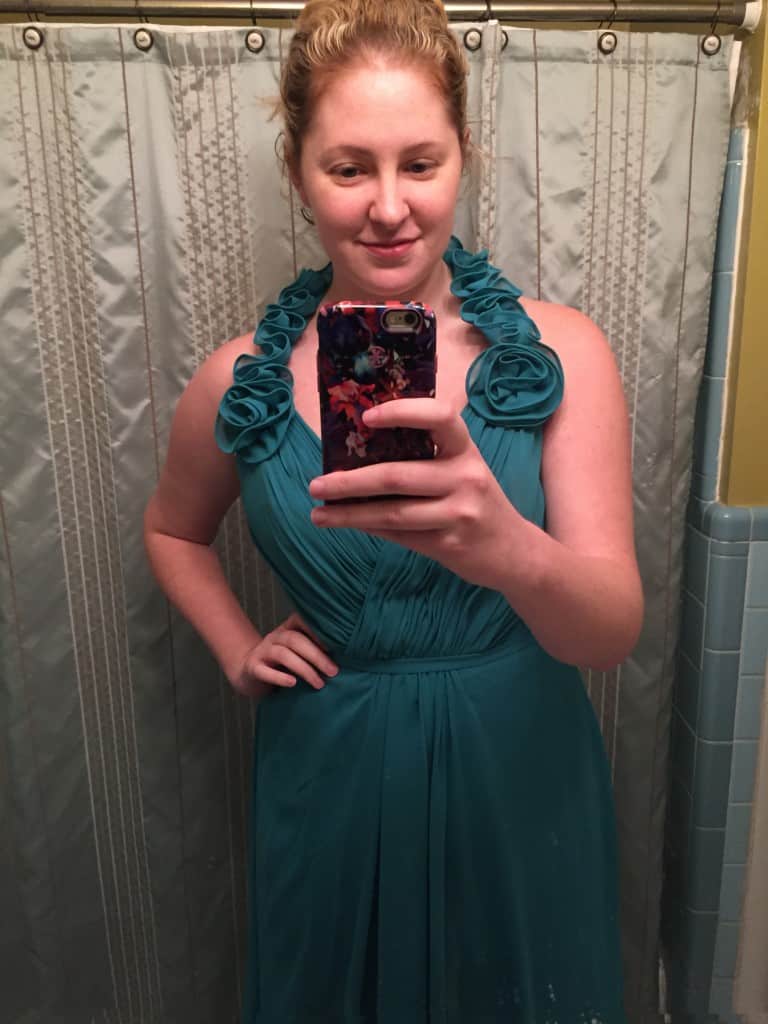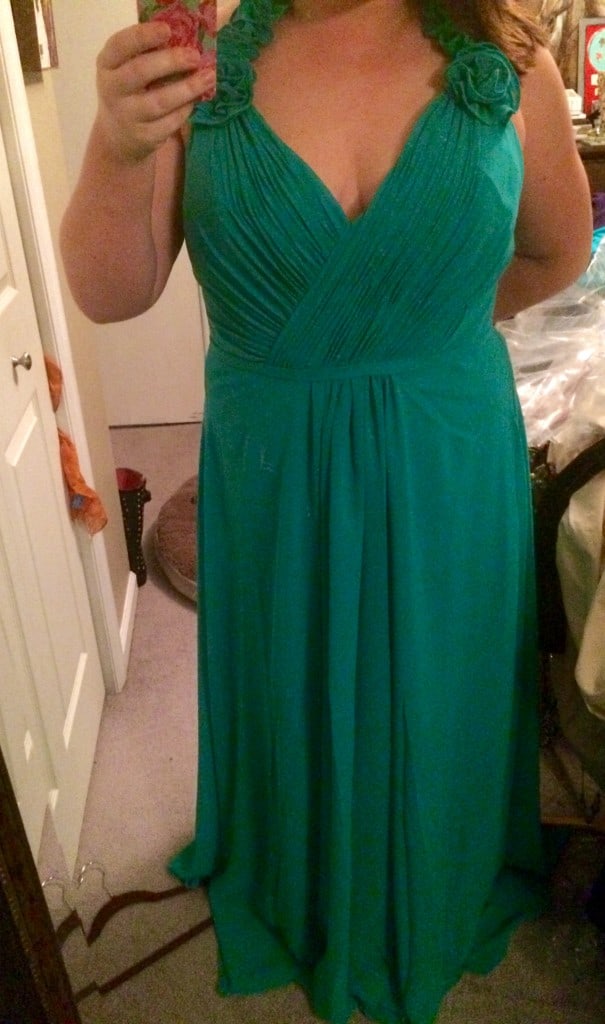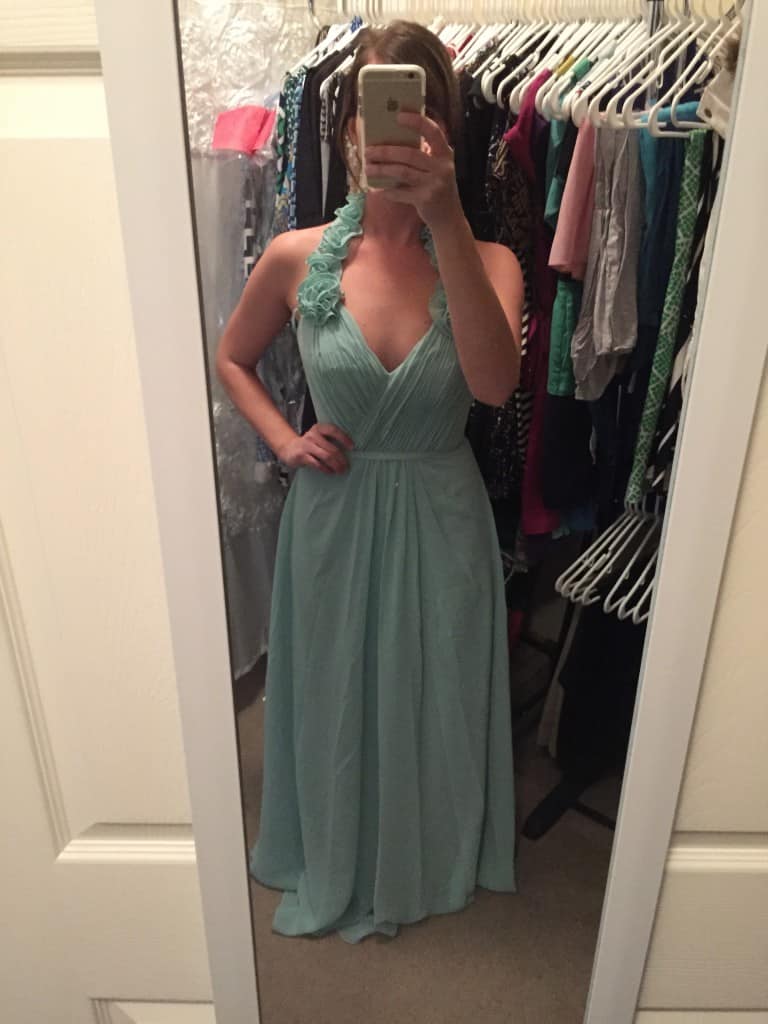 What do you think?