Looking for the perfect coral-pink paint color? Check out Behr's Coral Fountain! Come see how it looks in real life!
I've always wanted to paint a room pink and having a baby girl was my obvious in on that.
However, I didn't want a baby pink or a hot pink. Pink is tricky to do without it looking… too pink.
I decided that I wanted a pink with coral undertones to keep it from reading pepto bismol.
I also wanted something slightly muted – so it's not super vibrant or "hot pink". No neon here!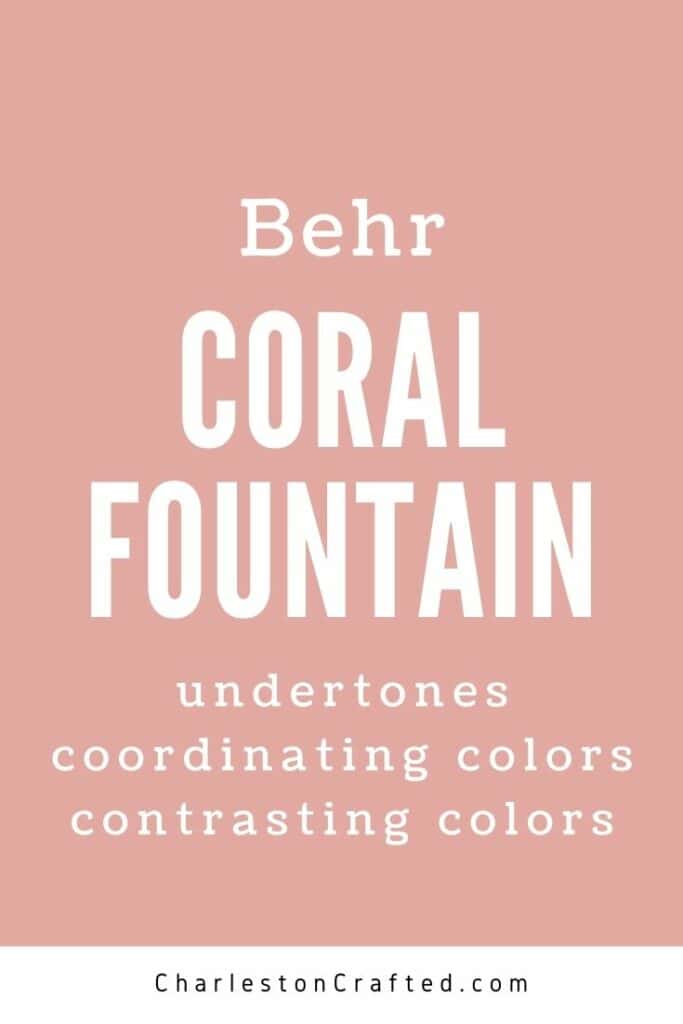 Behr Coral Fountain MQ4-03
Coral Fountain is really the perfect coral pink paint color. It's not too light, not too dark, and really beautiful on a wall, ceiling, or a piece of furniture!
In natural light, Coral Fountain takes on a more subdued hue. In artificial light, it reads brighter and slightly more orange.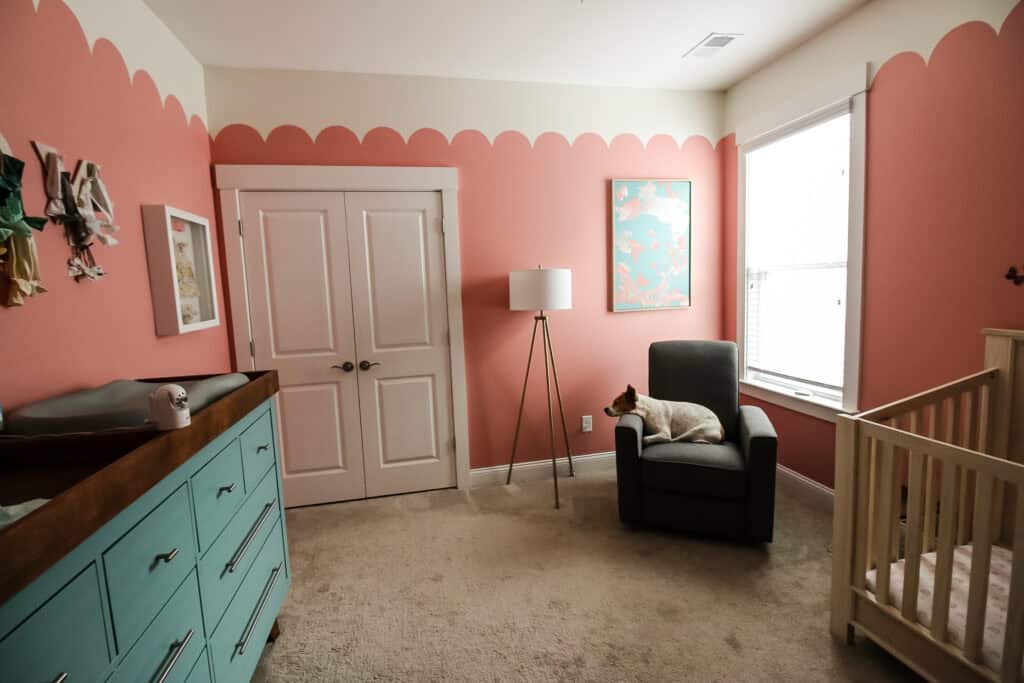 Coral Fountain undertones
Coral Fountain is a medium toned coral pink color. Coral means that it has orange/yellow undertones beneath the pink.
It also has a bit of a gray to it, which keeps it from being too vibrant or "too pink".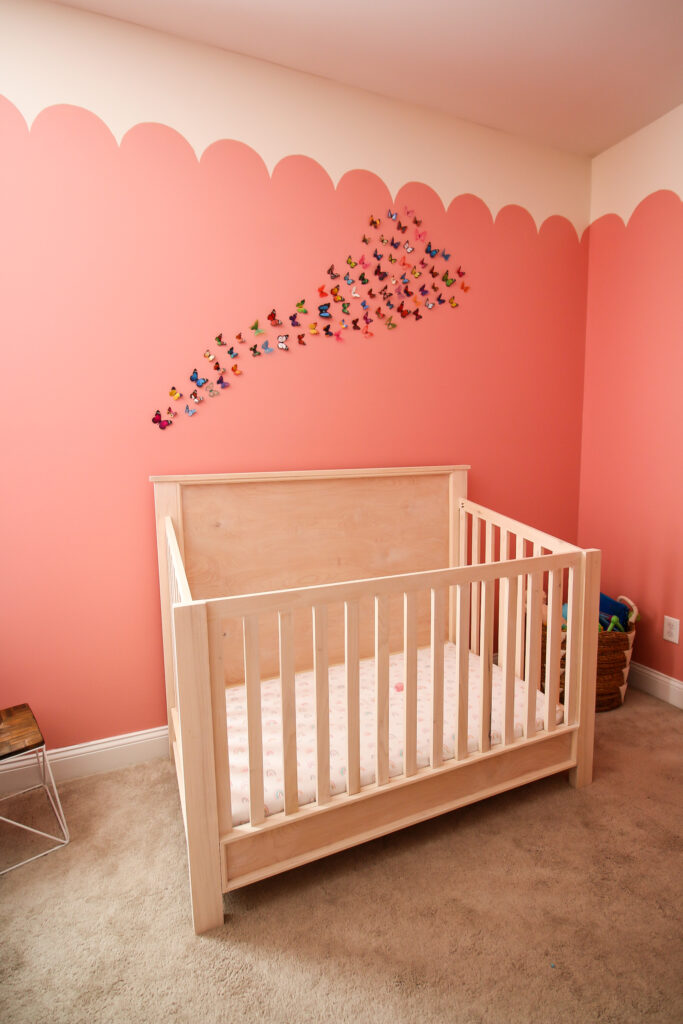 Coral Fountain coordinating colors
This is a very warm pink color that pairs well with creamy shades – tans or slightly off whites, especially. The white that we paired it with is Behr Papier Blanc, which is just on the creamy warm side of pure white.
It also pairs well with "tropical colors" such as keylime green, a deeper leafy green, sky blue, and bright yellow. We paired it with a punchy turquoise in our daughters room (Behr Tower Bridge) and I love the combo!
Finally, this color pops with deep dark neutrals – a dark black, deep charcoal, navy blue, or even a deep forest green.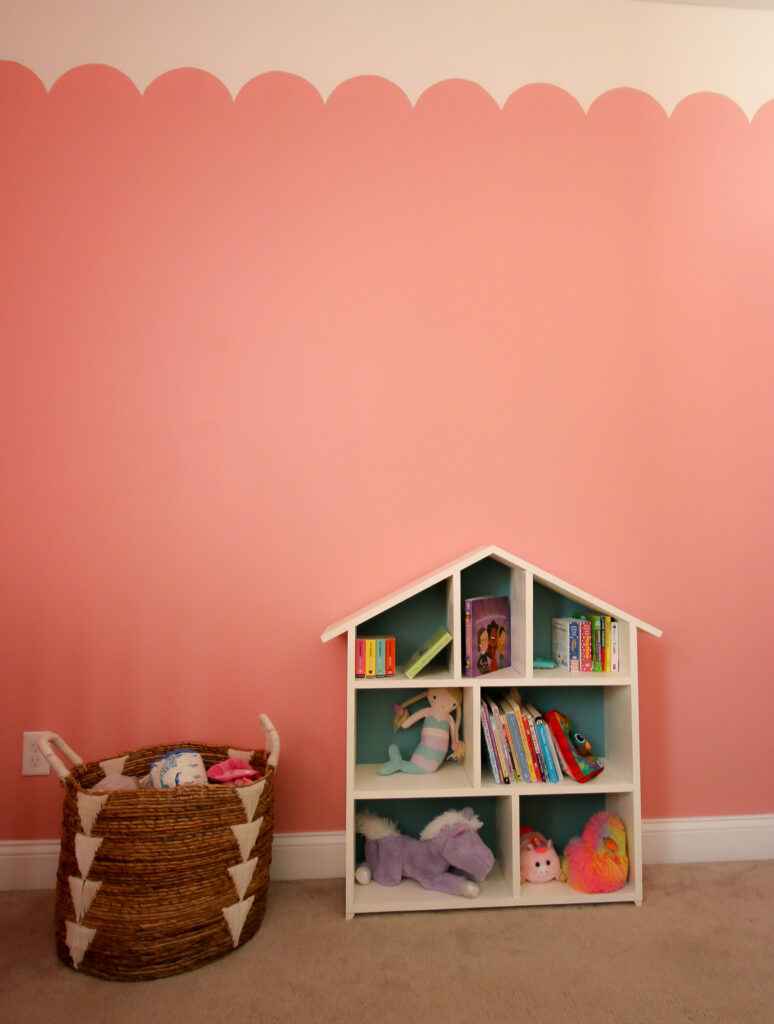 Uses for Coral Fountain
We painted the walls of our daughter's room 3/4 of the way up!
This color would also be great on a ceiling paired with creamy white walls beneath.
It would also be great used to paint a piece of furniture or large artwork! So many possibilities.
How would you decorate with Coral Fountain?
Facebook | Instagram | Pinterest | Twitter | YouTube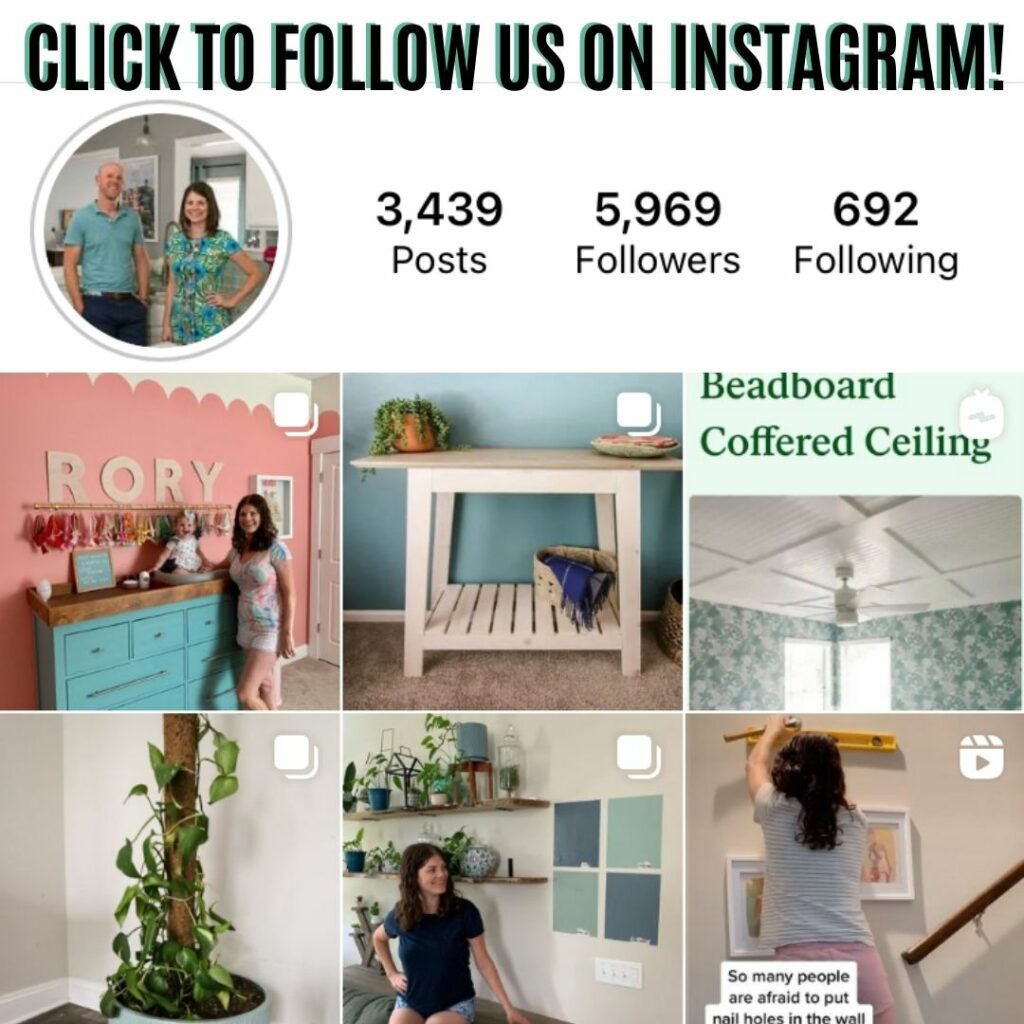 ---
Can we send you our newsletter?
Another great way to keep up with out latest projects is by joining our weekly newsletter! Get alerts of our latest projects and special peeks behind the scenes!
Follow along on Instagram
Join our online community where we share real time behind the scenes looks at our DIY projects and peeks inside our home + family!
---