I am sure that many of you guys are already in the full holiday swing. I wanted to stop by and share one of my favorite gifts this year – that I've already given. Sean and I celebrated our 4 year dating anniversary this month and, though we said we weren't buying gifts, I still wanted to surprise him with something. So, the weekend that he went to New Orleans, I painted him a painting.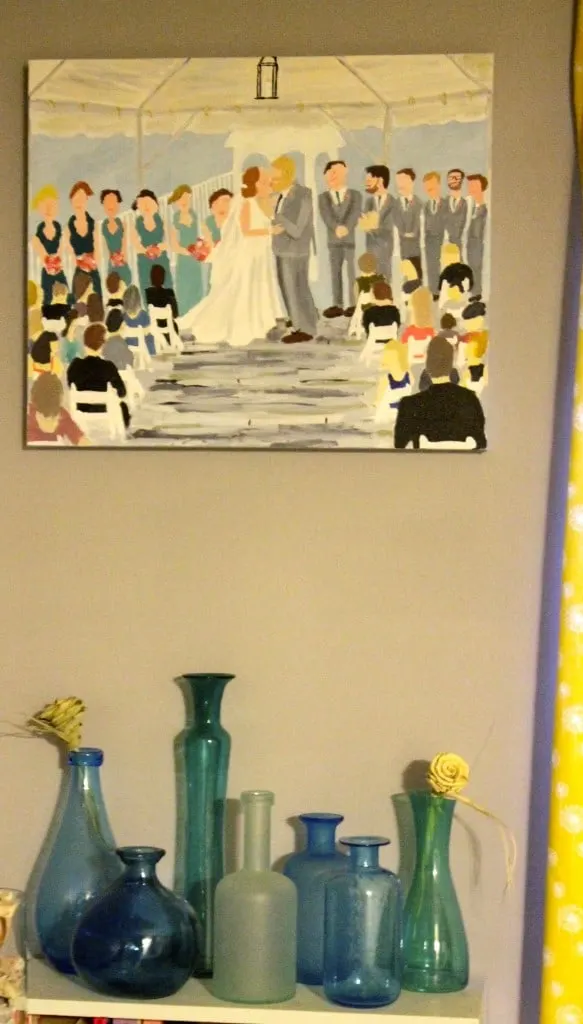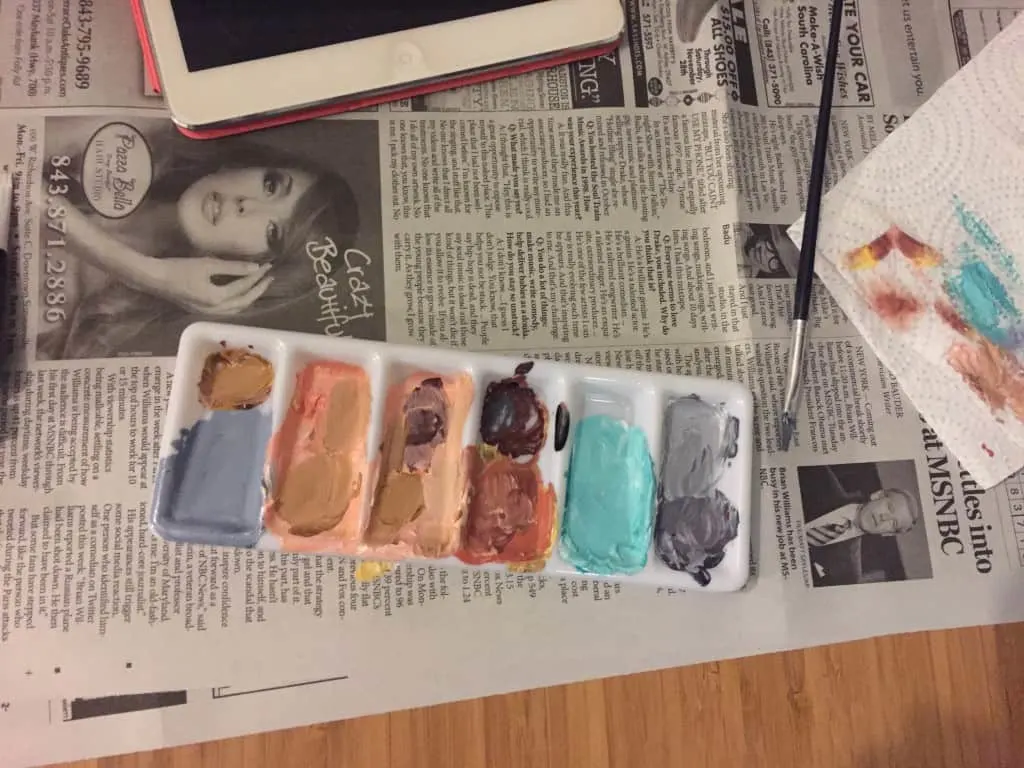 And, no, I'm not an artist. I took some mandatory art classes in middle school and have done a few Wine & Design nights, but I still really enjoy art and painting. So, I had fun doing this one. I went for a less realistic look so that it might not look too amateur 🙂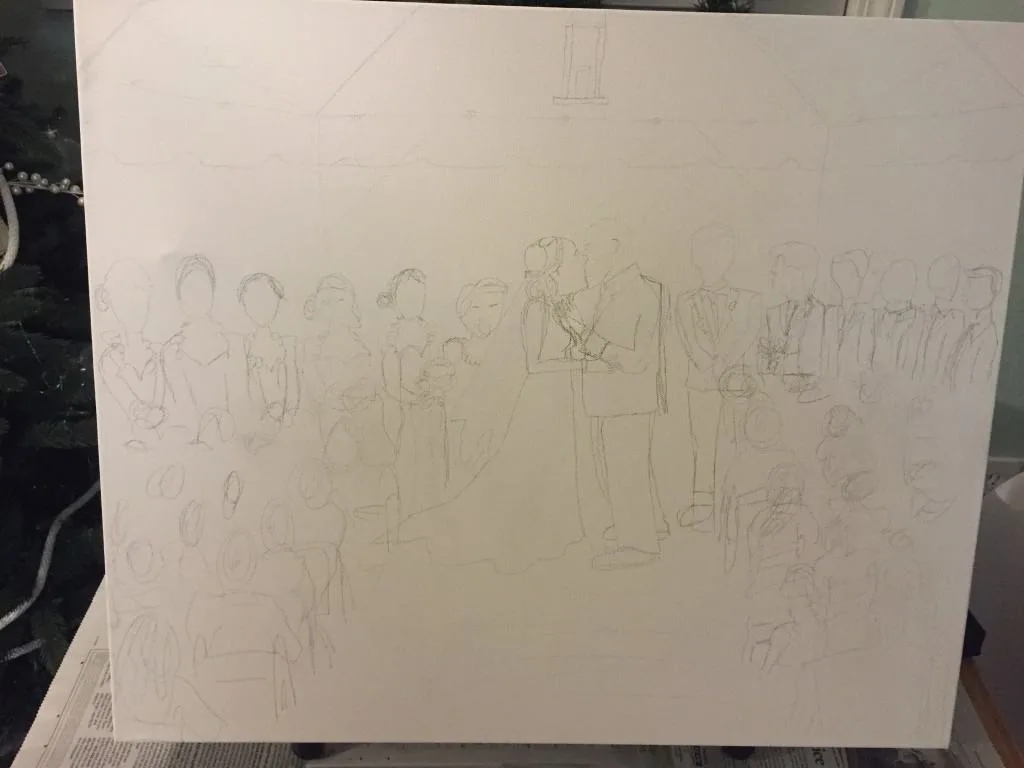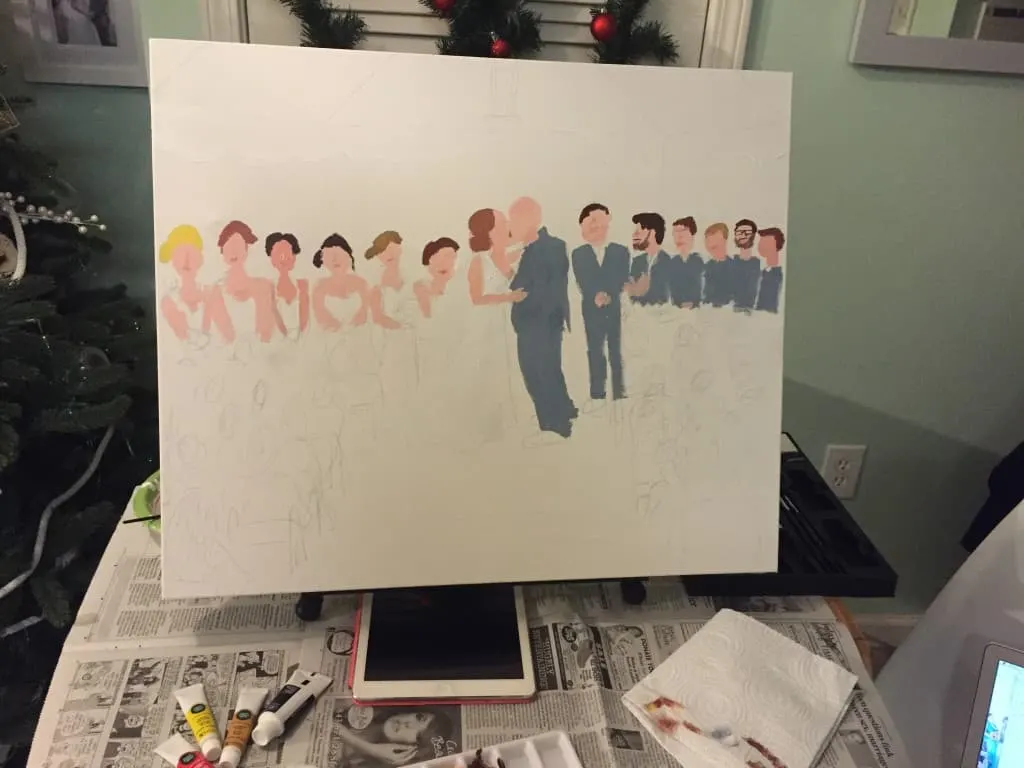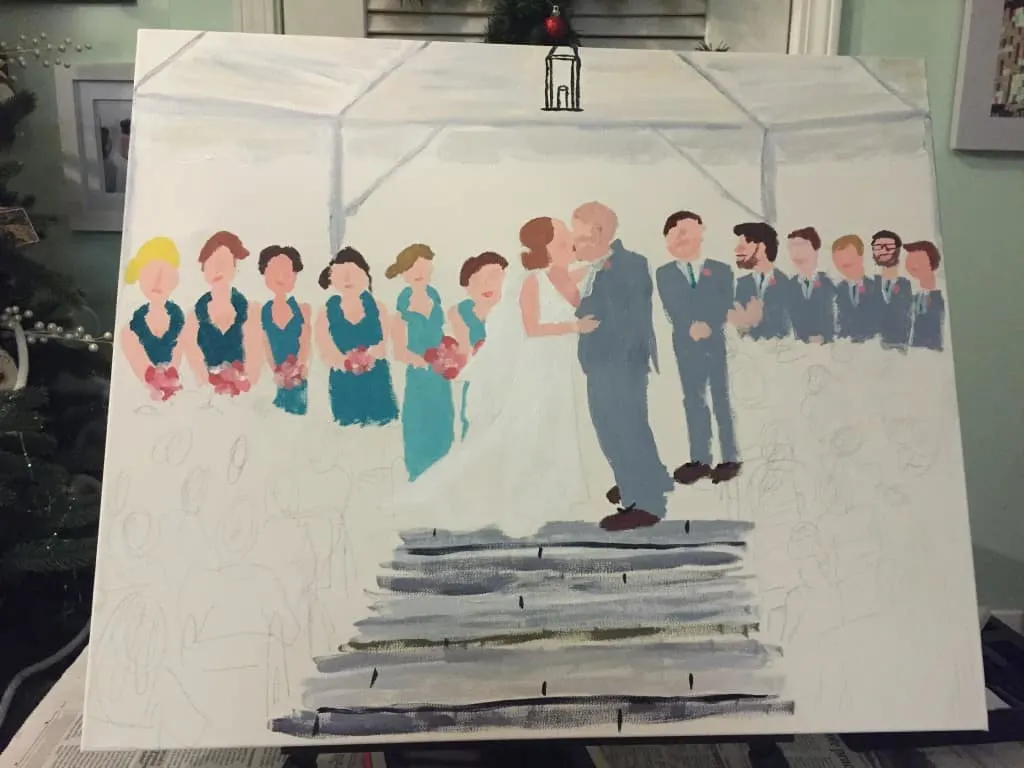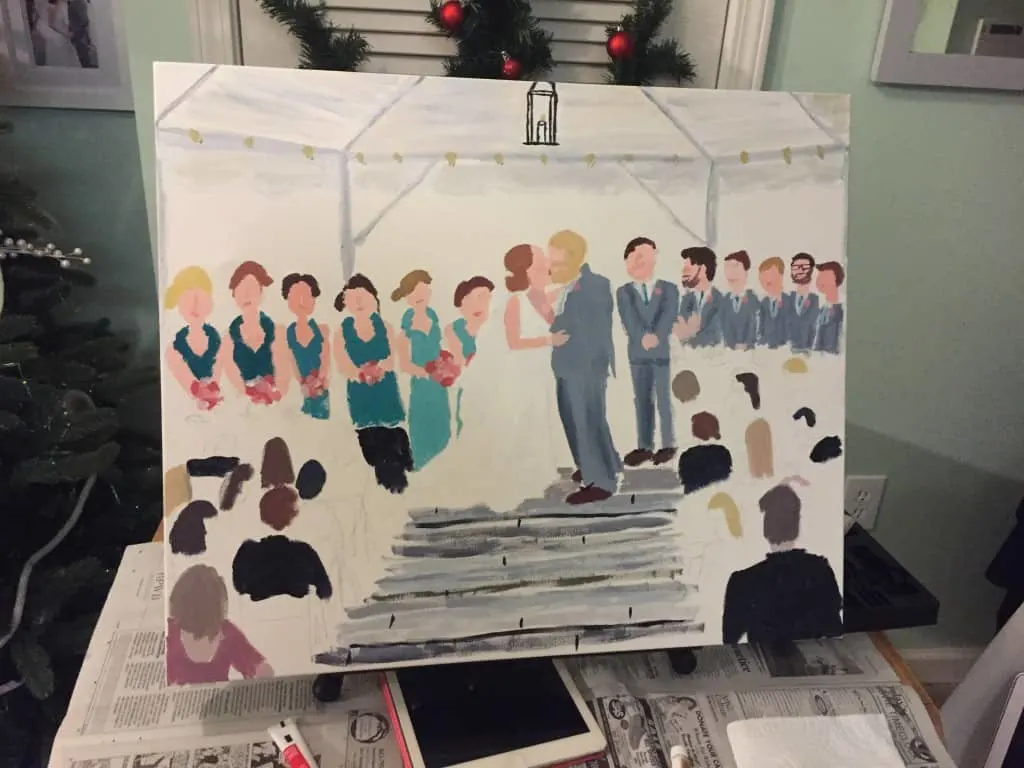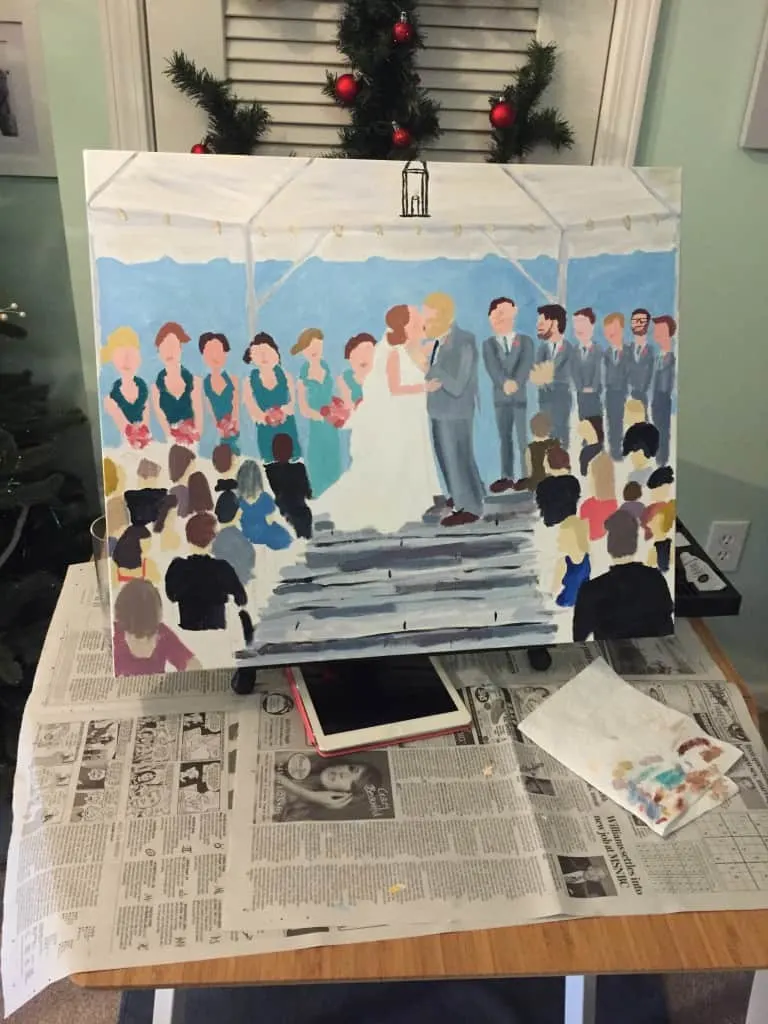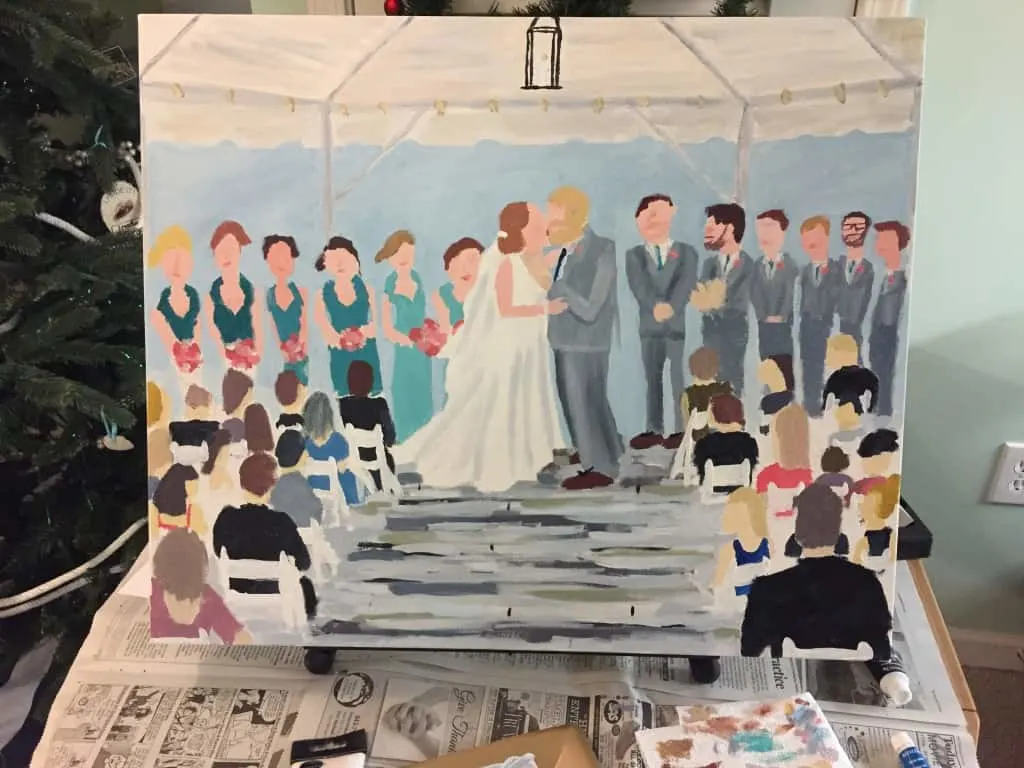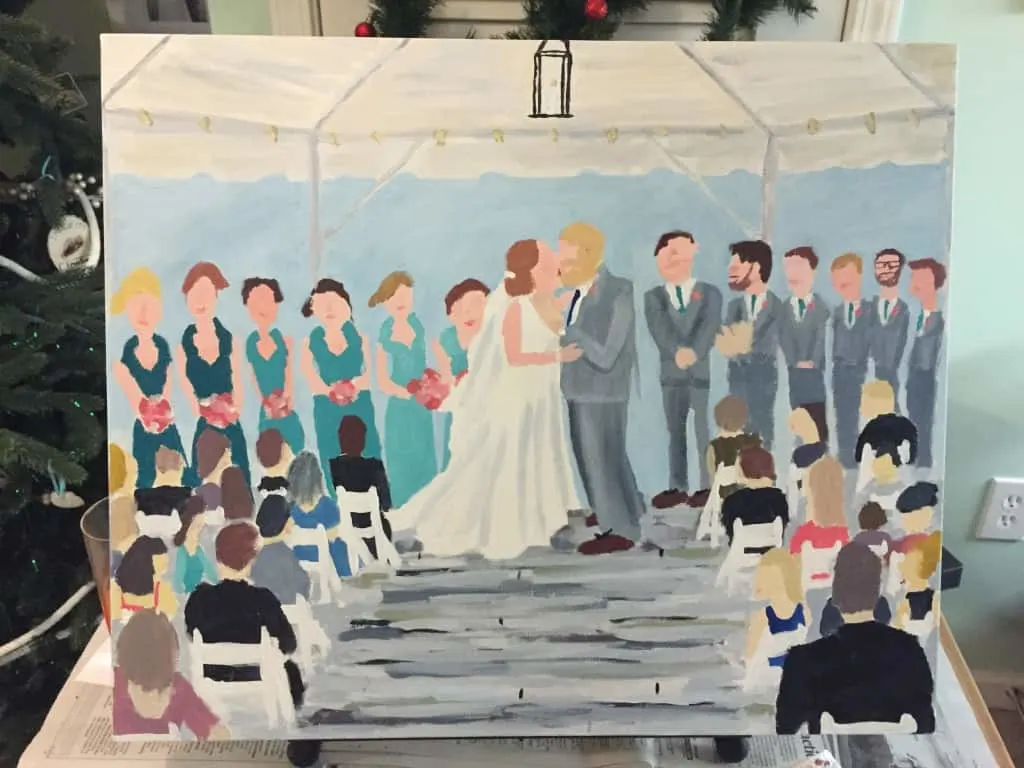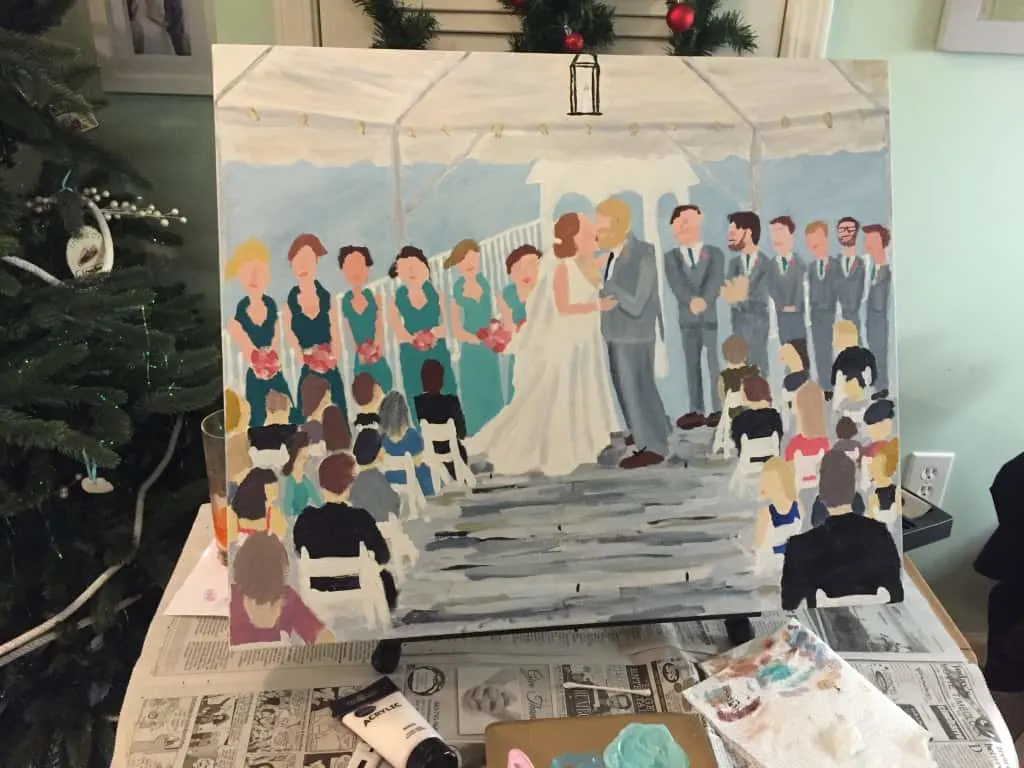 I just wanted to show you this, and my process, to tell you that you can paint, even if you aren't an artist. You can do more than you have ever imagined, with a little time, and if you put your mind to it.
It makes me really, really happy, to look back on this happiest of memories in a new and fun way. Of course, it is special because it is an image of our wedding, but it is also special to us because I made it. We hung this guy in our bedroom, so not many people will see it, but it is there to make us smile every night.
Happy Holidays.