I got EXTREMELY lucky when we moved into our new house in that the very same weekend my dad was moving as well. What was lucky about it is that he had been accumulating tools and equipment for over 20 years at our old house and was moving somewhere he would no longer need any of it. So he gave me first serve at taking anything I needed from the shed.
As a new homeowner, I was not looking forward to the immediate large expenses of buying things to take care of our new yard. I was extremely lucky. But the reality is that I would have had to purchase tools if that situation hadn't arisen. So my number one piece of advice for yard care tools is to see if you can get any hand-me-downs. If not, thrift stores are full of things like shovels, rakes, hedge trimmers, etc. Don't feel ashamed to get an old tool if you need it immediately and then upgrade when you have the chance. With that, here are what I have learned to be the 6 must have yard tools for the new homeowner.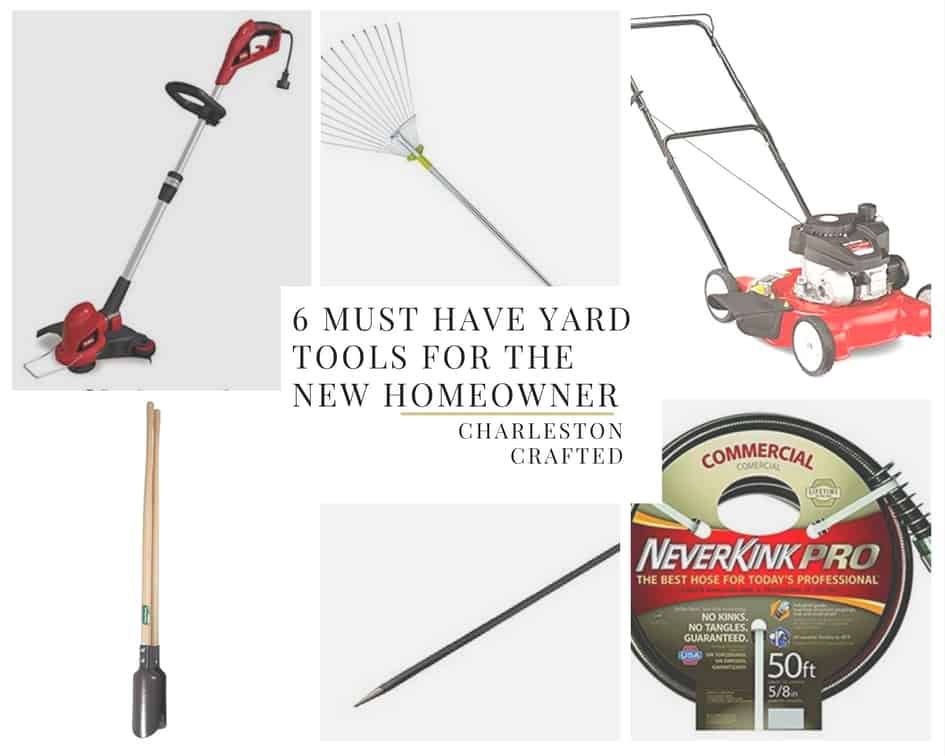 What else have you found you needed since moving into your home?