Hello! This time of year, everyone is looking for gift ideas for themselves and others.
Instead of an official "gift guide," this year we thought that we would share some of our favorite things.
We have them, we love them, and we think you might love them, too!
Our 2020 Favorite Things
Workshop
Wobble Stool
If you do a lot of projects at a work table, I highly recommend a wobble stool.
Wobble Stools are stools that sway from side-to-side kind of like the joy stick on a video game controller.
I think the point is to engage your abs, but I love swiveling back and forth while sitting at the scroll saw or staining or painting a project.
If you need a workshop stool, this is a great option!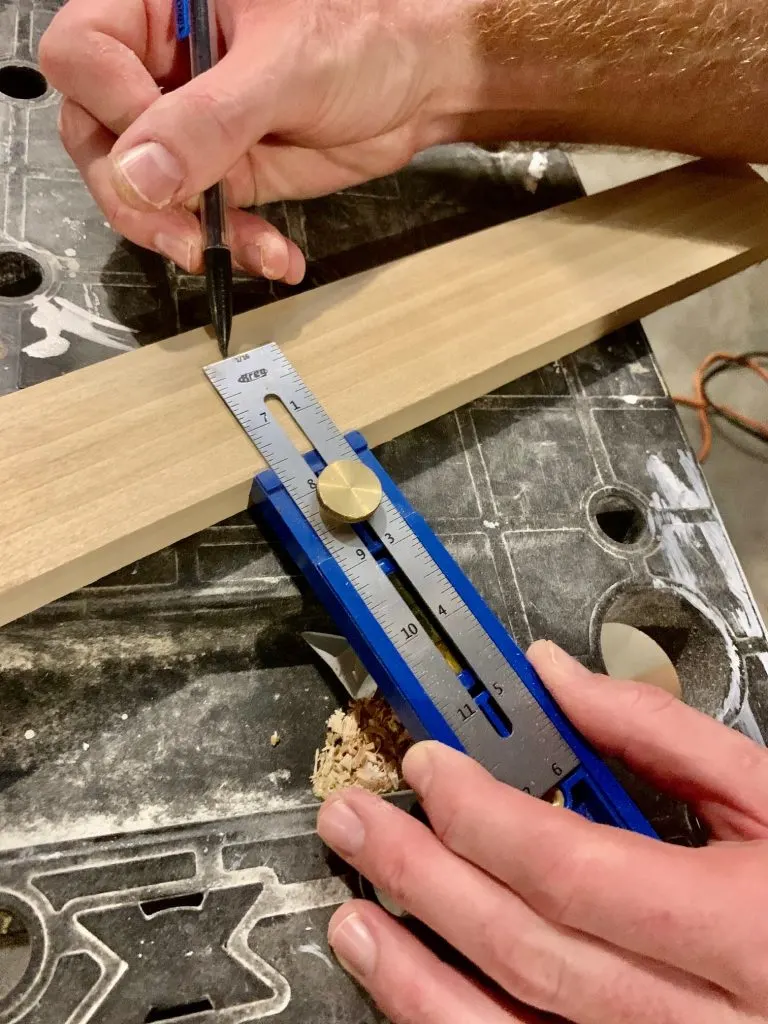 Kreg Multi Mark
The Kreg Multi-Mark is one of our favorite tools in the shop.
It is super quick and handy to use to lock in precise measurements for repeatable markings. It also has a right angle marker and a level.
We seriously use the Kreg Multi-Mark on almost every project these days in one way or another and it is a perfect stocking stuffer.
Fleximount Overhead Garage Storage
We recently got a 4'x8′ Fleximount overhead garage storage unit to put up all of our Halloween decorations and it is perfect for gaining floor space.
After moving, all of our holiday decorations were just piled in the corner of the garage and (especially after buying 32 more plastic pumpkins for our stairs) we needed somewhere to store it.
It's fairly simple to hang these racks to get storage in the air!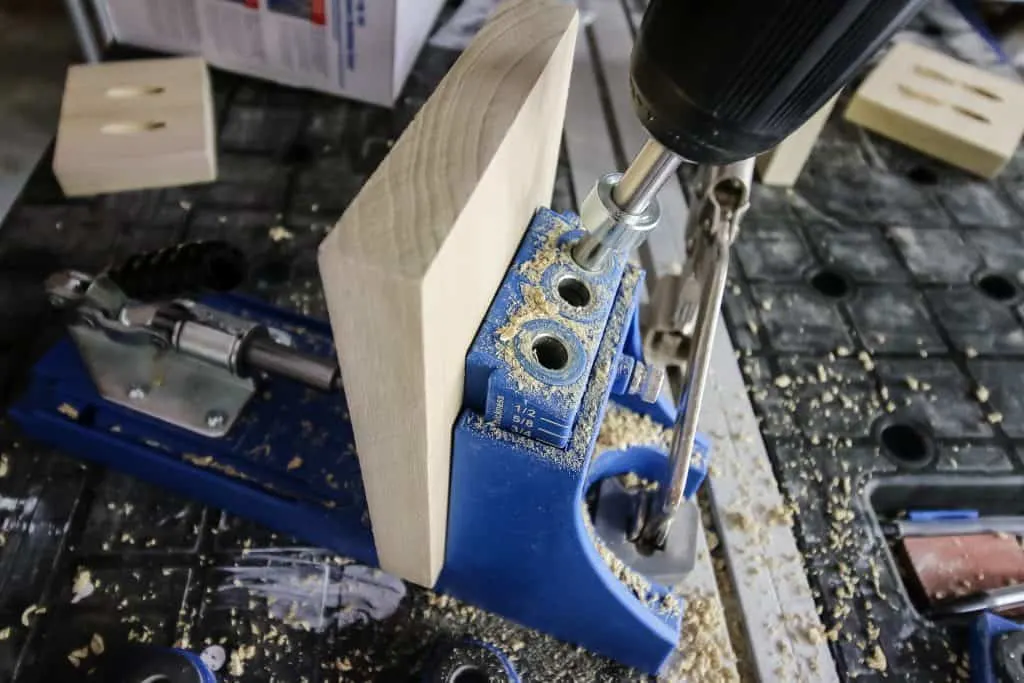 Kreg K4 Pocket Hole System
We can't do a favorite things guide without mentioning the tool we use more than anything else for furniture building, the Kreg K4.
This pocket hole system is perfect for any level of woodworking and is great for making sturdy systems.
Right now, all K4s are $20 off and their master system is $30 off, so this is the time to get started building!
Home Decor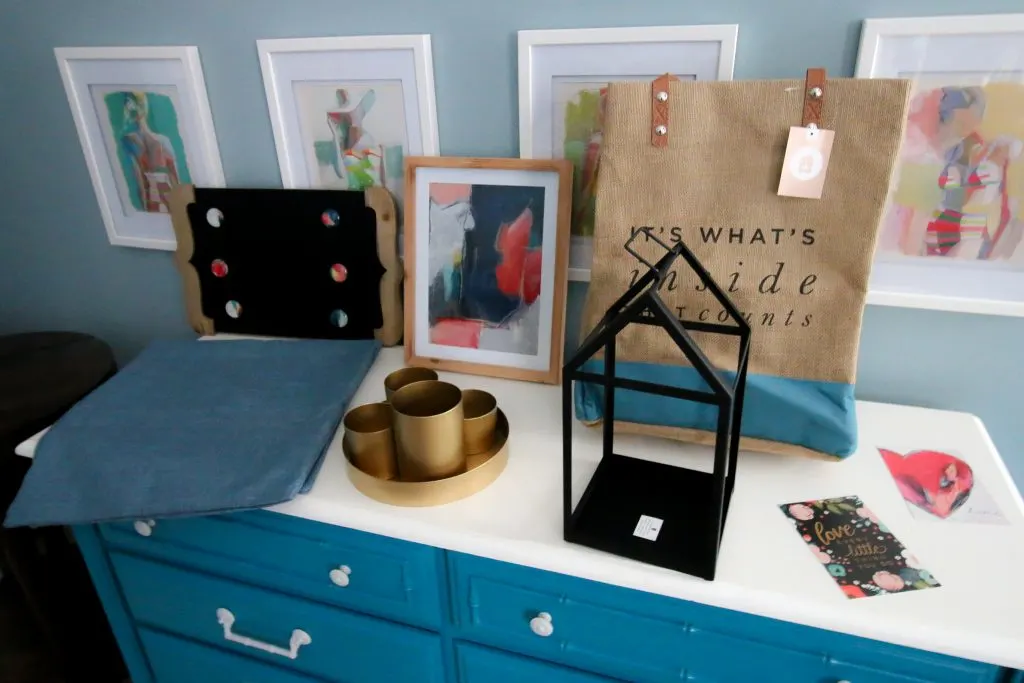 Decocrated
Decocrated is a quarterly subscription service that delivers home decor and accessories four times a year.
I've gotten the box four times now and really love the seasonal items and the surprise of getting unexpected treats!
You can order just one box or subscribe for a whole year.
Use my exclusive codes:
CHARLESTONCRAFTED10 for $10 off your first box!
CHARLESTONCRAFTED30 for $30 off an annual subscription!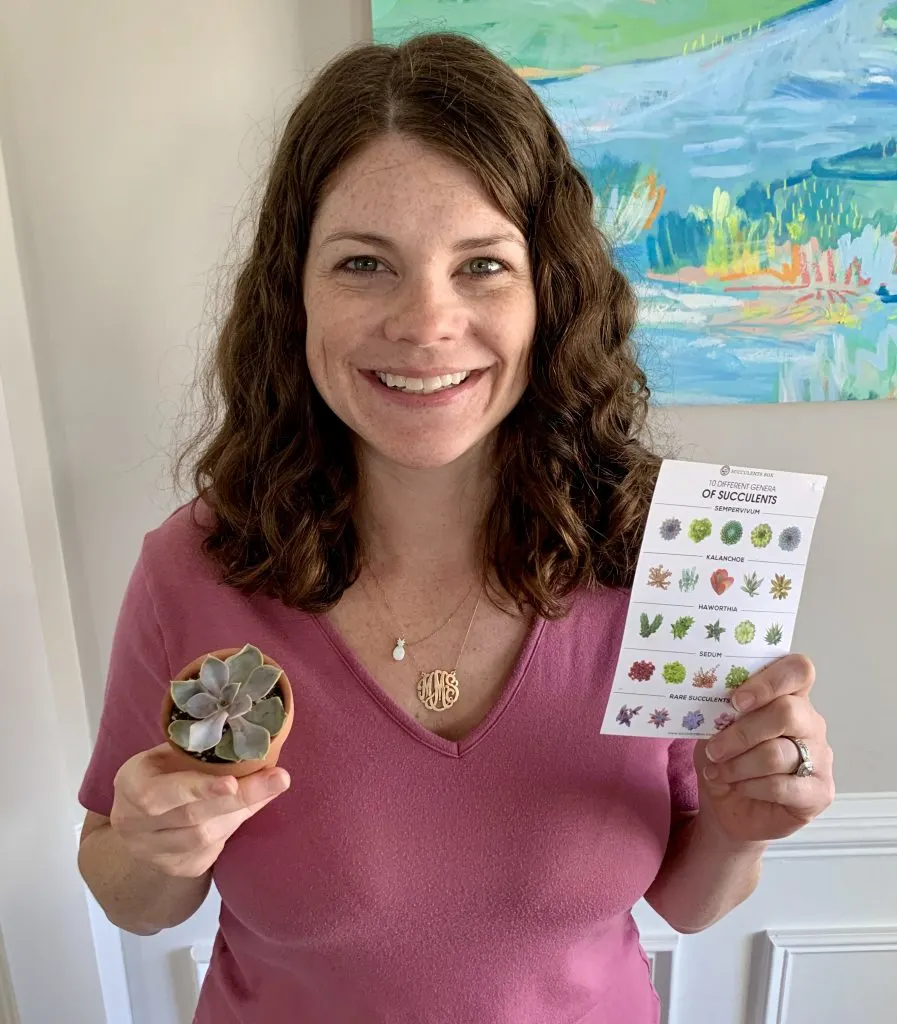 Succulents Box
I love giving live plants as a gift. I think they make a fantastic hostess gift, especially.
With less in-person parties happening this year, I've been looking for ways to send live plants to friends and family.
Enter: Succulents Box.
They offer one time & recurring succulent subscriptions.
The plants are very well packaged and it's a fun way to get special new plants that your local nursery might not have.
Succulents Box is a great gift for yourself or others this holiday season!
Smart Plug
This time of year, we have lights and decor on our front porch. In this house, we have 2 front porches with lights on each one.
The trick to being sure they always cut on and off each night without a second thought is smart plugs.
I have two of these plugs and love that they work with my Alexa and are easy to program to cut on at sunset and off at 11pm.
It's the little things!
Rose Gold Frame
When we moved, I unearthed some art that I had never framed in our old home. One thing was a gold foil map of Charleston.
I looked for a gold frame to match it and was thrilled to find this Rose Gold frame on Amazon.
The map is really a coppery color that matches the rose gold perfectly.
This looks like a super expensive frame, but it's shockingly affordable. It would make a great gift!
Craft Supplies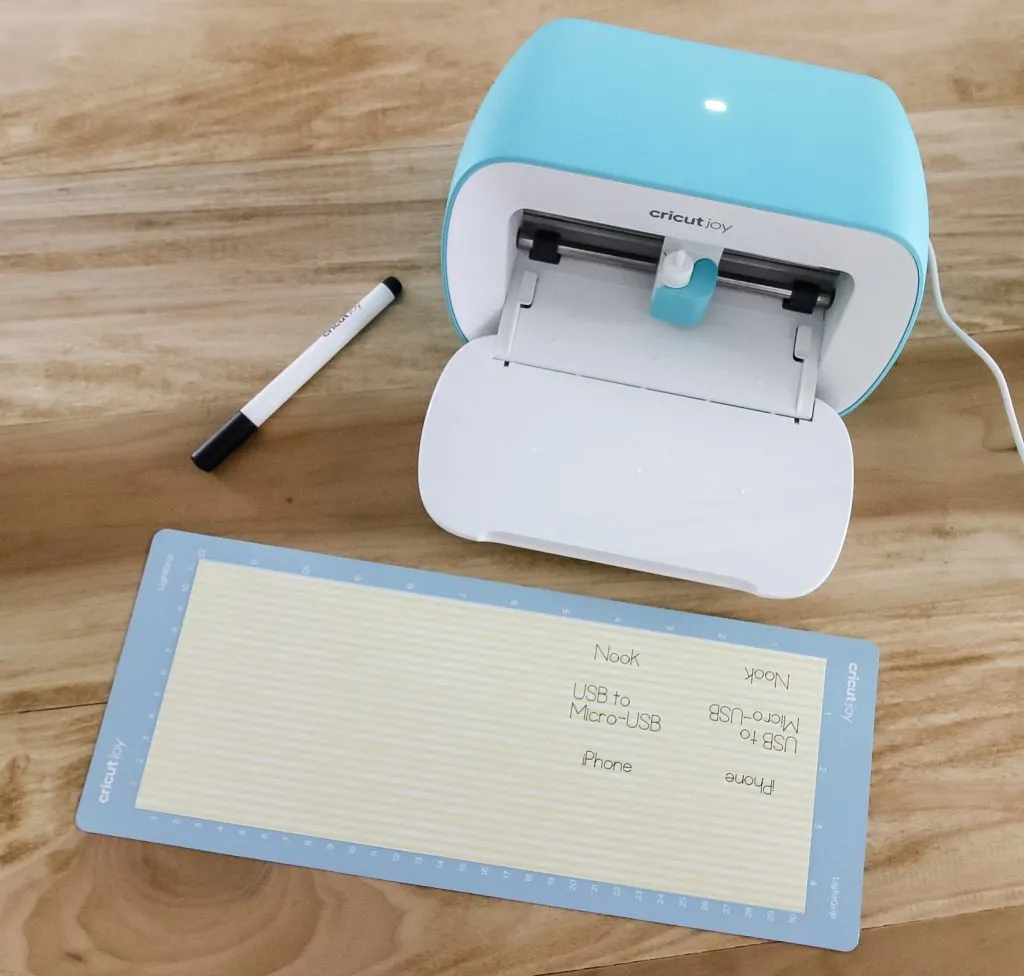 Cricut Joy
Interested in a Cricut but don't want to invest is a full sized machine? This year I got a Cricut Joy, which is a mini Cricut.
You can read my full Cricut Joy review here.
Cricut Joy is perfect for making greeting cards, labels, and small vinyl stickers. It's a great (and very portable) starter Cricut!
Baby & Toddler Gear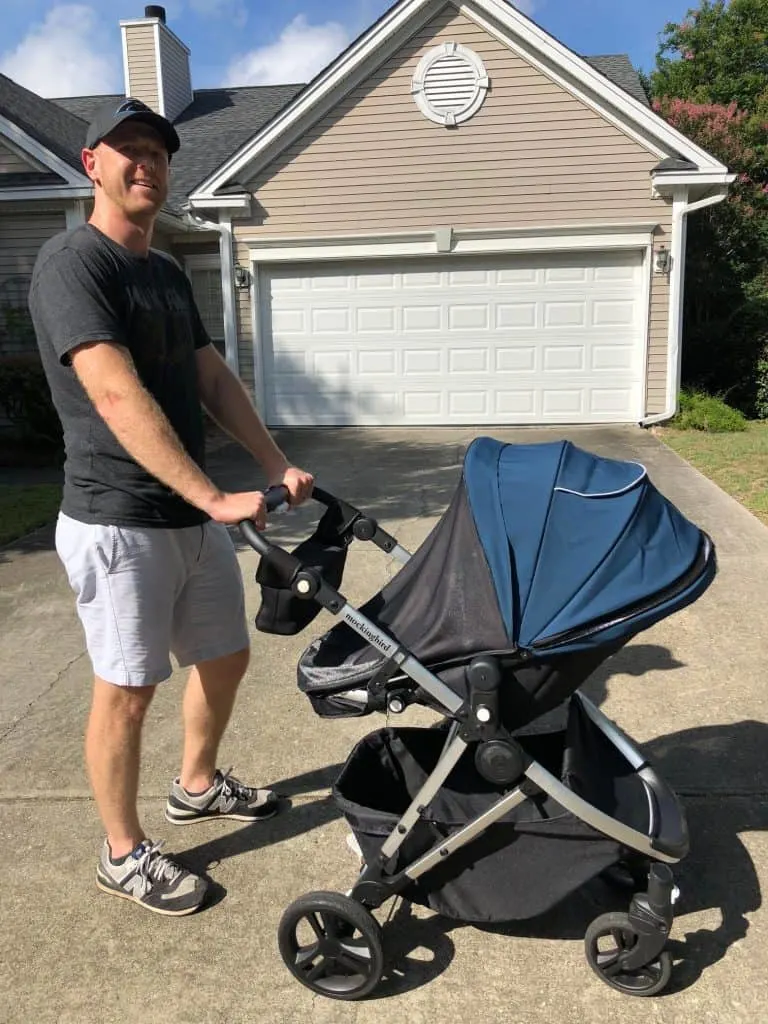 Mockingbird Stroller
We have shared many times how much we love our Mockingbird Stroller, but here we are at it again!
Read our review of the original Mockingbird and the Mockingbird Double Stroller!
If you are looking for a fabulous day-to-day stroller, you will love the Mockingbird. It has a super high end look but is priced way less than most comparable strollers.
We have really been using it a lot with the baby – we put her in the bassinet on top and Luke rides below.
This has been a total must have for our family lately!
Click here to learn more about the Mockingbird stroller!
Fisher-Price Snugapuppy Swing
We forgot how much we used the Snugapuppy Swing with our first child and it is a must for us now.
We use this all the time for our daughter to lay in when we need a break from holding her and she loves watching the mobile spin and listening to music.
Black and White Art Cards
These extremely simple black and white art cards with photos of animals have been such a hit with both of our kids.
The cards feature a black and white drawing on one side with its inverse colors on the opposite site.
These cards are absolutely perfect for newborns and infants and are the first thing that both of our kids ever focused on.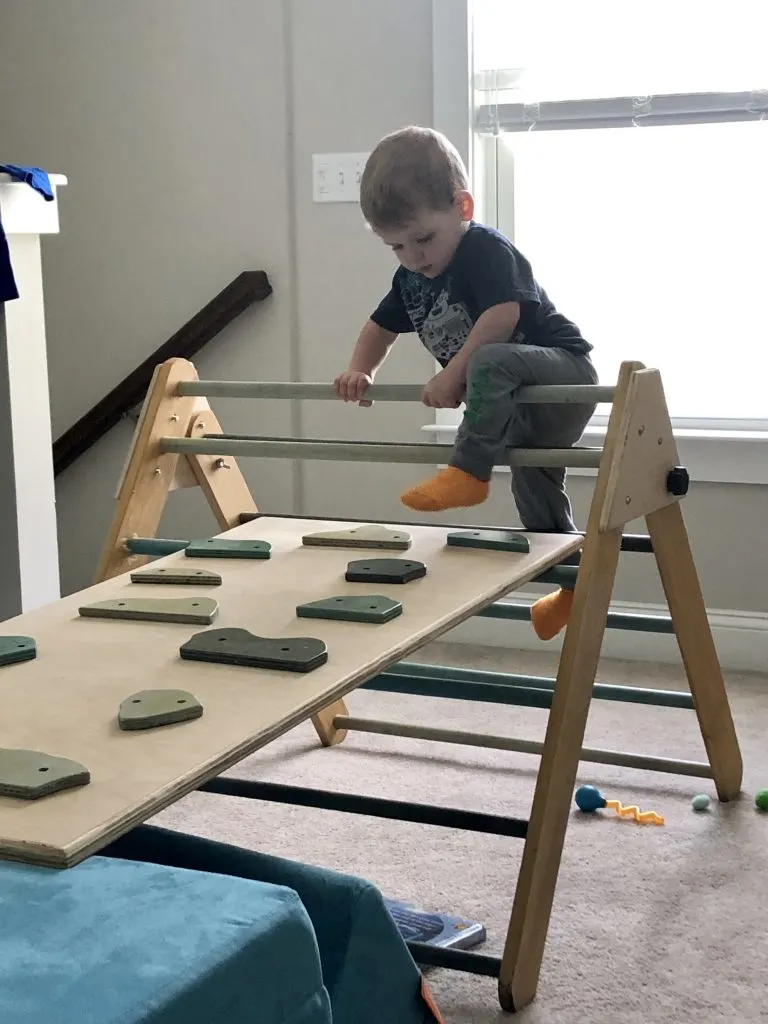 Pikler Triangle + Arch
We have been having a lot of rainy days and spending the mornings in our 3rd floor playroom.
The biggest hit with our 2 year old is our Pikler Triangle & Arch!
He has been loving setting up obstacle courses and he can really wear himself out up there.
We have plans so you can build your own Pikler arch + triangle, too!
Be sure to check out all of the other bloggers sharing their favorite things today!
Green With Decor – My favorite things 2020
Charleston Crafted – My favorite things 2020
construction2style – Our favorite finds 2020
Bright Green Door – My favorite things 2020
Average But Inspired – My favorite things 2020
House by Hoff – My favorite things 2020
Lovely Etc. – Favorite things gift guide
Simple Nature Decor – Favorite 2020 holiday gift ideas for kids
White Cottage Home & Living – My favorite things 2020
Shining on Design – My favorite things 2020
Sincerely Sara Meadows – My favorite things 2020
Houseful of Handmade – My favorite things 2020
Old House to New Home – My favorite things 2020
This is our Bliss – My favorite things 2020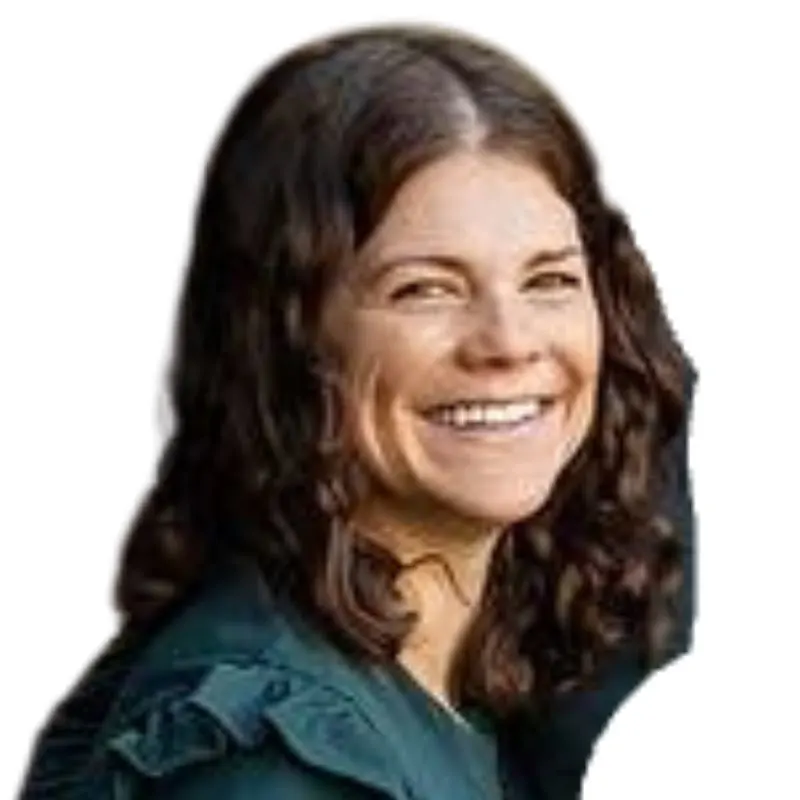 Hello, I'm Morgan, half of the creative force behind CharlestonCrafted.com! With a passion for DIY that dates back to 2012, I've transformed three homes and now I'm dedicated to helping others craft their dream spaces. Let's turn your house into a home together!