Ok, so you've seen that we began overhauling the laundry room by tearing everything out and painting it pink. I knew Morgan always wanted a pink room, so we chose a room that is behind closed doors most of the time so my eyes don't bleed out. Plus, it makes her happy and adds a pop to the place. But after painting, I had to do the actual overhaul.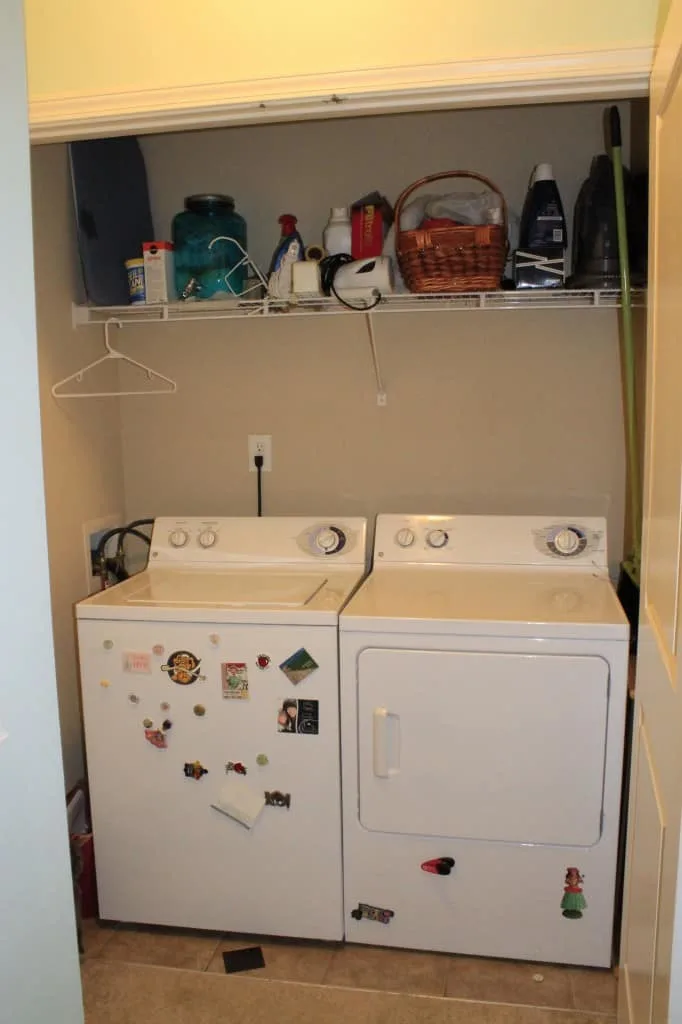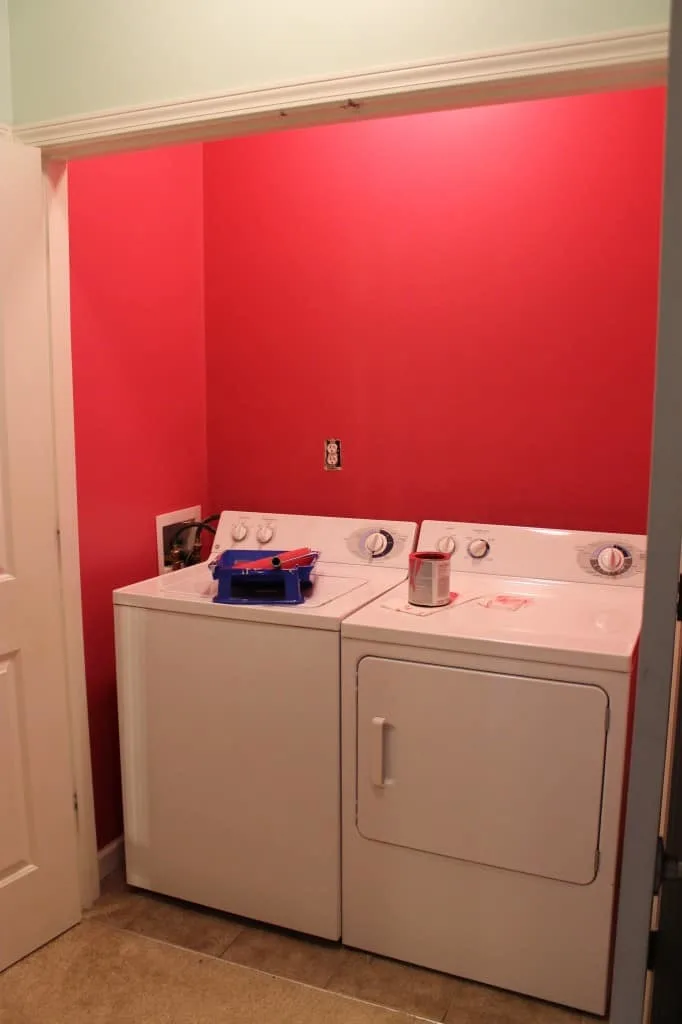 We went to Lowe's and grabbed some shelving just like the shelving we got for the pantry overhaul and had it custom cut to our size. There was one dinky shelf before, so we decided to go with two shelves, with one at a reasonable height that we could actual access easily, and one at a higher height for storage of less used items.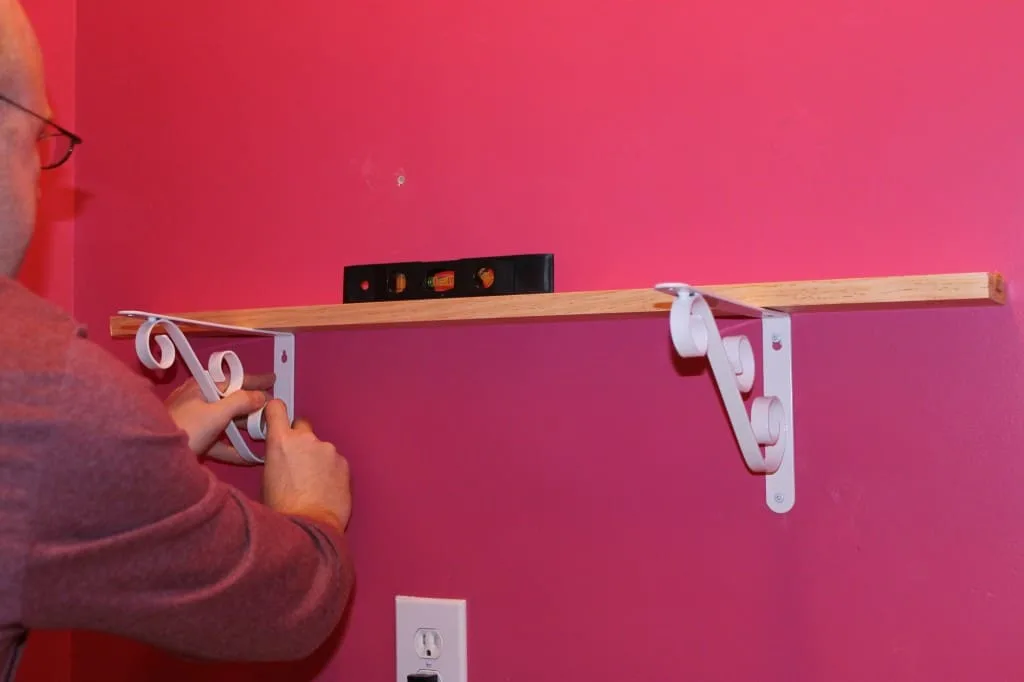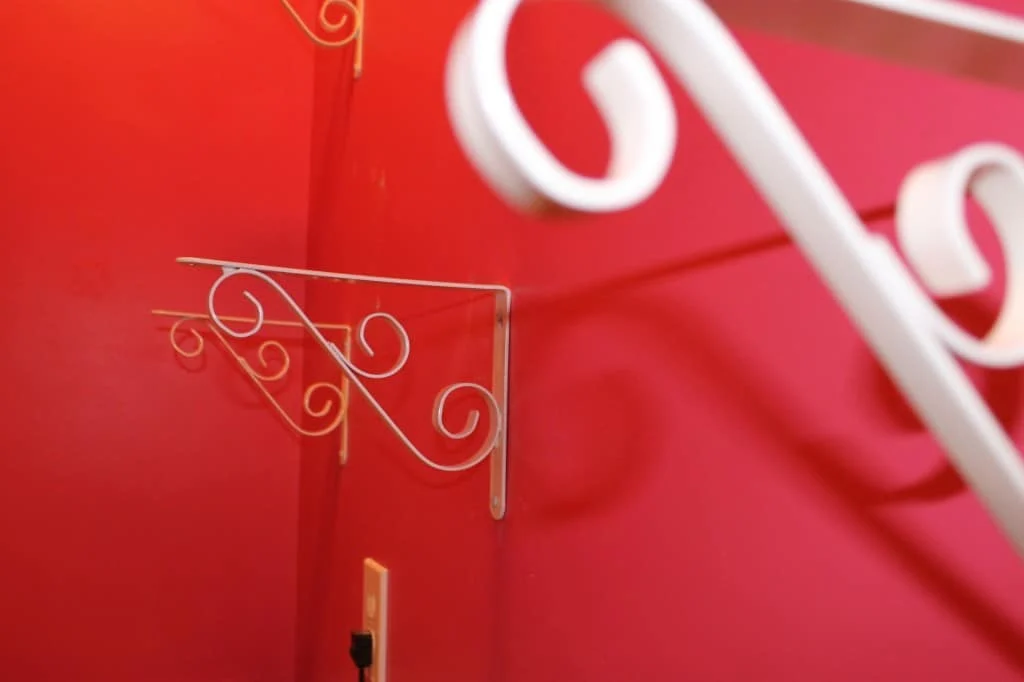 You'll notice we used fancy looking brackets for this project instead of the railings we used in the pantry because we wanted it to look a little nicer and also make sure we had the proper support all the way across the long shelf.
Morgan also wanted me to add a small shelf to accessorize with decorations to bring the room to life. So we bought and cut a board and painted it white. Then I installed it with simple L-brackets at the same height as the top of the washer and dryer.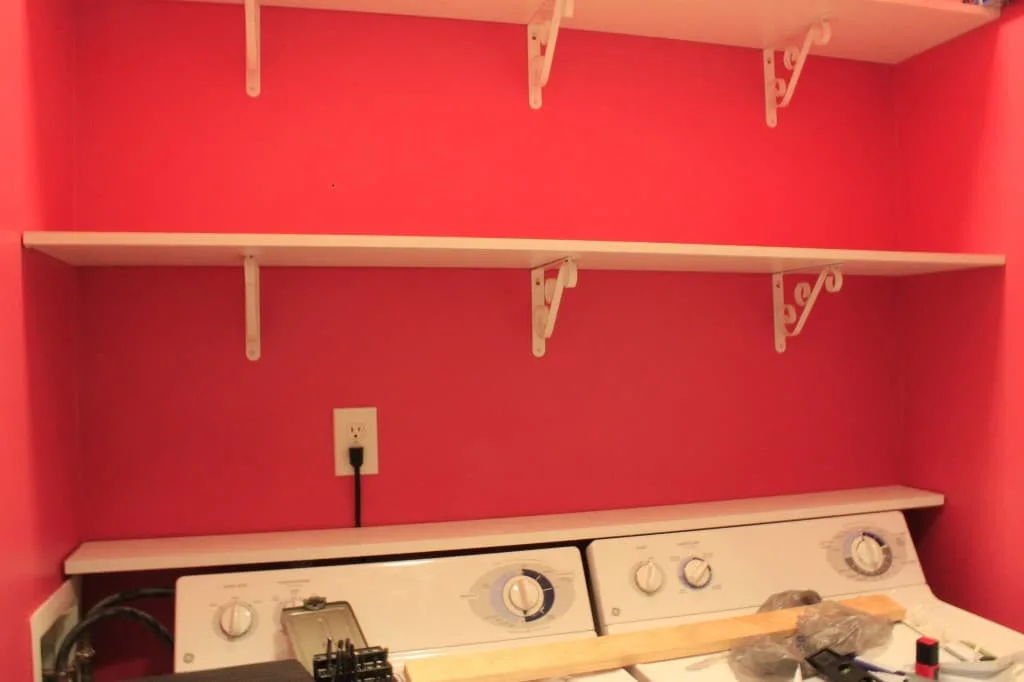 Now for a couple more pieces. I added hooks on the door to hang clothes that need to air dry.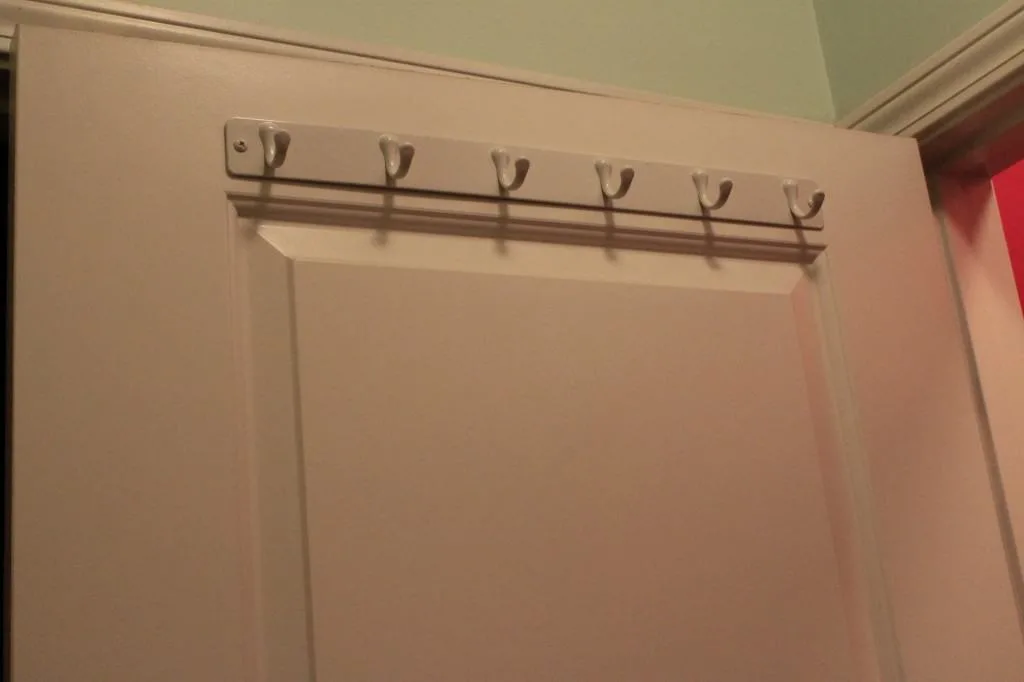 The final piece of this was to add a wall-mounted ironing board. People at my office are always telling me that I have wrinkles in my clothes that I don't notice or care about. Neither Morgan or I has ever really learned about or practiced much ironing, but we decided to start. We only had a small travel iron and tiny board that were worthless. So we bought an over-the-door ironing board and a real iron from Target. We had an iron rack and since this ironing board was designed to hang over the door, all I had to do was install the rack and hang it.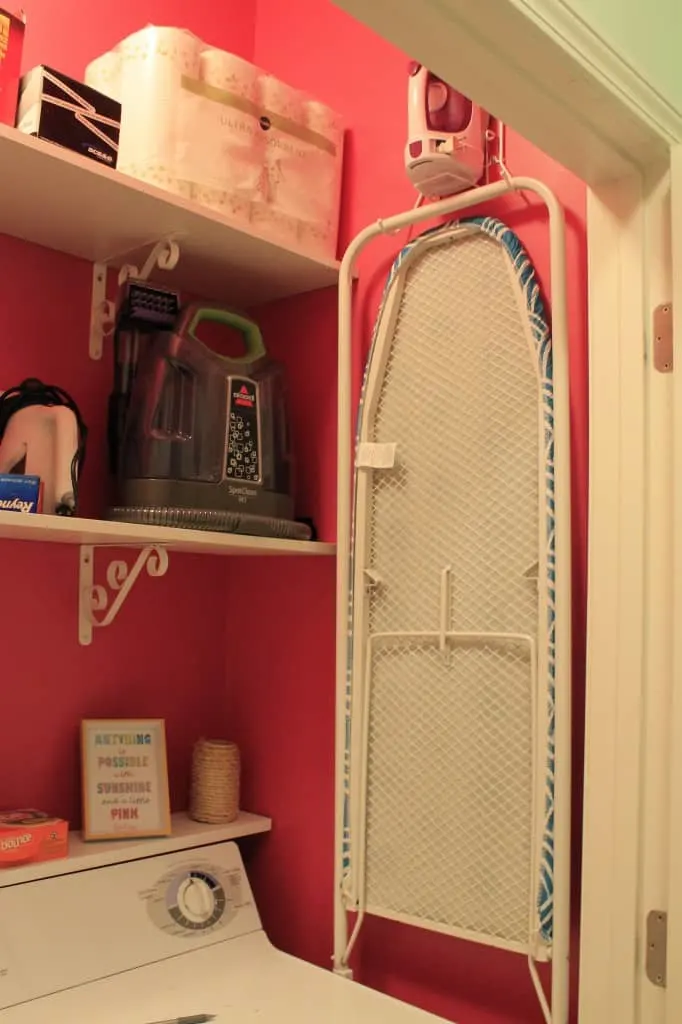 And that was it. The transformation was complete!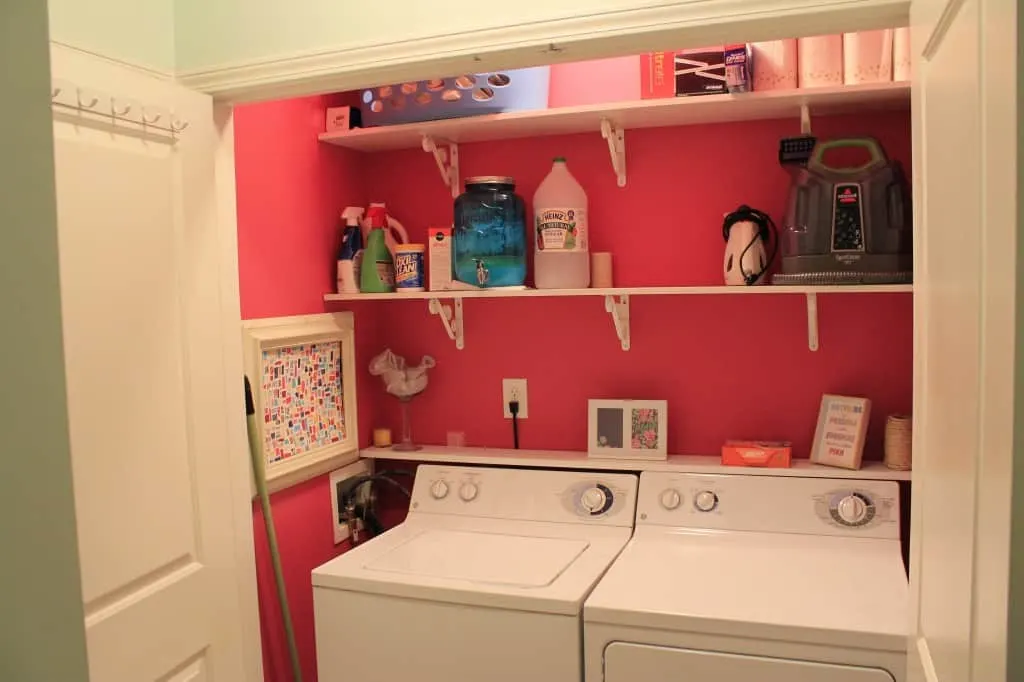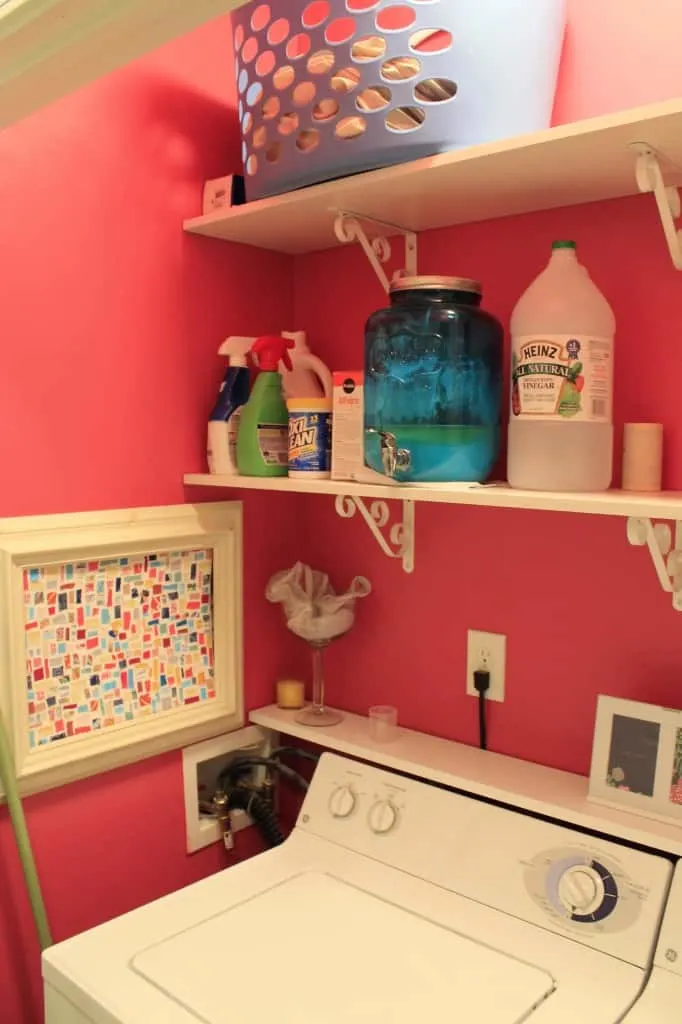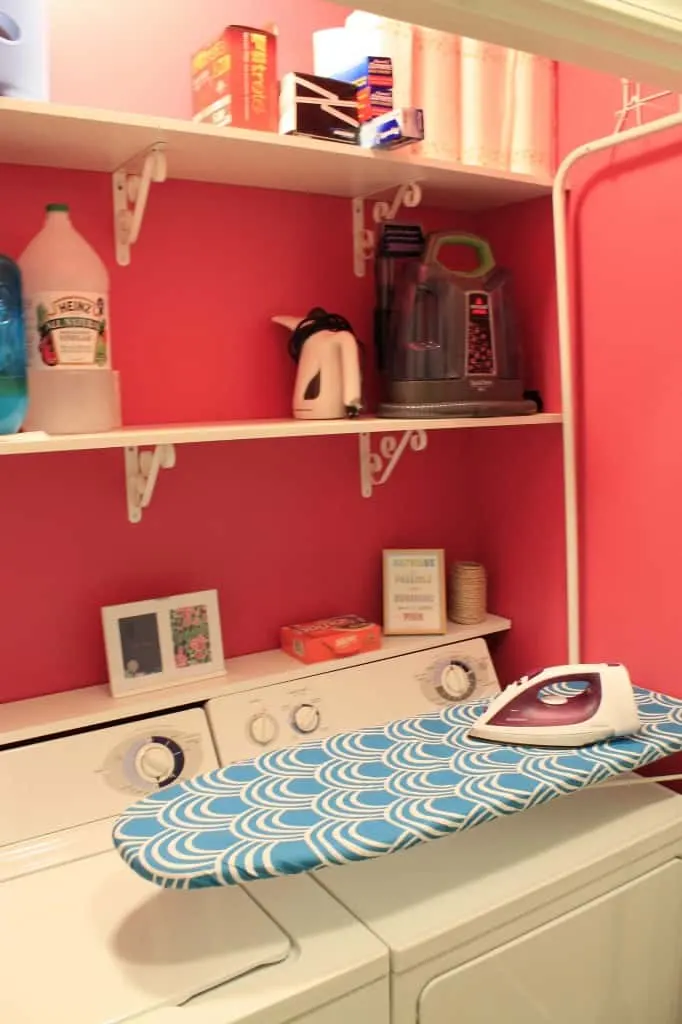 It feels good to have another room checked off the list that we can enjoy and use properly now. And we crossed numbers 23 and 26 off our 101 in 1001 list in the process!
How do you have your laundry room arranged?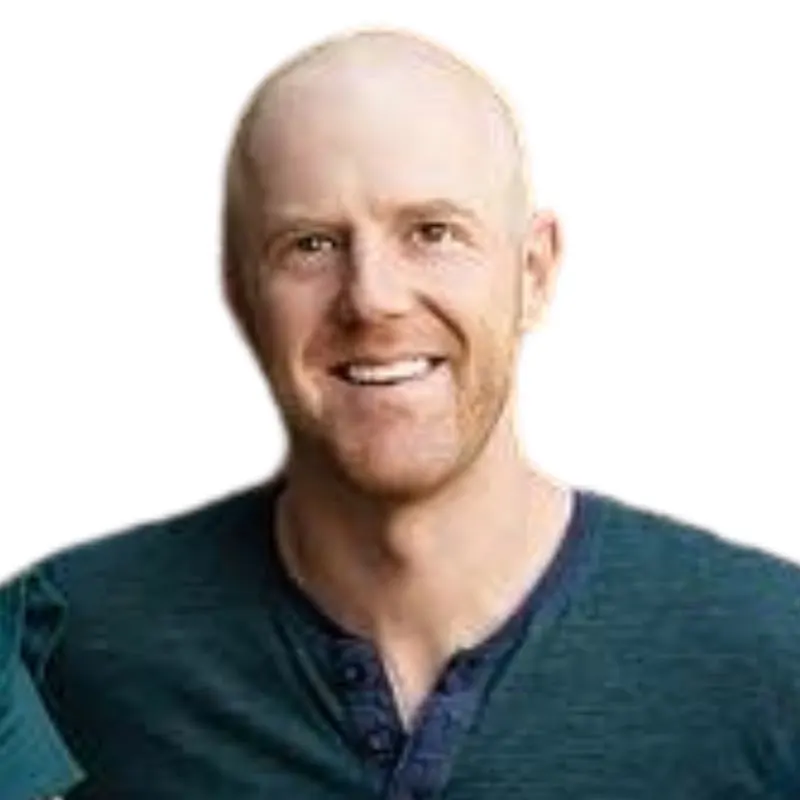 Hey there, I'm Sean, the woodworking enthusiast and builder behind CharlestonCrafted.com! Since 2012, I've been sharing the magic of turning raw materials into beautiful creations. I love teaching others the art and satisfaction of woodworking and DIY. I try to inspire fellow crafters to make something extraordinary out of nothing at all.