Wondering what colors will be trending for home decor in 2023? Here are the new decorating colors for 2023, as predicted by the experts!
Trends change quickly and that is super true is home decor.
Decorating trends come and go. And, while I like to have a timeless feeling home, it can be nice to pull in some interior design trends to keep your space feeling fresh.
Decorating with neutral colors gives you the option to bring in the color trends for 2023 and then bring in new colors the next year, too.
Check out all of my predicted interior design trends for 2022!
How to use trending colors
You might not want to redesign your home every year, but you can definitely pull the hot colors for the year in as accent colors. This makes a space feel fresh for little effort.
Accents could be used for:
Accent walls (painted or wallpaper)
Pillows or throw blankets
Secondary colors in rugs or other patterned textiles
Color palette for art and wall art
My overall predictions for interior paint colors for 2022
2022 was all about warm neutrals. As we head into 2023, I predict that we keep those warm shades but go into more vibrant colors.
Now, that doesn't mean neon. These colors will still be muted, so they feel modern, but have a lot of color and pigment to them.
Here are my predicted trending houseplants for 2023!
Accent colors for 2023
I think that sage green is the perfect accent color for 2023. Look for something dusty – with a lot of gray undertones – so it feels earthy but not at all bright or neon.
Expect to see a lot of rust or terra cotta as well. Terra cotta and sage green are opposite each other in the color wheel and therefore accent each other quite nicely.
Purple will also be on trend. Very Peri was the Pantone color of 2022, and experts are expecting all shades of purple – including pastels – to continue to be popular. Purples tend to pair well with gold, yellow, orange, and green.
Color Experts Color of the Year 2023
Coloro
Coloro has named Digital Lavender their 2023 color of the year. Their total list of trending colors includes:
Digital Lavender
Luscious Red
Sundial (muted mustard)
Tranquil Blue
Verdigris (turquoise)
Trend Council
Trend Council is predicting lots of pastel shades for Spring and Summer 2023, specifically pastel blue, green, peach, pink, and yellow.
What colors are you predicting for 2023?
Facebook | Instagram | Pinterest | Twitter | YouTube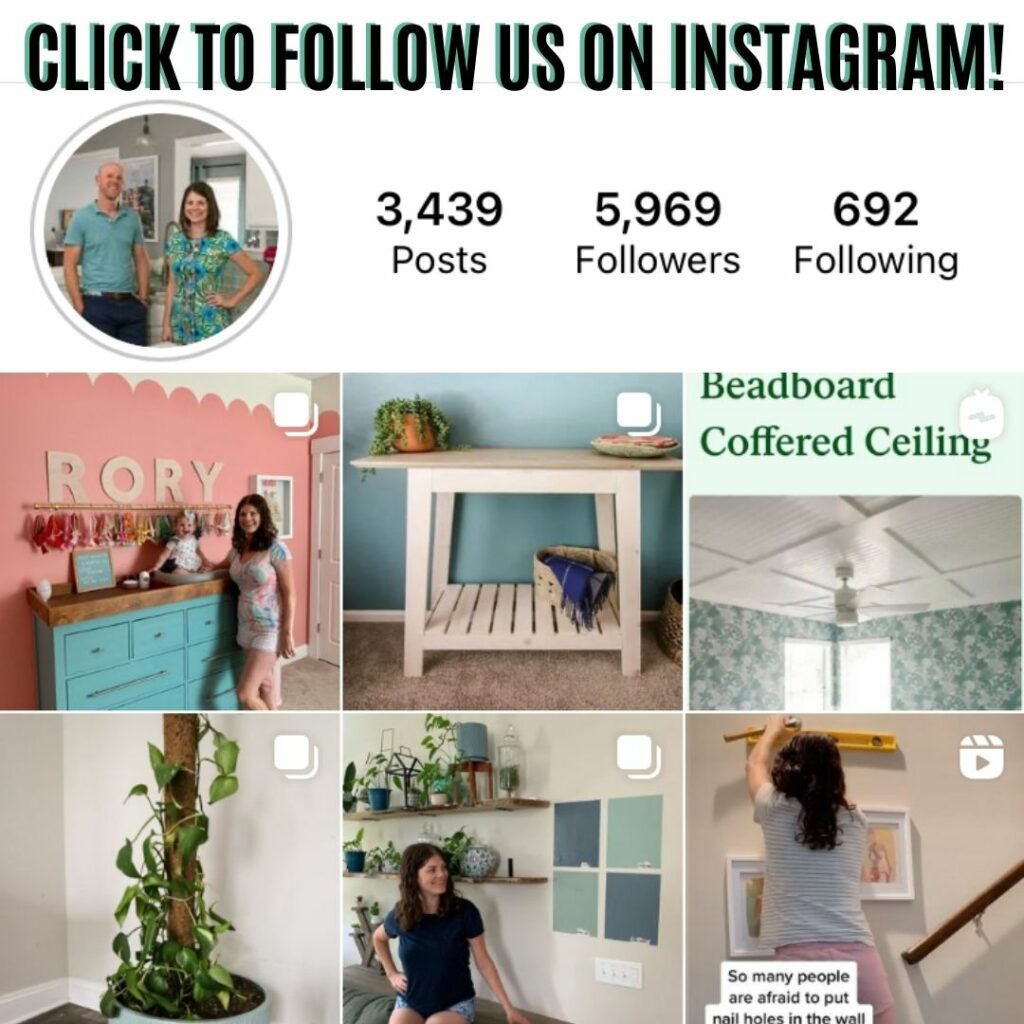 ---
Can we send you our newsletter?
Another great way to keep up with out latest projects is by joining our weekly newsletter! Get alerts of our latest projects and special peeks behind the scenes!
Follow along on Instagram
Join our online community where we share real time behind the scenes looks at our DIY projects and peeks inside our home + family!
---