Happy Monday! We had a crazy fun weekend and wanted to stop in and share it with y'all! We were excited to have my parents come to visit for the weekend. They got here around 6pm on Friday. We went to dinner at the Bohemian Bull & then went for a nice long walk on Folly Beach. It was a beautiful clear night which made for a great walk.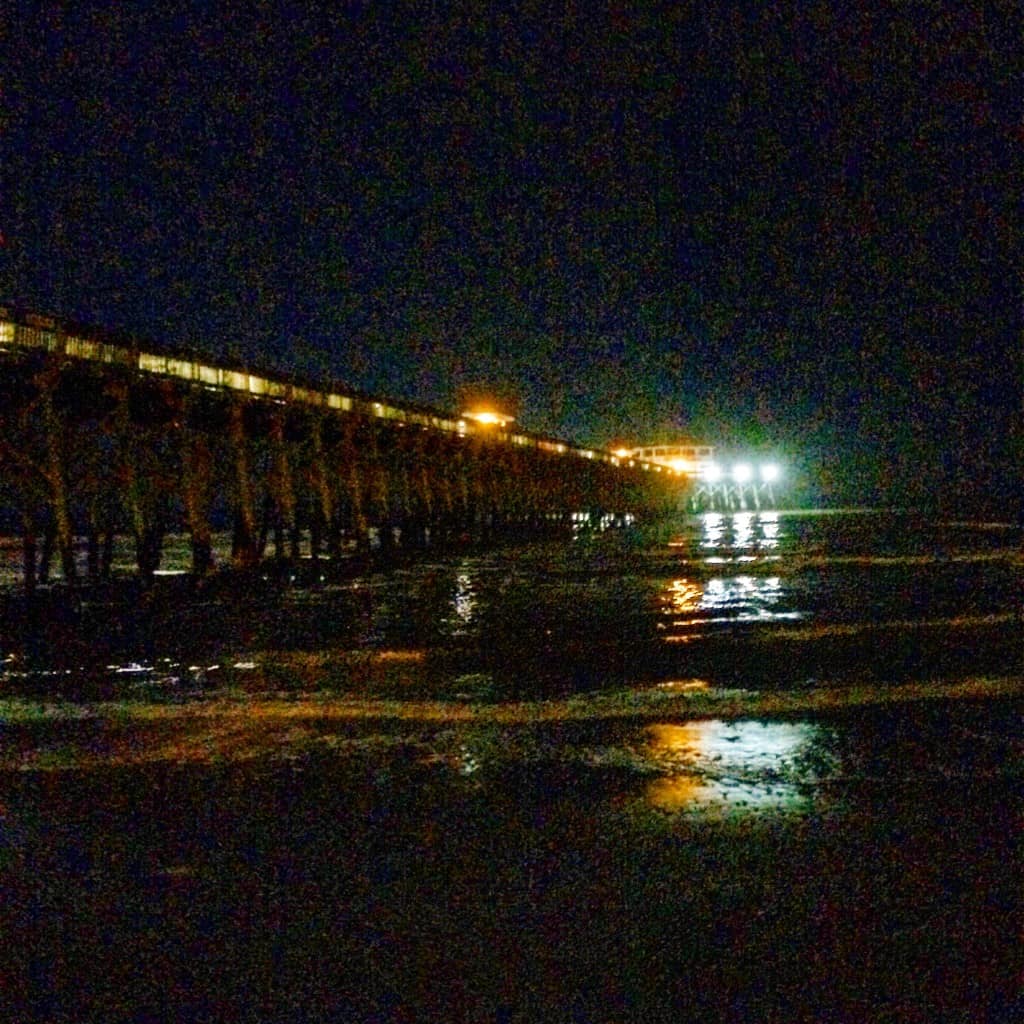 On Saturday morning, we woke up early and made sweet potato waffles & eggs (since my mom gave me the new spiralizer for Christmas, I wanted her to see it in action!). Then we spent the morning hiking and birdwatching at Caw Caw County Park. We saw lots of birds but the highlight was definitely seeing a huge mama alligator with 8 babies! We didn't get a great picture since we just had our cell phones but see if you can spot them!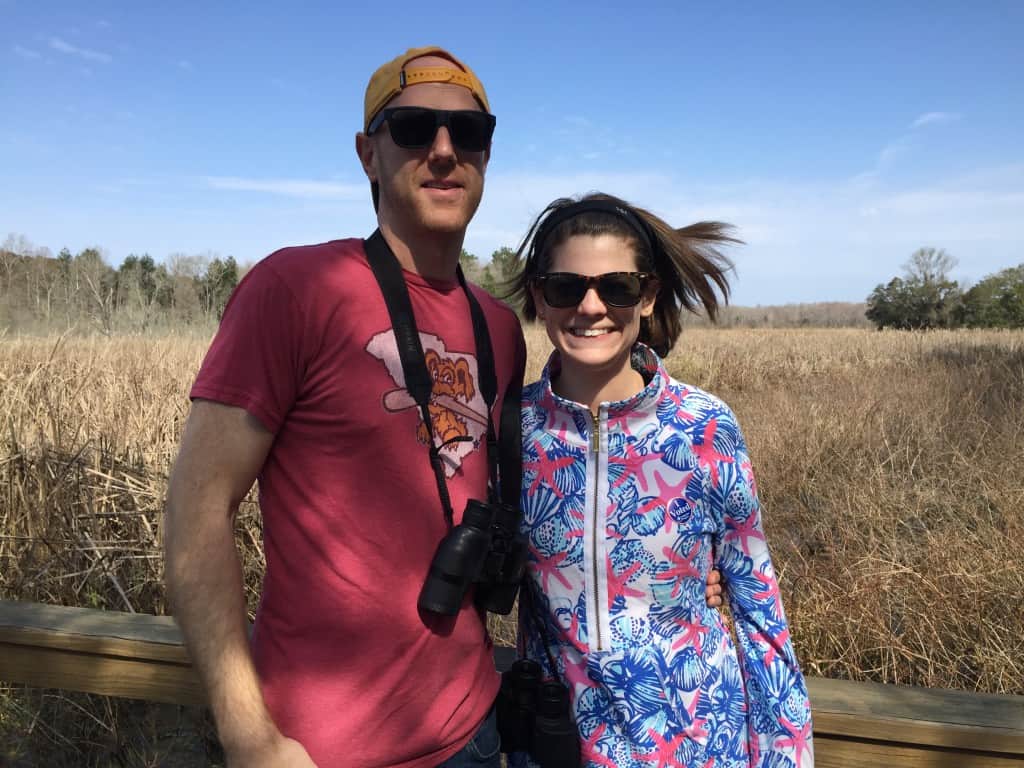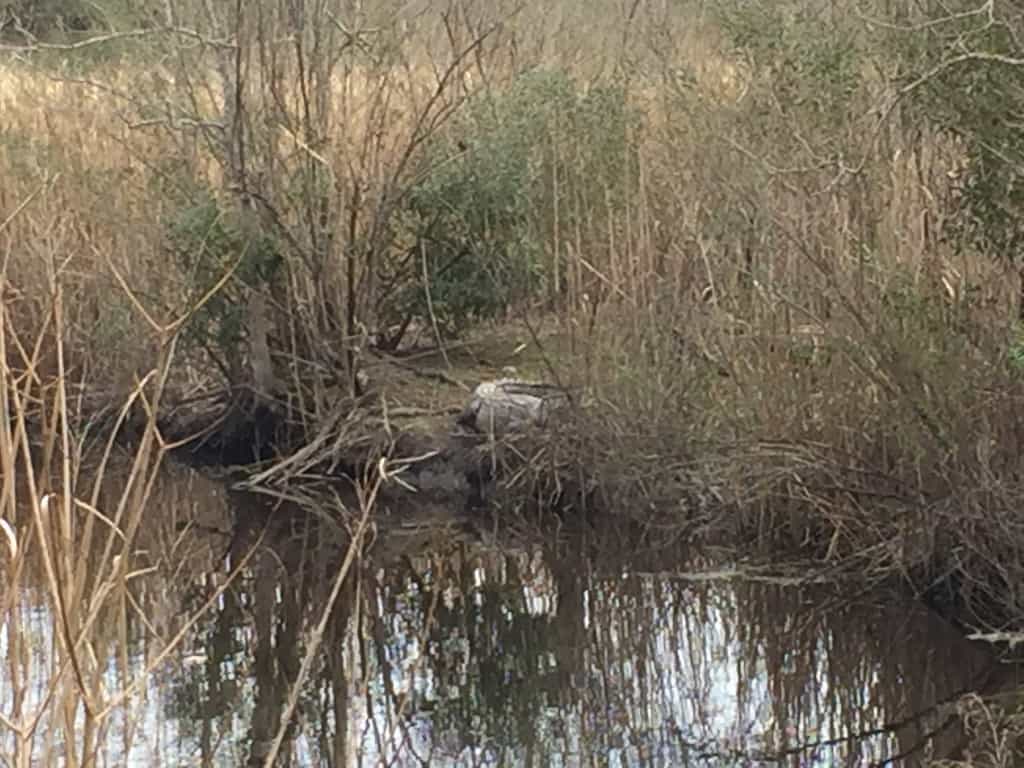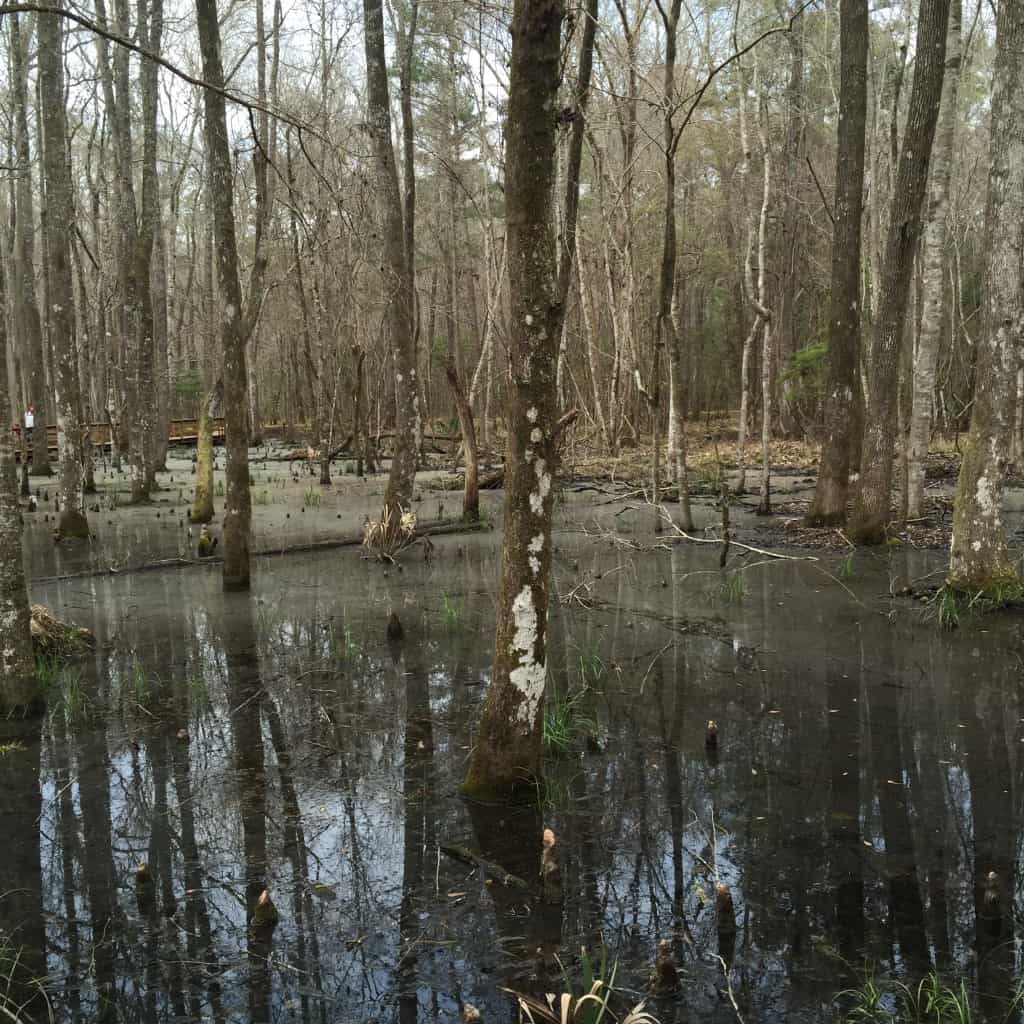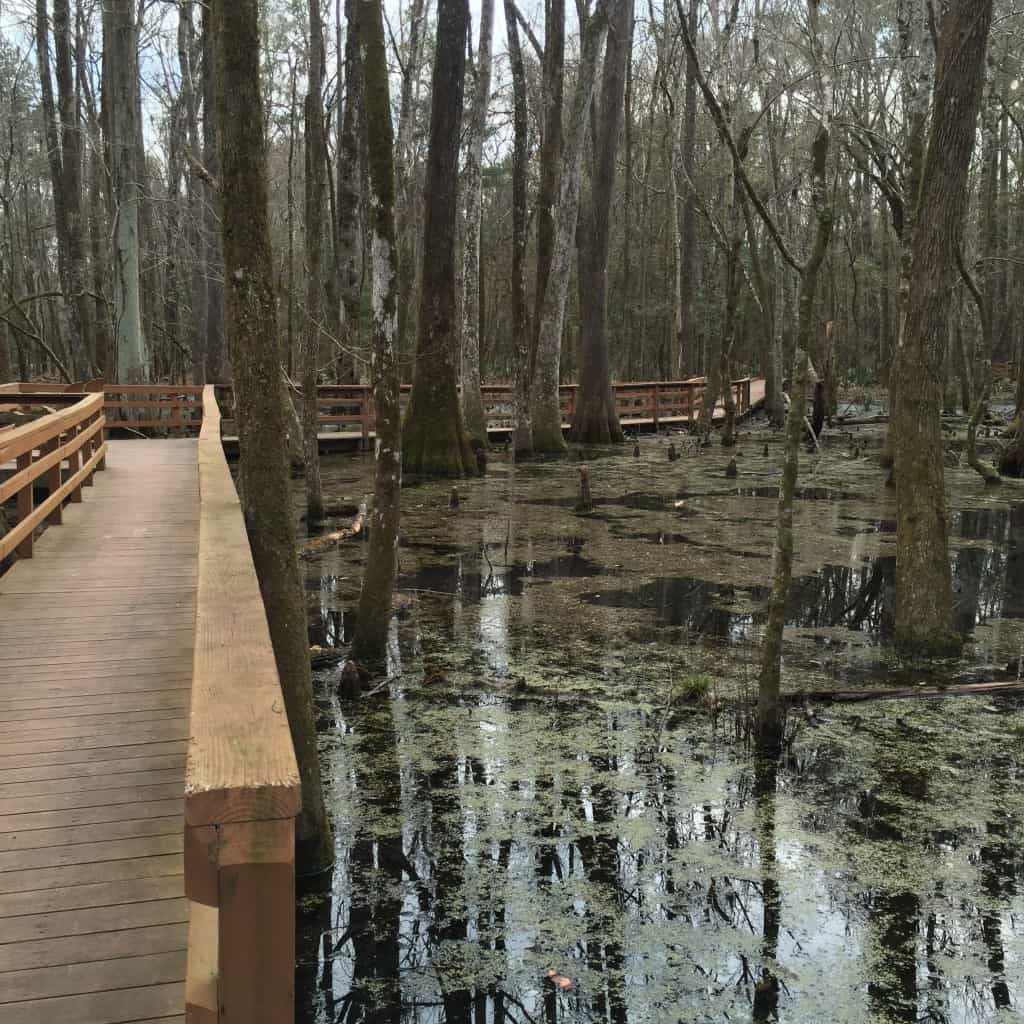 We got lunch at East Bay Deli and then split up. The girls went clothes shopping (hehe) and the boys went to Huff's Seafood to shop for dinner. We rested and relaxed a bit before cooking up a Lowcountry boil for dinner! We had clams, shrimp, sausage, potatoes, corn, and carrots. It turned out really delicious.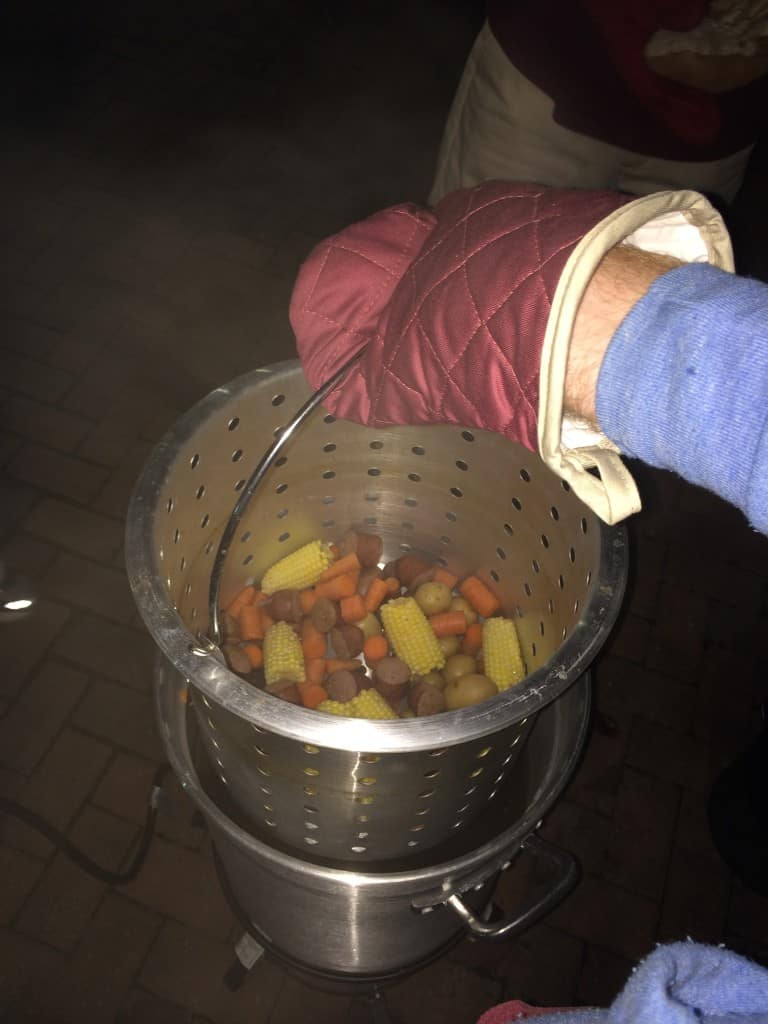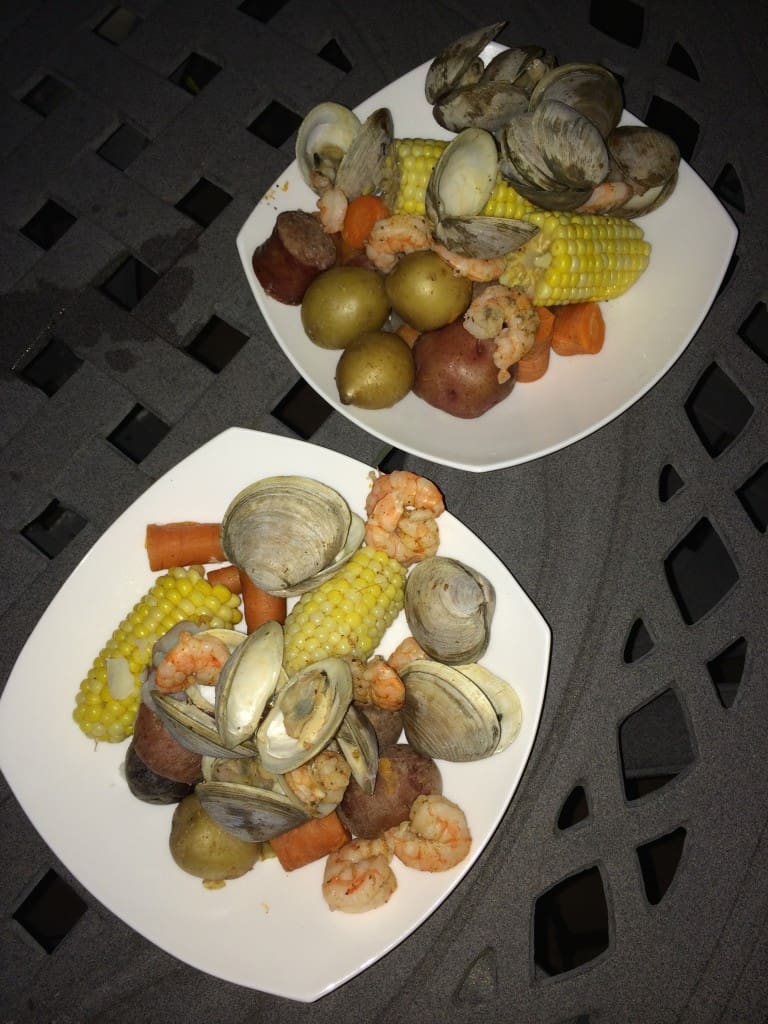 On Sunday morning we woke up early and went to get brunch at our favorite Sweetwater Cafe. Afterwards, we drove our parents by some of the neighborhoods and houses that we have been looking at.
We finished the morning with a long walk across the Ravenel Bridge. It was really warm and windy and nice.
After that, my parents headed back to North Carolina, and we headed up to North Charleston for a Stingrays hockey game! More on that tomorrow, but here's a sneak peek!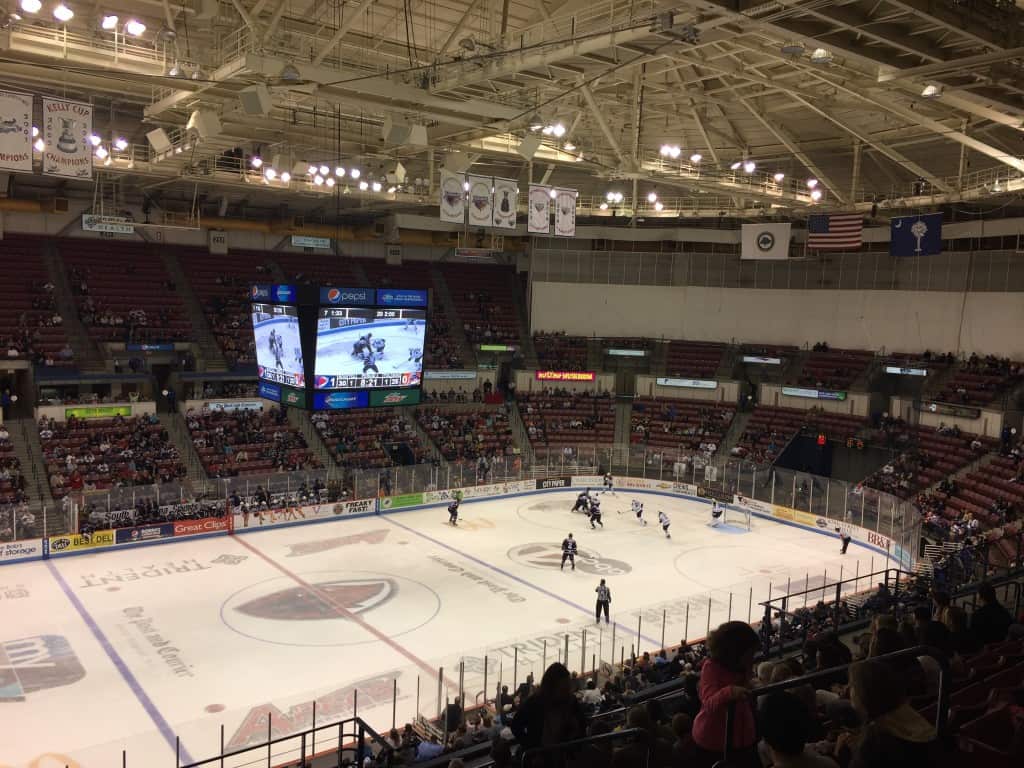 Did you have a fun weekend?