I had the most fun afternoon last Wednesday – I had my bridal portraits made! Now, I'm not sharing any sneak peeks of those until after the wedding, but I will share my hair and makeup.
I had my hair and makeup done at the place where I get my hair cut, Vski Salon in West Ashley. Chris usually cuts my hair, but Jennifer is their updo specialist, so I saw her for the first time for my trial.
I decided not to have a trial before my portraits because I didn't want to pay for an extra updo and makeup application. Maybe it was risky, but we allowed enough wiggle room time that we could adjust things if we needed to. However, I did meet with Jennifer a couple of weeks in advance to show her my inspiration and make a hair and makeup timeline for the day of.
On the day of my portraits, I got my makeup done first. Yona (the makeup artist) asked me about my normal makeup routine and what I was looking for for my look. I really don't normally wear much makeup – powder, under eye concealer, and mascara only. I don't even own foundation or eye shadow. She took that into consideration and made sure that my makeup wasn't too heavy.
She started with my eyes and gave me natural colored shadows, defined liner, false eyelashes, and KILLER brows. Eyebrows on fleek, as my sister would say. Next, she used a thin foundation to do some face contouring. I told her that I still wanted to be able to see my freckles so she was very mindful of that. Finally, we finished with a bold, berry lip. The neutral eyes let us have fun with the color and I really just loved it. She gave me such a cool lip shape and I now want to wear that lipstick every night out.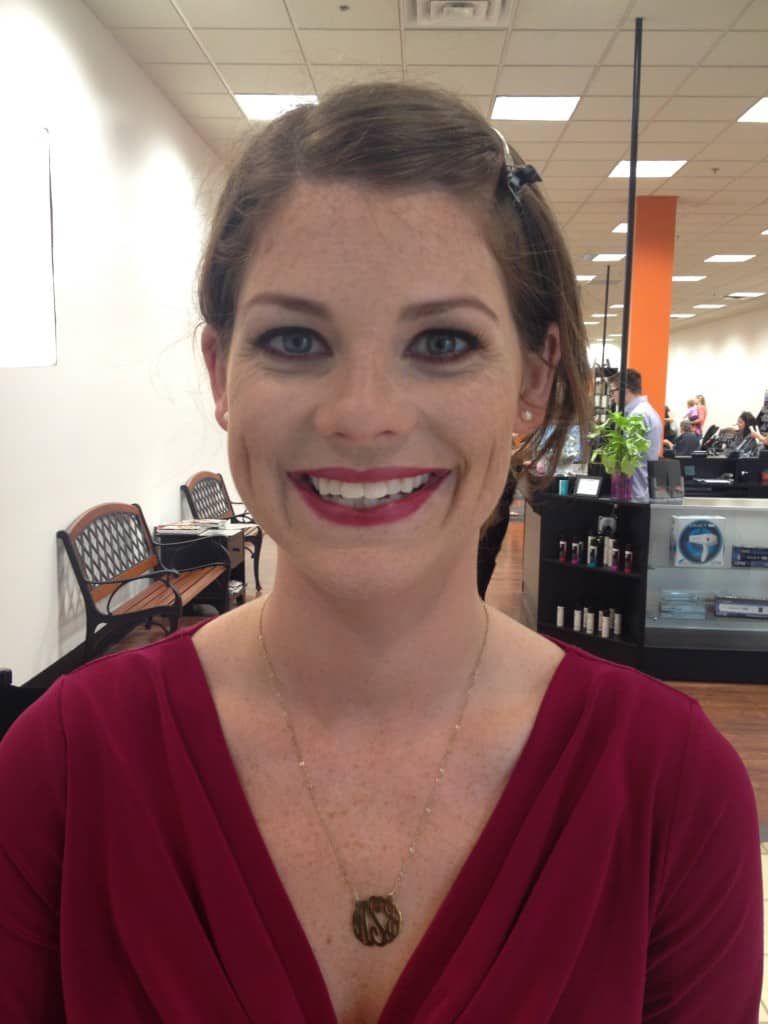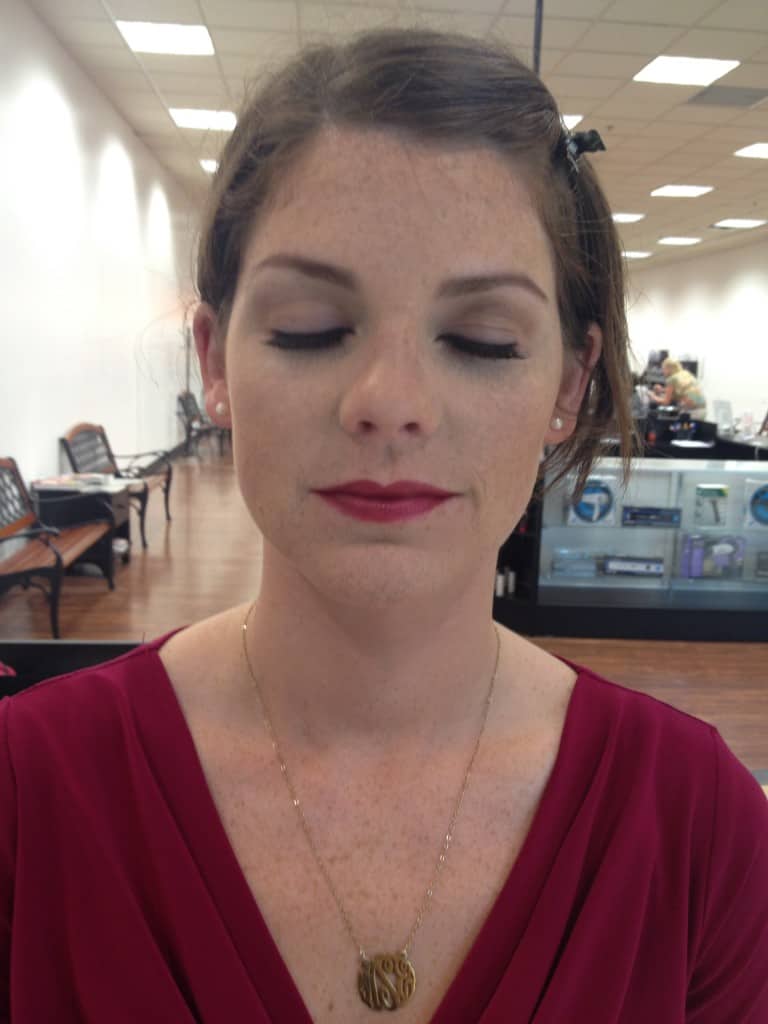 Next, I got my hair done. Before she put it up, she curled it. This took her less than five minutes. I wish I was a celebrity and could hire a hairstylist every day!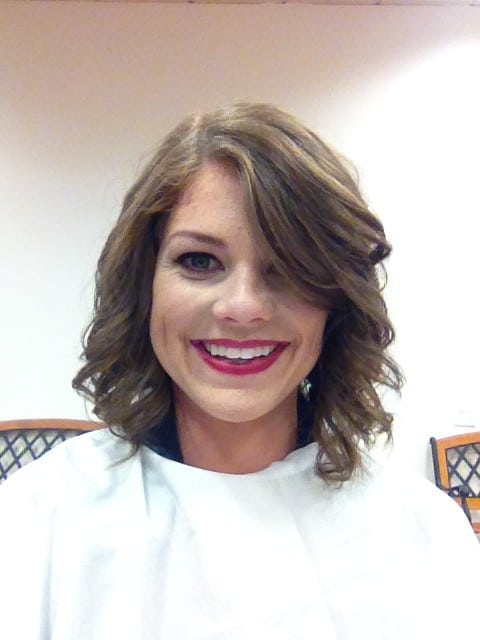 I've shared hair inspiration already, but I wanted a loose and romantic updo with wispy tendrils and a side braid. She seriously killed it. She also gave me some small pearl/sparkly pins to place in my bun. I really think that they pop on my brown hair.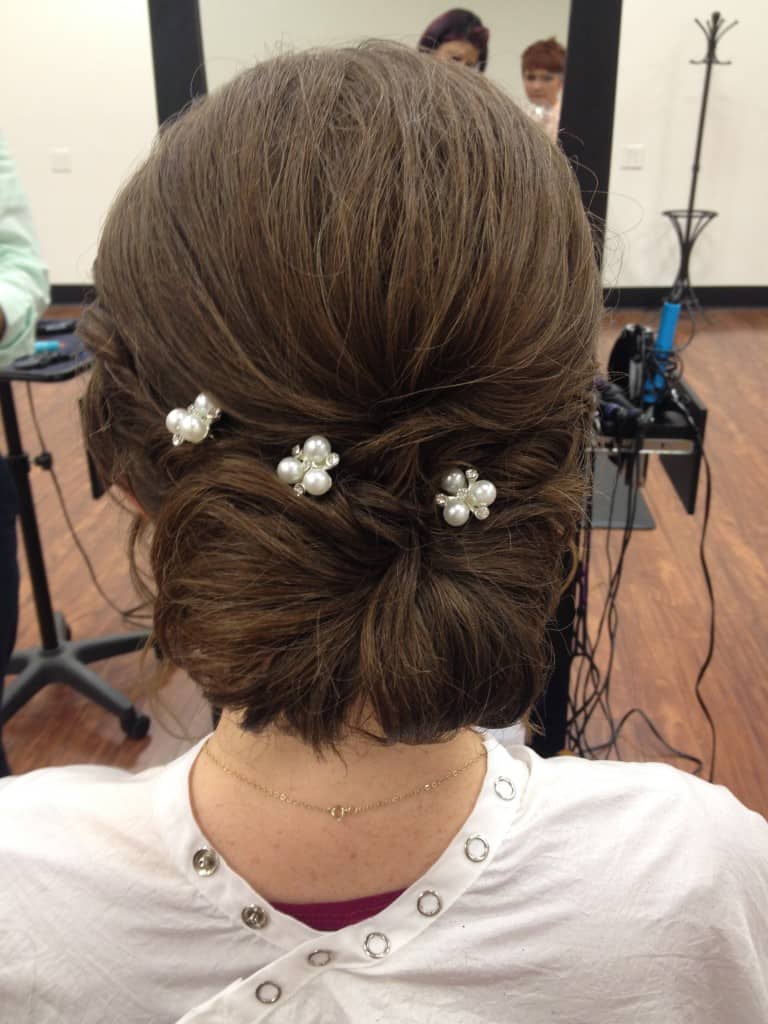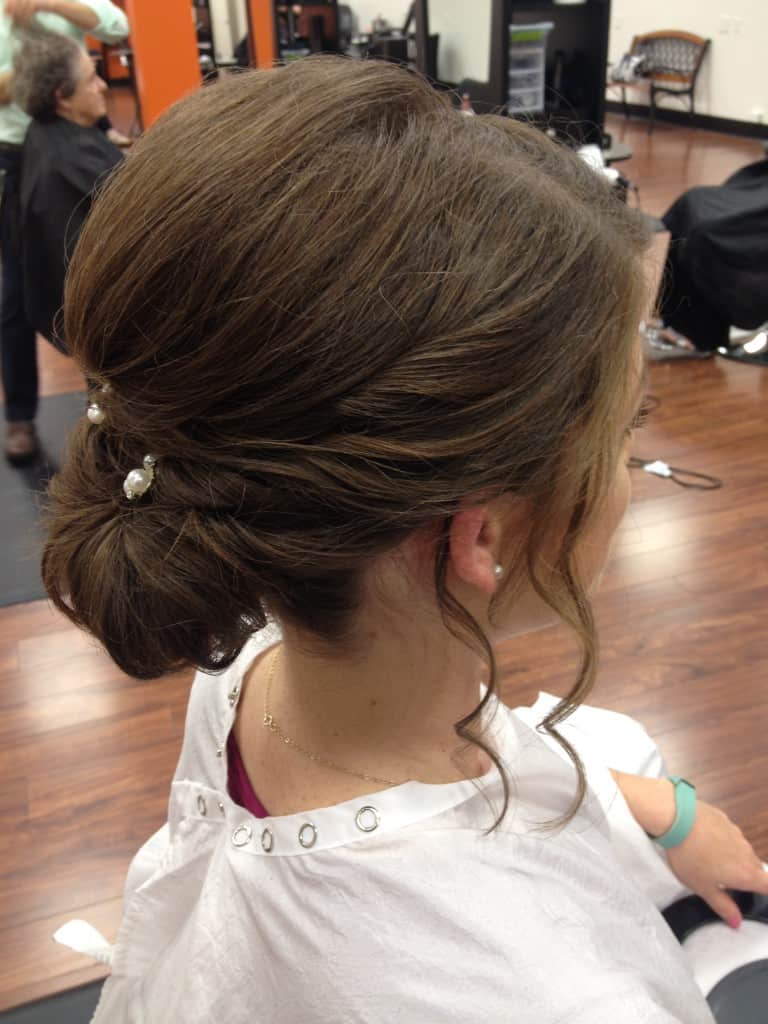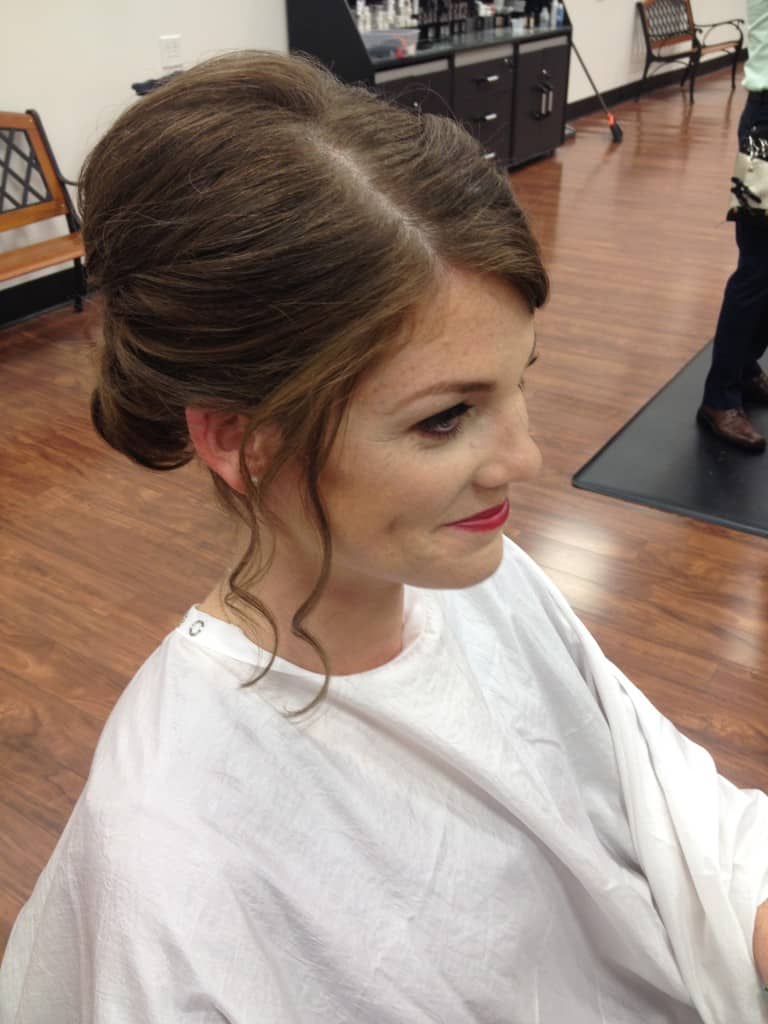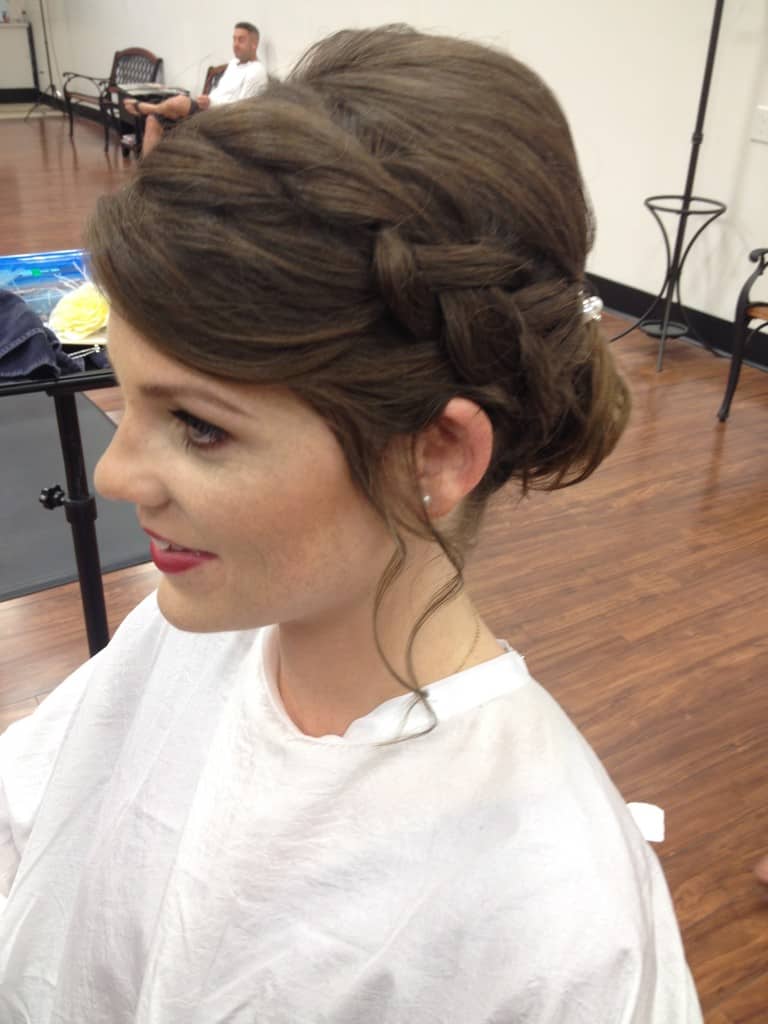 I honestly felt so incredibly sexy with this hair and makeup. I feel like I looked like me but more polished and fancy than usual. Sean was a little surprised when he saw me – he's not used to seeing me in any makeup, and he keeps telling me that I'm a natural beauty who doesn't need makeup (sweet, but yeah, I'm not going sans makeup to my wedding buddy!) I think that it will photograph very well and I can't wait to see my portraits!!!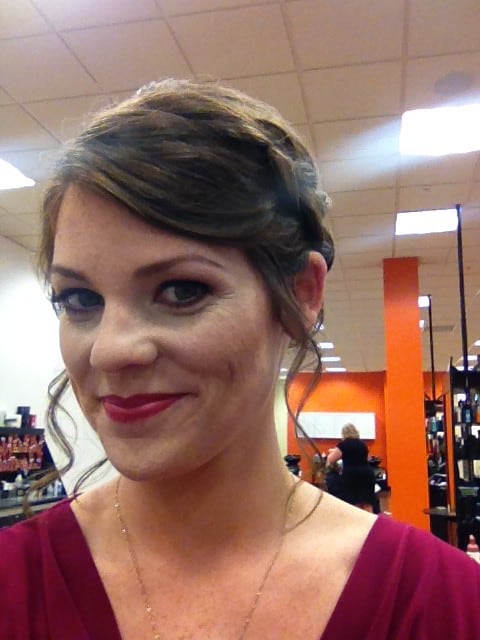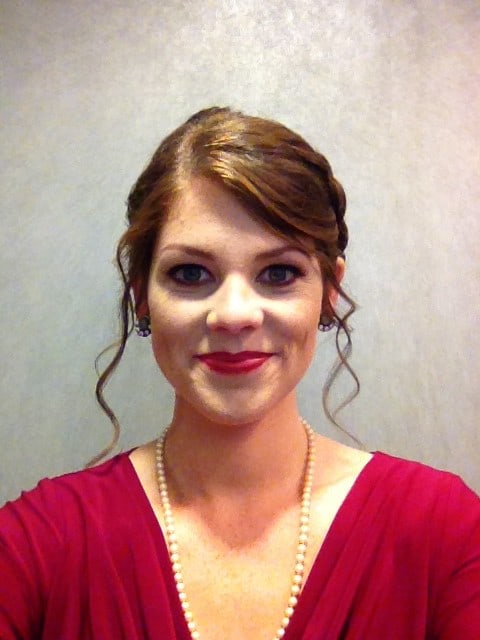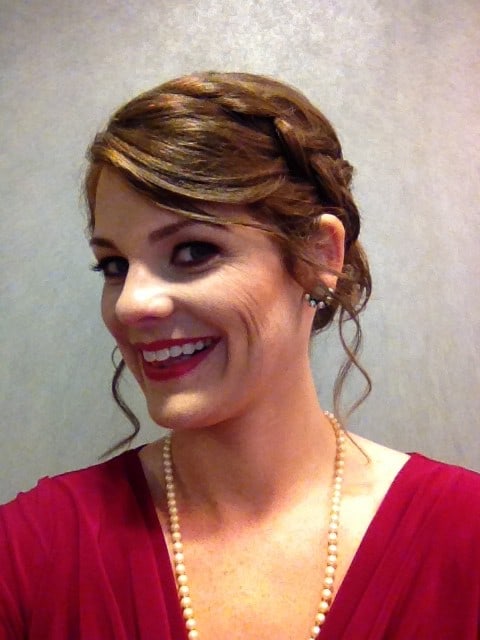 There's a little jewelry preview for you, too. Can't wait to share more!