Today's a pretty big day here in the Charleston Crafted household. We want to announce that we're going to have a baby!!! Woohoo! Insert terrified parent face emoji here…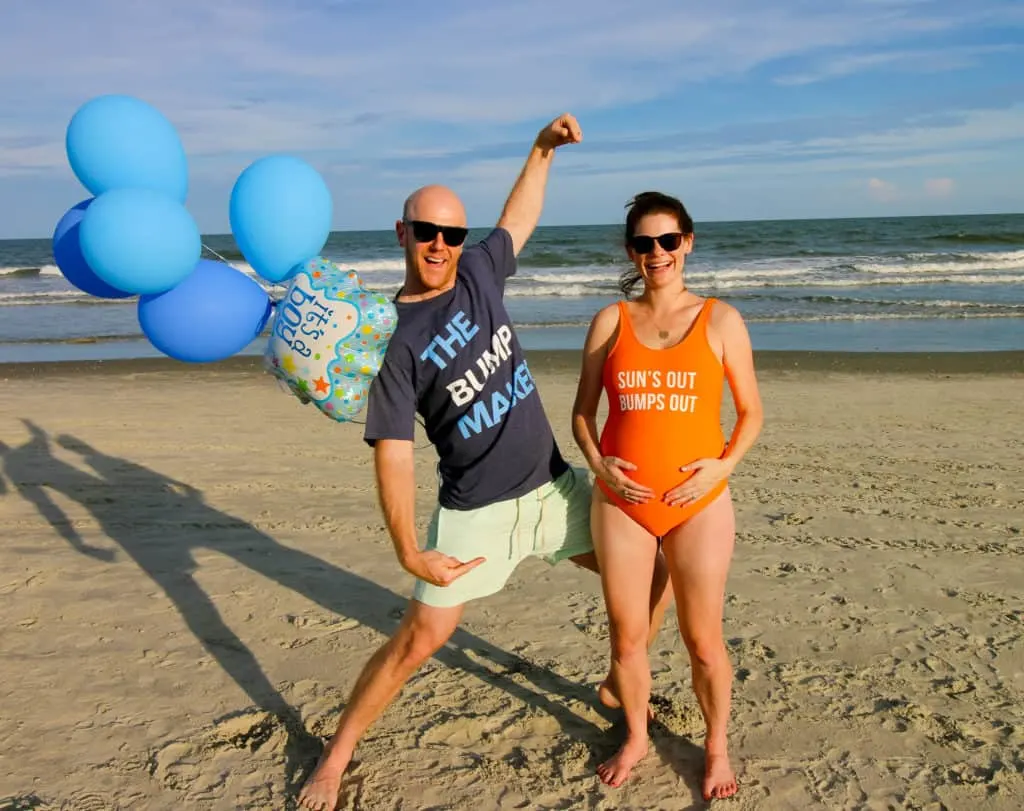 Baby BOY is due in October and we are terrified yet excited all at the same time. We have NO idea what goes into being a parent, but know we'll figure it out. We've each read a book, so what else is there? Kidding. This is going to be a huge adventure for us and we can't wait to bring a little baby into the world and try to raise him to be a great contributor to our society.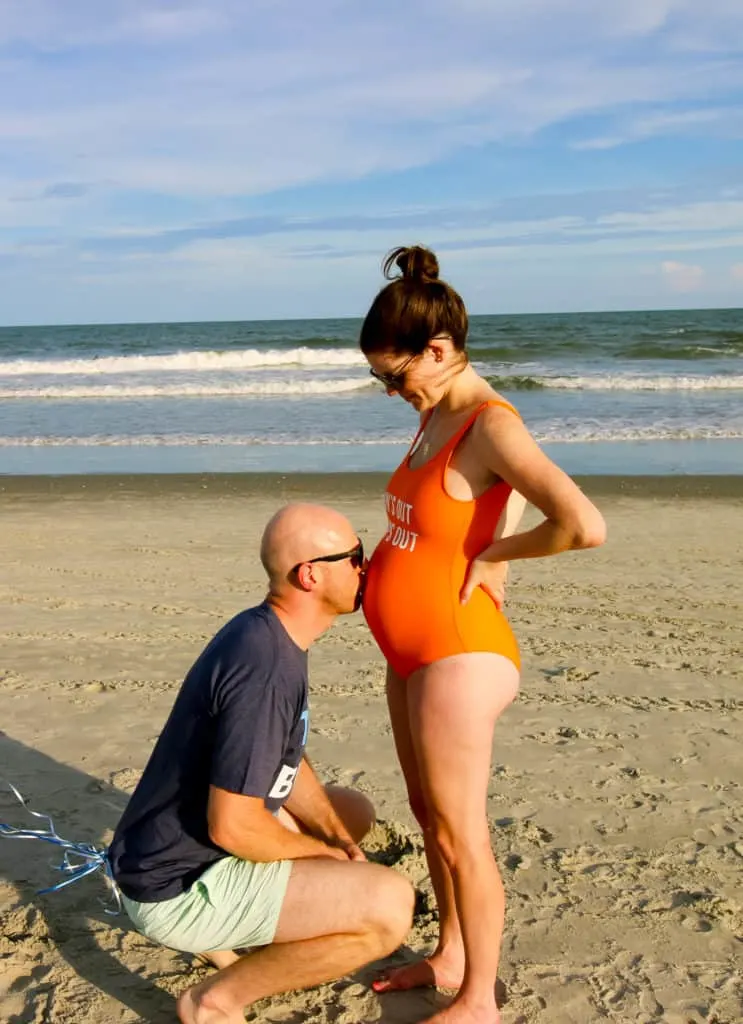 So far, the pregnancy has been a tough road for us, as Morgan had to have surgery early in the process when we learned she had a massive dermoid cyst growing inside her ovary. It made it difficult for us to get excited about her being pregnant at first as the surgery was all we thought about until that happened. But the surgery went better than expected and she's healed up great. This also caused us to not announce it to our friends and family until later than usual and why we are just now getting to it on the blog.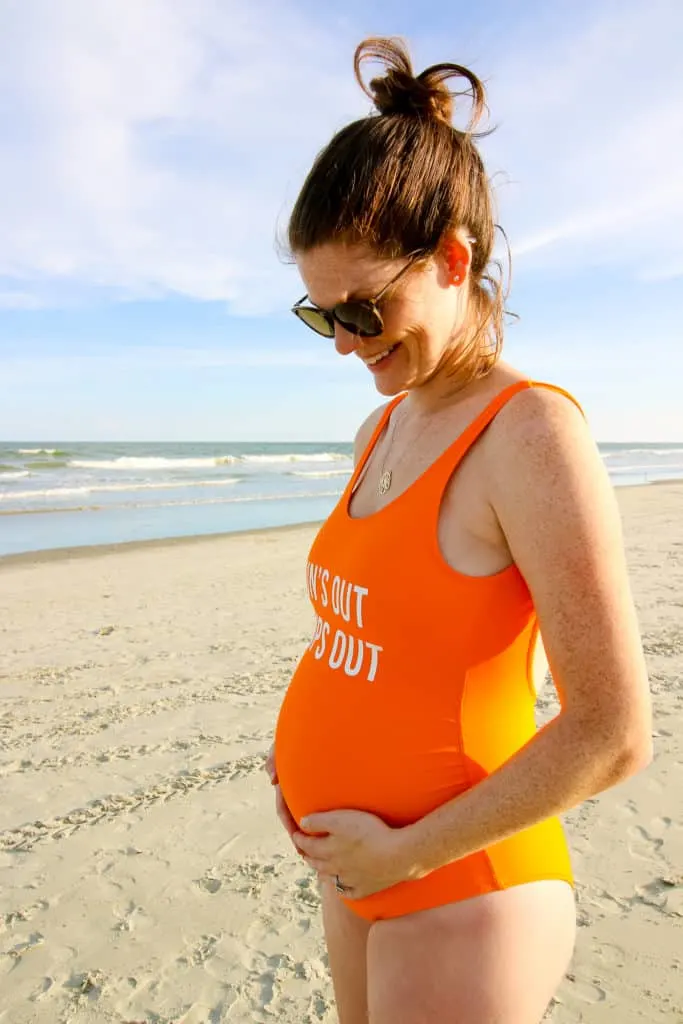 On a blog note, we aren't going to be changing the theme of our blog to a parenting blog or anything like that. However, we will certainly be adding some kid-related projects to the fold. We'll be starting sharing how we're renovating our office/craft room into the nursery for starters. Then I'm sure we'll have plenty of projects in there and for a while building kid-related things, plus we'll have some parenting updates. But overall, we plan to keep renovating our home and creating cool projects for you to try yourselves.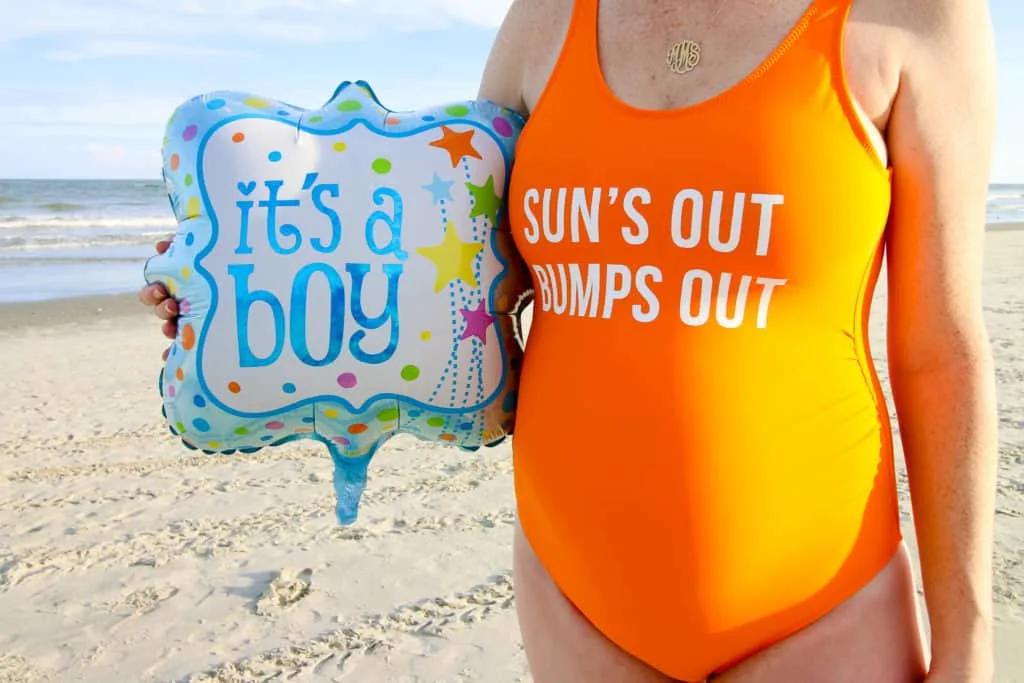 So that's it! Baby Boy due in October and we are thrilled and scared. Please leave us your best parenting advice in the comments below as we're trying to learn as much as we can!