One of the most iconic structures in Charleston, South Carolina is the Ravenel Bridge. This bridge spans from downtown Charleston to Mount Pleasant and features a 2.7 mile long pedestrian and bike walkway that is separated from the road by a concrete barrier. Since Charleston is so flat, it is really the only "hill" in town and is a great place to get a sweeping view of the whole harbor. It's also where the famous Cooper River Bridge Run takes place each year.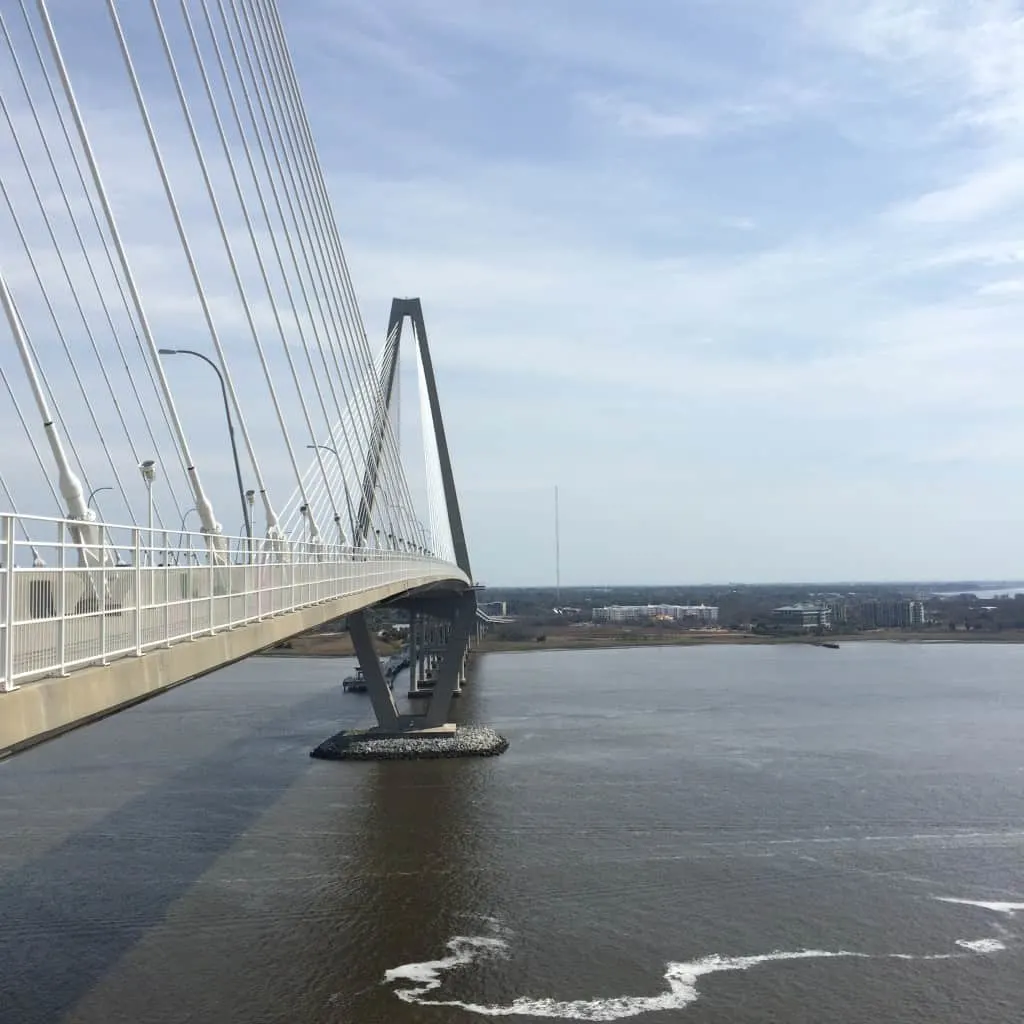 If you want to run or walk the bridge, you can park at the Memorial Waterfront Park in Mt Pleasant. There is plenty of parking as well as restrooms, playgrounds, and a boardwalk at this park. From there you simply take the sidewalk up towards the bridge – you can't miss it.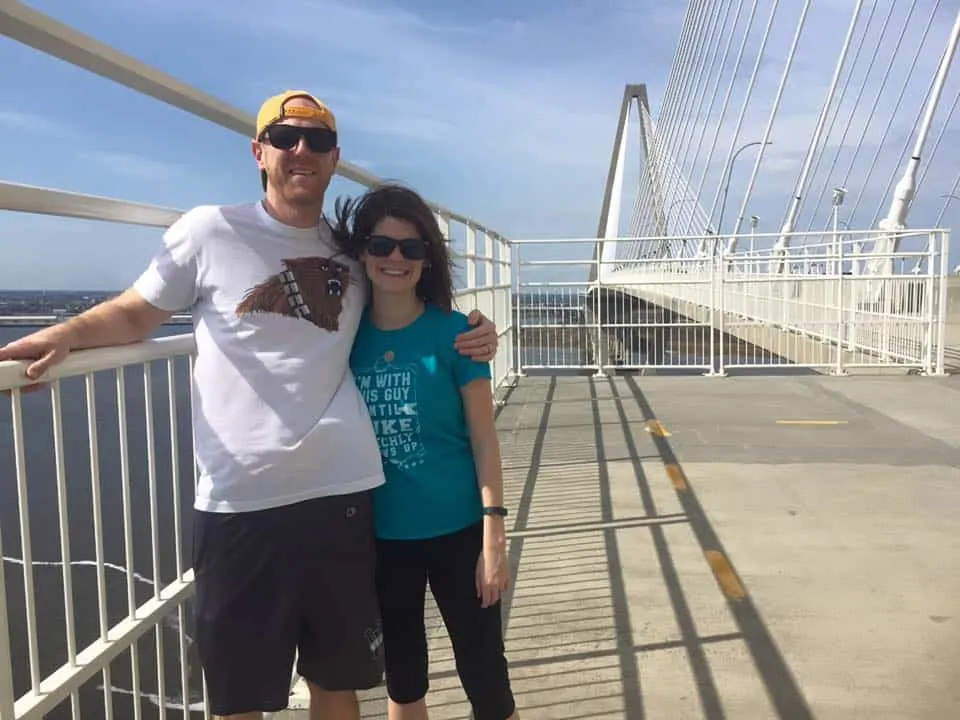 As far as how long it takes to walk the bridge, that obviously depends on your speed. Coming from the Mount Pleasant direction, you will start by going up hill. Also allow time to stop and take photos as it is a truly picturesque view! At the top there are two overlooks that you can take a break at and great great panoramic views of Mt Pleasant, the USS Yorktown, Charleston Harbor and downtown. It is a truly amazing view from there. Most people will typically walk to the two overlooks and turn around. If you make it passed there, the other side is longer and much more gradual. At the bottom on each side is a water fountain to refuel and then head back up.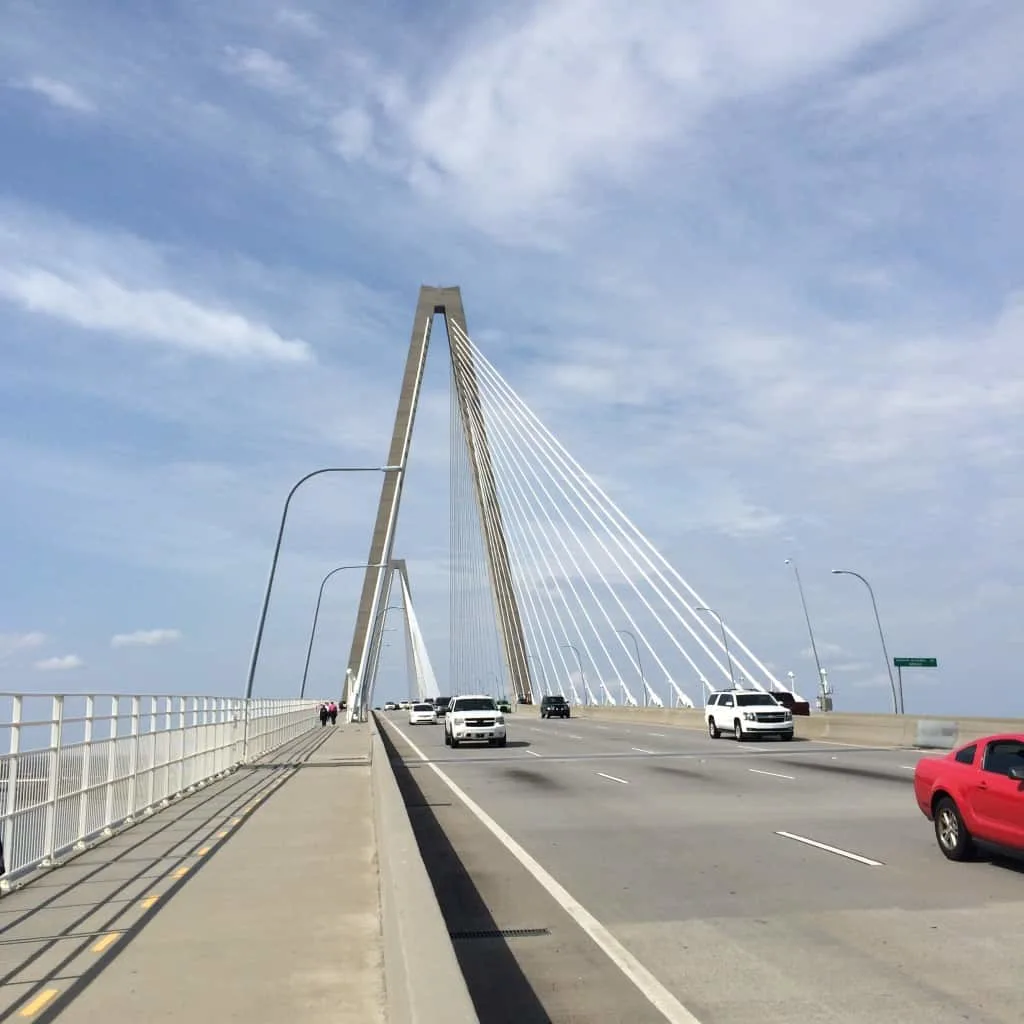 Here are all of the details on the Ravenel Bridge.
Looking for more Charleston activities? How about:
Charleston Battery soccer game
Have you walked the Cooper River bridge?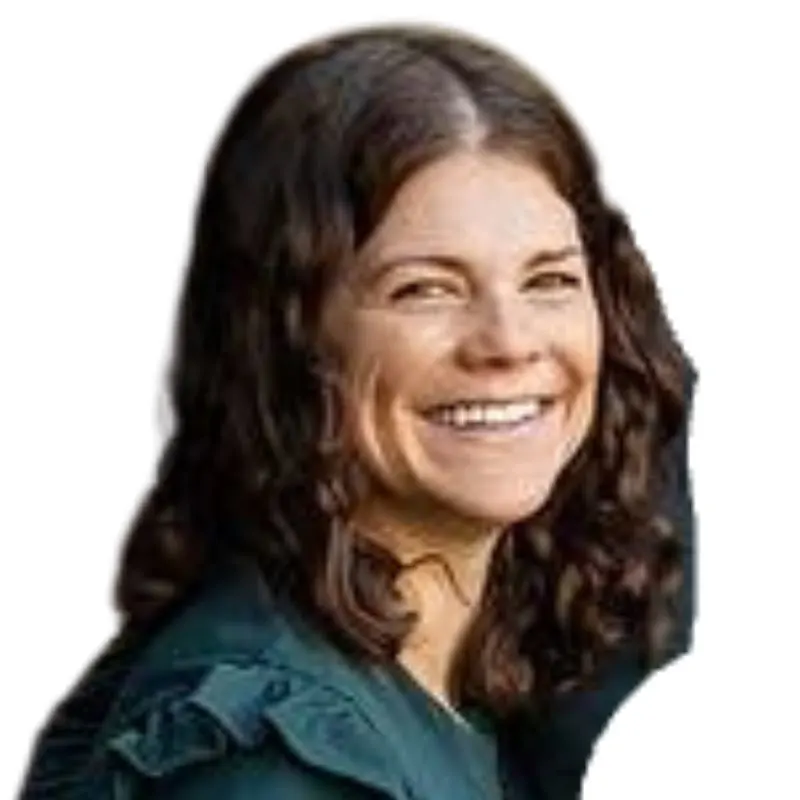 Hello, I'm Morgan, half of the creative force behind CharlestonCrafted.com! With a passion for DIY that dates back to 2012, I've transformed three homes and now I'm dedicated to helping others craft their dream spaces. Let's turn your house into a home together!