One of my biggest goals when decorating our new house was to create and maintain a sense of flow from room to room. I am trying to do that by keeping a rather consistent color scheme – blues, grays, and white, along with dark metals and woods. In order to track our main paint colors, I recently decided to quickly make a paint chip ring.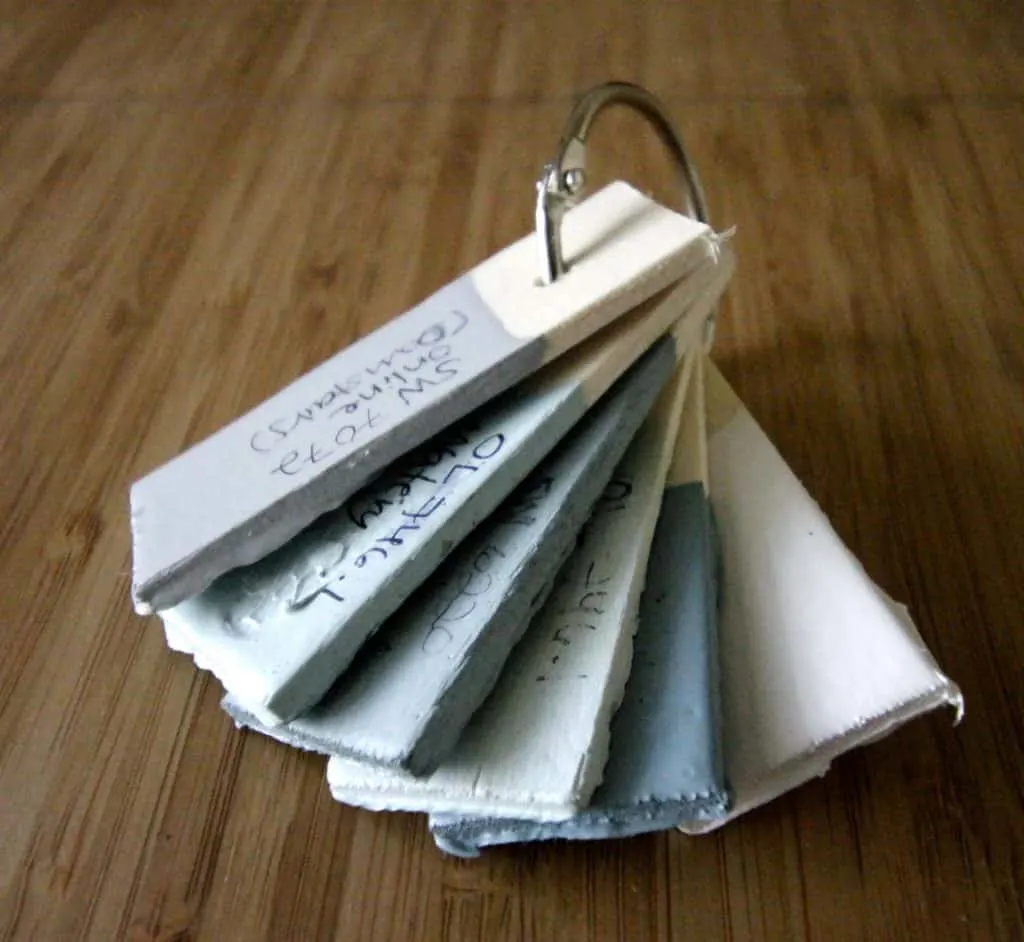 How to track the paint colors in your home
The benefits of the paint chip ring are:
It cost me zero to make
I now have all of the colors of our house in one place that I can take with me shopping for furniture or accessories
It reminds me of my color scheme and "vision" for the house
I have a great record of the details of the paint color for each room other than just the half empty paint cans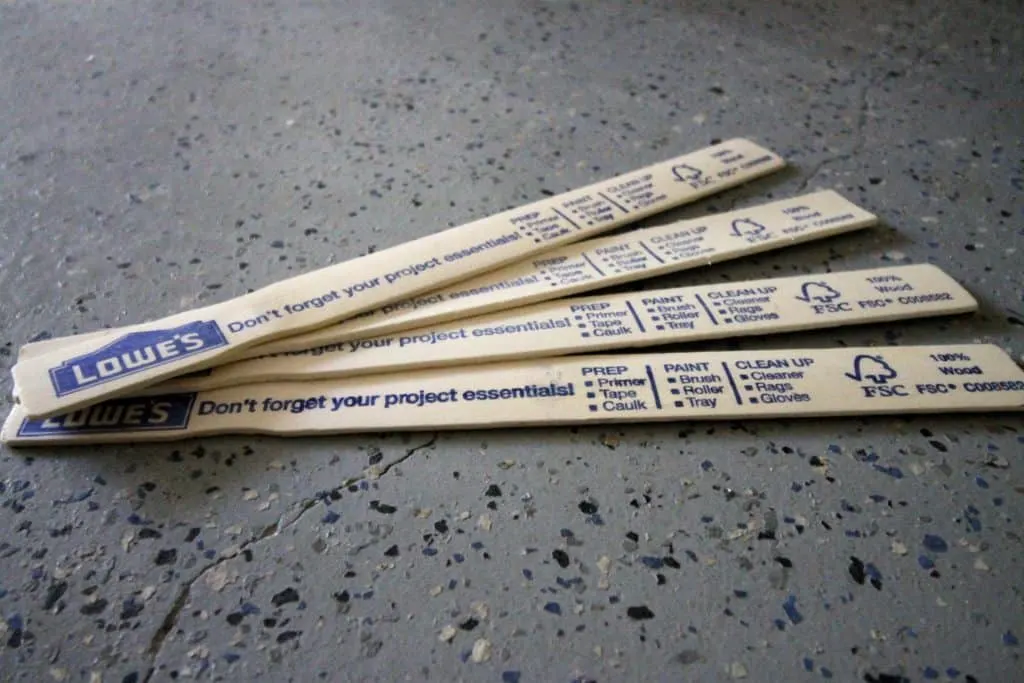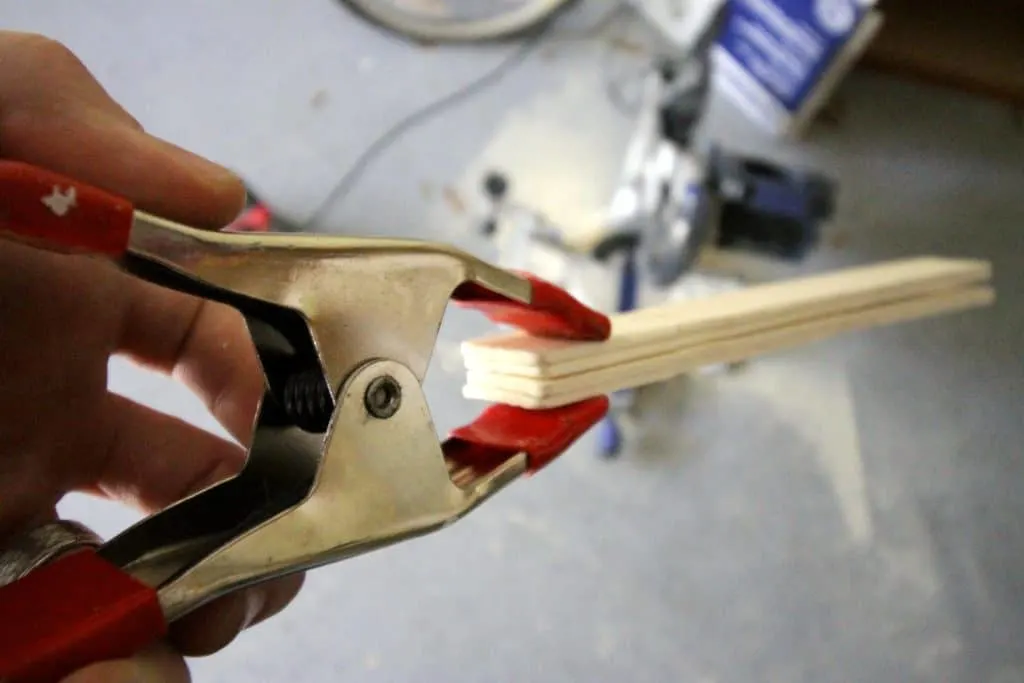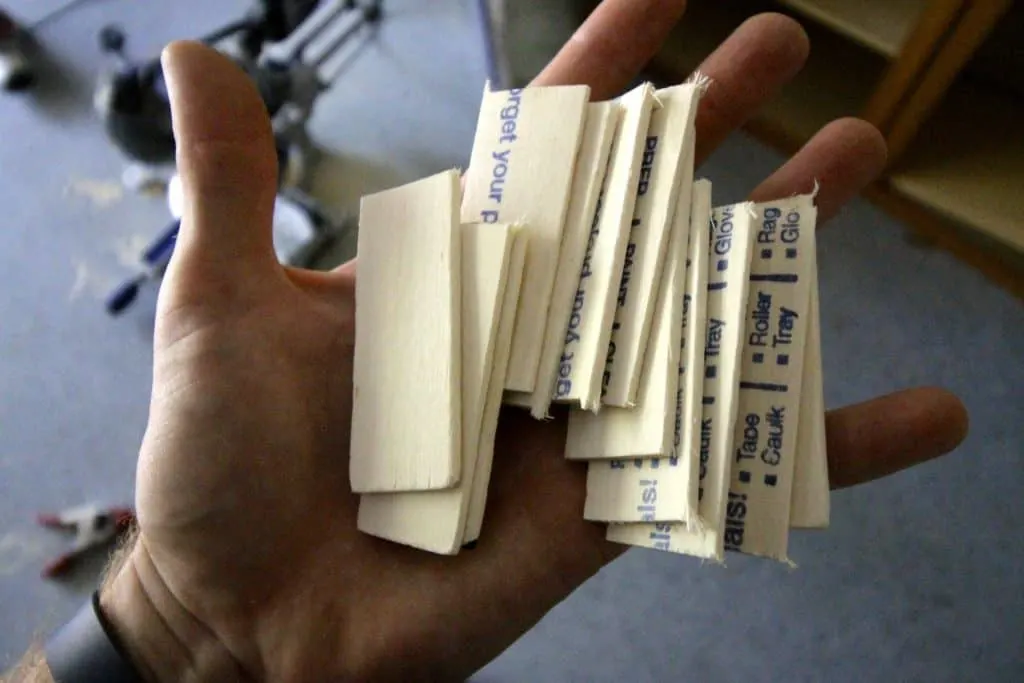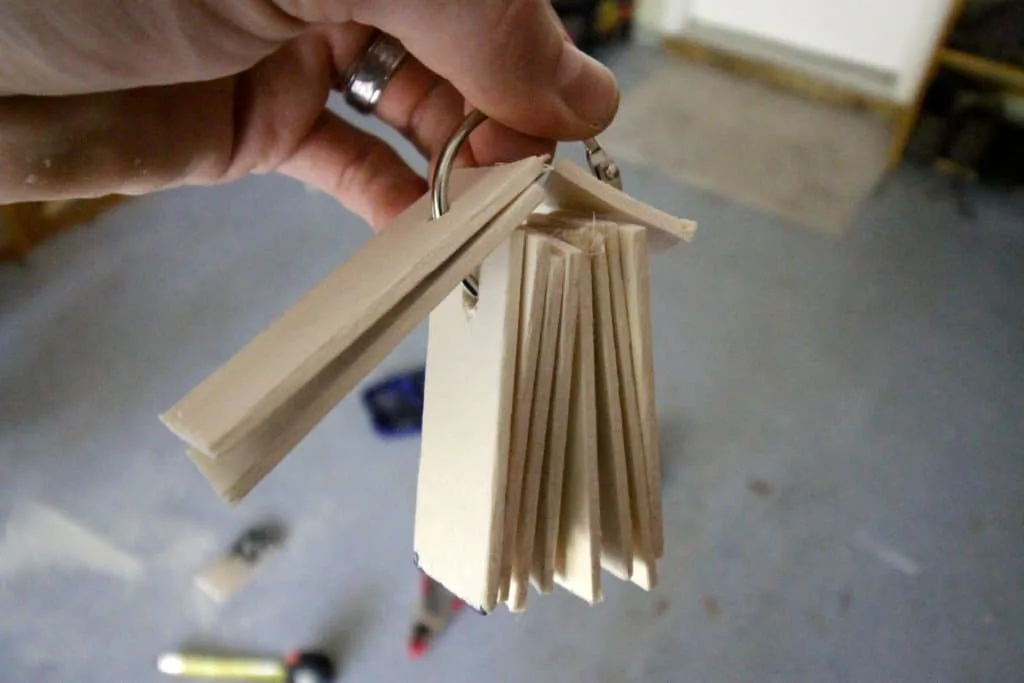 Here's what I did. I used old paint stir sticks (free with cans of paint at Lowes) and sawed them into 3 equal sections. we used a drill to drill a small hole about 1/2 and inch in from the end of each so they would go on a key ring.
I used one of these book rings that I had left over from a craft last year (bought a box of 100 so I had 98 left over from our Christmas card holder). If you don't have or don't want to get something similar, a piece of thin rope tied in a loop would work too.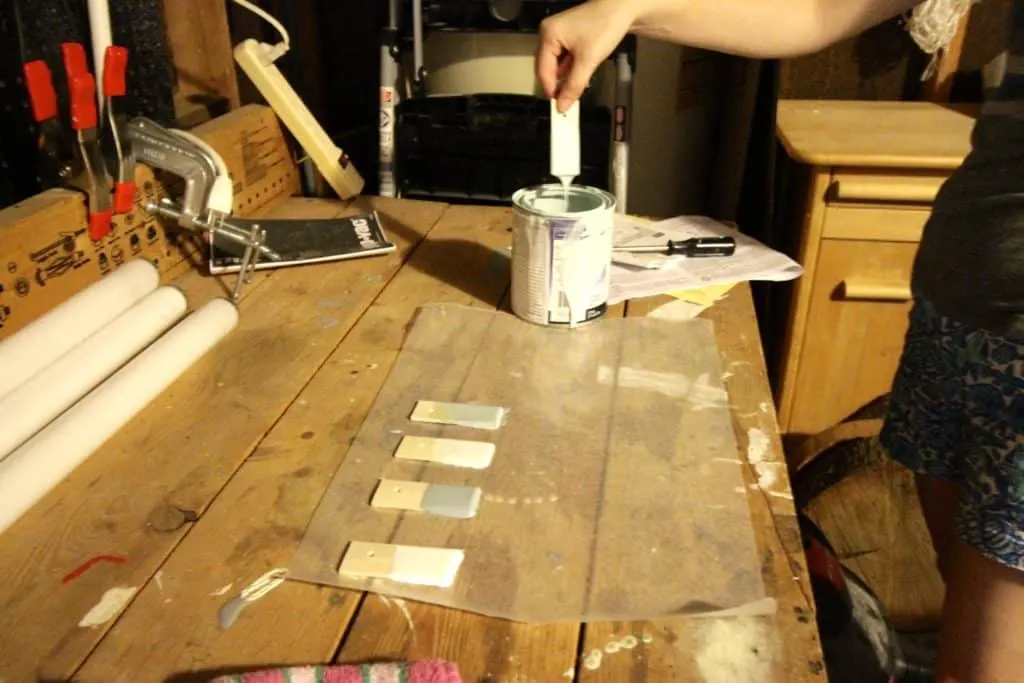 I took each of the wooden slices and dipped them into a paint from one of our walls. I laid them out on wax paper to dry. Warning – lay them on plastic, paper will stick to the paint. Another warning – dipping them like this makes a thick layer of paint that will take a couple of days to dry.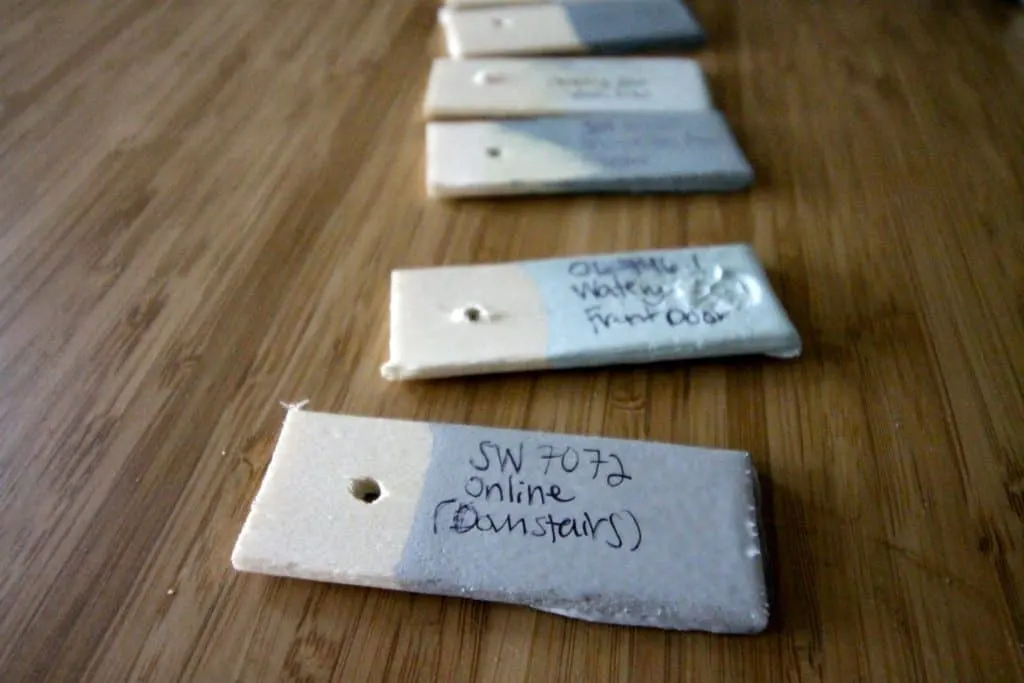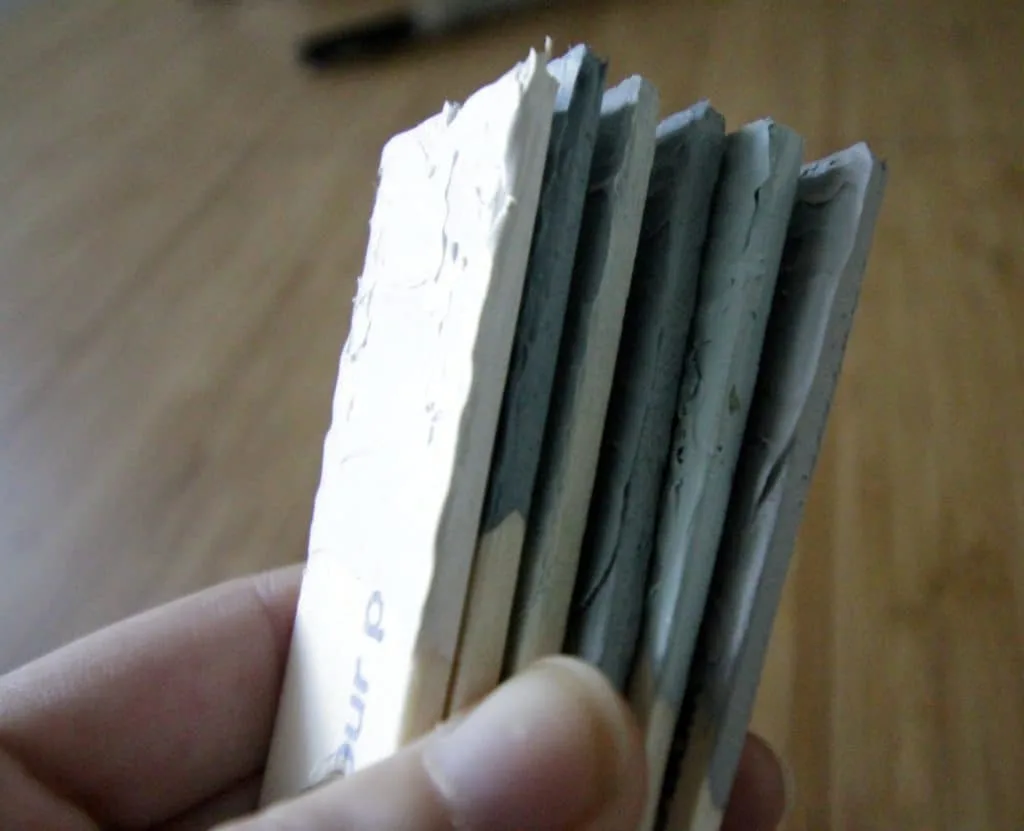 Then, I simply used a marker to write the paint details on the back. The paint chip ring is super convenient and I am loving it so far!