Ahh, the age old question. Tile back splash vs. painted back splash. Since the first cave person put a bucket in the corner of their hut and called it a kitchen, people have asked how to protect their walls from splashing.
OK, maybe this is an exaggeration, but in today's day of people going the DIY route as often as they can, a tile back splash vs. a painted back splash is actually a question, and it's a question that we have an answer to.
Tile Back Splash vs. Painted Back Splash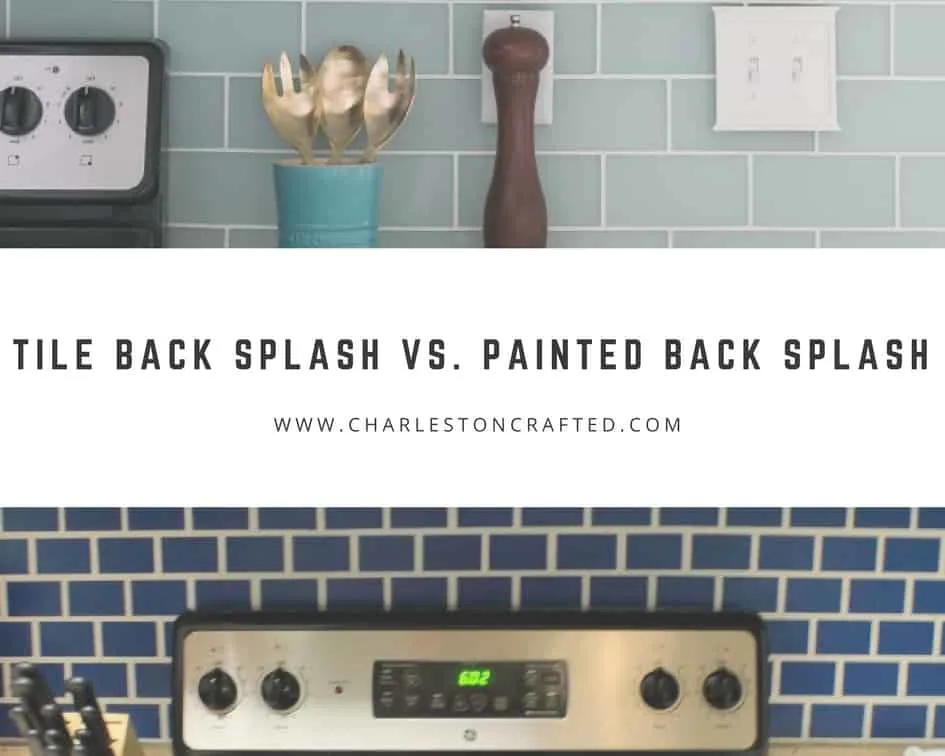 We've done both a painted back splash back when we were living in the condo and then put up a subway tile back splash in our house.
They both have pros and cons, so here's a little breakdown on them.
Tile Back Splash
The most obvious answer is to hang a traditional tile backsplash.
Pros:
Options- there are tons of tile options, from subway to mosaic to rustic to stenciled and all the color options in between. Whatever your style is, there is a tile for that.
Aesthetic- real tile is real, so you can touch it and see it and it adds a pop to the room because it is it's own art piece.
Durability- tile back splash does what a back splash is actually supposed to do. It blocks liquids and splatter from getting on your wall and can be wiped off easily with no damage done to the tile.
Cons:
Cost- the actual cost of tile back splash doesn't have to be a con. If you order your tile from Tile Bar like we did, it's not that expensive. However, you can find very expensive back splash tile (just ask Christina from Flip or Flop). The reason I put this on the con list is only in comparison to the cost of painting your back splash.
Requires more experience- again, not really a con, just a con compared to painting. Putting up a tile back splash requires you to learn lots of tasks you probably haven't had to do before, such as mixing and spreading mortar and grout, as well as the hanging and custom cutting of the tiles.
Painted Back Splash
A budget-friendly alternative is to use paint instead of backsplash. This could include painting a faux-tile pattern or just using a high gloss or durable paint.
Pros:
Cost- very cheap. You just need a little bit of paint, some painters tape and a design idea.
Easy- it's very easy to paint a back splash and anyone can do it, no matter what their level of skill. If you've painted anything before, you can paint a back splash.
Cons:
Options- you can design a painted back splash however you want in theory, but it would be very very difficult to do anything other than faux-subway tile or a full on painting.
Time- this is the worst. Painting our back splash didn't take all that many actual hours, but it put our kitchen out of commission for a whole week. The first step to painting the base color was easy, but then the lines took forever. We had to wait sever days in between each set of lines before we could do anything else because we couldn't put painters tape on the previously painted parts before it cured.
Durability- paint is an extra layer on your wall, but it won't actually protect your wall from damage, plus it will fade over time from the grease and wear and tear that gets on it.
Conclusion
In the epic tile back splash vs. painted back splash debate, we would recommend a tile back splash.
If you're concerned about cost, you can definitely find quality tile for a reasonable price.
In the long run, it takes less time and will last much longer, even though it is a little more difficult. But you can do it!
We hung tile without any previous experience and it was no problem.
Just read a blog post about how to hang tile, strap on your big kid pants and get to it! You can do so much more than you think you can.
Be sure to check out our round up of tons of back splash ideas!
What are your thoughts on the tile back splash vs. painted back splash debate?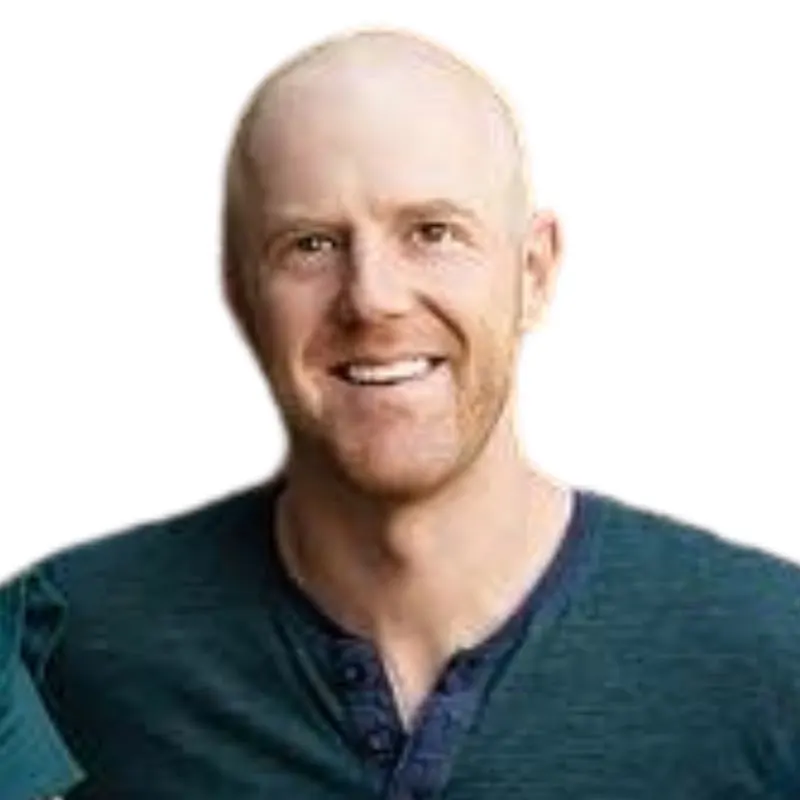 Hey there, I'm Sean, the woodworking enthusiast and builder behind CharlestonCrafted.com! Since 2012, I've been sharing the magic of turning raw materials into beautiful creations. I love teaching others the art and satisfaction of woodworking and DIY. I try to inspire fellow crafters to make something extraordinary out of nothing at all.