So… we get married on Saturday. You know, the day after tomorrow. People keep asking me if I am nervous or stressed or have a lot to do. I say no, because it's true. I'm not nervous. I have never had even the slightest doubt about marrying Sean – in fact, I wish that I could have done it months ago! So if there's not nervousness going on in our house, what is?
We spent the weekend making 300 pecan pralines. Oh yes, because I am crazy. Needless to say we have lost our appetite for pralines for a while.
We've fielded calls from guests ("asking" or really, telling us that they are) bringing a guest that we've never heard of.
We've packed for the biggest and longest trip we've ever taken together – two weeks in Italy!
We've realized that we never opened all the learn-Italian books that we got for Christmas.
We've written and scheduled four weeks worth of blog posts so that this site doesn't miss a beat, even when we are on a different continent (and unplugged!)
We've come home every day to giant boxes from Bed Bath and Beyond (yay!) and scrambled to write thank you notes the same day the gifts arrived.
I took my ring to the jeweler's to be freshly dipped and buffed.
We've frantically tried not to check the weather forecast, since 10 days out it was calling for 80% chance of thunderstorms all day and 9 days out it switched to 20% chance of storms and then 8 days out it was up to 90%…
We've been on the phone with our venue, and our coordinator, and our photographer, and our rentals company, deciding if we should rent extra tenting (a second tent, walls, etc) in case of monsoon.
Our guest room looked like this, until Sean delivered all of our supplies to the coordinator yesterday.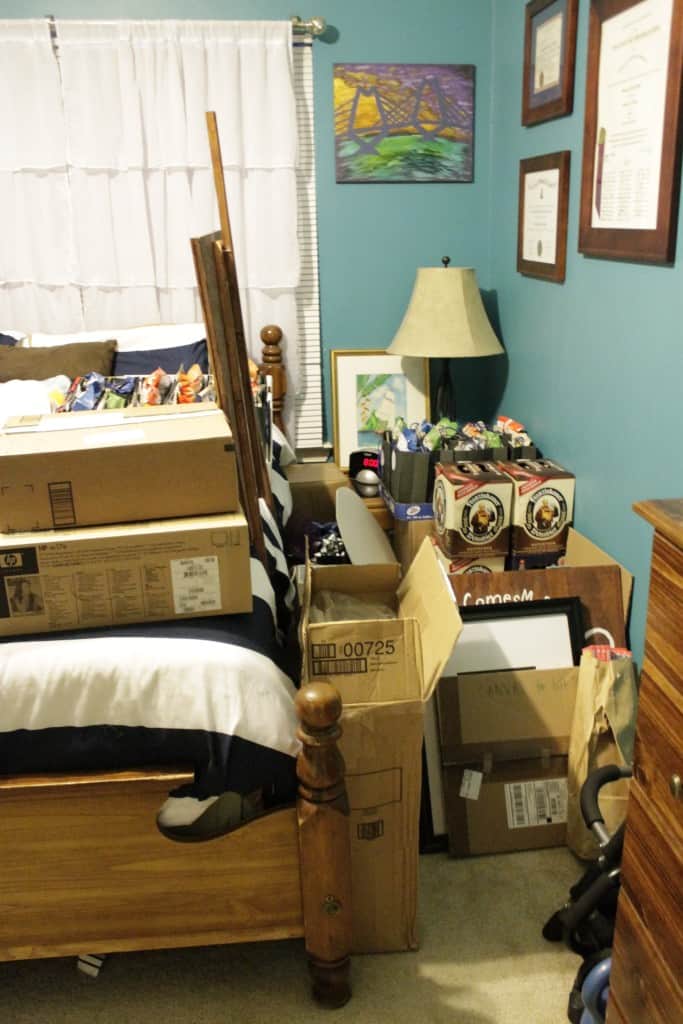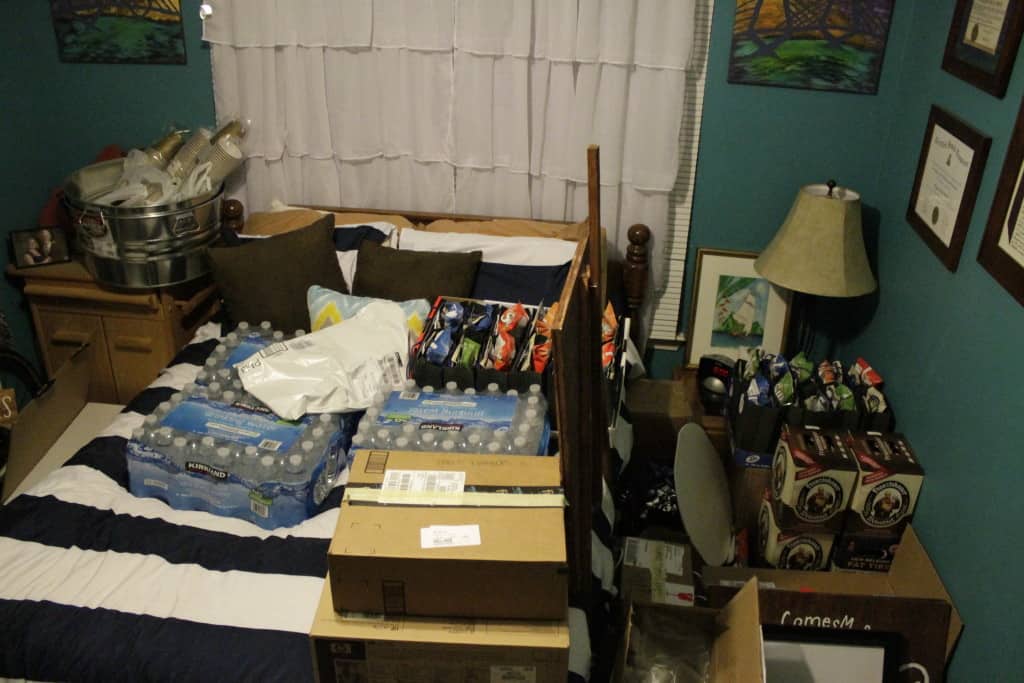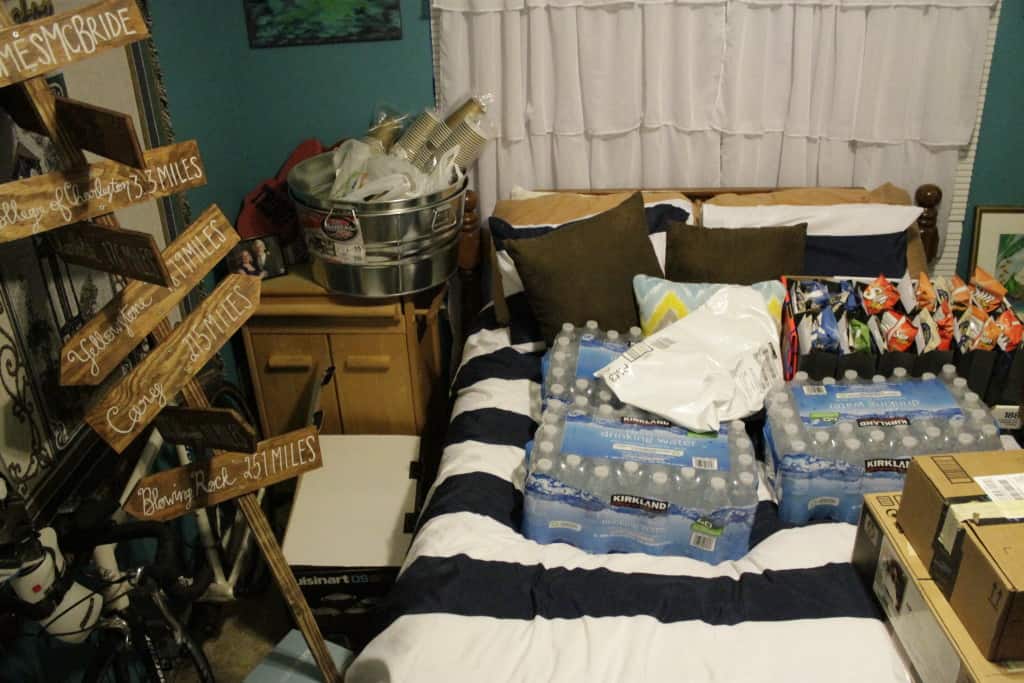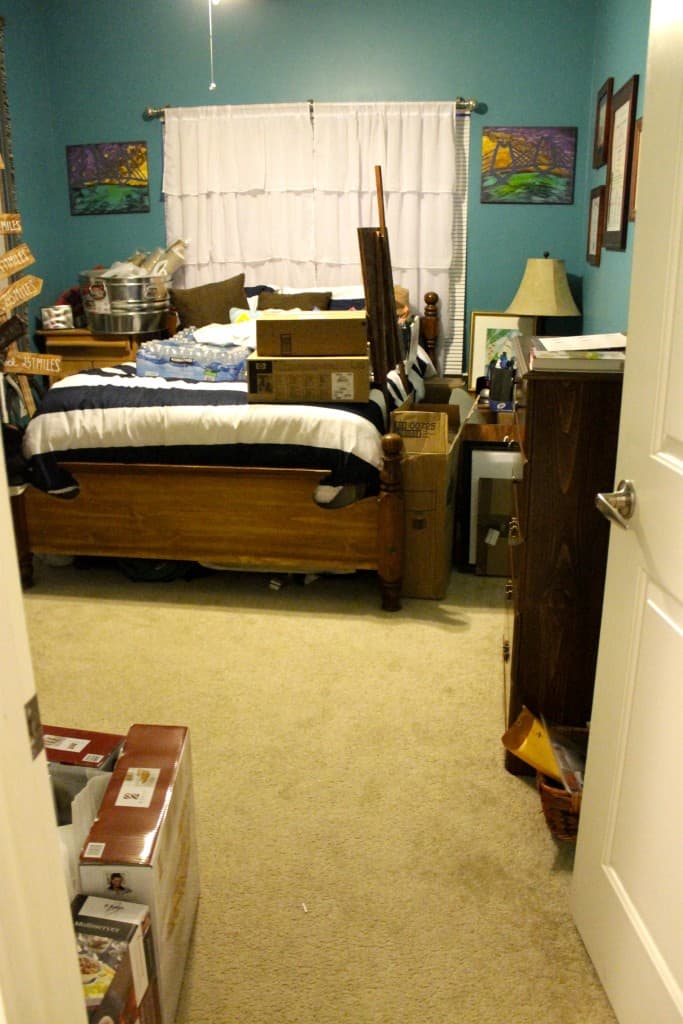 I have worked all week, since I'm using up basically every hour of my PTO on the honeymoon. Sean only worked Monday and Tuesday (since he's rolling in the PTO).
We had a lunch time wedding party (basically a HUGE receiving line) at Sean's office where I smiled and met 100 new people.
We booked dinner reservations for tonight at our favorite restaurant in town, for us and our parents. A calm before the storm, if you will.
We are so excited to get married in two days!