Want to add a ceiling fan to your screened porch? These fans are sure to keep your space cool and breezy – and look good while doing it!
So, you want to add a ceiling fan to your screened porch. I don't blame you! Porches are fabulous – until you get hot and muggy.
Today we are going to talk about how to pick the best ceiling fan for your screened porch!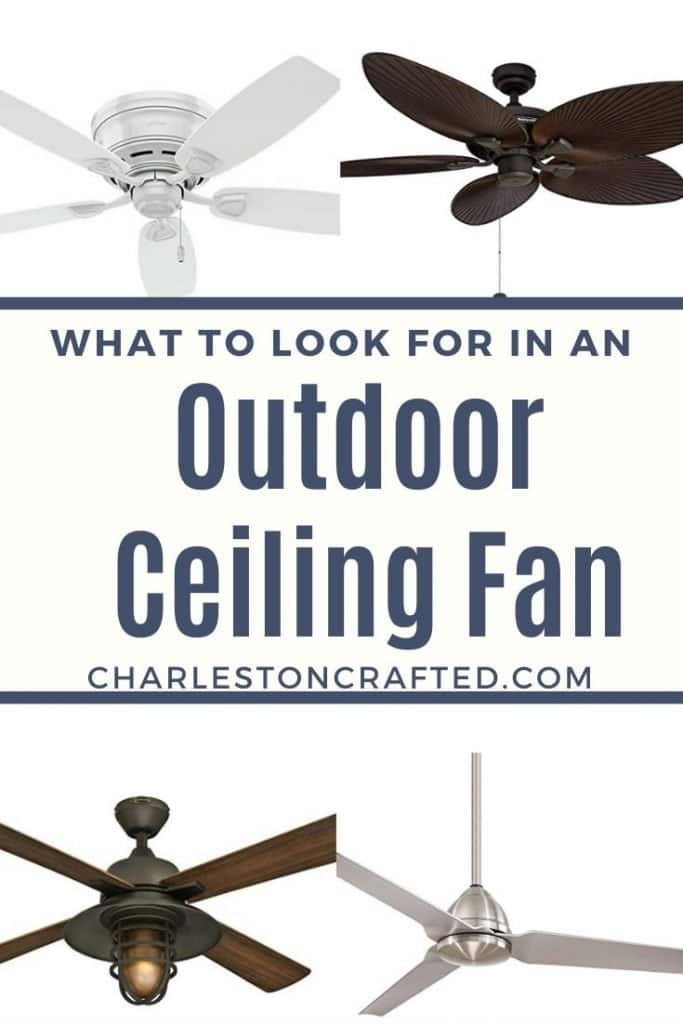 The best ceiling fan for screened porch
There are a lot of choices for outdoor ceiling fans. So many options and features to consider – which ones are important?
What should I look for in an outdoor ceiling fan?
The most important thing to look for in a ceiling fan is that it is rated for appropriate outdoor use.
Fans that are not damp or wet rated can malfunction and cause major problems if they do get wet.
The last thing that you want is for your fan to lead to a whole slew of electrical problems – or worse.
You definitely don't want to confuse indoor and outdoor fans.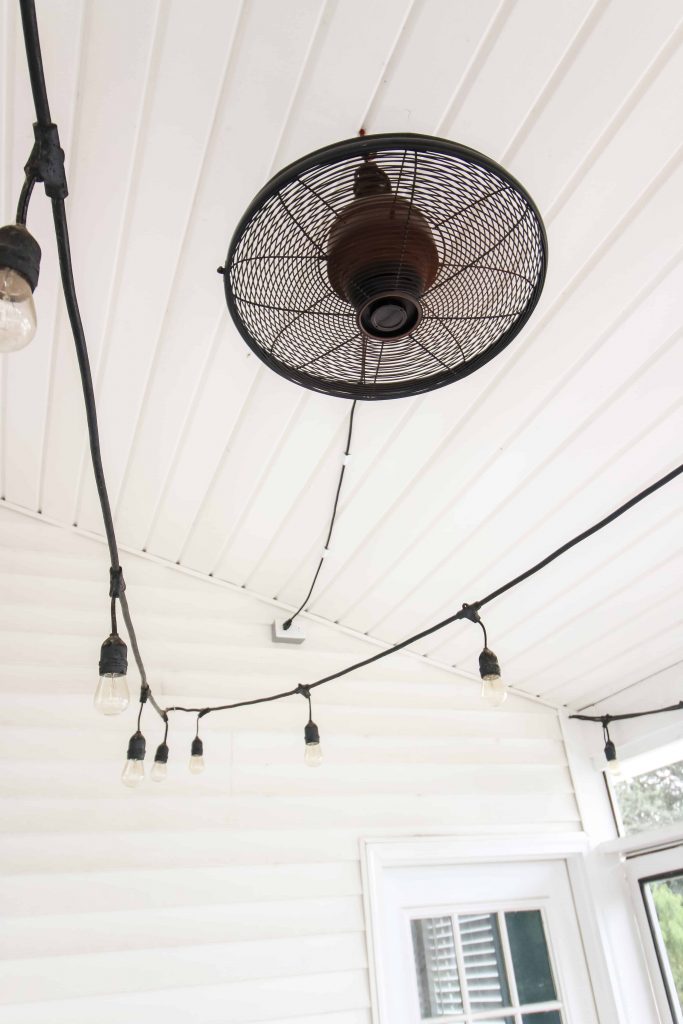 What is the difference between damp rated and wet rated ceiling fans?
Wet rated fans are designed to withstand rain, wind, and snow. This includes areas that are partially covered but still exposed.
Most are built with plastic or other non-warping materials. Wet-rated fans are sealed and their wiring is specifically designed to not short, even in damp areas.
Damp rated fans are approved for being exposed to humidity but expected to be completely covered and kept away from the elements.
Only use damp rated fans in fully enclosed spaces – such as a sunroom or a garage. They are not approved for outdoor areas.
High-wind fans – If your space gets windy, be sure to select a fan that is rated for high-wind situations.
What size ceiling fan should I buy?
In general, you want the largest fan that will fit comfortably in your space. The larger the room, the larger the dan you will need.
Measure twice to be sure that your fan will fit in your space – without looking too small or dinky.
What should I look for when buying an outdoor ceiling fan?
Pull chain vs light switch vs remote control
Number of fan blades
Light kit vs. no built in light
Energy efficiency rating – DC ceiling fans use 75% less electricity than AC fans
High quality materials that flow with your outdoor spaces decor
Size of the fan + blades
Wet vs damp vs high-wind rating
What is the best ceiling fan for outdoors?
There are tons of options for outdoor ceiling fans, but here are a few of my favorites, all available on Amazon!
Can I use an indoor ceiling fan on a covered porch?
No – you should not use an indoor ceiling fan on a covered porch. Anything that is open to the elements risks getting wet – from rain or even humidity – and indoor ceiling fans are not rated for moisture like outdoor fans are.
Are outdoor ceiling fans effective?
Yes! Outdoor ceiling fans give a fresh and cool breeze when air is otherwise hot and stale. Don't get me wrong – it won't feel like central air conditioning – but pair it with a cold beverage and you will have it made in the shade.
Do outdoor ceiling fans keep bugs away?
Outdoor ceiling fans will not eliminate 100% of bugs and pests. However, they can seriously help to cut down on bugs by keeping the air moving!
Are 3 or 5 blade fans better?
Surprise – there is probably no difference between the amount of air blown by a 3, 4, or 5 fan blade. The motor size and type might make a difference, but for comparable fans, the number of blades is just for aesthetics!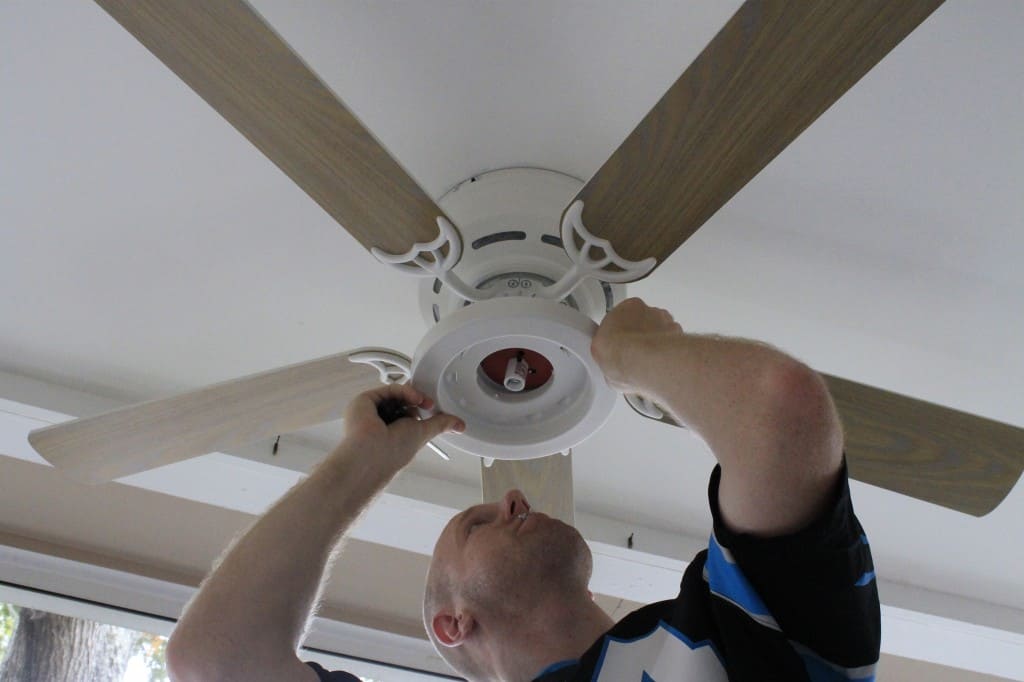 How do I install an outdoor ceiling fan?
We love a good DIY project, but since we didn't have electric on the ceiling at all, we hired this project out.
If you have an existing box for a fixture, you can DIY it, but otherwise, we suggest hiring a professional electrician.
Any other questions about ceiling fans for a screened porch? Let's get you set up to enjoy your porch on a hot summer day!
Facebook | Instagram | Pinterest | Twitter | YouTube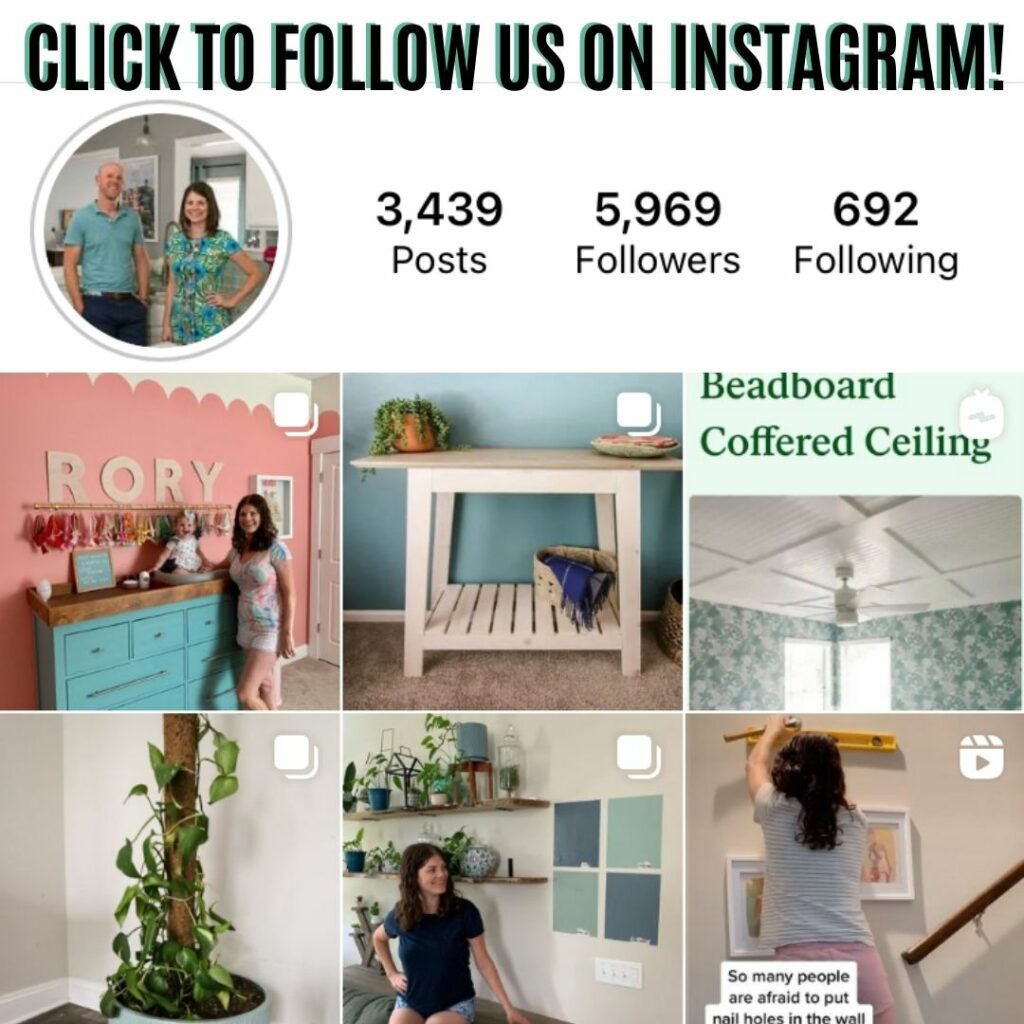 ---
Can we send you our newsletter?
Another great way to keep up with out latest projects is by joining our weekly newsletter! Get alerts of our latest projects and special peeks behind the scenes!
Follow along on Instagram
Join our online community where we share real time behind the scenes looks at our DIY projects and peeks inside our home + family!
---