Want to update your home for the summer? Here are the top home decor trends for summer 2021!
Summer 2021 promises to be one for the books. As vaccines roll out, people are out and about and emerging from their year long stay-at-homes.
How will this effect summer trends? Expect people to be going out to shops more, relishing being able to freely walk up and down the Target aisles.
I think people will be picking up a lot more summer decor and mixing up their home decor after all that time at home last year!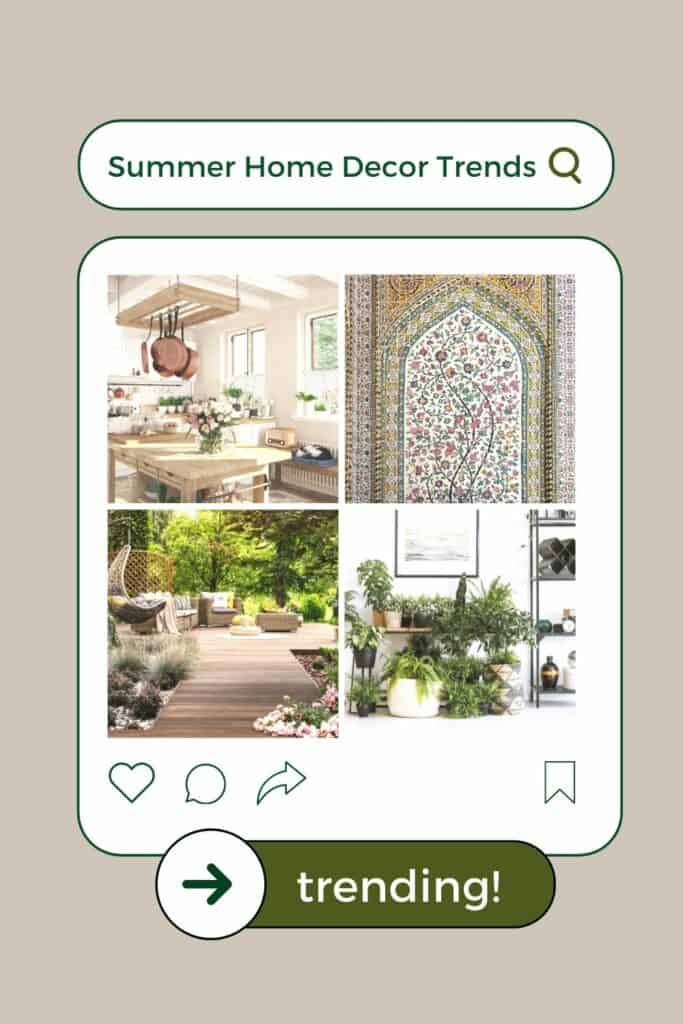 Summer home decor trends
Here are the top home decor styles that are trending this summer!
Cottagecore
Cottagecore really had it's moment in 2020, but it is still around. By it's nature, cottagecore tends to feel a bit summery, so expect to see it a lot this season. This is an especially popular aesthetic with Gen Z.
All of those girls you see in high neck, poofy neck, long flowy dresses? That's cottagecore. But how does it translate to home decor?
This is a mix between english garden and vintage romance and it's very feminine and light for summer.
Think of cozy vibes with lots of natural elements. Lots of florals, especially very intricate floral prints. Furniture is vintage and looks worn and collected. Basically imagine you are on a picnic at a cottage in rural England and decorate to suit.
Goblincore
Goblincore is a sub-genre of Cottagecore and specifically focuses on aspects of nature that might be typically considered gross. This includes mushrooms, snails, and frogs.
Goblincore home decor features a lot of goth elements – think matte black – dried plants and preserved greenery, and intricate patterns on textiles.
Arches + Circles
Arches have been a big 2021 home trend and they are here to stay.
These arches are often incorporated into murals that have a modern, color blocked look.
Popular ways to bring arches into your home decor are by painting them directly on the wall, hanging and arch-shaped mirror, or buying an arch-shaped piece of furniture!
You can bring in curved lines that aren't exactly arches, too. Look for couches or chairs with rounded backs, round dining tables, and rounded or oval light fixtures!
Arches are all over the home decor stores right now so this is a super easy trend to jump on!
Bring Nature Inside
Natural elements are still really the star, and with it being summer, you can really let your living space become a full fledged interior garden.
Layer houseplants by getting some tall trees, some pots to set on tables and shelves, and some hanging planters. Instead of baskets, try placing them in interesting bowls, buckets, and vases.
When decorating with pillows or other upholstered items, florals are a great bet.
Organic materials make great decor and try to have natural stone mixed in in some way, too.
Raw wood tones
When selecting wood for decor or projects, very light wood is trending. Think of raw, unfinished wood or even wood that has been bleached. Go for a sleek, Scandinavian look.
If you have furniture you want to refinish, you can strip off the stain to reveal the raw wood underneath. Then apply a matte sealant for a natural look.
Raw wood can also be brought in with accessories like wooden bowls, candlesticks, and frames.
See all of the year's hardwood flooring trends here!
Neutral colors
Neutral color palettes are still all the rage. Layered white, cream, and tan especially. Stick to warm tones.
If you want to bring in accent colors, think of muted tones with a lot of gray or beige to them, but you can still go deep mustard, cranberry, or forest green. Just nothing too bright. The colors are very boho 1970s vibes!
Outdoor living
Summertime is all about patio season. As the weather heats up, we are spending more and more time outdoors.
It's a big design trend to set up your backyard or porch as an extension of your home. Think of setting up an outdoor living room or dining room for entertaining and just for your family!
These multi-functional outdoor spaces are going to be key as people start getting together more and want to ease into it with outdoor entertaining.
What are your favorite home decor trends this season?
Facebook | Instagram | Pinterest | Twitter | YouTube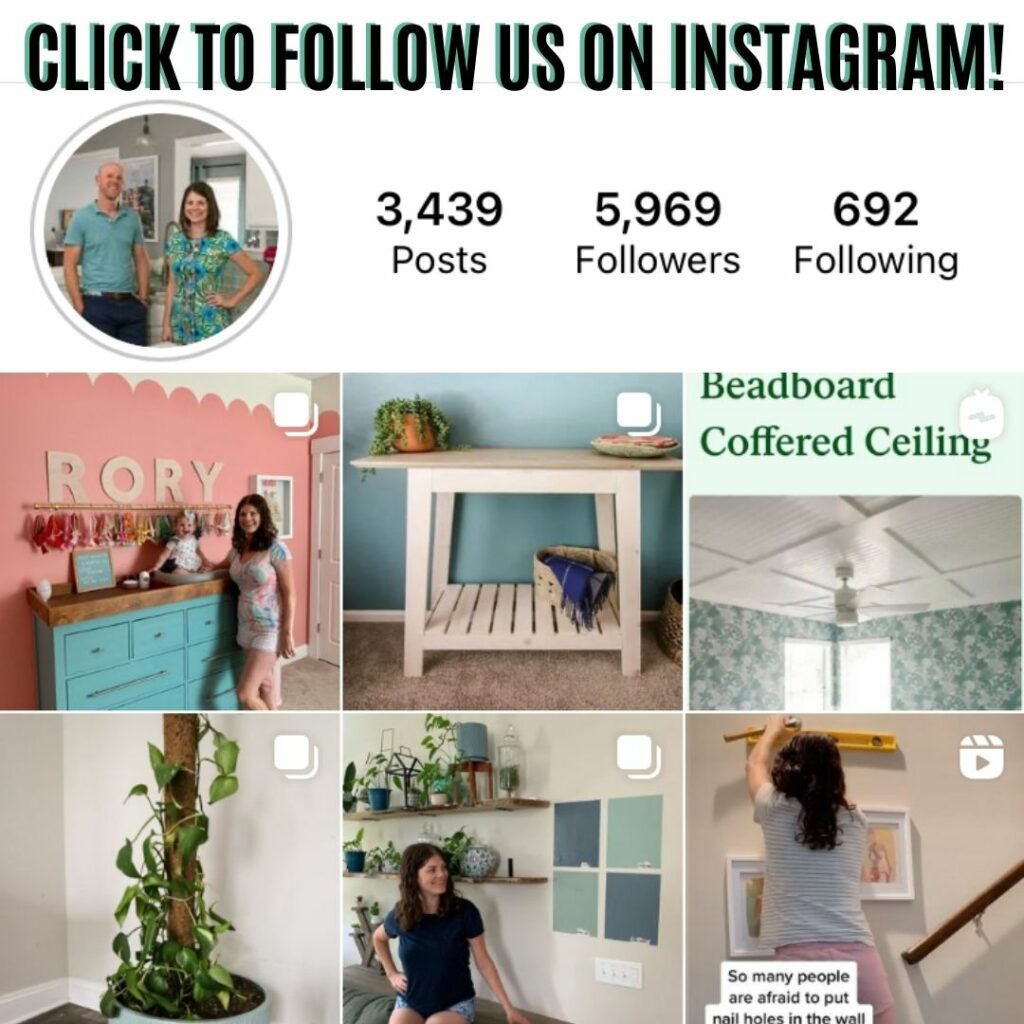 ---
Can we send you our newsletter?
Another great way to keep up with out latest projects is by joining our weekly newsletter! Get alerts of our latest projects and special peeks behind the scenes!
Follow along on Instagram
Join our online community where we share real time behind the scenes looks at our DIY projects and peeks inside our home + family!
---