This past weekend, my bridesmaids scooped me up and took me to Savannah, Georgia for one last "single girl" hurrah. We picked the weekend based off of local spring breaks (a couple of my girls are in grad school and my sister is in her fourth year of undergrad) but it also happened to coincide with a pretty fun holiday – St. Patrick's Day! Savannah is home to the second largest St Patrick's Day celebration in the US, so needless to say, we painted the town green.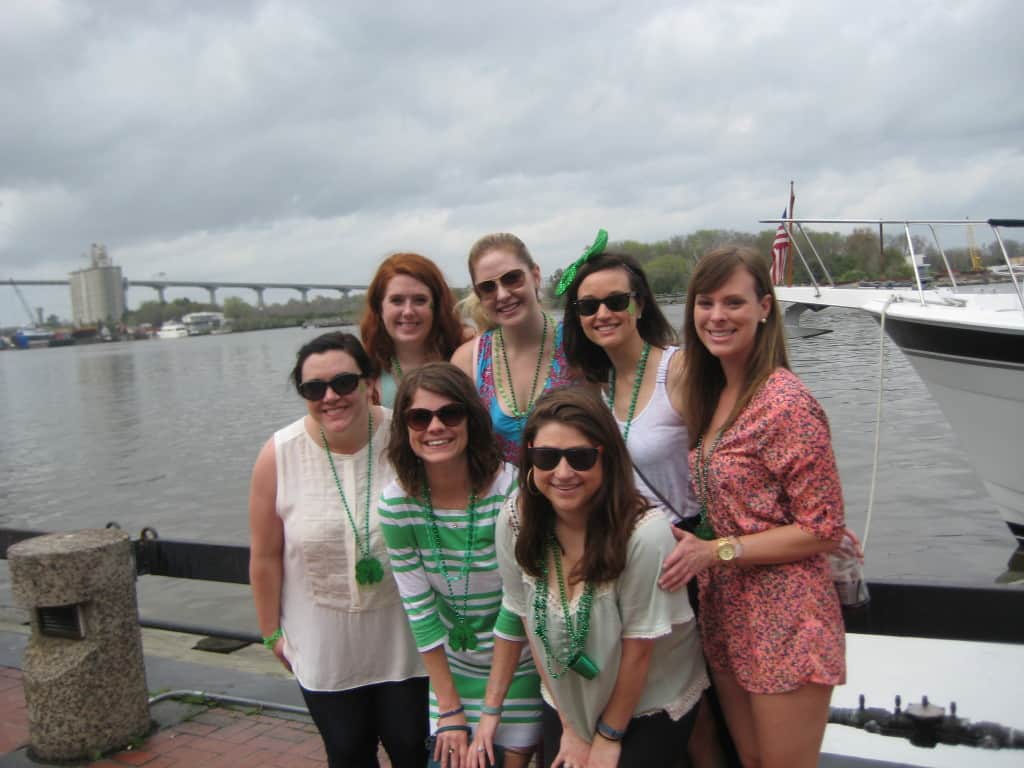 Five of the seven of us made the drive down (or up, in one case) on Thursday afternoon. I actually worked a half day Thursday (gotta save that PTO!) and we left after lunch. Luckily, the drive from Charleston to Savannah is just under two hours.
We rented the first floor of a mansion right on Taylor street. We were just a few short blocks from all of the action, and located right next to Forsyth square. It was a prime location and we didn't have to drive all weekend. The location was amazing, but staying in a house had other benefits. We had two full bathrooms, two bedrooms plus two pull out couches, and a big backyard patio. It was so nice to be able to cook some meals (especially breakfast & late night!) and have lots of room to spread out. I love renting houses or apartments over hotel rooms any day!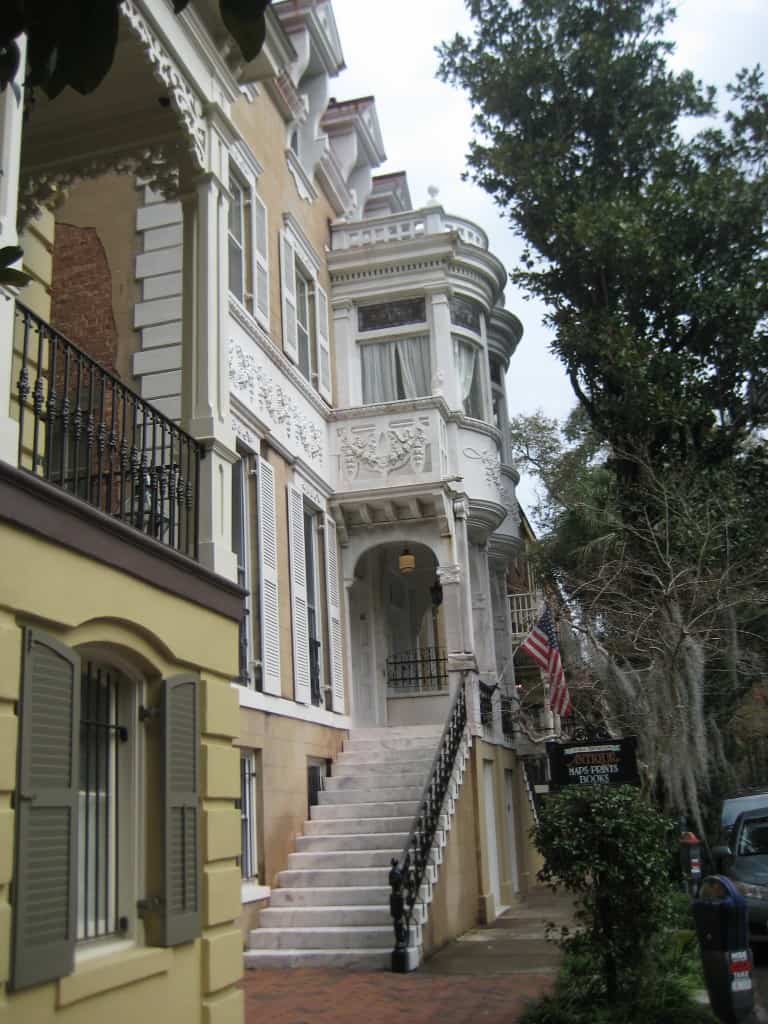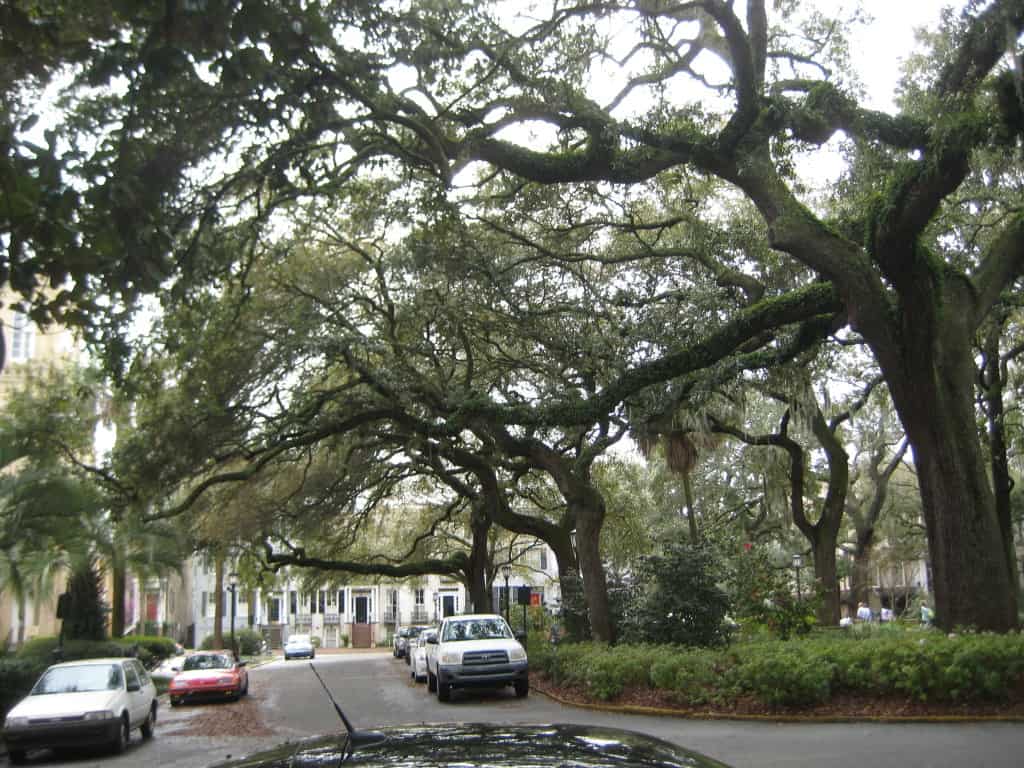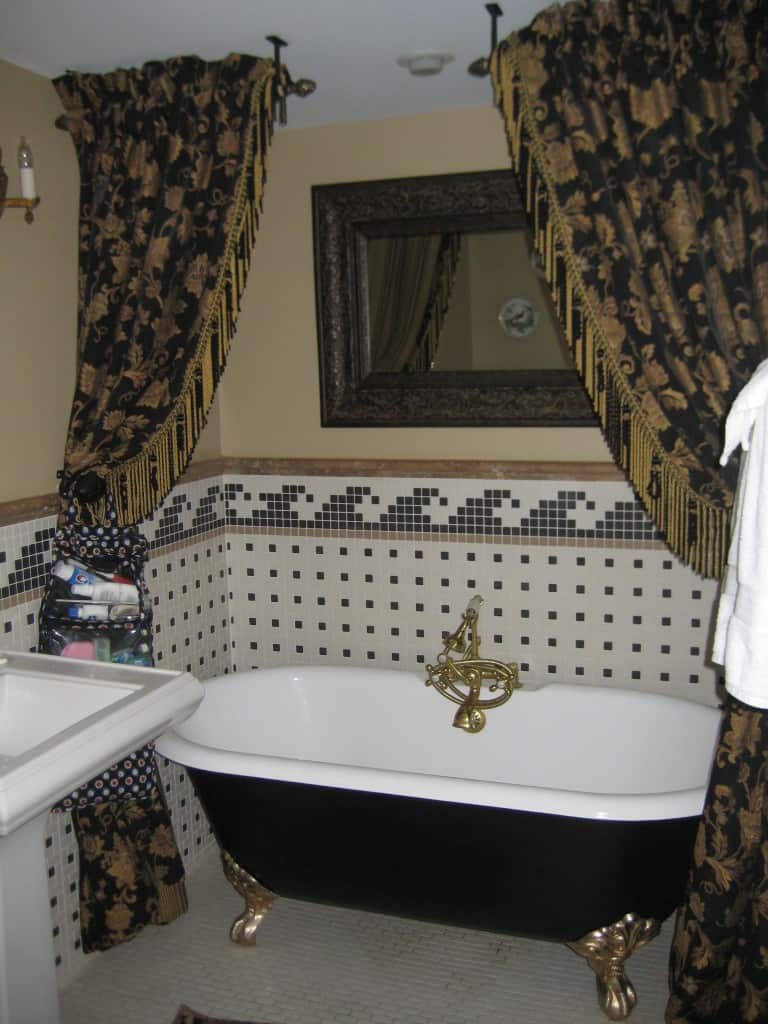 Random fancy tub in one bathroom… yes, some bubble baths were taken.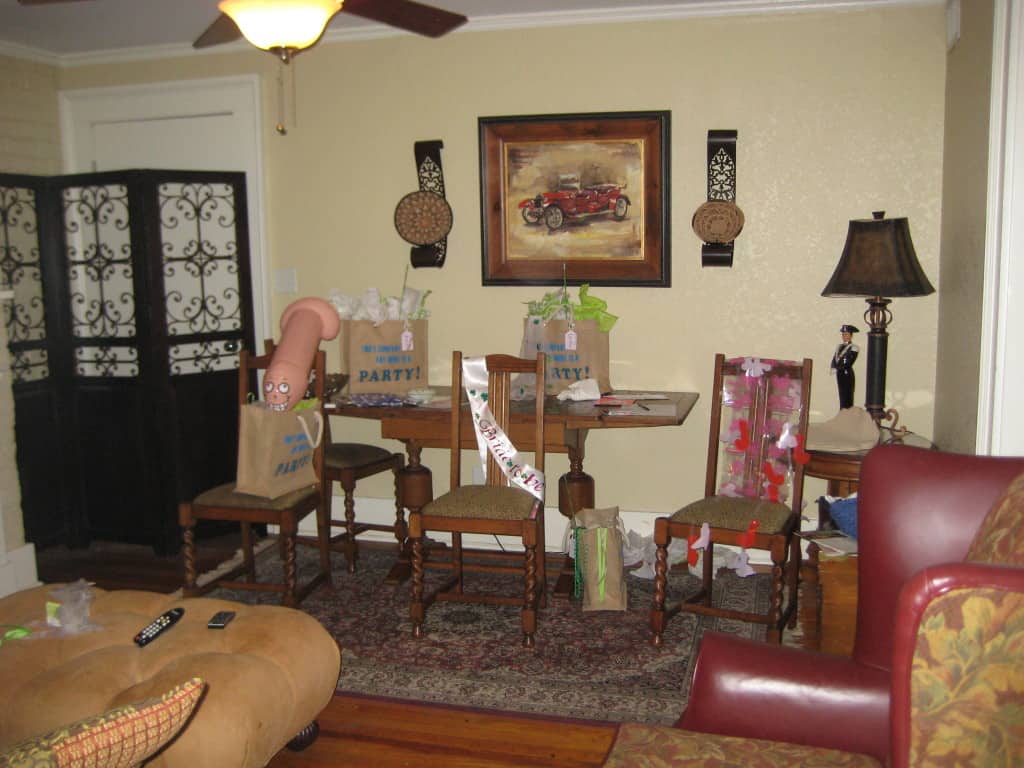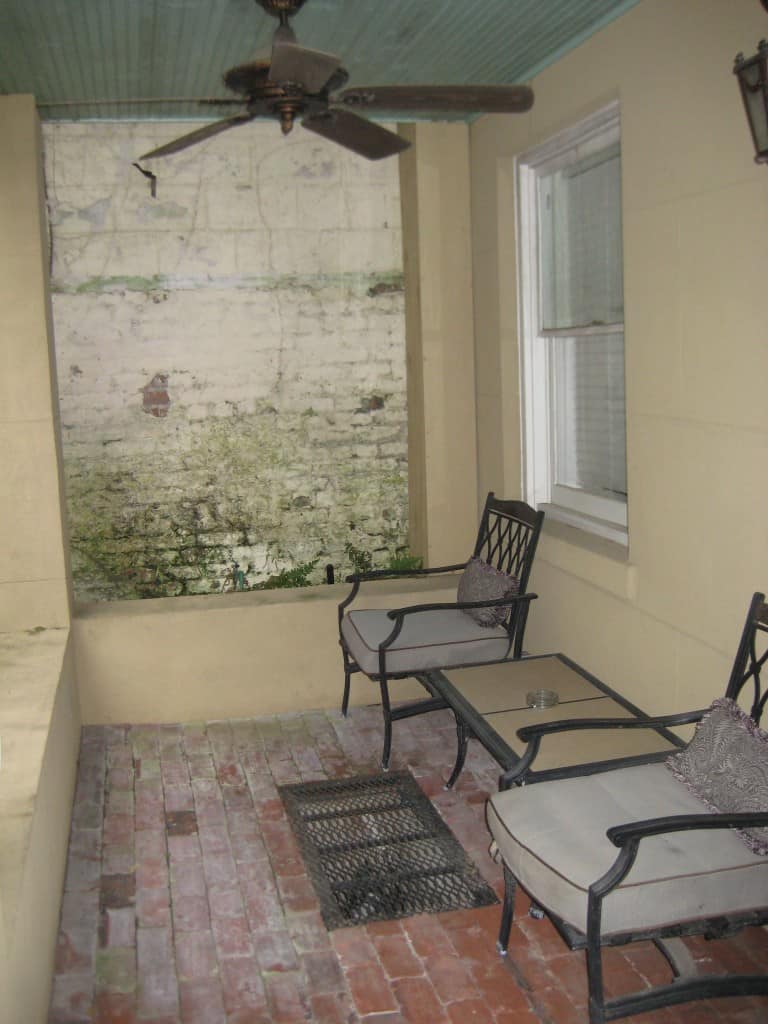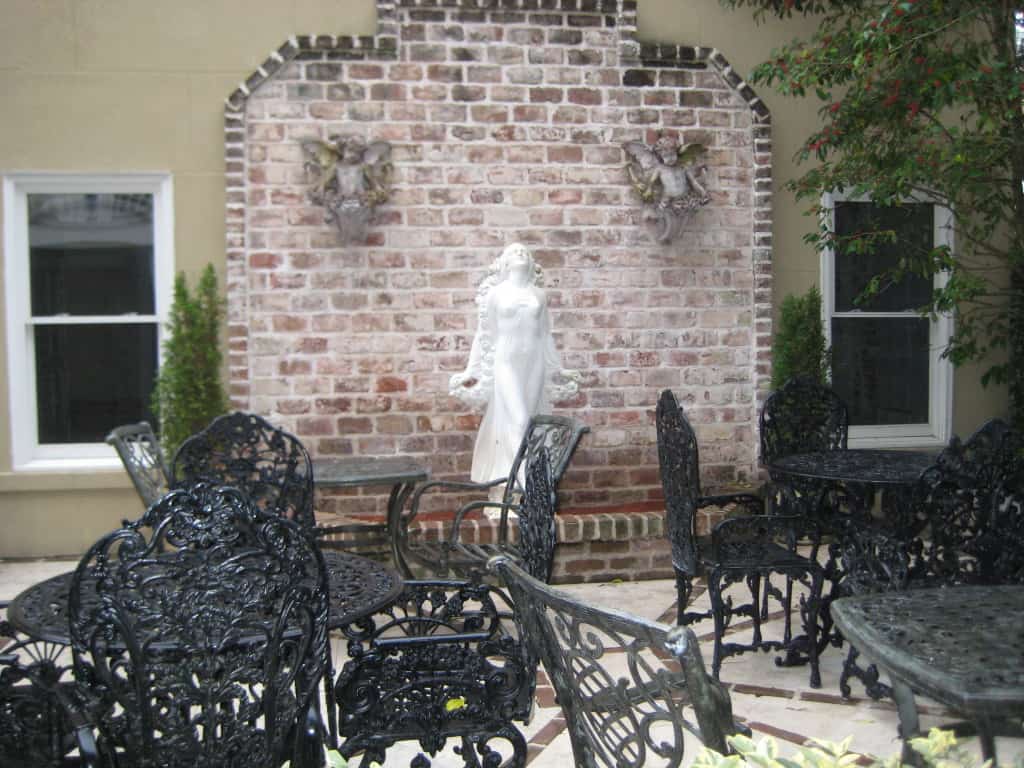 On Thursday afternoon, we unpacked and unwinded with tons of a few glasses of champagne. One of my bridesmaids very thoughtfully made goodie bags for everyone, so we had a lot of giggles opening them up.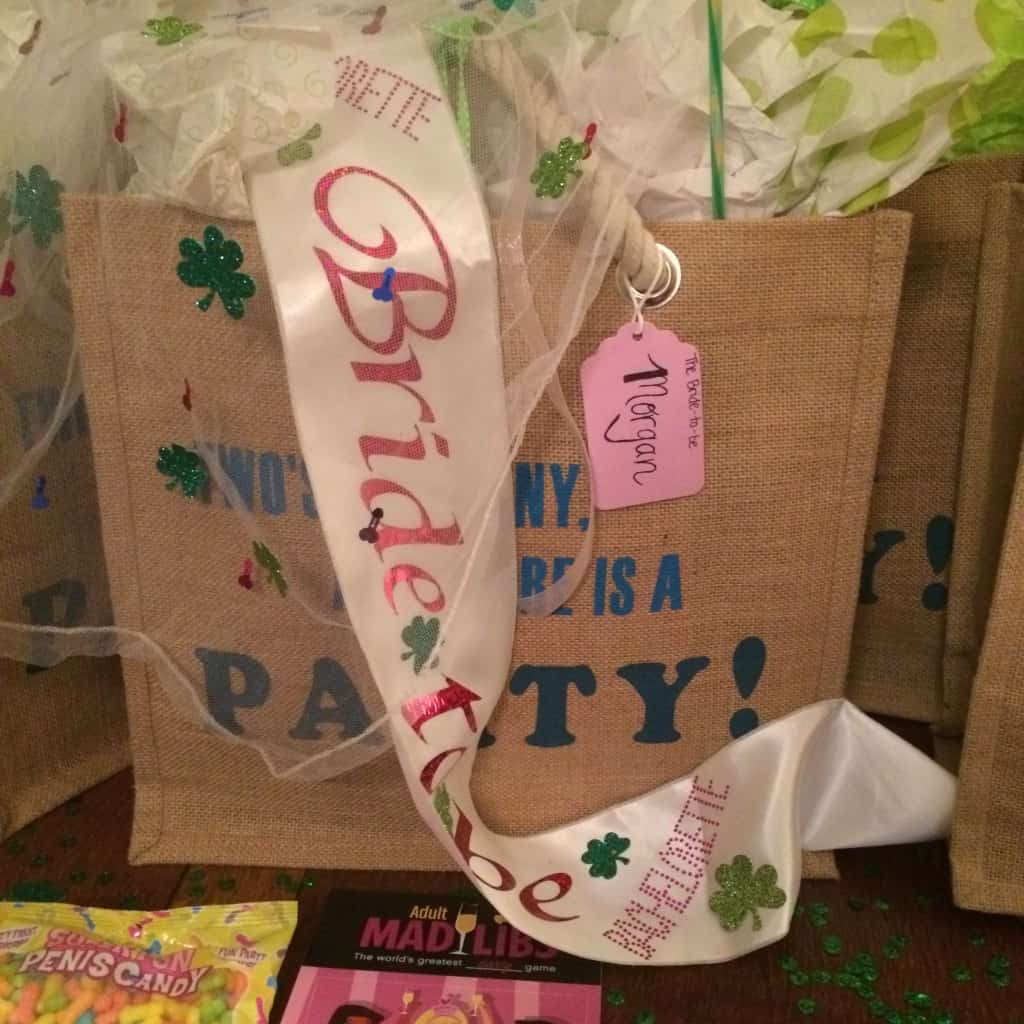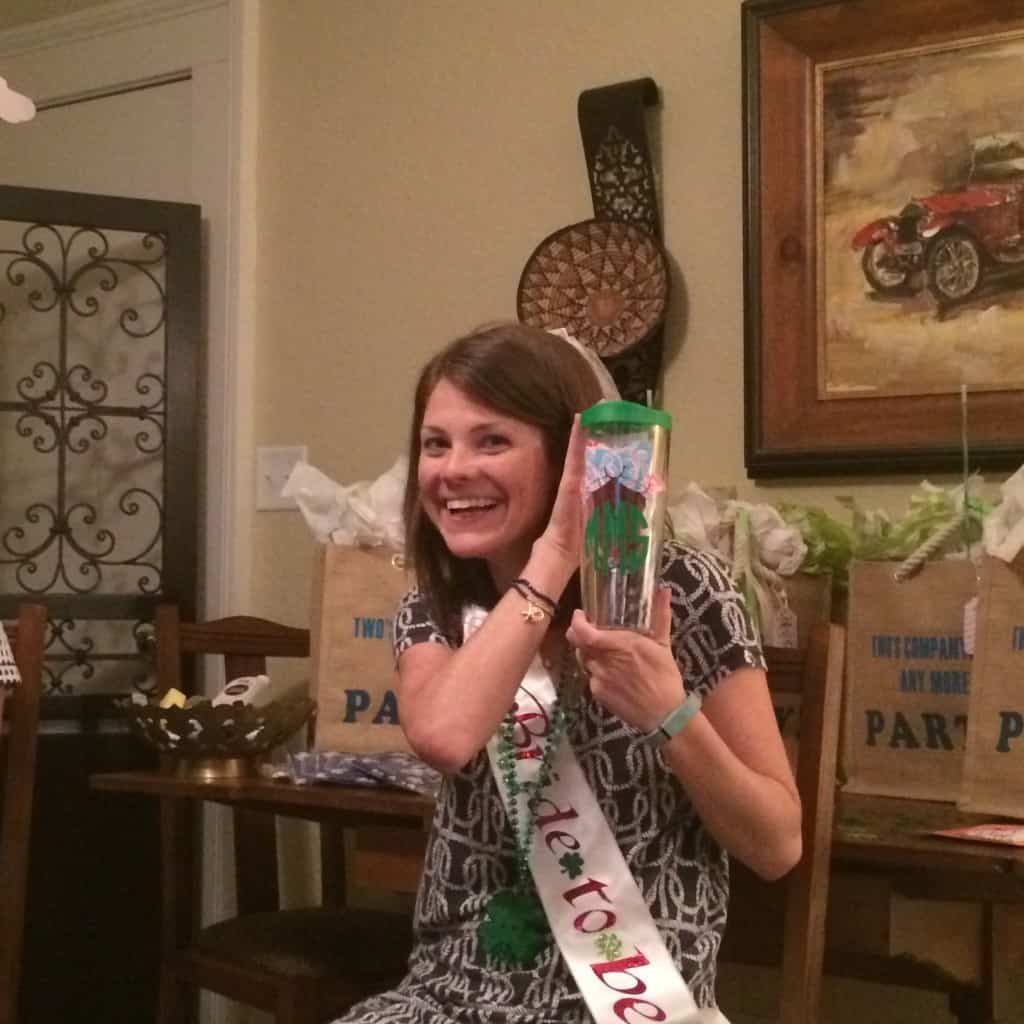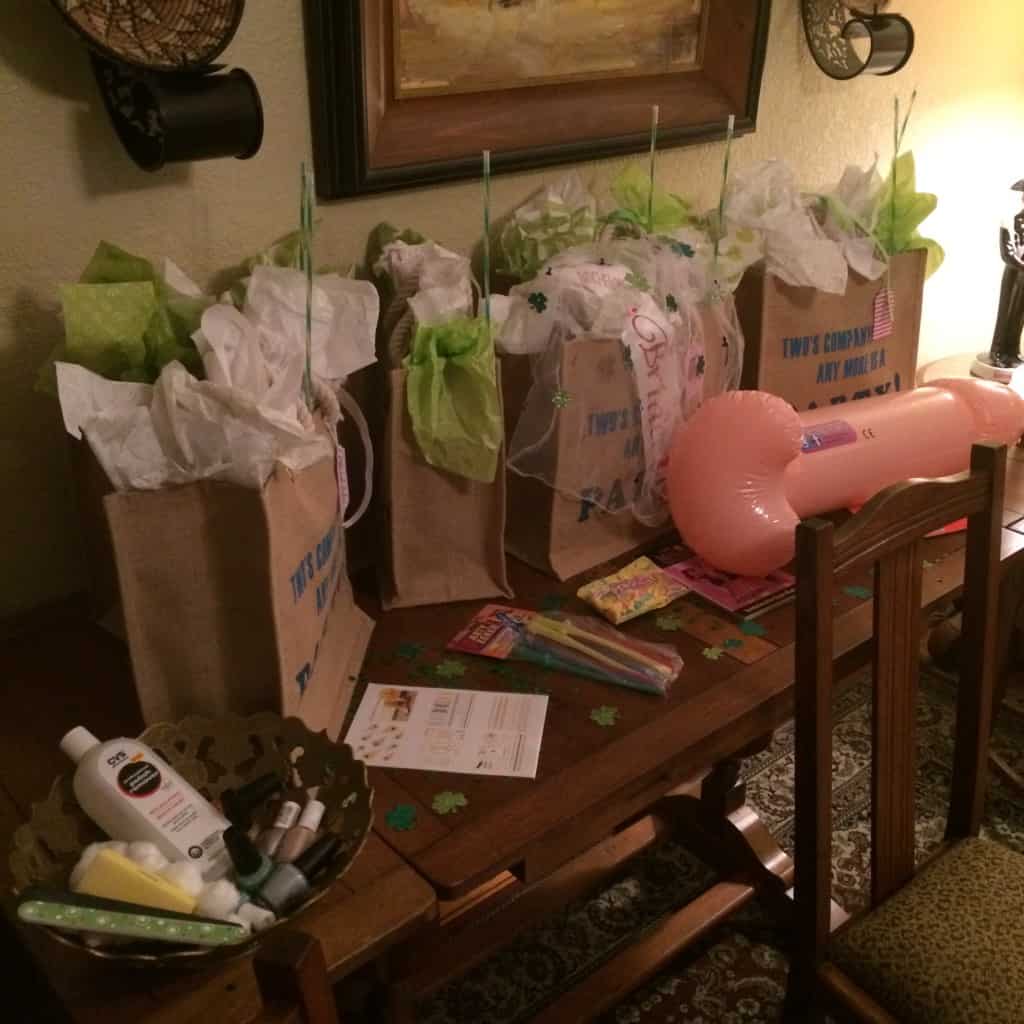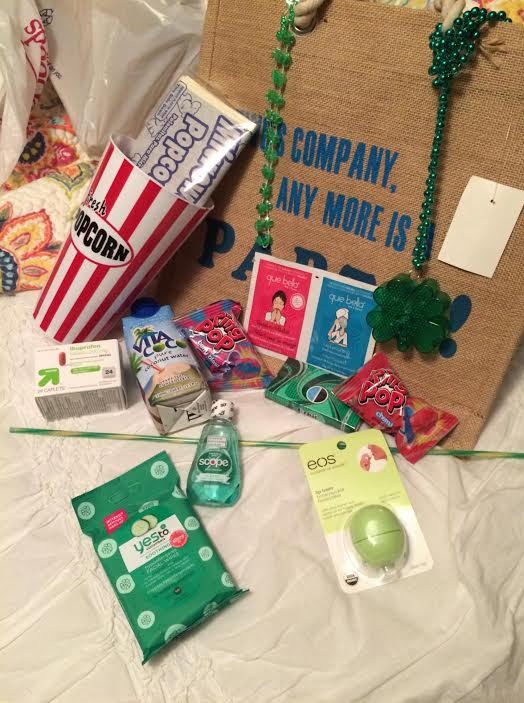 We were all a bit burnt out from the week, so we relaxed that evening with pizza and a movie. We picked Clueless (duh!) and ordered in from Screamin' Mimi's. Holy goodness, this was excellent pizza. Thin crust, huge slices, and delicious sauce. The White Tomato Basil pizza was a must try.
Friday morning, we woke up to the arrival of my sister. She brought the party (and lots of bud light platinum) with her. We crossed the street to Forsyth Square to see the dyeing of the fountain. Basically, there's this huge fountain and they dye all of the water in it green. There were lots of authentic Irishmen playing bag pipes, leading songs, and enjoying general merriment. In case you can't tell from these photos, a cool thing is that Savannah lets you walk around with open containers of alcohol. So, lots of people had beers or cups in their hands everywhere you went. Pretty exciting, considering that open containers are very illegal and frequently ticketed in Charleston.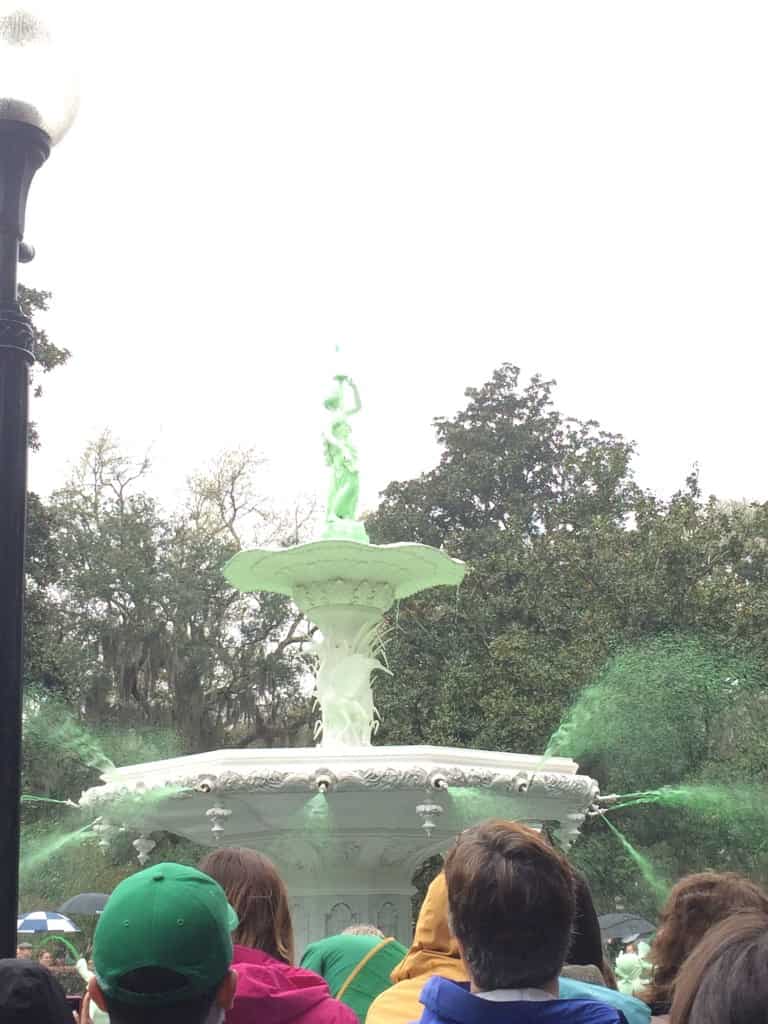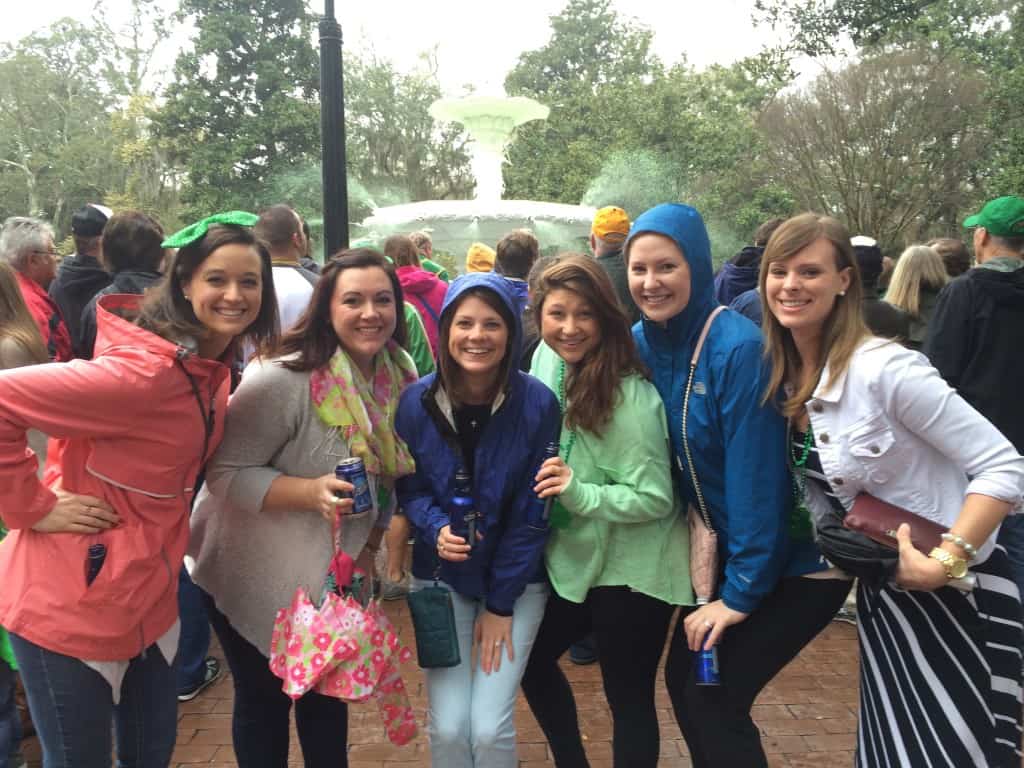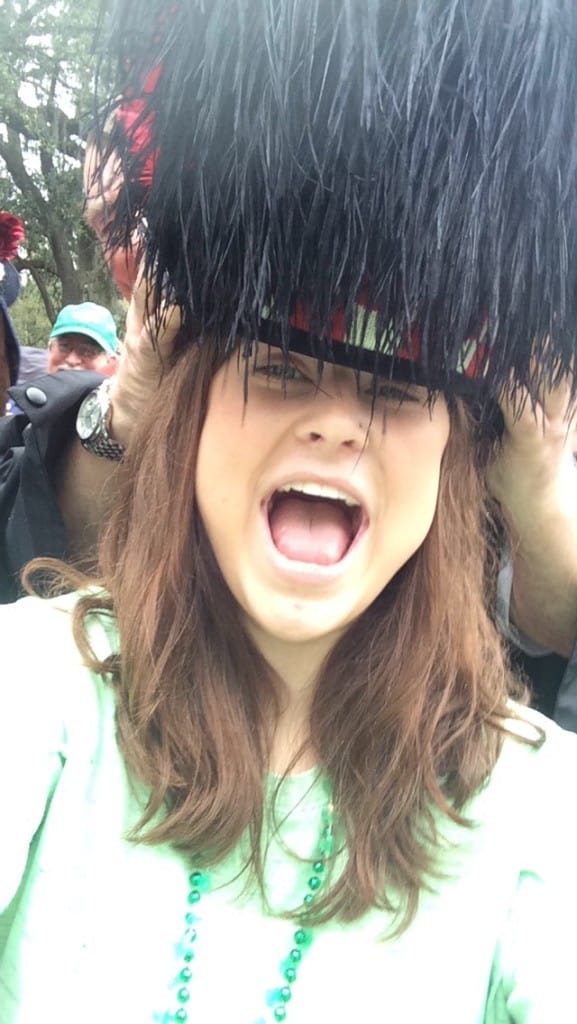 My final bridesmaid arrived around lunch time on Saturday. We had plans to go out to eat, but we had so much left over pizza and people brought lots of sandwich fixings, so we just ate at the house instead. We sat out a rainstorm and snacked, drank, and played some silly games.
That night, we got dressed up and hit the town. We went to the Savannah Distillery for dinner. It was good, but don't try to order a Yuengling there!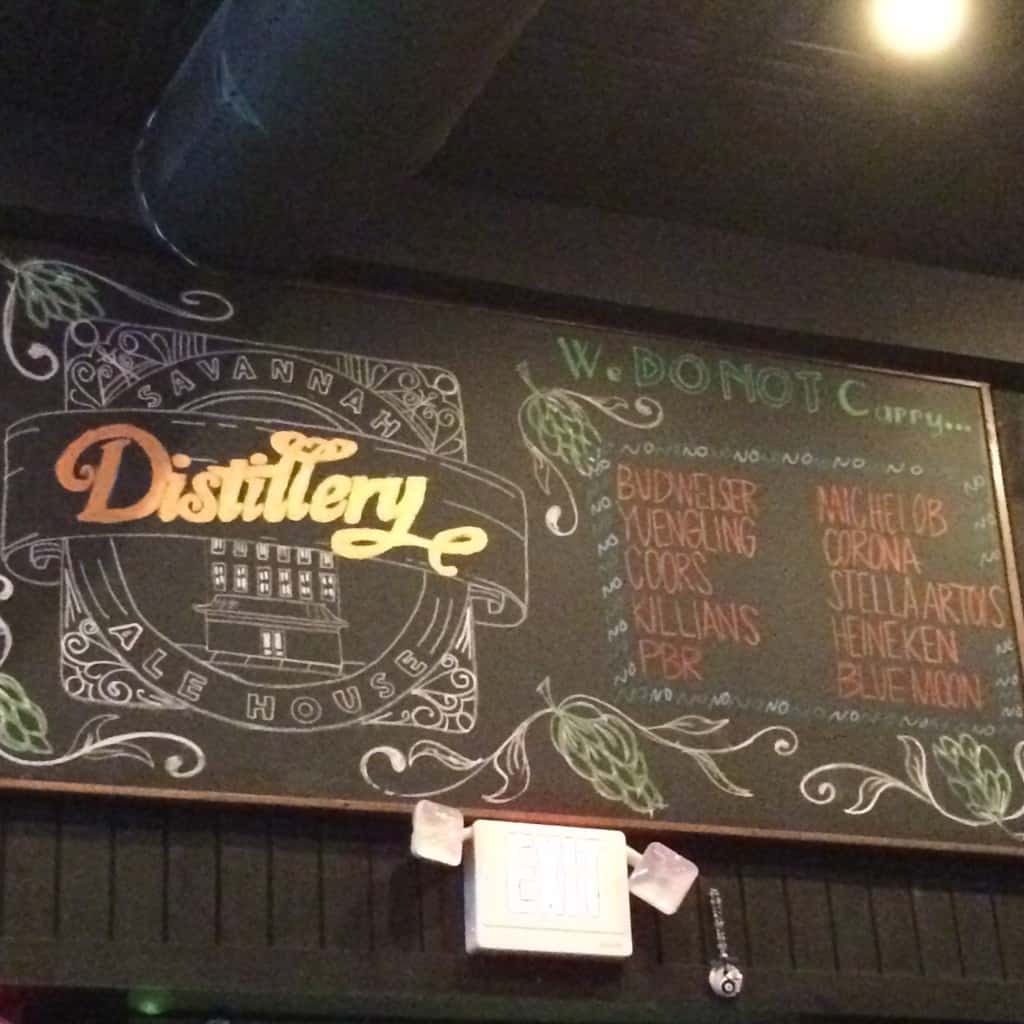 After dinner, we stomped over to the Dueling Piano Bar. This place was huge and featured a stage with two piano players who played and sang awesome music ranging from 80's favorites to the latest Taylor Swift. I had on my veil and sash and needless to say we got a lot of attention and had a blast!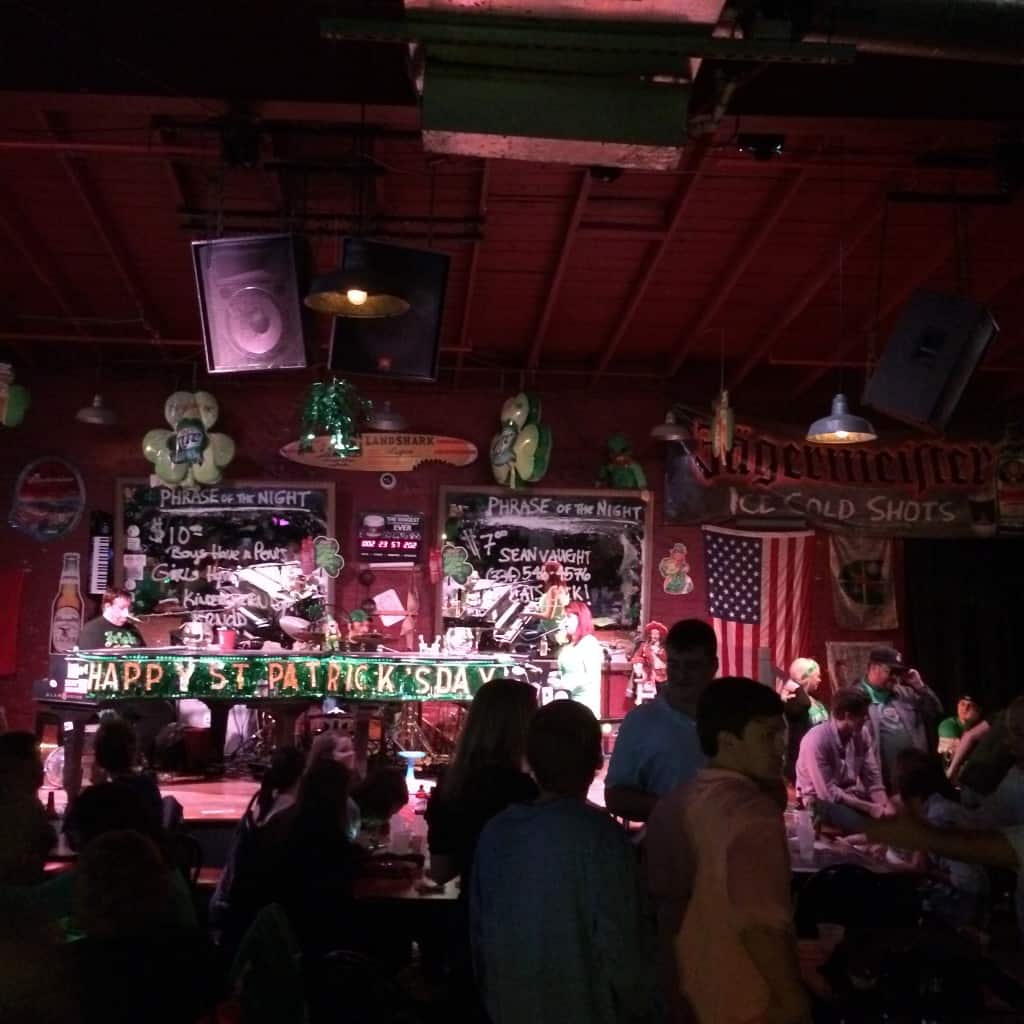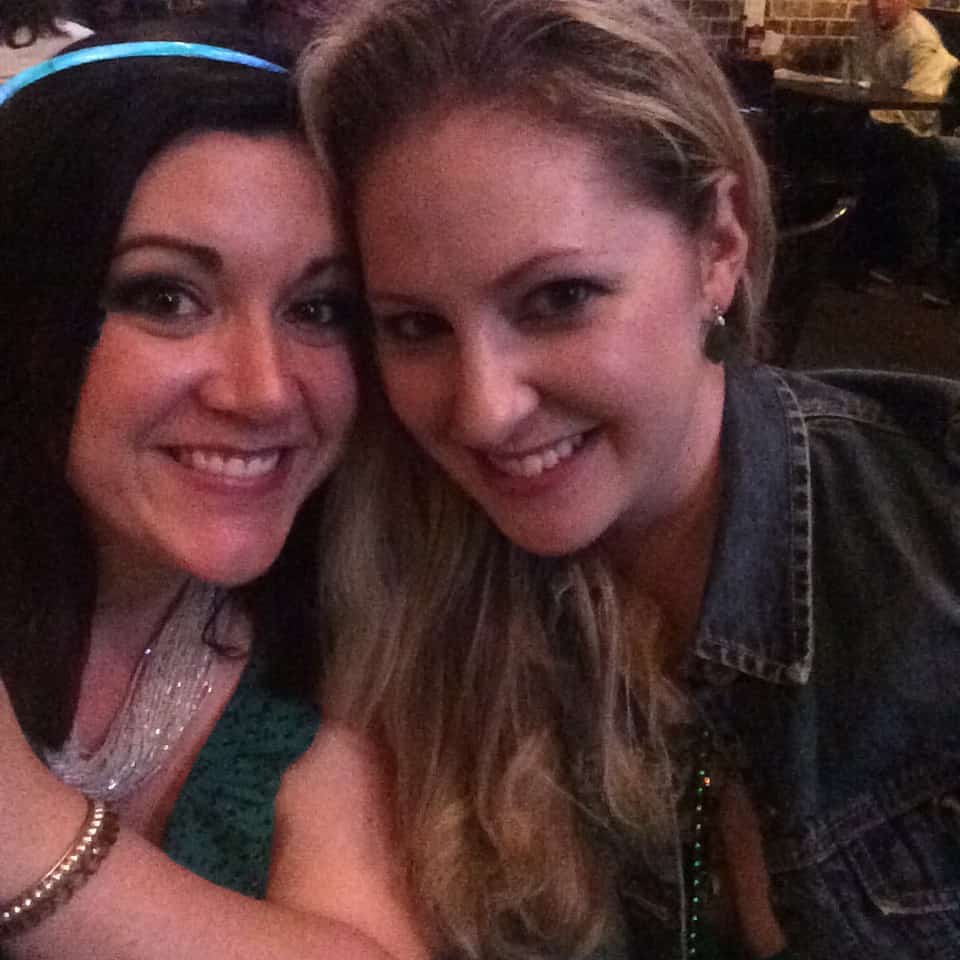 Saturday morning, we all slept a little late. We were feeling it from the late night before. However, we still started the day with mimosas and then dressed in green to hit River Street, where the bulk of the St Patricks Day festival was going on. There were tons of bars, all open and celebrating. We bounced around a bit and somehow ended up picking up an entourage. And there was a lot of yelling this.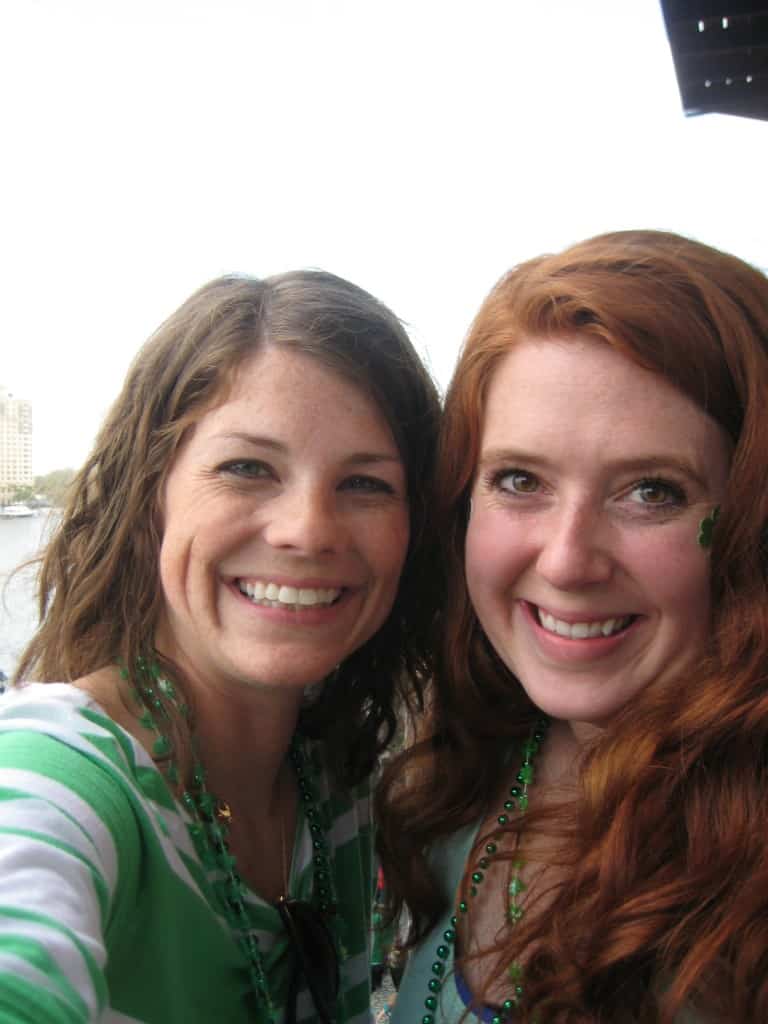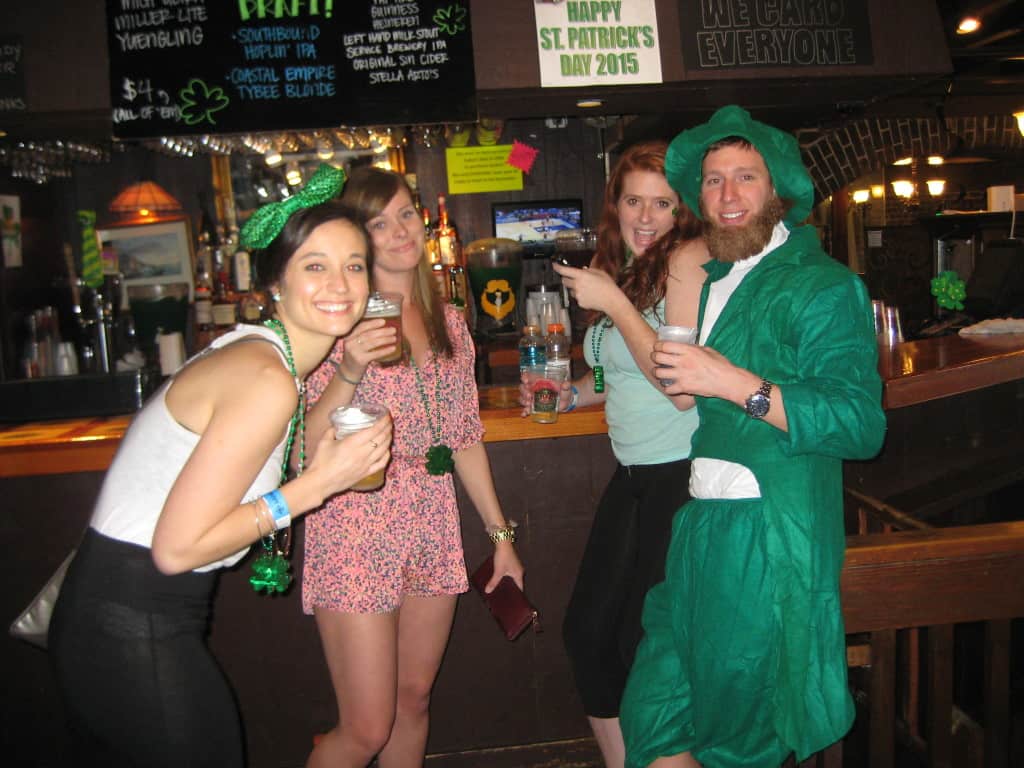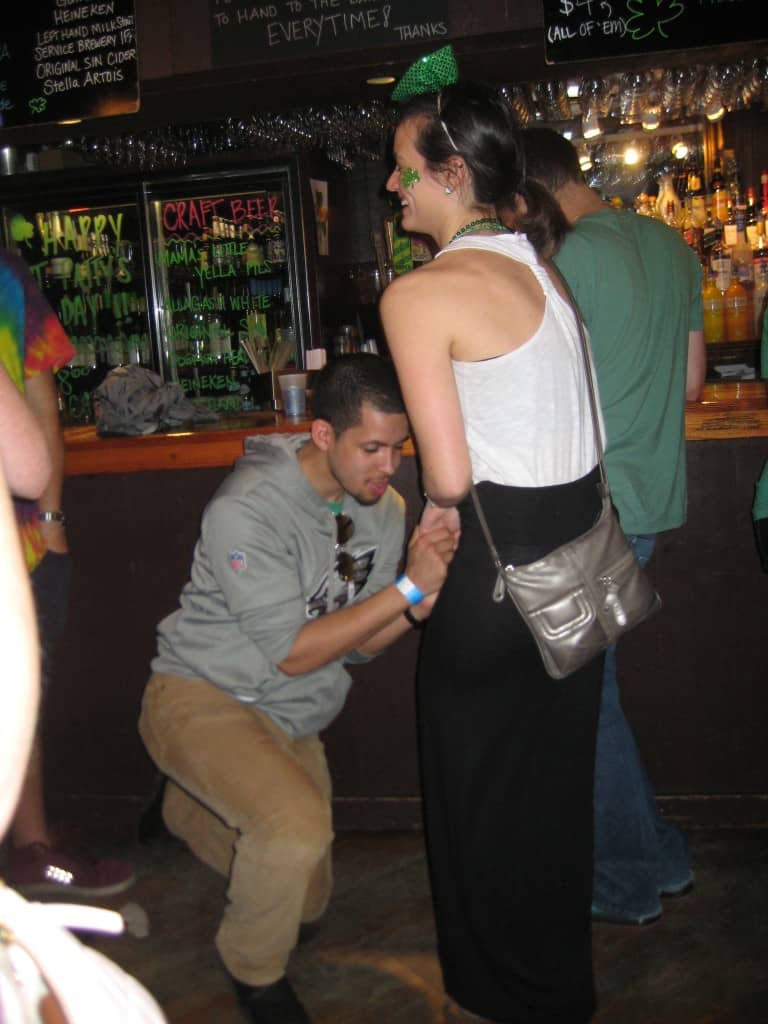 Yeah, she got proposed to. No, we never caught his name 🙂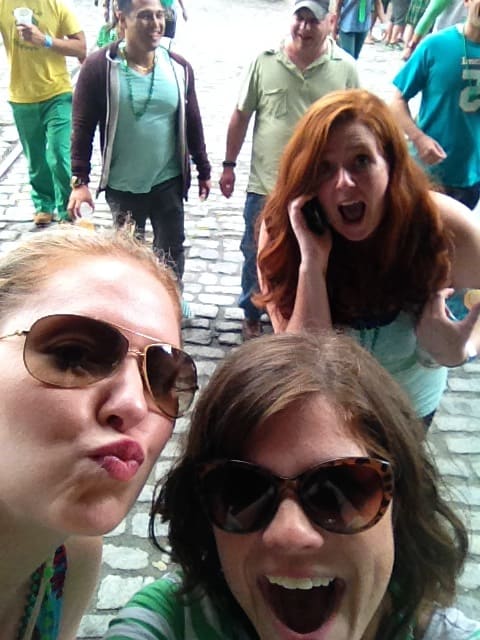 We somehow ended up riding an elevator up to a bar and getting out on their balcony. We stayed there for at least an hour, looking out over the river and the crowd and just soaking it all in.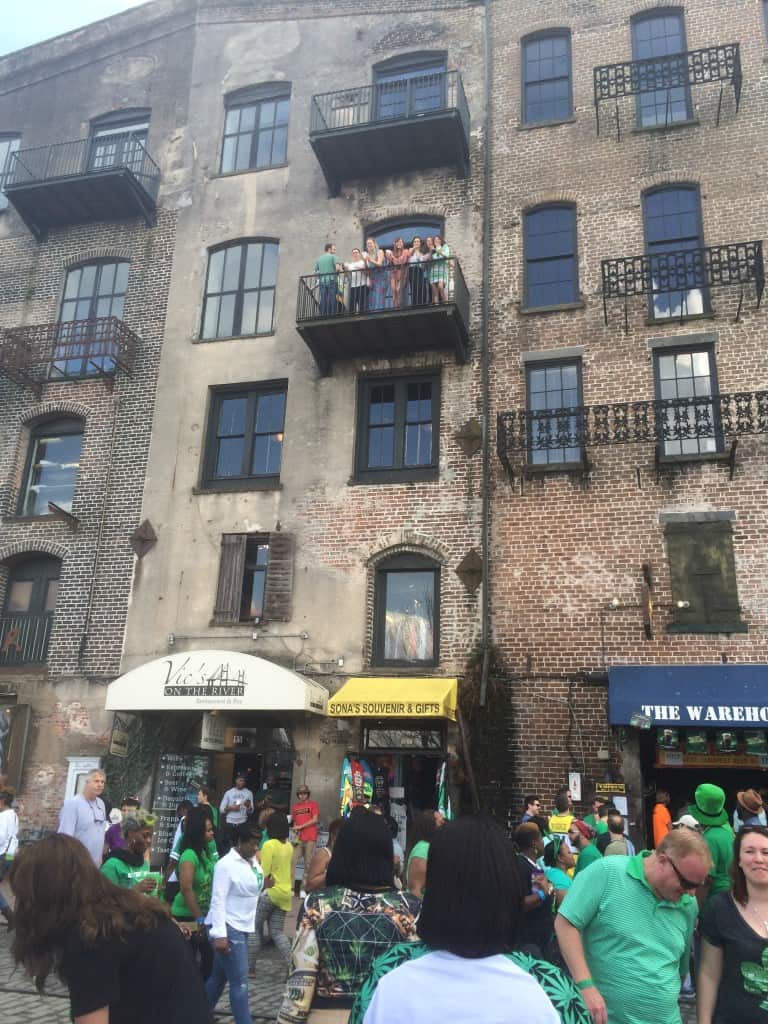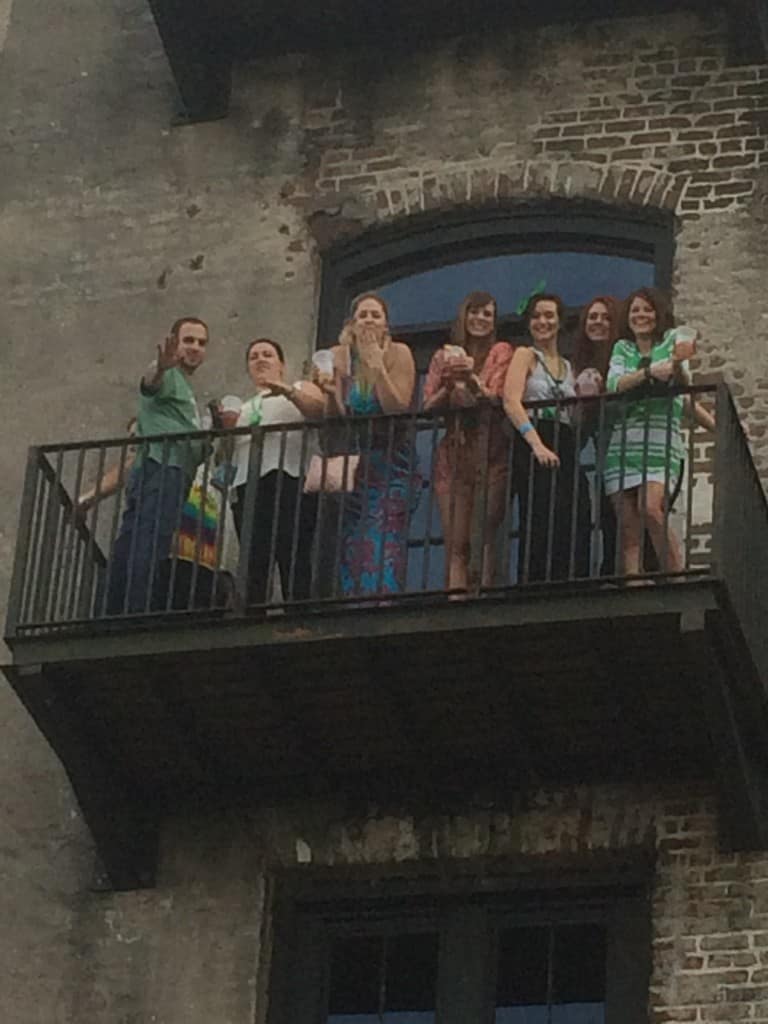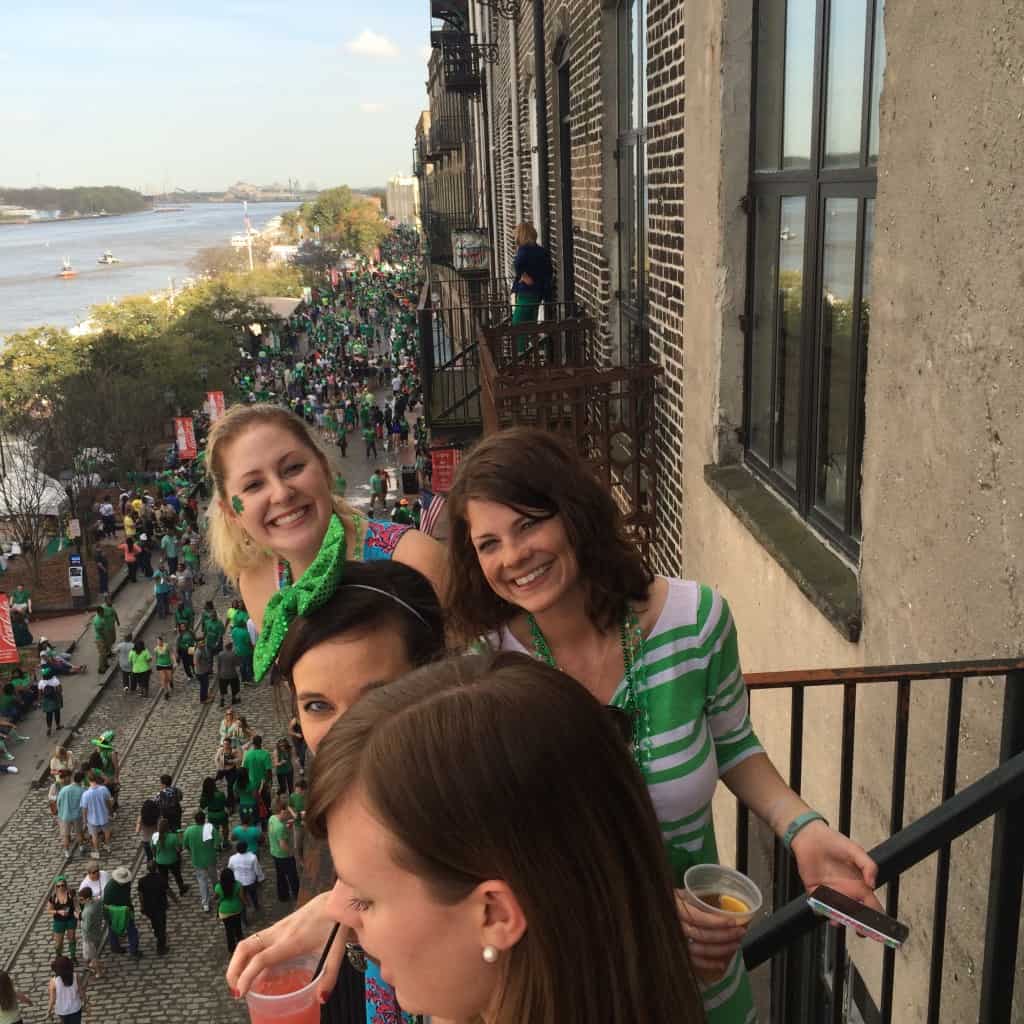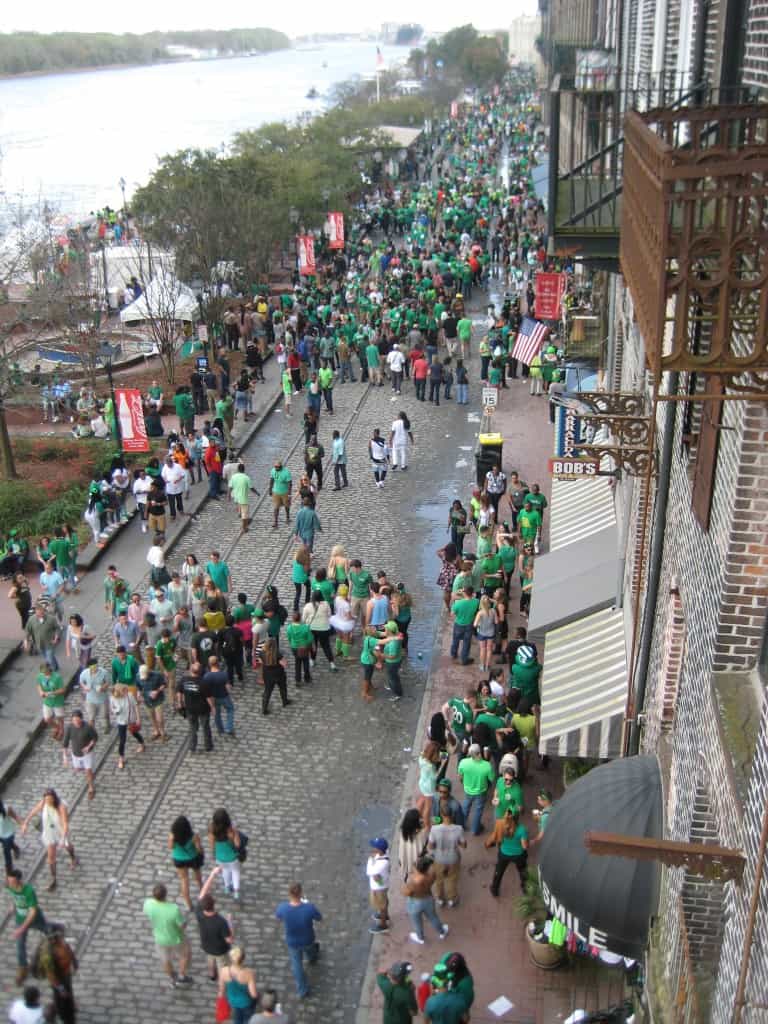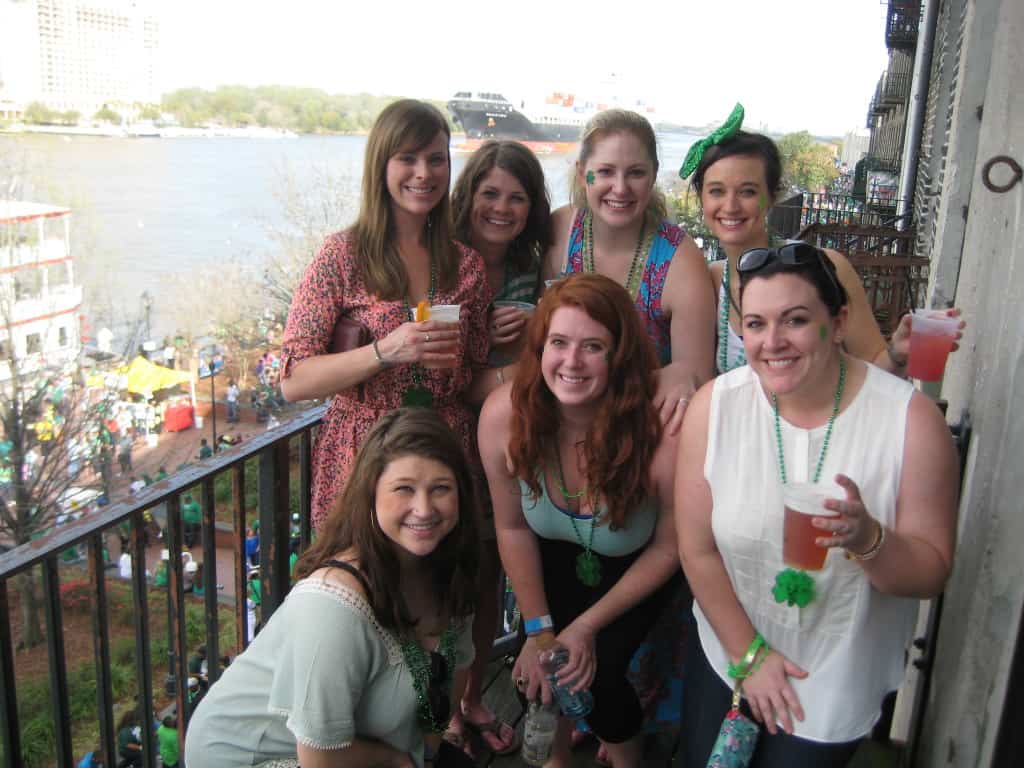 We were suddenly starving and it was dinner time and we weren't quite feeling the big fancy dinner, so we stumbled into Moe's Southwestern Grill. They had a really lame deal going on where they had very limited options (a burrito or nachos, beef or tofu, only salsa, lettuce, and sour cream as toppings, all at double price) but we angry-drunk accepted it and ate on the patio. After dinner, we ended up going home to "nap" and never woke up…. whoops!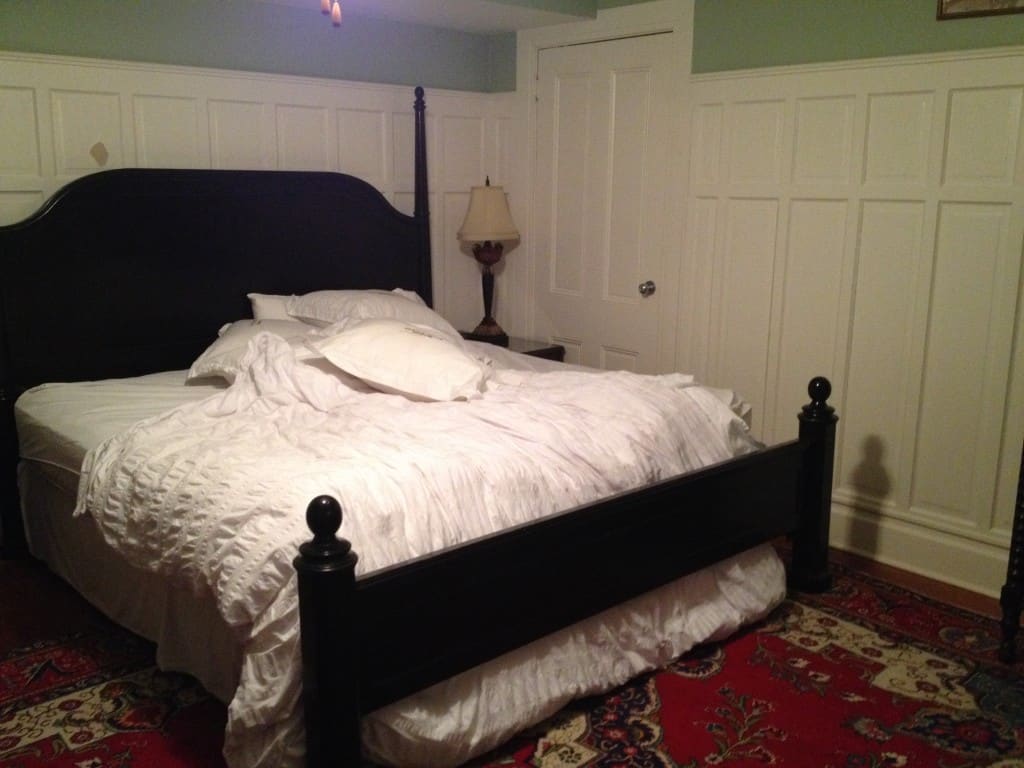 I'm not posting pics of people sleeping because I'm a good friend like that.

Sunday morning we cleaned up quickly (we were so well rested!) and had a big brunch at Clary's Cafe down the street before hitting the road.
I had such an amazing time on this trip. It's funny because my bridesmaids aren't really a "friend group" – they each represent a different time or phase of my life. However, having them all together I really saw that I love certain characteristics in my best friends – funny, thoughtful, loud, silly, and over the top. No one fought, no one went to jail, no one was kidnapped by a cab driver, no one went to the hospital. It was an amazing success and I just feel so lucky to have these women in my life!