When setting up our baby's nursery, I decided that I wanted to add a few smart home features to the space. I have been interested in high tech home automation lately and decided that this room was a great place to try out some smart home devices.
Adding smart home features to your nursery can have a few purposes. It can give you peace of mind if you are watching or listening to your baby while away. It can also be convenient if you need to be hands-free.
Be sure to click over and check out our Jungle Theme Nursery Reveal!
Our Smart Nursery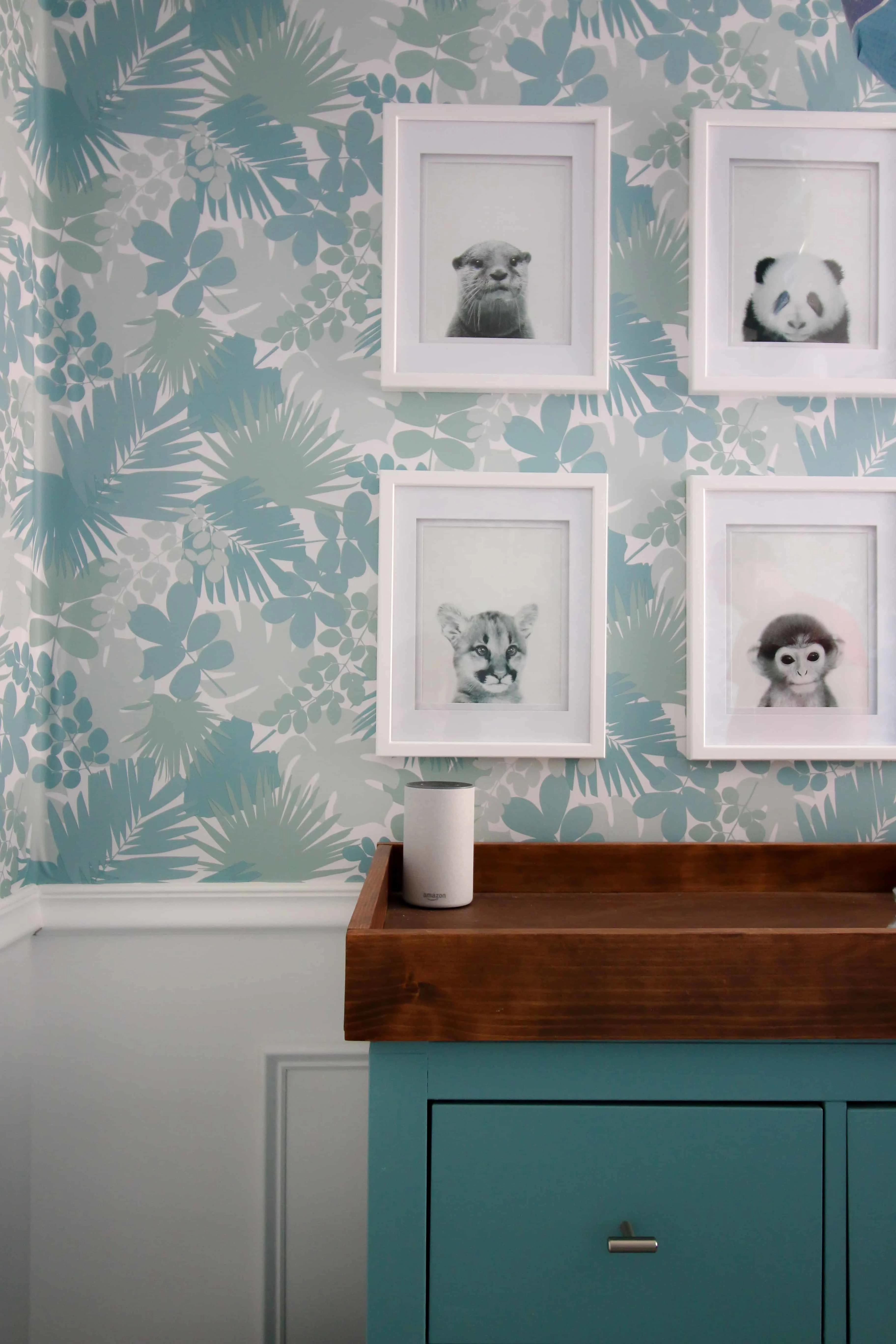 Amazon Echo
Our smart home nursery is based upon the Amazon Echo's operating system. Alexa is the voice command that runs everything. I love an Echo because they are inexpensive and work on the Amazon Prime framework that I already use and pay for.
Another great thing about the Echo is that you can ask Alexa to "drop in" from another Echo device in your home. We have another Echo downstairs. I can use that one to drop in on the audio of the baby's nursery. I can also use the upstairs Echo to drop in downstairs if he is asleep in his swing and I am upstairs for example folding laundry. I can also use it to call Sean if he is downstairs and I'm in the nursery.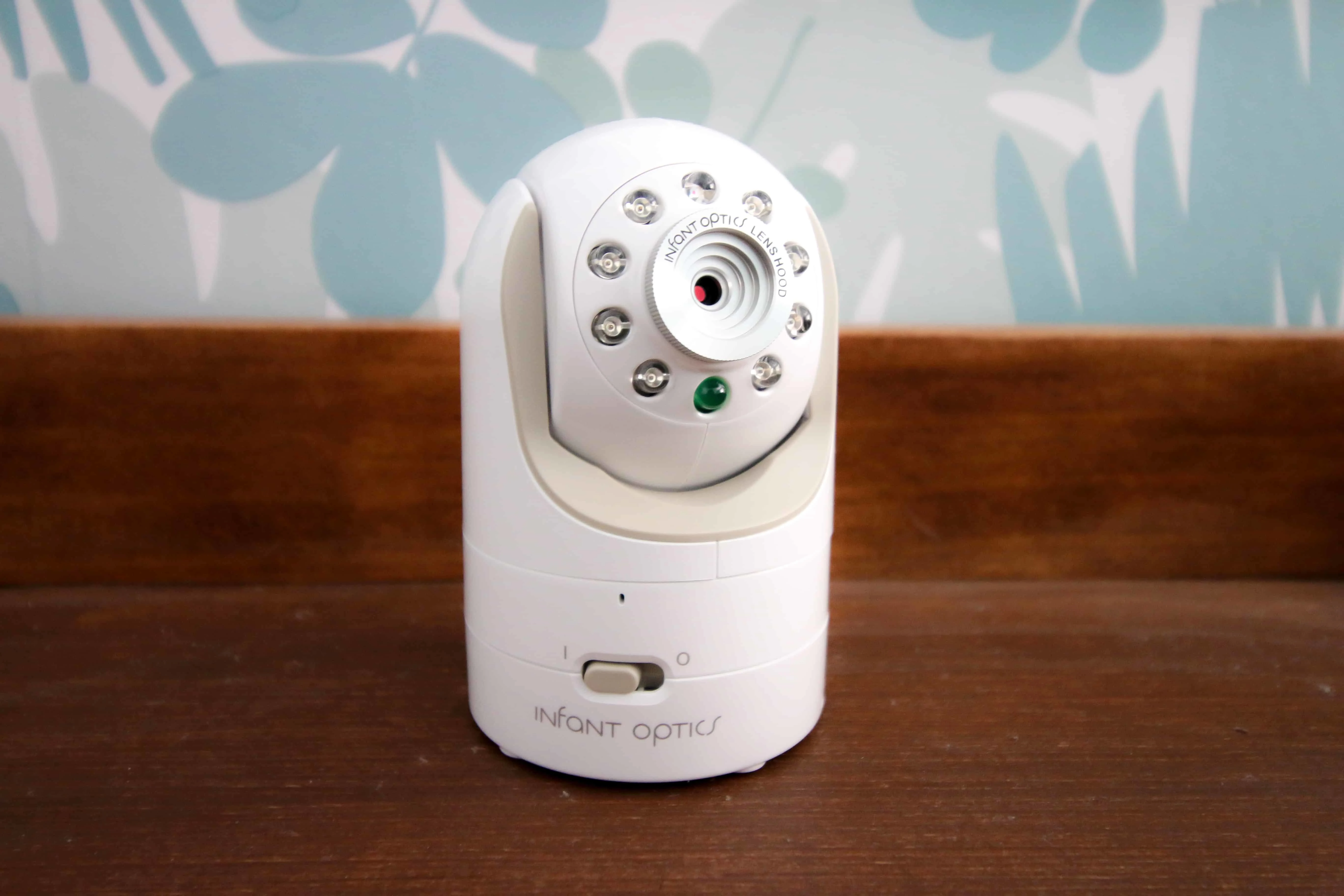 Baby Monitor
We chose a video baby monitor. The one that we selected is by Infant Optics. This is actually not a smart baby monitor. I chose this on purpose out of privacy paranoia with videos of our sleeping baby.
The camera is plug-in and the monitor is battery powered or plug-in. In addition to showing sound and video, the monitor shows the temperature in the baby's nursery. The camera has a great pan-tilt that you can operate remotely with the monitor.
I really recommend this monitor – it has great HD video quality. I have zero complaints with it.
Nest Temperature Sensor
We also have a Nest temperature sensor in the nursery. This works with our existing Nest thermometer system.
The temperature sensor tells our Nest the temperature in the nursery (since the thermostat is downstairs). This allows us to adjust the HVAC to make the nursery more comfortable. We did a whole review on the Nest temperature sensors here.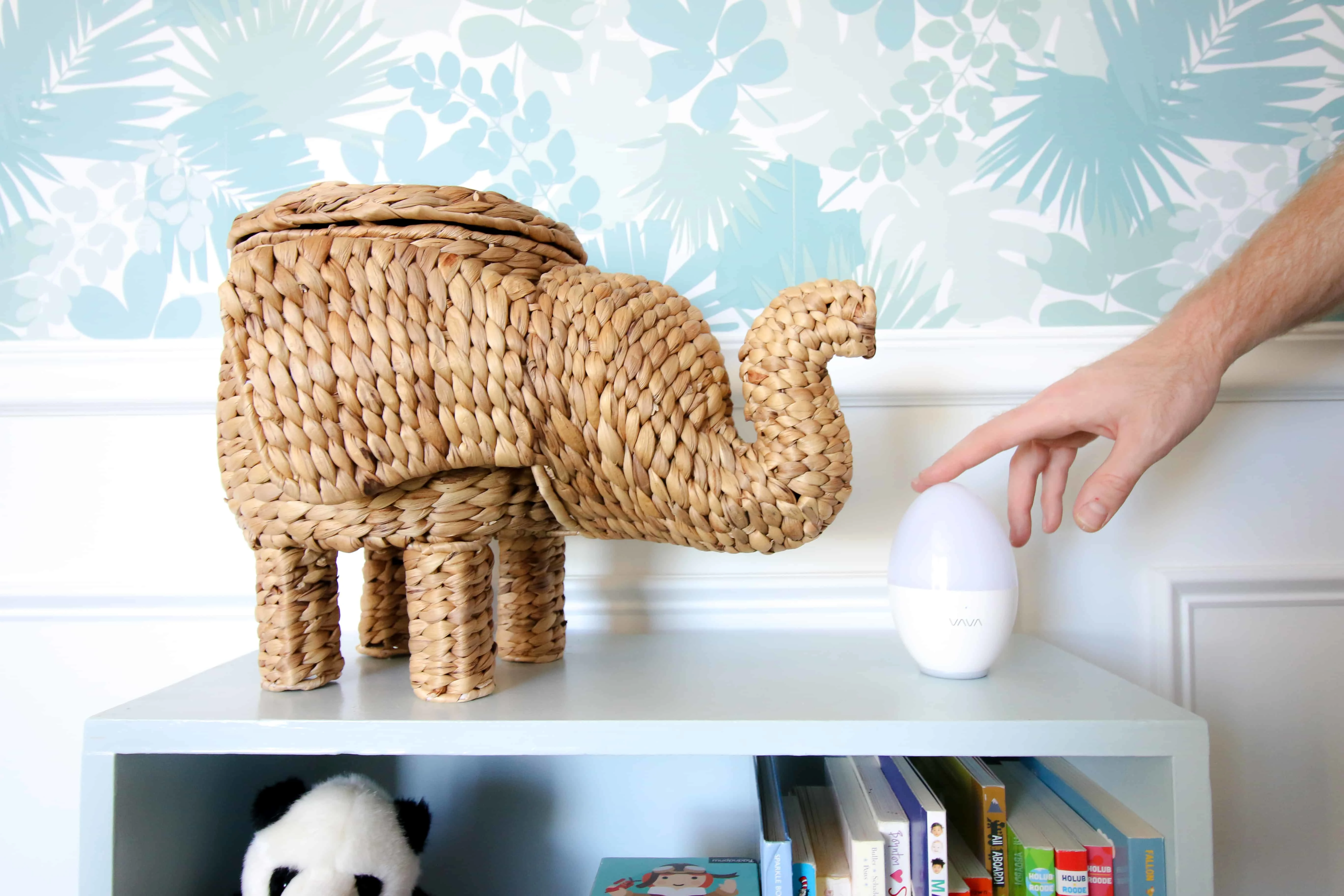 Night Light
My original plan was to have a nightlight plugged into a smart plug, but we ended up receiving and loving this VAVA nightlight.
To activate the nightlight, you just touch it. Double tapping, tapping and holding, and touching different spots can change the color and brightness. I am obsessed with how simple yet convenient this night light is! It plugs in to charge and can last a really long time just on battery power!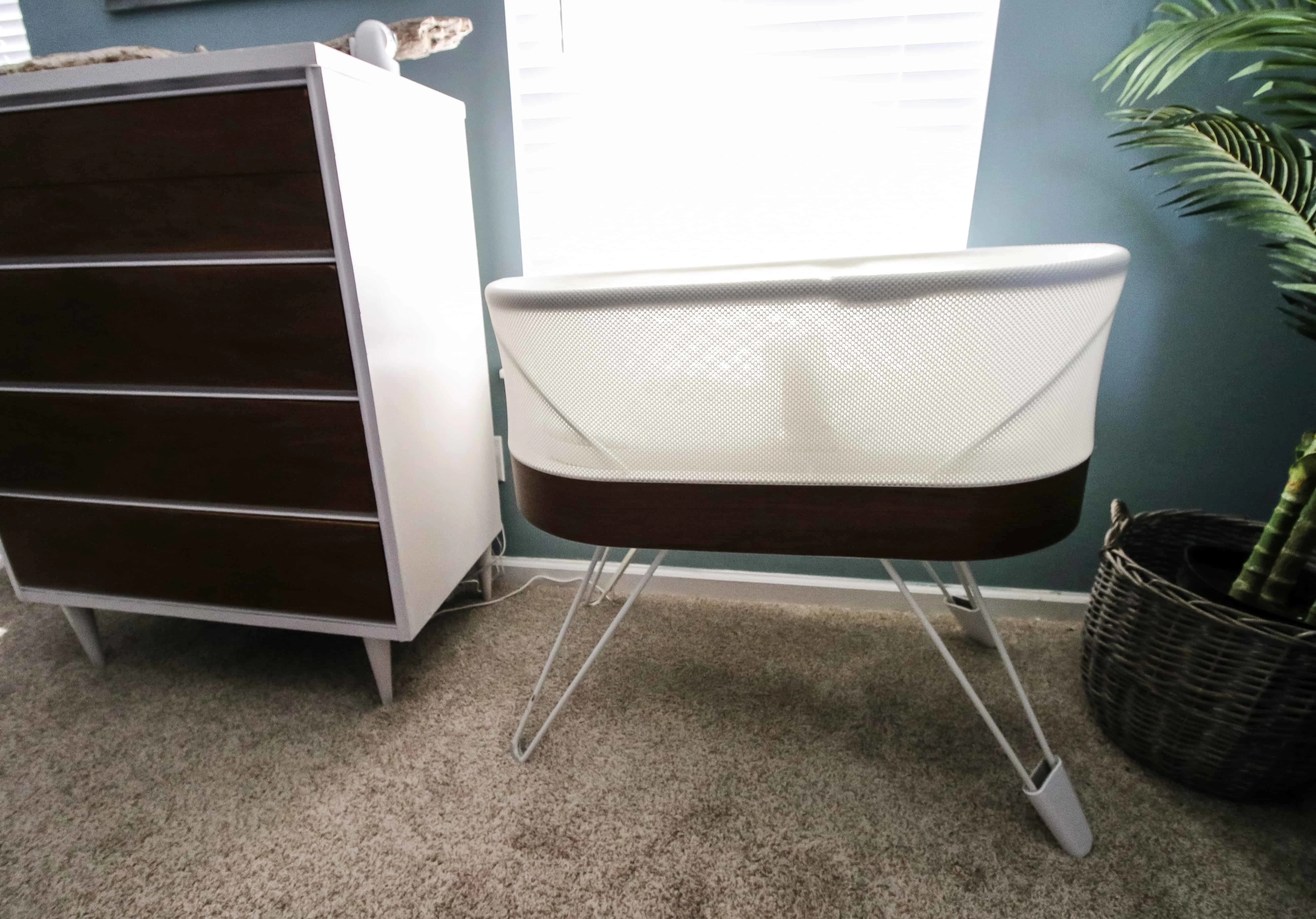 Snoo
I would be amiss if I didn't also mention that we have a Snoo for our baby. If you don't know, the Snoo is a smart cradle that uses white noise and vibration to lull your baby back to sleep based on their activity.
Have no fear, we bought the Snoo second hand on Facebook marketplace. I recommend setting up an alert in any city you have access to as soon as you find out you are pregnant if you are interested in snagging one for a deal!
It's actually in our bedroom and not the nursery. He will sleep with us until he outgrows the Snoo and then he will go in his crib.
We plan to do a full Snoo review soon!
If you are looking for more smart nursery ideas, I suggest this Reddit board!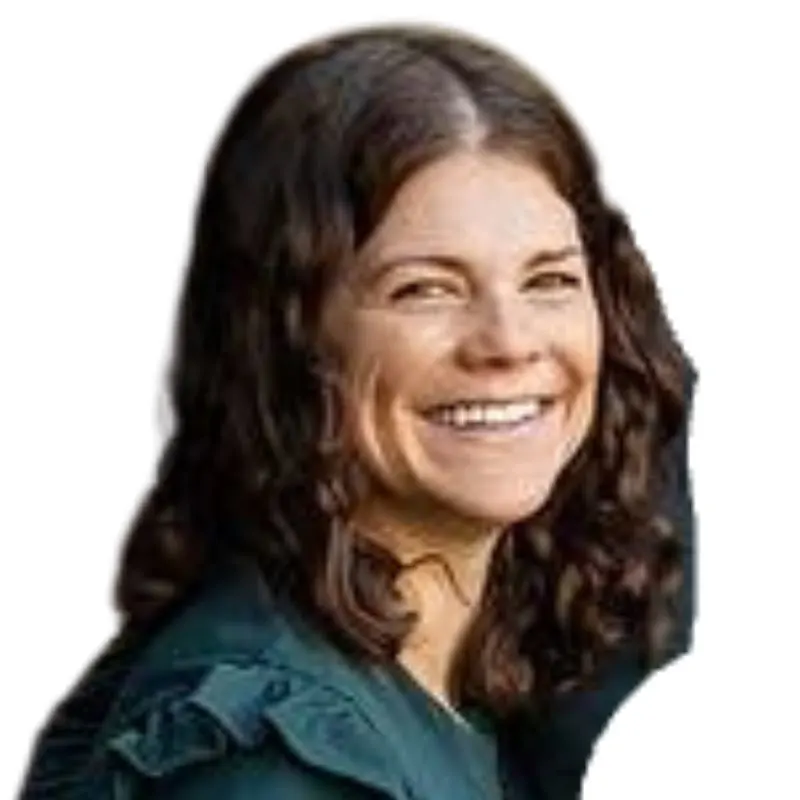 Hello, I'm Morgan, half of the creative force behind CharlestonCrafted.com! With a passion for DIY that dates back to 2012, I've transformed three homes and now I'm dedicated to helping others craft their dream spaces. Let's turn your house into a home together!