On Monday, we shared with you our new custom entryway system. This made our storage much more efficient, but a big part of that was these two simple closet storage bins we built.
We opted to build two custom types of simple wooden bins that suited two purposes- upper storage and lower storage. Here's how we did them.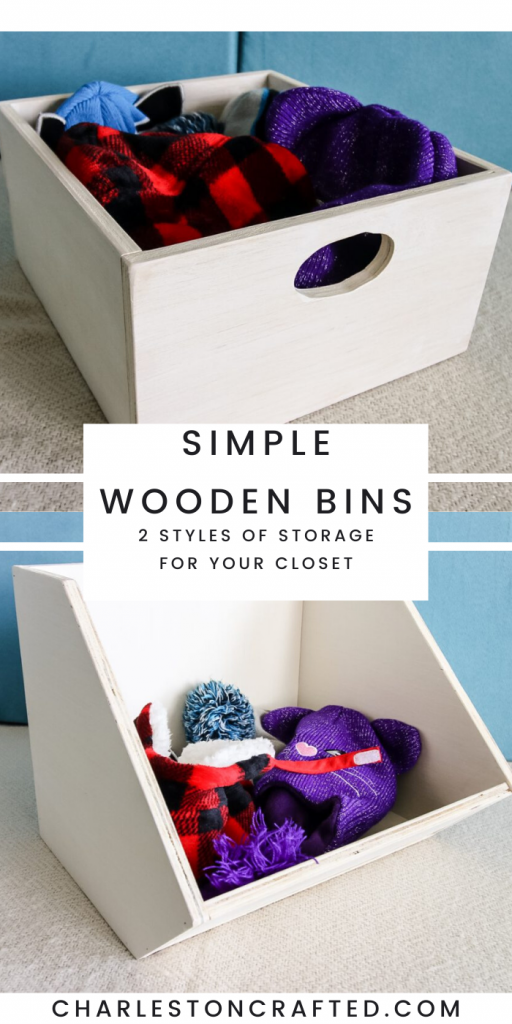 You could also build simple crates to put in your closet for easy access! Click here for the FREE simple plans!
Upper Storage Bins
The best way to do bins for storage up high is a simple box with a handle. This way, you can pull the bin down from the shelf, get out what you need, and put it back.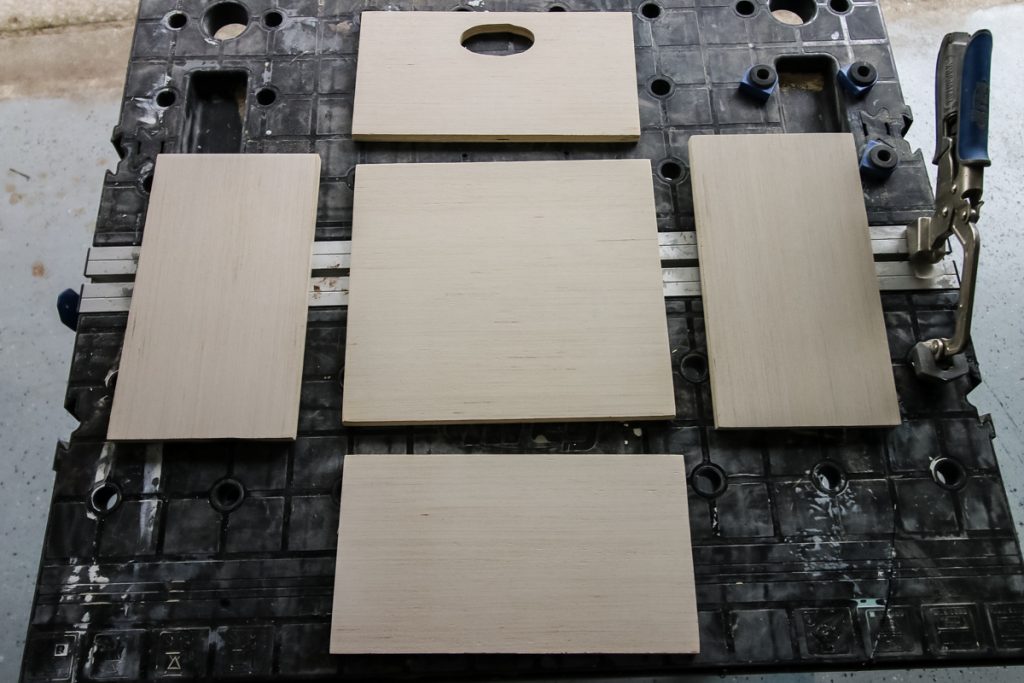 For these each of these bins, you need four pieces 6″x11″ and one piece 10″x11″. One of the sides will have a small handle hole cut out, using a jigsaw or scroll saw.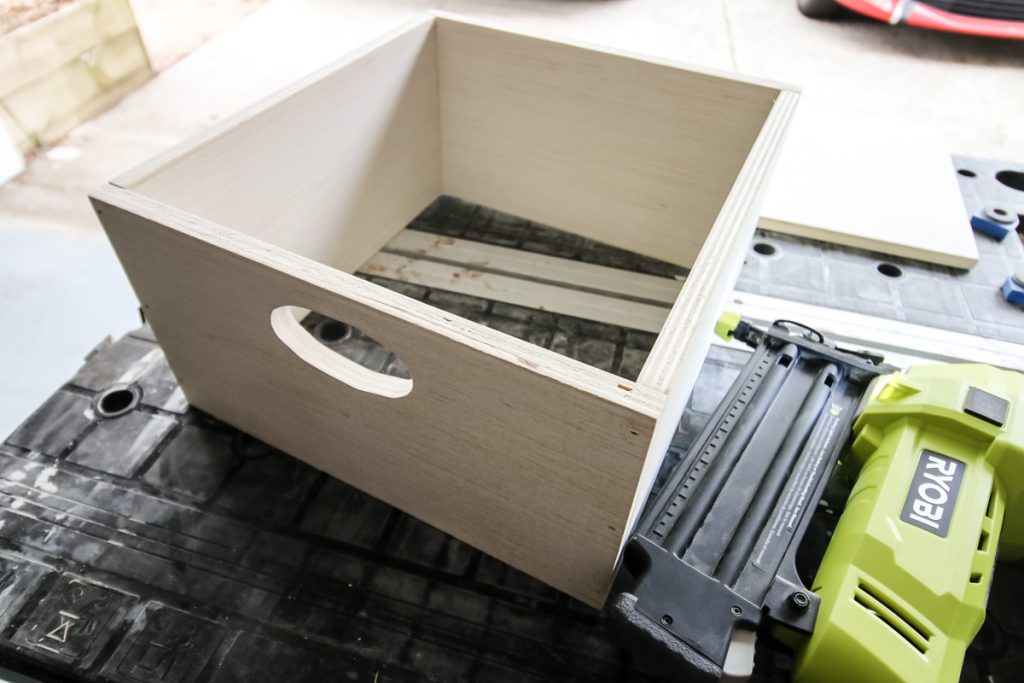 To build the upper storage bins, nail together two side pieces flush with the inner edges of two other pieces, with the hole on the front side.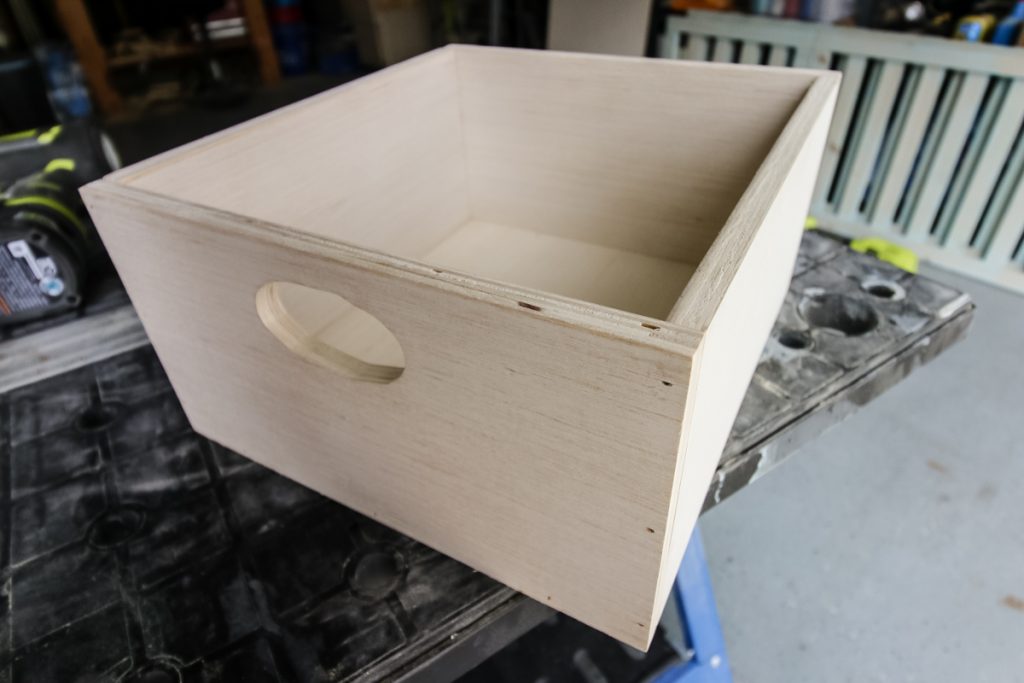 Then, nail in the base from all four sides.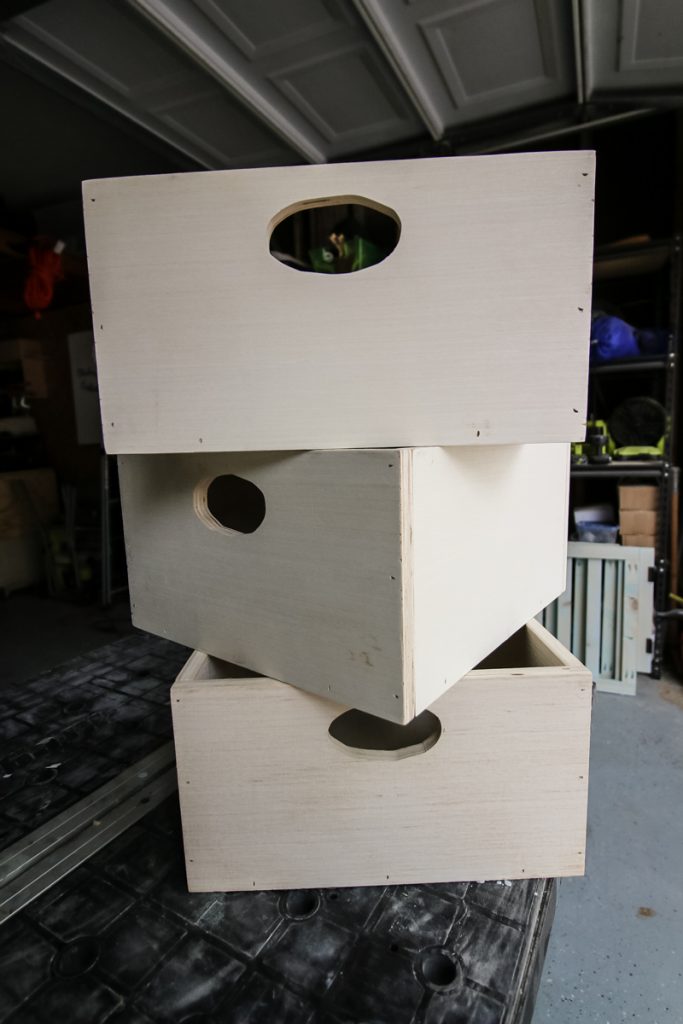 Fill nail holes and stain as appropriate for your space.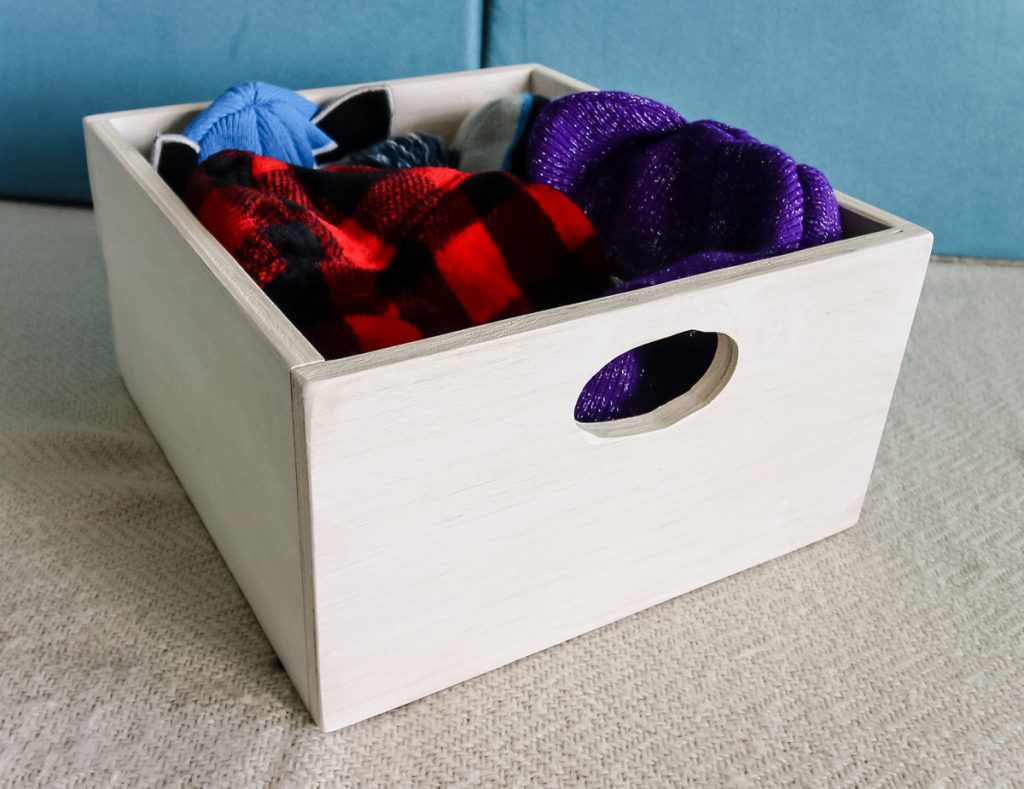 Lower Storage Bins
For lower storage bins, it's best to go with something that is easily accessible and doesn't need to move.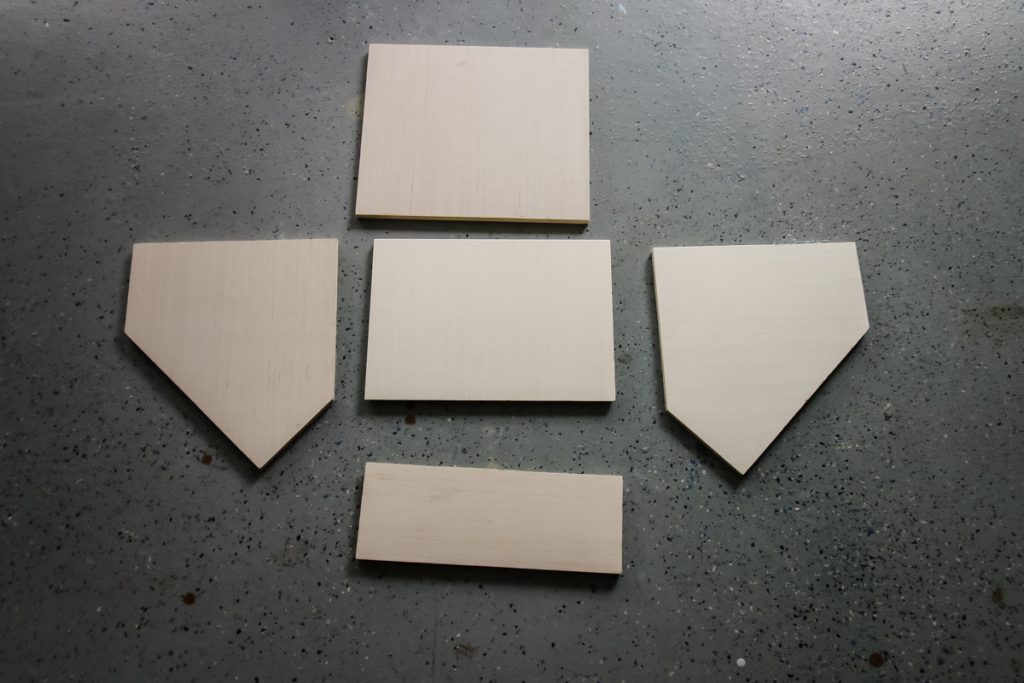 To make these, we cut five pieces of wood:
Back- 11″x13″
Bottom- 9″x13″
Front- 4″x13″
(2) Sides- 11″ (back) x 10″ (bottom) x 4″ (lower angle) x 10.5″ (top angle)
For these lower storage bins, we nailed the two long edges of the sides to the back.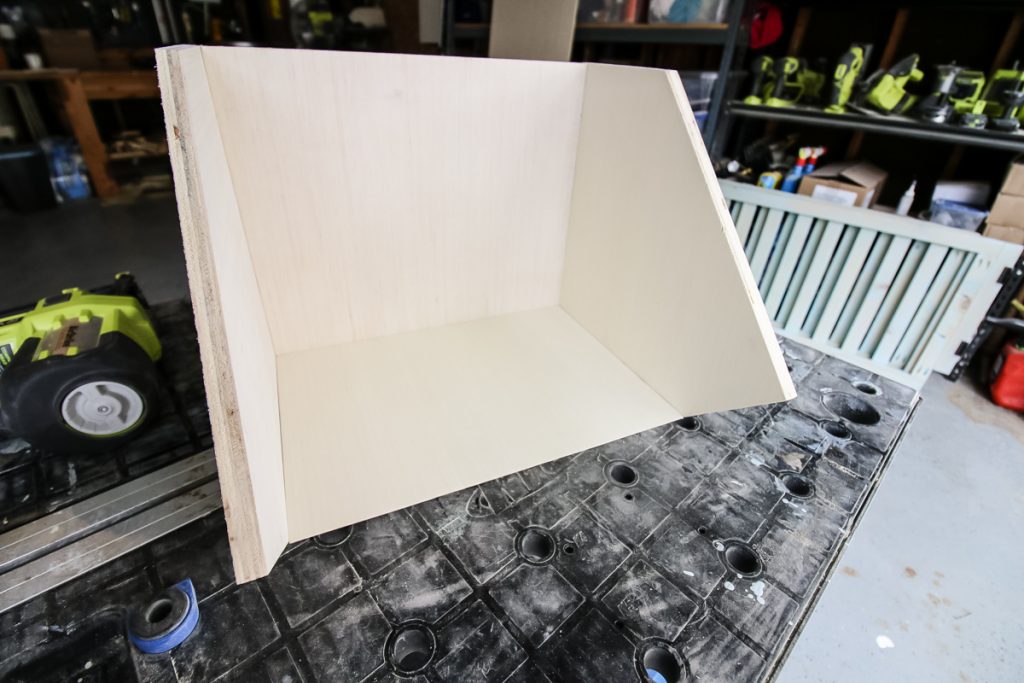 Then, we added the bottom piece flush along the inside.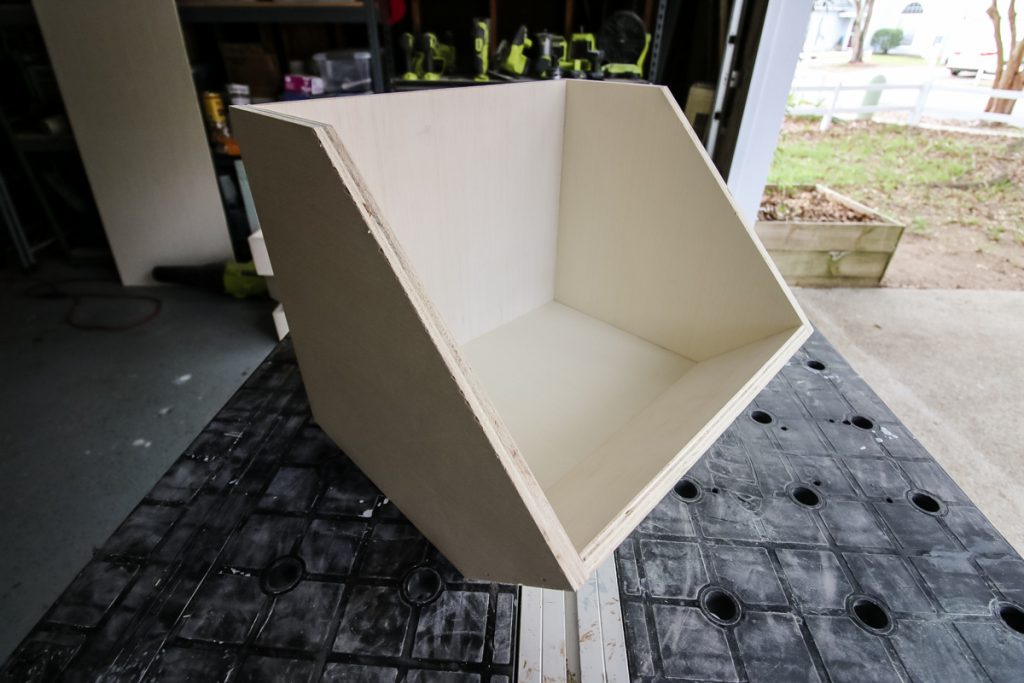 Finally, we added the slanted front board.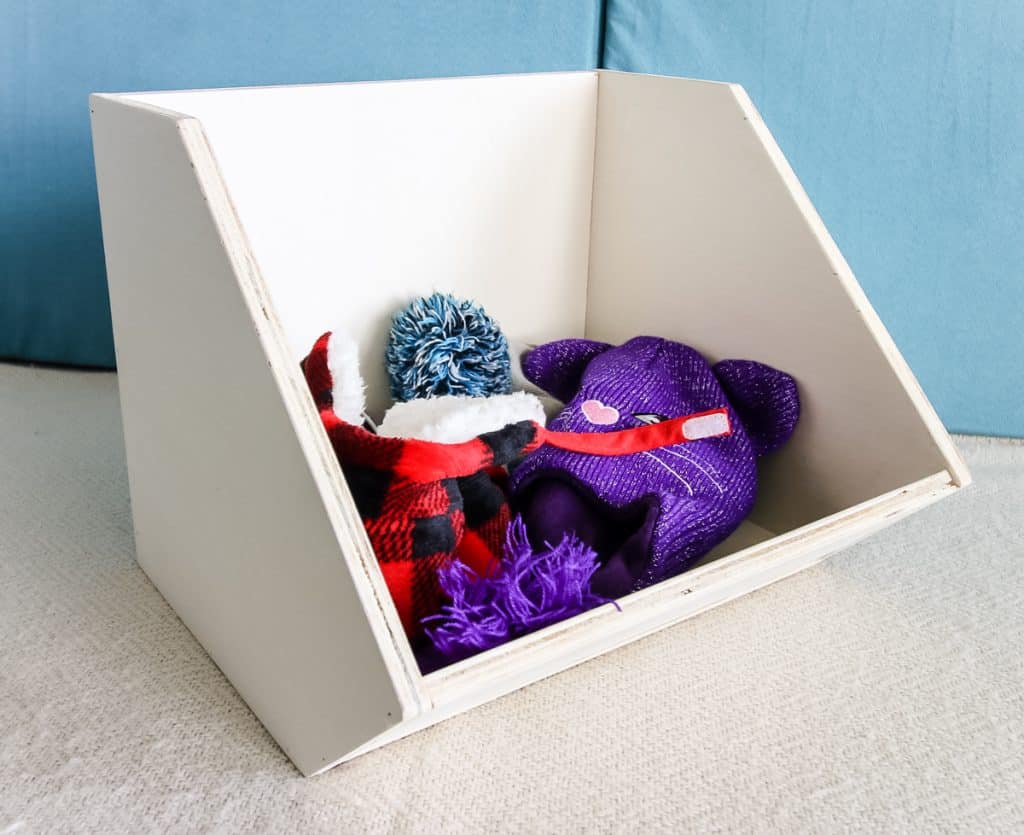 These are perfect because our toddler can now go get his own shoes, jacket and backpack from his bins because they are easily accessible for him!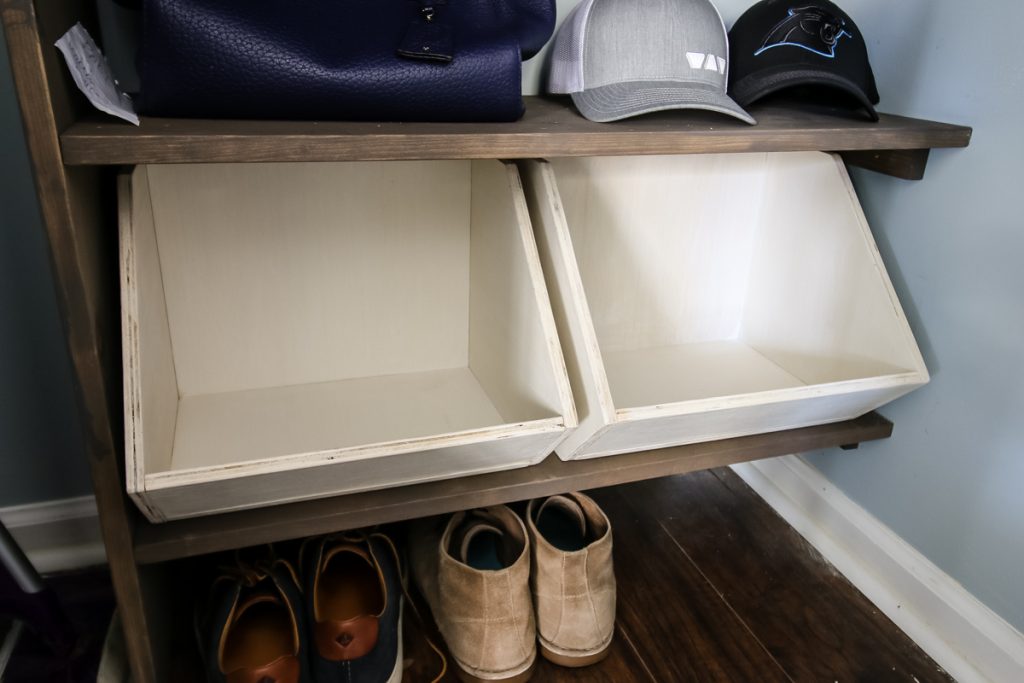 These could also be made as stack-able bins for toy storage in your kids' room or playroom!
We love how these simple wooden bins turned out. The two different styles of bins are great for upper and lower storage. It really is amazing how much more functional a space can be with a little ingenuity!
Facebook | Instagram | Pinterest | Twitter | YouTube