We were so lucky to have an amazing shower thrown for us this past weekend. My mom & grandmother teamed up to throw a really great party in my home town. We had over 50 people attend and it was truly just amazing to be surrounded by so many people who care about us. It made me all the more excited for the wedding!
We got a sneak peek of some of those things people always say about your wedding. For example, neither Sean and I nor my mom really got to eat! We were so busy walking around and talking to people and greeting them that we sort of missed all of the food. Secondly, there was never enough time to talk to everyone. There were so many people that we rarely get to see, I could have spent two hours talking to each of them! It was so hard to mix and mingle appropriately. Finally, the day just flew by. It was only a two hour party, but it felt so fast to me. We are going to work on plans for each of these things (especially the eating part!) to try and address them for our actual reception.
Now, back to the shower. The whole thing was sort of themed around these invitations that my mom's friend Torry at Graceful Correspondence created. They were all my mom's and her doing, but they tried to take into account my love of all things pink & nautical.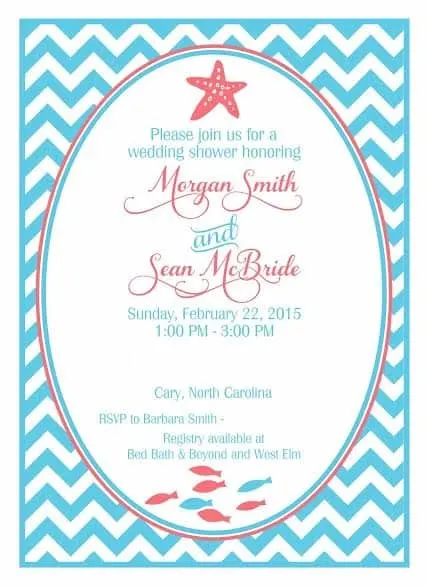 My sister joked that the colors looked like a baby shower and proceeded to stick out her stomach and rub her belly for the first half of the party. It was kind of hilarious.
My mom carried the theme out in the colors of the decor. She picked up some cute pink faux florals and little things at Michaels on the after Valentine's day sale. It's a great time to be shopping for wedding things!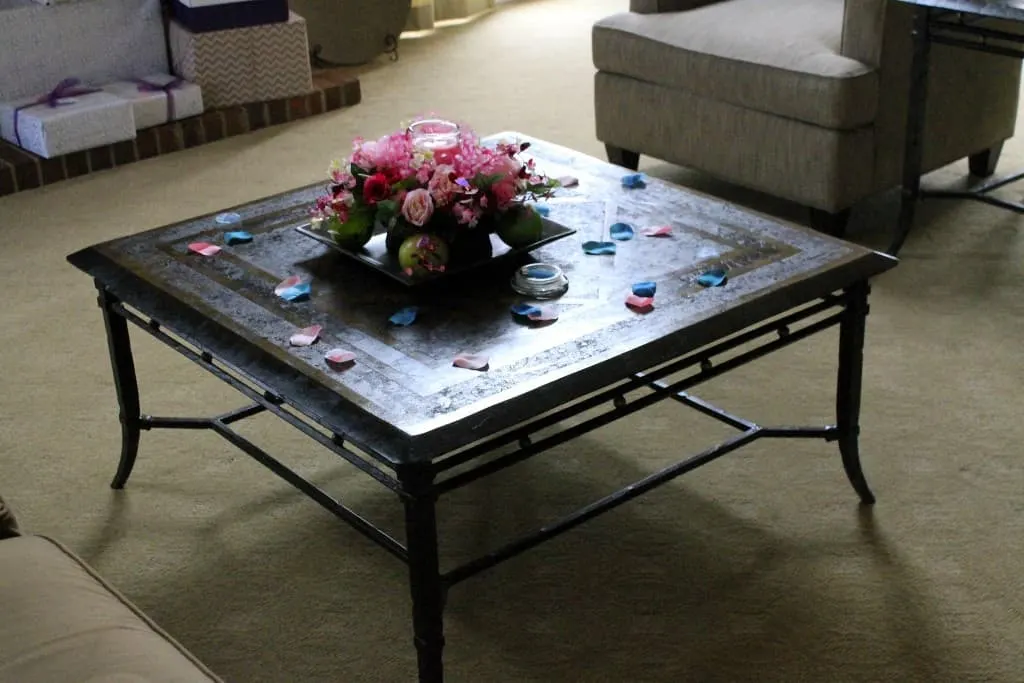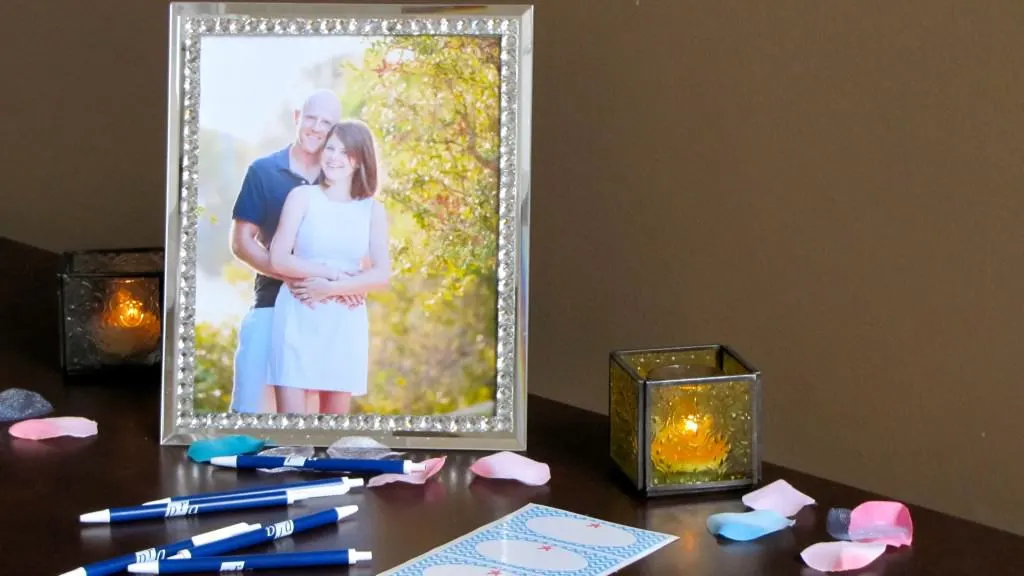 We had tons of food. My mom made crock pot meat balls, finger sandwiches, a veggie tray, a pickle tray, a cheese tray, a cheese ball, and an elaborate punch. She also purchased a Chick-fil-A tray and a shrimp cocktail tray. I thought that we had way too much food but it all got eaten!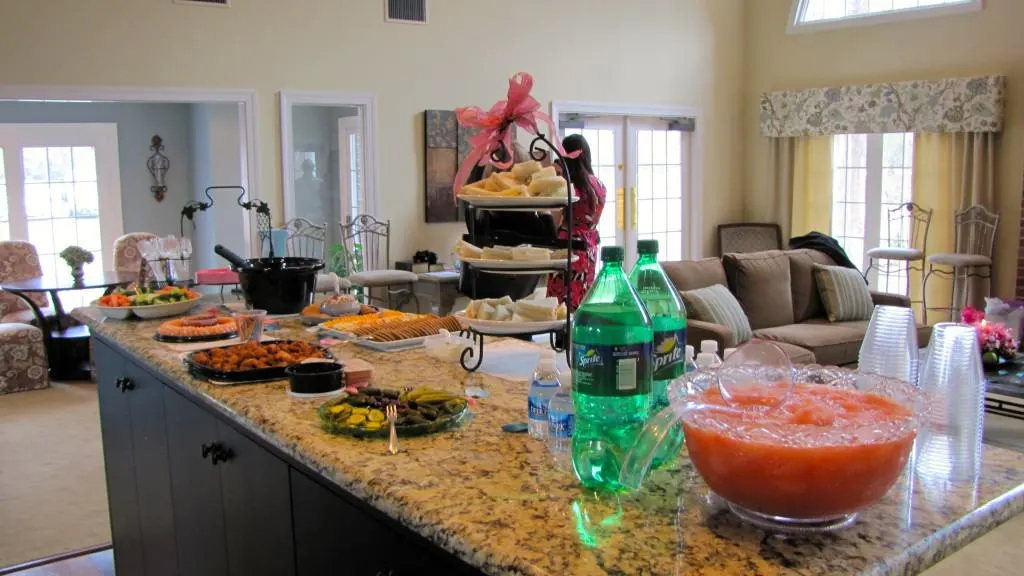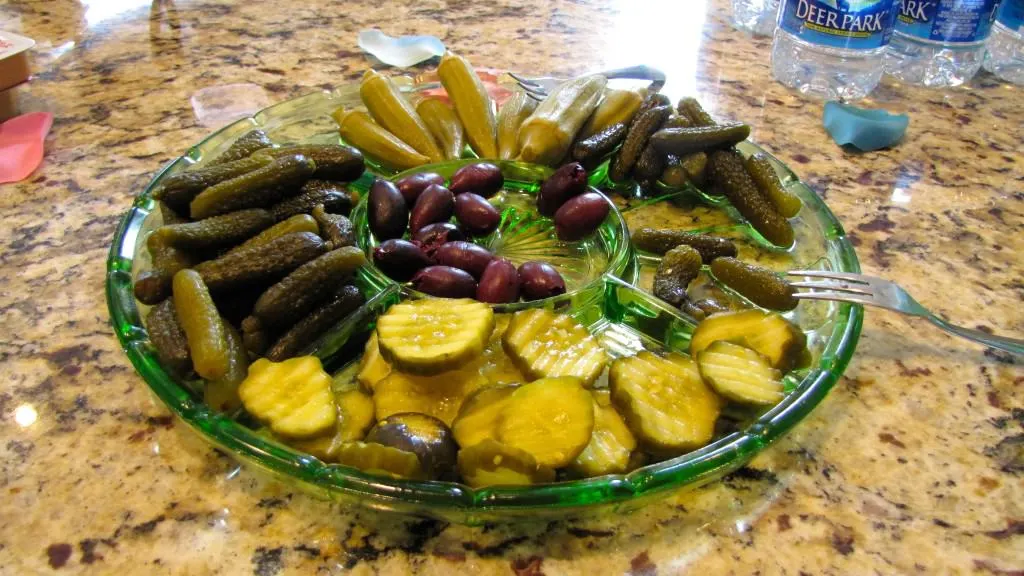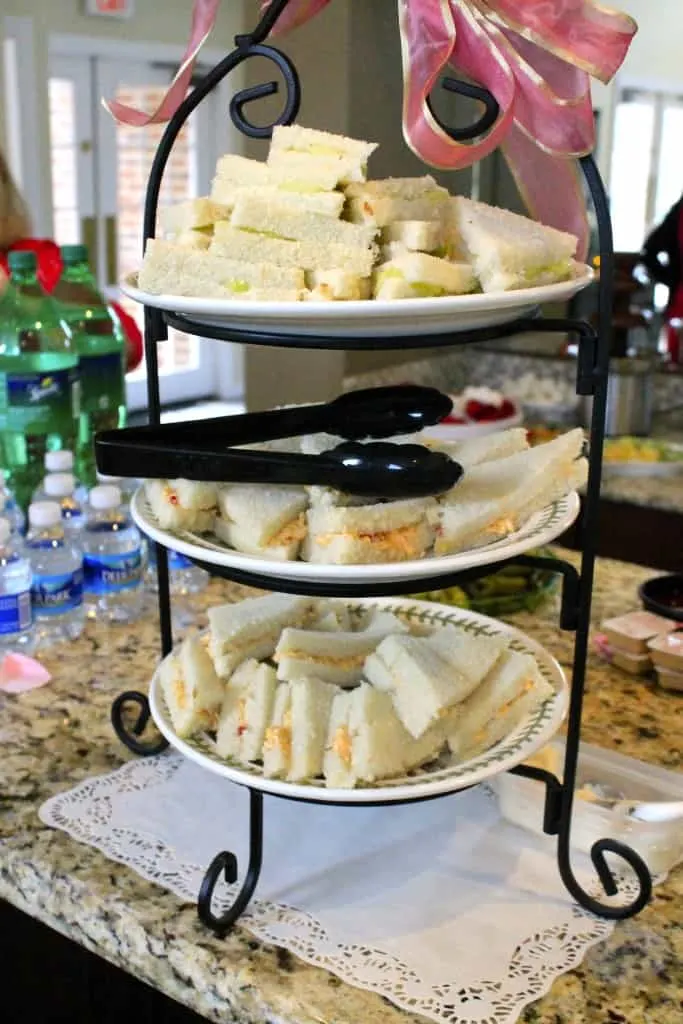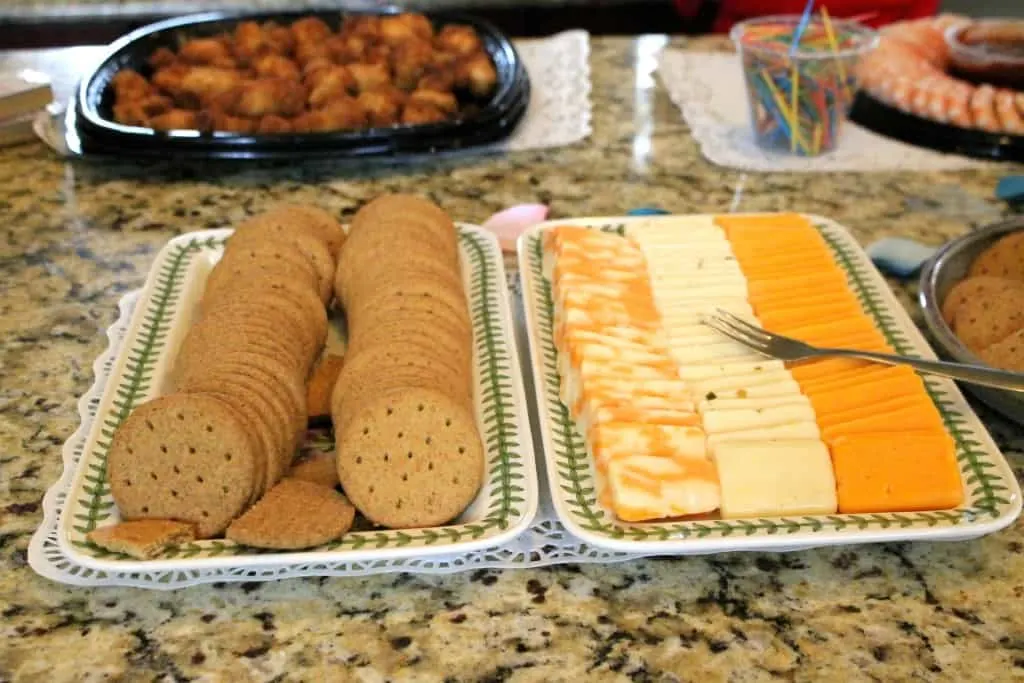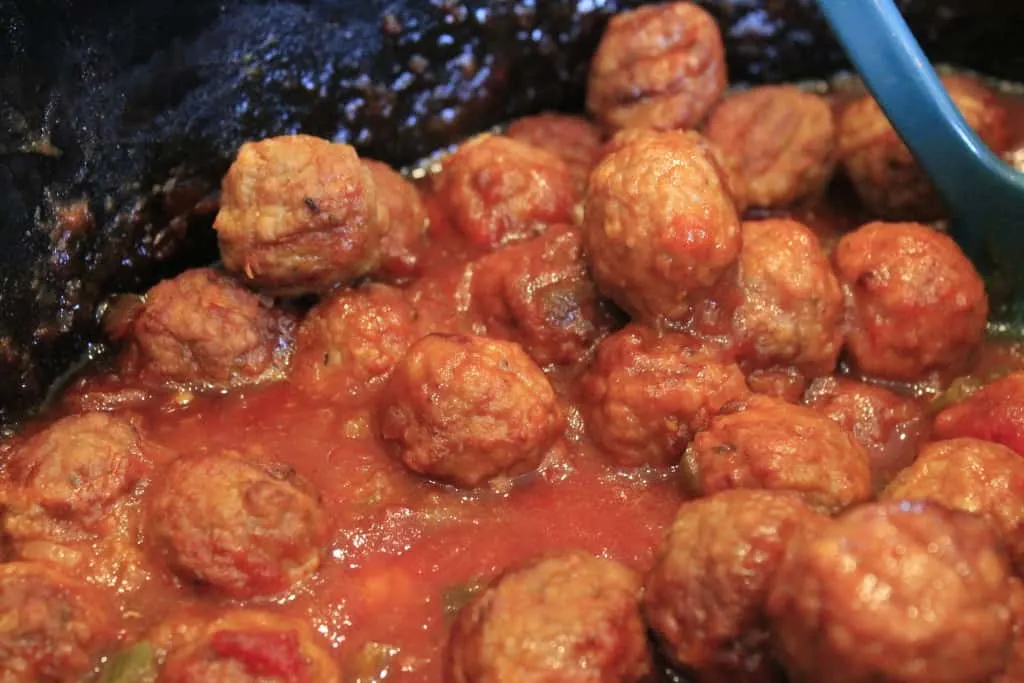 My grandmama brought several dozen cupcakes from Cupcake Dream in Wilson, North Carolina. They were half carrot cake (Sean's favorite) and half vanilla (my favorite). She told me they would match the invitations but I had no idea that they would be decorated with the same little fish and starfish in the same colors!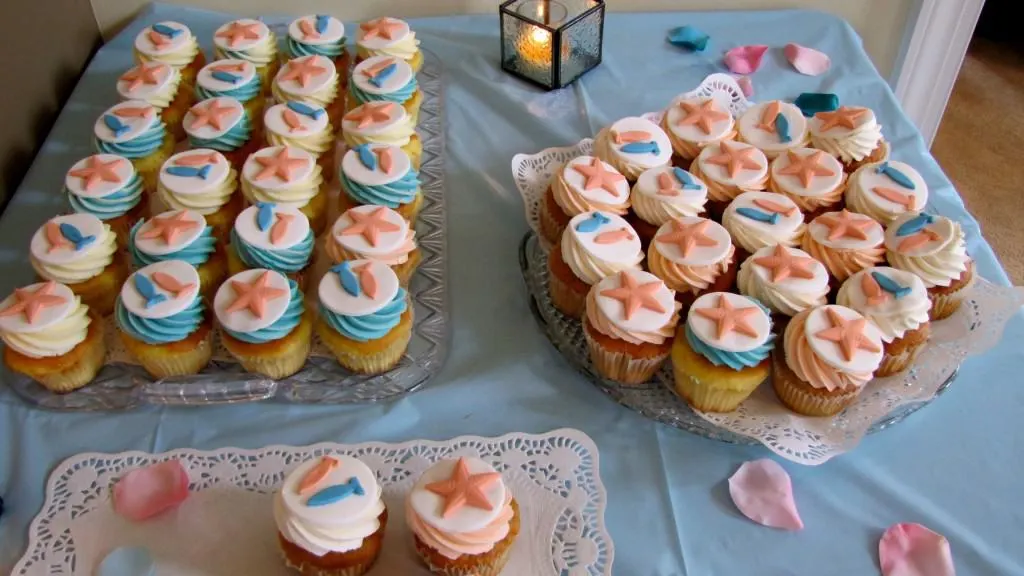 The highlight was definitely the chocolate fountain. Does anyone else's mom own a chocolate fountain? I think it's wacky but it is always a big hit. We had strawberries, banana, marshmallows, pretzels, angel food cake, and dried fruit to dip into the hot chocolate. My dad is the expert at chocolate fountain set up and it went without a hitch.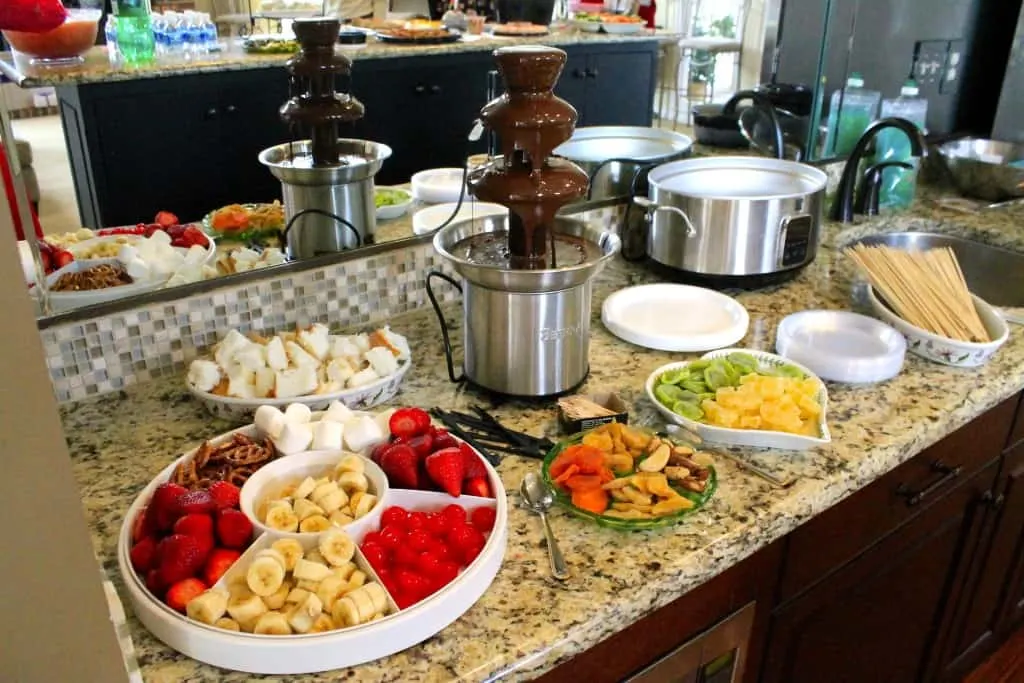 I told my mom that I didn't want too many games, so she only had two scheduled activities. On a side table, she had a fishbowl and notecards for people to write marital advice. She stuck them all in a small photo album and gave them to us after the party. Some are sweet and some are hilarious.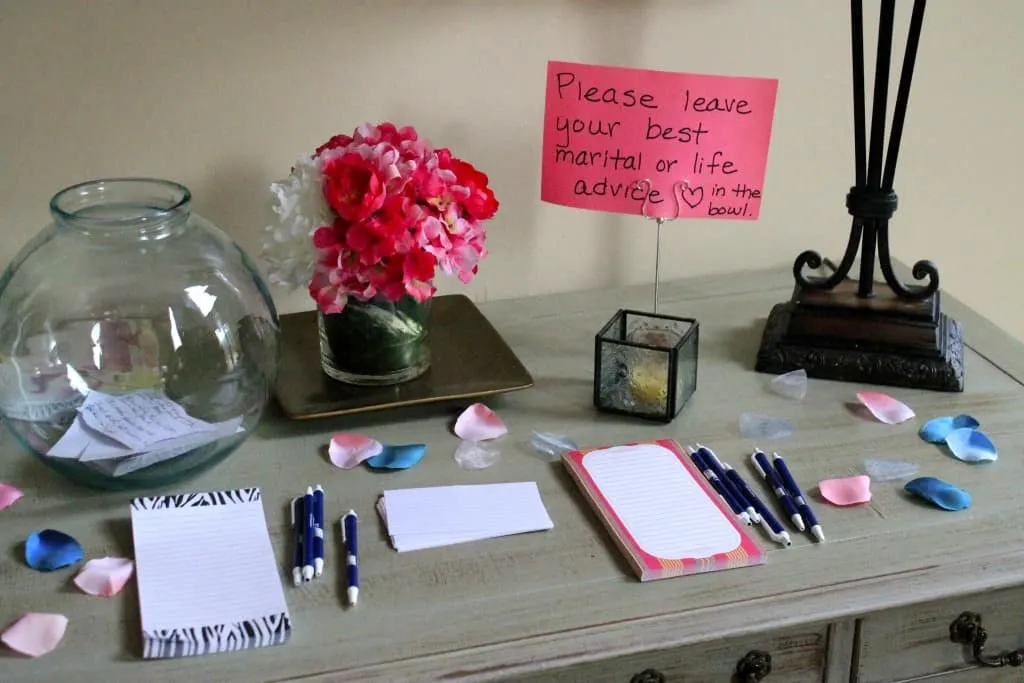 She also had a game of Bride & Groom trivia. There were 10 fairly easy questions, but no one got them all right! It was very entertaining. The top 10 scorers won scratch off lottery tickets.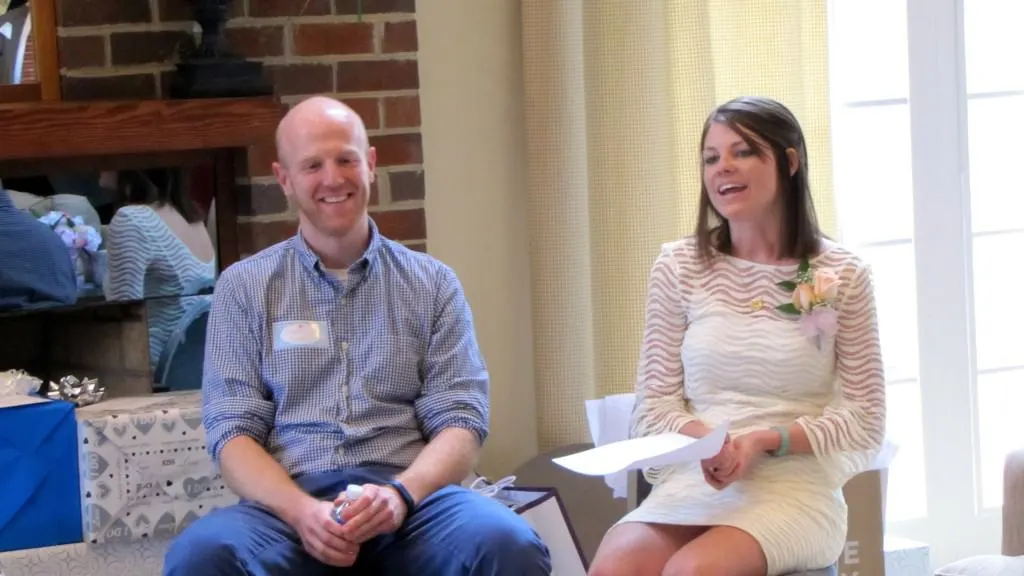 Finally, we opened gifts. We are so blessed to have such generous friends and family. We got more things than could fit in our car and had to leave many boxes in my bedroom at my parent's house to bring back to Charleston next time.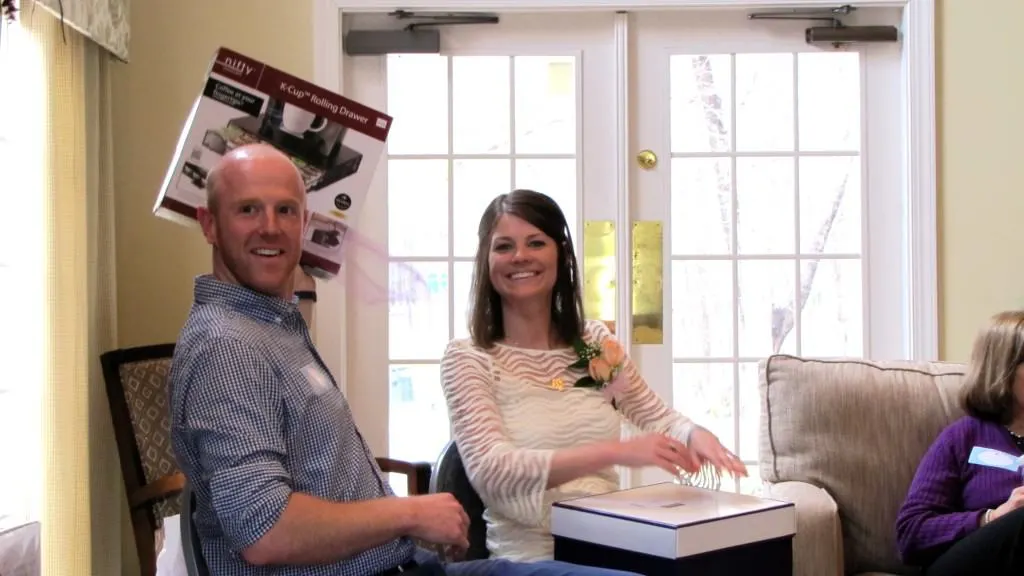 We are so thankful for this shower. We appreciate all of the gifts, but more than that, we appreciate each of the guests that attended. Friends, family, neighbors, it was amazing to see the support system that we have in our lives. And so many people who want us to move back to Raleigh!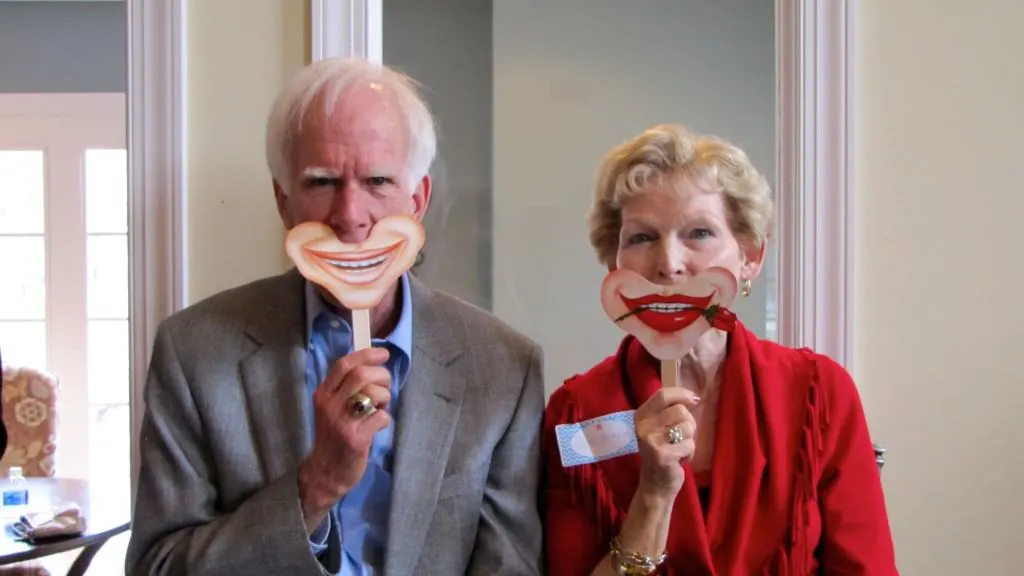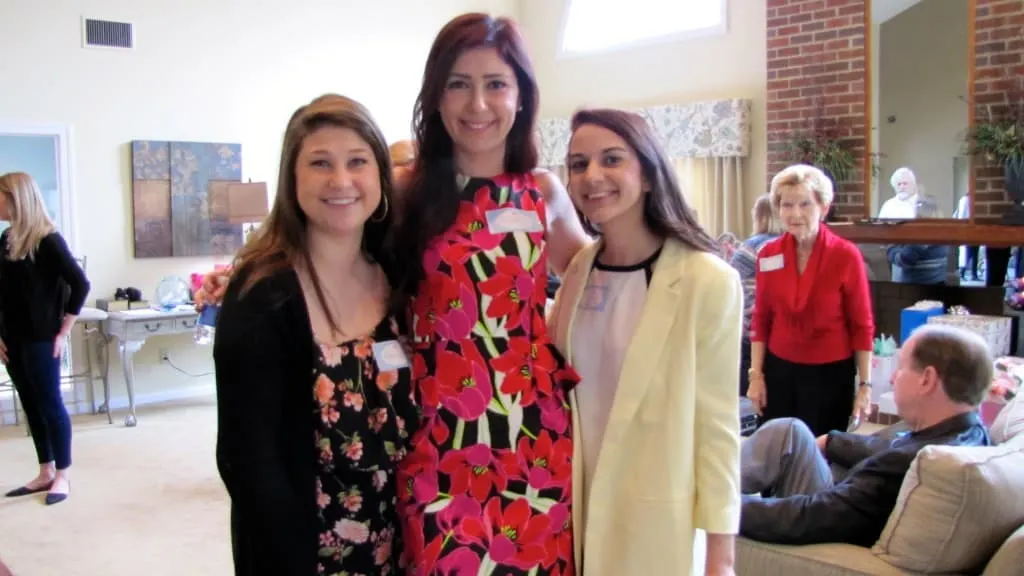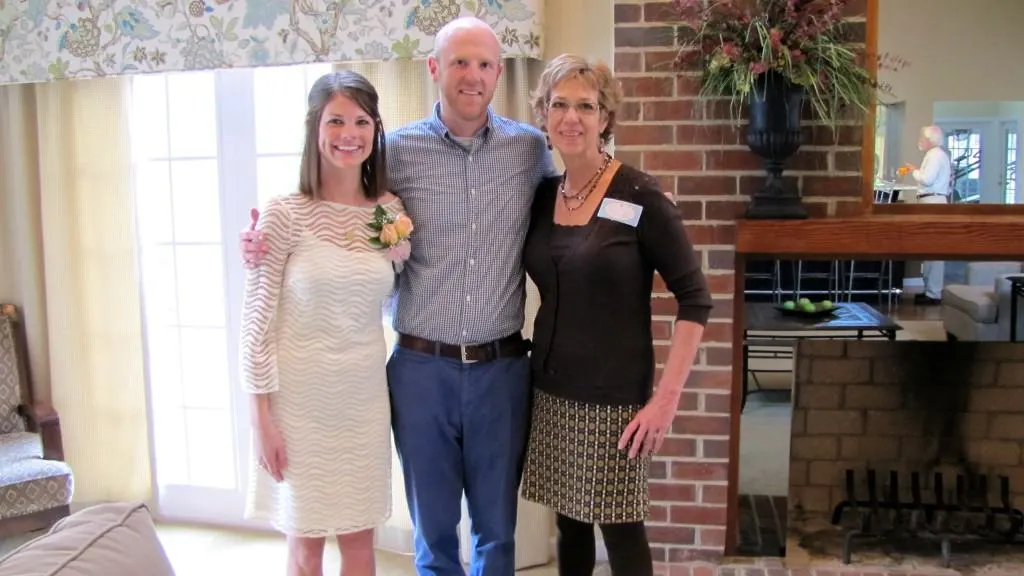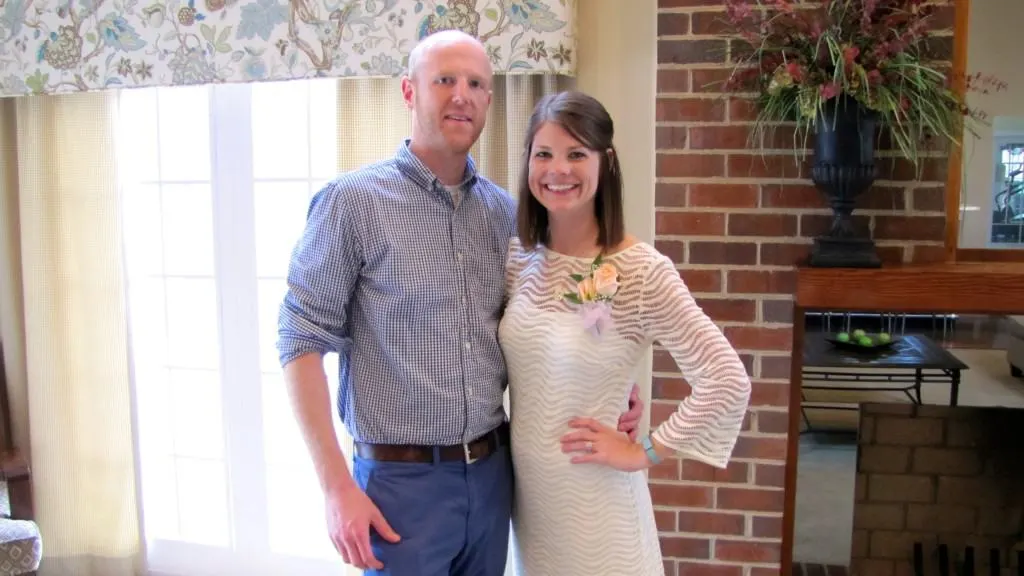 My dress – Lilly Pulitzer
Sean's outfit – shirt – J Crew Factory // chinos – J Crew Factory
Fit Bit Bands – Sean's Navy // my Aqua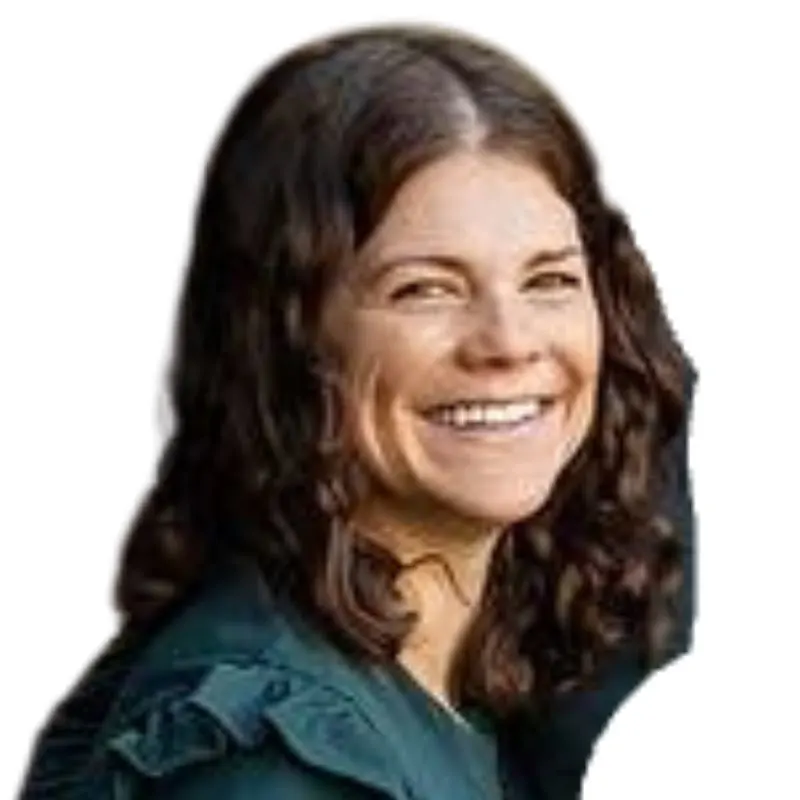 Hello, I'm Morgan, half of the creative force behind CharlestonCrafted.com! With a passion for DIY that dates back to 2012, I've transformed three homes and now I'm dedicated to helping others craft their dream spaces. Let's turn your house into a home together!