Love the paint color Morning Fog by Sherwin Williams? Here is everything that you need to know about it!
Looking for a beautiful gray color for your home? Let's talk about Sherwin Williams' Morning Fog color (SW6255).
Morning fog is a medium toned gray color with crisp, cool undertones. You can see as you go darker on the color strip, you get to a really nice charcoal shade. I think that Morning Fog is a great choice if you want a pure, cool gray paint color.
All images in this post are from the Sherwin Williams color visualizer tool.
What I like about Morning Fog
I love the crisp cleanness of this paint color. I also love that it is not too light. I think that a lot of people feel like they need to pick a light gray color for bright walls or deep gray for a moody feeling.
This mid-toned shade is dark enough to add pigment and interest to your space – no one will confuse it for white!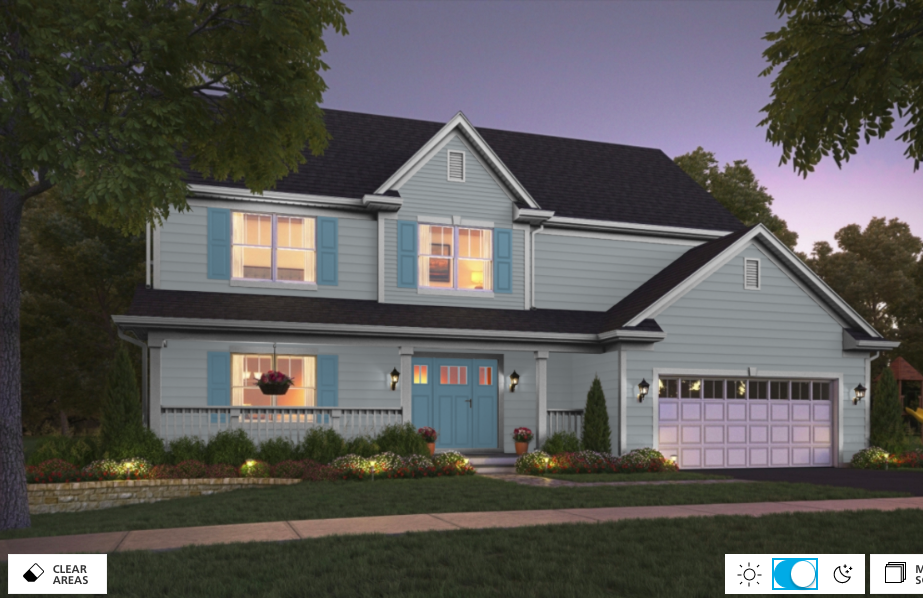 But, it is still light and bright enough to make a room feel airy.
This is a great neutral paint color and one of the best Sherwin Williams gray colors!
Be sure to check out Sherwin Williams Online – a similar color we used downstairs in our home.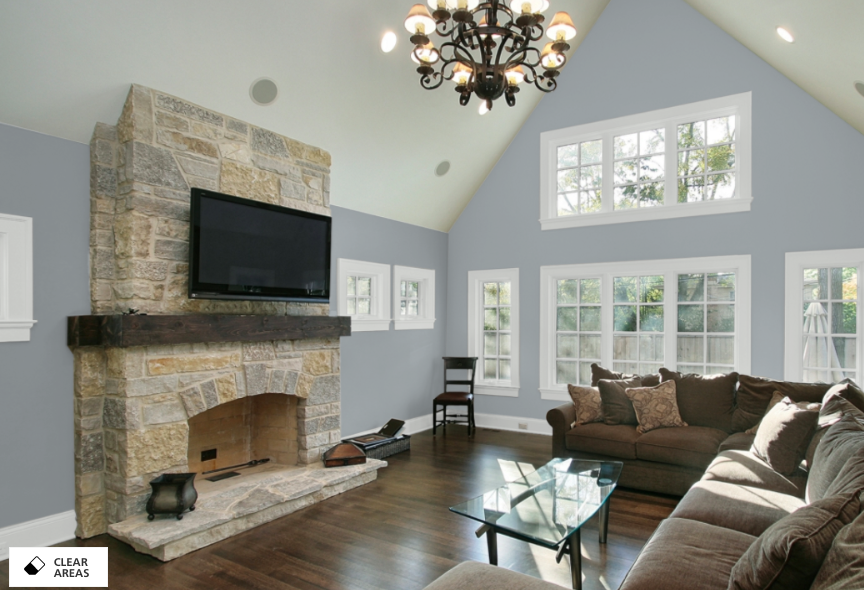 Best Uses for Morning Fog
Here is how I would use Morning Fog:
All of the walls in a large room
A piece of modern or rustic furniture
A wall with intricate molding
Interior doors
A ceiling in a white room
Kitchen cabinets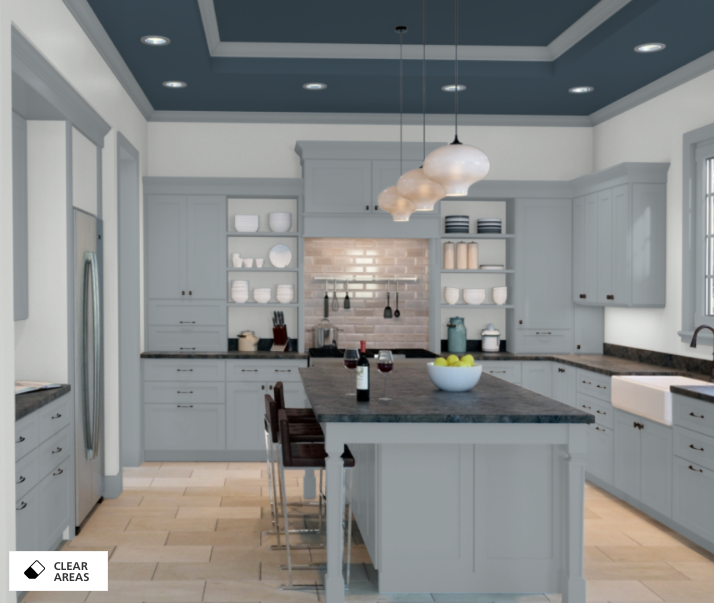 Coordinating Colors for Morning Fog
Sherwin Williams recommends that you pair Morning Fog with creamy white colors. I also think that it can hold its weight with deep navy and charcoal.
Here are my picks for coordinating colors by Sherwin Williams:
Sea Serpent SW7615
Ice Cube SW6252
Smoky Azurite SW9148
Charcoal Blue SW2739
Ready to get started painting? Be sure to check out our tutorial on how to open a paint can without making a mess!
Love this color? Be sure to check out all of my favorite blue gray paint colors!
Would you use Morning Fog paint color in your home?
Facebook | Instagram | Pinterest | Twitter | YouTube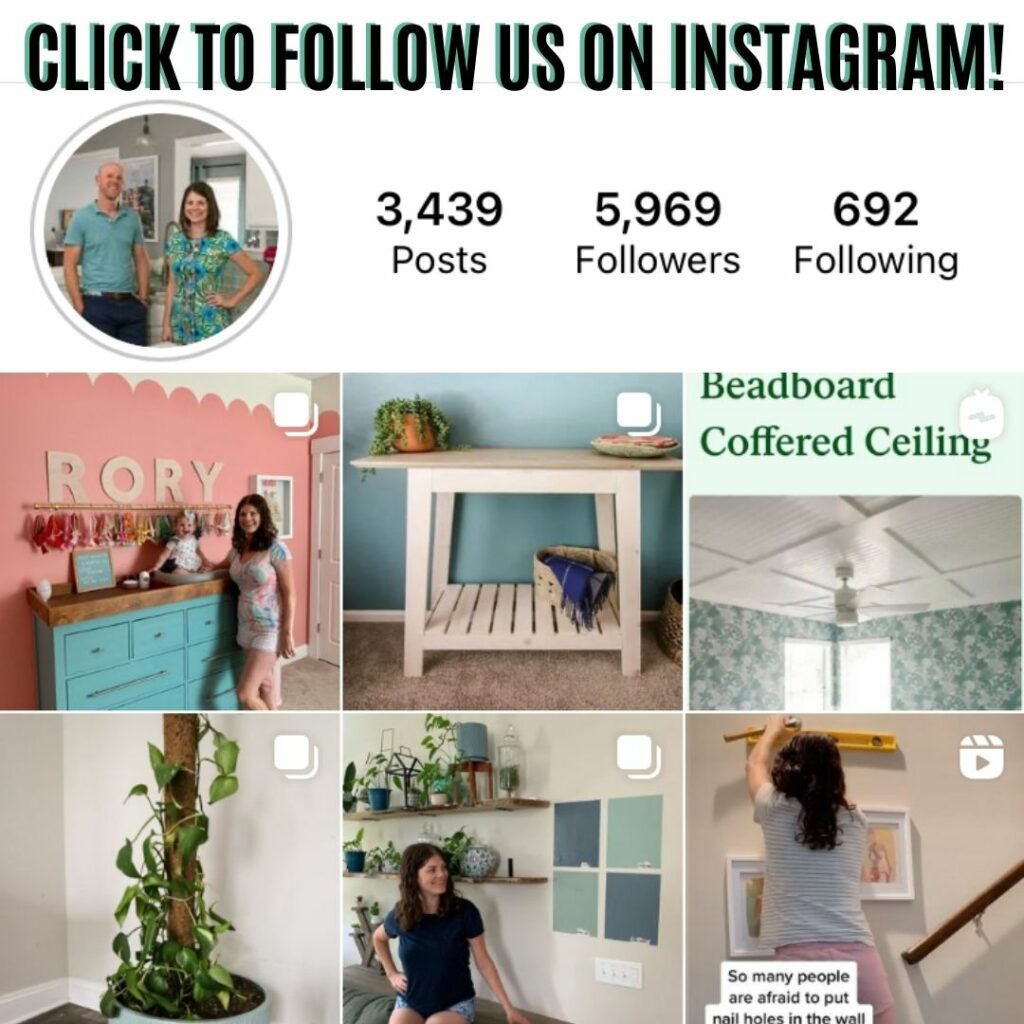 ---
Can we send you our newsletter?
Another great way to keep up with out latest projects is by joining our weekly newsletter! Get alerts of our latest projects and special peeks behind the scenes!
Follow along on Instagram
Join our online community where we share real time behind the scenes looks at our DIY projects and peeks inside our home + family!
---