Hey everybody! It's a new year so we just wanted to take a few minutes today to kind of reintroduce ourselves and what our blog is about. We have grown tremendously in the last year and we know a lot of you are fairly new to our lives, so we want to just give you some insight into ourselves and why we have this blog.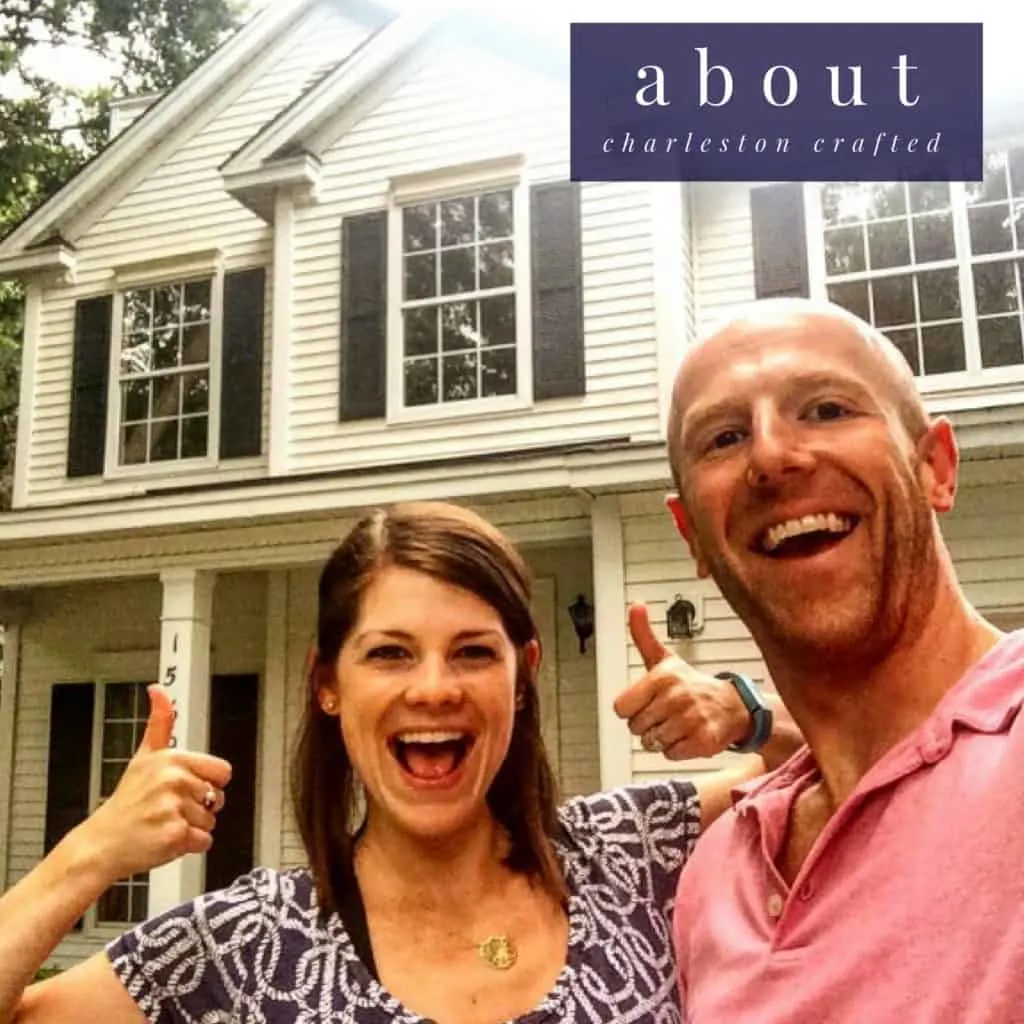 We are Morgan and Sean, and we got married in April 2015 right here in beautiful Charleston, SC. We love our city and can't imagine a more beautiful place to start our family. We were both 20-somethings, but Sean turned 30 last year and no longer falls into that category… In 2016, we bought a beautifully old home on a lake in a peaceful neighborhood. We live here with our dog, CiCi, and cat, Bear. They were more happy than us when we bought the house because that meant a yard for CiCi to run in and a huge screen porch for Bear to supervise the outdoors in. We love this house and have spent the last year and a half turning it into our own. We have done some amazing renovations and built some really cool focal pieces that have wowed our visitors. Last week, we posted about our favorite projects that we did in 2017 and some of the big projects we have planned for 2018, so give those a glance if you haven't so you kind of know what to expect from us.
So why do we do this blog? Our tagline is "crafting our first home into our dream home and empowering you to try DIY." We added the second part of the sentence last year because we really do most of our projects to try to show people that they can do anything they put their minds to. Neither of us has a background in building or design, but we have figured it out as we went. When we started the blog in 2012, we lived in two small apartments and were doing little crafty things. Our skills have advanced over the years and we do pretty much everything ourselves. We really have anyone come do a service for us. We have no formal training, but by reading other blogs, watching videos, talking with friends, and trial and error, we have become really good at crafting our home. The main thing we have learned is that it's really not that hard. We try things and try to perfect them, then share with you the easiest way to do these things. Most of the projects we do are very easily transferable to your own home and we think you can and should try to do them yourselves. You are more capable than you might think and we want to help make sure you realize that.
So thank you so much for going on this ride with us. We hope you will spend some time poking around the blog and searching for projects you might be interested in- there's a good chance we've tried it. Make sure you also follow us on Instagram, Facebook, YouTube and Twitter for behind the scenes looks at what we're doing. If you're new to the blog, welcome. If you've been with us for a while, thanks for sticking with us. We hope to bring you many really good things this year and empower you to try along with us!