This week we are celebrating Halloweek here at Charleston Crafted! Check in every day to see how we are decorating and baking for one of my favorite holidays!
I love Halloween and I love decorating for it! I saw this on pinterest and was inspired to try it on my own take on it! I went to Walmart to gather the supplies I needed:
Lime green tulle – 100 yards
a foam wreath form
two foam balls
One sheet of white craft foam
Too bad Walmart had literally none of these things. After asking three people for help, I was finally able to find (myself) 25 yard rolls of tulle in pink, purple, or blue. I really wanted green but settled for blue.
Then, I couldn't find the foam hoop or balls. Sigh. I settled for a straw wreath and some cute ping pong balls with red eyeballs on it from the Halloween section.
After I came home and looked at it, I decided that I really didn't want to use the straw wreath. So, I made the twenty minute trek to Michaels where they had dozens of foam wreaths in a variety of sizes.
I finally got home and sat down in front of the TV to get this sucker started. I started by cutting the tulle. I ended up making two different lengths- one about 9 inches and one about 12 inches.
I then took a strand and tied it in a simple double knot around the wreath.
I alternated between shorter and longer strands, to give it more depth.
Then, I just tied and tied and tied. I worked on this while watching tv, but it took on and off about two hours. Way longer than I anticipated.
I squished and squished the tulle strands into the wreath. I shoved them as close together as possible.
This is how it looked in the end. I fluffed it up and trimmed any extra-long sticky-outy pieces.
Next was time for accessories. I picked up these eyeballs at the dollar store – spooky! I also cut some triangles out of white foam for scary teeth.
I used hot glue to attach the accessories to the wreath. It turned out totally adorable!
We also taped up some creepy crawlers to make Sean's front door complete! Rawr!
How are you decorating for Halloween?
Facebook | Instagram | Pinterest | Twitter | YouTube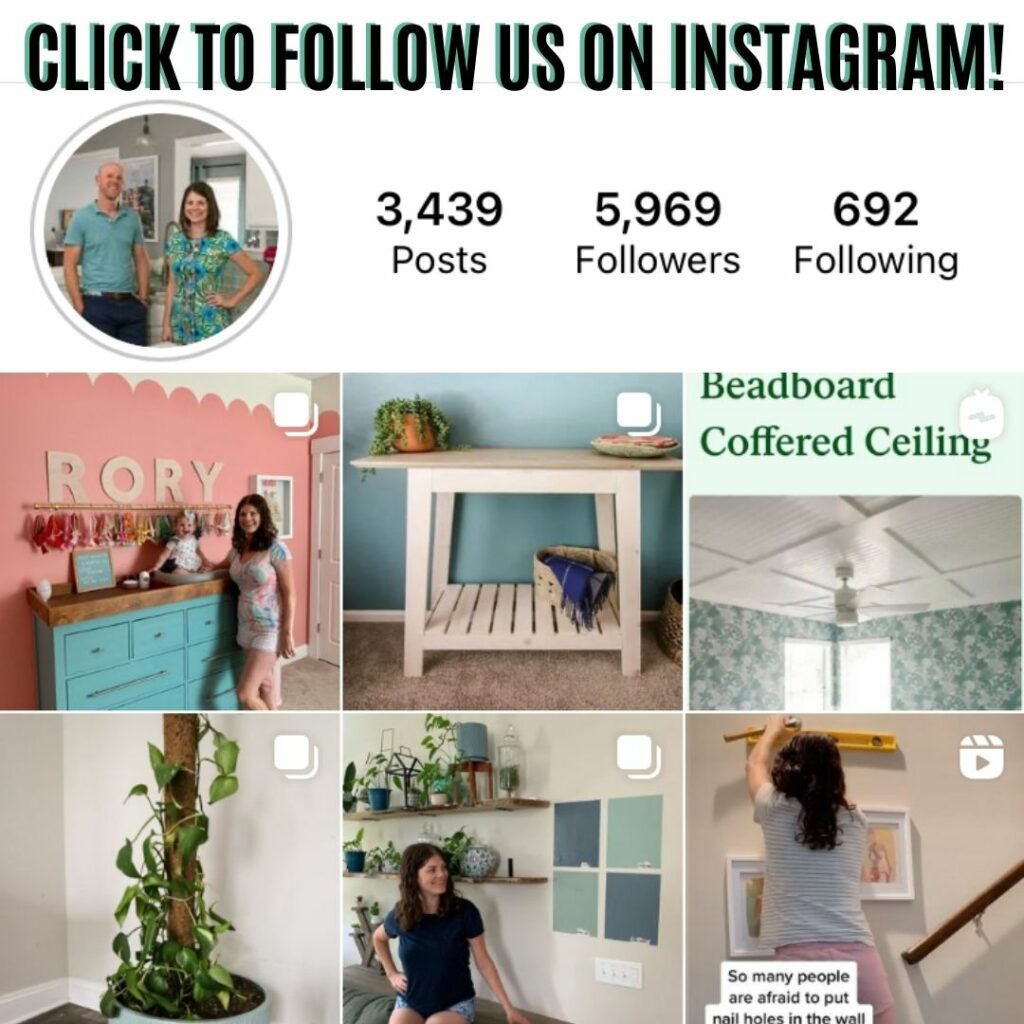 ---
Can we send you our newsletter?
Another great way to keep up with out latest projects is by joining our weekly newsletter! Get alerts of our latest projects and special peeks behind the scenes!
Follow along on Instagram
Join our online community where we share real time behind the scenes looks at our DIY projects and peeks inside our home + family!
---