DIY doesn't have to be expensive. We've done a number of projects from scraps of wood and other materials that we found on the side of the road. These projects are so much fun, because we often have the idea that we're going to work on a project in a while, but then see the scraps that are perfect for it and it moves to the top of the list. These projects end up being mostly free, often just requiring screws or nails that we have on hand. Plus, it keeps stuff out of the landfill!
Project's We've Made from Roadside Scraps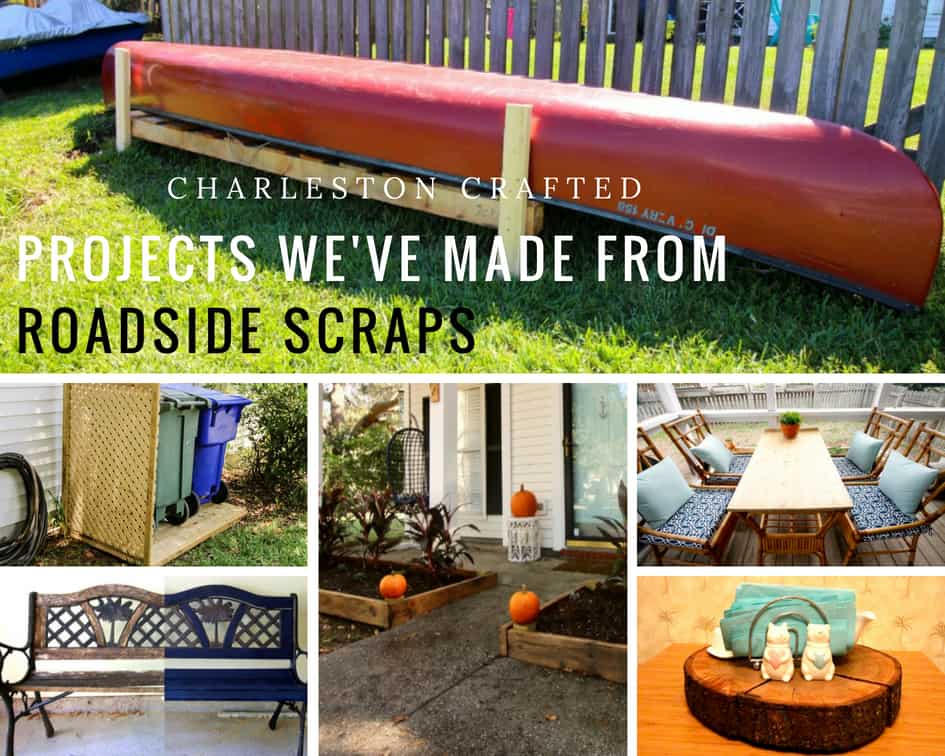 We're always on the lookout for good stuff on the side of the road that we can give new life to! Let us know if you do the same thing!