We love our pets so dearly and love to pamper them and treat them like princesses. They are our world, so we try to bring them into our DIY world whenever we can. I've been planning a new dog food station and it got me thinking about my favorite projects that we've done for the pets over the years. Whether because of functionality or how much they love them, here's our three favorite pet projects we've done.
Our Three Favorite Pet Projects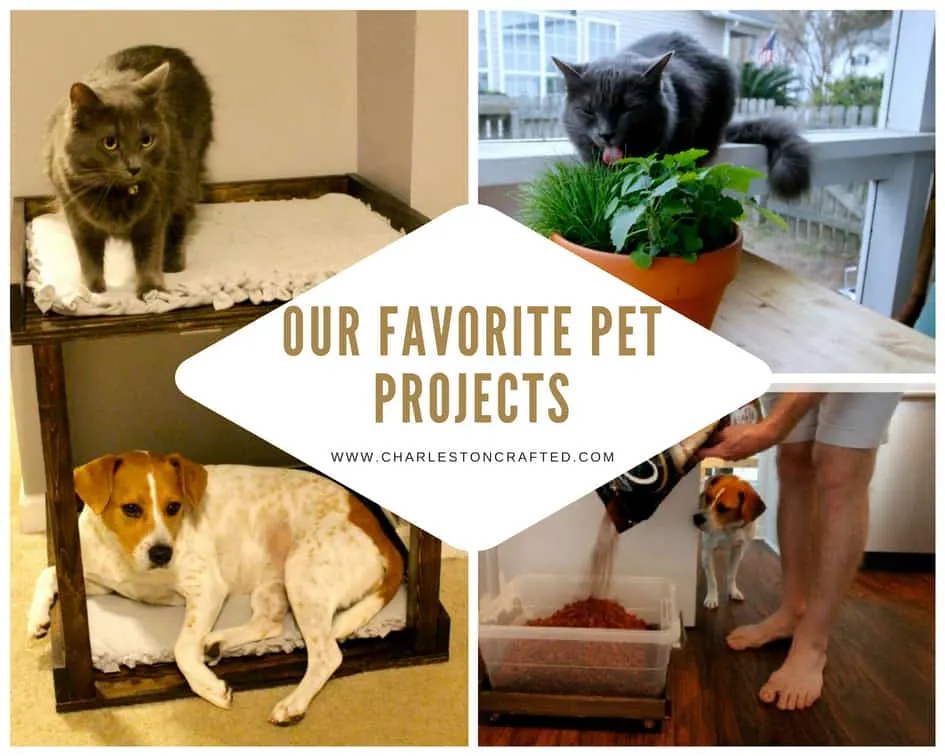 Love Bunks– easily the best project we ever did were the love bunks. The love bunks are our affectionately named bunk beds for Bear and CiCi. We designed them to fit a certain nook in our condo, then luckily had another perfect nook in our house. CiCi loves to curl up in her bed in the bottom bunk and Bear loves to curl up in the corner of the top bunk snoozing or surveying her land. This was the perfect space saving solution for us and works perfectly for them.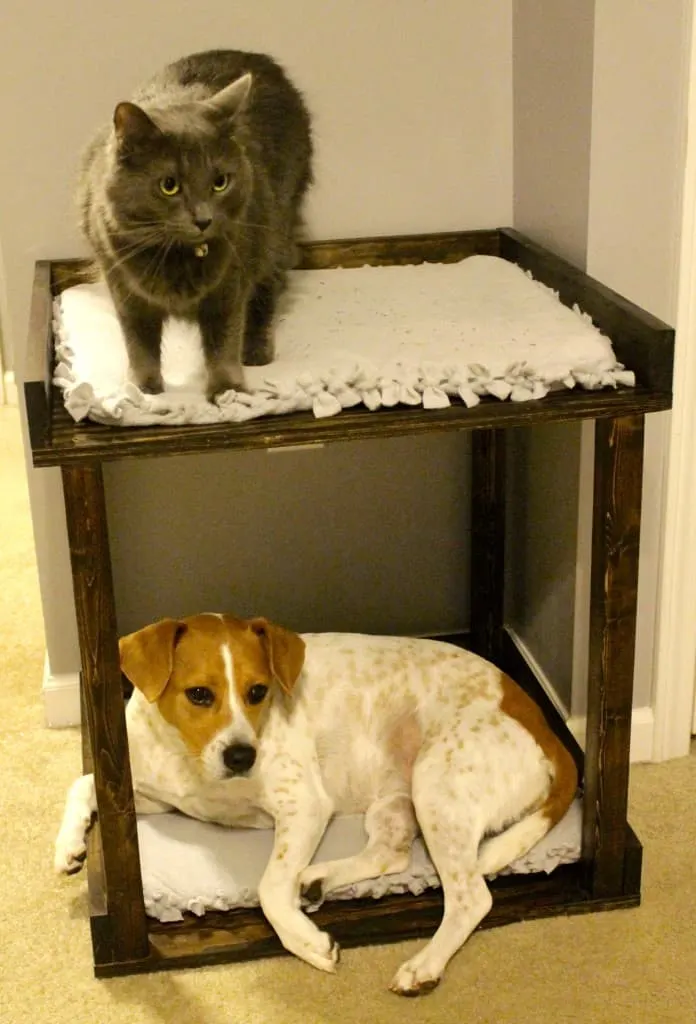 Rolling Food Container– after building the custom pantry in our new kitchen, we built a custom rolling food cart for CiCi's food that allowed us to slide the food perfectly under the bottom shelf. This is one of those projects that seemed almost unnecessary at the time, but it's so much nicer than sliding a food container across the floor. The casters on the bottom make the glide smooth and this is much nicer than shoving a torn bag of food under the shelf.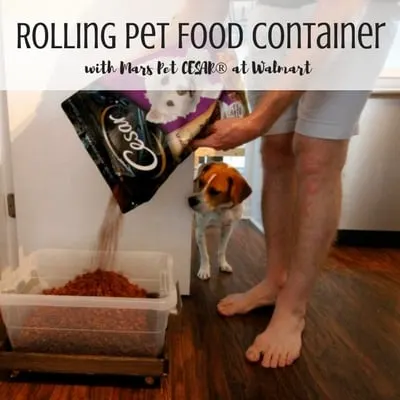 Cat Grass Station– I'd say Bear's favorite project of ours was when we made her a little bowl of cat nip and cat grass. Literally every single day when we let her out on the porch, she jumps straight up on the table for her morning snack. She loves to rub her face in it and get the scents all over her whiskers too. It was so simple and she loves the snack.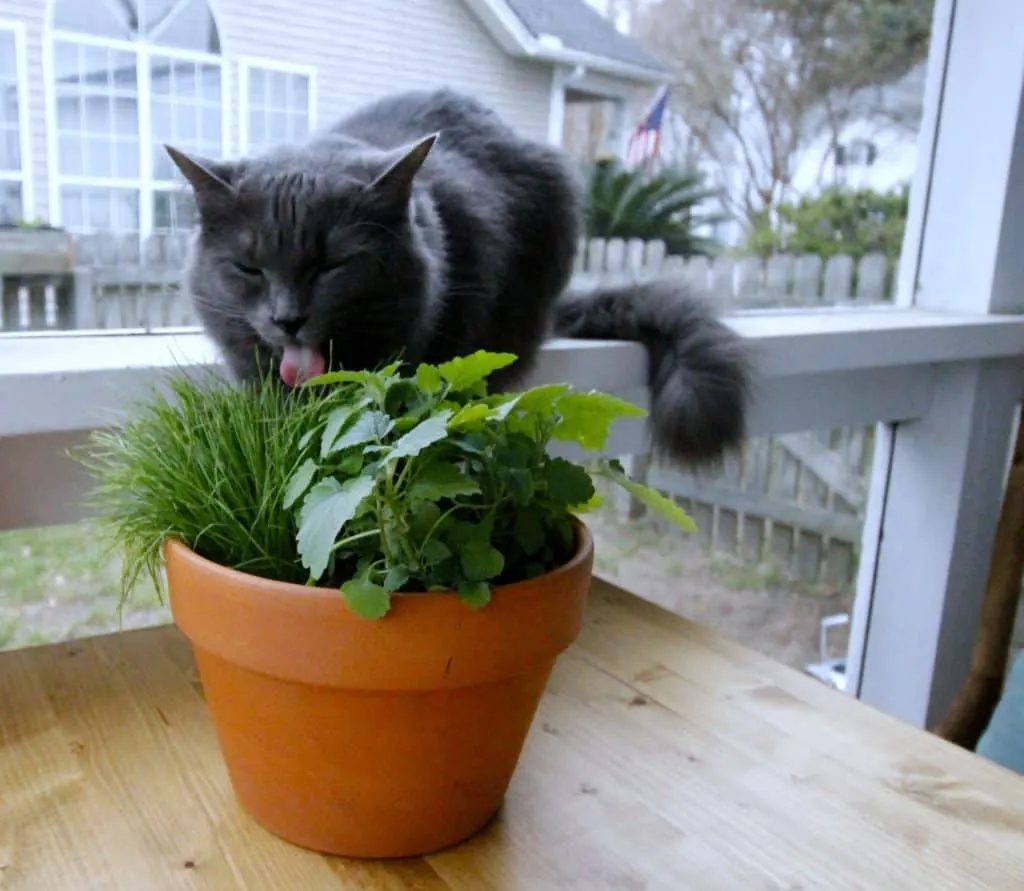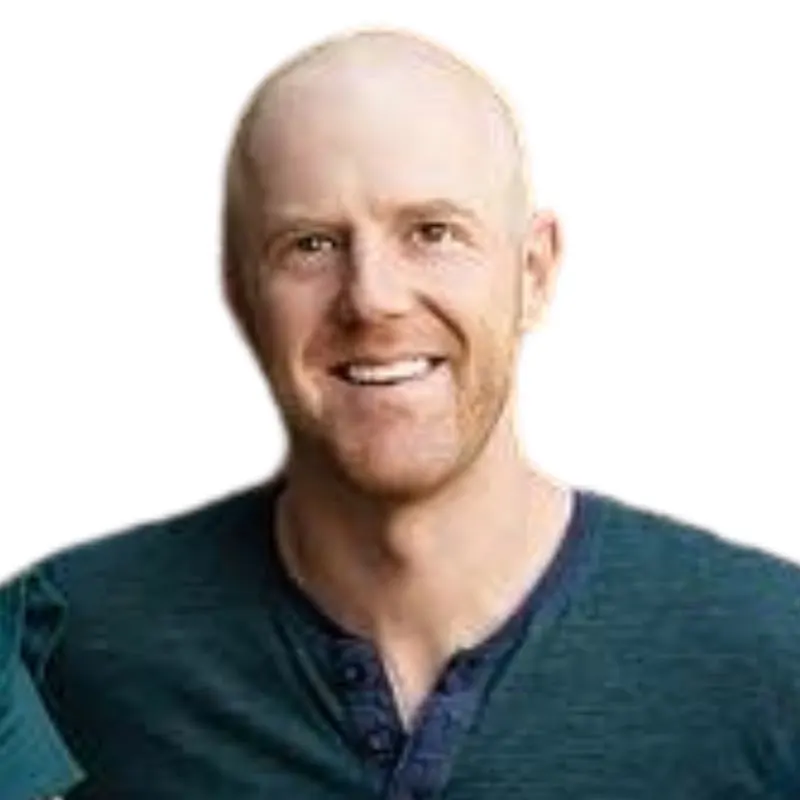 Hey there, I'm Sean, the woodworking enthusiast and builder behind CharlestonCrafted.com! Since 2012, I've been sharing the magic of turning raw materials into beautiful creations. I love teaching others the art and satisfaction of woodworking and DIY. I try to inspire fellow crafters to make something extraordinary out of nothing at all.