No matter how decked out you make all the storage inside your home or garage, there are some things that just have to be stored outside. For us, that's our yard/garden tools, firewood and our canoe. We've used a variety of outdoor storage solutions to address each of these needs and they've all worked out quite well.
Outdoor Storage Solutions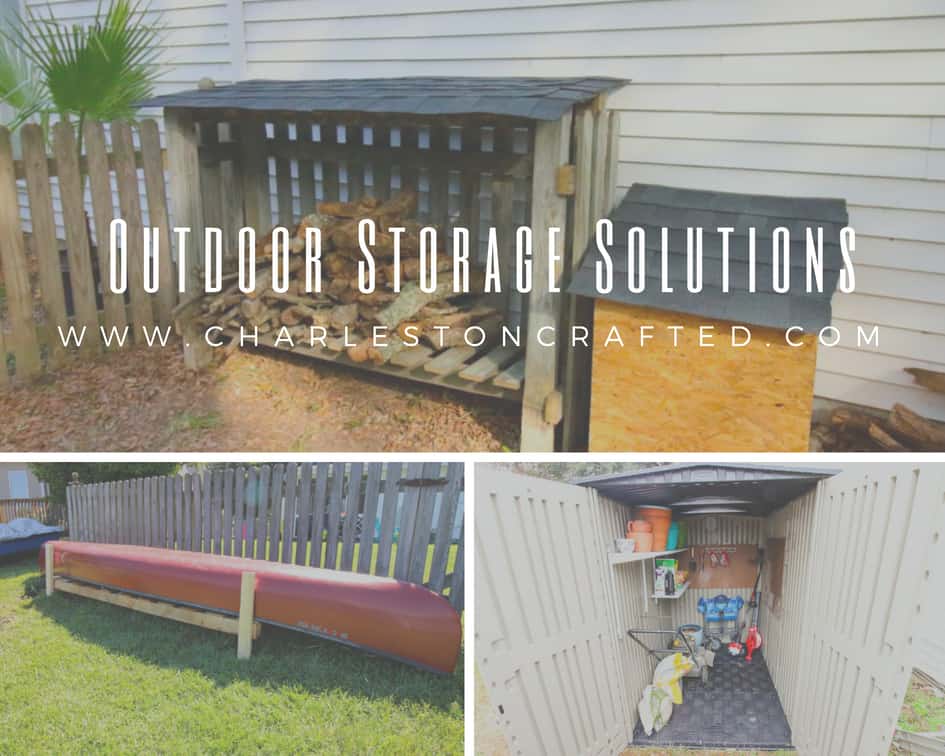 Rubbermaid Roughneck Shed– we bought and build a Rubbermaid Roughneck Shed to store all of our yard and garden tools and stuck it in the nook behind our garage. We opted for the largest of the three sizes, which I was worried about at first, but turned out to be perfect. We can roll the lawn mower in, hang all of our RYOBI Expand-It tools, and store any pots and materials on some shelves we installed. The shed locks and is perfect for our needs.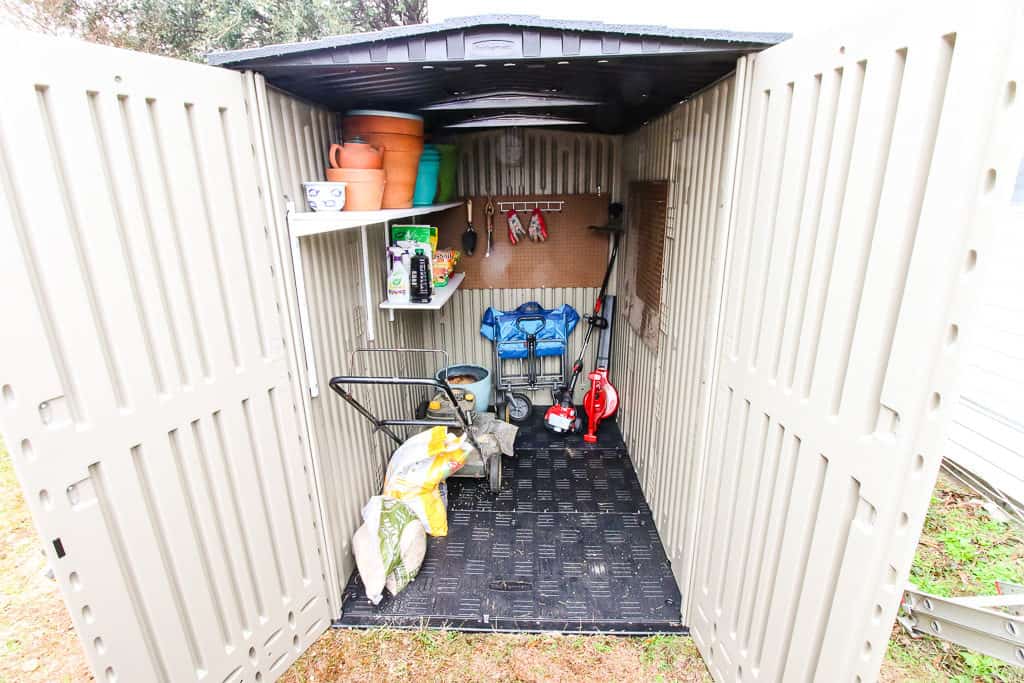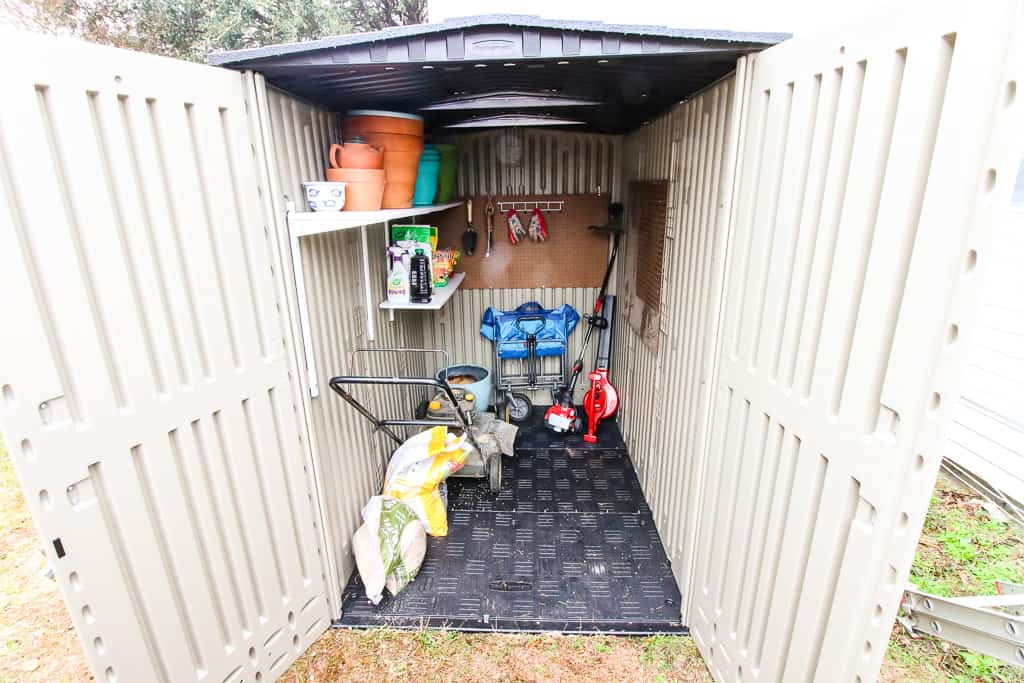 Firewood Storage- we store our firewood in two ways. For logs, we used old fence panels and built a shed. This was one of our favorite projects to eliminate waste by not putting the old panels by the curb when we took down the old dog run that was there when we bought the house. We built this from scratch and it keeps the wood dry in everything except a sideways storm. The other firewood storage is a box we built to store pallet wood in. We always have extra pallet wood and it burns super well and super fast, so we make sure to keep this entirely dry so that it can be used whenever.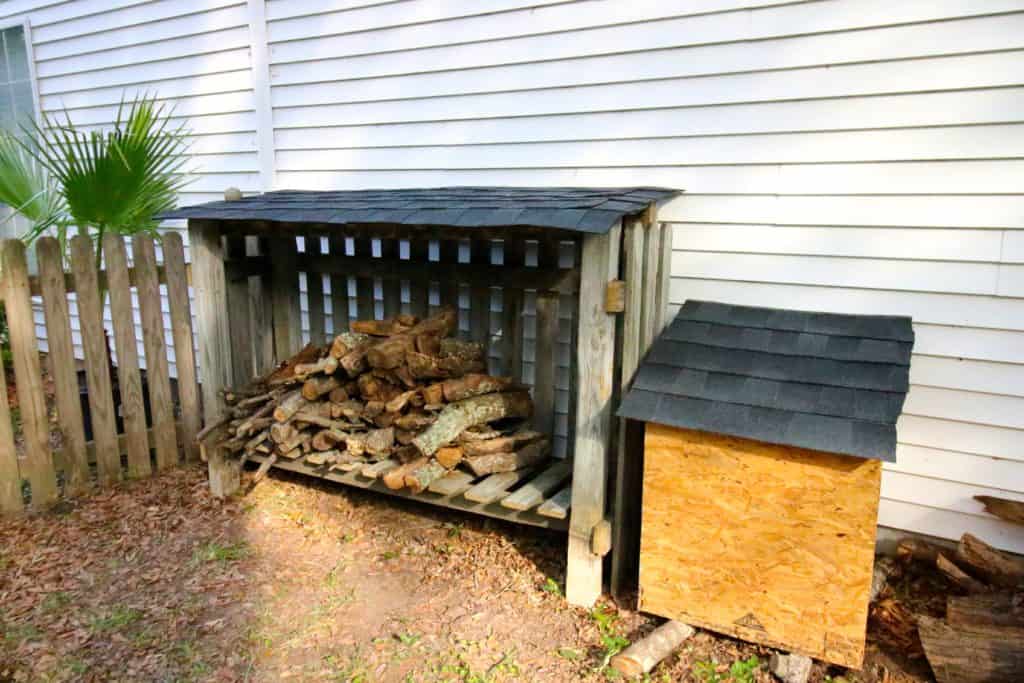 Canoe Stand– speaking of pallet wood, we built a stand for our canoe to store it behind our fence and keep it off the ground. We have a lake (obviously or we wouldn't need a canoe) and there are snakes, so we didn't want them hiding under the canoe. This simple pallet stand does exactly what we need.