This shop has been compensated by Collective Bias, Inc. and its advertiser. All opinions are mine alone. #RoofedItMyself #CollectiveBias
Summer is upon us in Charleston and that means we are spending a lot of time outside in the warm weather. Our backyard is the main reason we bought the house, so we love to spend time out there. One of our favorite backyard activities is to light a bonfire at night and look out over the lake and at the stars in the sky. A couple months back, we built a woodshed to hold all of our wood, but it was always lacking something that would truly keep the wood dry- a roof. It had a roof of wood, but nothing to keep it waterproof. That's why we used Timberline® Natural Shadow® shingles from Lowes to complete our project, as well as top off a new project.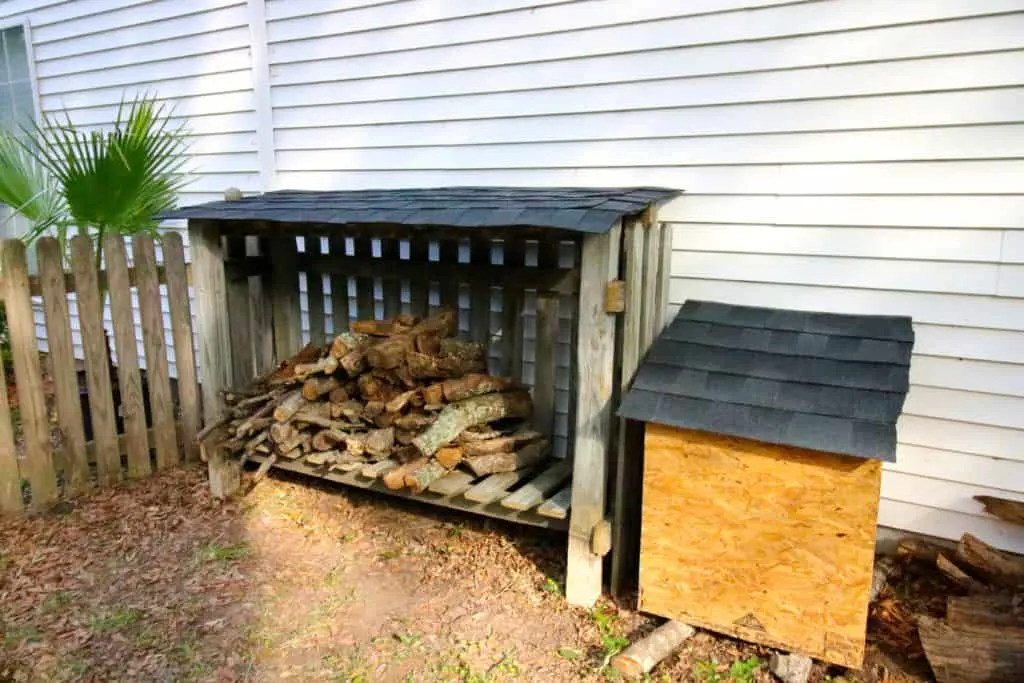 The woodshed is great, but we also wanted a place to store pallet wood that we always seem to have, and dryer lint to get the fires started. For this project, we built a simple cube box with a hinged lid to store all of these supplies that really need to be kept dry.
Using only plywood, we cut out a base, four sides and a top to screw together. The sides were cut with a slight upward angle so that the roof could slope down and be hinged.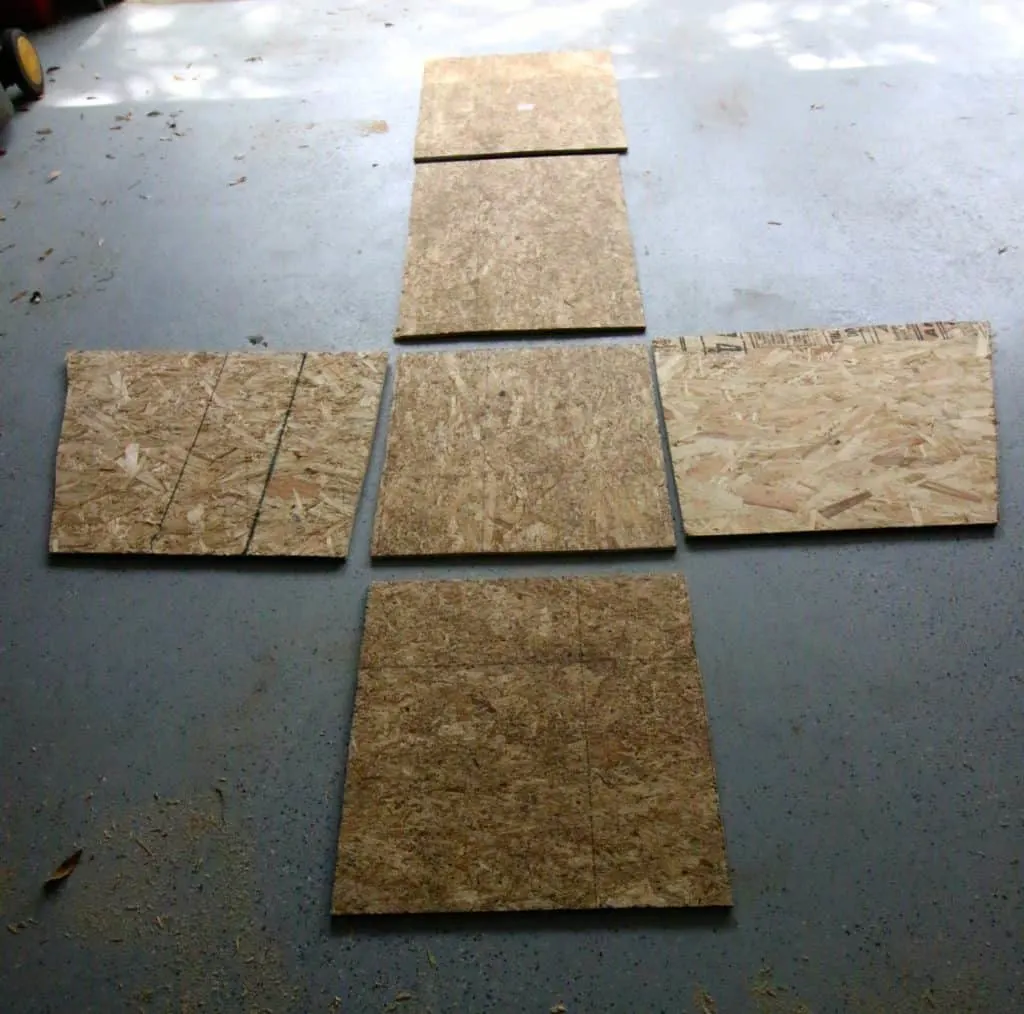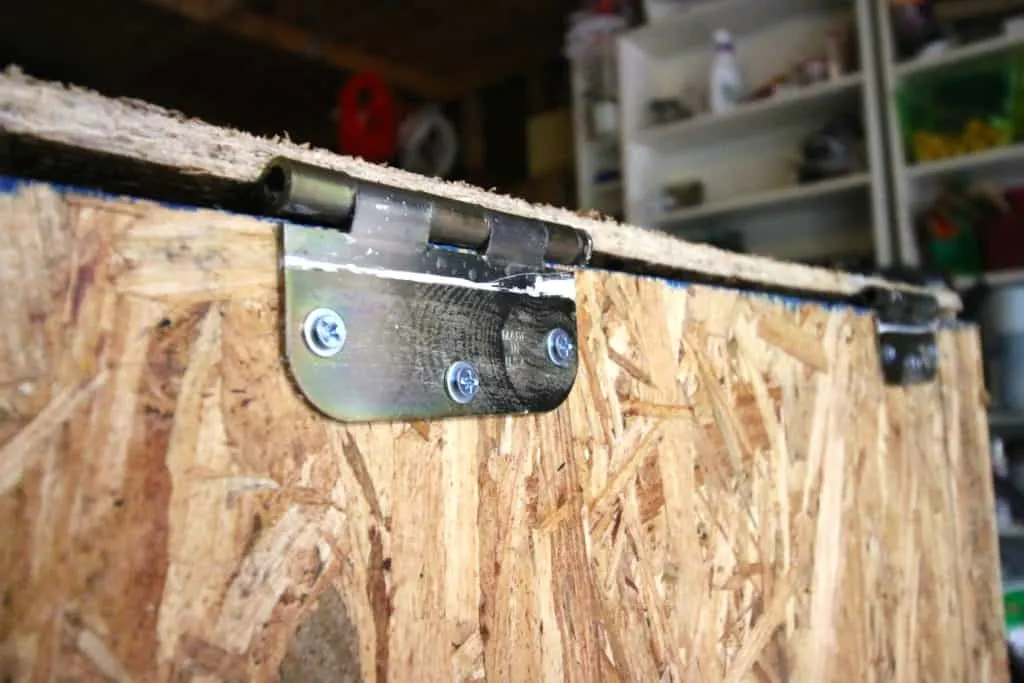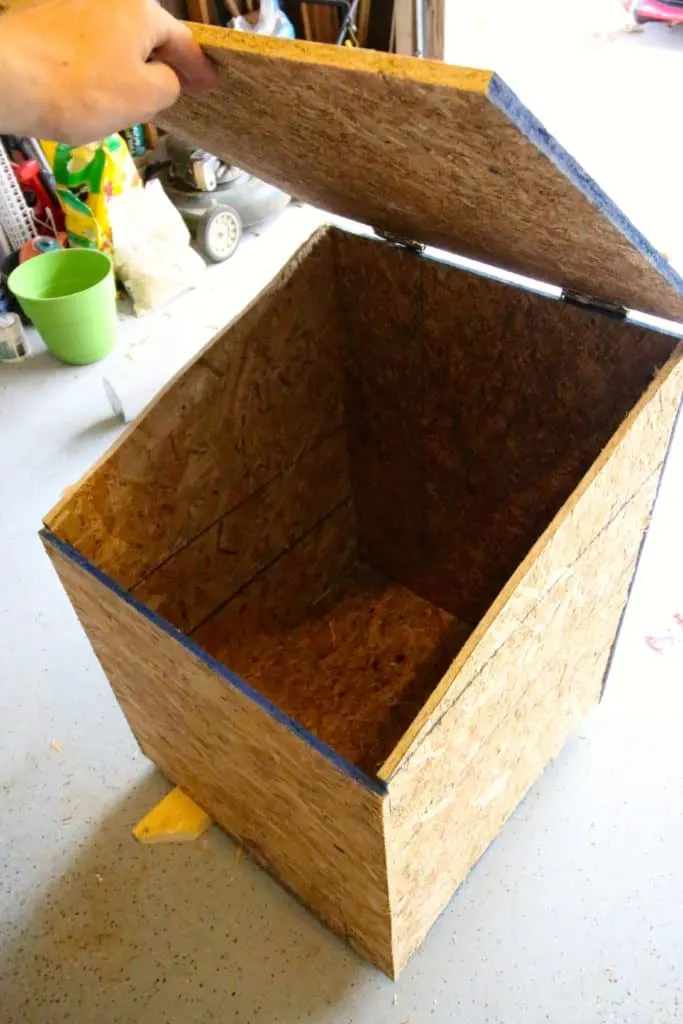 Once our new box was built, we started on adding our new Timberline® shingles from GAF. This stuff is pretty easy to use and really isn't hard to do yourself. GAF is customarily thought of as a professional product used by contractors but can be used by the average DIYer. You don't need an expert roofing company to put it up- you can do it!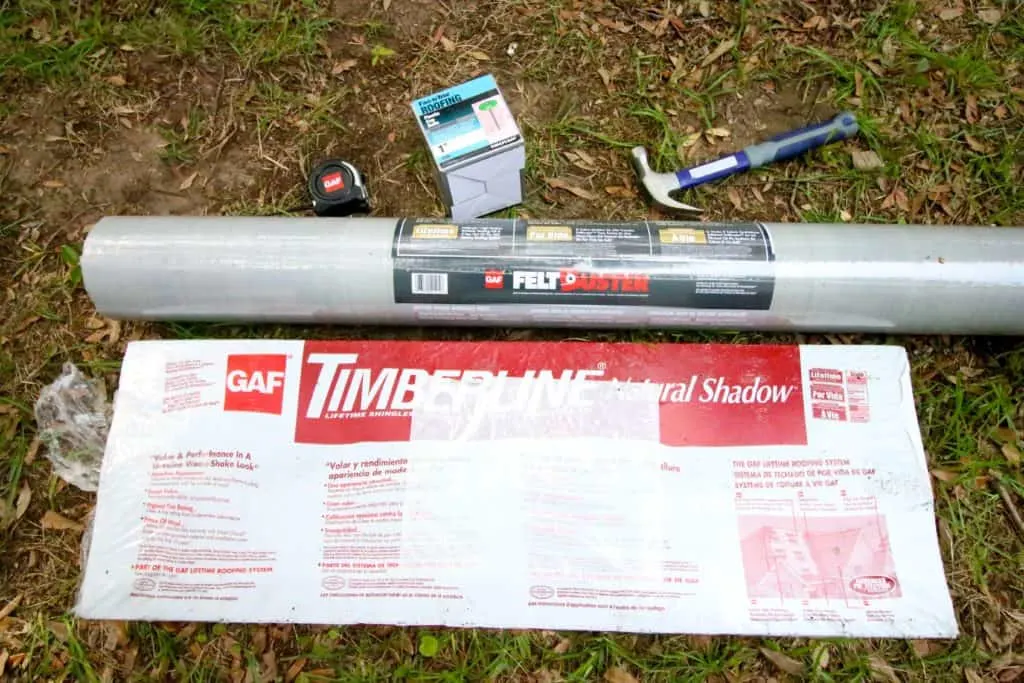 The first step to roofing our project was to install FeltBuster® High Traction Synthetic Roofing Felt. FeltBuster® comes in a long roll and is great for a first layer on your project. When we unrolled it, this tarp-like material has lines printed on it, making it super easy to make straight cuts. We started with the wood shed and measured the area of the roof before cutting the FeltBuster®.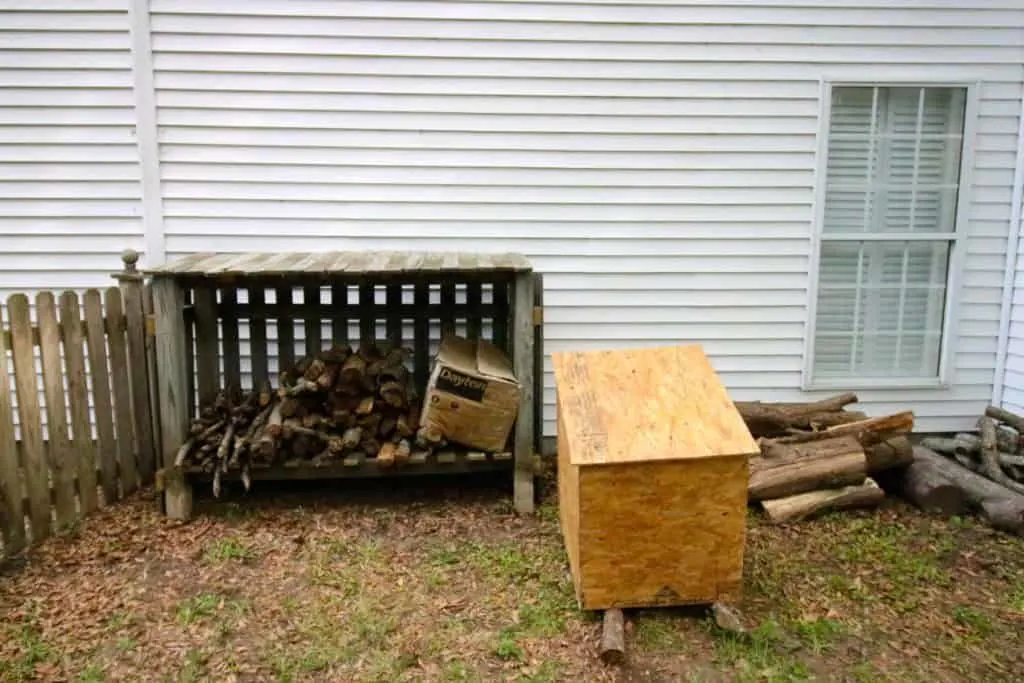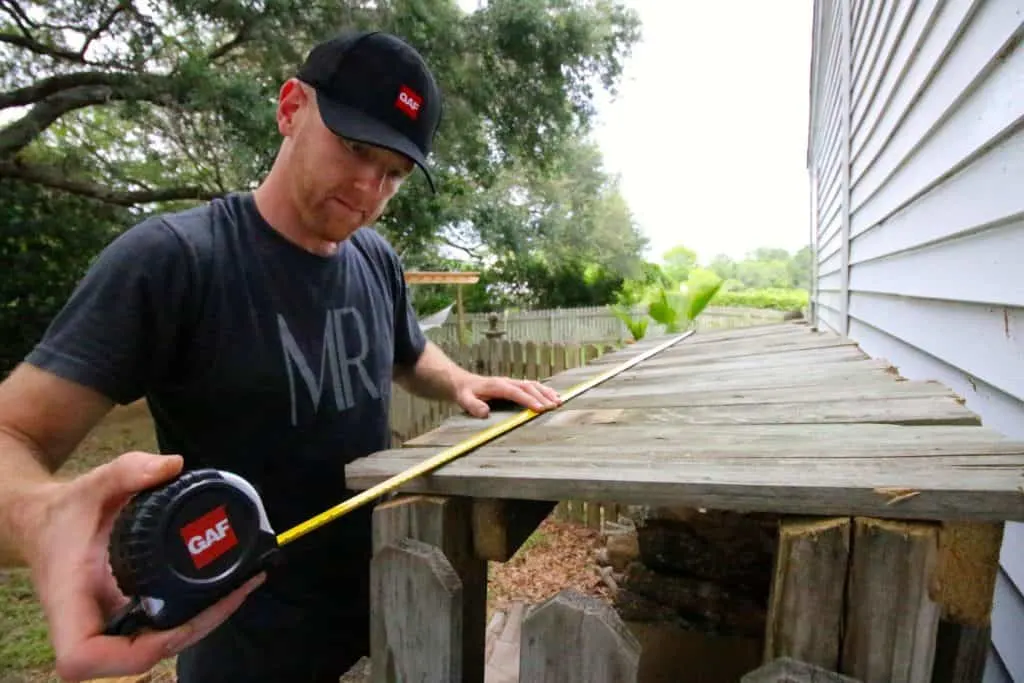 We used 1″ round plastic cap roofing nails to hammer the FeltBuster® into place. It even had properly spaced markings for where to place your nails.
Once the FeltBuster® was in place, we were ready to move to shingles. We chose Timberline® Natural Shadow® for our color to keep it as close to what we already had on our home's roof as possible. We had never worked with shingles before, but they were perfect for this project and are extremely durable. We had to use basically two sheets of shingles per row. We started by installing our first row upside down to provide extra coverage on the edge.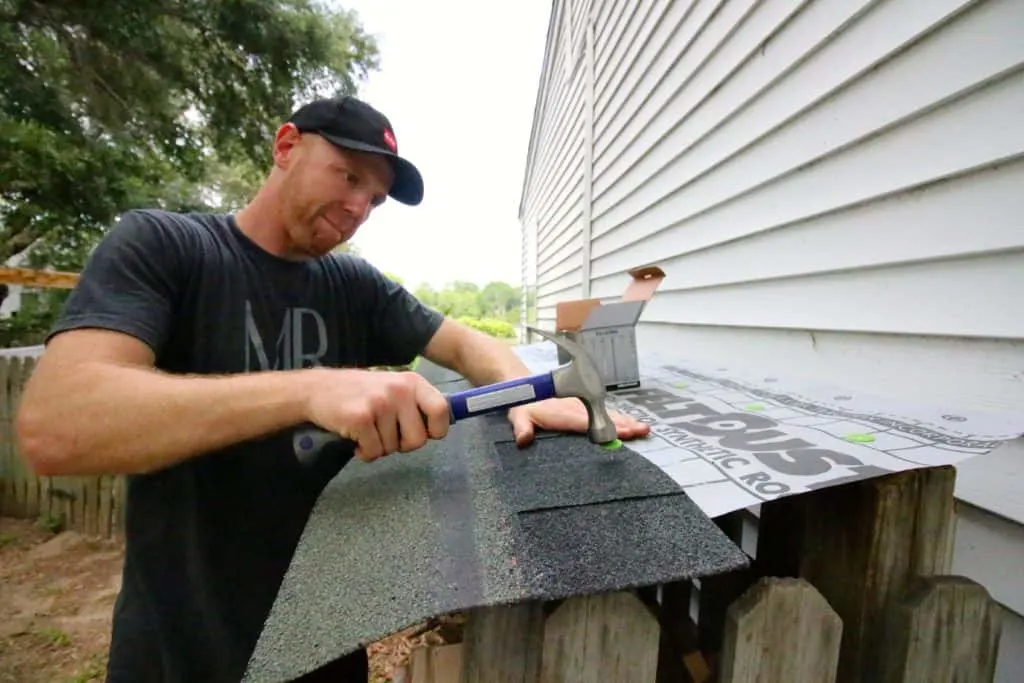 Next, we laid the Timberline® shingles right on top of the first row.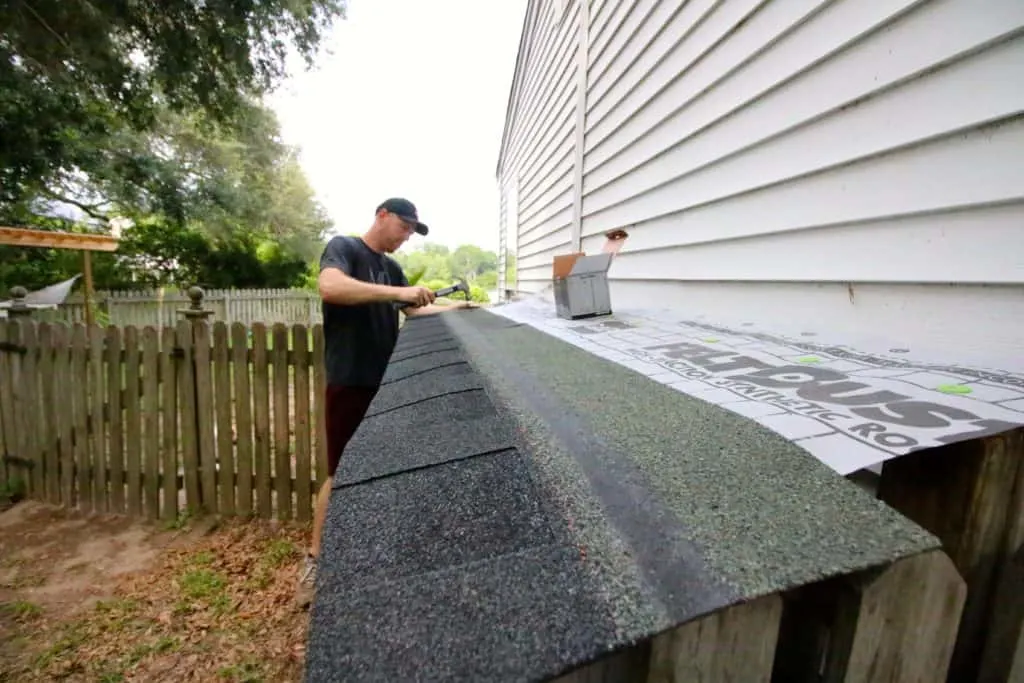 For subsequent rows, you should start your shingles further to the left in order to keep the proper pattern on your roof and then just cut the excess off later. GAF provides a lot of great training videos, including one on how to do the entire shingles process.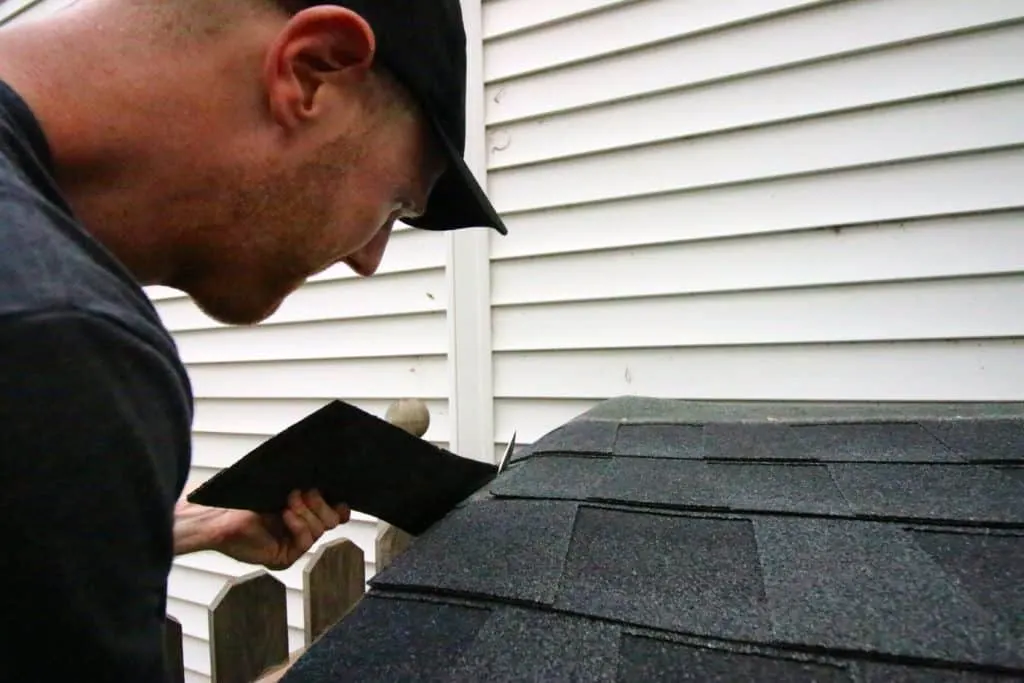 We worked our way up to the top of each structure, finishing by using a blade to carefully cut off the excess off from around the sides and back.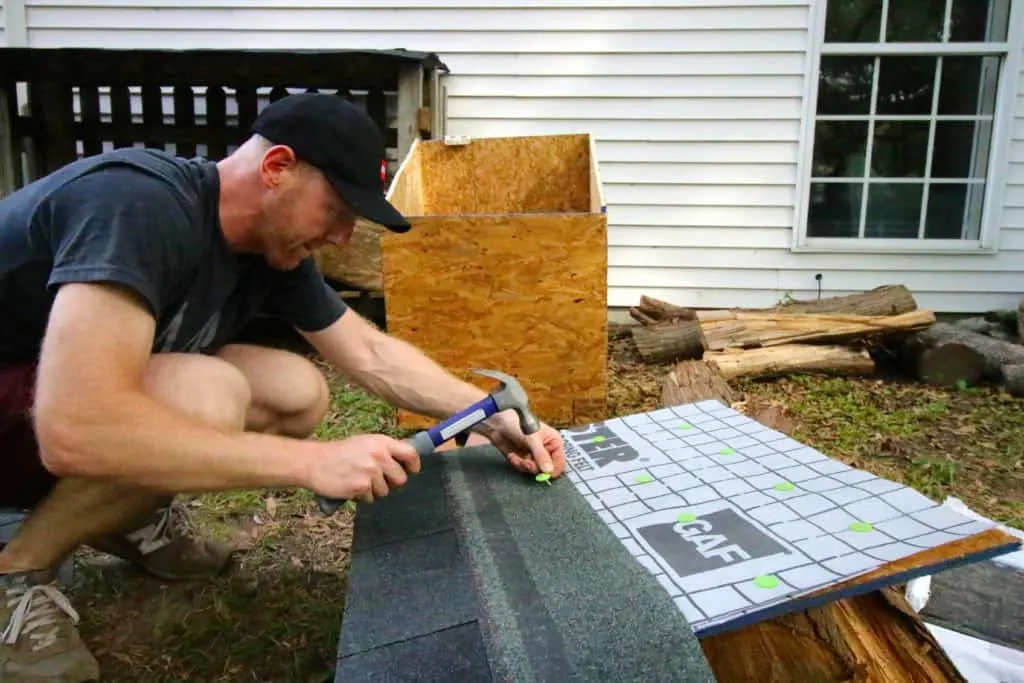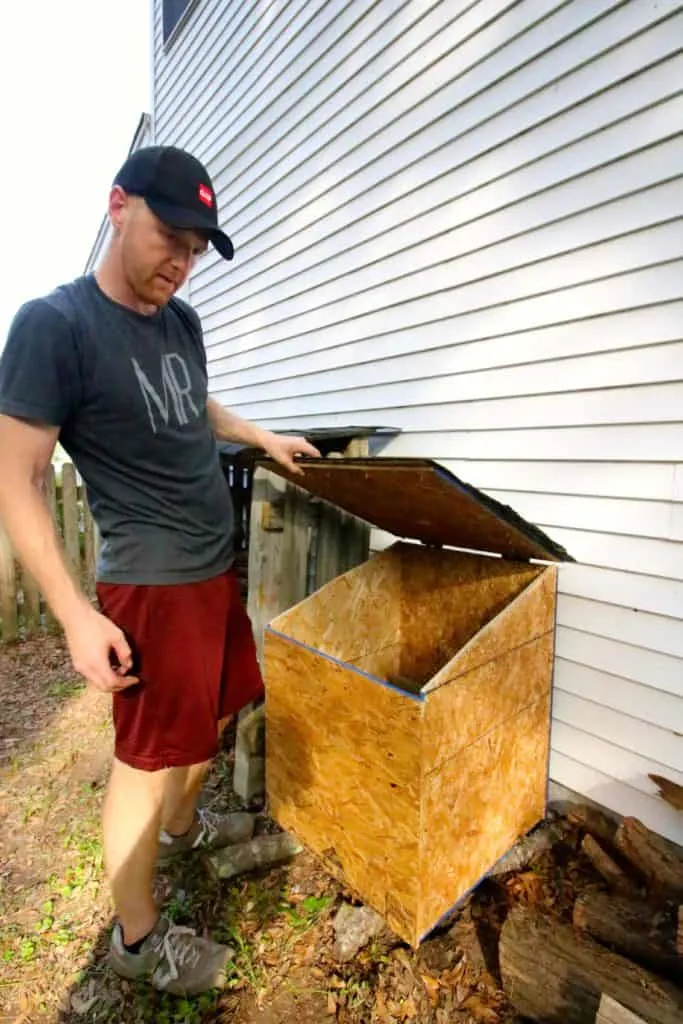 In the end, our projects now look incredibly professional and are definitely better off for the long-term now.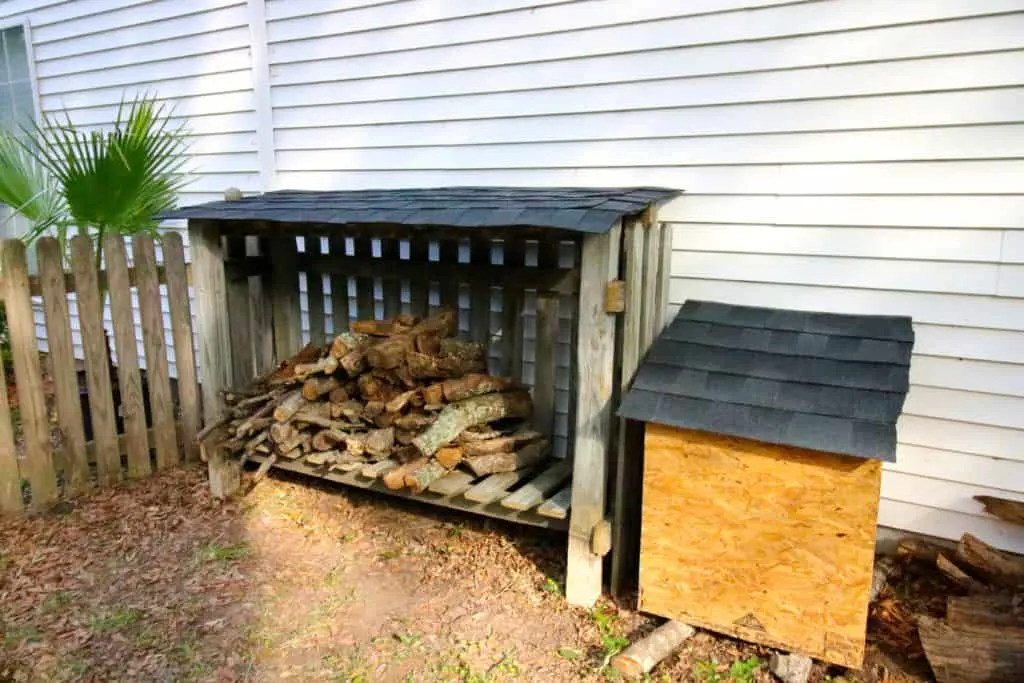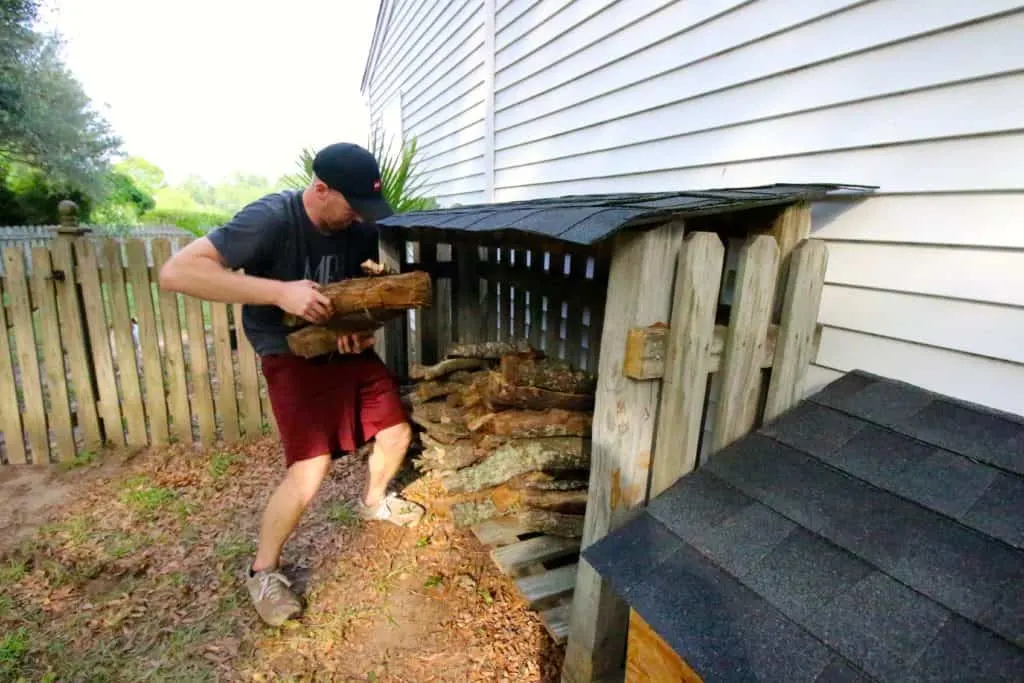 Our experience with GAF's FeltBuster® and Timberline® shingles was great. The products were easy to order online and pick up in store at Lowes. We would never have imagined doing our own roofing project, but it was so easy with GAF's products and step-by-step video instructions. We love how our project looks and can't wait to get out in the yard for another bonfire!
Make sure to check out lots of GAF roofing projects from other fabulous bloggers here!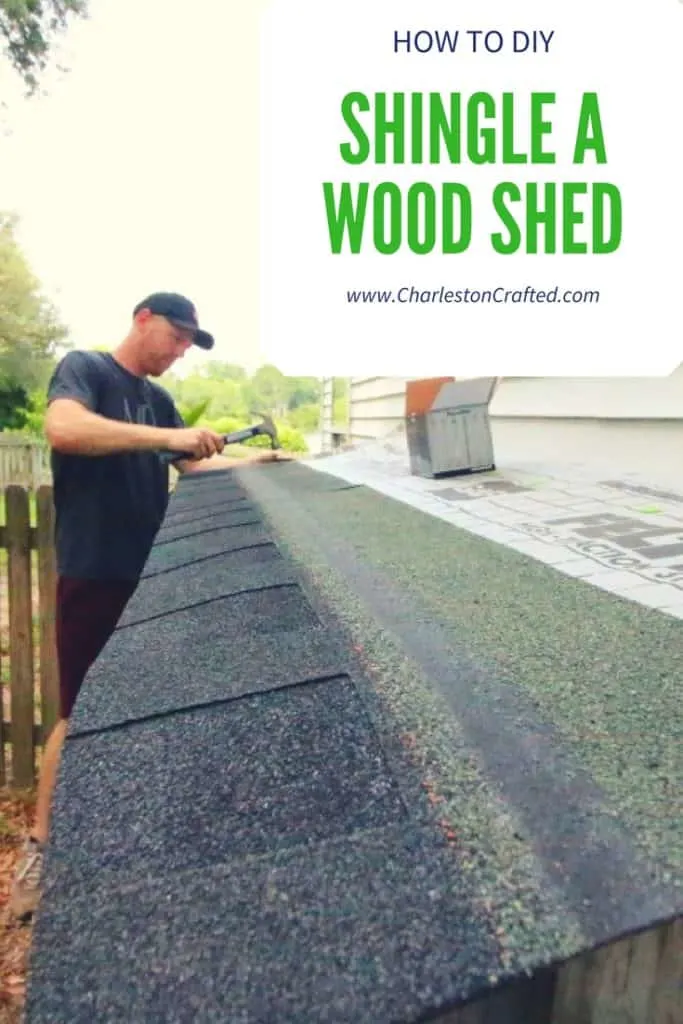 Have you ever installed your own roofing on any project? How'd it go??