We spent our actual first wedding anniversary in Hawaii, but we still wanted to partake in the first anniversary traditions.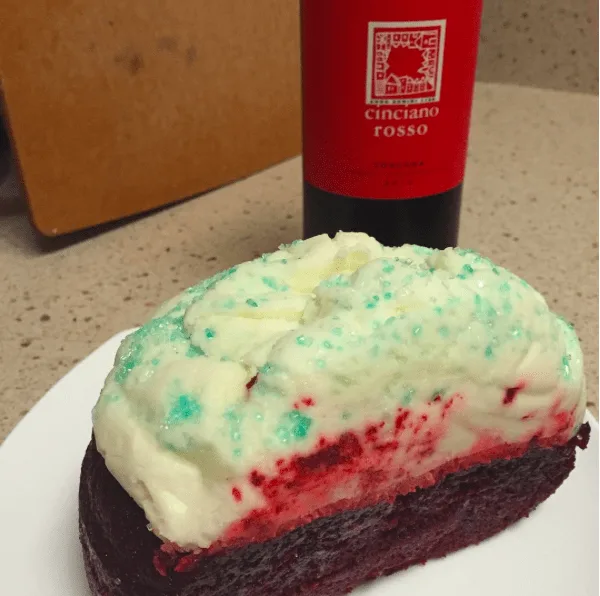 So, once we got back, we indulged in our frozen wedding cake. It was the remainder of the XL cupcake that sat on top of our display. It was red velvet and froze shockingly well. Our coordinator wrapped it in tin foil and put it in a zip top bag, which we froze for the last year. It thawed in the fridge for about 3 days before we ate it. We also enjoyed a bottle of wine that we picked up in Tuscany on our honeymoon. It was lovely and I would have bought a case of it if not for the shipping costs.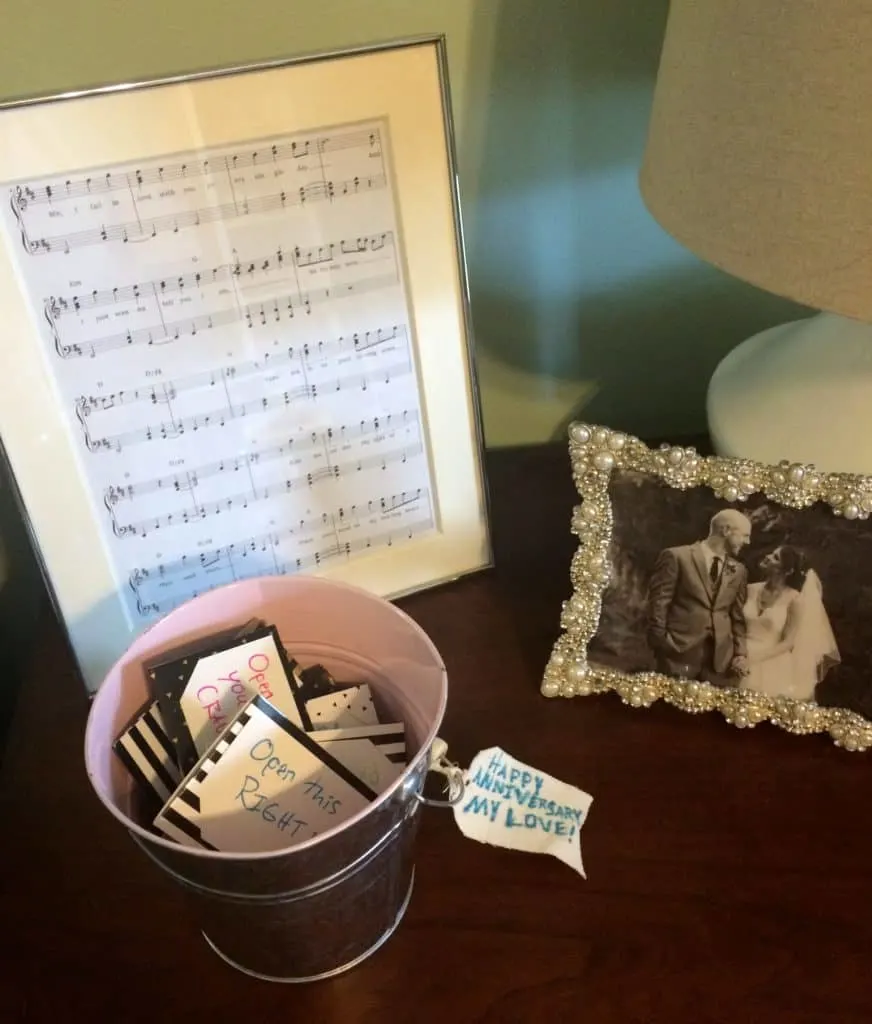 We also exchanged the traditional "paper" gifts. When it comes to holiday gifts, Sean & I both tend to veer towards sentimental over high dollar.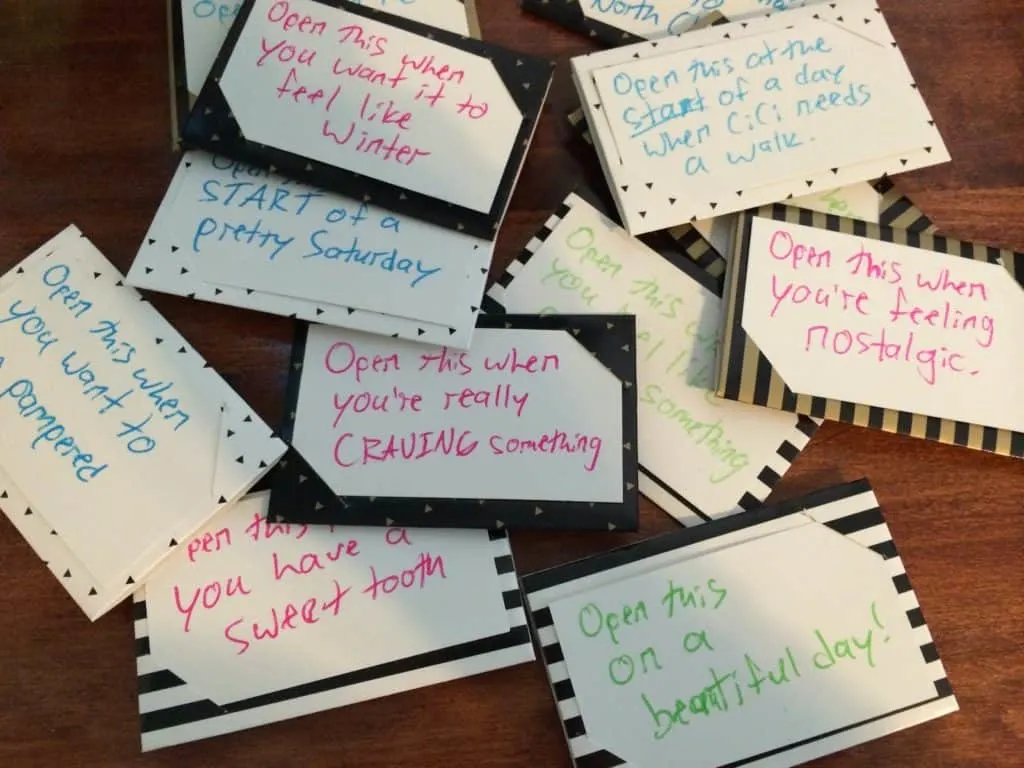 Sean made me a year of dates! The bucket holds 12 cards, each with a date idea. I am excited for the spontaneous adventures.
For Sean, I framed a sheet of music from our first dance song. The simple silver frame was from Target and the sheet music was found for free using a google search.
We had a lovely anniversary and are so happy to have each other!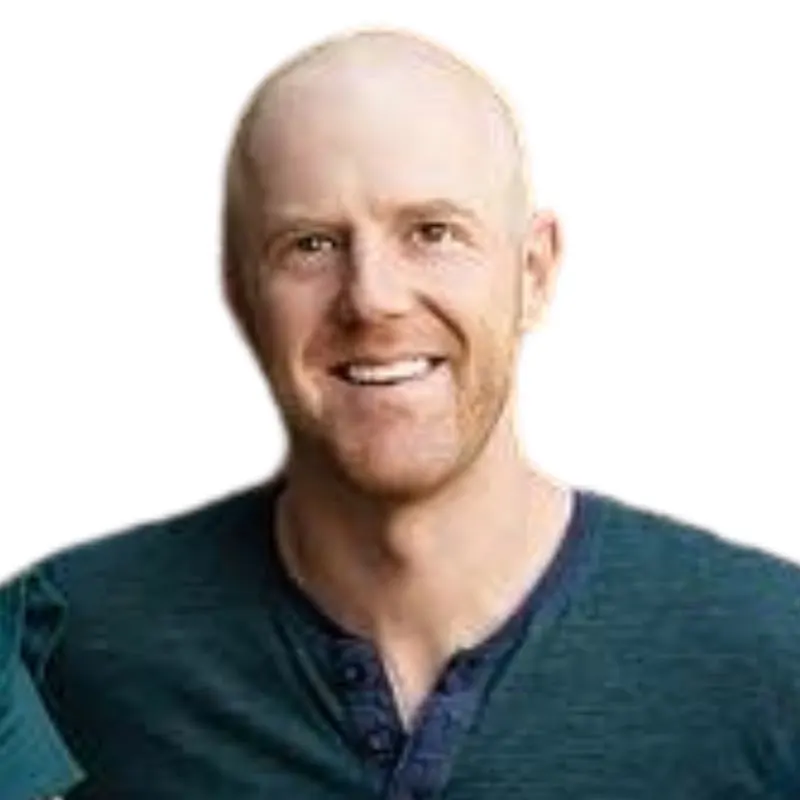 Hey there, I'm Sean, the woodworking enthusiast and builder behind CharlestonCrafted.com! Since 2012, I've been sharing the magic of turning raw materials into beautiful creations. I love teaching others the art and satisfaction of woodworking and DIY. I try to inspire fellow crafters to make something extraordinary out of nothing at all.